Feast on delectable, restaurant-quality dishes with Four Seasons' Gourmet at Home meal kits – so easy to assemble that your kids can help too!
The stay-at-home situation during Phase 1 of circuit breaker was the catalyst for many to become home chefs as a way to pass time. We also saw a spike in food delivery services, with many gourmet restaurants partnering with the likes of Grabfood or Foodpanda to bring their food to diners wanting to switch up their meals at home.
Even though food and beverage establishments have opened up again, it may be a hassle for your family and yourself to eat at your favourite restaurant. Additionally, having social distancing measures in place means that there could be a long queue for a seat. With increased numbers of people going out, this may also pose a risk of infection.
Gourmet at Home Meal Kits
Recreate an Epicurean Feast at Home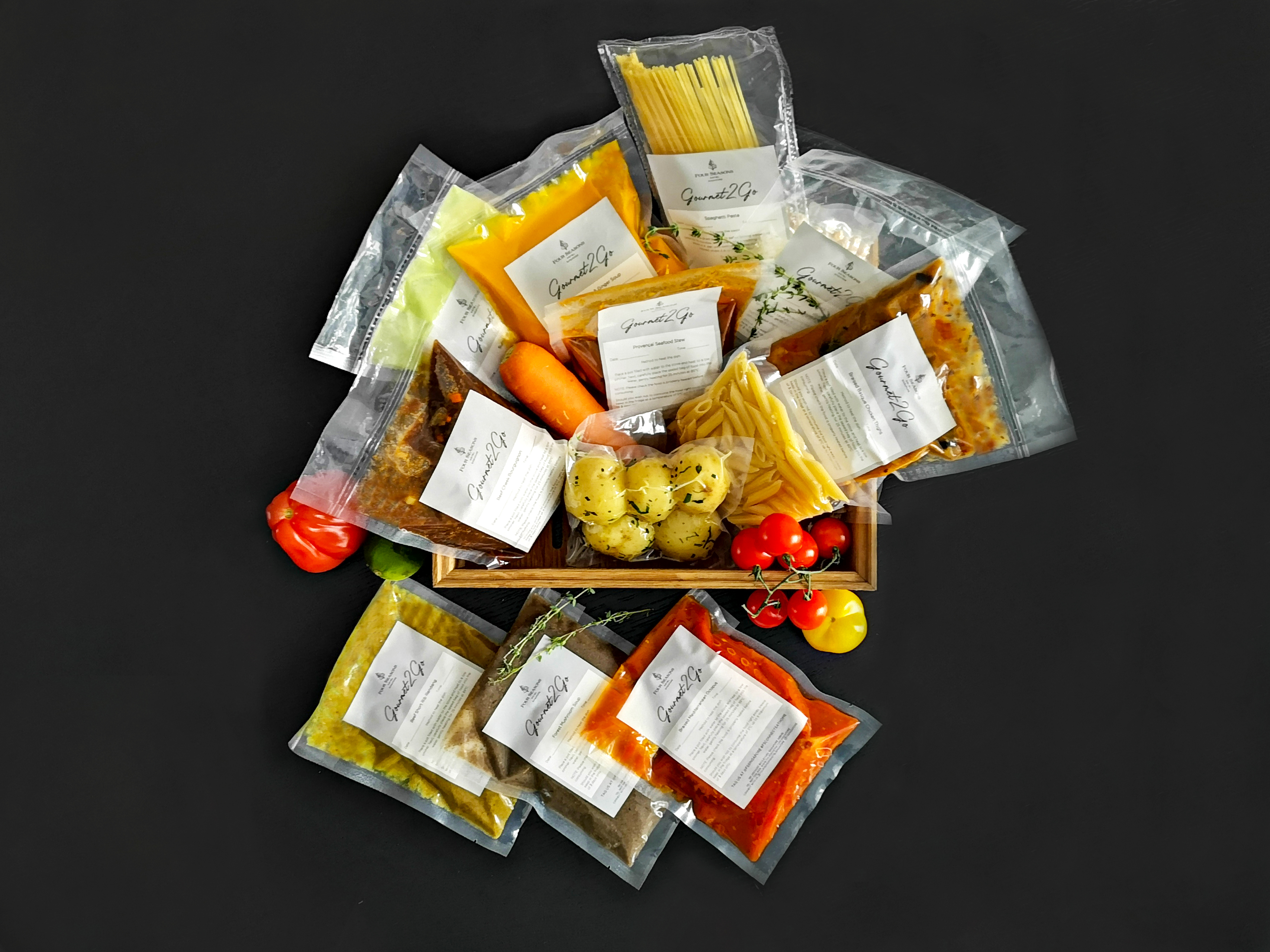 Instead of eating out, why not whip up your own restaurant-quality meal in the comfort of your own home? Four Seasons Hotel Singapore has got you and your family covered with the latest addition to the Gourmet To Go menu – the Gourmet At Home collection. Savour award-winning and all-time favourites from the kitchens of Four Seasons Hotel Singapore in the comfort of home. Gracing your dinner table could be an epicurean feast, baked delights and confectionary perfection, all from Gourmet At Home meal kits that are easy to assemble.
Four Seasons Hotel Singapore takes care of your culinary needs, available via both delivery and takeaway. Recreate favourites from the award-winning kitchens of the luxury hotel with the latest additions to the line.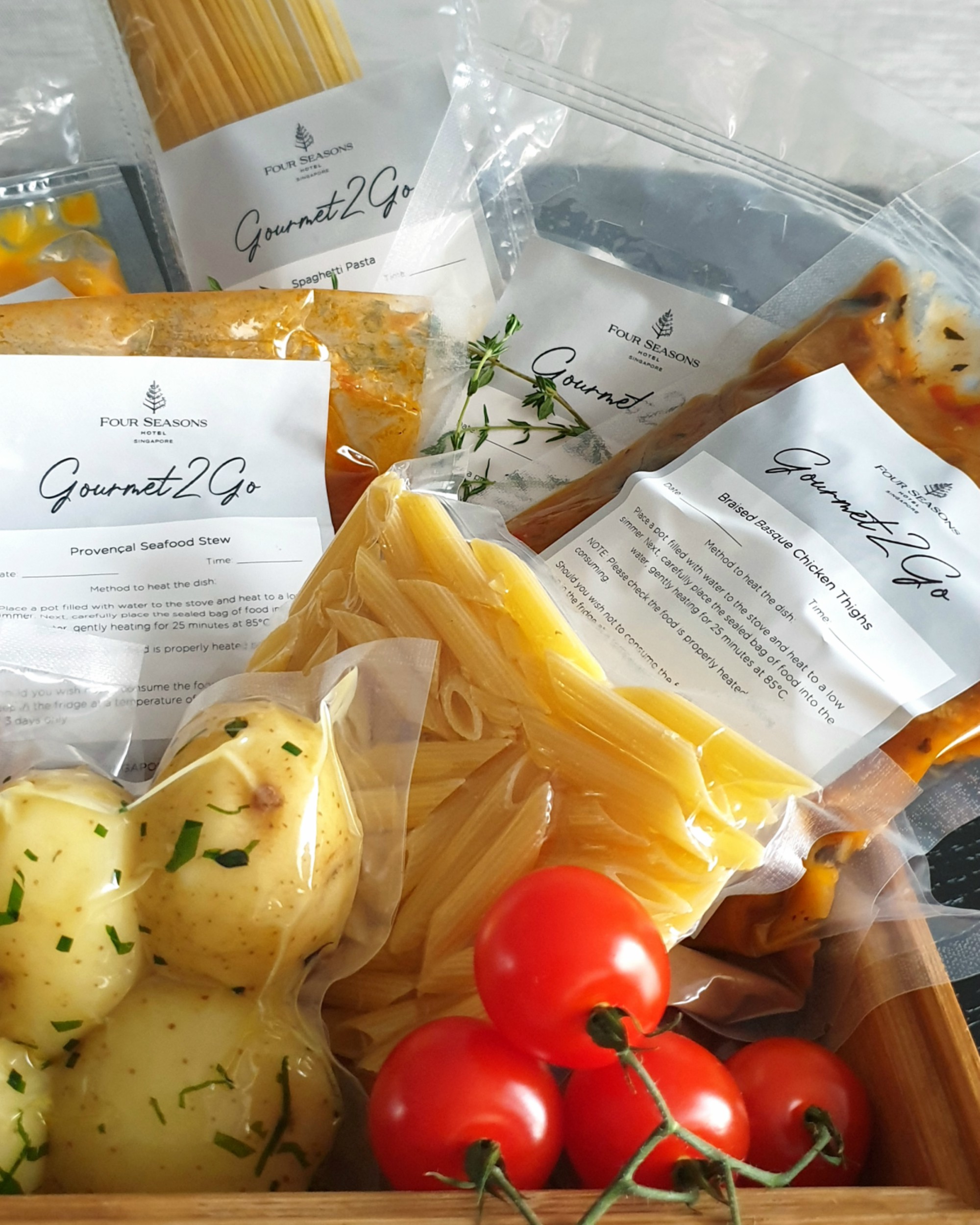 This Gourmet At Home collection is designed to be wholesome and indulgent, with many homemade soups and hearty main dishes as choices presented when creating your multi-course dining experience at home. Some examples include the spiced carrot and ginger soup, Provencal seafood stew or the Basque braised chicken thighs. Otherwise, a lavish treat might include Chef de Cuisine Kamarl John's favourite 12 Days Dry Aged Beef cuts (uncooked). This consists of Westholme Wagyu Striploin MBS 6 and USDA Choice Ribeye, a variety of sauces, rustic sides and pasta. For kid-friendly options, try the forest mushroom soup and spaghetti bolognese, and expand their palate by letting them taste some of your choices.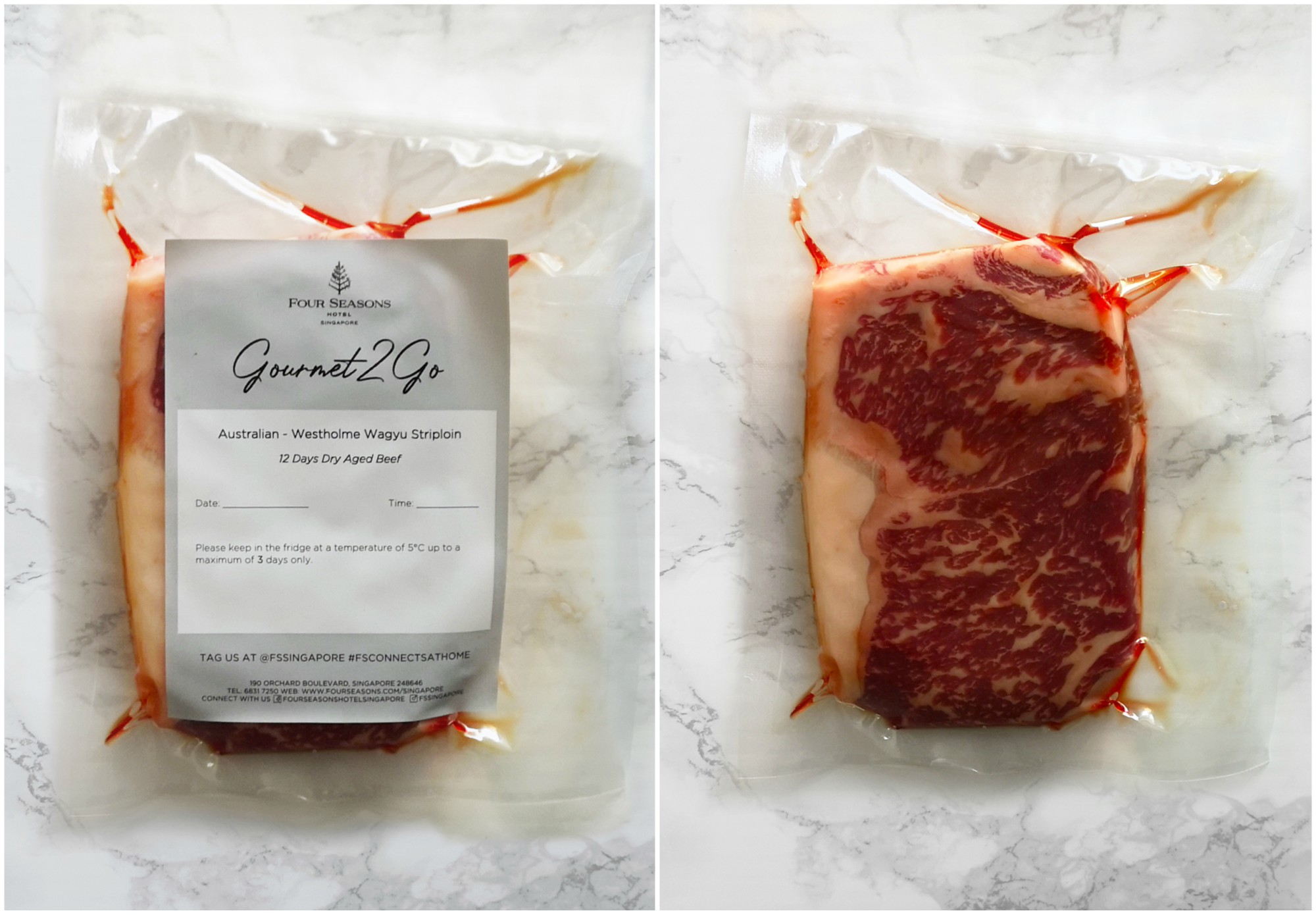 Don't worry about the complicated-sounding dishes; everything (excluding the 12 Days Dry Aged Beef cuts) is coming to you par-cooked, vacuum-sealed, and with simple, fuss-free preparation instructions. These are so easy your little ones can certainly help you with the cooking – under your watchful supervision, of course!
Sounds like the perfect dinner? Top off the meal with Espresso Negroni, a delicious craft cocktail with a lingering Espresso finish; a One-Ninety Bar original.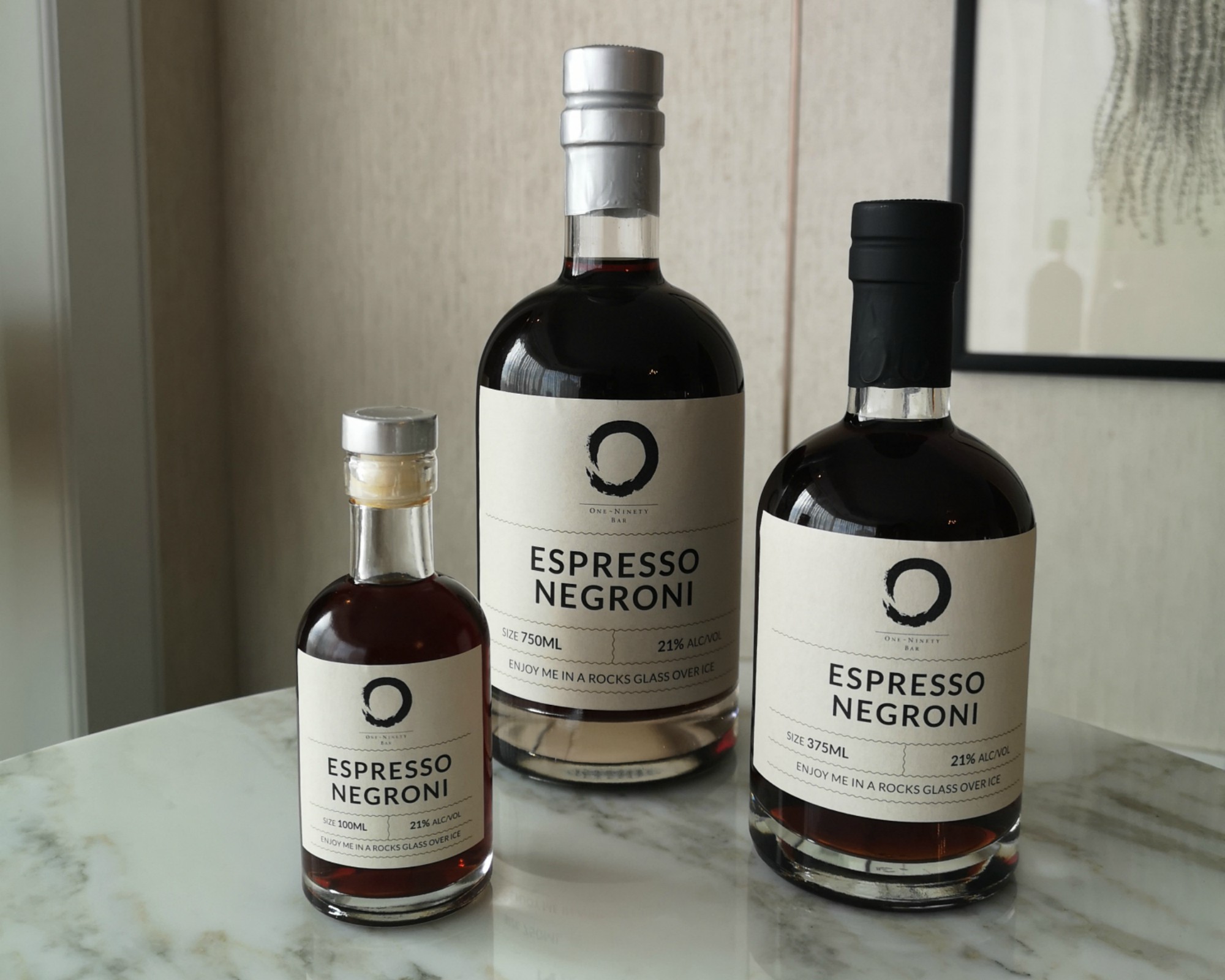 Gourmet To Go is now available for both Takeaways and Island-wide deliveries too.
Brought to you by Four Seasons Hotel Singapore.