Singapore may be a small country but there's no shortage of places to go and things to do in our little city state. With Singapore's 51st birthday just around the corner (9 August 2016), the Mummyfique team decided to prove precisely that and pay tribute to our country with this list of child-friendly outing ideas for families in Singapore. From restaurants and cafes, to museums, outdoor activities and staycations, here are 51 places (in no particular order) where you can take the kids in Singapore that both mama (and we're sure papa) and kiddo will enjoy. We'll be releasing new entries to this list daily until National Day so check back for new updates!
1. Singapore Zoo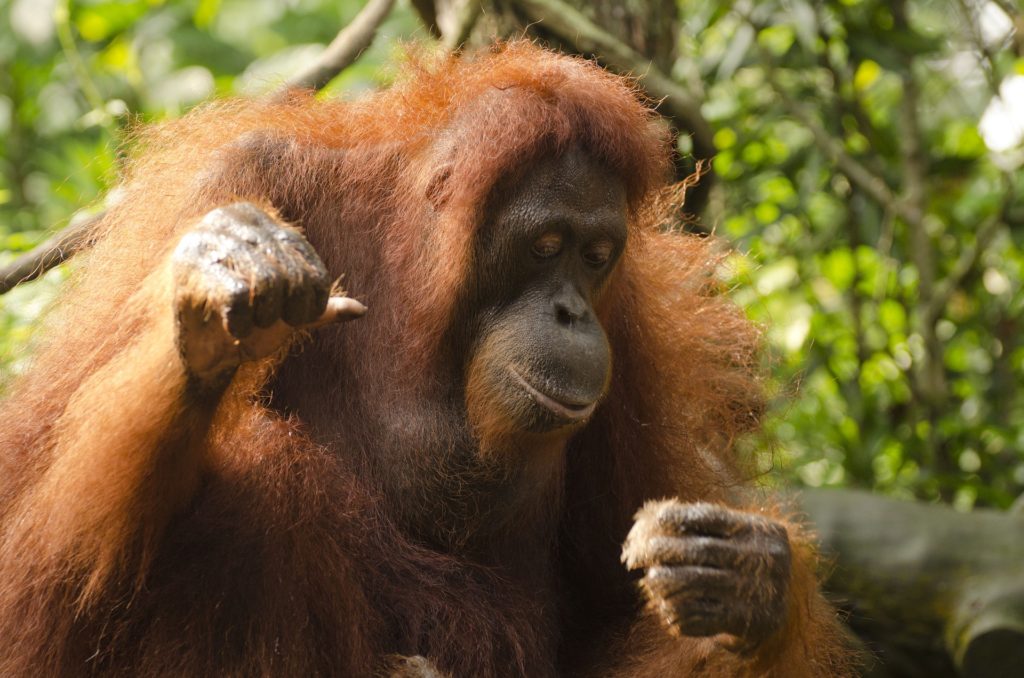 How could this list be complete without the Singapore Zoo? For many, this is where many birthdays and school excursions were spent. With over 26 hectares of space filled with 2,800 animals spanning over 300 species, not to mention a variety of animal shows, you can expect to spend a full day here. When night falls, we heartily recommend checking out its neighbouring Night Safari for the nocturnal creatures. Trust us, it's a whole different experience.
80 Mandai Lake Road, Singapore Zoological Gardens, Singapore 729826 (Tel: 6269 3411). For more information, please visit their website here. 
2. Staycation at Sofitel Singapore Sentosa Resort & Spa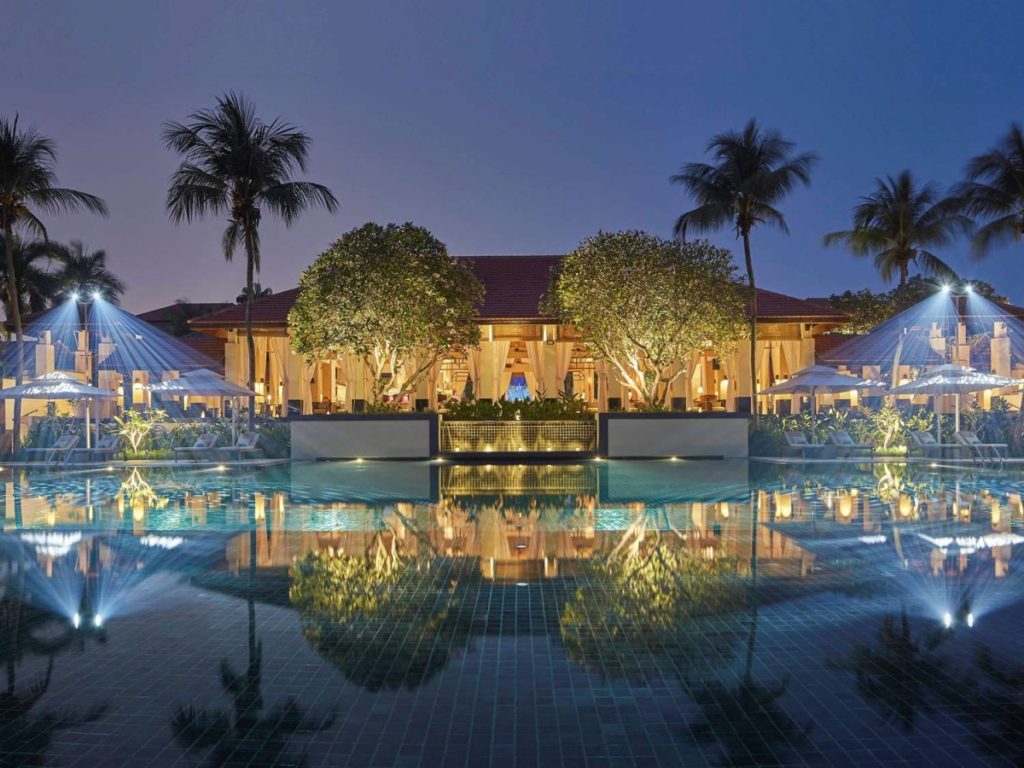 Pamper and indulge the whole family with a staycation at the Sofitel Sentosa Resort and Spa. Perched on top of a cliff on Sentosa island, Sofitel Sentosa promises scenic views of the South China Sea and Singapore's natural flora. Guests also have the opportunity to sign up for the complimentary Le Club AccorHotel membership upon booking with the resort's An Indulgent Escape package, which entitles adults to a free flow supply of beverages and children pampered with a welcome surprise and free flow drinks and snacks throughout their stay. If there over a weekend, our top tip is to make time for the weekly Magnifique Sunday Champagne Brunch. It is a big hit with families thanks to a dedicated kids room with entertaining activities and a mini buffet. Throw into the mix free access to the pool and this is a great way for the whole family to spend some quality time together.
2 Bukit Manis Road, Sentosa, Singapore 099891 (Tel: 6708-8310) For more information, please visit their website here.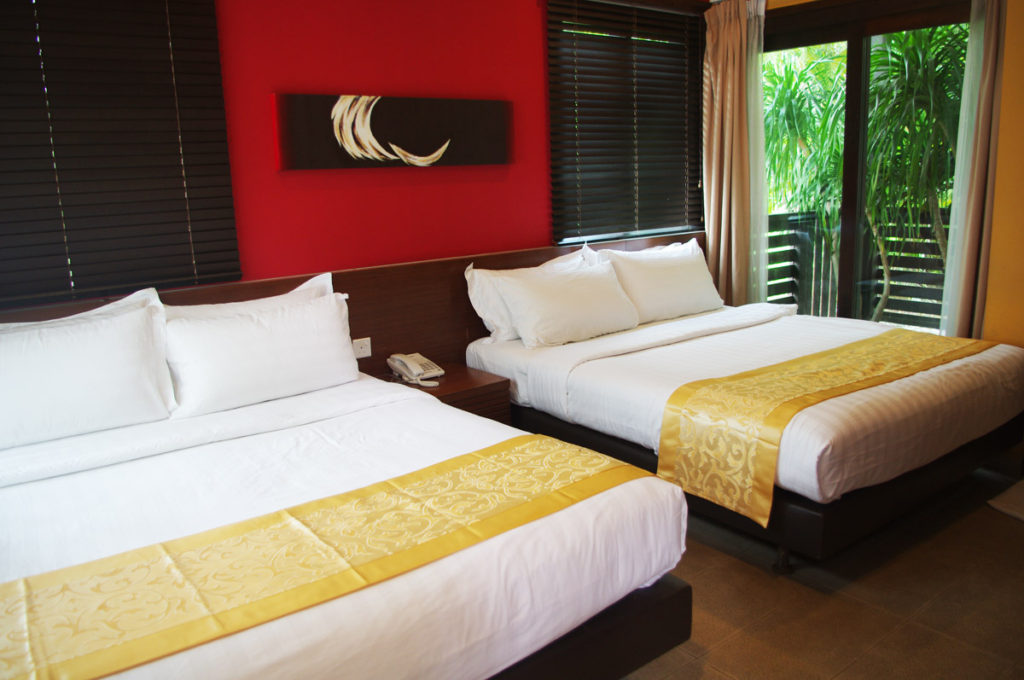 As Singapore's first and only agri-tainment farm, D' Kranji Farm Resort provides an escape from city life with your own private villa during your stay. Though originally meant for couples, families can now enjoy a taste of the farm life with the bigger villas so the little ones can get an idea of what it was like living in a kampong as well. From prawn fishing (better known as prawning) to trips to the Sungei Buloh Wetland Reserve to exploring the frog and goat farm, one can expect hours of simple fun and exploration for the whole family.
10 Neo Tiew Lane 2, D'Kranji Farm Resort, Singapore 718813 (Tel: 6898 9228). For more information, please visit their website here. 
4. Staycation at Shangri-La Rasa Sentosa Resort & Spa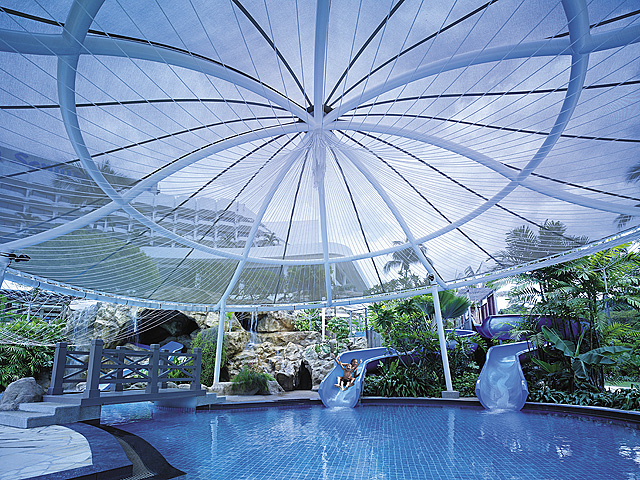 This popular family-friendly staycation destination is located on Sentosa island which has the benefit of being far enough from the city lights so you feel like you've left the country. It's got a great kid-friendly reputation thanks to its arsenal of activities that have been designed to keep the little ones entertained including a Toots Club for children aged five to 12 (with the famous giant treehouse slide) and Mini Toots Club for toddlers below five years of age (a special jungle-themed area consisting of ball pits, puzzles and baby rockers). There is also an outdoor playground and the piece de resistance: three different water slides at the pool. With the kids kept busy, daddies and mummies can enjoy some quality time sipping cocktails by the pool.
5. Food For Thought at Singapore Botanic Gardens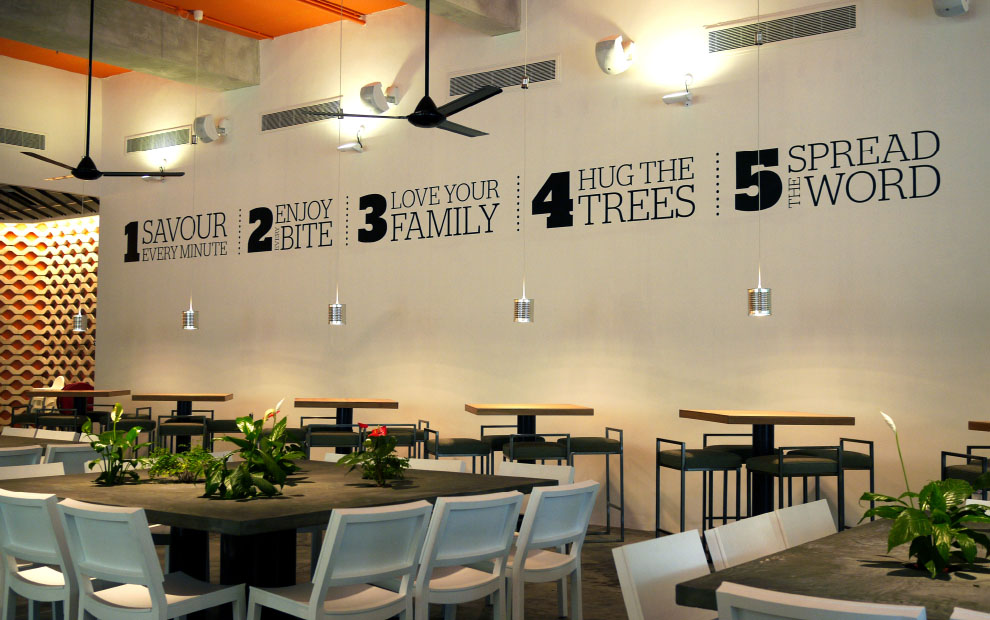 Located at the ever-picturesque Botanic Gardens, Food For Thought is a great place for parents to connect with nature while enjoying a nice meal together. For the little ones, there's a playground and ample space to run around. The eco-friendly restaurant uses upcycled milk tin lamps and full-height glass walls so as to get the most out of natural light. With its sustainable message, good food and lovely atmosphere, this is the sort of place everyone loves to visit for its positive vibes.
1 Cluny Road, #B1-00 Tanglin Gate, Singapore 259569 (Tel: 6338-4848). For more information, please visit their website here. 
6. Lee Kong Chian National History Museum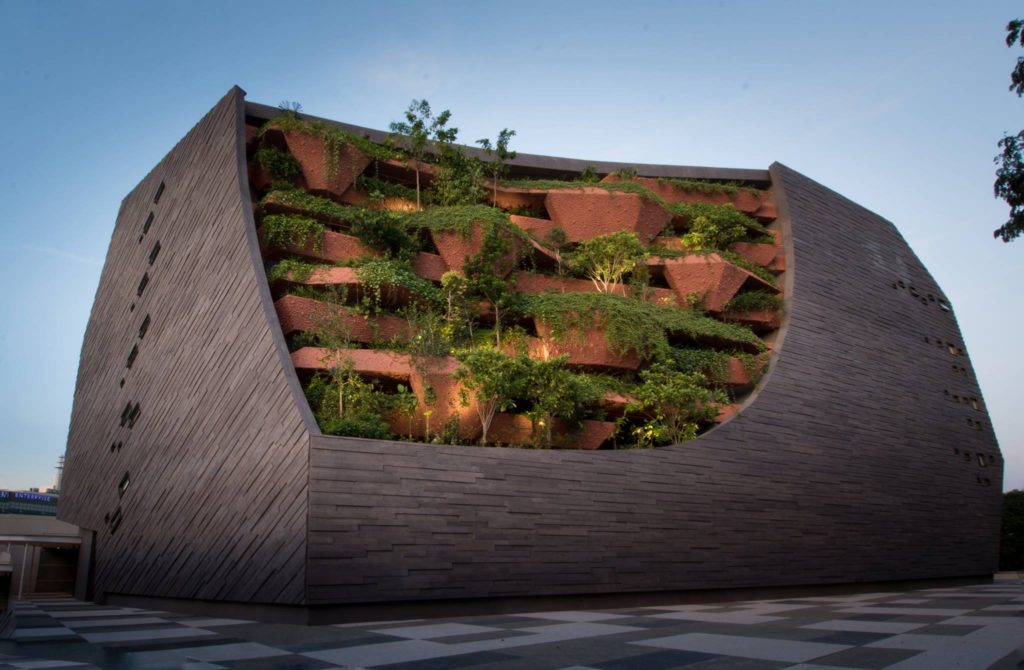 Opened in 2015, the Lee Kong Chian Natural History Museum is one of the newest museums in Singapore. It has 16 different thematic zones — classified into plants, amphibians, mammals, and dinosaurs. If your children are dinosaur lovers, they will be enthralled by the dinosaur zone, where three diplodocid sauropod skeletons can be found. There is also a special Phylogenetic Garden, showcasing a variety of plants that are native to Singapore. A visit here is a good way to ignite the curiosity of natural history in little minds, we think!
2 Conservatory Drive, Faculty of Science, National University of Singapore, Singapore 117377 (Tel: 6601-3333). For more information, please visit their website here. 
7. Cafe Melba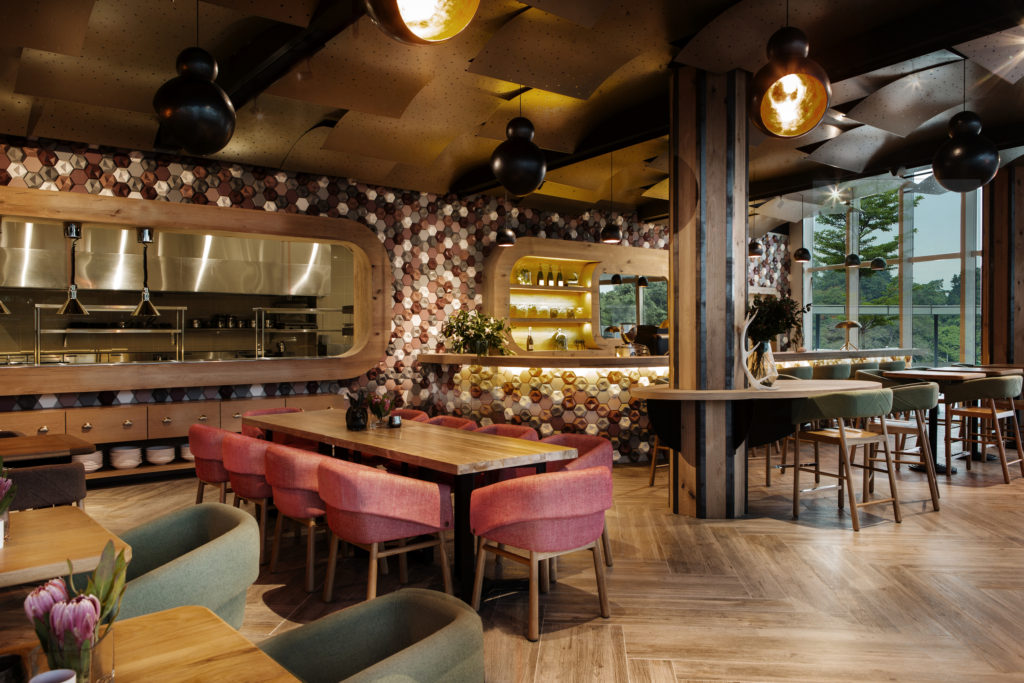 Positioned as a getaway from the hustle and bustle of city life, it's no surprise that Cafe Melba is the chosen place for many when a wholesome meal with great service is needed. It's also no secret that it is one of the most family-friendly cafes in Singapore, striking the perfect balance between catering to kids and yet maintaining a chic and relaxed enough atmosphere for parents to enjoy. Just how kid-friendly are they? At the Goodman Arts Centre outlet, kids eat free every Monday (with the purchase of a main meal). There is also a bouncy castle in the sprawling lawn from 3pm and art jamming session from 5pm to 8pm to keep the little ones busy while parents chill.
Cafe Melba at Goodman Arts Centre: 90 Goodman Road, Block N #01-56 Goodman Arts Centre, Singapore 439053 (Tel: 6440-6068)
Cafe Melba at Mediapolis:1 Stars Avenue, #03-01 Mediapolis, Singapore 138507 (Tel: 6352-2721)
For more information, please visit their website here.
8. Dairy Farm Nature Park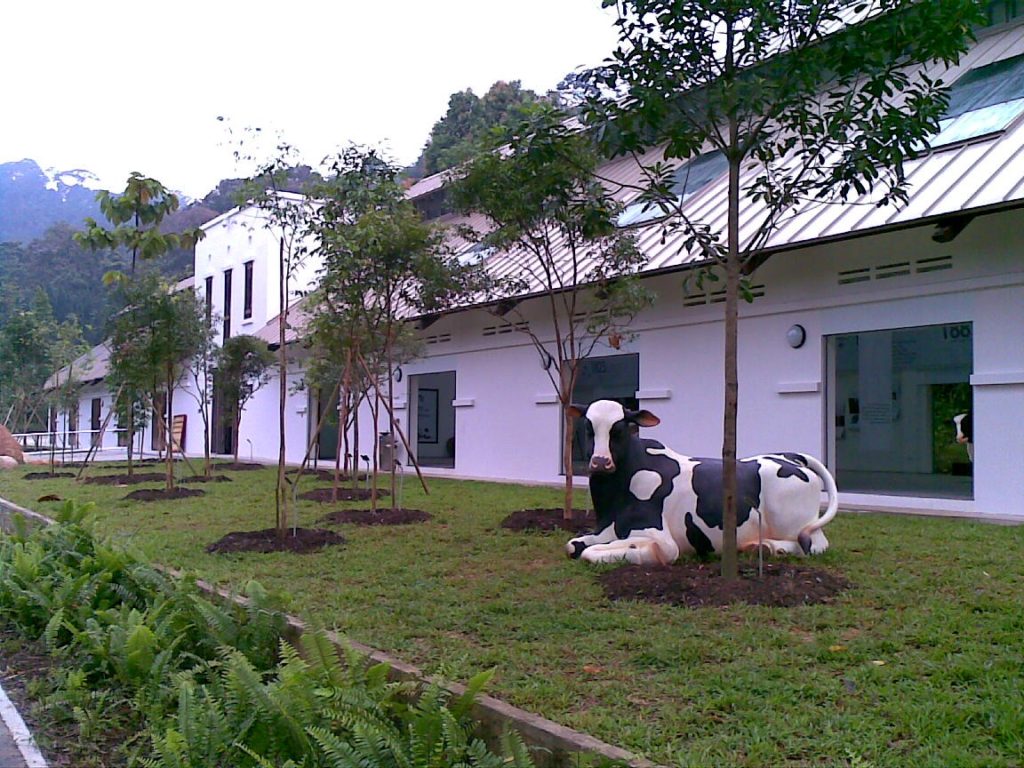 Get in touch with nature with a family visit to the Dairy Farm Nature Park where there are multiple trails for hiking and biking, nature trials, and the Singapore Quarry where kids can be introduced to many of Singapore's freshwater flora and fauna. Every Saturday, the Dairy Farm encourages parent-child bonding through a special 90-minute long 'I heart Nature' workshop, where participants can take part in craft activities and a nature appreciation walk.
100 Dairy Farm Road, Dairy Farm Nature Park, Singapore 679057 (Tel: 6468 5736). For more information, please visit their website here.   
9. Eat Play Love Craft Cafe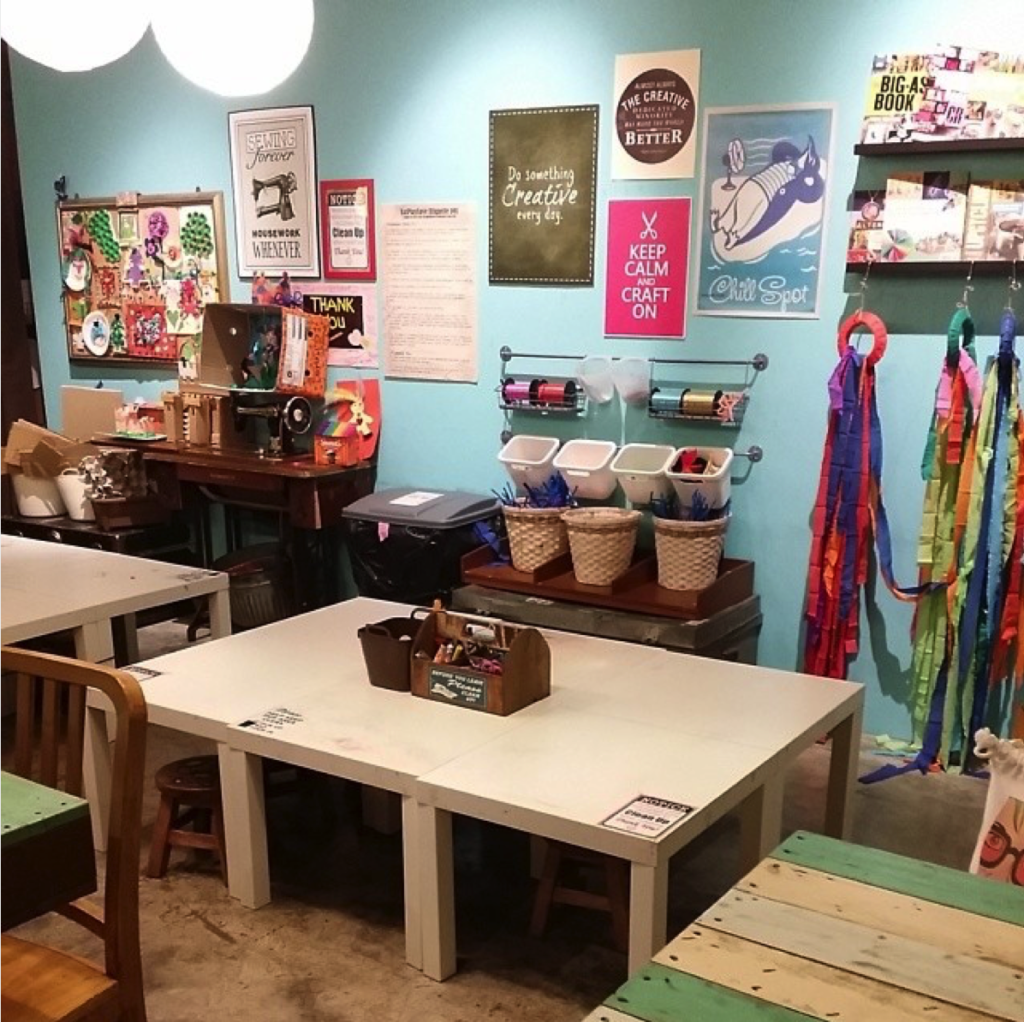 Located at the trendy art district of Singapore, parents and their minis can get their creative juices flowing at the Eat Play Love Craft Cafe. At the specially dedicated craft corner for little ones, kids can enjoy free-flow art materials to work on a range of arts and crafts. The best part: you get to bring your art home with you as a keepsake! Parents can also take this opportunity to show young ones a little piece of their childhood, introducing them to old-school snacks and vintage bits and bobs.
27 Aliwal Street, #01-07  Aliwal Arts Center, Singapore 199918 (Tel: 6444-6400). For more information, please visit their website here. 
7. Swissôtel The Stamford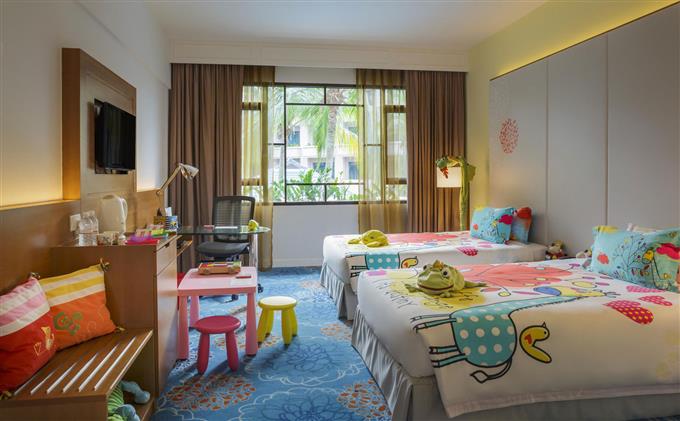 Did you know that standing at 226 metres, Swissôtel The Stamford is Singapore's tallest hotel. Its central location makes it a popular choice among those who visit Singapore for business and leisure, but it's also a place where parents can spend quality time and make memories with their kids. With various themed Kids Rooms designed to specifically cater to the needs of children up to 17 years of age, you can expect vibrantly coloured beddings, soft, huggable toys and plenty of materials to keep them occupied. The best part is the rooms are either connected or adjoined to the parents rooms, allowing daddies and mummies to keep an eye on their kids while getting a much sought after break.
2 Stamford Road, Swissôtel The Stamford, Singapore 178882 (Tel: 6338 8585). For more information, please visit their website here.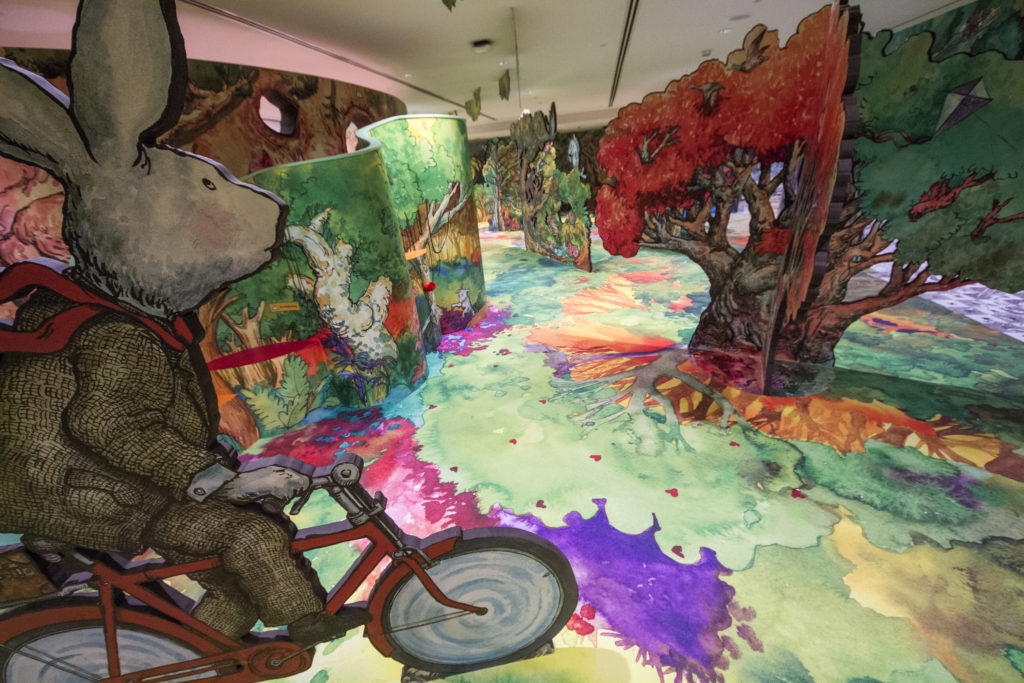 One of Singapore's newest art galleries has recently given young ones a new reason to visit with the recently opened Keppel Centre for Art Education. The first of its kind in the region, the centre aims to stimulate the imagination of children through an Art Corridor where visitors of all ages can interact with moveable elements in the instalment. There is an Art Playscape which encompasses different stories that can be explored through adventure trials, encouraging the development of curiosity and imagination through play; a Project Gallery where visitors can use art to envision creative solutions to real world problems, as well as a Children's Museum, where budding curators can learn how to select artwork, write labels and conduct tours for others.
1 St Andrews Road, National Gallery Ground Floor, City Hall Wing, Singapore 178957 (Tel: 6690 9400). For more information, please visit their website here.
12. Hai Di Lao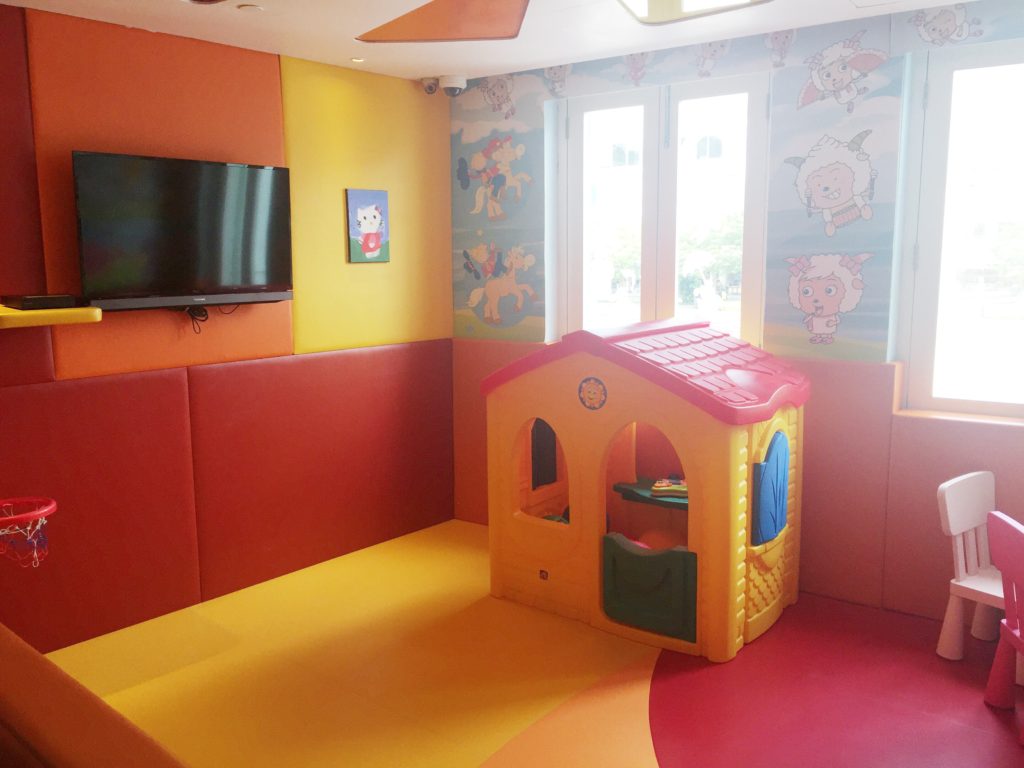 Hai Di Lao doesn't just offer scrumptious hot pots (one of the best in Singapore if you ask us), it also comes with top notch service, friendly staff, complimentary manicures, baby cots on demand and even a playroom for the little ones (pictured). So it's no wonder that Hai Di Lao is a huge favourites with families. Little ones will definitely enjoy the interactive experience and parents can expose their minis to Chinese cuisine in a safe, friendly and clean environment.
Hai Di Lao Clarke Quay: 3D River Valley Road, #02-04 Clarke Quay, Singapore 179023 (Tel: 6337 8626).
Hai Di Lao Somerset: 313 Orchard Road, #04-23/24 313 Somerset, Singapore 238895 (Tel: 6835-7227).
For more information, please visit their website here.
13. Woods in the Books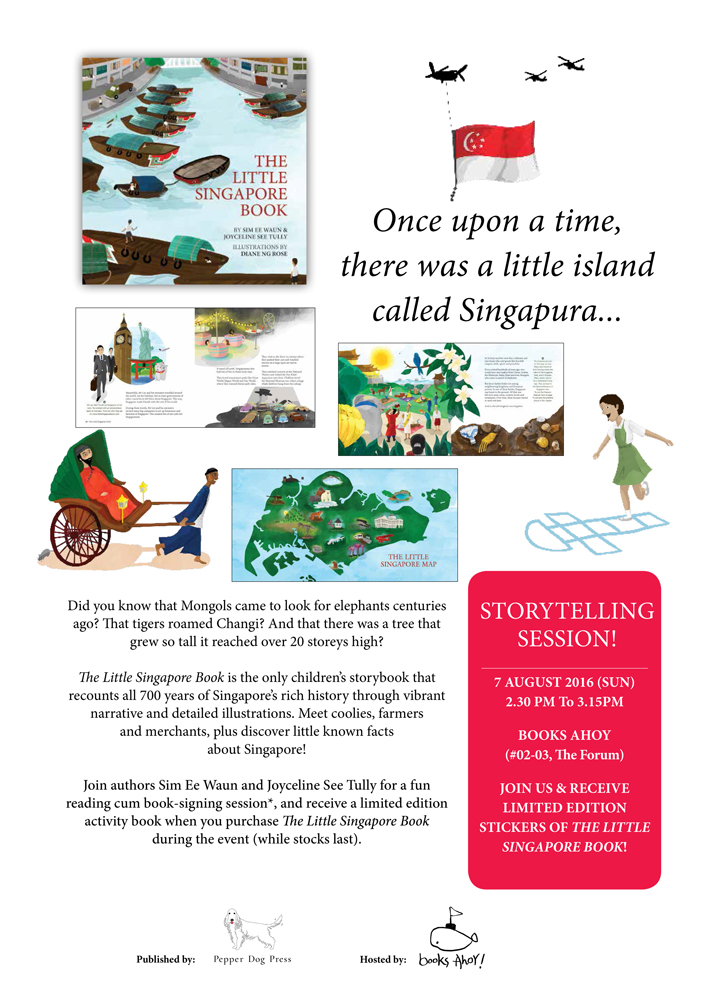 Located in the heritage-rich Tiong Bahru estate, Woods in the Books is the place to stock up your curation of books for all ages. From picture books to classics and even graphic novels, the whole family's inner bibliophile would definitely be satisfied with a visit to this hole-in-the-wall.
Woods in the Books will be having an author reading of The Little Singapore Book on the 7th of August at the Books Ahoy! branch in Forum the Shopping Mall – just in time for National Day! Find out more here.
Woods in the Books, No. 3 Yong Siak Street, Singapore 168642 (Tel: 6222-9980). For more information, please visit their website here. 
14. National Library for Jack and the Beanstalk 

Don't forget to catch the Lyngo Theatre's rendition of children's classic Jack and the Beanstalk, brought to you by Act 3 International. A UK-based company with strong Italian design influence, look out for Lyngo's unique trademark combination of intricately designed, handmade props during the duration of the play. Known for producing high calibre children's theatre, little ones aged three to eight will be in store for a interactive, unforgettable theatre experience!
100 Victoria Street, National Library Building Level 5, Singapore 188064 (Tel: 6735 9986). For more information, please visit their website here. 
15. The Animal Resort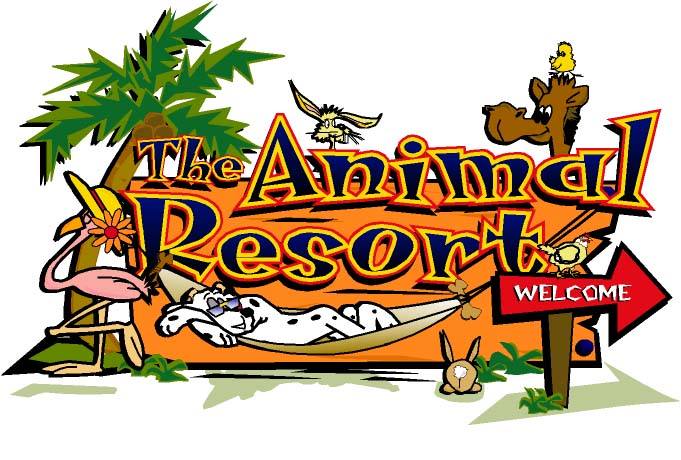 Get your minis away from the screens and give them a taste of the kampong life with a visit to The Animal Resort. Get up close and personal with some of the local animals in Singapore such as quails, cassowaries, roosters, geese and more. Little ones can feed the animals with pre-packed food  — hay, carrots and stale bread — all priced between $1 and $2.
Though located a little ways off the beaten road at Seletar West Farmway, it's definitely worth the trip for the vintage vibe and old-school charm and a rare gem in modern day Singapore.
81 Seletar West Farmway 5, Singapore 798061 (Tel: 6482 1160). For more information, please visit here.
16. eXplorerkid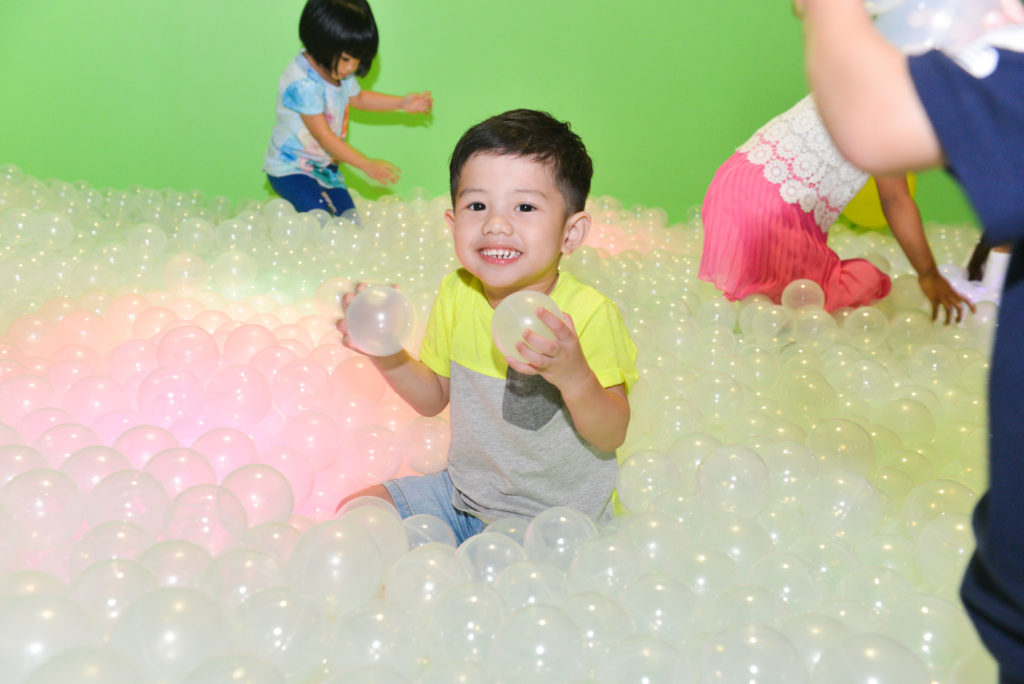 With kinetic sand play, a lit ball pool, toddler play area, obstacle courses and even a rope course with a suspension bridge, this indoor playground is the perfect place for little ones to burn off some extra energy on a rainy day! Aiming to aid the social, emotional and speech development of children while honing their leadership, social and motor skills, eXplorerkid's various play stations promise endless fun for kids of all ages.
Ehub outlet: 1 Pasir Ris Close, 3rd Floor E!hub @ Downtown East, Singapore 519599 (Tel: 6589-1668), AMK Hub outlet: 53 Ang Mo Kio Ave 3, #04-02 AMK Hub, Singapore 569933 (Tel: 6582-3326)
For more information, please visit their website here. 
17. HortPark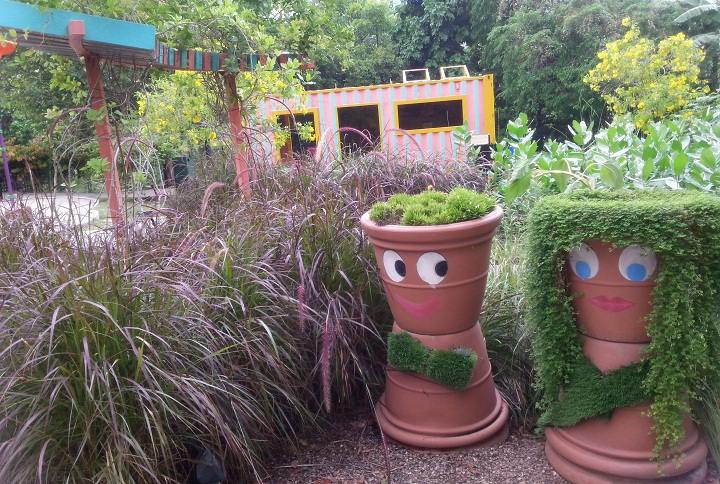 This green environmental sanctuary offers guided tours around the various gardens, a special Pitter Patter Potter garden specially designed for children — featuring seed dispersal, recycling and organic play — as well as gardens that will engage the little ones' senses such as the butterfly garden filled with butterflies. Here, minis get to learn about the importance of butterflies' role in the ecosystem or head to the edible gardens where the whole family can learn about the uses of various vegetables, herbs and spices.
33 Hyderabad Road (off Alexandra Road), Singapore 119578. For more information, please visit their website here. 
18. Golden Village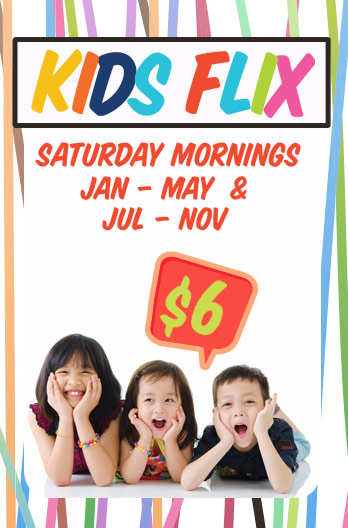 Image credit: Kids Flix
Golden Village offers lots of great promotions that encourage families to watch films together. Their Kids Flix (July to November 2016) promotion for example features $6 adult tickets to child-friendly movies on Saturday mornings  while kids below 90cm get to watch for free. On the 13th of August, the Golden Village cinemas at Bishan, Katong, City Square, Jurong Point, Yishun, Plaza Singapura, Suntec City, Tampines and Great World City will be screening Teenage Mutant Ninja Turtles: Out of the Shadows. Mummies also get to enjoy $6 tickets with their little on Monday mornings (the next screening of Winx Club: The Mysetery of the Abyss is on Monday 29 August) where diaper tables with wet wipes, baby powder and lotion are provided in the cinemas for their convenience. At these sessions, mamas don't have to feel guilty over crying babies and running toddlers — score!
Various Golden Village outlets. For more information, please visit the website here. 
19. MOSH!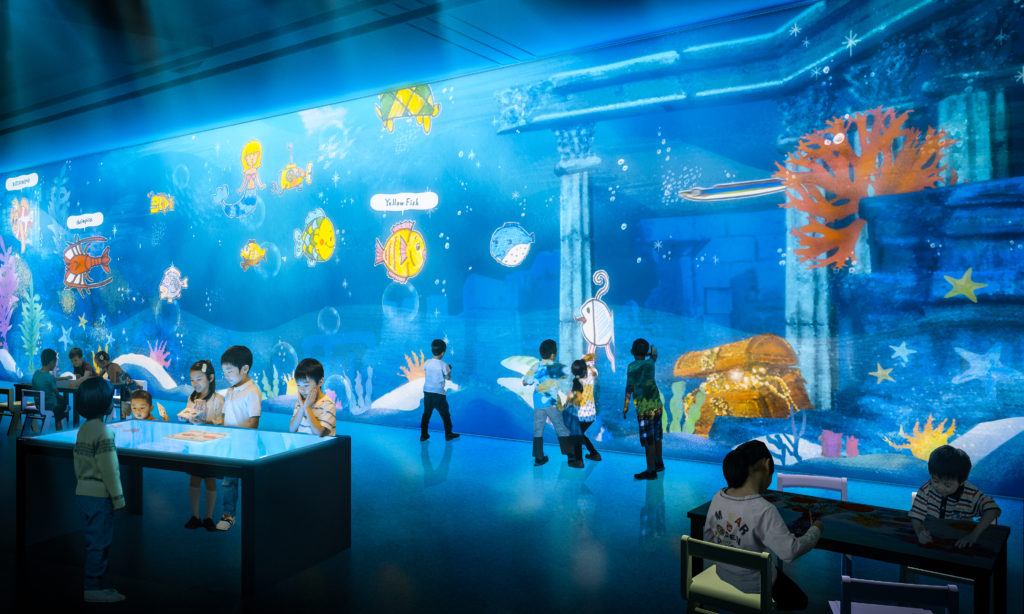 Pronounced Moshi, Singapore's very first interactive digital multi-media theme park promises to provide endless fuel for your little one's imagination. Using state-of-the-art technology from Japan, each and every exhibit is specially conceived to help stretch the imaginations of the leaders of tomorrow (our little ones).
31 Beach View, #03-01 Palawan Kidz City, Singapore 098008 (Tel: 6238-8296). For more information, please visit their website here. 
20. Straits Kitchen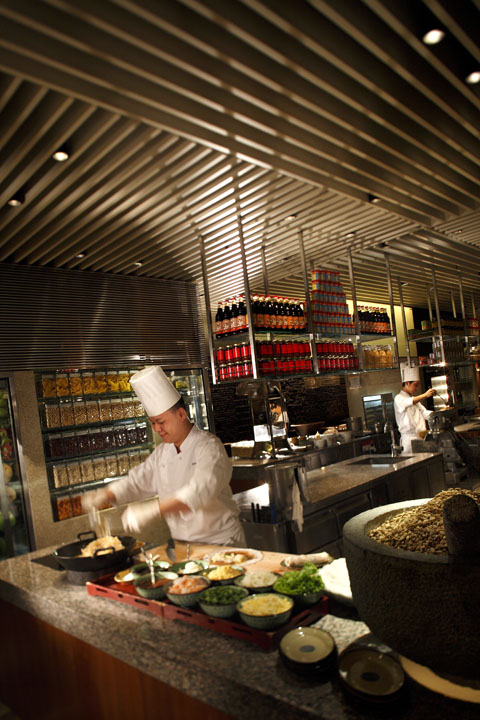 Located at the Grand Hyatt, Straits Kitchen provides parents with the opportunity to expose the little ones to the various local Singaporean cuisines and dishes. The restaurant is also known for using sustainable ingredients which means that parents can use a meal here to teach their minis the importance of sustainability and how that affects the world we live in.
10 Scotts Road, Lobby Level Grand Hyatt Singapore Singapore 228211 (Tel: 6738-1234). For more information, please visit their website here.
21. Bounce!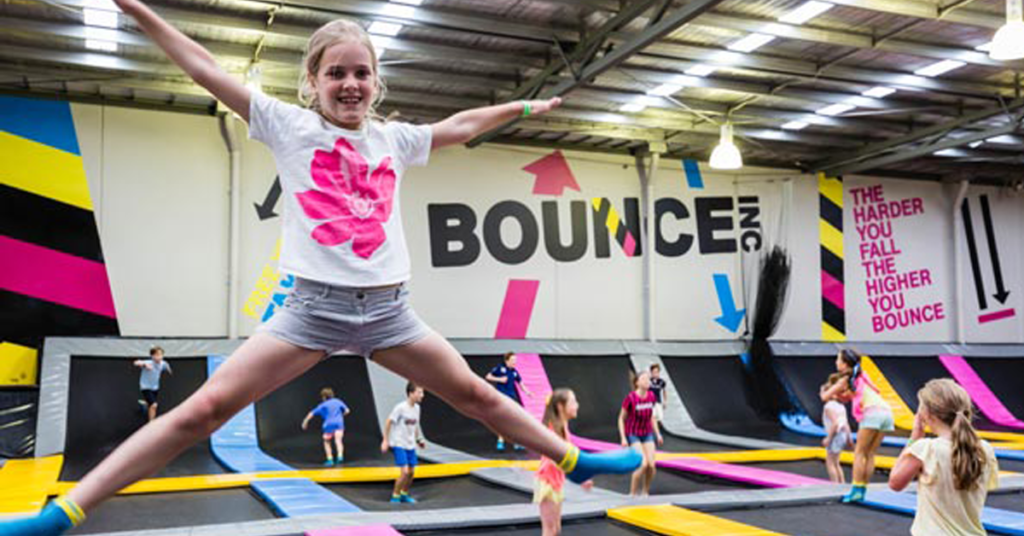 Located at Cathay Cineleisure, BOUNCE Singapore is the ultimate indoor adrenaline area in town, catering to everyone from kids aged three and above to adults and everyone in between. Featuring a variety of trampoline zones, X-Park (Asia's first Ninja-Warrior-like obstacle course) and the Leap of Faith (Singapore's first confidence building station), BOUNCE promises hours of fun for the whole family.
This National Day, you can stand to win prizes on the 8 and 9 August if you are spotted wearing red and white outfits to bounce.
8 Grange Road, #09-01 Cathay Cineleisure Orchard, Singapore 239695 (Tel: 6816-2879). For more information, please visit their website here. 
22. The City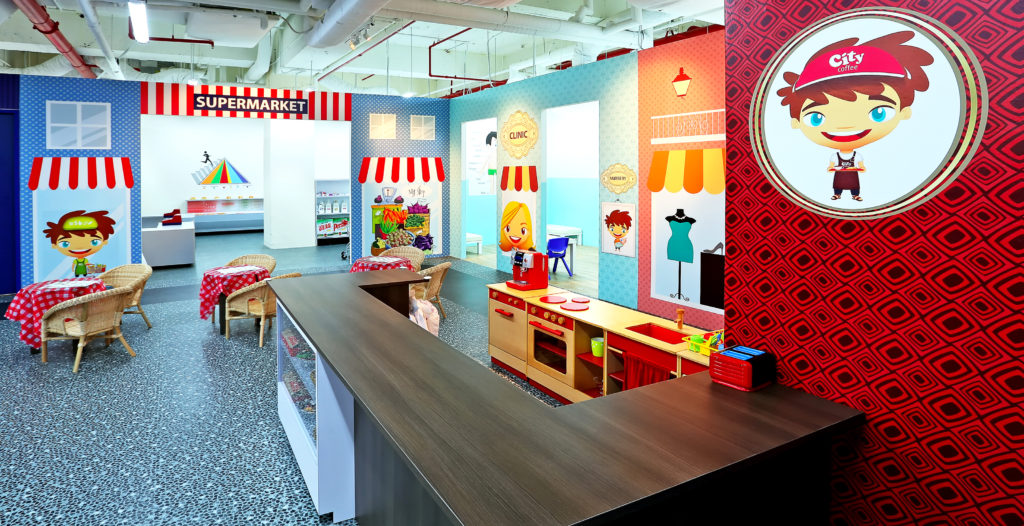 Recognising the importance of high-quality role-play, The City aims to support children's imagination and creativity by providing a safe environment for them to try out various professions. Career choices include chefs, doctors, nurses and policemen, complete with realistic uniforms and situations where children can create new experiences in a safe, secure environment.  For parents, this is a great way to spend some fun yet educational quality time with your young children.
177 River Valley Road, #03-04A Liang Court, Singapore 179030 (Tel: 6250-6507). For more information, please visit their website here. 
23. Dallas Restaurant & Bar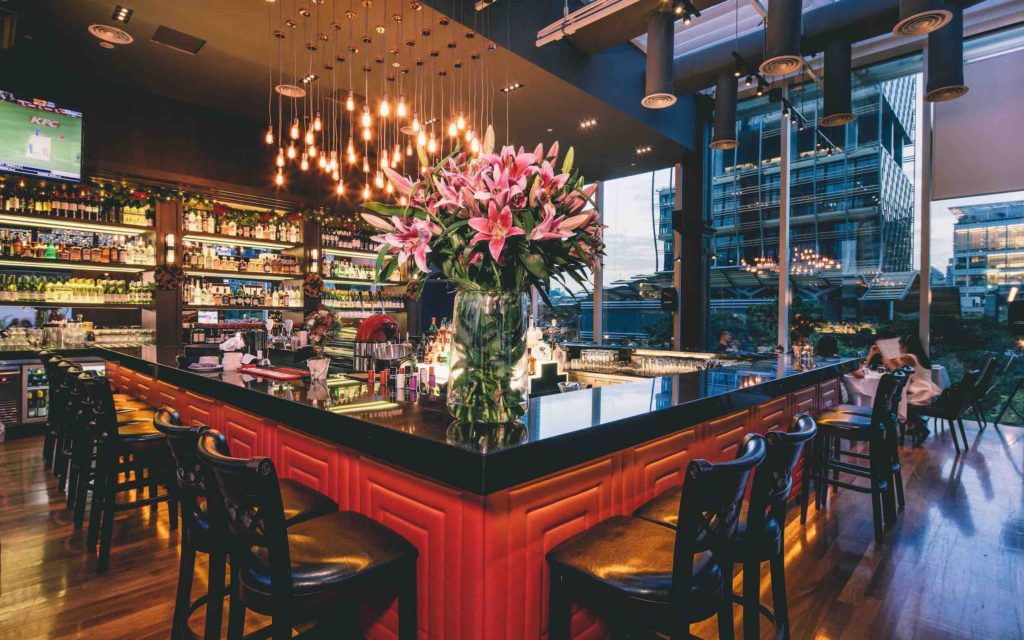 Dallas Restaurant & Bar's ambience — lovely high ceiling, abundance of natural light, lots of space — makes it a versatile dining destination. It is suitable for power lunches in the day, happy hour drinks at twilight, dinner dates at night or, our favourite, family-friendly meals during weekends! Kids enjoy a free kids meal with every adult portion ordered on Saturdays and Sundays from 12pm to 8pm, alleviating parents worries about what their little ones are going to have. The best part is, it's a nice place that goes out of its way to welcome little ones as well and that's always a plus with us.
3 Temasek Boulevard #03-302/303 Suntec City Sky Garden, Singapore 038983 (Tel: 6333-4068). To read our review of Dallas Restaurant & Bar, please visit here. For more information, please visit their website here. 
24. Climb Central @ Kallang Wave Mall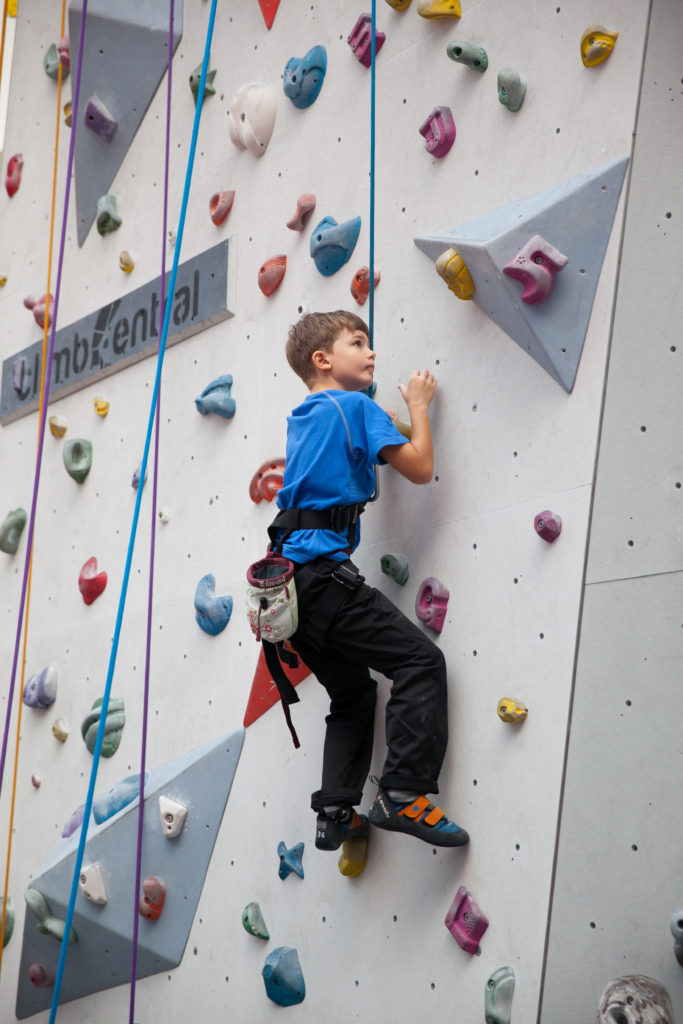 Want to do something active but don't want to get under the sun? Bring out your inner Spiderman at Singapore's tallest indoor rock climbing wall. With over 1,000 square metres of climbing surface and climbing lanes plus an abundance of equipment suitable for both kids and adults, this is a place where everyone, regardless of age, would be able to hone their climbing skills safely. The crew conduct 15-minute long safety briefings to teach parents basic safety measures and how to belay so that the whole family can exercise and have fun while they're at it!
1 Stadium Place #B1-01 Kallang Wave Mall, Singapore 397628 (Tel: 6702-7972). For more information, please visit their website here. 
25. Capella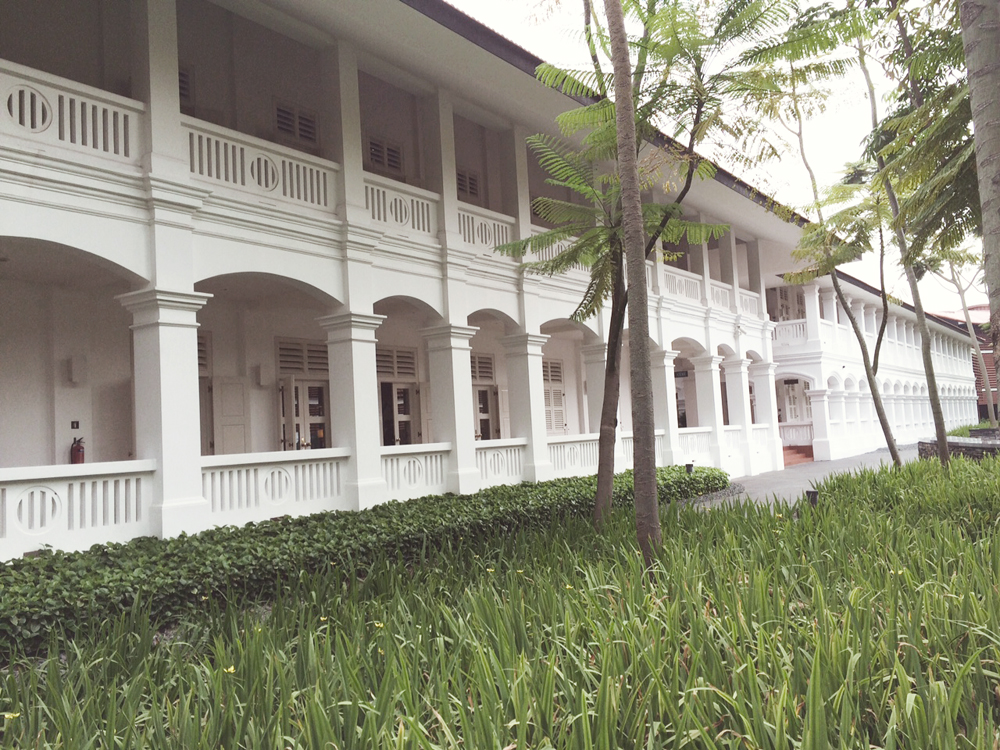 With its lush tropical gardens and luxury amenities, Capella is one of the most sought after staycation destinations in Singapore. Their Stay and Play package (valid until December 2016) includes spacious accommodations, daily breakfast at The Knolls for up to adults and two children (or three adults) and has the option of admission tickets to Kidzania or Universal Studios. After a busy day experiencing the sights, wind down in the comfort of the room for a movie night complete with popcorn (provided once per stay) — just the way to end a fabulous day. The Stay and Play package isn't available during the National Day holidays but you can still head to the hotel for a special National Day Heritage Brunch at The Knolls where a nostalgic selection of iconic Singaporean dishes such as Sambal Stingray and Ikan Kunyut will be featured.
1 The Knolls, Sentosa Island, 098297 (Tel: 6377-8888). To read our review of staycations at Capella, please click here. For more information, please visit their website here.
26. Casa Verde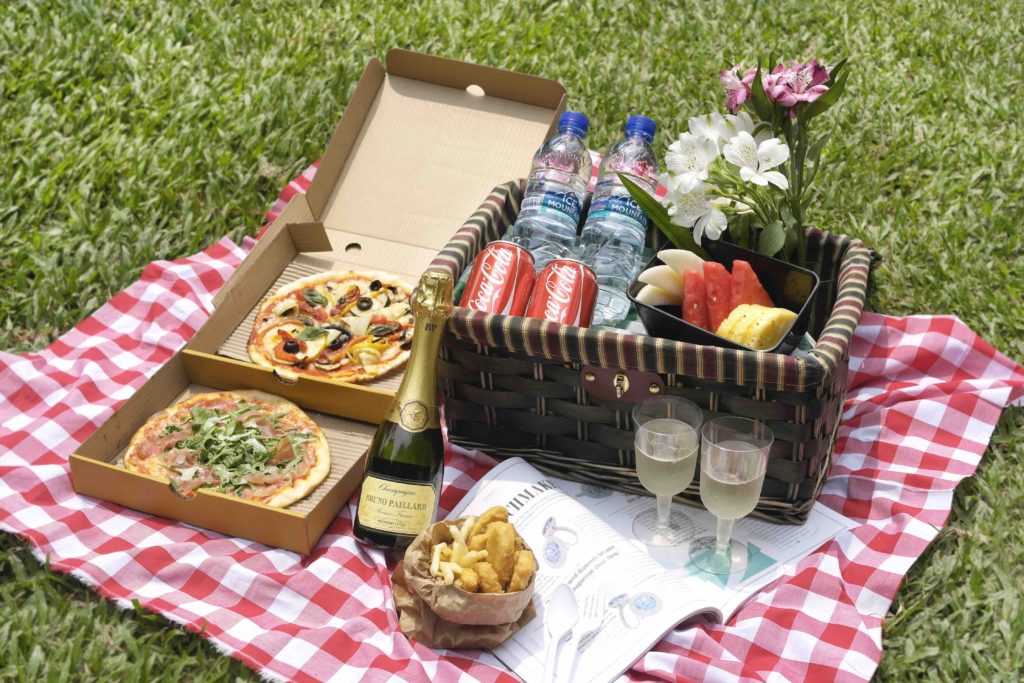 Everybody loves a good picnic but not the trouble of preparing a basket of goodies. Casa Verde at Botanic Gardens offers a hassle-free solution with their picnic basket set, each packed with goodies such as a soft drinks, pizzas, nuggets, fruits and even a floor mat. All you have to do is grab your friends, family and furkids (if you like), and enjoy a picnic in the lush greenery of Singapore's first UNESCO Heritage Site. The picnic baskets cost $30 but should mummy and daddy crave a tipple, a picnic set including a half-bottle of Bruno Paillard Rosé is available for $95. If a picnic isn't for you, the restaurant offers a kid-friendly menu and accepts dogs as well.
1 Cluny Rd, 259569 (Tel: 6467-7326). For more information, please visit their website here.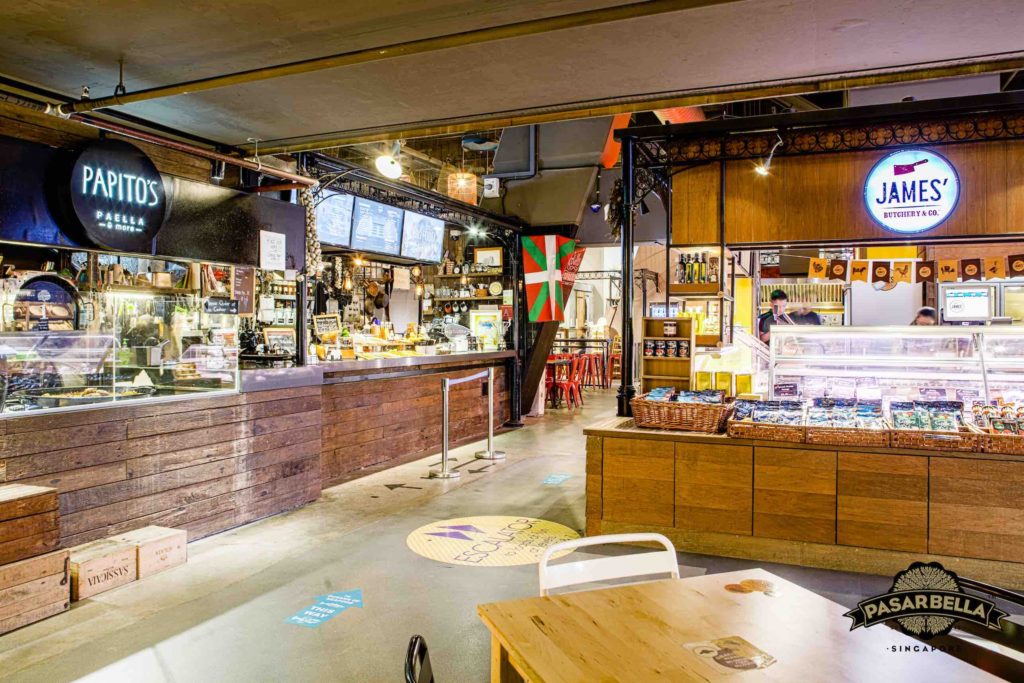 Singapore's first and only indoor concept inspired by farmer's market boasts some 36 traders offering fresh produce, cooked foods, lifestyle products and personal services so there's something for everyone in the family at [email protected] We like it because it is a great place for parents to introduce the little ones to different types of food. Some highlights include The Cheese Ark that offer unique cheeses from Italy, France and The Netherlands, The Providore Grocery where mum can shop while kiddos can get acquainted with the greens they require and of course dads will love spending some time at The Great Beer Experiment where there are more than 150 beers to try!
200 Turf Club Rd, 287994 (Tel: 6887-0077)
28. Saint  Pierre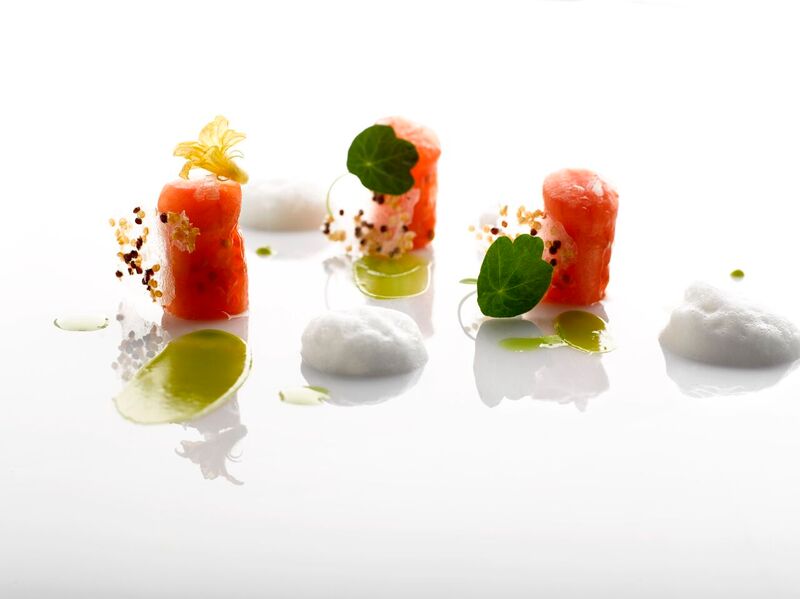 Few may expect this from a fine dining establishment such as Saint Pierre but the restaurant is actually very family friendly. Owner and Head Chef Emmanuel Stroobant has created an environment where children are encouraged to dine in an adult setting with their families and has even created a four-course 'Flora and Fauna' children's menu, aimed at introducing young ones to the five primary tastes — sour, sweet, salty, bitter and umami. Saint Pierre also has a special lunch programme with a $10 rebate to diners (parents and children) who don't use their mobile phones during the meal in a bid to encourage face to face conversation.
1 Fullerton Road, #02-02B One Fullerton Singapore 049213.(Tel: 6438-0887) For more information, please visit their website here.
29. Splash-N-Surf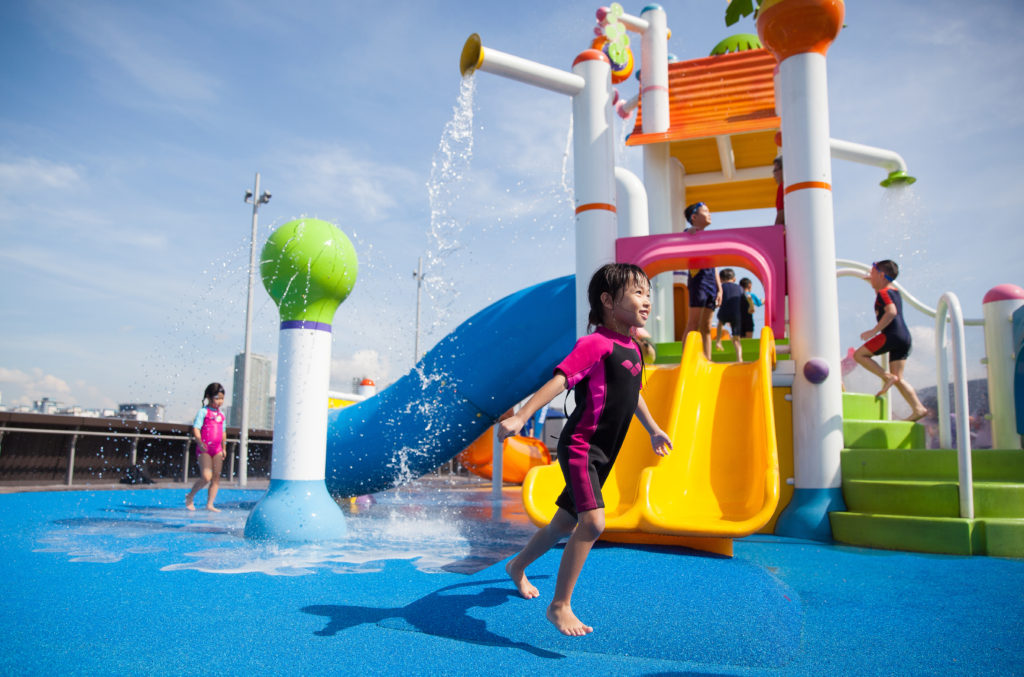 Made up of a Kids Water Playground (suitable for children aged three to 12), a Lazy River for the young and young at heart and the Stingray, a surf clinic specially catered towards families, youths and surfing enthusiasts, the Splash-N-Surf at the Singapore Sports Hub is the place to be if you're looking to cool off on a sweltering hot day.
1B Stadium Walk Singapore 397690 (Tel: 6653-8900). For more information, please visit their website
here
.
30. The Singapore Repertory Theatre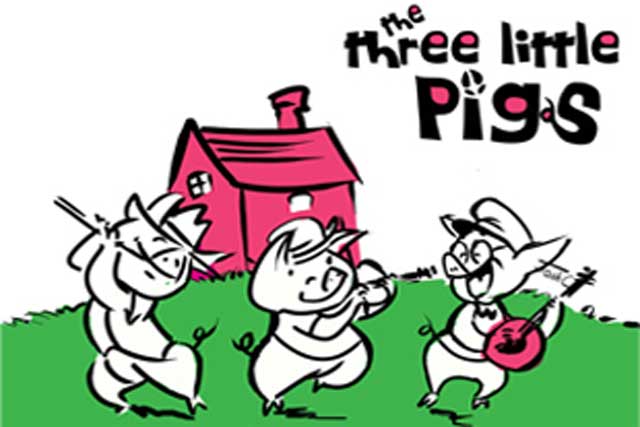 The theatre is a wonderful place to bring little ones for a touch of culture. Those of you who are looking to catch a show with the family should head on down to the KC Arts Centre, Home of the Singapore Repertory Theatre for their rendition of the Three Little Pigs (on from 4 August to 16 September). Targeted at kids aged three and up, the performance comes with life lessons such as how to achieve success by never giving up.
20 Merbau Road, Robertson Quay, KC Arts Centre Home of Singapore Repertory Theatre Singapore 239035. (Tel: 6733-8166). For more information, please visit their website here.
31. Marine Cove Playground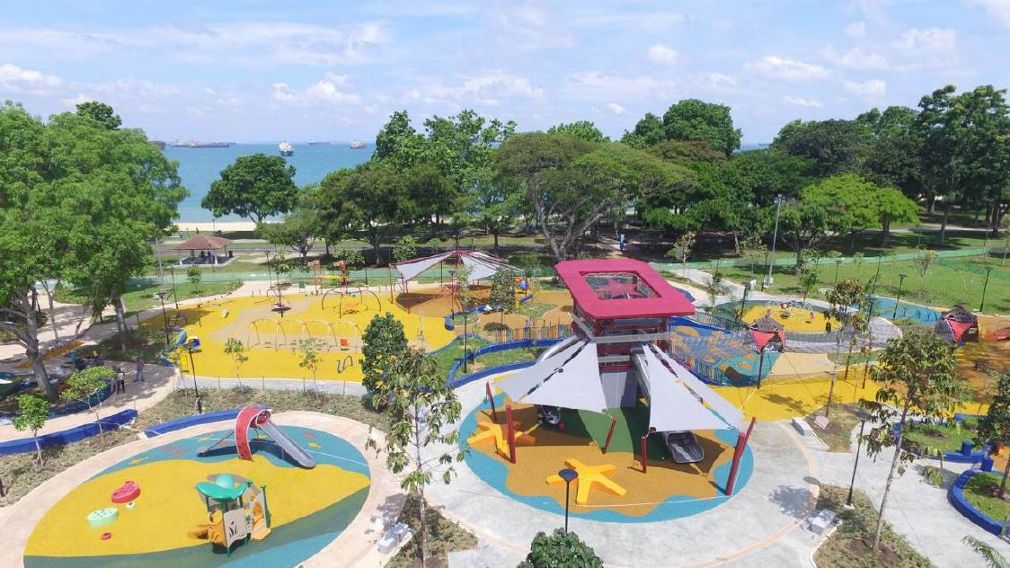 The long awaited playground at Marine Cove has finally been completed! Designed to integrate the surrounding foliage and the nearby beach, it features an eight-meter high tower modelled after a lighthouse and various inclusive play equipment to encourage children of different abilities to play together. Expect hours of fun for the little ones, while parents dine at the surrounding cafes and restaurants.
1000 East Coast Parkway Singapore 449876.
32. Jacob Ballas Children's Garden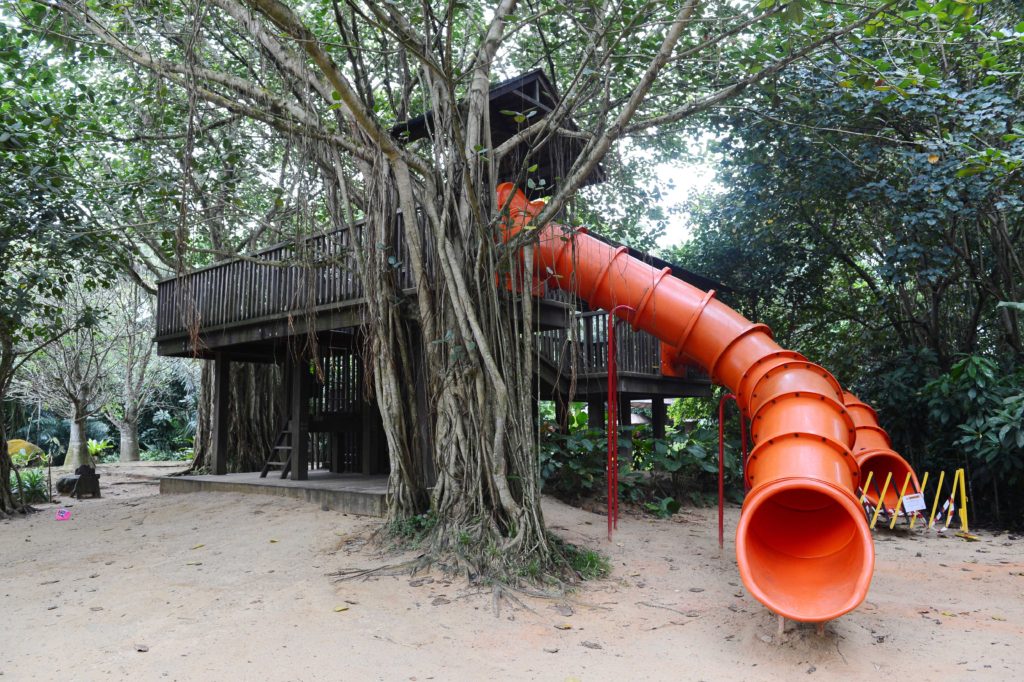 As Asia's first garden dedicated to children, the Jacob Ballas Children's Garden aims to educate and instill a love for nature in children while providing a place to explore, learn and play. Our top tip: download the pre-planned worksheet from their website to really maximize the experience. Look out for the new expansion plans that will be completed in 2018, where children will get to learn about various eco-systems and how they support life.
481 Bukit Timah Road Singapore 259769. For more information, please visit their website here.
33. Halia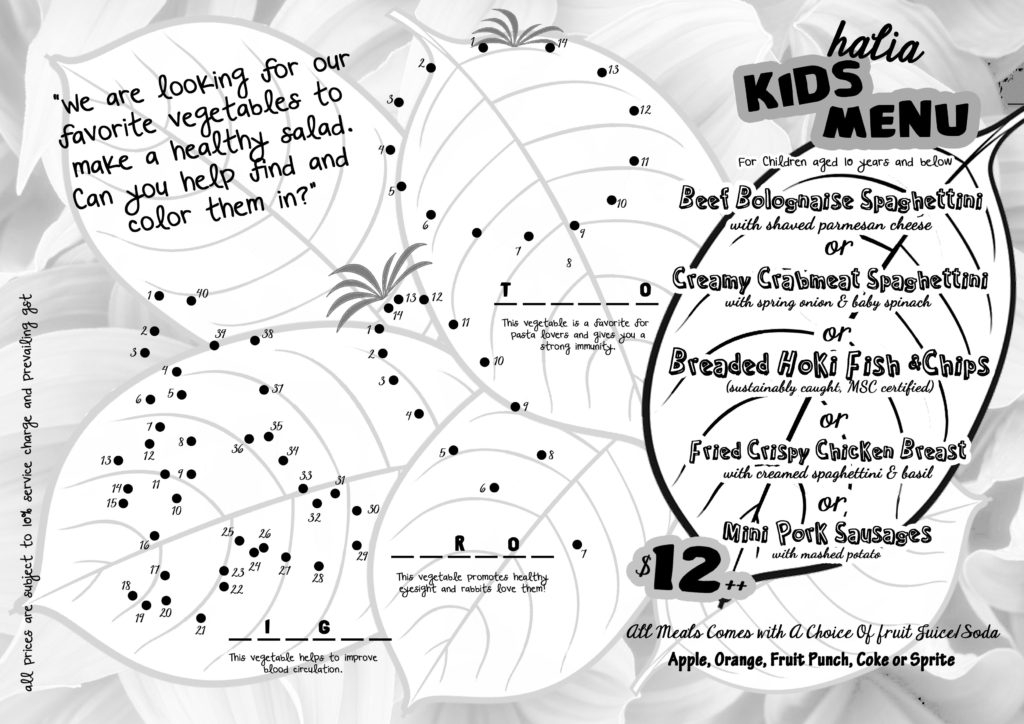 The newly upgraded Halia is a perfect place for a family meal. Located in the Singapore Botanic Gardens — a UNESCO World Heritage Site — Halia is known for its fine cuisine and gorgeous architecture. The upgrade also comes with a kids menu that has been specially designed to keep the little ones' brains thinking. The more active kids will enjoy dining at the 'Viewing Deck', an al fresco dining area that has ample space for them to run around.
1 Cluny Road, Ginger Garden (enter via Tyersall Avenue) Singapore Botanic Gardens Singapore 259569 (Tel: 8444-1148). For more information, please visit their website here.
34. Tanjong Beach Club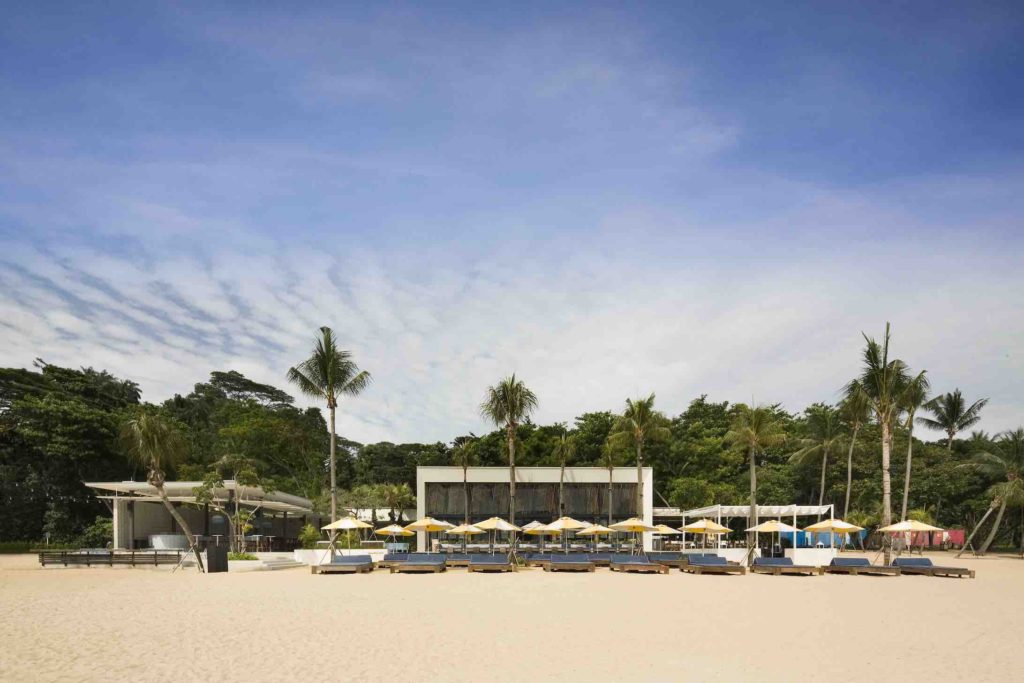 Tanjong Beach Club is one of those types of places that everyone universally loves regardless of whether you are an adult, a young child, hanging out with the family, furkids or just friends.  We like it for its laid back vibes and menu filled with comfort food (burgers, fish & chips) that is uncomplicated but done well. The beachside venue caters to the kids food-wise by offering downsized versions of dishes such as their signature Tanjong Burger (the little ones get the Tanjong Junior) plus super fun desserts like the Sundae Sunday, an ice-cream treat topped with popcorn and raspberry coulis will definitely be a hit with the kids.The close access to the beach and a private pool makes Tanjong Beach Club a great place for the whole family.
120 Tanjong Beach Walk Singapore 098942 (Tel: 9650-5323). For more information, visit their website here.
35. Melt Café
Sunday brunch at Melt Café goes beyond a sumptuous spread for the family. The little ones will enjoy The Little Fan Land, an entertaining children's playroom that includes toys and animated movies as well as a sumptuous spread of thin-crust pizzas, mini cheeseburgers, breaded chicken tenders popcorn, cotton candy, ice cream, cookies and a yoghurt bar. Balloon sculpting and face painting services are also available to keep the children suitably occupied so parents can eat in peace. Inspired by the nation's birthday, from 1 to 9 August, Melt will offer an extensive spread of local-inspired delights and a Heritage Street which showcases popular hawker favourites such as Hainanese chicken rice and oyster omelette.
Mandarin Oriental, 5 Raffles Ave Singapore 039797 (Tel: 6885-3500). For more information, please visit their website here.
36. Vedure
Many little girls love spending time pretending that they're grown up whether it be putting on their mama's clothes or sneakily trying on mummy's make up. At Vedure Face, Body & Mail MediSpa, mummies and their daughters can spend quality time together getting their nails done. The My Little Princess & Me Session ($20 for manicure, $25 for pedicure) allows the little one to choose from a wide variety of 5-free (less toxins) nail polishes and stickers. As for mum, Vedure's award-winning Sakura Sakura Nail Spa ($70 for manicure, $80 for pedicure) uses sake, dry rice oil and brown sugar to hydrate dray skin — perfect as a pampering treat.
501 Orchard Road, #04-06 Wheelock Place, Singapore 238880 (Tel: 6732-6448). For more information, visit their website here.
37. La Barca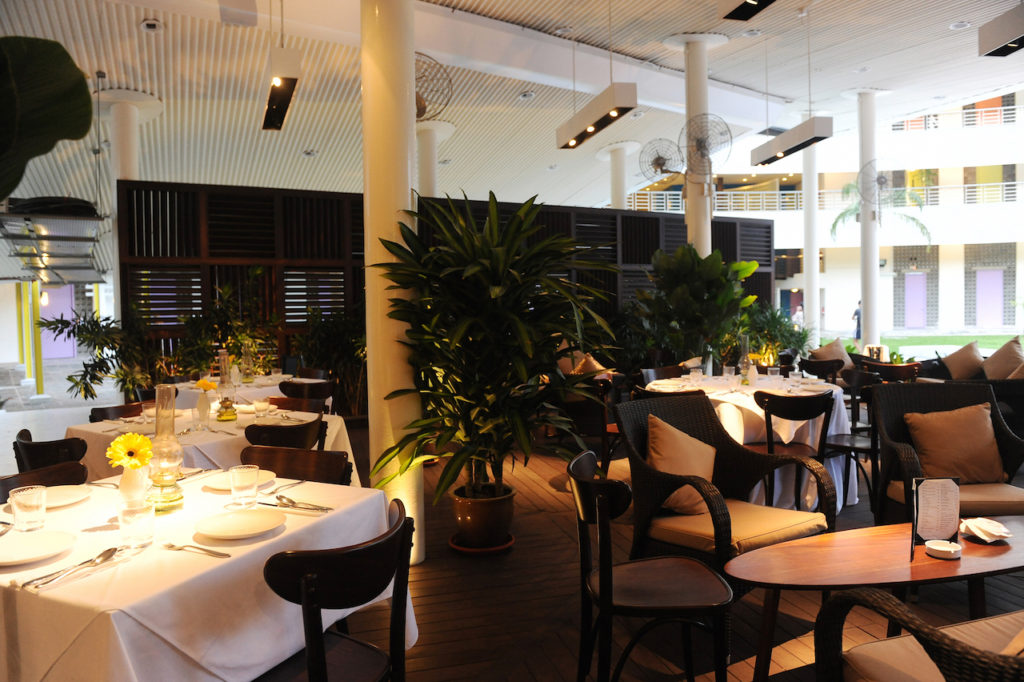 Consciously keeping up with the demands of discerning and well-travelled parent diners, the brains behind La Barca have gone out of the way to ensure that all the food served to their mini guests is non-GMO and as fresh as possible. "I insist on using the best ingredients because I want the children who eat here to grow up knowing what good food is so that they can educate their children how to eat better," explains its executive chef Michele Sorrentino. To keep the little ones occupied after their meals while parents enjoy theirs, La Barca boasts an arsenal of equipment — an inflatable water slide, bouncy castle, and indoor playroom and more.
90 Goodman Road, #01-21 Block C, Goodman Arts Centre, Singapore 439053 (Tel: 6346-5813). Visit their website for more information.
38. Sentosa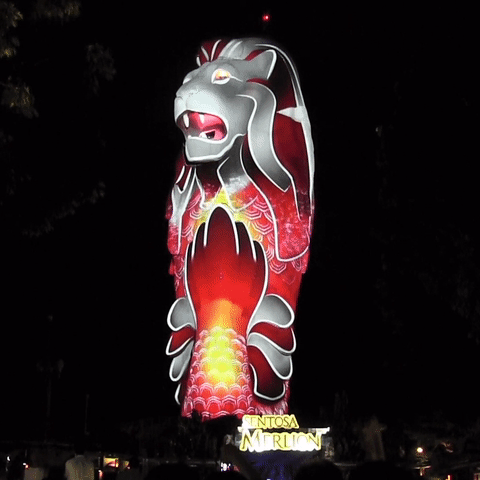 Sentosa is one of the most iconic places of our childhood for many Singaporeans. Hands up how many of you remember getting excited over the prospect of getting on the cable car? The island has changed a lot over the years with the introduction of Resorts World Singapore, the Skyline Luge and AdventureLand — so there's something for everyone regardless of age. To celebrate National Day this year, Sentosa will be having nightly Merlion Magic Lights! shows from 30 July to 28 August. On National Day itself, the Port of Lost Wonders  will be hosting 'BBQ Under the Stars', featuring a family-friendly picnic spread of barbecued meats and sweet treats.
Sentosa (tel: 6736-8672), for more information visit their website here.
39. Staycation at the Ritz-Carlton Millenia Singapore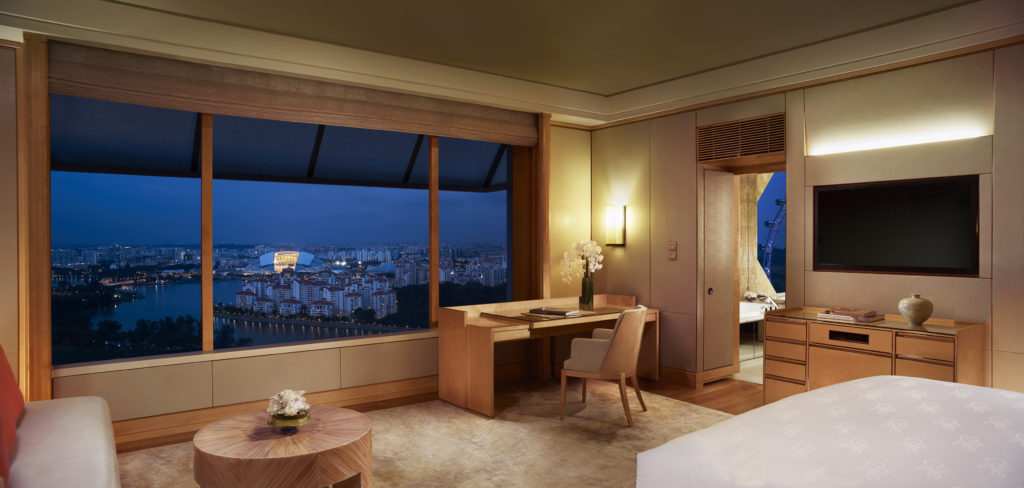 One of the most plush hotels in Singapore to have a staycation, there's little doubt that parents would enjoy an overnight stay at the hotel. But few know that the little ones are just as catered to when they arrive. The hotel offers a special Ritz Kids programme (built around the four pillars of water, land, environmental responsibility and culture) designed to engage children in an exciting way. Upon check-in, kids receive a welcome folder consisting of an activity book, stickers and crayons and when they leave, they will be presented with a personalised polaroid commemorating their stay. A special kids menu is available and they'd certainly enjoy the Ice Cream Pass (for little guests aged four to 12) that gets them a daily free scoop of ice cream. On weekends, while parents laze by the pool, the hotel even goes out of their way to organise various activities for the little ones between 10am to 12pm. From the 29 to 31  July and 8 to 10 August 2016, the hotel is having a special 'Explore Singapore' room package priced from $1,800 that includes dinner for two at Colony per stay and a three hour private guided tour, inclusive of limousine transfers to ethnic places of interests such as Kampong Glam and Little India.
7 Raffles Avenue Singapore 039799 (tel: 6337-8888), for more information visit their website here.
40. Kidzania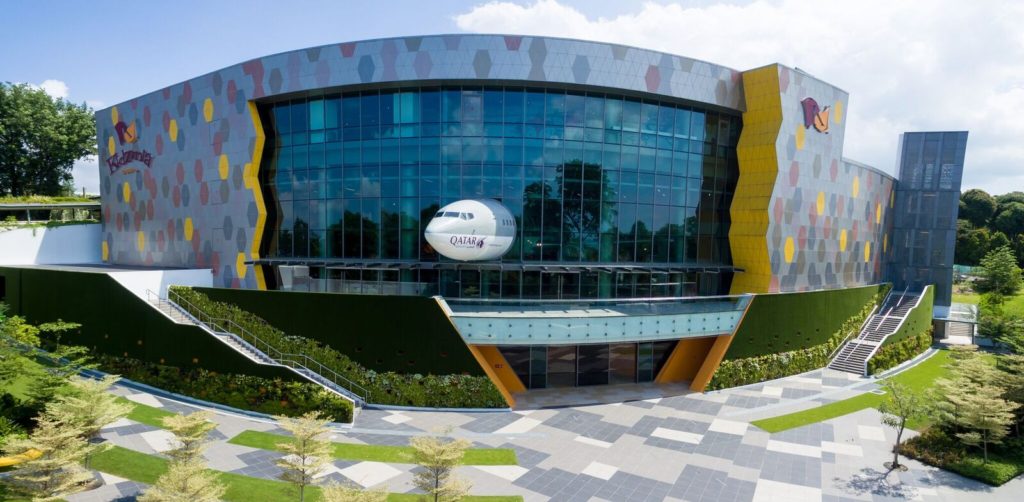 An indoor theme park that inspires fun and learning through role-play, KidZania allows children aged four to 17 to learn about different careers through different activity stations such as Acting Academy, Dental Clinic and Radio Station. It is also the first KidZania in the world to house a full-wing fuselage of a Boeing 737. In commemoration of National Day (from 5 to 10 August), KidZania will be introducing a series of childhood games such as Old Maid, Snap and Five Stones. From 1 August to the 2September, on Mondays to Fridays KidZania will be offering a discounted rate of $51 (instead of the usual $58) for walk-in kids tickets (only for Singapore citizens and local residents).
Palawan Kidz City, Sentosa, 31 Beach View #01-01/02 Singapore 098008 (Tel: 6653-6888). Visit their website for more information.
41. Gardens by the Bay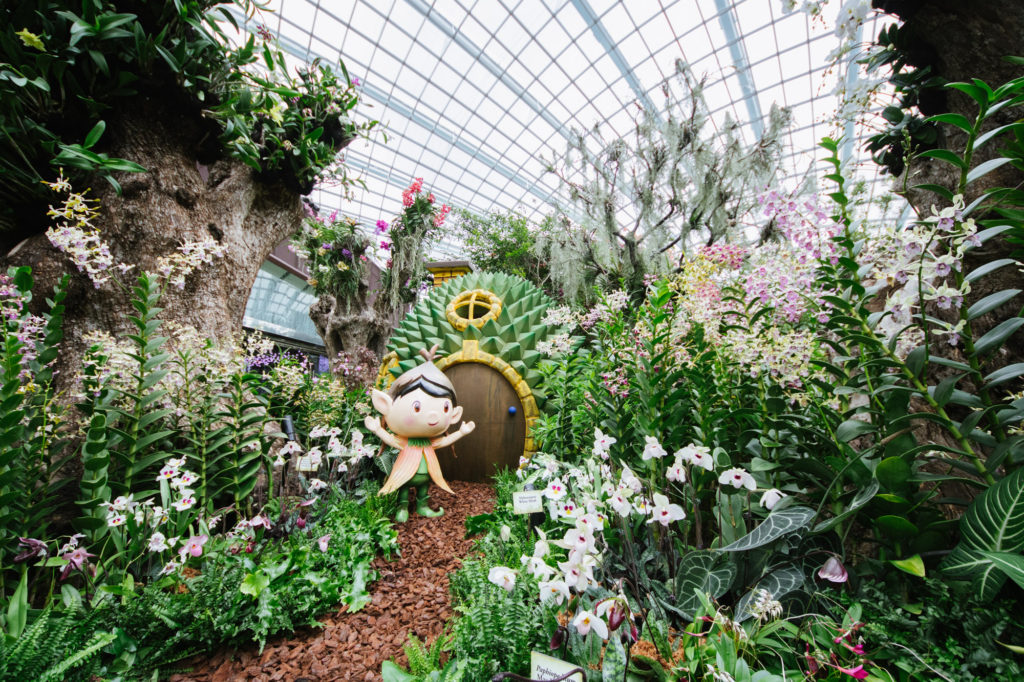 Gardens by the Bay is a fantastic place to bring the kids to introduce them to flora and fauna. While parents may enjoy the more general attractions such as the Flower Dome and Cloud Forest, those who wish to entertain the little ones would do well to visit the Children's Garden that caters to toddlers and children below the age of 12. It includes treehouses, a water play area and an adventure trail. To celebrate National Day, Gardens by the Bay will be holding the 'Get Active! Singapore Carnival' to encourage Singaporeans to try different sports. An inflatable obstacle course will also be set up for the kids so both the young and young at heart can enjoy the activity.
18 Marina Gardens Drive Singapore 018953 (Tel: 6420-6848). Visit their website for more information.
42. Coyote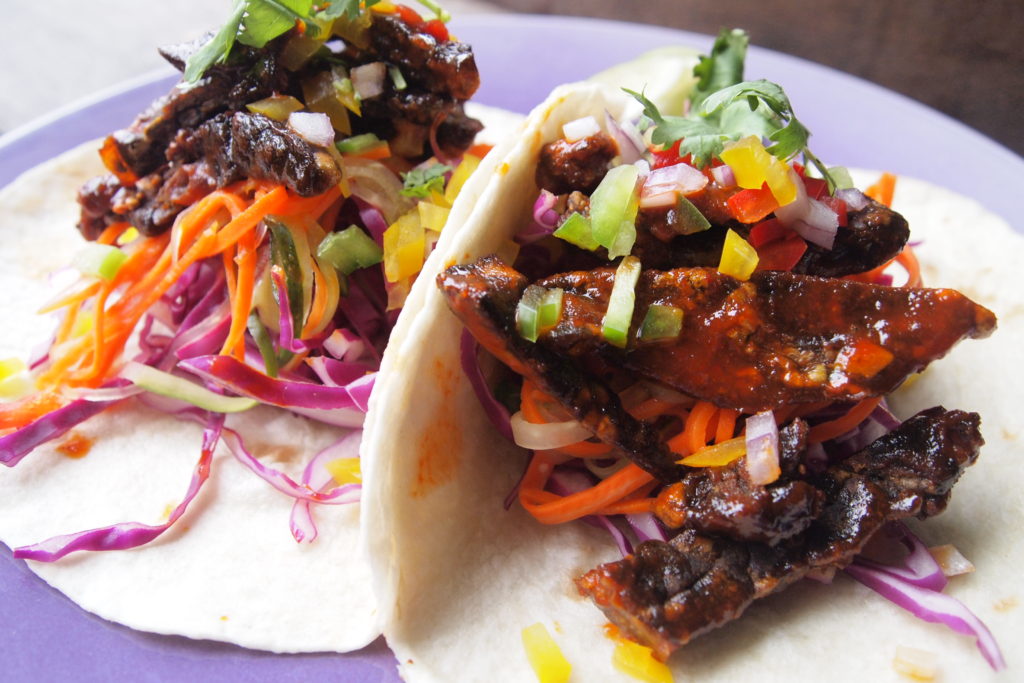 Originally Spruce @ Phoenix Park, the newly rebranded Tex Mex restaurant Coyote offers hearty Mexican cuisine in an idyllic colonial building. Helmed by Chef Jihardi Amin, who honed his skills under renowned Mexican chefs Adrian Pinto and Nacian Prince, this family-friendly restaurant offers a tasty yet healthy kids menu including Little Chicken Chopped Salad and Tony Taco, a taco filled with vegetables, cheese and a fruit salad. We hear they even have a bouncy castle and playground available on weekends during brunch to keep the little ones entertained!
320 Tanglin Road, Phoenix Park, Singapore 247980 (Tel: 6836-5528). Visit their website for more information.
43. Pies & Coffee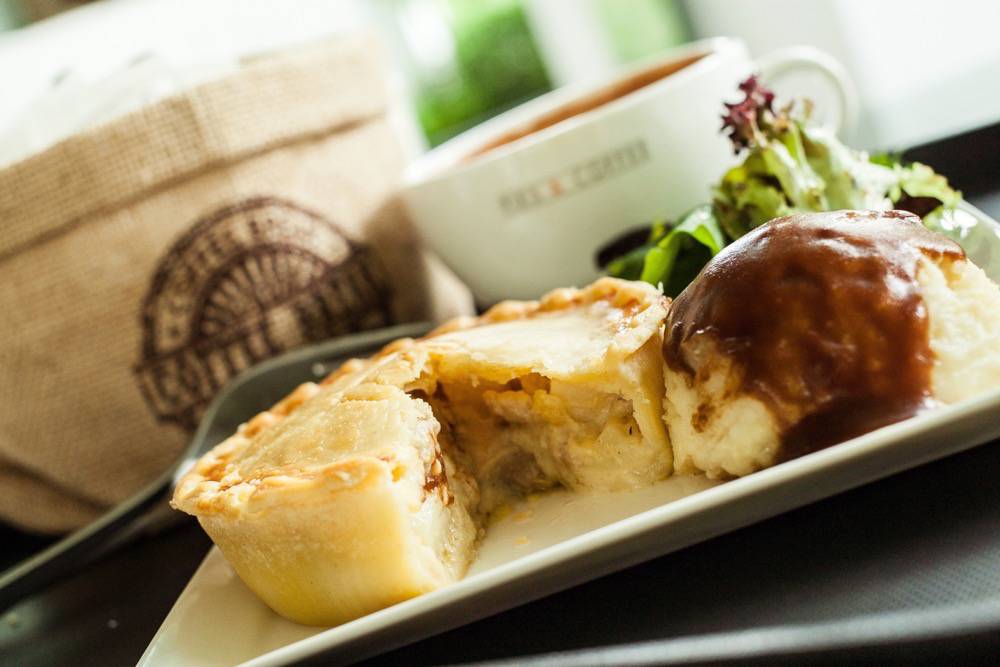 As its name suggests, Pies & Coffee is known for its gourmet pies and coffee. But what we like about the place is that you can throw a pie- or cookie-baking party for the little ones here. These baking classes don't just have the benefit of teaching them a skill while stimulating a child's five senses but also help to teach them the important value of working for their food. The workshops can be hosted at their outlets with a minimum of eight children ($30 per child). Each child gets to bring home six cookies or five mini pies.
Outlets include Robertson Walk 11 Unity Street #01-25 (Tel: 6733-9272), Rochester Mall 35 Rochester Drive #01-02 (Tel: 6570-0080) and The Grandstand 200 Turf Club Road #01-10 (Tel: 6463-5573).
44. WeBarre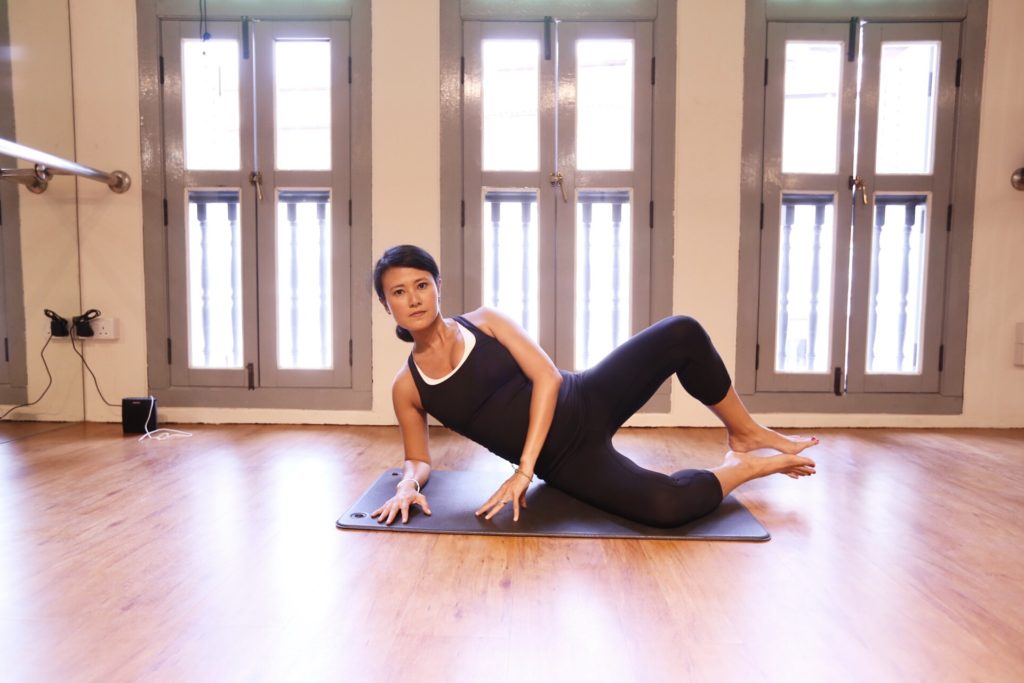 We know, we know, keeping fit when you're pregnant with a little one or when you're a busy mum isn't the easiest thing. But we found a happy medium at WeBarre that doesn't just offer pre-natal classes (you can find some of their suggested poses in this story here) but also a special class for Mum & Bubs — a 50min class that mums partake in while carrying the baby in a carrier —  that helps you work out while bonding with the baby! Talk about killing two birds with one stone!
86B Tanjong Pagar Road Singapore 088507 (Tel: 6221-5539). For more information, please visit their website here.
45. National Library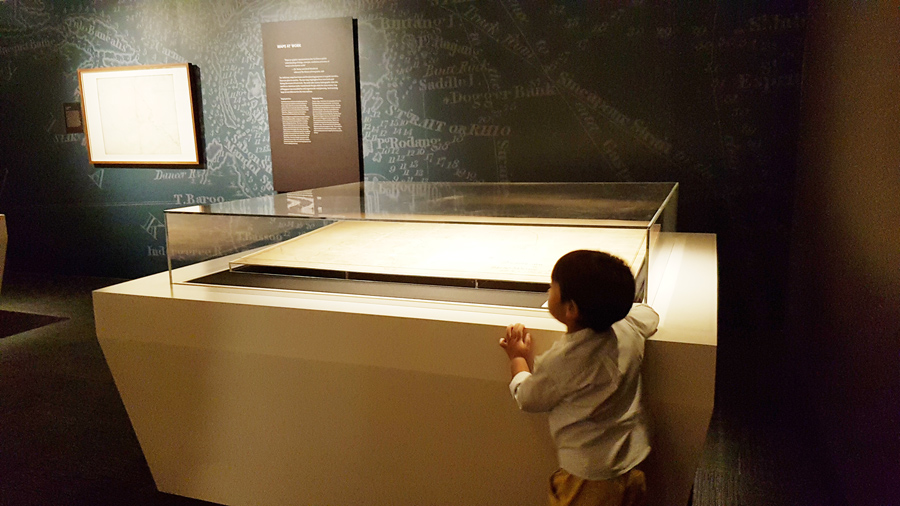 Even though we live in a digital age, we are still big fans of books here at Mummyfique and believe in the importance of introducing books to our children from a young age. And where better to do so than at the National Library? Apart from being exposed to reading material, parents can also take their kids to enjoy the National Library's latest exhibition From the Stacks: Highlights of the National Library which runs until 25 September 2016. From the Stacks is a child-friendly and interactive exhibition that provides a unique look back into Singapore's younger years and boasts over 100 highlights of the National Library's curated collection of early Singapore memorabilia. For a review of the exhibition, click here.
100 Victoria Street Singapore 188064 (Tel: 6332-3255).
46. Huber's Butchery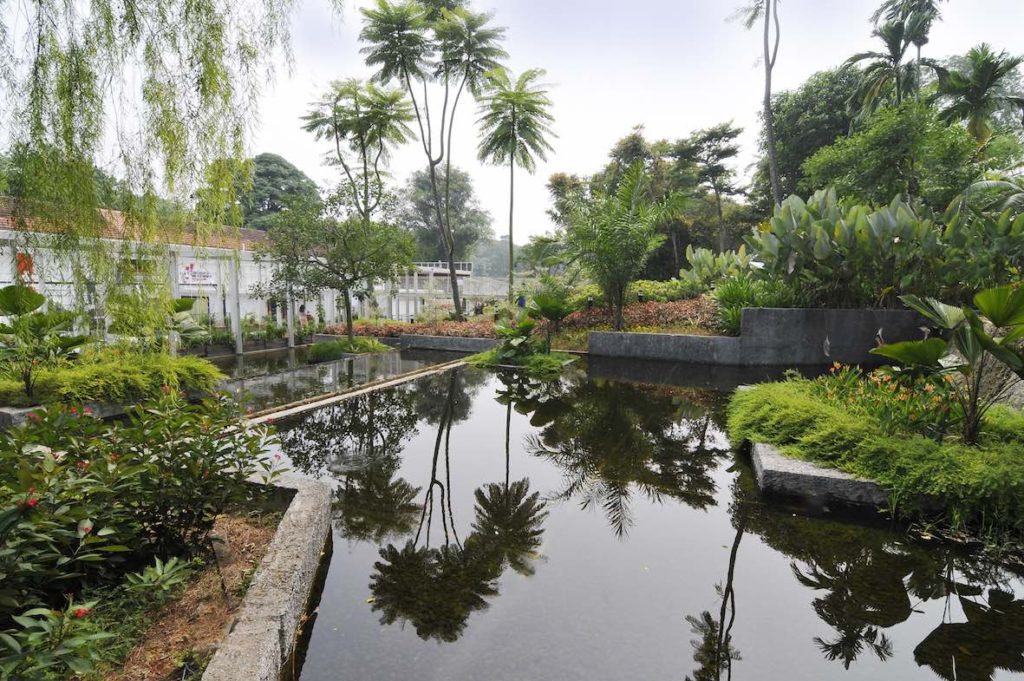 Huber's Butchery is the go to place for the Mummyfique team when we are looking to buy quality premium meats. It moved from its old spot to its current 13,000 sq. feet location in October 2015 and included some pretty cool new facilities that make it great for families including a fun, tree-shaded outdoor children's playground, edible garden of herbs and flowers and a 50-seater bistro serving some good, solid comforting grub. Plus, there's free parking — need we say more?
22 Dempsey Road Singapore 249679 (Tel: 6737-1588), for more information visit its website here.
47. ArtScience Museum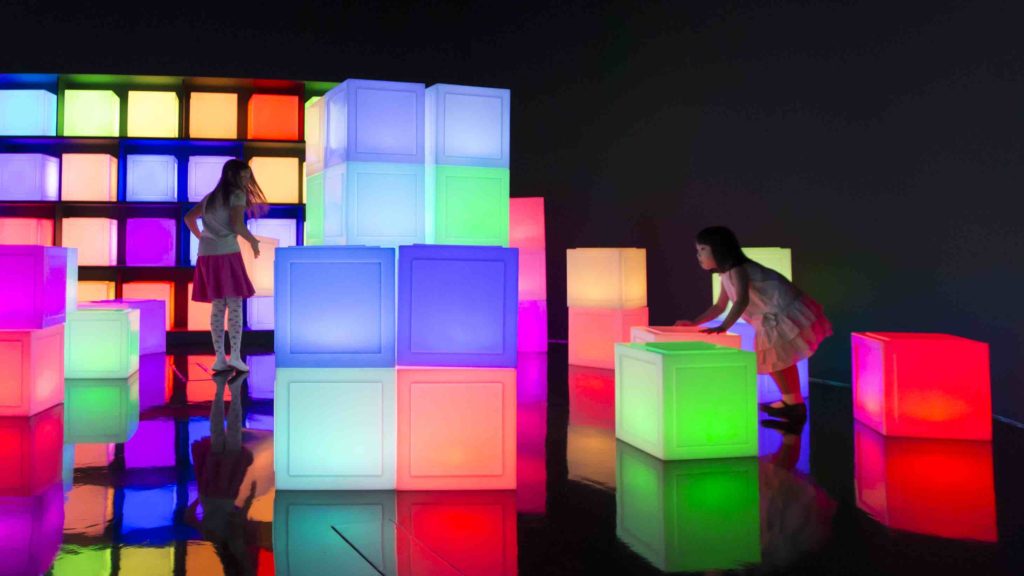 With its ubiquitous lotus flower shape, The ArtScience Museum has become an icon of Singapore's waterfront landscape. We are huge fans of the museum's permanent exhibition Future World, the country's largest interactive digital playground where children get to immerse themselves in a digital universe. Its latest installation Graffiti Nature for example, showcases an ecosystem of animals, flowers and butterflies that move freely and reflect the vision of nature and humanity co-existing harmoniously in the world. (Image credit: Marina Bay Sands).
Marina Bay Sands, 6 Bayfront Ave, Singapore 018974 (tel: 6688-8888), for more information visit its website here.
48. Staycation at The Westin Singapore
The concept of staycations has recently become very popular in Singapore with hotels trying to get into the game by offering weekend stays for families. Over at The Westin for example, the hotel has launched Westin Family, a programme built around the idea of 'the Universal Language of Play' that encourages children to explore and build relationships with others. Upon check-in kids receive a Westin Family Travel Journal, with a variety of interactive activities and a Local Activity Guide. A highlight is the provision of The Little Singapore Book. Created by two journalists Sim Ee Wan and Joyceline Sim Tulley, it introduces the children to Singapore's history and culture. To read our review of The Westin Singapore, please click here.
12 Marina View, Asia Square Tower 2, Singapore 018961 (tel: 6922-6888), for more information visit its website here.
49. Open Farm Community (OFC)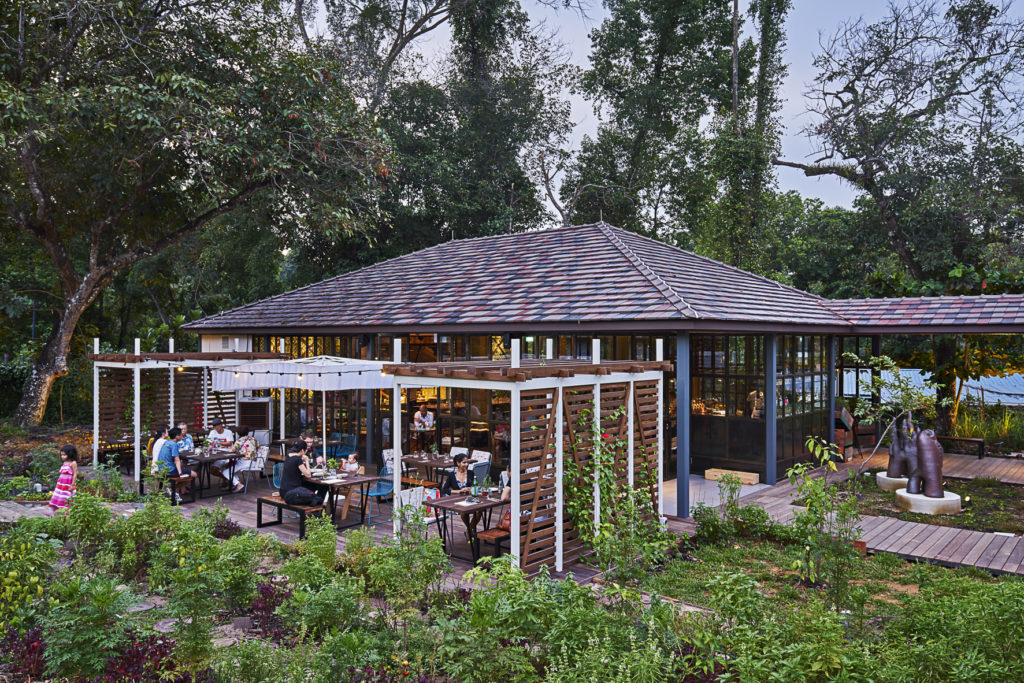 A unique dining concept in Singapore, OFC supports Singapore's urban farming community by using locally-sourced ingredients in its dishes. OFC emphasises on the importance of educating the public (children, in particular), on our relationship with food by creating an environment where kids can learn about herbs and plants in OFC's garden from the Edible Garden City's on-site urban farmers on top of monthly activities for children such as gardening classes. The food at OFC is also delightful where adults can enjoy freshly-made pastas and little ones dishes the likes of baby Caesar salad with poached chicken breast and rustic fish pie.
130E Minden Road, Singapore 248819 (Tel: 6471-0306). Visit their website for more information.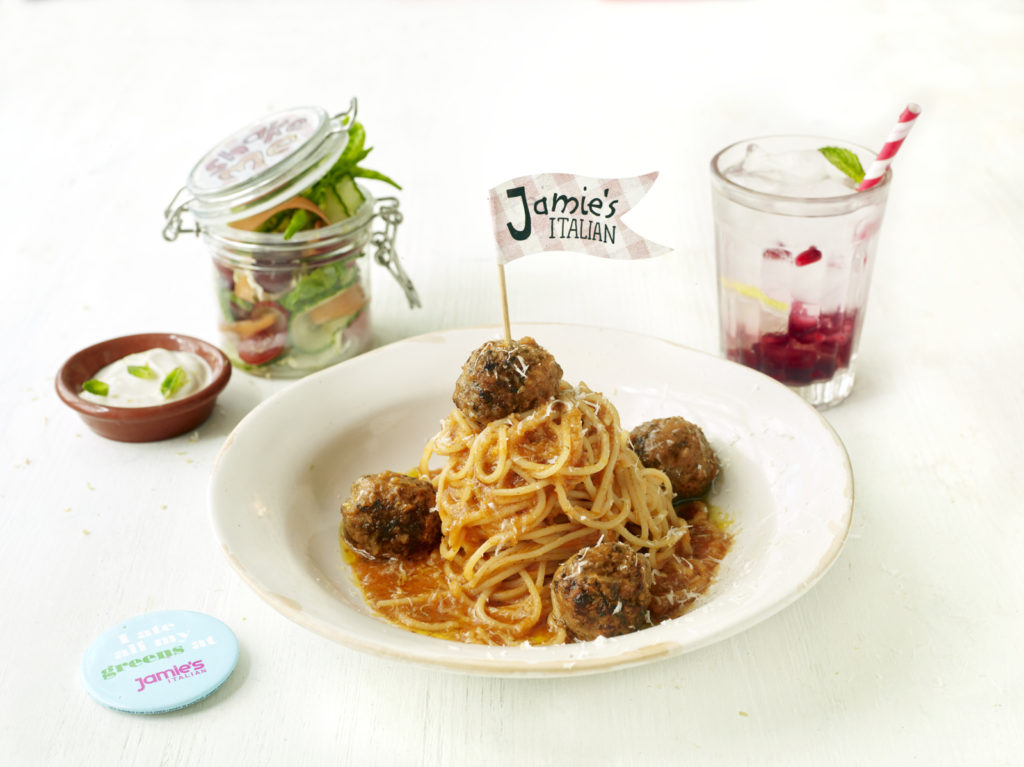 Jamie Oliver's eponymous restaurant in Singapore, Jamie's Italian has made our list thanks to its kids menu that has been designed to coax kids into eating healthier by using bright colours and flavours that pack a punch. Presented in a fun lunch box, dishes for the children include Fish in A Bag and Secret Seven Cheesy Pasta Bake with each dish coming with a Shake-Me-Salad that encourages kids to have fun and eat their vegetables too.o keep little minds occupied, colouring sheets, crayons and stickers are also available. At Jamie's Italian VivoCity, parents can also organise pizza-making parties (minimum of eight kids, $45++ per kid) for their kids where they get to personalise their own pizzas and take a tour through a herb garden. In celebration of National Day, from 1 to 14 August 2016, diners can enjoy Jamie's rendition of our famous Chilli Crab that is served with a delicious warm chilli focaccia bread. .
VivoCity: 1 Harbourfront Walk, Singapore 098585 (Tel: 6733-5500), Forum: 583 Orchard Road, Singapore 238884 (Tel: 6655-7676). For more information, visit their website here.
51. Playeum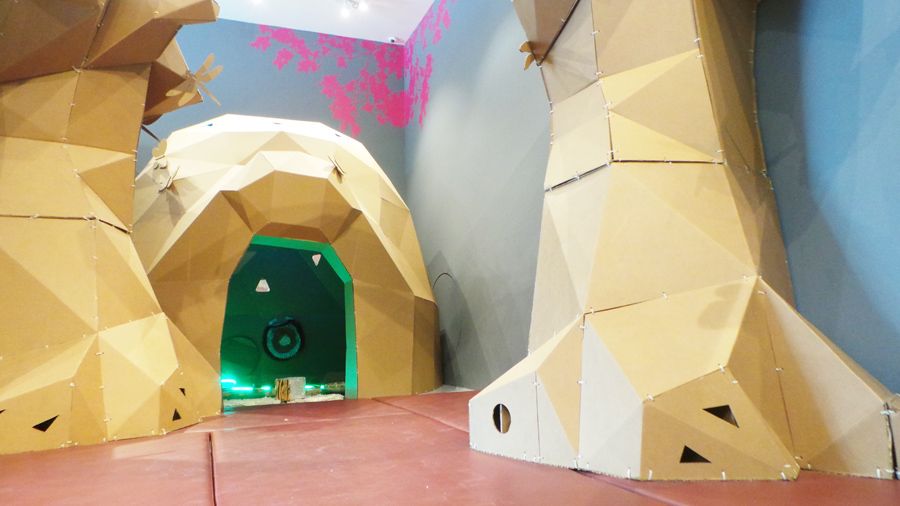 Playeum is Singapore's first dedicated creative space for children aged one to 12 and consists of a series of interactive spaces that will engage and stimulate the senses of the little ones. It's latest exhibition: Hideaways — Creating with Nature (runs till 30 October 2016) brings world's ecosystem to the fore by inviting children to explore, observe and engage with nature and natural materials through interactive exhibits by various artists. The installation 'Creature Cave' (pictured above) caters to infants and toddlers, featuring multi-sensory animal sound pads, textures and lights, encouraging the minis to use all their five senses. Check out our review of Playeum here, or visit their website for more information.
$20 per child, Blk 47 Malan Road, #01-23 Gillman Barracks, Singapore 109444 (Tel: 6262-0750).