I love it when a restaurant manages to surprise me and I was certainly pleasantly surprised on a recent visit to the rather new Dallas Restaurant & Bar located at the Sky Garden of Suntec City Mall.
The Suntec City outlet is the second Dallas in Singapore — the first being its sister venue at Boat Quay — and was opened in celebration of the brand's 10th anniversary. Now, I have to admit, restaurants in shopping centres rarely excite me but Dallas exceeded all my expectations.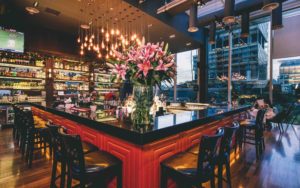 For one, the space is really nice. Located in a glass house with really high ceilings and plenty of natural light, you almost forget that you're right smack in the middle of an incredibly busy mall. It is the sort of place that one could quite happily come for a power lunch, happy hour drink and come night fall, a sexy dinner date location. In short, versatile.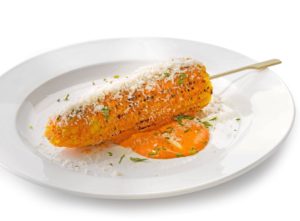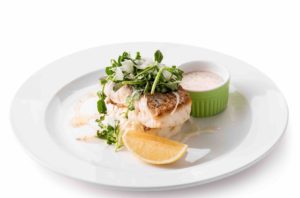 Food-wise, there is very little to complain about. Sure, there's nothing fancy about the menu but it's what I call good, hearty food done well. The snapper fish tacos (featured image) for example are a standout. The mini flour tortillas are served with crispy, plump pieces of snapper on a bed of Spanish onions and cabbage together with a homemade pineapple chutney and Chipotle mayonnaise and are absolutely moreish. Some other highlights include a really tasty grilled corn, a wonderfully fresh bbq barramundi and the The Dallas Meat Platter (pictured below) which comes in two platter sizes (for two or four) and showcases four different meats including grilled Australian lamb cutlets, pork ribs, rotisserie chicken and prime rib steaks.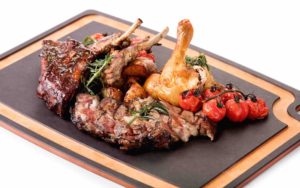 But what I really liked about the place is that come weekends, it turns into a family-friendly food haven. Not one to shy away from kids, the restaurant offers children aged 12 and under a free kids meal (think spaghetti bolognese, mini beef burger with fries or fish and chips, served with vanilla ice cream and a drink) with every (adult-portioned) main course ordered on Saturday and Sunday from 12pm to 8pm. This allows parents to enjoy a nice meal without worrying that the kids won't be catered to. Our top tip: if you go on a weekend, you can enjoy free-flow of 100-day grain fed Australian beef at just S$35 a person — such a good deal.
I often hear of couples lamenting that life after the birth of the child is so different to what they enjoyed previously so here at Mummyfique, we've always gone out of our way to find places where parents can enjoy that little bit of what they did previously but this time with the bub in tow. Which is why I was so excited to discover that Dallas fit the bill. A nice restaurant that goes out of its way to welcome the children as well? Now that's a real find for modern family.