School holiday season is here and although it might just be a week-long, there's nothing like checking out these top family events and activities to keep the kids occupied this March holidays! From annual events like March On at the Esplanade to exclusive ones like the Van Gogh Immersive Experience at Resorts World, we've got the lowdown on things to do, places to go, and activities to embark on with the whole family. Narrow down your faves, gather the troops, and off you go on an adventure this March holidays!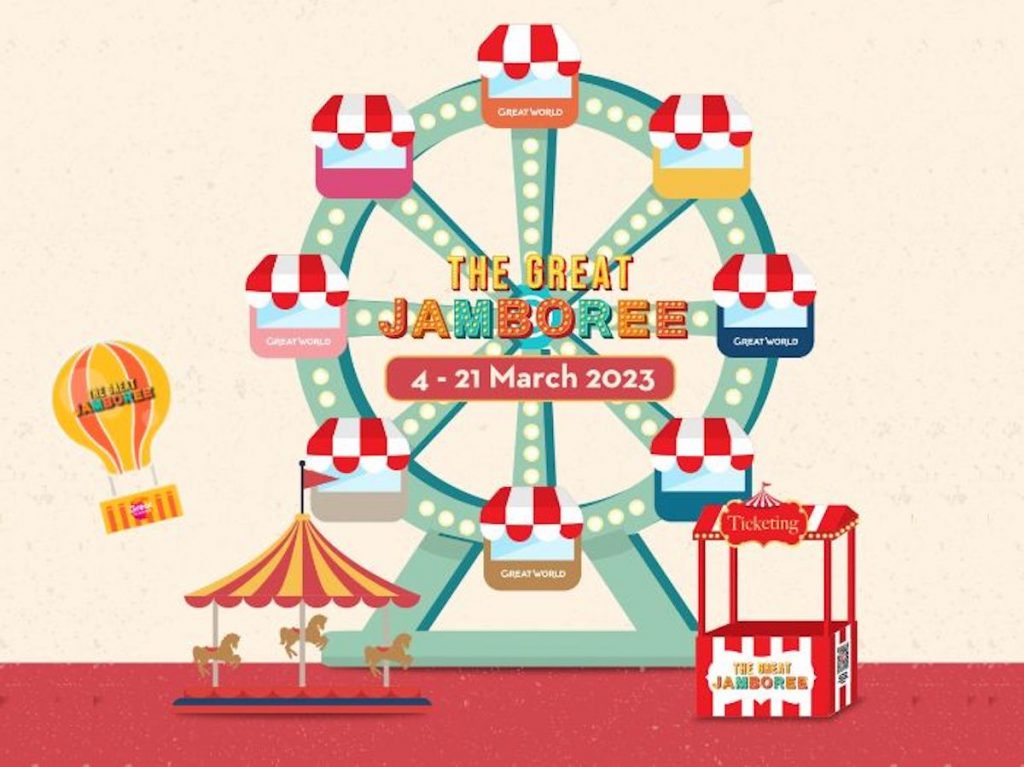 Get ready to jump into a whole host of activities this March hols at Great World! The Great Jamboree begins with a School Holidays Carnival happening from 4 to 21 March 2023 at the Level 1 Atrium. Go on rides with the kids on the Grand Carousel, Teacup, and Spaceship. You can also stand to win prizes with games like the Ring Toss, Feed the Clown, and Pyramid Cups! Simply buy game play card from S$6 at the ticketing booth or just use 100 Great Rewards points to redeem for one game play card.*
In conjunction with the varied activities, the mall also promotes sustainability through it's mall-wide BYO (bring your own) Reusable campaign from 4 to 31 March 2023. Simply spend S$20 at any retail stores and receive 500 Great Rewards points. Want more? Come 25 and 26 March, the mall will see a whole host of furry felines with the launch of the Singapore Cat Festival held at Great World, Level 1 Atrium and Office Lobby!
*There will be two rides from 4 to 12 March. Three rides and three game booths will be added to the carnival from 13 to 21 March.
**Exclusively for Mummyfique readers – FREE one game play card and 200 Great Rewards Points (can be exchanged for two game cards) when you sign up as a Great Rewards member with the promo code: MFGWM2023 (limited to first 50 new sign ups) from 4 to 21 March.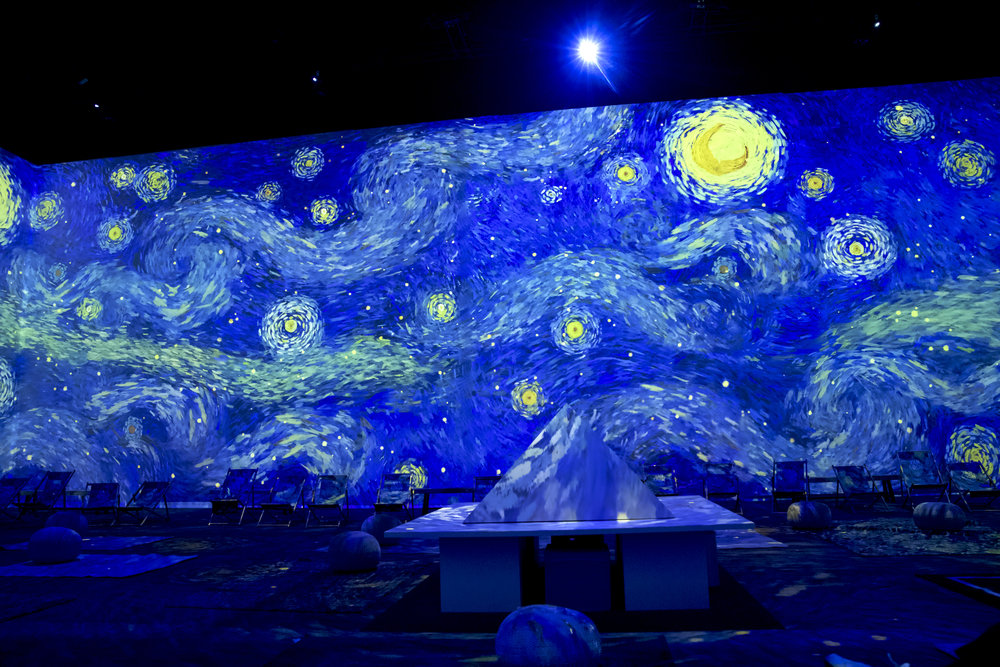 The award-winning Van Gogh: The Immersive Experience will bring its 360-degree digital immersive art experience to the shores of Singapore! It is debuting for the first time in Southeast Asia this March 2023, at Resorts World Sentosa (RWS), B1 Forum. This must-see experience is features expansive galleries offering total immersion into the world of Vincent Van Gogh, who is one of the most well-loved Dutch influential artists of all time. Expect a showcase of more than 300 of Van Gogh's sketches, drawings, and paintings, alongside floor-to-ceiling, wall-to-wall large-scale digital projections. Not only is this a refreshing way to experience art but also appreciate the life of Van Gogh and his most famous works.
Open to the public from 1 March onwards. Tickets are available here from SG$15 for children and SG$24 for adults.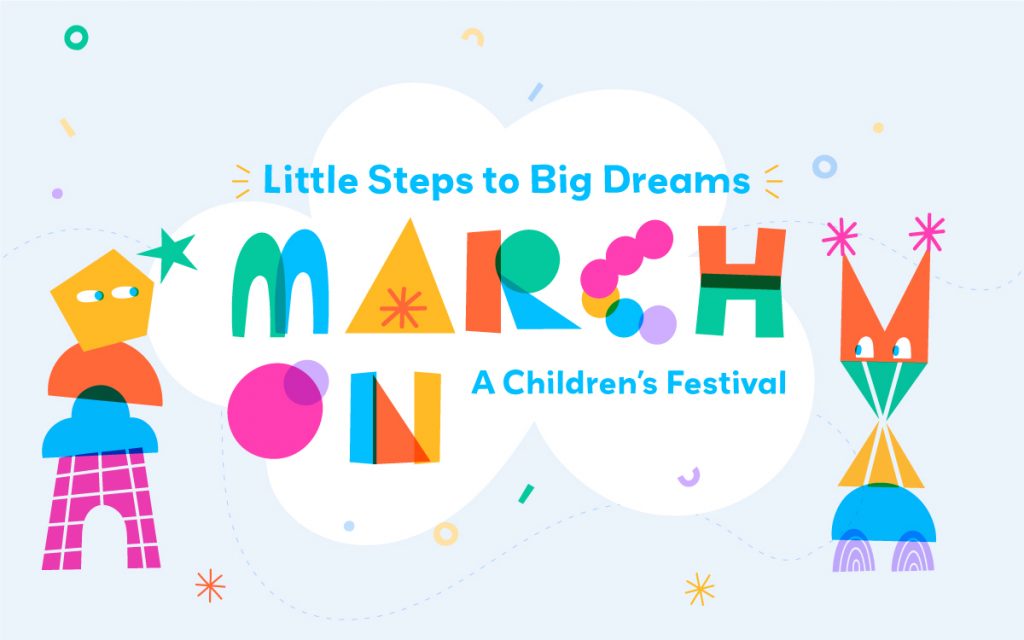 Taking place from 9 to 19 March, this year's March On 2023 festival features three commissioned works that present the theme of identity and how children navigate their environment. The Beginning of Everything follows the story of six-year-old Shan and her explorations of a new world—school. In addition, Changeling by Void Deck Games showcases a LARP (Live Action Role Playing) experience for those eight and up. The event also presents We Dance, We Play, We Touch, an interactive dance experience for young families. Get your tickets here.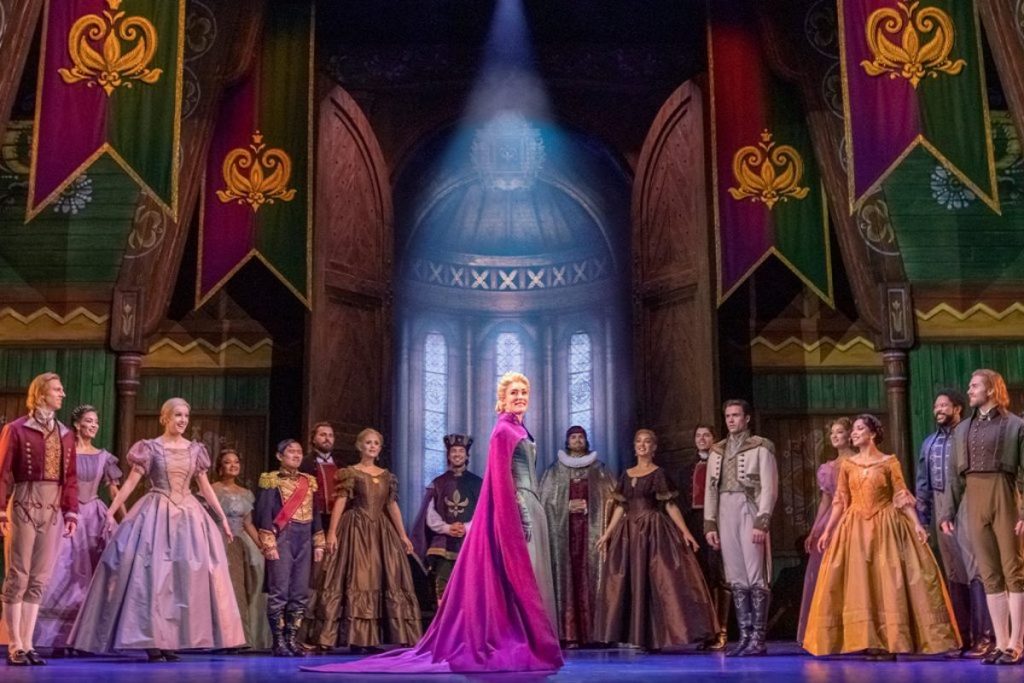 Disney's new hit musical Frozen is here as the only stop in South East Asia. Adapted from the Oscar-winning film, this beloved story is brought to life on stage in an unforgettable theatrical experience. An inspiring tale of sisterhood and true love, it features the songs you know and love from the original film. With gorgeous sets and costumes as well as sensational special effects, Frozen is everything a Broadway musical should be. It is moving, spectacular and a must-watch! Get your tickets here.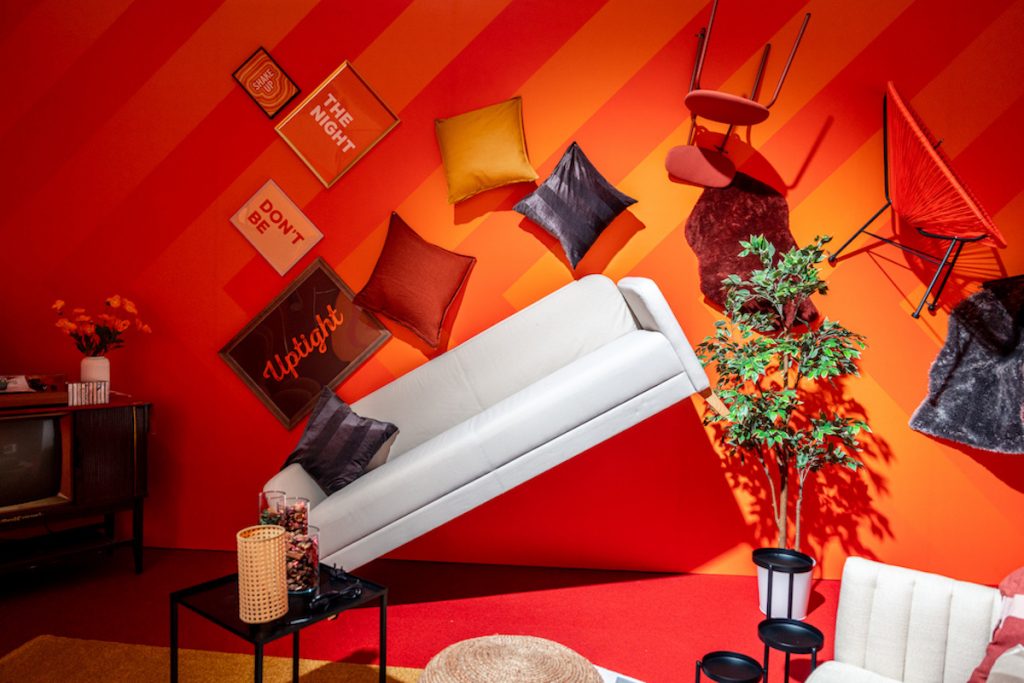 For the first time in 29Rooms' history, the award-winning event debuts a dedicated venue revolving around culture, collaboration and community at 29Rooms Asia happening from February to April 2023. Each space is a world of its own from workshops to sleepzones to Instagram dens and a fully licensed cafe and even a bar! For instance, the Themed X-Jungle is a 800 square metre standalone addition to the 29Rooms' funhouse. Additionally, the Tiger X-Room features exciting and experimental programming that facilitates exploration, expression and experience. Get your tickets here!
29Rooms is open for all ages and is a great family event! However, children under the age of 13 will need to be accompanied by an adult at all times.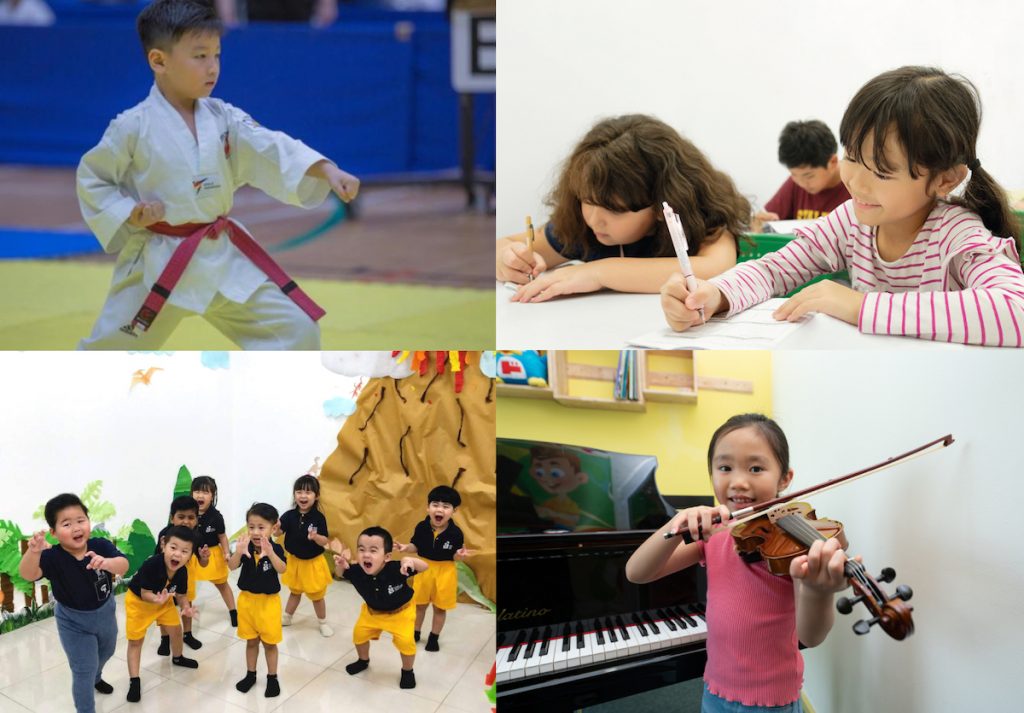 Get on the ride to a journey of fun learning in the EP Kids Holiday Boot Camp! This year, they are bringing experiential "job opportunities" to all the young participants. Imagine being an artist, mathematician, sports teacher, chef, optometrist and more! Your child will get to experience three exciting activities in a session and develop valuable life skills. Each participant will also get to bring home a goodie bag worth S$150 each. To participate, simply spend S$50 between 4 and 13 March to secure a slot at S$10 per session. For more information, visit the Customer Service Counter (level 2).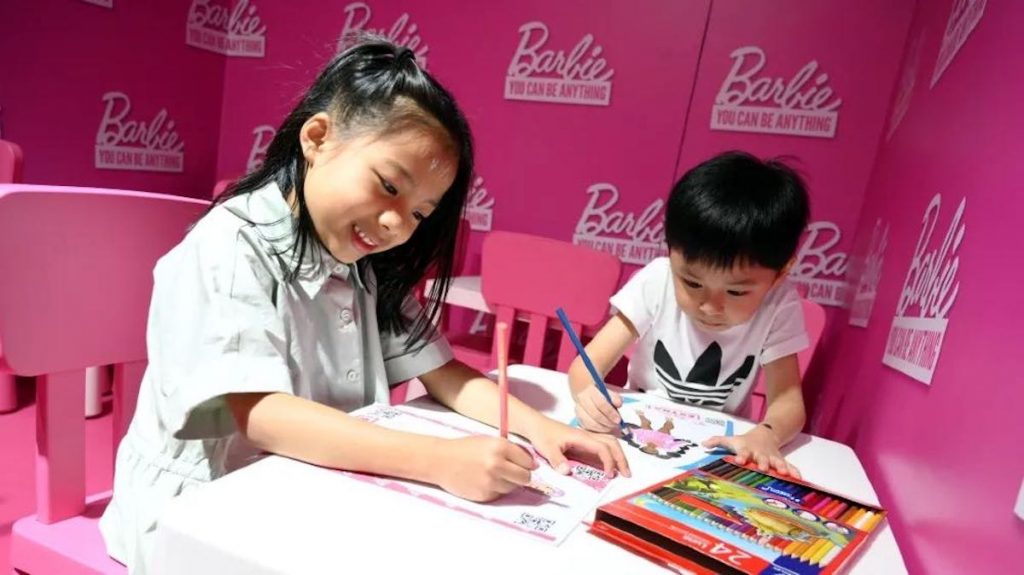 Mattel Playhouse provides a fun, diverse and immersive atmosphere for young kids across 12 activities and splendid photo opportunities. Kids will be able to experience different roles through a variety of themed activities all in one place. For example, they can become a young champion racer with Hot Wheels and having fun driving on the iconic orange track. Furthermore, kids can unlock your their limitless creative potential with Barbie or become a pop star, gymnast, painter and more! How about having a great time with Thomas the Tank Engine and his friends in The Island of Sodor and even take a train ride or check out Thomas the Tank Engine themed arcade machines? Get your tickets here.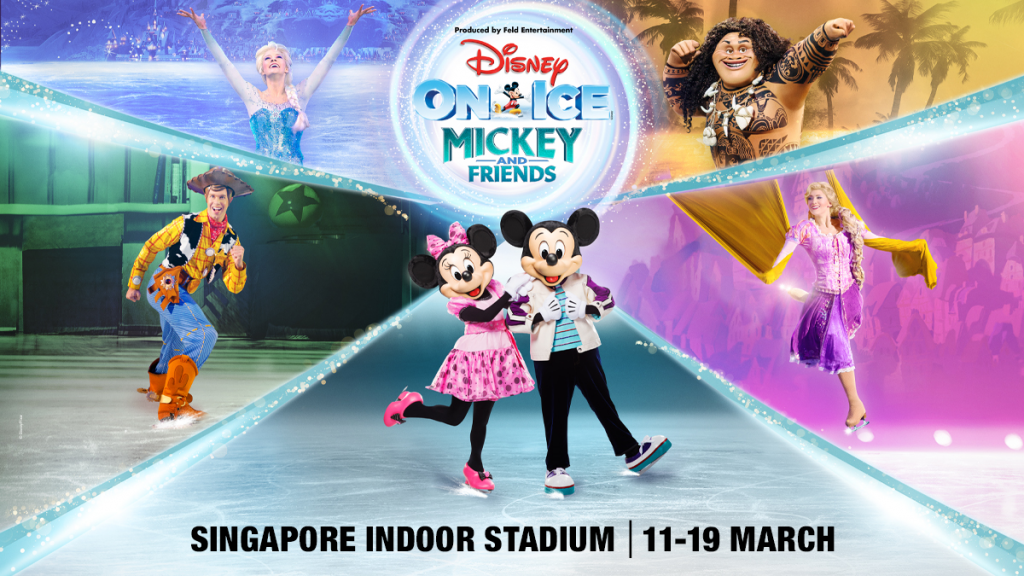 Join Mickey and his Disney friends as your favourite stories come to life at Disney On Ice! Sail with Moana on her high-seas adventure to save her island. Travel to Arendelle with Anna and Elsa and learn how love is the most powerful magic of all. Just keep swimming with Dory and Hank as they set out to find her parents. See Cinderella, Rapunzel and the Disney Princesses make their dreams possible through bravery, kindness and perseverance. Celebrate true friendship with the Toy Story gang and get all the feels with Joy, Sadness and the rest of the Emotions from Inside Out. Share the excitement and make new memories at Disney On Ice presents Mickey and Friends right here in Singapore! Get your tickets here.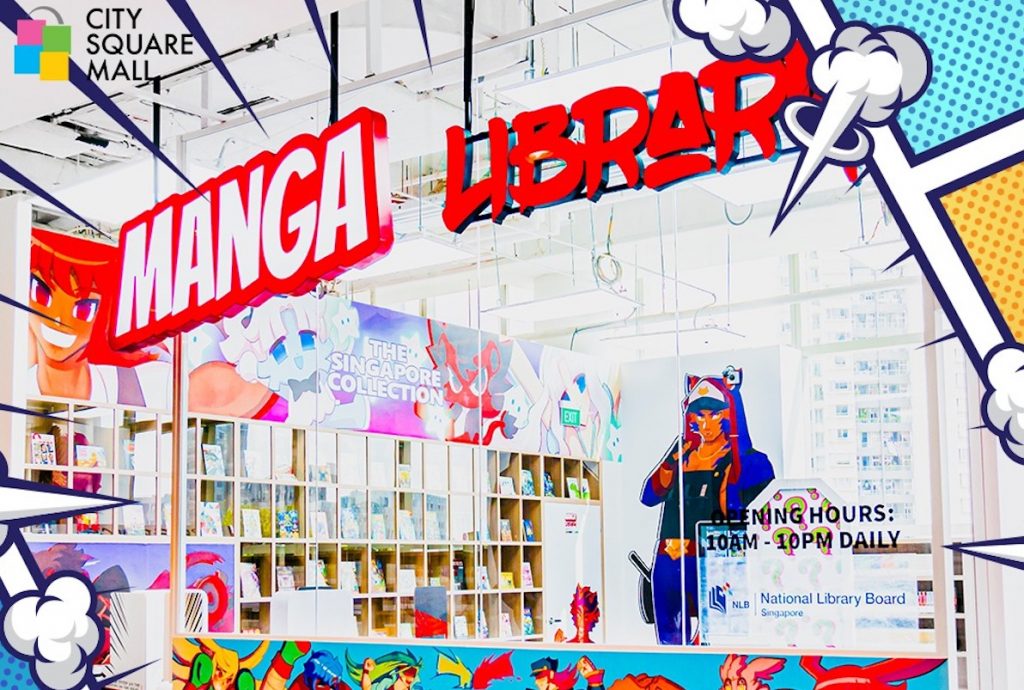 Are you a Manga lover? Head down to City Square Mall Level Four for an exciting new pop-up Grab-n-Go Manga Library concept from National Library Board, Singapore with more than 5,000 copies to borrow from! Best part? This is the first Grab-n-Go library launched in a shopping mall and it's a perfect event for the whole family! Don't miss out on interacting with Mr Kiasu, the robot librarian, which will offer book recommendations. Not only that, it will also guide you along in using the Grab-n-Go system as well.
A Minion's Perspective is based on the widely popular Despicable Me and Minions movie franchise created by Beast Kingdom under license from Universal Pictures and Illumination. Head over to Resorts World Sentosa this holiday to explore a 1,400 sqm exhibition and its eight thematic rooms, including Gru's Lab, The Girls' Room and Minions Zone. Fun for all ages, this international touring exhibition takes you into the world of the Despicable Me and Minions franchise. In addition, you can discover over 500 exclusive Despicable Me and Minions merchandise for sale at the retail store!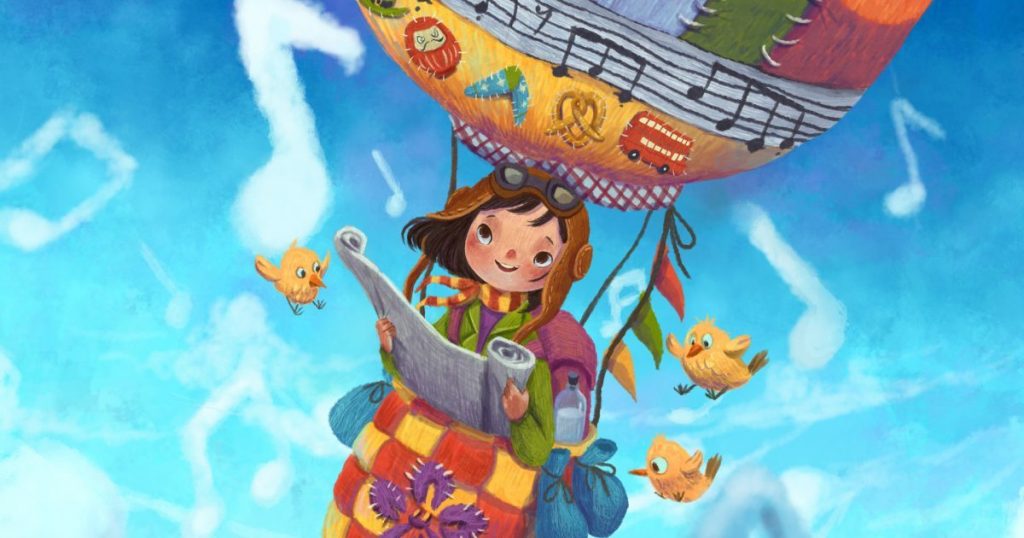 Join conductor and presenter Jessica Gethin on a Journey Around the World with the Singapore Symphony Orchestra, and explore the soundscapes of music from across the globe! This exciting show that's especially for kids, celebrates the beauty of cultural diversity, uniting people through the language of music. Ticket prices are at S$32 and S$25. Book here.