As the programme leader of the Diploma in Fashion at LASALLE College of the Arts, fashion designer, DJ, artist and musician, Ginette Chittick is a woman who wears many hats! But that doesn't stop the mother of one (to the absolutely adorable baby Luella) from taking the time to care for her skin. In this story she shares with us her beauty secrets and favourites.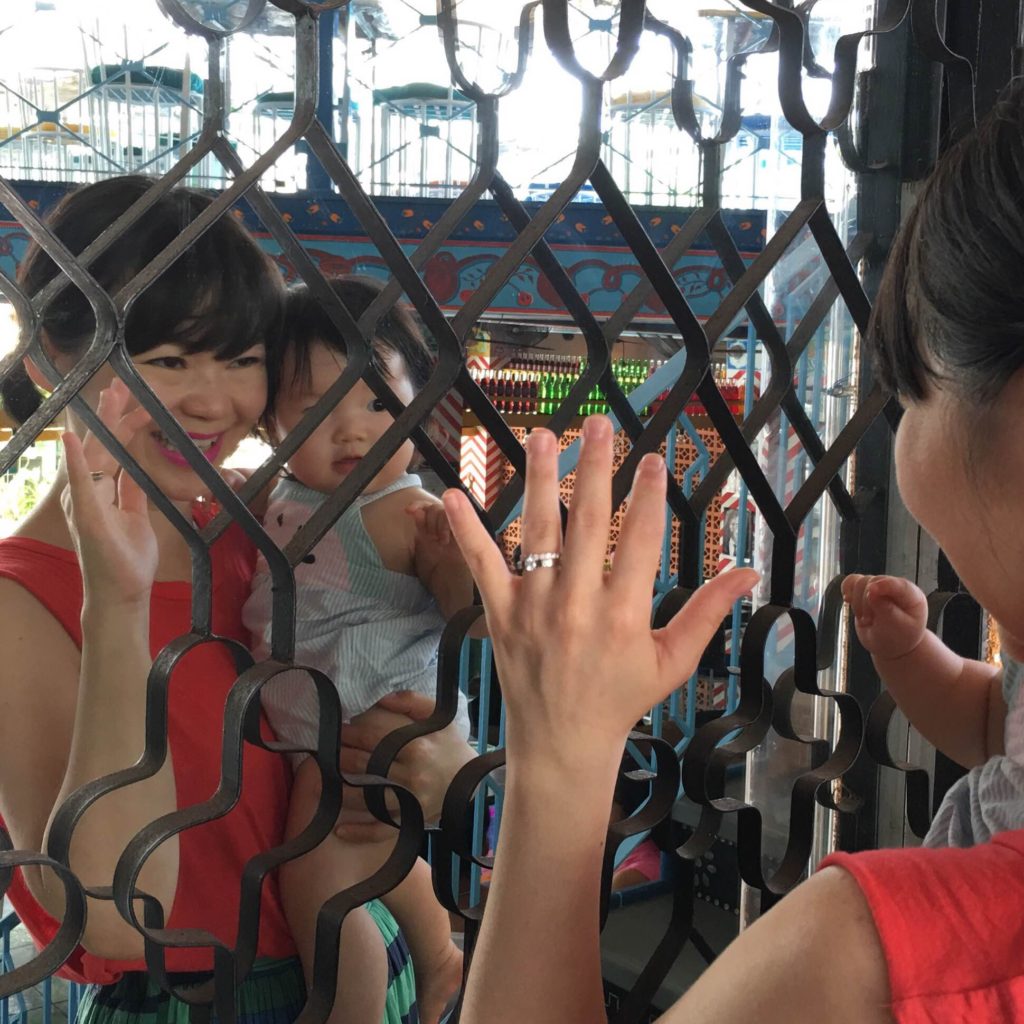 Please share with us some of your skincare concerns after you became a mum.
To be honest, I've never really held any skincare regime for long. It's just not something I do. As I approach my 40s and now as the mum to a super active toddler, I go many nights without moisturising much less putting on masks!
As a busy working mum, what do you look out for when it comes to your skincare regime? 
I really like a regime that easily encompasses my many needs without having to go through many steps.
With a toddler and a job how much time do you have left for a beauty routine? Can you share your current skincare regime and why it works? 
Not much. Well not much that I would want to set aside anyway! I would rather spend the time doing either one of my creative projects such as weaving, working on my fashion label or managerial paperwork for the Diploma in Fashion programme I head at LASALLE College of the Arts.
My current routine goes something like this: I clean my face thoroughly of makeup at the end of the day then wash it properly but I don't moisturise my face every night. I just can't be bothered sometimes!
I got sent in a lovely package Skin Inc's Pure Revival Peel (I've long been a huge fan of this product), Pure Serum Mist, a bottle of My Daily Dose customised to my needs and the Pure Deepsea Hydrating Mask. All four of these are in my current regime now. Pure Revival Peel is great for sloughing away my dead cells and it's so satisfying because you can actually feel the bits as you massage the peel over your face. So clean afterwards! My Daily Dose is fabulous as well because it's just a gel and it's super light as is the Pure Deepsea Hydrating Mask! It really feels like these were made for our tropical climate.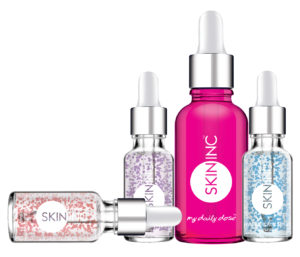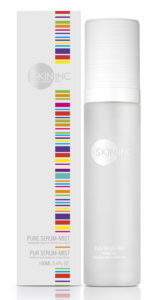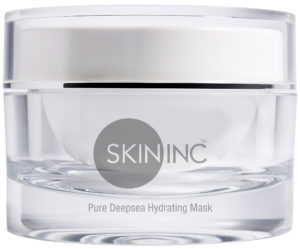 From left: My Daily Dose, Pure Revival Peel, Pure Serum Mist, Pure Deepsea Hydrating Mask.
Can you describe your five-minute face (makeup routine) please? 
I massage an oil cleanser all over my face to remove my makeup and then I wash it off with warm water. I then use a cleanser to clean my face thoroughly. Three days a week I use the Pure Revival Peel before I spritz on some Pure Serum Mist and proceed to massage a few drops of My Daily Dose on my face. Twice a week I use the Pure Deepsea Hydrating Mask. This regime really takes no time at all, especially when the first two bits are part of my shower routine.
Do you have any time-saving beauty tips to share with other mums?
Use an oil cleanser to remove your makeup before washing your face. Massage it into your face and a good one will remove even the trickiest of eye makeup. This saves cotton balls, is gentler on your skin and can be done in the shower.
Can you describe motherhood in one sentence? 
It's one of the best experiences I've ever lived — love, fear, happiness, sadness, trepidation, adoration all the time and sometimes all in one day!