In this column, the Mummyfique founders highlight some of their favourite product finds that they've come across — some stylishly desirable, some useful, and some that they just think are must-haves because they're fun!
Dolores Au: Typo Invincible Iron Man Calendar
(pictured above)
As a working mother, my days are usually packed to the brim with meetings and appointments, and that's not counting the time that I set aside to spend time with my little ones at home. Every minute counts, and being organised is how I manage to get everything done. One of the ways that I do this is by doing it the old school way — writing all the important dates, meetings, appointments, etc on a calendar. Yes, the ones that are of the paper variety.
I've been on the lookout for a new calendar to replace my current one for the upcoming new year. Let me share first that I am a huge comic book fan and have collected comics from a young age. So you can imagine my delight when I spotted the Invincible Iron Man calendar at Typo.
Every month fits neatly into one page and the square allocated for each day is sizeable enough to write in all the important events and appointments I have. And the best part is that I get to reminisce about my favourite comic book heroes whenever I flip to a new month — a different hero is featured every month. Now all I need to do is figure out where exactly in my office I'm going to hang it up at.
Gidania Wong: LEGO® DUPLO® Around The World Set
My little growing toddler Zyah is starting to explore his surroundings more intently and as such, his hands are always busy touching and fixing things. Ok, most of the time he throws stuff around, but I digress. He has also started to enjoy reading and storytelling a whole lot more now, regularly imitating my actions and descriptions when I read to him.
 The LEGO® DUPLO® Around The World Set, proved to be an excellent storytelling launchpad. From fixing the pieces in different scenarios together, to storytelling and role playing with Zyah about our 'travel journeys' to the warm and exciting safari in Africa or the icy cold Antartica to meet our penguin friends, my little one shared several giggles with me and was completely entranced by the world that Duplo created.
I've always enjoyed toys that help build imagination and creativity as it is a great to bond with your child, while also introducing colours and characters to their little minds. This set takes it to a whole new level with the many animals from around the world that are featured and Zyah takes delight in identifying the ones he is familiar with, thanks to outings to the Singapore Zoo and River Safari.
The LEGO® DUPLO® bricks are large and brightly coloured, nearly twice the size of regular LEGO® bricks, making it easy for his small hands to handle. Though Zyah is just 17 months now, he has no problems connecting the bricks together and is thoroughly enjoying himself. This may be his first set, but it definitely will not be his last.
 Available at LEGO Certified Stores (LCS), LEGO Mono Brand Stores, and selected departmental and toy stores.
Melissa Lwee-Ramsey: pureWash Pro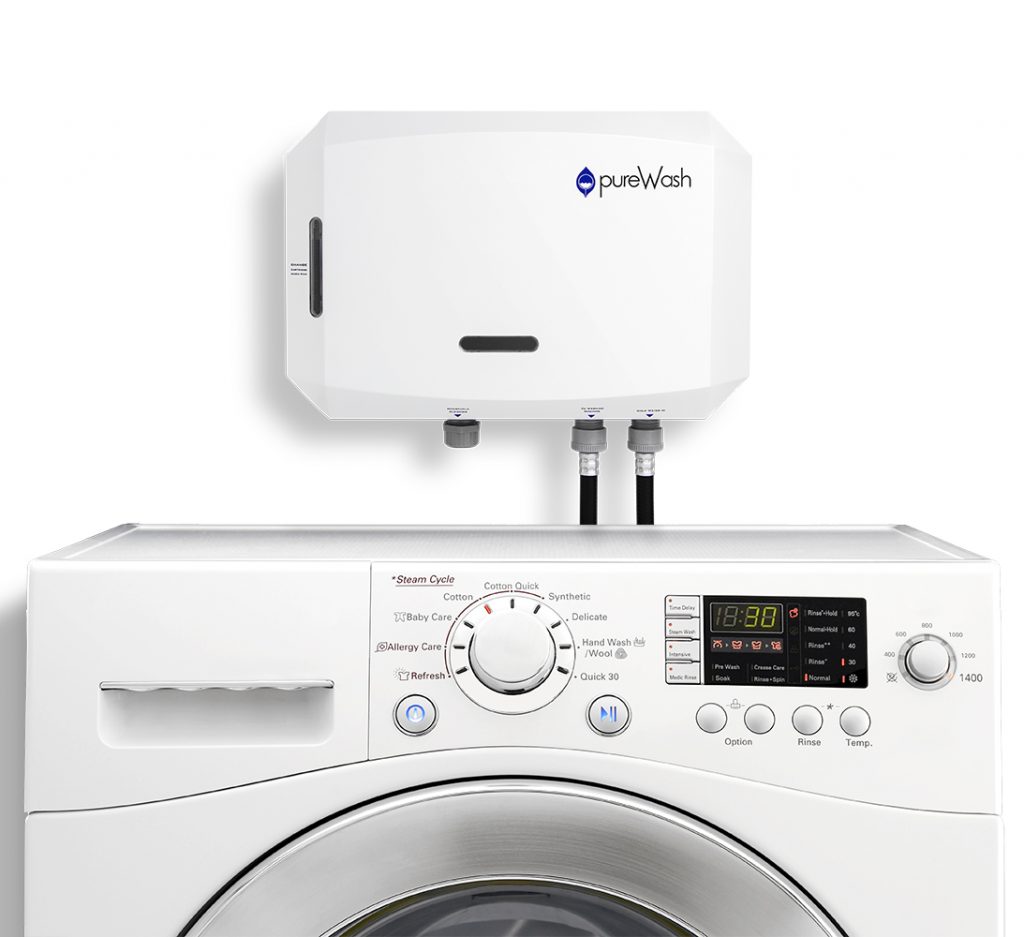 With a little one in the house, there is a crazy amount of clothing washing to be done and our washing machine at home is put to hard work every day in order to keep up with our needs.
For my daughter's outfits, we have always set the machine to wash at a higher temperature because we were told that it is the best way to kill bacteria, and this really does add to our family's growing expenses.
Keeping costs down is a big focus of mine and I'm always on the lookout for products that can either save money or time (because hey, time is money).
Which is why I was pretty excited to find out about the new pureWash Pro that recently made its Singapore debut in Courts. The pureWash Pro is the first ever laundry purification device for the home. What it does, is that it cleans with oxygen, providing a less expensive and healthier way to do laundry.
How does it work? The device is compatible with any front or top load washing machine and works to transform wash water by infusing 100% safe, natural oxidation that dissolves and removes residue, cleans, sanitises and deodorises laundry. What this means is that the need for hot water is eliminated, and a lot less detergent is used — resulting in cost savings and health benefits in an environmentally-friendly manner. The pureWash Pro is said to remove 99.9% of bacteria, viruses and odour in laundry — perfect for our family as my husband, daughter and I all suffer from sensitive skin.
Now, although the device itself doesn't take up much space, there are some things you need to note: you'll have to find somewhere appropriate for it that is near your washing machine (a bit of a challenge if, like me and most Singaporeans, you live in a small apartment) and the installation requires a few holes to be drilled into the wall. It's not the sort of device that you can buy on a whim and then just throw out the next day because you don't like it.
But once it's there, the benefits are great. We've had the pureWash pro for nearly a month and we've hardly had to use any detergent at all (hooray for saving the environment), and the clothes still come out looking and smelling clean. I have yet to see how much money we can save but the pureWash Pro claims that if you do one load of laundry a day you can save up to S$440 a year, which amounts to more than S$1 a day. If you consider that the device costs S$499, you'd have pretty much made back your investment within a year or so.
To be honest, I was a little skeptical about the efficacy of the product (I mean, no detergent, really?) but it really does seem to work and it's great for the environment as well. If only there were more products like that on the market.
 Available exclusively at Courts.