The Dempsey area is known for having many kid-friendly establishments, and while my family and I have been to many of them, we recently stumbled upon a new hidden gem – Tree Lizard. Tucked in the corner of Dempsey Road, we would not have spotted it had not my children caught sight of the large play area, which led to us changing our initial plans and heading into Tree Lizard for a meal.
Located right below Long Beach Seafood, what really sets Tree Lizard apart is its large lawn has the luxury of a large lawn that really sets it apart. Despite the large playground and a huge bouncy castle, there was still lots of space for my little monkeys to run about, and as the area is not bounded by any roads, I didn't need to worry about their safety as they played. It also helps that the dining area overlooks the lawn and parents can still keep an eye on their little ones.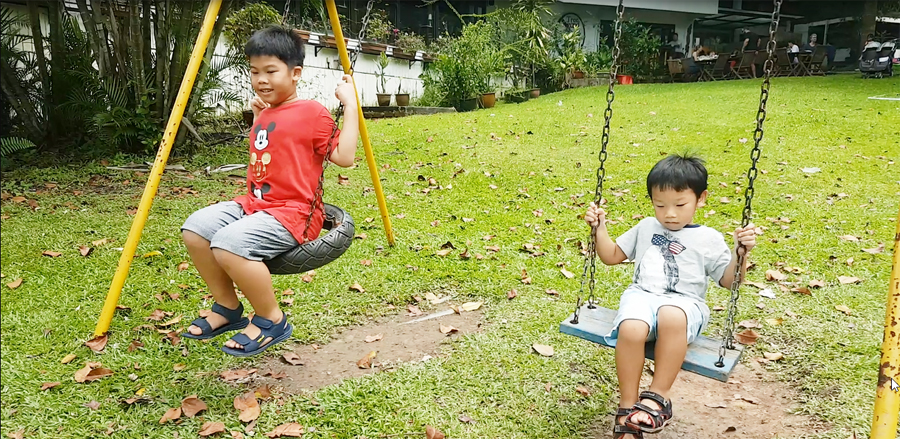 Another plus point for the place is the retro playground, which were exactly like the ones that I used to play in. It was fun to introduce these old playsets to my children and show them the things that I used to play with during my childhood.
When we visited, there was a private event inside the restaurant, but that didn't stop us from feeling welcomed. The service staff greeted us warmly and set up table in the outdoor area for the walk-in guests.
I was happy to see that there was a rather extensive children's menu for the kids, including a wide variety of  western dishes such as pasta and pizza.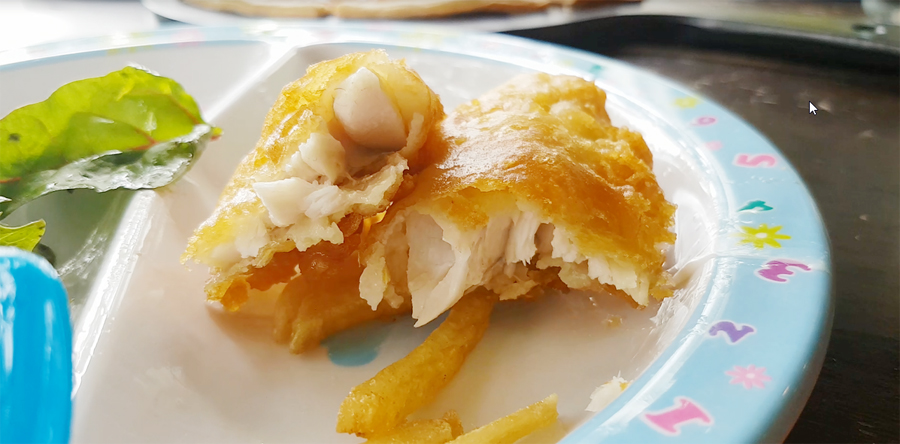 We got the Fish and Chips and Nuggets for the little ones. Though the nuggets were nothing to shout home about, the Fish and Chips were surprisingly good! The batter on the fish fillet was nice and crisp, and when cut open, the fish was fresh and flaked off easily. Both the husband and I agreed that we would be back for the adult portion the next time.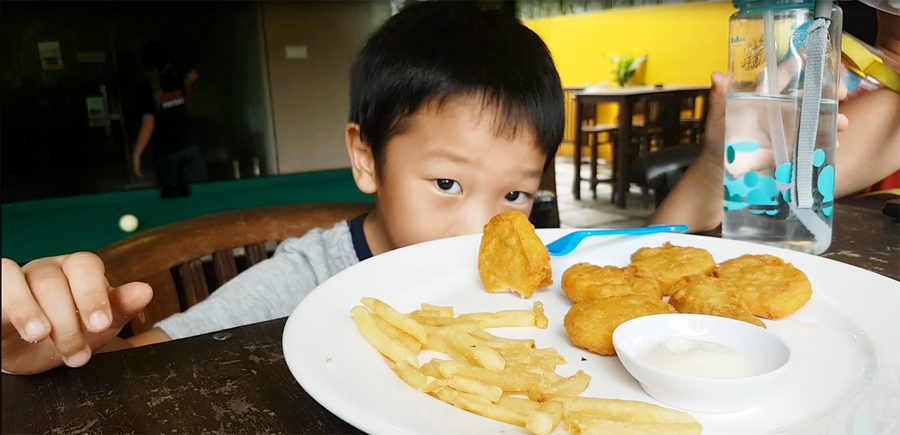 For us adults, we ordered the Roast Duck Pizza and Sous Vide Salmon Fillet. The pizza has a thin-crust variety and it was loaded with cheese and ingredients, making it chewy at first bite and crispy at the end – the definition of a good pizza in my opinion. The salmon we were served was of a good portion, and it was served over a bed of mashed potatoes.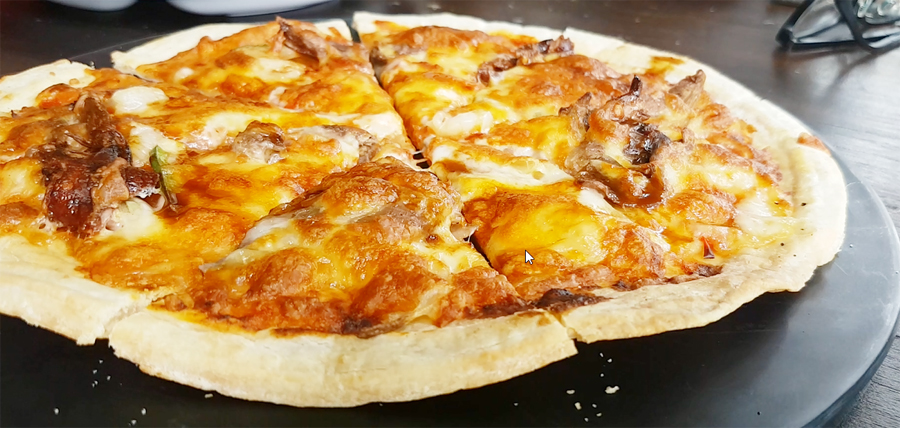 For a parent with active children like mine, a restaurant like Tree Lizard is a gem. my husband and I love to see our little ones actively engaged in outdoor play and there are increasingly fewer such places in Singapore. I dare say that we'll be back again.