Here are the latest updates on celebrities who are expecting and what they have been up to in August 2017!
Bar Refaeli and Adi Ezra
Bar is not letting her baby bump stop her from being true to her posing in a bikini and she recently showed off her belly on Instagram.
The couple have a daughter Liv, who was born in August 2016. Bar announced her pregnancy in March 2017 via Instagram. 
Georgia and Danny Jones
Georgia has been having fun with her baby bump, goofing around with her dad and comparing tummies during a belated celebration for his 60th birthday.
The couple first announced they were expecting via an interview in the July 2017 edition of Hello!. 
Georgina Rodriguez and Cristiano Ronaldo
Georgina and Cristiano enjoyed some much needed down time in August – after Cristiano was named 2016/2017 UEFA Men's Player Of The Year for the second season in a row, spending some much-needed quality time with the little ones.
This will be the couple's first child together. Ronaldo is a dad to seven-year-old Cristiano Jr. as well as twins who were born via surrogate in June 2017.
Hannah Simone and Jesse Giddings 
Hannah found the time to release a trailer for the film Why We're Killing Gunther, which she is starring in alongside Arnold Schwarzenegger. The film will be released in October 2017.
The actress has kept mum on the subject of her pregnancy thus far, though she has been seen sporting a growing bump. 
Janet Hsieh and George Young
Despite the heartburn, difficulty sleeping and general "pregnantness", which Janet thinks should be a word, she has thoroughly enjoyed the last few weeks of her pregnancy. She even got a very tasteful baby bump shot taken.
The television personality is now at 36 weeks, which means it won't be long before we get to meet her little one! 
Jessica Alba and Cash Warren
Jessica and her friends threw a baby shower but it wasn't for herself. Instead, it was for a co-worker and friend who happens to be pregnant too.
Jessica and Cash announced that they were expecting their third child together in a simple yet cute video on Instagram in July 2017.
Mindy Kaling
The star of The Mindy Project finally confirmed her pregnancy on NBC's Today. She also shared that she was really excited at the prospect of being a mum and looks to the strong relationship she had with her late mother to be her guide of how to be a mum when the time comes.
The actress is currently six months along. 
Myolie Wu and Philip Lee
Myolie continues to make us envious with her never ending stream of gorgeous bump outfits. We love this pink piece that brings out that pregnancy glow and hugs her baby bump in all the right places.
The actress revealed her pregnant bump for the first time on her Instagram account in May. 
Nicky Hilton and James Rothschild
Nicky goes back to her bohemian roots in a paisley-printed loose top and jeans, concealing her baby bump effortlessly.
The couple have a one-year-old daughter Lily Grace and confirmed they were expecting in July 2017. 
Princess Madeleine of Sweden and Christopher O'Neill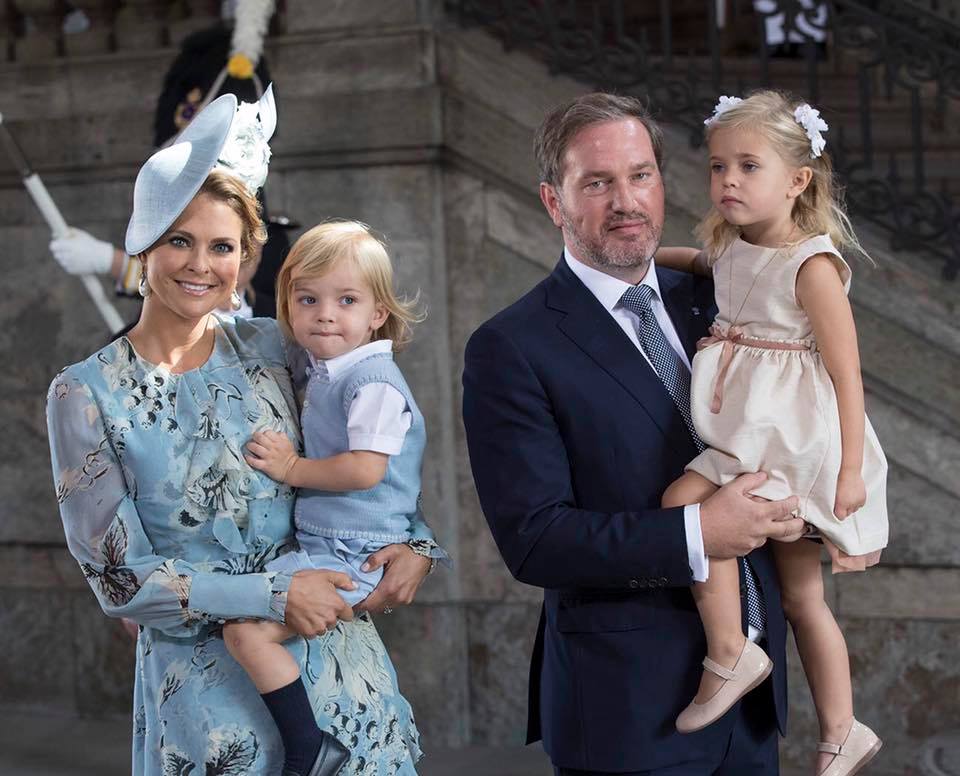 Princess Madeleine of Sweden announced she and her husband Christopher were expecting in a surprisingly modern way – through a Facebook post! Who says that all royals are stuffy?
The royal pair first made the announcement in August 2017, and are already parents of two adorable toddlers. 
Tay Kewei and Alfred Sim
At 37 weeks along, Kewei is only a few weeks away before she pops. We can't wait to see the little one very soon!
The singer first found out she was pregnant in January 2017.
Read more about celebrities and their bump updates here.