They make us laugh with their silly antics, cry in frustration when they hit the terrible twos and test our sanity beyond anything imaginable but these tiny humans will always own our hearts and for them, we had a little look around and found some cute gifts to put under the tree for this precious lot.
Build A Bouquet | $31.12
With the Green Toys Build-a-Bouquet, budding florists can create countless floral arrangements while saving energy and reducing greenhouse gas emissions. Made in the USA from 100% recycled plastic milk jugs, this brightly coloured 44 piece set includes four bases, 16 stem and leaf pieces, and 24 flower pieces. The vibrant lilies, petunias, and daisies stack interchangeably in the assorted stems for limitless fun that blossoms in all seasons.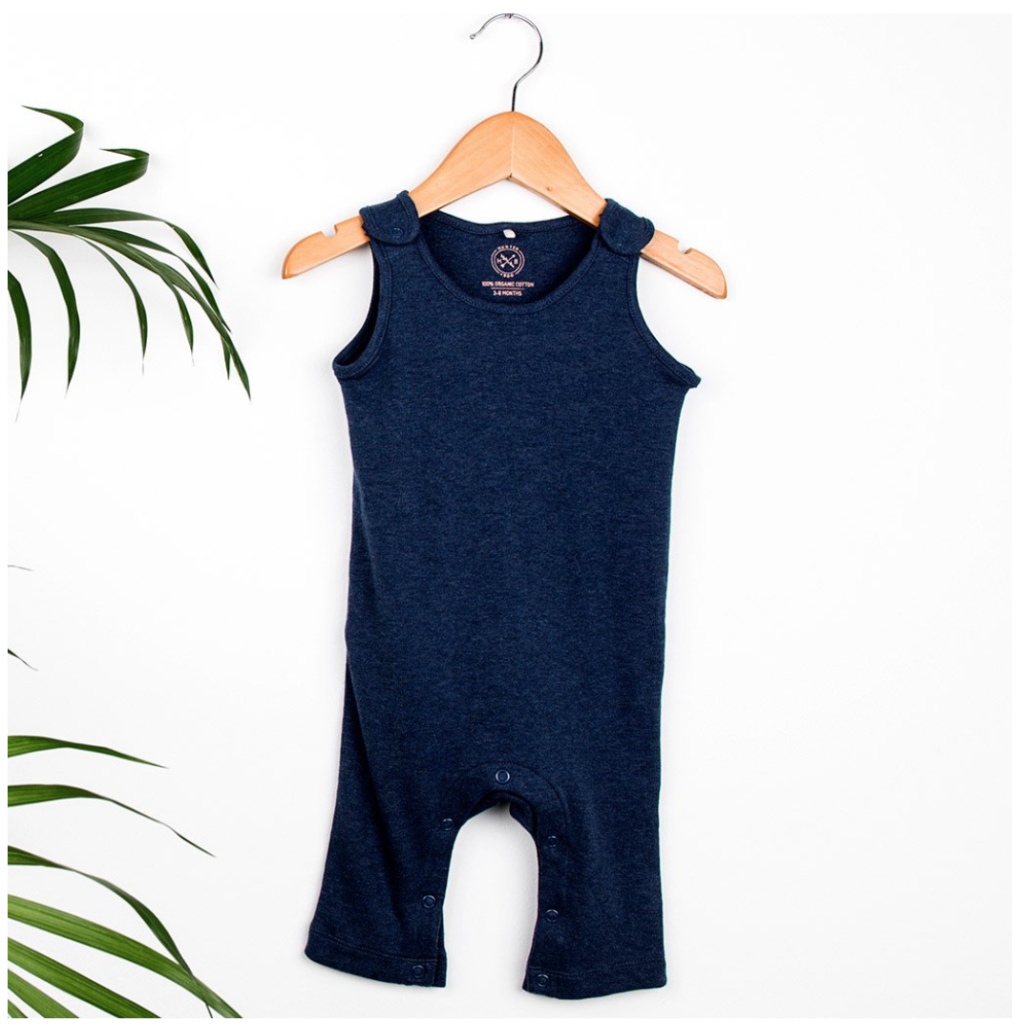 Hunter + Boo Jumpsuit | $39
Whether your baby is simply watching the world unfold or your little explorer is on the move, there's nothing more versatile than this jumpsuit. The sleeveless shape is cool perfection, with beautiful prints and classic solids for daytime or nighttime. Made with super-soft 100% organic cotton, this stylish baby staple is designed for movement and comfort.
Guess How Much I Love You | $14.93
During a bedtime game, every time Little Nutbrown Hare demonstrates how much he loves his father, Big Nutbrown Hare gently shows him that the love is returned even more.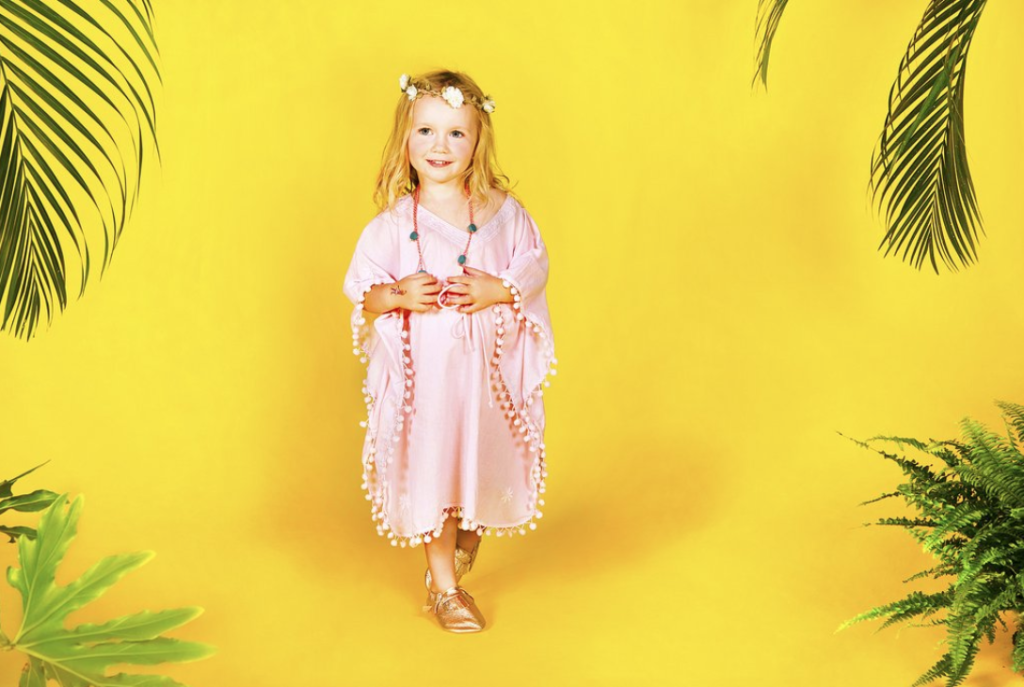 BaeBeeBoo Kaftan | $49
For the runners, the jumpers, the twirlers, the dreamers and your precious, little girl. Every Bae Kaftan is hand-sewn in 100% luxurious cotton. Slight variations in colour and embroidery may occur, but that's the beauty of a hand-made product, a unique piece to call your own.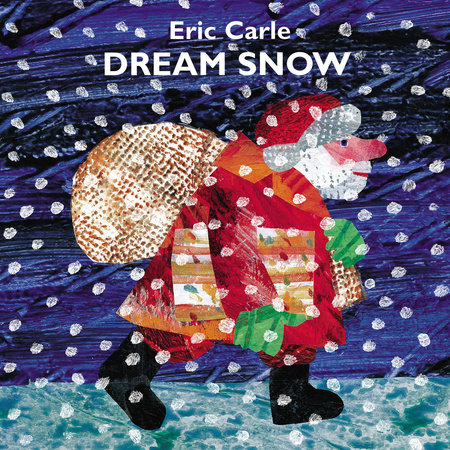 Dream Snow, Eric Carle | $18.14
A board book edition of a contemporary holiday classic incorporates sturdy novelty elements, including peek-a-boo critters hidden beneath lift-flaps, a shimmering decorated tree and glittery snowflakes on the cover. By the best-selling creator of The Very Hungry Caterpillar.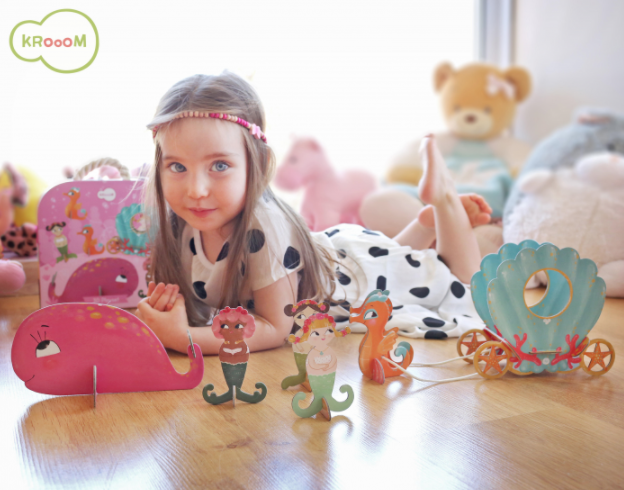 Mermaid 3D Playset | $23.92
Mermaids playset with figures and accessories. Features durable, reinforced laminated printed cardboard. Join the three beautiful mermaids and their pink whale friend for an under the sea adventure in a carriage harnessed by seahorses.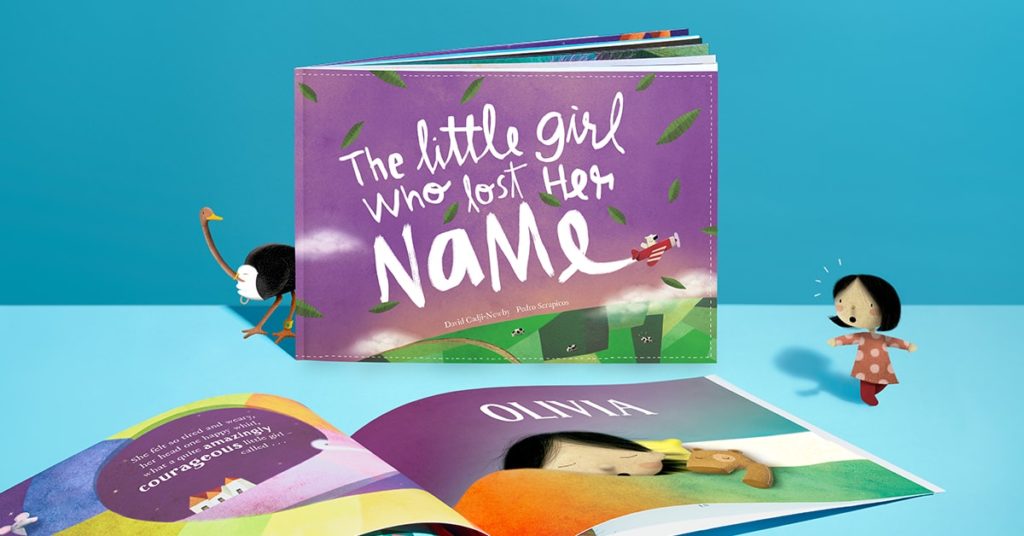 Lost My Name Book | USD43.99
America's best selling picture book in 2016. A totally unique, personalized gift based on the letters of a child's name. As if by magic, the story changes based on the letters of a child's name. So a kid called Charlie might meet a Chameleon, Hippo, Aardvark, Robot, Lobster, Imp and Elephant. The story will be as unique as their name.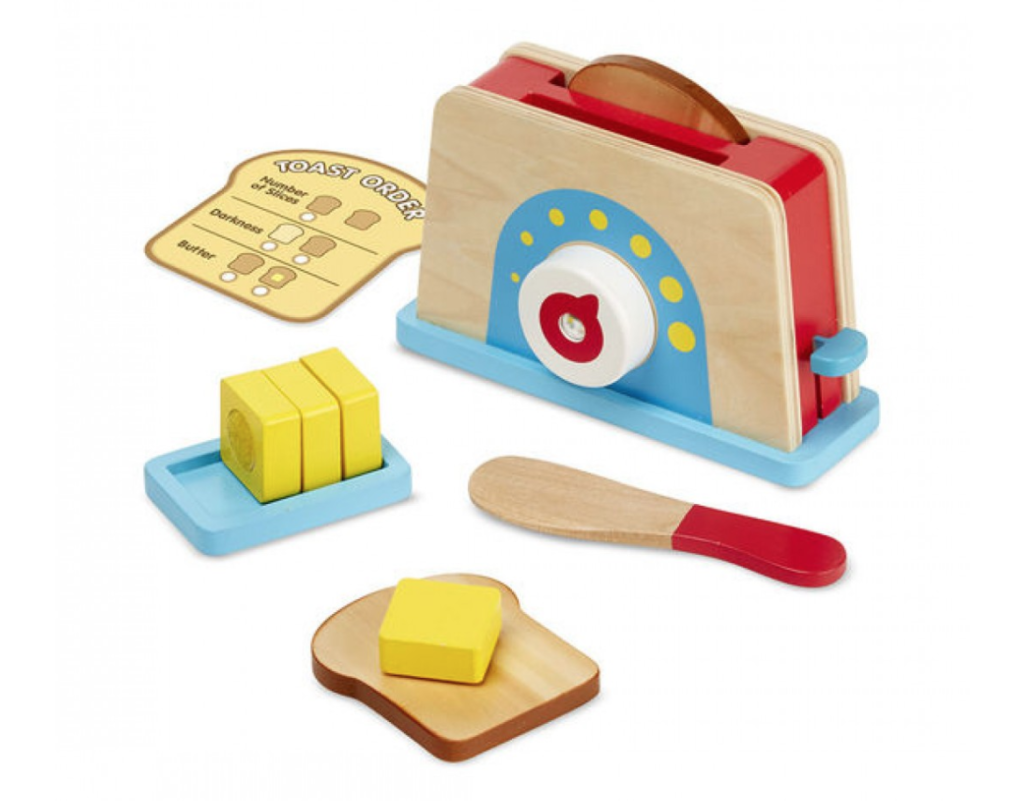 Melissa & Doug Bread and Butter Toast Set | $17.43
It's time for toast! Lightly toasted or well done, one pat of butter or two – young chefs in training can prepare one or two pieces of playtime toast to order with this wooden Bread & Butter Toaster Set.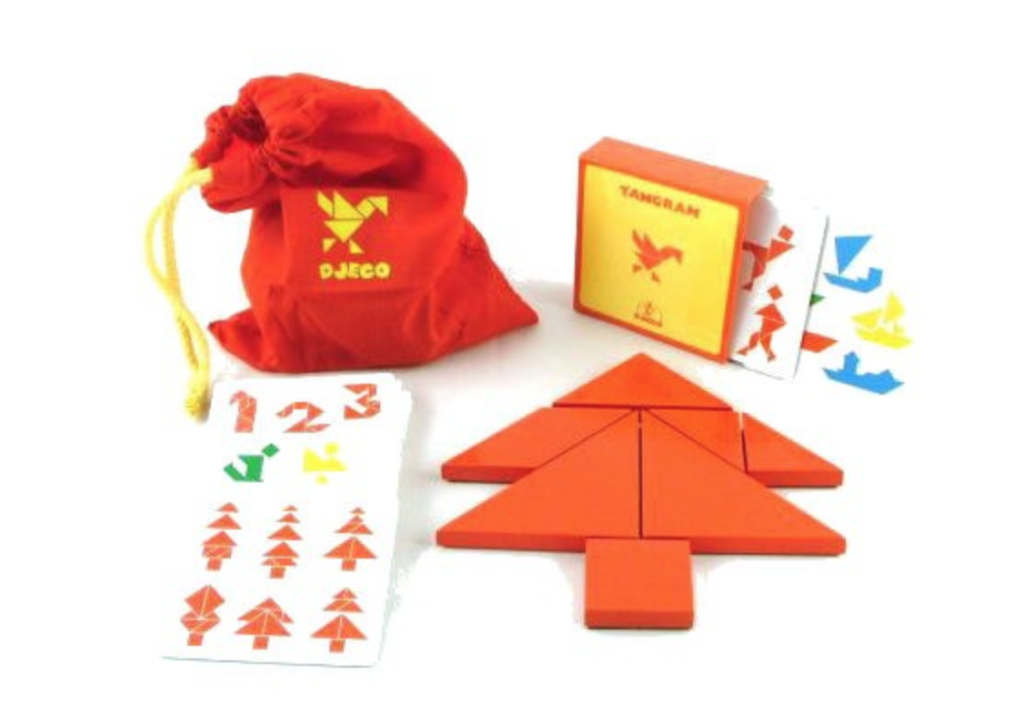 Magnetic Tangram Set | $24.90
Packed with 50 picture cards that show up to seven diagram ideas each. Each diagram is dissected with outlines to aid play. For more advanced learners, flip the card over to figure out the combination independently!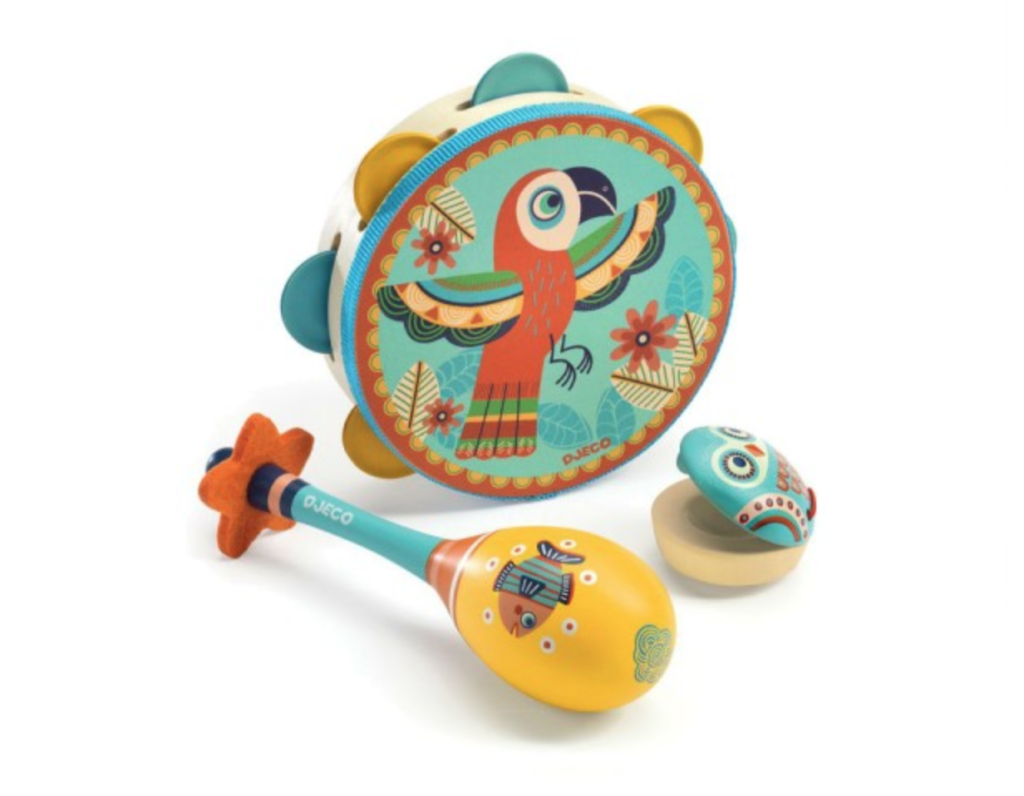 Animambo Musical Set | $39.90
Featuring a tambourine, maracas, and a castanet, tiny music makers will be stamping their feet and clapping their hands as they kick up some original tempos with this music set!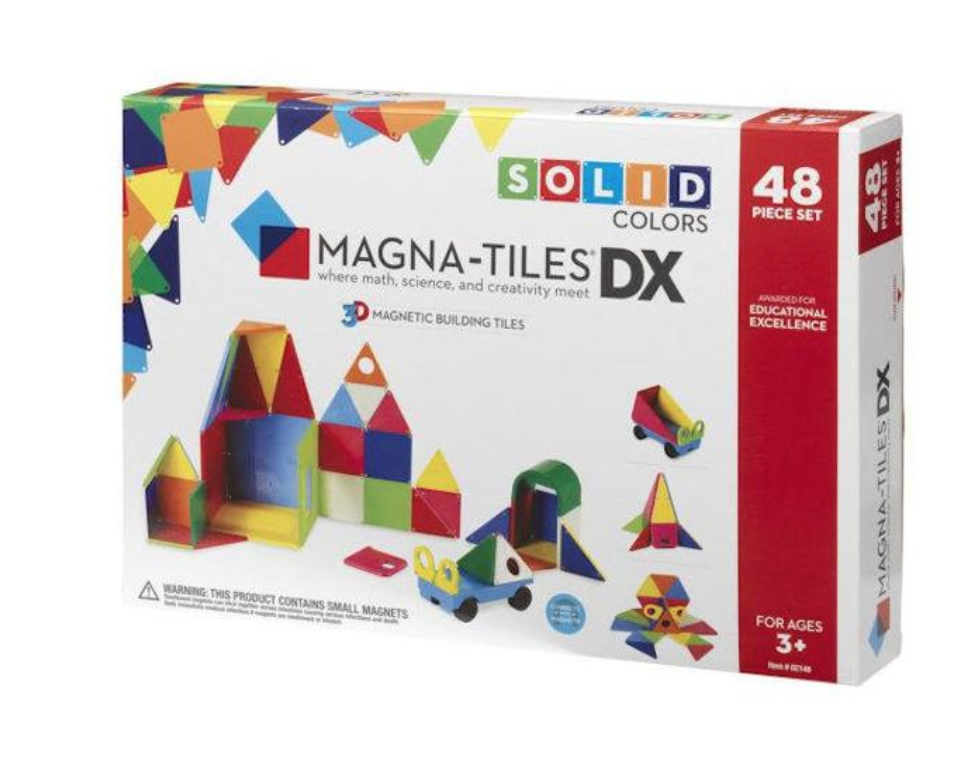 Magna-Tiles, Solid Colours | $109
Magna-Tiles Solid Colors 48-Piece Deluxe Set takes imagination to the next level. In addition to basic shapes, this deluxe set includes bonus pieces like a car, door, door frame, arch, hole-punched triangles, and various imagination pieces.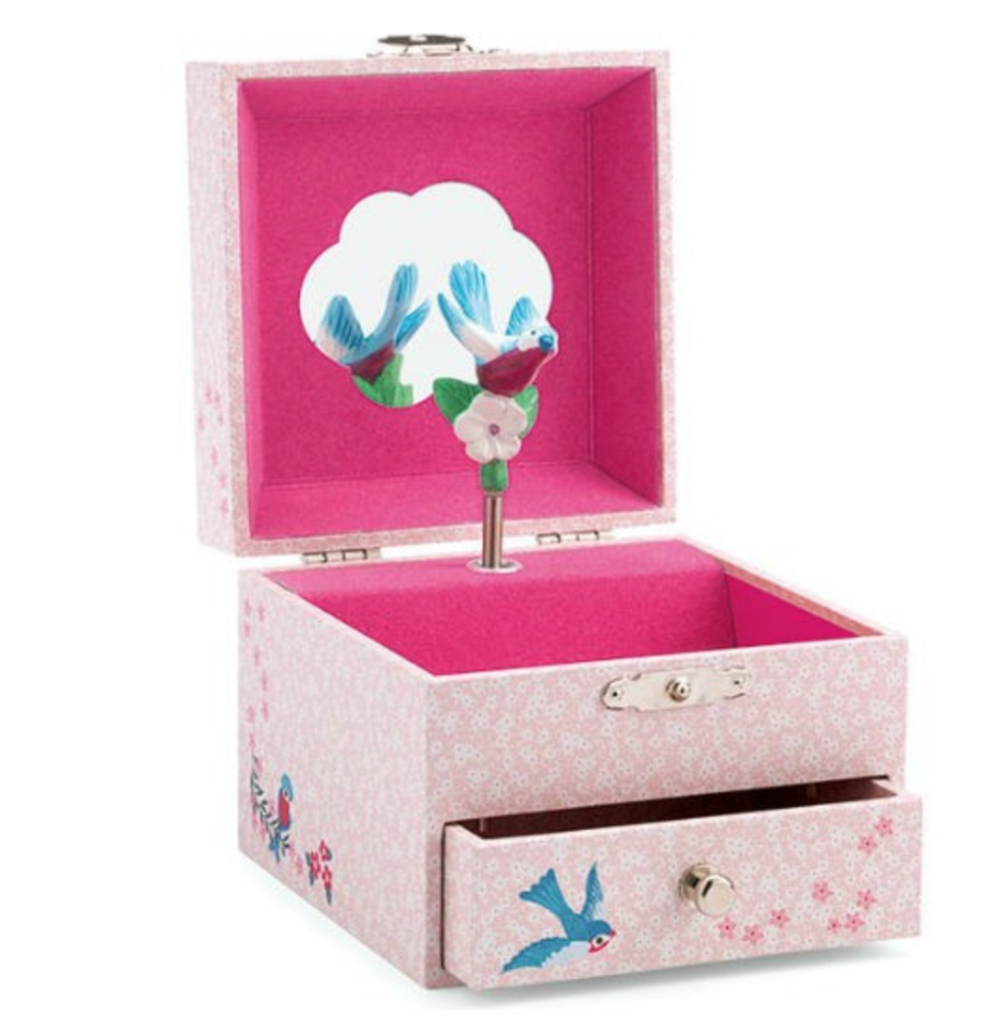 Music Box | $33.90
A music box adds such a touch of nostalgia and is perfect for a little girl. Set against a backdrop of pretty pink foliage. Adorned with inspiring illustrations of wreaths and soaring birds, bringing with it a refreshing air of whimsy that will captivate the young and old alike.
For more Christmas guides to help you this holiday, look no further.
Gifts For Your Favourite Foodie
The Quintessential Gift Guide For Ages 0 To 12 Months
7 Brilliant Gifts For The Book Lover
Beauty Queen Gift Guide
---