Christmas, the season of giving.  If you've got some under ones to buy for this Christmas, we've got a list of best sellers that's great AND age appropriate to help you along with your Christmas shopping.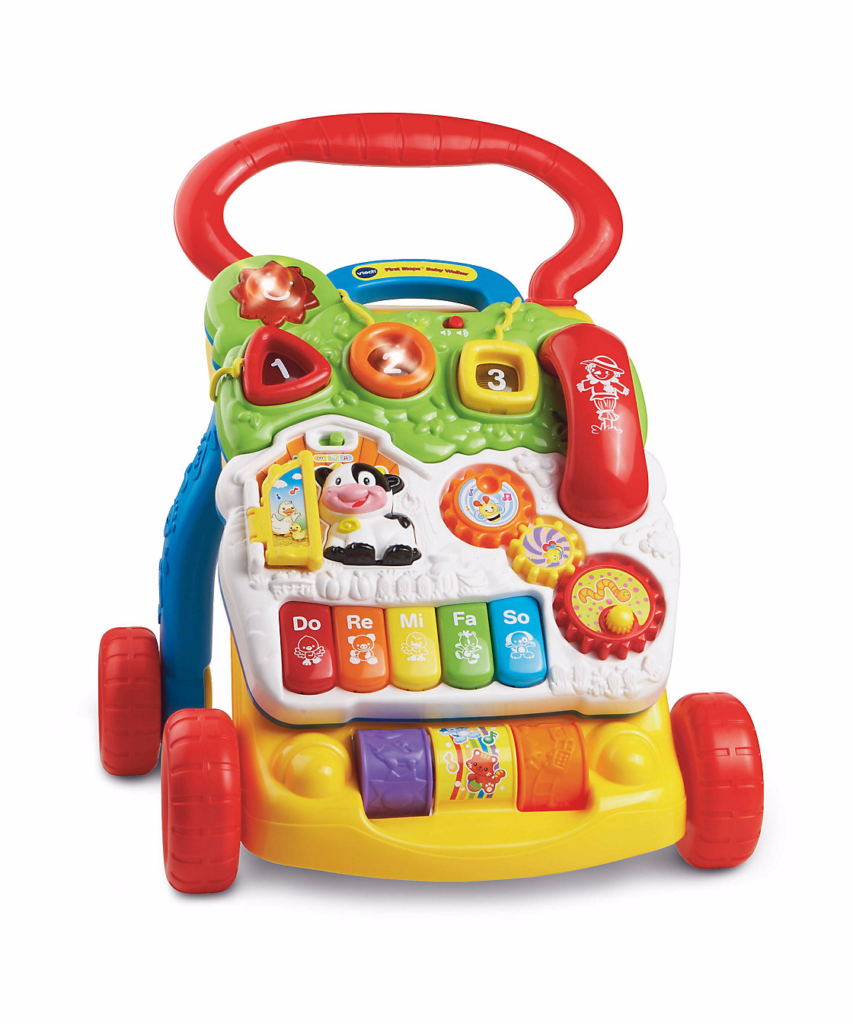 Vtech First Steps Baby Learning Walker | $69.90
"With a barnyard of playful friends to cheer them on, your little one will have endless fun as they learn to walk. Start out with the easy-to-remove activity panel for floor play or on-the-run fun, then step it up with the fun-to-manoeuvre walker. Spinning gears, five piano keys, three colourful rollers, three light-up shape sorters, three light-up buttons and a telephone handset offers endless fun that will stimulate your baby's learning and develop their motor skills." ~Vtech
Editor's Note
I bought this for my little niece for her first birthday recently, and she loves it! It holds her attention for a pretty long while. Her favourite features are the phone piece and the three shape sorters up top.
Available at Mothercare and Motherswork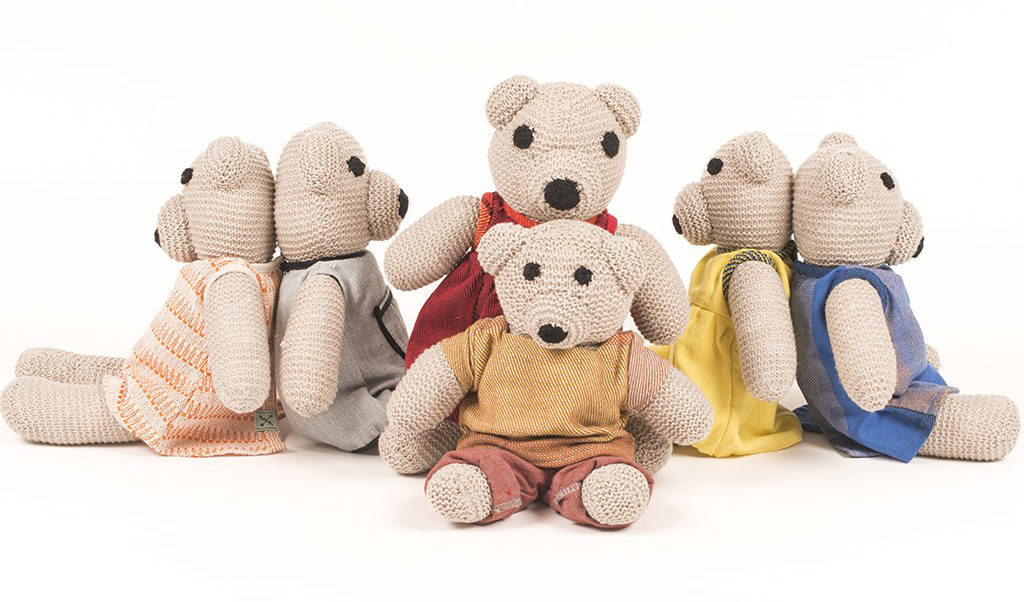 HB x IC Teddy Bear | $49.00
"These unique, one-of-a-kind handmade teddy bears originate from The Island Craft initiative in Sri Lanka. Made with cotton knitting yarns, each bear is dressed in up-cycled fabric and stuffed with cotton; no two are alike which means every single bear has his or her own distinctive personality and clothing." ~Hunter + Boo
Available on Hunter + Boo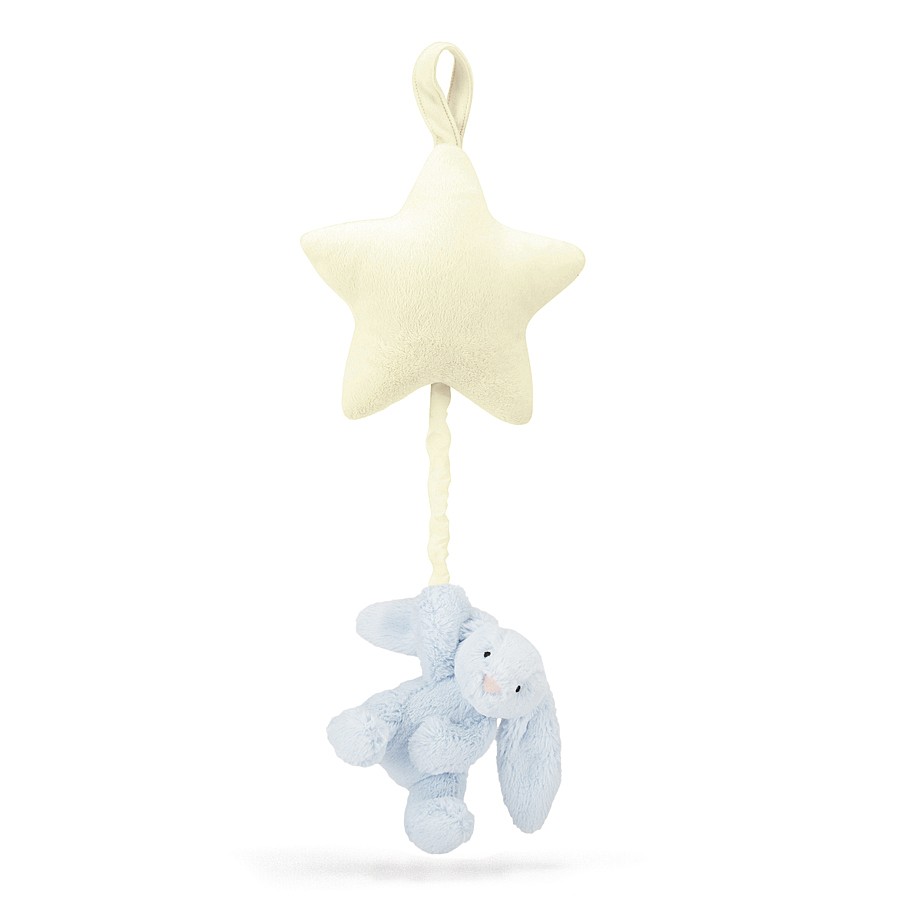 Little Jellycat Bashful Bunny Star Musical Pull | $49.90
"The Bashful Blue Bunny Star Musical Pull is just the gift for wee sleepyheads. With a Bashful-soft star and a blue bunny pull, which retracts whilst it gently chimes "Alle Vogel Sind Da". Little ones can reach for the stars and drift away to this light, happy song." ~Little Jellycat
Available at First Few Years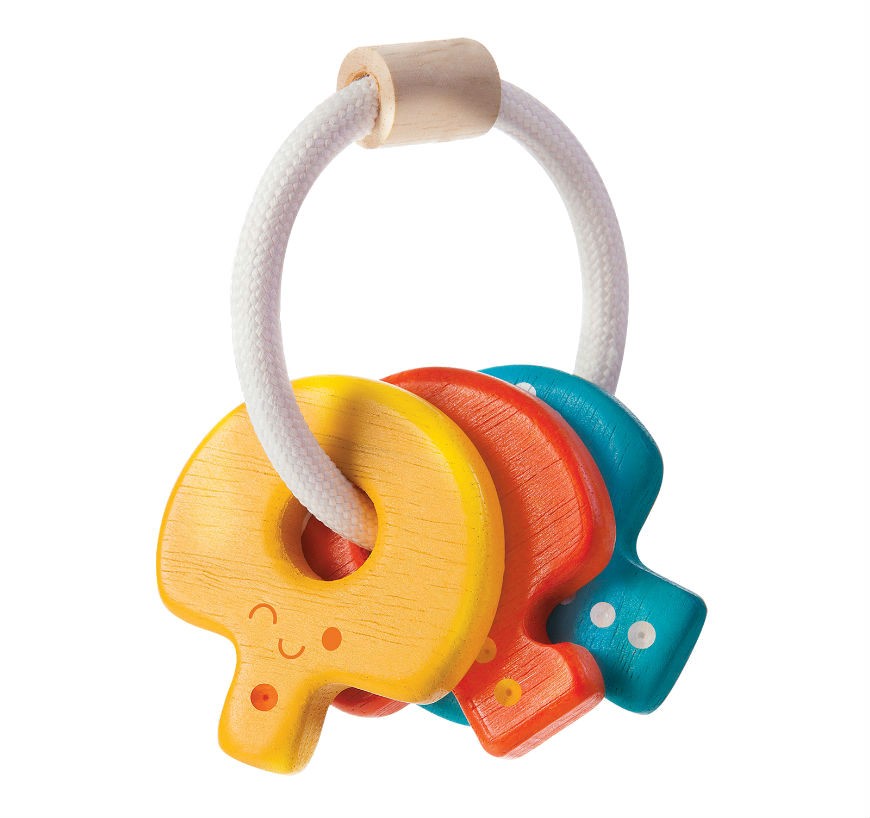 Baby Key Rattle | $14.90
"Designed with an easy-to-grasp handle. Great for developing hand grip through clutching and shaking. Develops visual, auditory, and tactile abilities. Constructed from chemical-free, kiln-dried recycled rubberwood. Assembled with formaldehyde-free E-zero Glue and coated with non-toxic, water-based dyes – a safe teething alternative should it find its way into little mouths!" ~PlanToys
Available at The Better Toy Store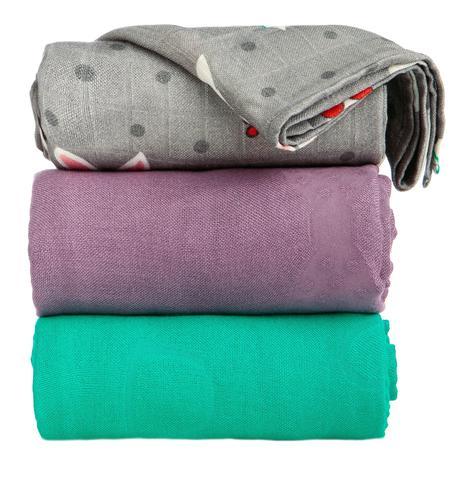 Just Chillin – Tula Blanket Set | $105
"Our silky soft Tula Baby Blankets (made from specially produced 100% viscose from bamboo) aren't just for swaddling; Babies love our blankets as a soft place for tummy time or diaper changes, to snuggle within their carrier or stroller, for shade or additional privacy when breastfeeding, and to snuggle in while they snooze. Bigger brothers and sisters love their Tulas for cuddles, capes, forts, nap time, and more." ~Tula
Available on Little Baby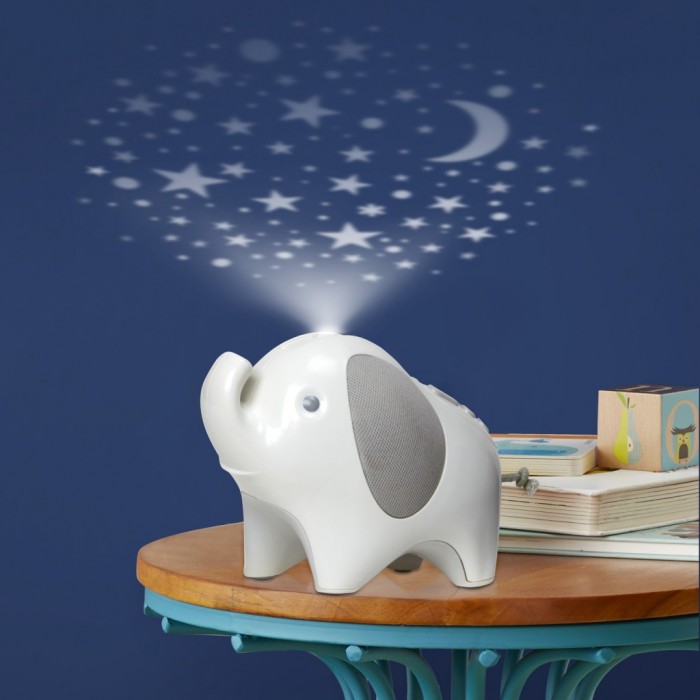 Skip Hop Moonlight & Melodies Nightlight Soother Elephant | $89.90
"With plug-in power, our décor-driven friend offers multiple ways to soothe baby, including music, lights and projection. Featuring a dimmable nightlight that emits a warm glow, our baby soother plays eight gentle melodies and calming nature sounds. An adjustable pivot lens projects a starry nightscape onto any surface so little one can see the luminous sky from his or her favourite sleeping position. Just choose the light and sound combination that's right for your baby and our sweet friend will do the rest!" ~Skip Hop
Available at Mothercare

Fisher-Price Woodland Friends Jumperoo | $179.0o
"There's a colourful, light-up rainbow-key piano to play, a wiggly-jiggly froggy teether to chew, a clacker ring bar with three colourful rings to slide back and forth, and a caterpillar to click-click-click! Because baby's natural jumping and kicking actions send the seat bouncing up and down with lights, sounds and music to reward baby's jumping!" ~Mattel
Editor's Note
My little boy was an active babe and couldn't stay still for longer than a minute. The Jumperoo (an older model) gave me back my sanity! I could get work done and he would very happily entertain himself, jumping about while his hands got busy with the play console. A lifesaver in my book."
Available at Motherswork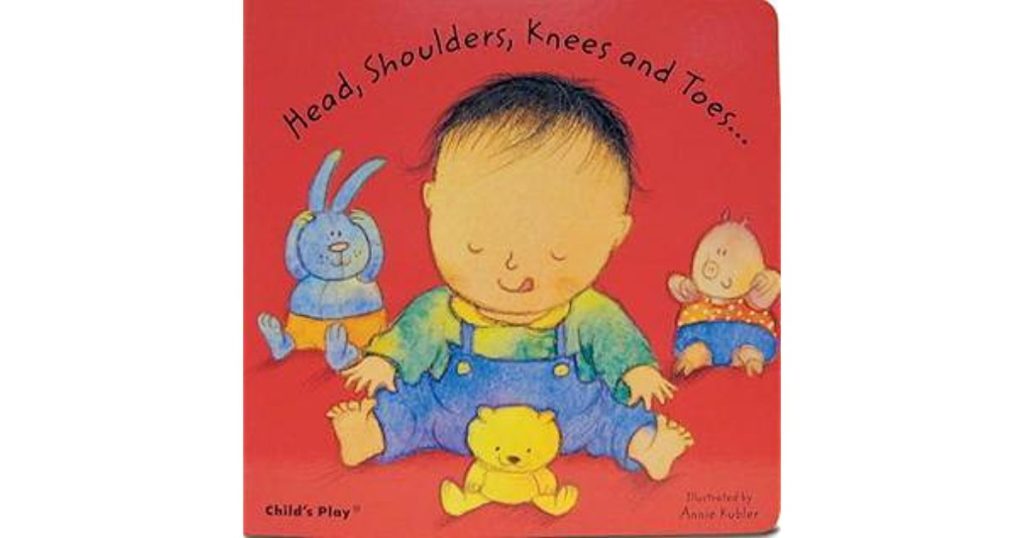 Head, Shoulders, Knees and Toes | $6.91
"This award-winning series has been specifically designed for babies. A great introduction to books through well-known nursery rhymes and interactive text. Singing songs and rhymes is the perfect way to bond with your baby and share quality time. It also aids language development by introducing them to the natural sounds and patterns of speech. Combining these with actions also stimulates the brain and helps muscle development." ~Child's Play International
Available on Book Depository

Baby Shark Tail | $40.70
"Just when you thought it was safe to go back in the playpen. More fanciful than fearsome, this shark tail for your baby is hand-crocheted for cosy comfort. The adorable costume is crafted from soft acrylic-cotton blend yarns and fully machine washable, so it comes without the bite. Designed by Gulnara Kydyrmyshova. Handmade in Kyrgyzstan." ~Gulnara
Available on Uncommon Goods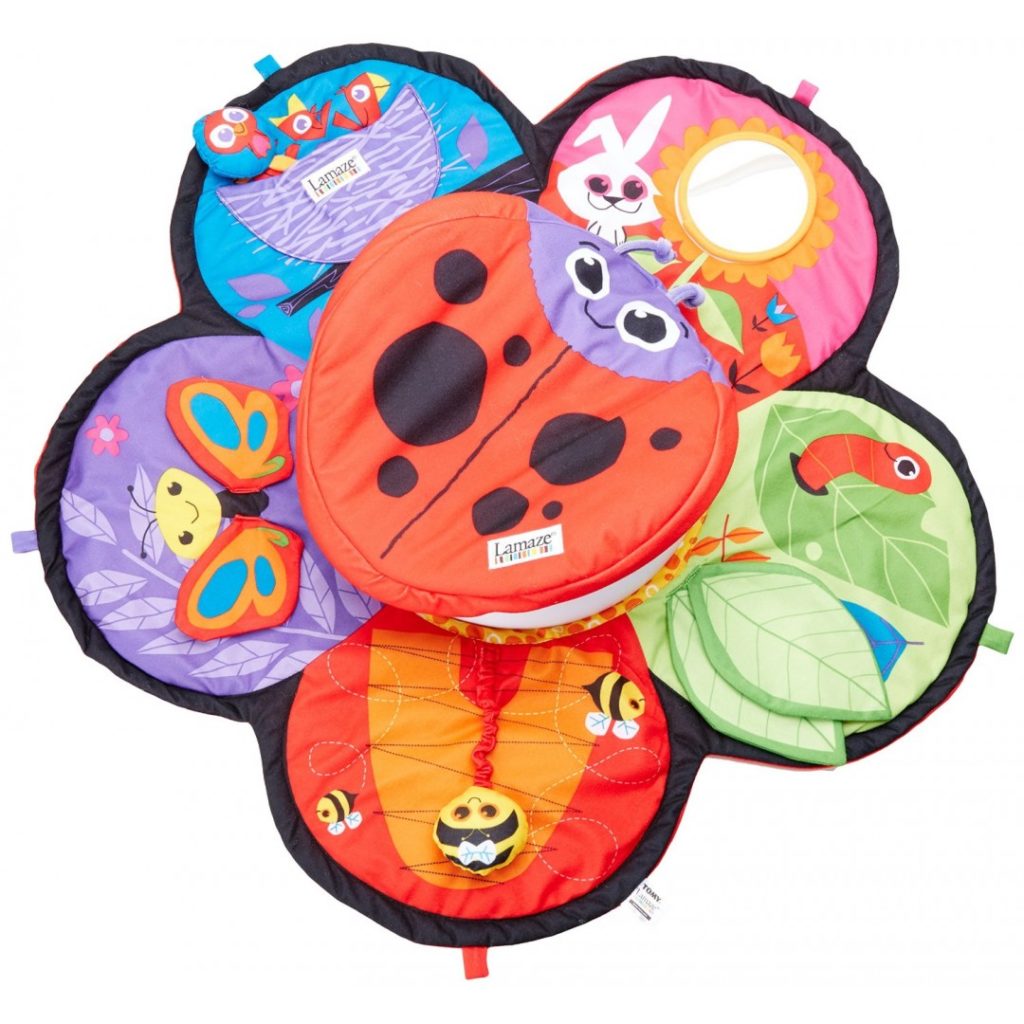 Lamaze Spin N Xplore Gymby | $67.92
"Babies gently and comfortably spin round on their tummies, stretching and building upper bodies while exploring lots of squeaky, crinkly and tactile fun. Lamaze puts a unique spin on tummy time play an important developmental phase for all newborns. Babies gently and comfortably spin round on their tummies, stretching and building upper bodies while exploring lots of squeaky, crinkly and tactile fun." ~Lamaze
Available at Motherswork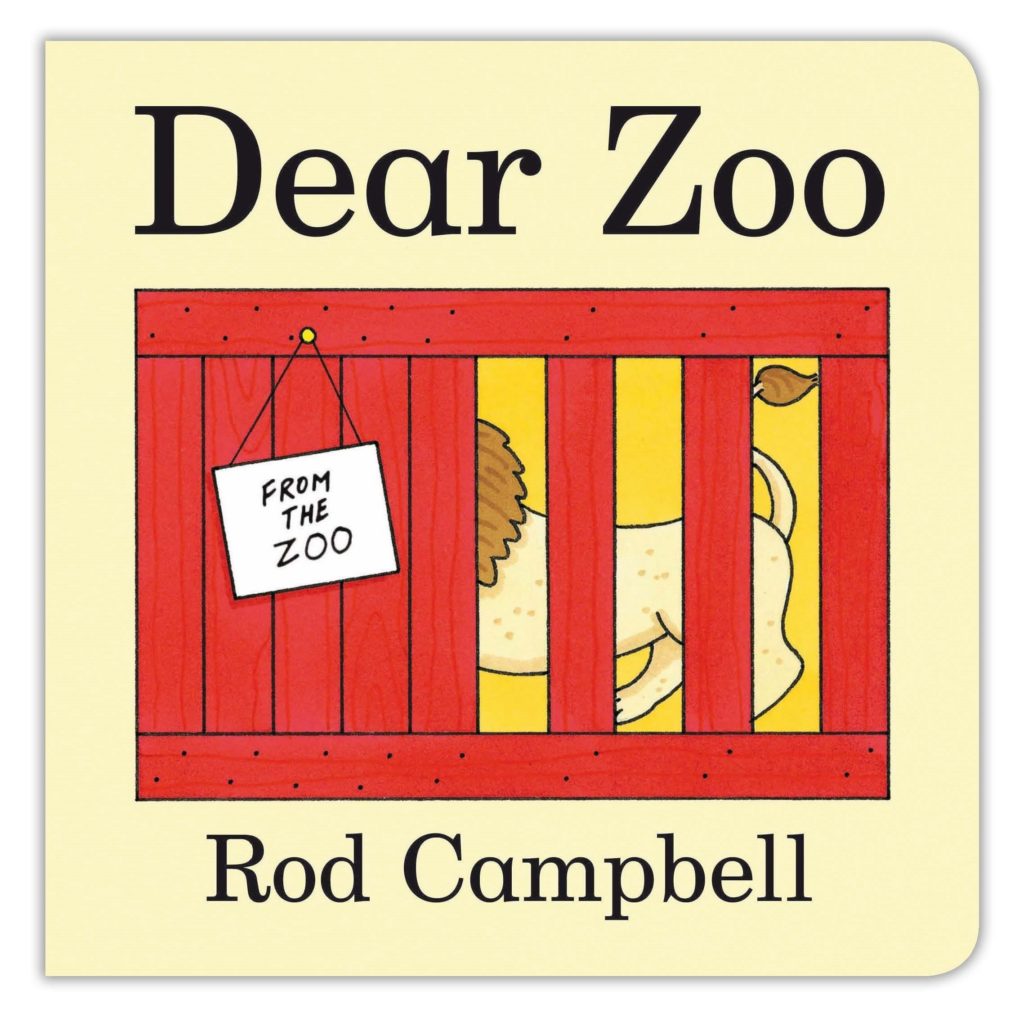 Dear Zoo: A Lift-the-flap Book | $9.49
 "Rod Campbell's classic lift-the-flap book Dear Zoo has been a firm favourite with toddlers and parents alike ever since it was first published in 1982. Young readers love lifting the flaps to discover the animals the zoo has sent–a monkey, a lion, and even an elephant! But will they ever find the perfect pet? With bright, bold artwork, a catchy refrain, and a whole host of favourite animals, Dear Zoo is a must for every child's bookshelf." ~Macmillan
Editor's Note
We received this book as a gift for my older son; it was later passed down to my younger boy. They both loved it so much we read it almost every day. It always brought on the giggles especially when mummy or daddy used funny voices.
Available on Book Depository
Janod – 'Caramel' Rocking Horse | $199.00
"Your child can have long rides on the"Caramel" rocking horse thanks to its anti-tip system, you can safely let your children play. It is a perfect way to learn balance. Hours of fun on the rodeo!" ~Janod
Available on Jarrons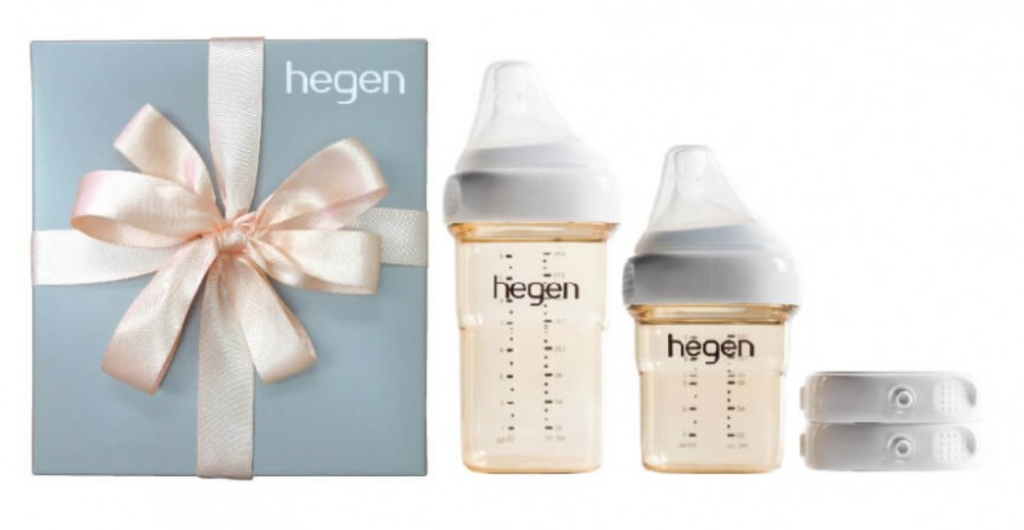 Hegen PCTO™ Basic Starter Kit PPSU | $55
"Hegen bottles are built to be environmentally-friendly and reusable as storage containers for fruits, snacks or healthy treats for your child and the whole family, perfect for a picnic or a day of parent-child bonding! Simply swap adapters, feeding collar and storage lids to express, store and feed in a single container with no wasteful transfer of milk, making every drop count! A Hegen is both aesthetically pleasing and inherently functional!" ~ Hegen
Available on Hegen