Travelling with kids requires much preparation. From making sure you have everything necessary before the flight, to ensuring they're entertained and comfortable throughout your entire trip, it isn't easy to anticipate everything that you may possibly need.
To help you along, we spoke to mums who shared with us their tried and tested travel tips. Take a leaf out of these experienced mummies' books to ensure your trip is a smooth one!
Ask and you will get
If your little one is less than two-years-old, certain airlines will allow you to request for baby meals or a post-weaning meal catered to infants who have started on soft solids. However, your request needs to be made at least two days in advance as such meals may not be available on board unless there has been an earlier request. – Cindy Tan, mum of one
When in doubt, bring both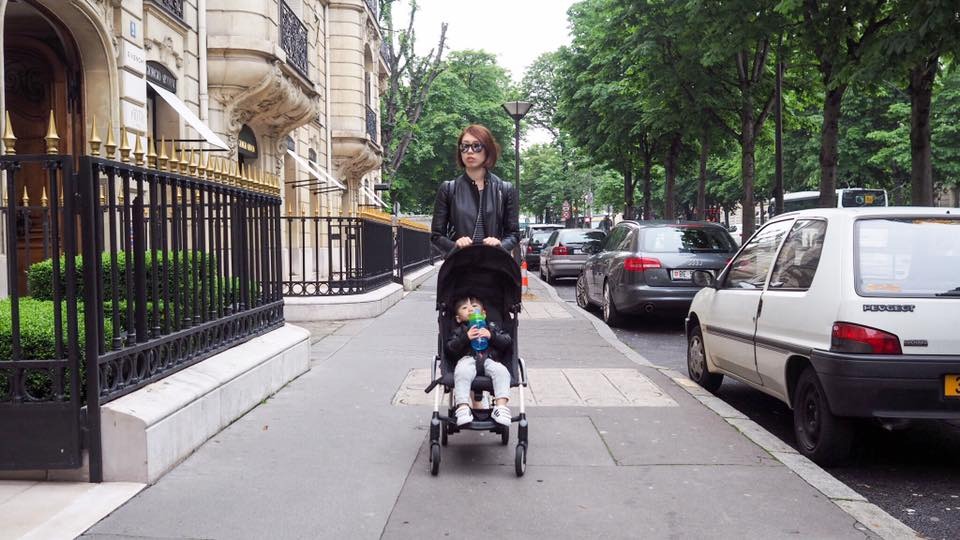 Bring both a stroller and carrier if you can manage and use them according to your plans for the day. If there's a lot of walking involved, such as visiting a theme park or a day of shopping, a stroller would be extremely useful. If you are going to take the public transport frequently or plan to visit very crowded places, a carrier would suit your needs better. – Dawn Wang, mum of one,
Always bring extras  
Make sure you have an extra set of clothes for your kid(s), diapers in case they soil themselves, milk powder and bottles, lots and lots of snacks, and of course, wet wipes! Also, always plan out your outfits during the packing process and pack according to your little ones' needs. As the weather these days can be unpredictable, throw in some extra tops and cardigans as well. – Zeon, mum of two 
Plastic bags and clothes pegs are your best friend 
I always bring a roll of plastic bags and clothes pegs. The bags are great for disposing diapers and general waste – kids generate a lot of rubbish and you don't want to be constantly troubling the cabin crew! Use the clothes pegs to clip a swaddle blanket around the bassinet to shield your little one from unwanted light. They're also excellent for clipping plastic bags to be within your arm's reach. – Andrea Braeckevelt, mum of two
Red-eye for some shut eye 
When planning, take red-eye flights to increase the chances of them sleeping throughout the flight. Pack kid-friendly headphones for your little one so that they can be comfortable plugged in when watching videos and load up your gadgets with their favourite cartoons. Have a lollipop on hand to ease the pressure on their ears during take-off and landing, as well as their their favourite toys and colouring materials as children have a short attention span, so you need to be ready to do something different every hour. – Wendy Tan, mum of two
Read about the travels and tips that other Jet Set mums have to share here, here and here.