Frequent flyer May Ong frequently shares photos of her two boys Ryan and Ryo and their family adventures abroad. In this interview, she shares her favourite travel memories and tips on travelling with two young ones in tow.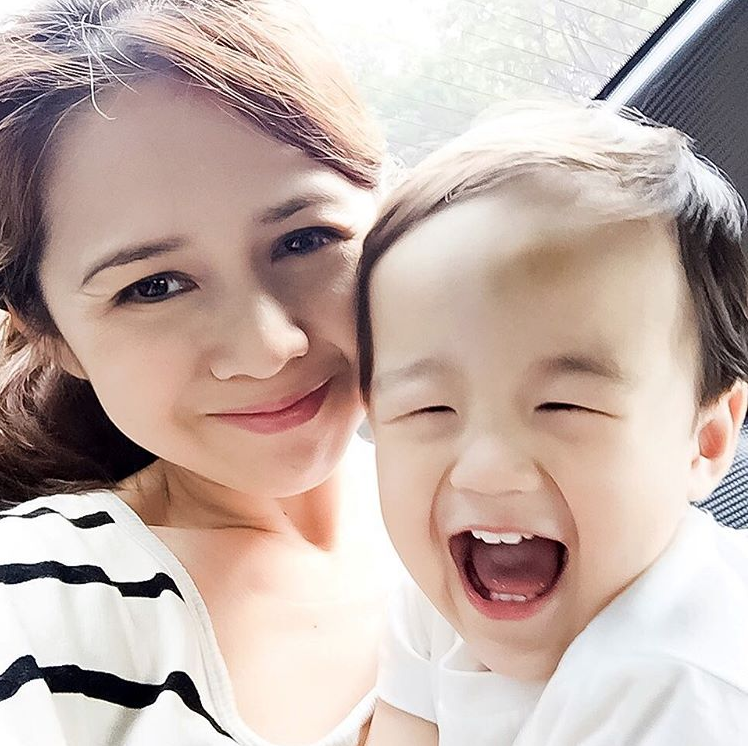 Mummyfique: Please share with us some of your most memorable travel experiences as a family and why?
May Ong: The most memorable family trip we took was in Tokyo, Japan last year. We had planned this trip for months and did not plan for a typhoon to occur during our trip where we experienced thunderstorms daily. Unfortunately, my elder son slipped and he required stitches. It was very distressing then as it was in the middle of night, wet and freezing, and we were in a foreign land where English was not commonly spoken. Fortunately, I was able to get help from locals I knew and they assisted us in getting the medical attention Ryan needed. As a result of the trip, we now know the importance of purchasing travel insurance.
How different do you think it is travelling with Ryan and Ryo as compared to your trips before they were born? 
When we were without our kids, travelling was a more relaxing affair and was just about visiting places of interest, indulging in good food and doing things that we don't normally get to do in Singapore. Our itinerary was more flexible and we could alter our plans on the go.
Since we had Ryan and Ryo, we put in a lot more effort into planning our trips, taking a few months to make all the preparations needed. Among the many preparations we make are doing research to find places that are family-friendly, that there are many transportation options available, and that the cafes and restaurants we plan to visit serve non-spicy, non-oily and less salty food that are suitable for kids.
What do you like most about the Pigeon Newborn Pure Travel Kit?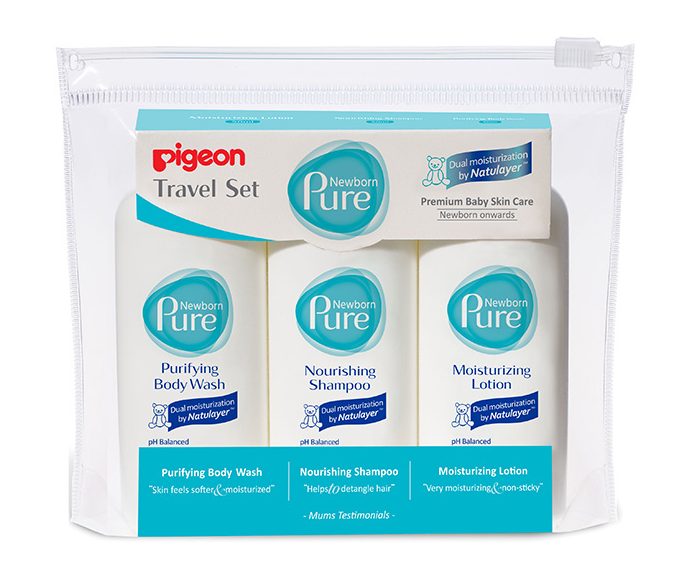 The Pigeon Newborn Pure Travel Kit is a must-have for mummies who are travelling with their little ones! It's the perfect size for travel as it is small and compact and contains all the essential items needed to clean and freshen up my kids on the go. And they serve multiple purposes. The body wash doubles up as a hand wash if needed, while the shampoo keeps their hair feeling clean after a sweaty day out under the hot sun and constant walking. Every night, just before my kids go to bed, I will apply a thin layer of moisturiser after they bathe to keep their skin from drying up and becoming itchy, avoiding nasty rashes.
What are some are your other must-have travel items when travelling with little ones? 
Definitely wet tissues! My boys are very curious and will try to touch anything and everything in sight, so we are constantly getting them to clean their hands. They also double up as wipes for when my little one decides to do the dreaded 'number two' when we are out.
What are some countries that are on your family travel bucket list and where are you going next?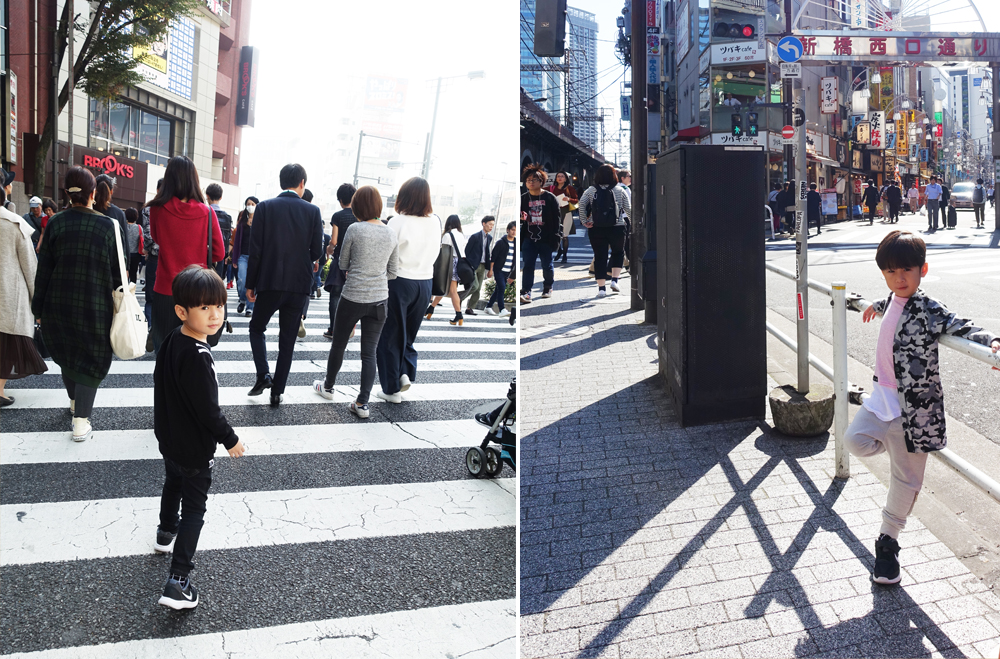 My family loves Japan and we have lots of friends living there, so we head there annually. However, as my kids grow older, we plan to venture further to countries in Europe and even the US. For me, the environment of the country we visit must be safe, especially since they are still young. However, the most important thing is that the food available must be good because we are a family that lives to eat!
Can you share some handy tips for travelling with a baby?
When travelling with a baby or young children, essential items include wet tissues, hand sanitisers, spare diapers (pull-up pants for extra convenience), milk bottles that have the right amount of milk powder in them (so that all you need to do it add hot water to get a bottle of warm milk), a bottle filled with plain water to keep your baby hydrated along the way and some baby friendly snacks to keep them occupied and happy, in case they get cranky or 'hangry' (hungry + angry)!
This article was brought to you by Pigeon Newborn Pure.