Confinement centres have grown in popularity over the years in countries like Korea and Taiwan. Now, this specialised service is also available here. Introducing KAI SUITES, the first licensed premium confinement hotel in Singapore. It's a one-stop facility offering holistic, specialised pre- and postpartum care services. Led by a team of experts, these suites promote rest, healing, rejuvenation, support and instil confidence in mothers.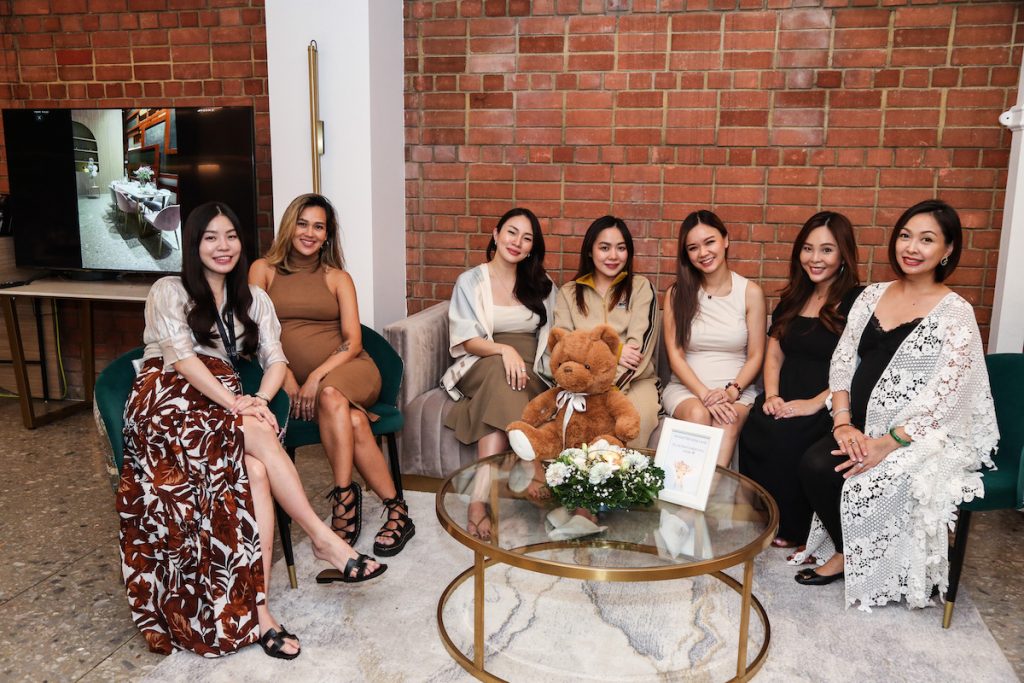 The KAI Experience
Seven social influencer mums-to-be were specially invited to KAI SUITES for a two-day-one-night staycation to experience what premium confinement care was all about. They also learn how KAI SUITES takes first-class pre- and postpartum service to the next level.
As our guests entered KAI SUITES, they were greeted by a grand entrance and warm hospitality of the staff. This marks the beginning of round-the-clock premium care during a one's confinement. They even provide a limousine to pick you up! The lobby is elegantly decorated with plush seating using luxe materials. Mums sat comfortably, sipped on their welcome drink, a specially-brewed longan red date tea. Thereafter, a private lift brought them to their room where the décor is reminiscent of a luxury hotel. You can be sure that every mum who arrives at KAI SUITES will be royally pampered.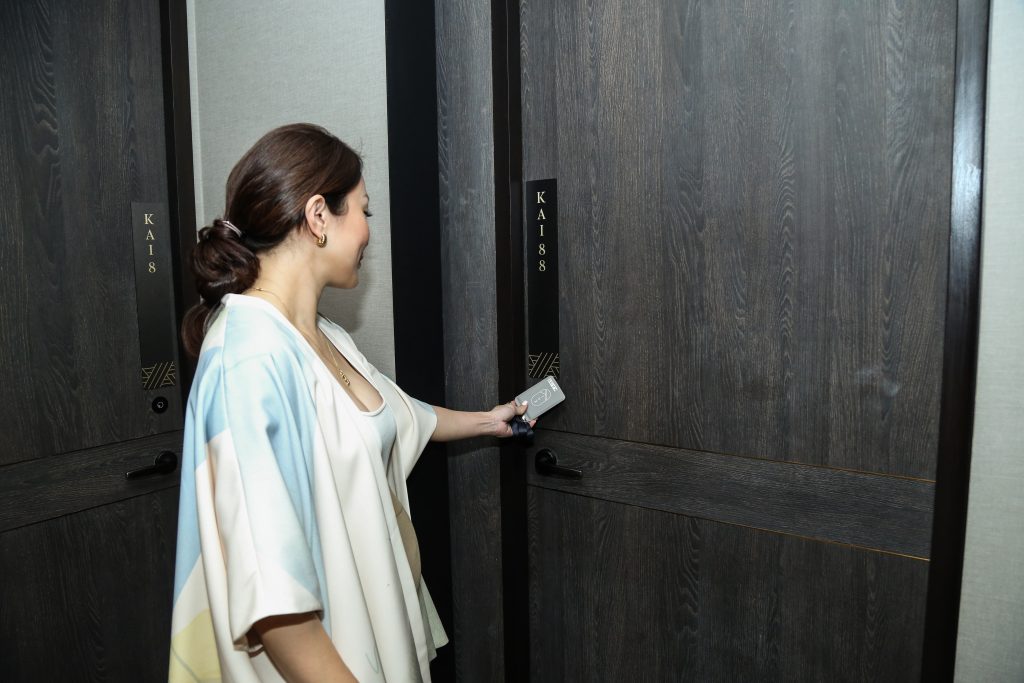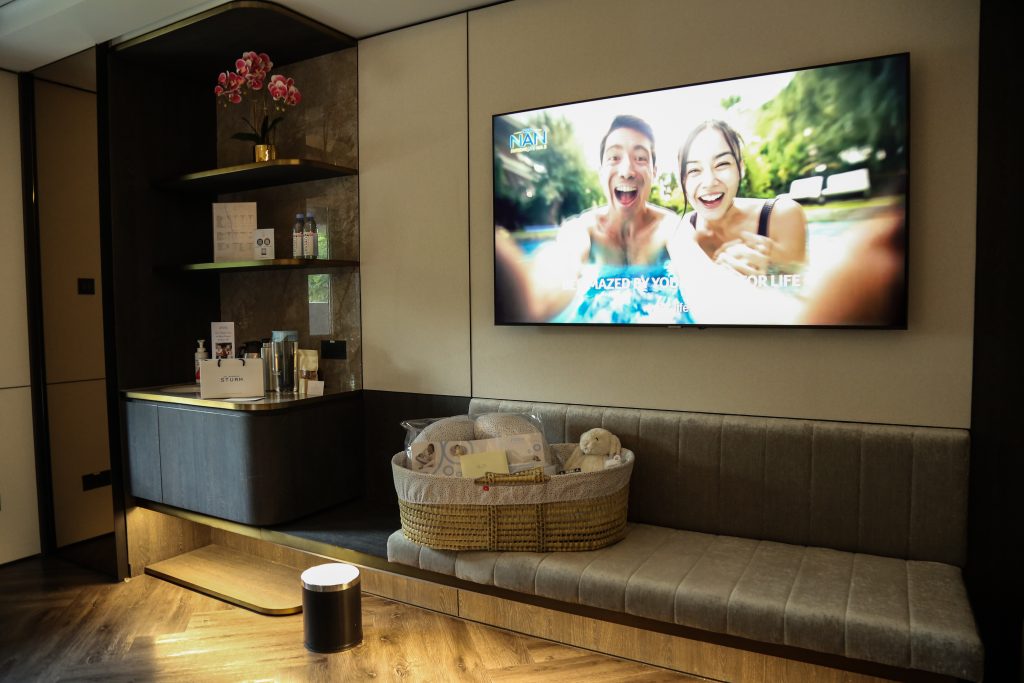 Care, Wellness Programmes And More
The mums-to-be ventured around the centre on a guided tour. It has a dedicated nursery and individual cameras above each infant so parents can see their child anytime, anywhere. KAI SUITES has a full suite of care and wellness programmes available during your stay. These include spa and aesthetics treatments plus scalp and hair care. What's more, there are even visits from Traditional Chinese Medicine (TCM) practitioners so you don't have to leave the comfort of your room.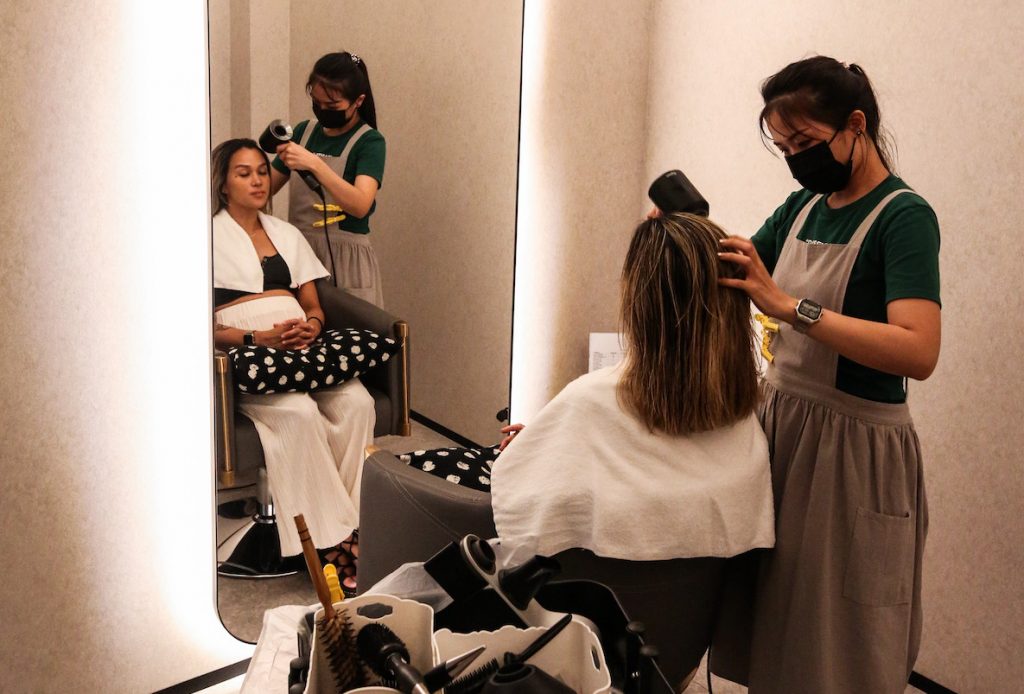 Confinement Food At Its Best
KAI CUISINE is a first-of-its kind program in confinement food. KAI CUISINE's dedicated in-house team of chefs in consultation with nutritionists and TCM practitioners, meticulously craft the dishes. Not only can mums heal, recover, regain their mental keel but also be nourished through these nutritious food.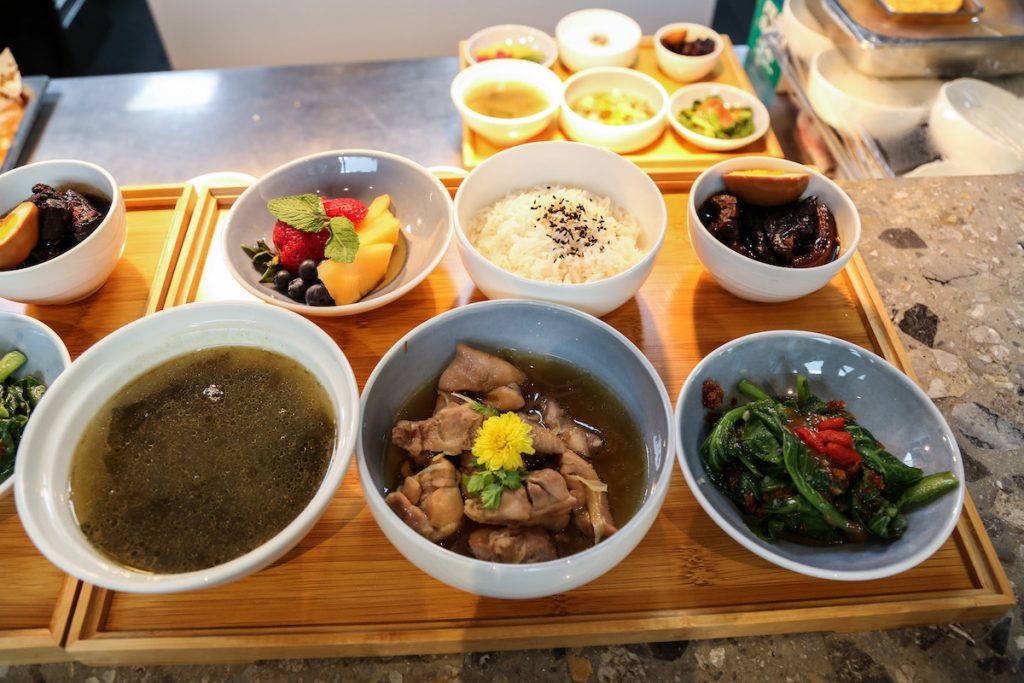 Our invited guests were ushered into the dining hall for lunch. It was beautifully adorned with pink roses! Our mums were treated to a specially curated menu of nutritious confinement food. KAI SUITES in-house master chef, Mr David Yip, was on hand to explain the benefits of each dish. He went on to explain how they complimented one another to offer a well-balanced meal.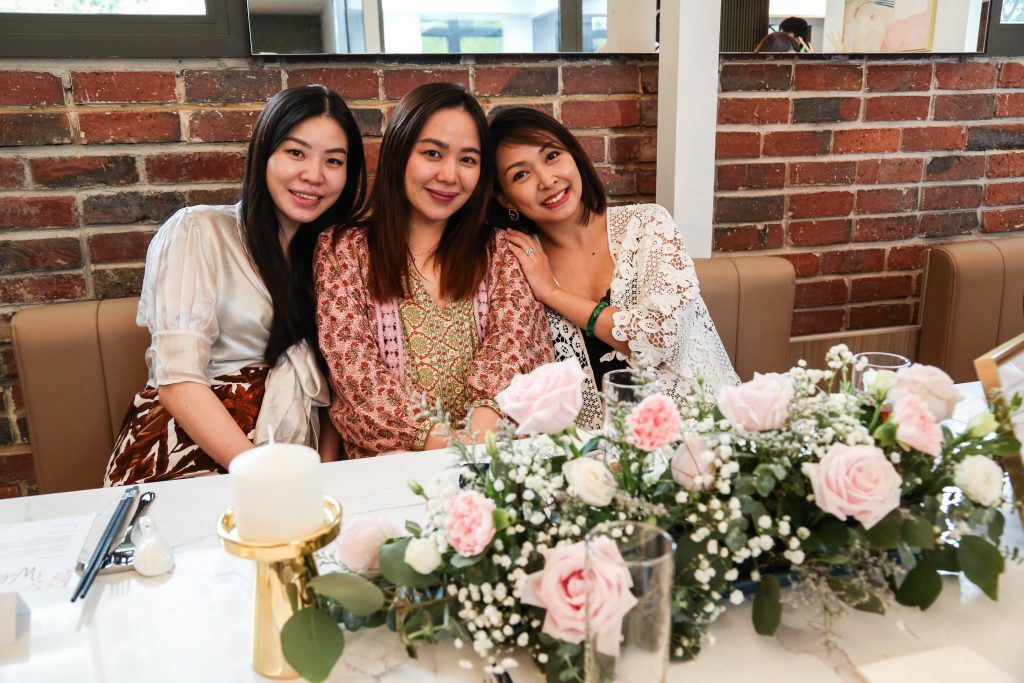 Afternoon Tea, Dinner & Staycation
KAI SUITES truly kept the mummies and their bellies happy with a delightful afternoon tea. Additionally, husbands joined their wives for a sumptuous dinner and also had the opportunity to stay the night. The couples had breakfast together the following day as well!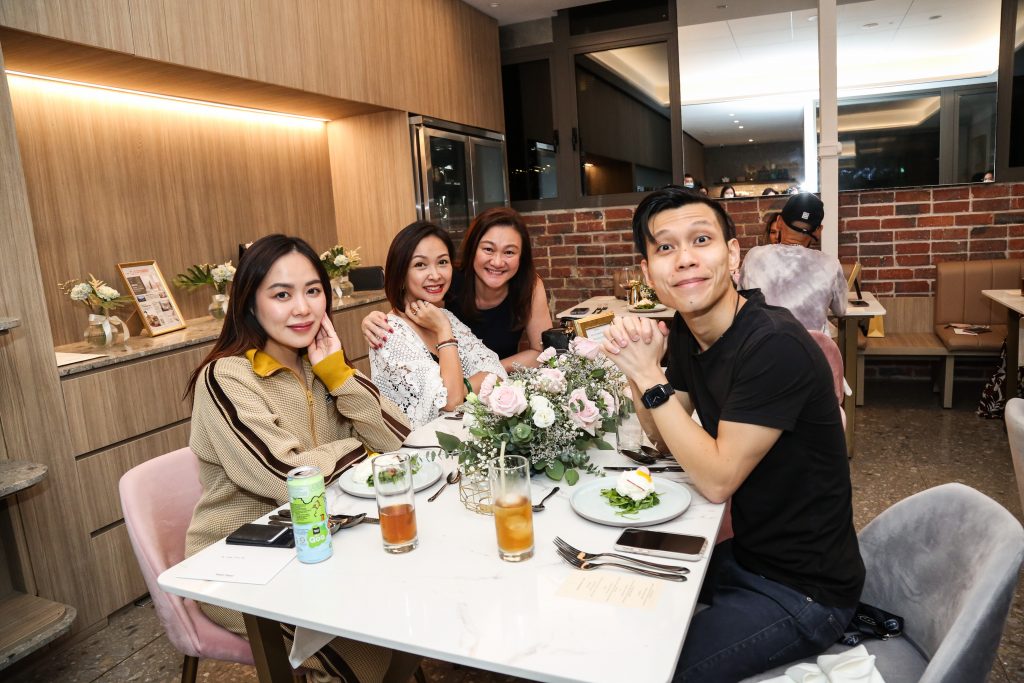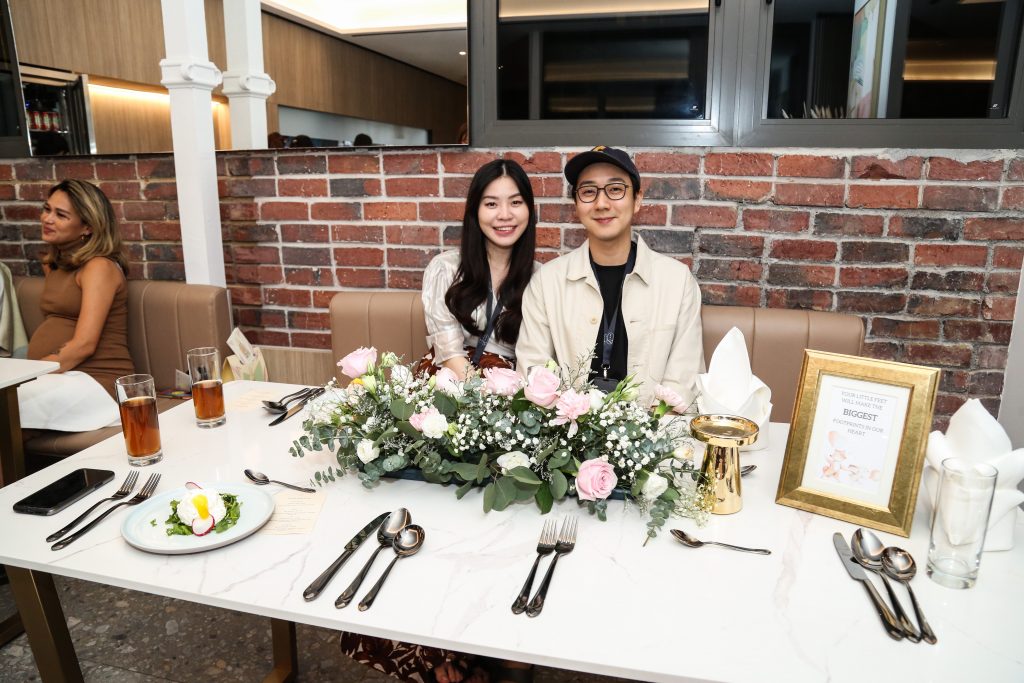 All the mums were also treated to a full body massage and scalp care therapy as part of their relaxing stay. A surprise photoshoot was put together to celebrate the mums and their bumps. Thereafter, the pictures were framed as a special keepsake for them to bring home. It was truly a memorable experience!
KAI Suites is located at 26 Dunearn Rd, Singapore 309423. For general inquiry and reservations, call +65 8855 6188 or email [email protected].