In light of the increasing cases of Coronavirus, or COVID-19, we reckon it's a good idea to spend a romantic evening at home instead. Here are nine great last-minute ideas for Valentine's Day.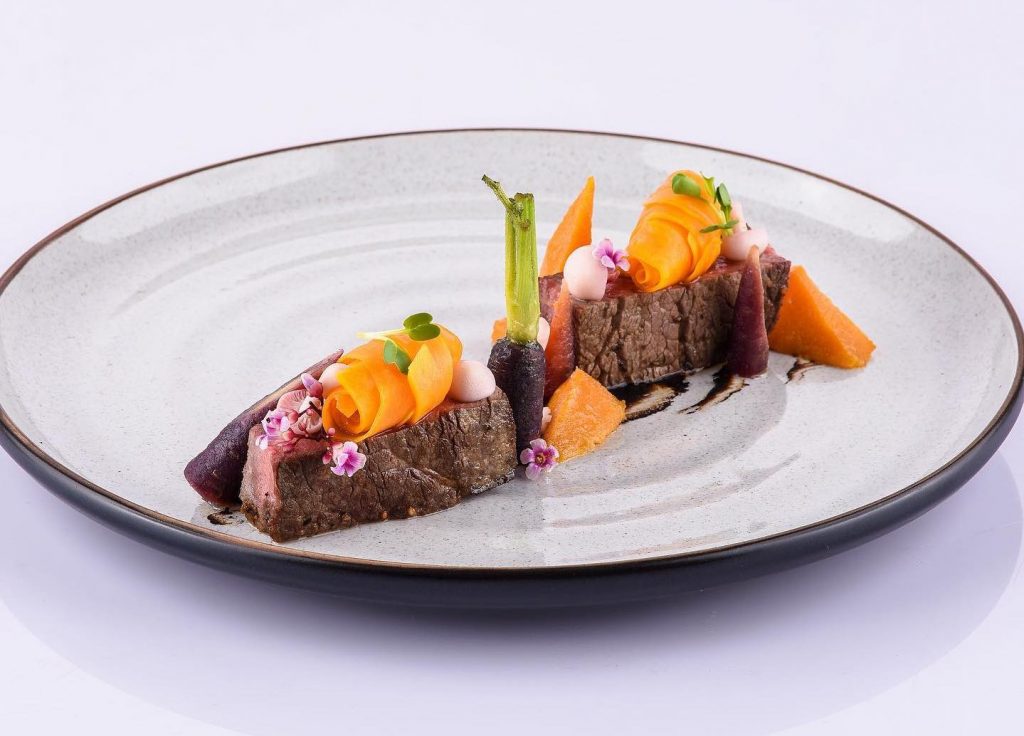 Want a decadent feast at home, with no need to wash your dishes afterwards? Consider hiring a private chef for your Valentine's Day meal together with your closest friends and their spouses. 
Indulge in amazing dishes like LUXE Catering's braised veal cheek with pot roasted root vegetables and truffle mash or a Wagyu beef bourguignon from Club Vivre's chefs. Vegetarians too have options from LUXE Catering like the Mille Feuille Printanier Ratatouille with eggplant and parmesan. Prices start from $65 per person at LUXE Catering and $117 per person in Club Vivre.
If you prefer a private dining experience for just two people, try Take a Chef. After personalising your requests, you get a tailor-made menu, and make any tweaks until it's perfect.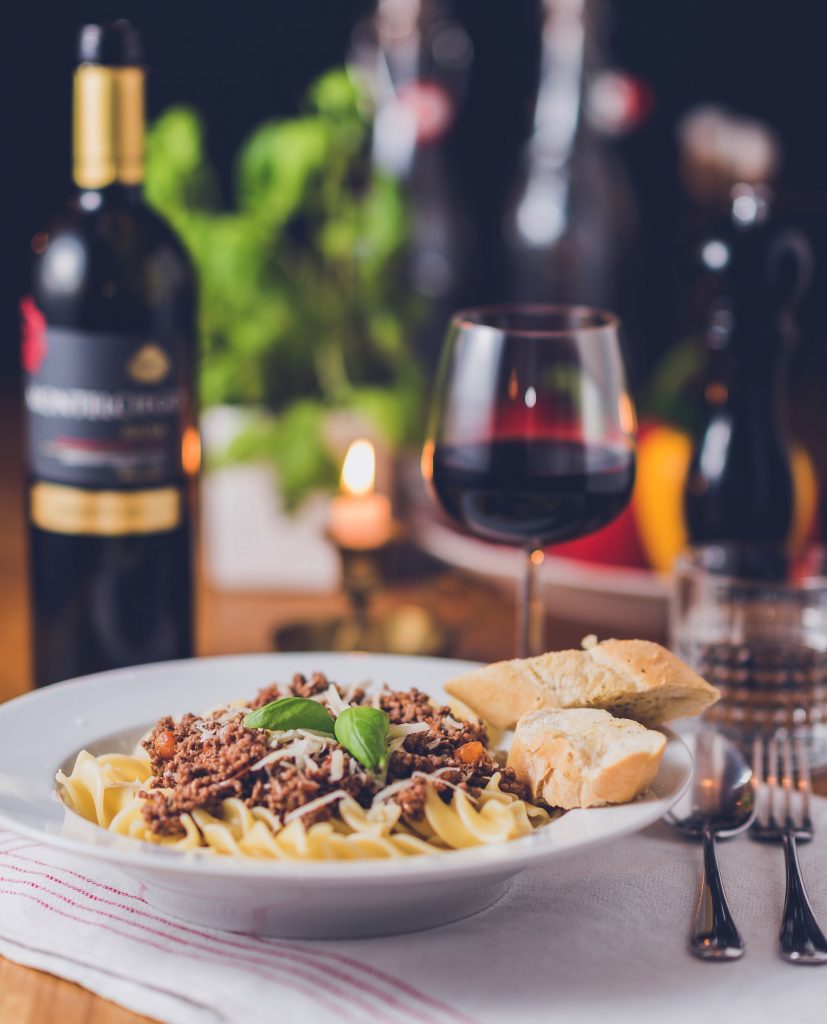 One of the easiest ways to have a wonderful dinner on Valentine's Day is to use delivery services. These include Grab, FoodPanda and Deliveroo. Cuisines include local comfort food, pizza and pasta from the best restaurants in the area. 
Elevate date night by using proper tableware and cutlery, as well as by ordering in gifts via Grab or FoodPanda. For example. you could get an assorted bouquet from Xpressflower on Grab. Other options on FoodPanda include a Valentine's Bundle comprising a Jacob's Creek Merlot, Ferrero Rocher, Korean strawberries and a rose.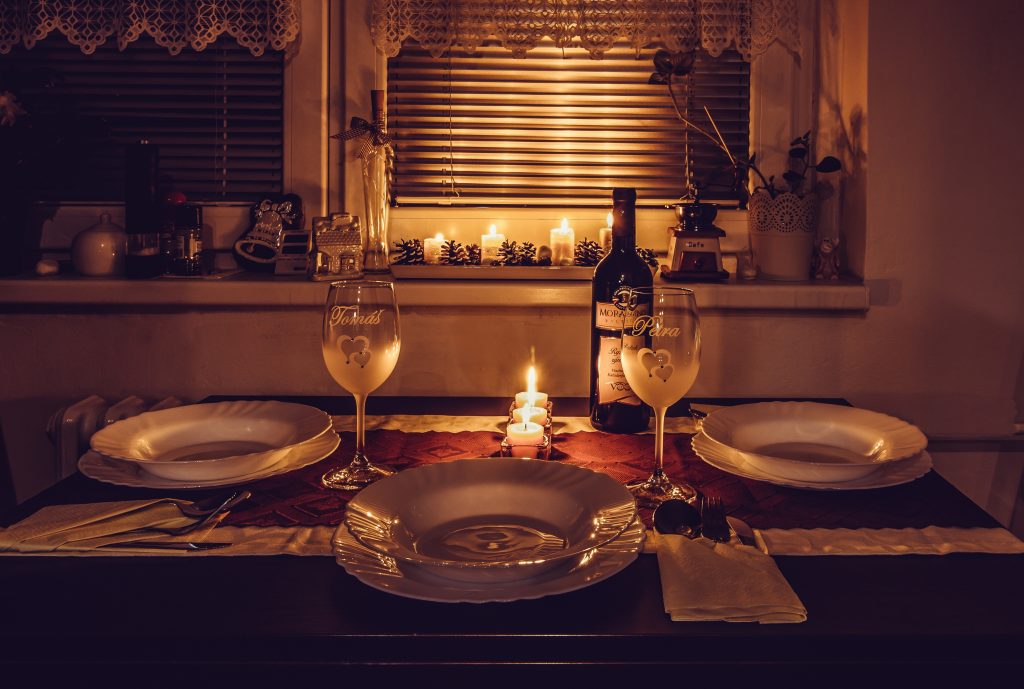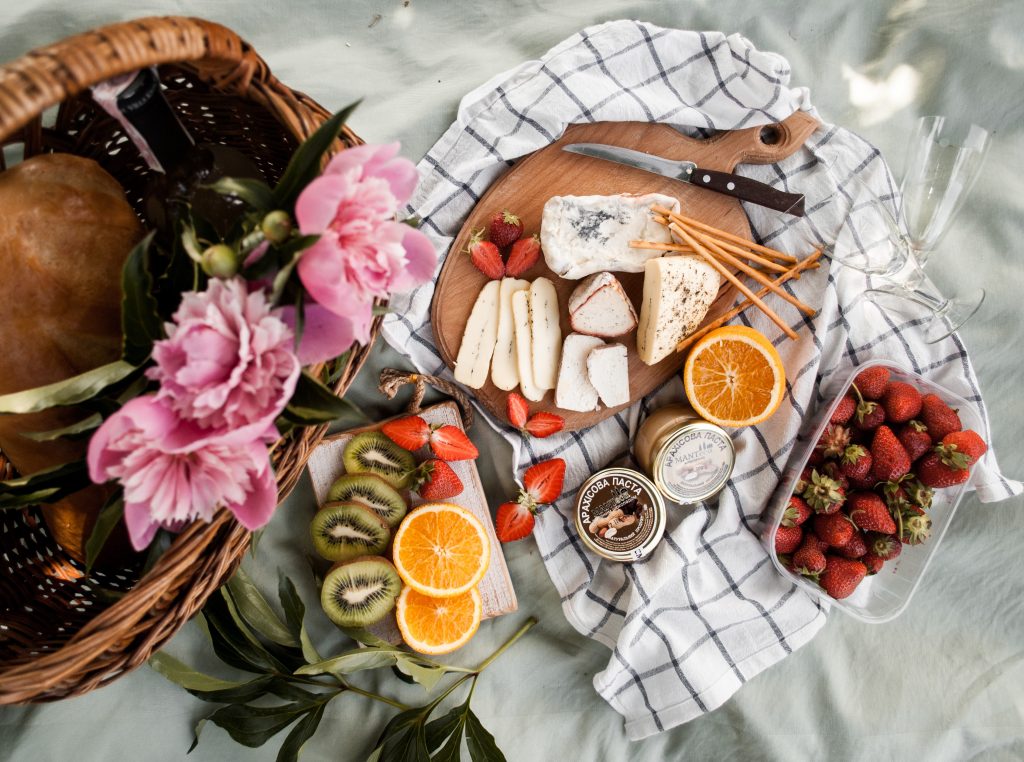 Transform your living space into an indoor picnic area. Decorate your home with an artfully placed blanket on the floor, comfy pillows and cushions, and electric tea lights in vintage lamps. 
To really make it an evening to remember, get a picnic hamper from Hédiard. Some items included inside are salmon and duck rillettes, aubergine caviar, and a 75cl Hédiard Chablis 2014. Top it up with an additional gift if you're so inclined. 
Pair this with more satiating bites like pasta, salad and sandwiches from Da Paolo Gastronomia. For urgent orders, WhatsApp them at 9322 0850. Otherwise, you could drop by their stores to pick up what you need, just remember to wear masks and bring hand sanitiser.
For a Leisurely, Romantic Evening
Luxurious Massages at Home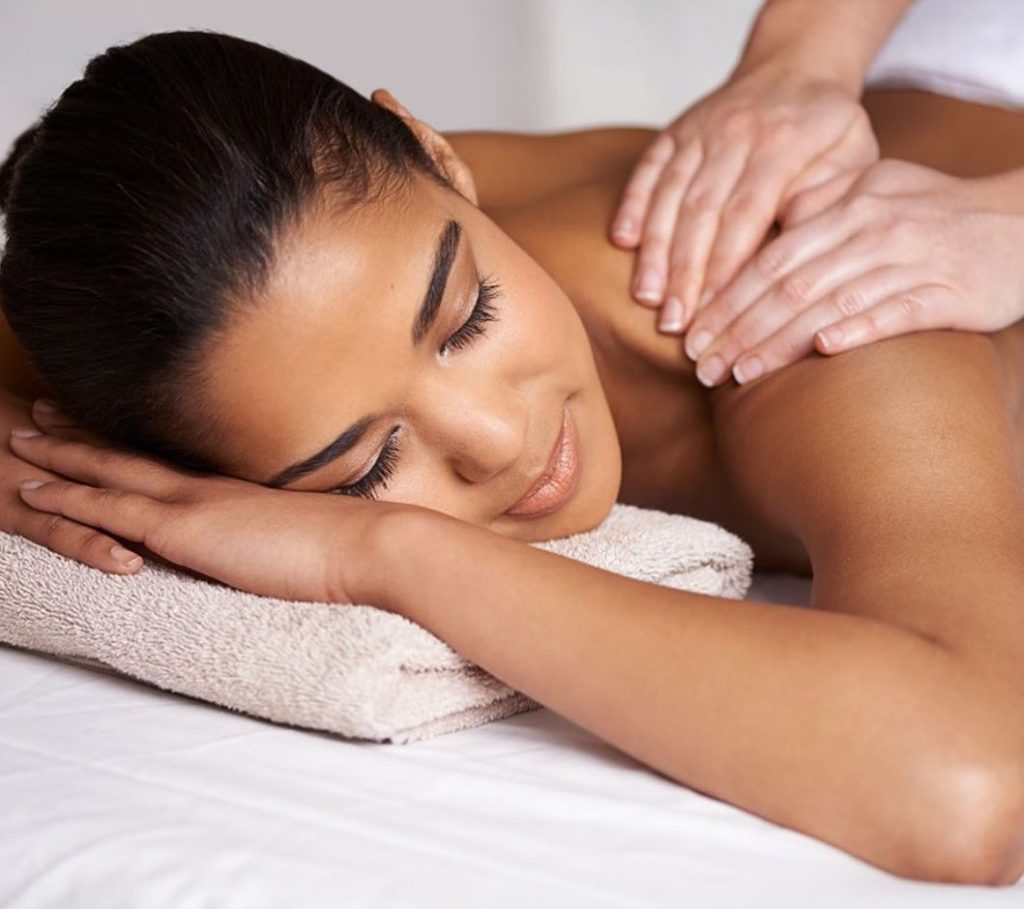 Enjoy a luxurious massage right in the comfort of your home. For example, Sole House offers you a range of treatments like foot reflexology, back, neck, shoulder and a full body massage. Prices range from $110 to $135 per hour. 
Additionally, you can opt for a longer treatment period of 90 mins and 120 mins for $166 and $225 respectively. Mix and match the various treatments to customise one to relieve your aches. Other options include Aleyda, or The Outcall Spa.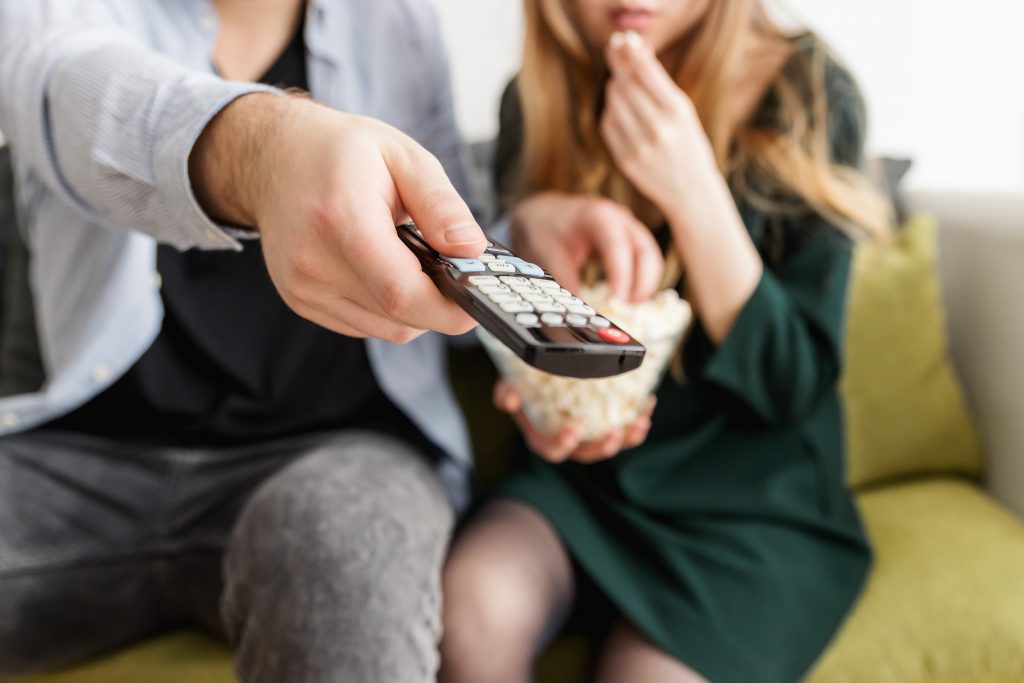 Make your evening just a little more special with these tasty popcorn recipes. Chill out on the sofa, and unwind from the work week catching up on your favourite dramas or movies. We do recommend to put away your phones to really enjoy the time together. 
Just get a few paints, canvasses and paintbrushes and you're ready for this date night idea, and your favourite tipple if required. Whether you follow a soothing Bob Ross tutorial or decide to create some abstract art, this could definitely be a cute, fun idea for Valentine's Day. Once you're done, hang your finished products on the wall.
Relieve Your Childhood by Playing Games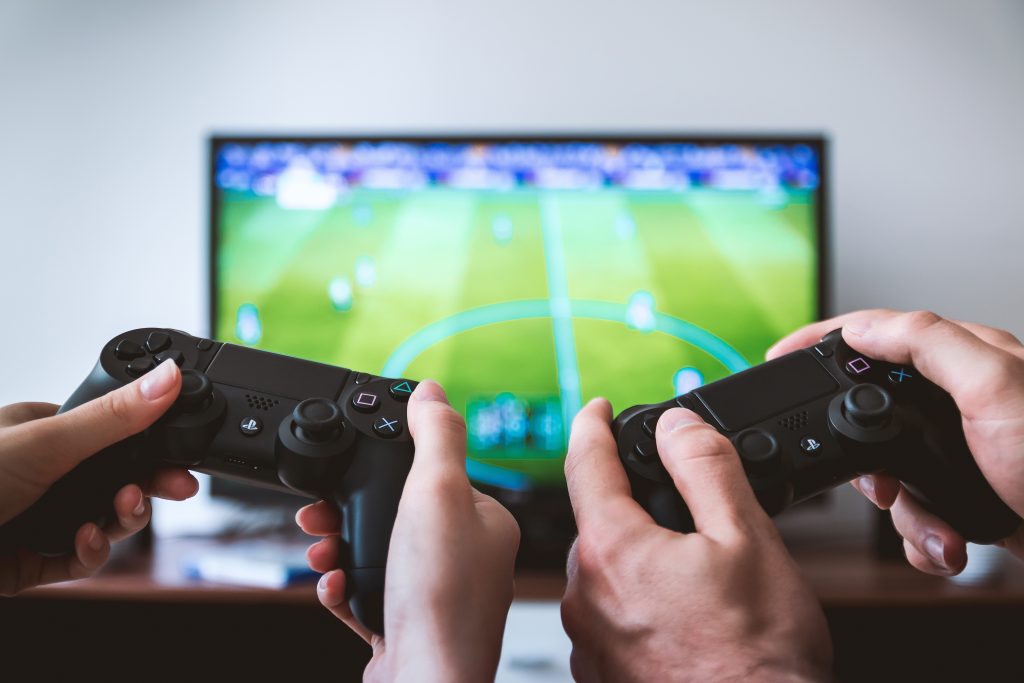 Challenge each other to a games night, that could comprise board games, card games, video games or all of the above. In particular, if you already have a games console like a PlayStation, XBOX or Nintendo Wii, pit your skills against each other in multiplayer games. Some examples include Warioware, Mario Kart, or Wii Sports. See the collection of PlayStation 4 games here.
Get to know your partner on a super intimate level with these sexy board games from Pleasure Hobby and Maison Mika. Try games like Cleo's Truth or Dare card deck, Monogamy board game, Fifty Days of Play and the OpenHearted Sex Talk Game. 
Should you need to get them in time for Valentine's Day, Maison Mika has same-day delivery for a flat fee of $13. Similarly, Pleasure Hobby also has same-day delivery for $7.90, or free for orders more than $79.