You often hear about Singapore being small, but even on this tiny island, there are many places and hidden gems that are suitable for bringing young kids to. As we countdown to Singapore's 52nd birthday (9 August 2017), here's a list of 52 places that we at Mummyfique think are worth bringing the littles ones for a day out that everyone in the family, mum, dad and kids, will enjoy and have a blast. We'll be adding in new places every day from now till National Day so check back for new updates on ideas of where to take the kiddos.
1. Singapore Zoo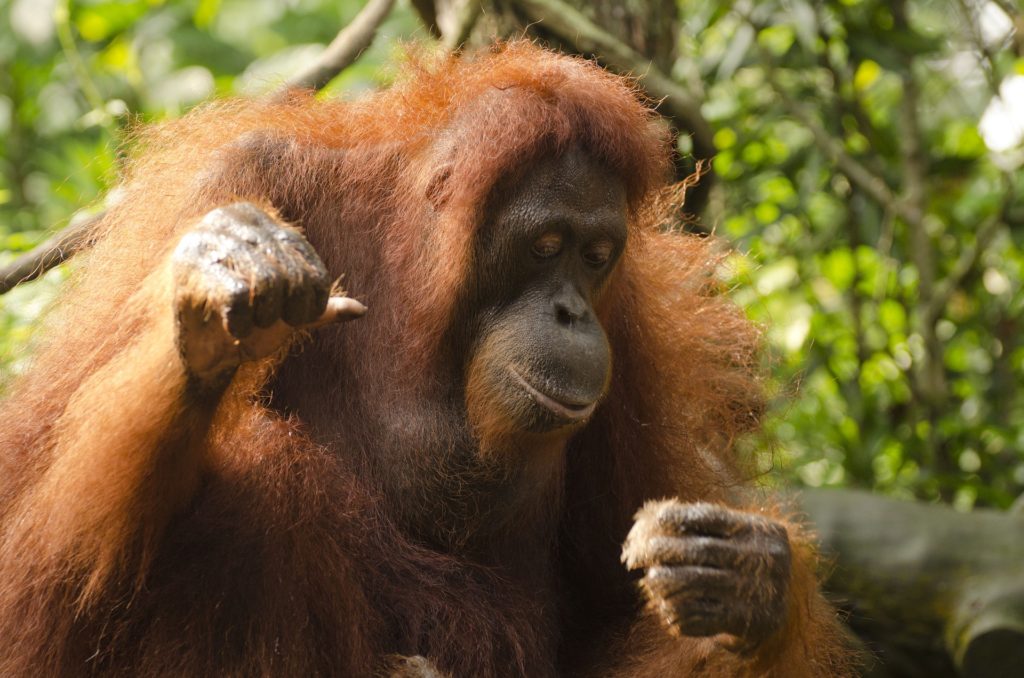 Most Singaporeans would have visited this beloved attraction when they were younger, whether it be for birthdays, school excursions or just a fun animal-filled day with the family. With over 26 hectares of space filled with 2,800 animals spanning over 300 species, not to mention a variety of animal shows, you can expect to spend a full day here, without getting bored. Don't forget to check out the neighbouring River Safari and Night Safari for more animal interactions. The former houses the world's largest collections of freshwater fauna and over 6,000 animals, including Singapore's resident giant pandas, Kai Kai and Jia Jia, while the latter is world-renowned for letting people get close with nocturnal creatures.
*For the month of August, local residents enjoy a 52 per cent discount off admission to two Wildlife Reserves Singapore parks. There will also be special National Day themed animal shows. For more information on this promotion, click here. 
80 Mandai Lake Road, Singapore Zoological Gardens, Singapore 729826
For more information, please visit their website here.
2. Jacob Ballas Children's Garden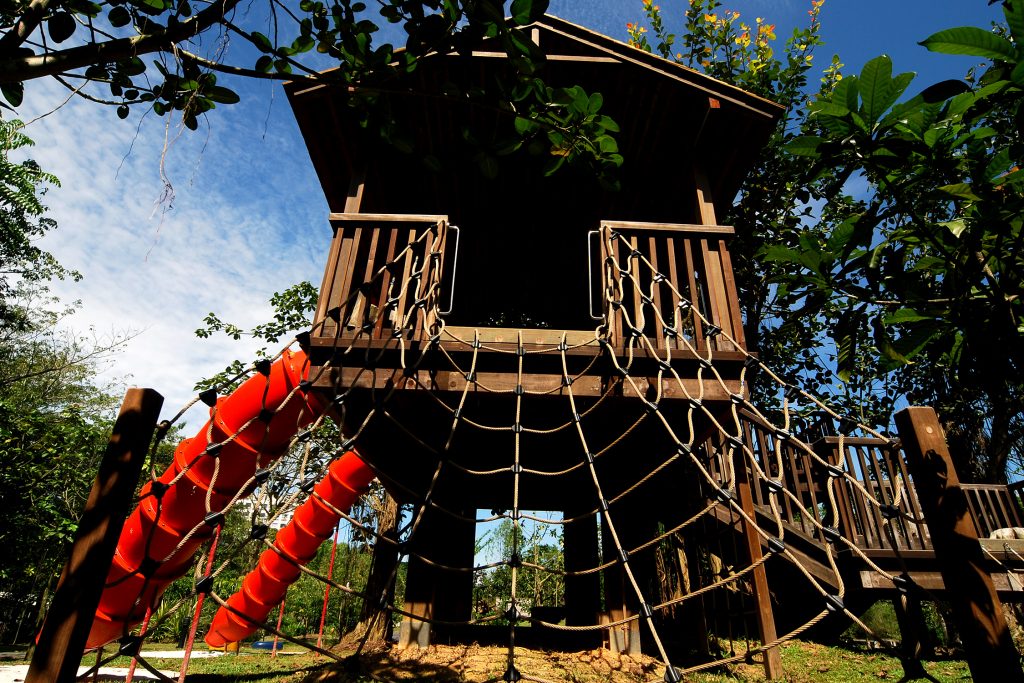 As Asia's first garden dedicated to children, the Jacob Ballas Children's Garden aims to educate and instil a love for nature in children while providing a place to explore, learn and play. Our top tip – download the pre-planned worksheet from their website to really maximise the experience. Look out for the new expansion plan that will be completed in 2018, where children will get to learn about various eco-systems and how they support life.
481 Bukit Timah Road Singapore 259769.
For more information, please visit their website here.
3. Sentosa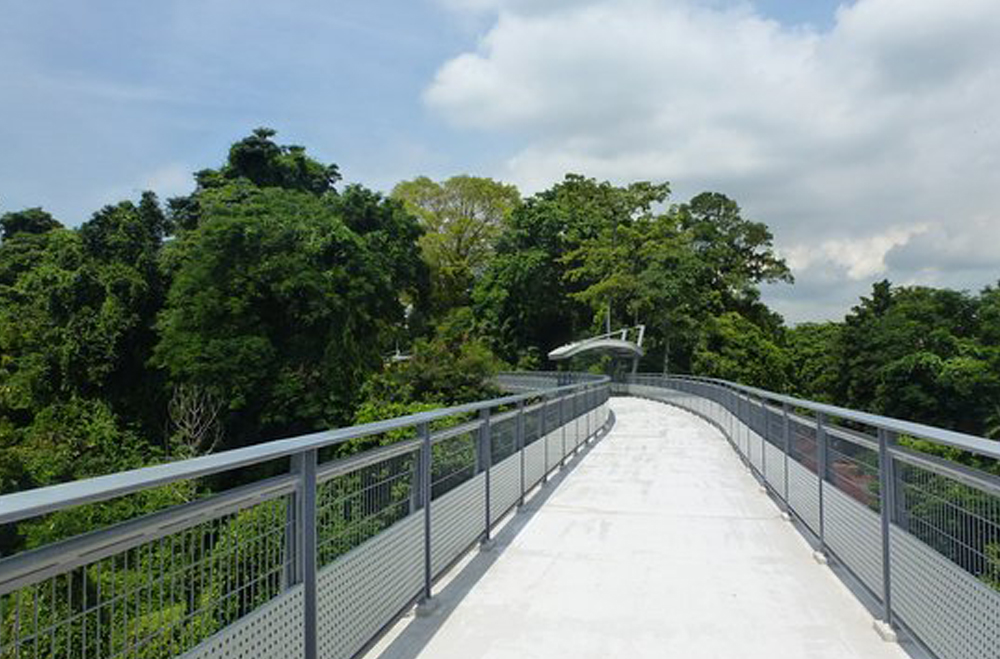 Sentosa is one of the most iconic places of our childhood for many Singaporeans as the place to go for a day of fun in the sun. The island has changed a lot over the years with the introduction of many family-friendly attractions such as the Skyline Luge and Fort Siloso Skywalk — so there's something for everyone regardless of age, and it's easy to spend the day or even days here on this offshore island.
For more information, please visit their website here.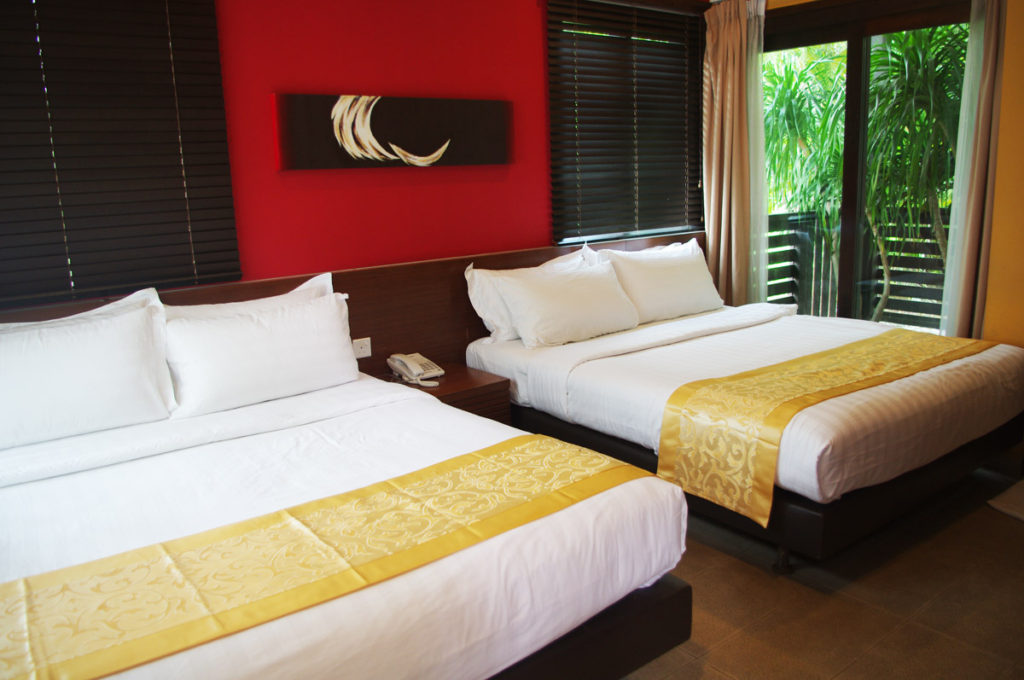 As Singapore's first and only agri-tainment farm, D' Kranji Farm Resort provides an escape from city life with your own private villa during your stay. Though it was originally designed with couples in mind, families can now enjoy a taste of the farm life with the bigger villas so the little ones can get an idea of what it was like living in a kampong as well. From prawn fishing (better known as prawning) to trips to the Sungei Buloh Wetland Reserve to exploring the frog and goat farm, one can expect hours of simple fun and exploration for the whole family.
10 Neo Tiew Lane 2, D'Kranji Farm Resort, Singapore 718813
For more information, please visit their website here. 
5. The Animal Resort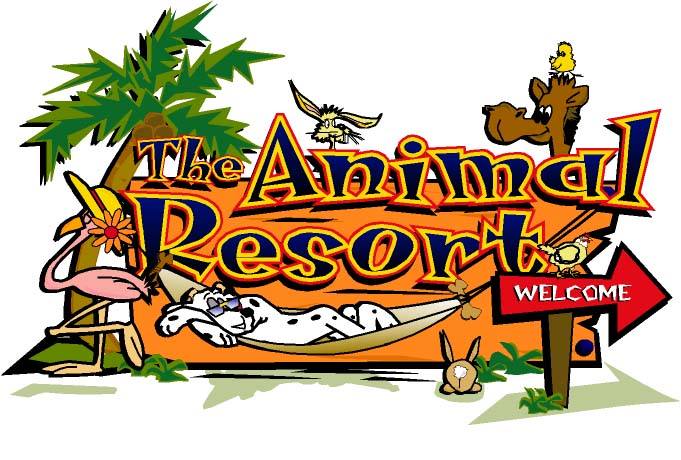 Get your minis away from the screens and give them a taste of the kampong life with a visit to The Animal Resort. Get up close and personal with some of the local animals in Singapore such as quails, cassowaries, roosters, geese and more. Little ones can feed the animals with pre-packed food  — hay, carrots and stale bread — all priced between S$1 and S$2.
Though locate little ways off the beaten road at Seletar West Farmway, it's definitely worth the trip for the vintage vibe and old-school charm and a rare gem in modern day Singapore.
81 Seletar West Farmway 5, Singapore 798061.
For more information, please visit here.
6. Bishan-Ang Mo Kio Park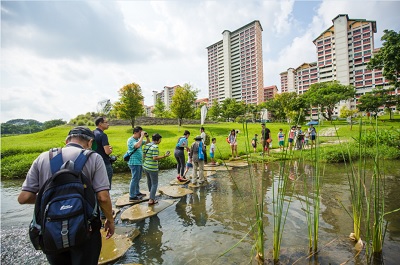 Spanning 62 hectares, the Bishan-Ang Mo Kio park is one of the largest urban parks in Singapore and there are lots of fun family-friendly areas and facilities within in it. Bring your pet dogs to roam free in the 2100 sqm dog run area, explore the flora and fauna along the naturalised river or go for a stroll with the family at the forest walk. For the little ones, they will love running, climbing and dangling from the adventure playground, as well as manoeuvring the various water-spouting devices at the water playground.
Ang Mo Kio Ave 1, Singapore 569981
For more information, please visit here.
7. Swissôtel Merchant Court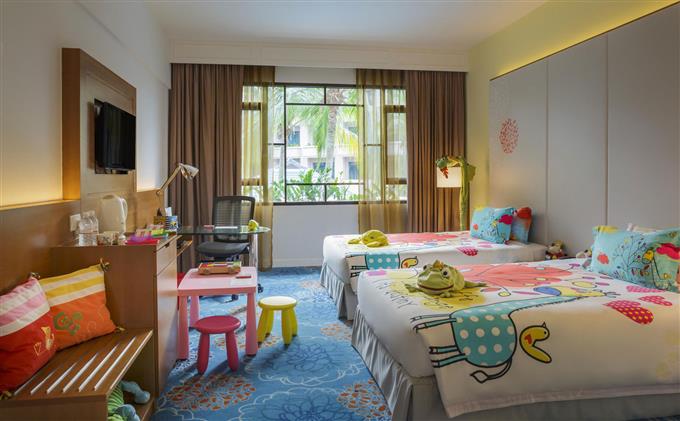 We at Mummyfique like this hotel for the special provisions that it makes for families who stay with them. Let the hotel know in advance that you are coming with kids and they will make up the rooms as Kids Rooms, with different themes that are specifically catered to the needs of children up to 17 years of age. Expect vibrant coloured beddings, soft, huggable toys and plenty of materials to keep them occupied, with each room either connected or adjoined to the parents rooms, allowing daddies and mummies to keep an eye on their kids while getting a much sought after break.
20 Merchant Road, Swissôtel Merchant Court, Singapore 058281
For more information, please visit their website here. 
8. MOSH!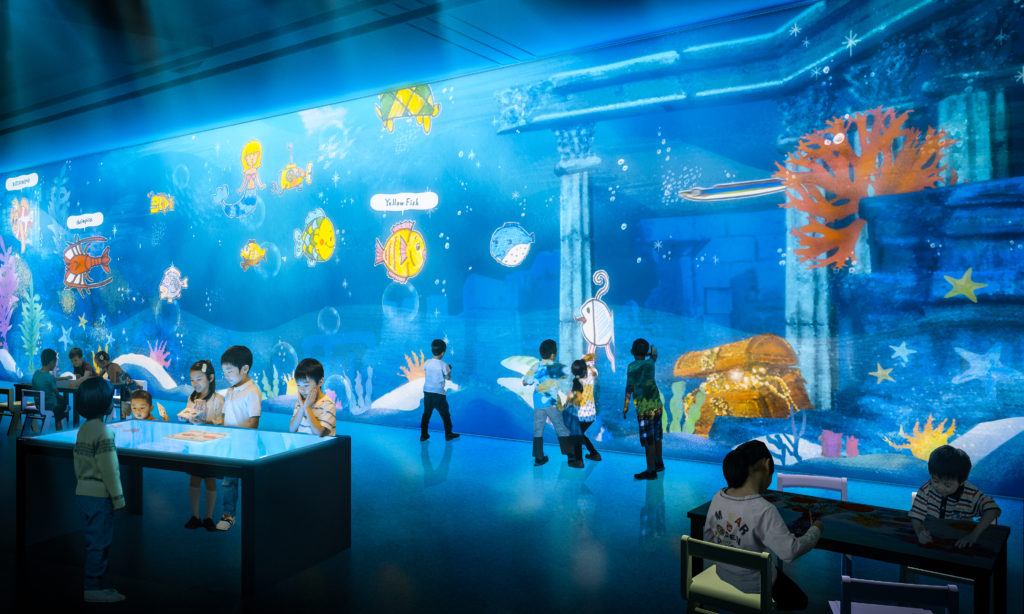 Pronounced Moshi, Singapore's very first interactive digital multi-media theme park promises to provide endless fuel for your little one's imagination. Using state-of-the-art technology from Japan, each and every exhibit is specially conceived to help stretch the imaginations of the leaders of tomorrow (our little ones).
31 Beach View, #03-01 Palawan Kidz City, Singapore 098008
For more information, please visit their website here. 
9. Splash @ Kidz Amaze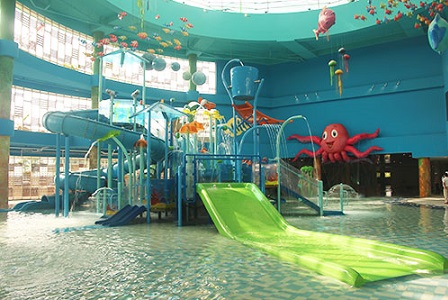 Have fun in the Enchanted Deep Sea at Splash @ Kidz Amaze's indoor water playground where you get to cool down and avoid the sun at the same time. The park is divided into two main areas – one for younger kids and one for older ones. The splash pad where a giant octopus with water spouting out of its suction pads hangs overhead is the area that's specially set aside for kids. The water structures here emit gentle streams of water and can be manoeuvred to allow children to "shoot" one another. Stay until the evening to see the place light up in enchanting purple hues.
9 Sentul Crescent, Level 3, SAFRA Punggol, Singapore 828654
For more information, please visit their website here. 
10. Climb Central @ Kallang Wave Mall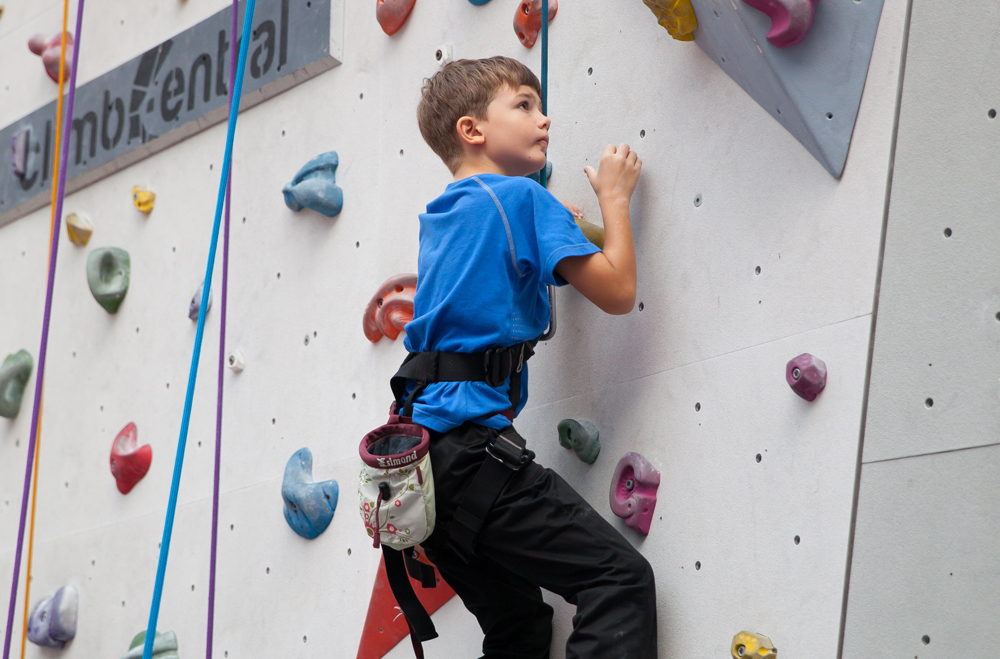 Want to do something active but don't want to get under the sun? Bring out your inner Spiderman at Singapore's tallest indoor rock climbing wall. With over 1,000 square metres of climbing surface and climbing lanes plus an abundance of equipment suitable for both kids and adults, this is a place where everyone, regardless of age, would be able to hone their climbing skills safely. The crew conduct 15-minute long safety briefings to teach parents basic safety measures and how to belay so that the whole family can exercise and have fun while they're at it!
1 Stadium Place #B1-01 Kallang Wave Mall, Singapore 397628
For more information, please visit their website here. 
11. Kidzania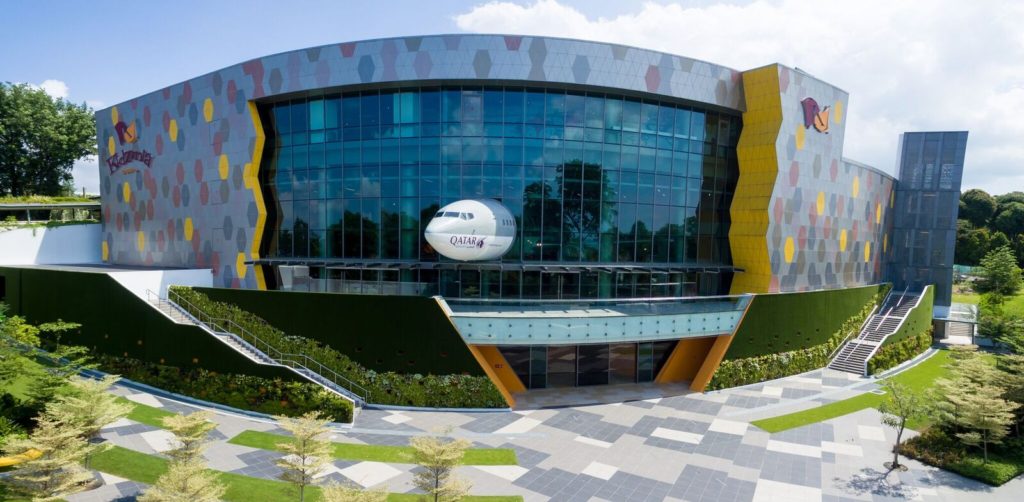 An indoor theme park that inspires fun and learning through role-play, KidZania allows children aged four to 17 to learn about different careers through the various activity stations such as Acting Academy, Dental Clinic and Radio Station. It is also the first KidZania in the world to house a full-wing fuselage of a Boeing 737. Although KidZania is kids-centric, it doesn't mean that grown-ups are left out of the fun. Parents can join in the fun too such as being a shopper at the convenience store manned by your kids or as a cabin passenger at the aviation academy.
Palawan Kidz City, Sentosa, 31 Beach View #01-01/02, Singapore 098008
Visit their website for more information.
12. eXplorerkid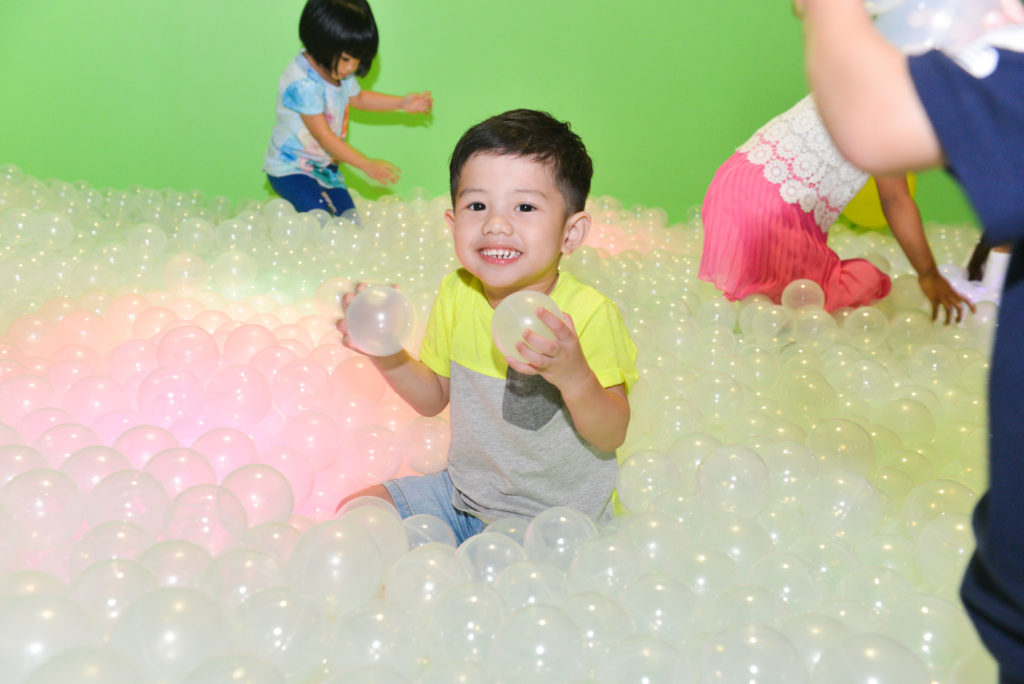 With kinetic sand play, a lit ball pool, toddler play area, obstacle courses and even a rope course with a suspension bridge, this indoor playground is the perfect place for little ones to burn off some extra energy on a rainy day! Aiming to aid the social, emotional and speech development of children while honing their leadership, social and motor skills, eXplorerkid's various play stations promise endless fun for kids of all ages. They also conduct various kids-related workshops and activities throughout the year, such as cooking classes and races for kids.
E!hub outlet: 1 Pasir Ris Close, 3rd Floor E!hub @ Downtown East, Singapore 519599
AMK Hub outlet: 53 Ang Mo Kio Ave 3, #04-02 AMK Hub, Singapore 569933 
For more information, please visit their website here.
13. Splash-N-Surf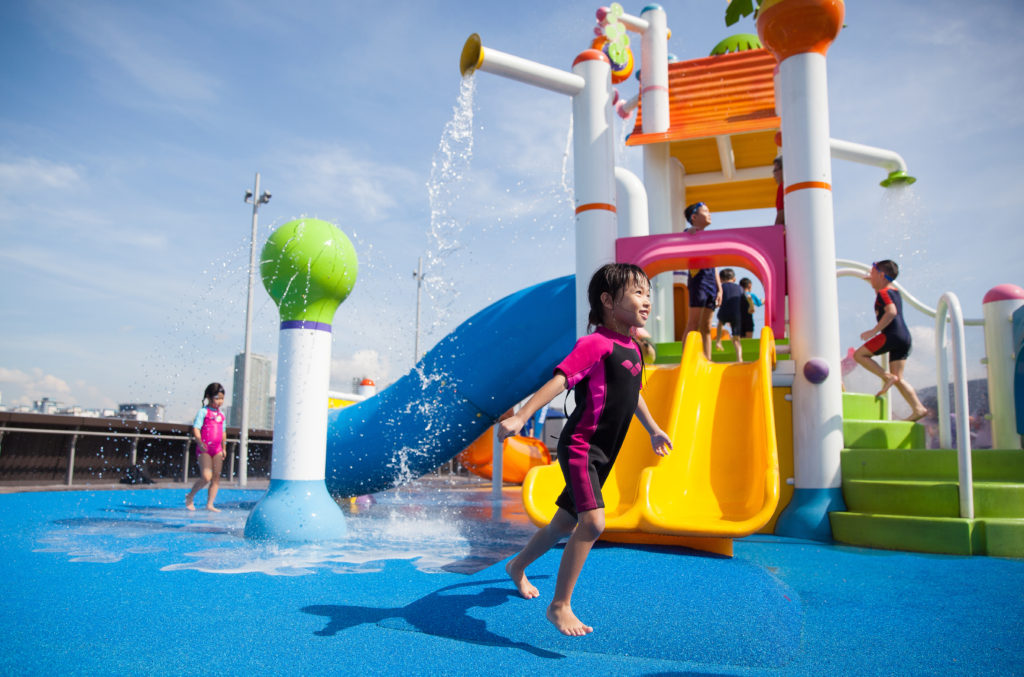 Made up of a Kids Water Playground (suitable for children aged three to 12), a Lazy River for the young and young at heart and the Stingray, a surf clinic specially catered towards families, youths and surfing enthusiasts, the Splash-N-Surf at the Singapore Sports Hub is the place to be if you're looking to cool off on a sweltering hot day.
1B Stadium Walk, Singapore 397690
For more information, please visit their website
here
.
14. Woods in the Books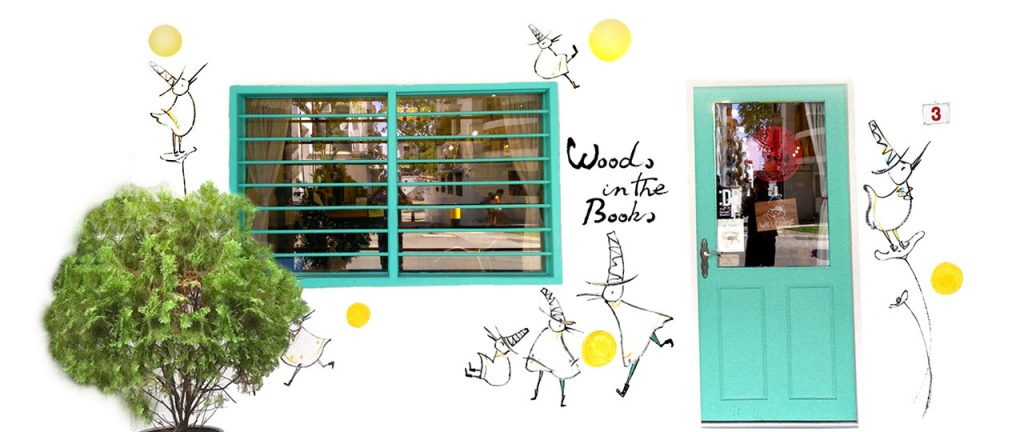 Located in the heritage-rich Tiong Bahru estate, Woods in the Books is the place to stock up your curation of books for the young and the young at heart. From picture books to classics and even graphic novels, the whole family's inner bibliophile would definitely be satisfied with a visit to this hole-in-the-wall. If you are looking for somewhere more central to bring your kids to find age-appropriate books, head to their Books Ahoy! branch in Forum the Shopping Mall.
Woods in the Books, No. 3 Yong Siak Street, Singapore 168642
Books Ahoy!, Forum The Shopping Mall, #02-03, 583 Orchard Road, Singapore 238884
For more information, please visit their website here. 
15. Dairy Farm Nature Park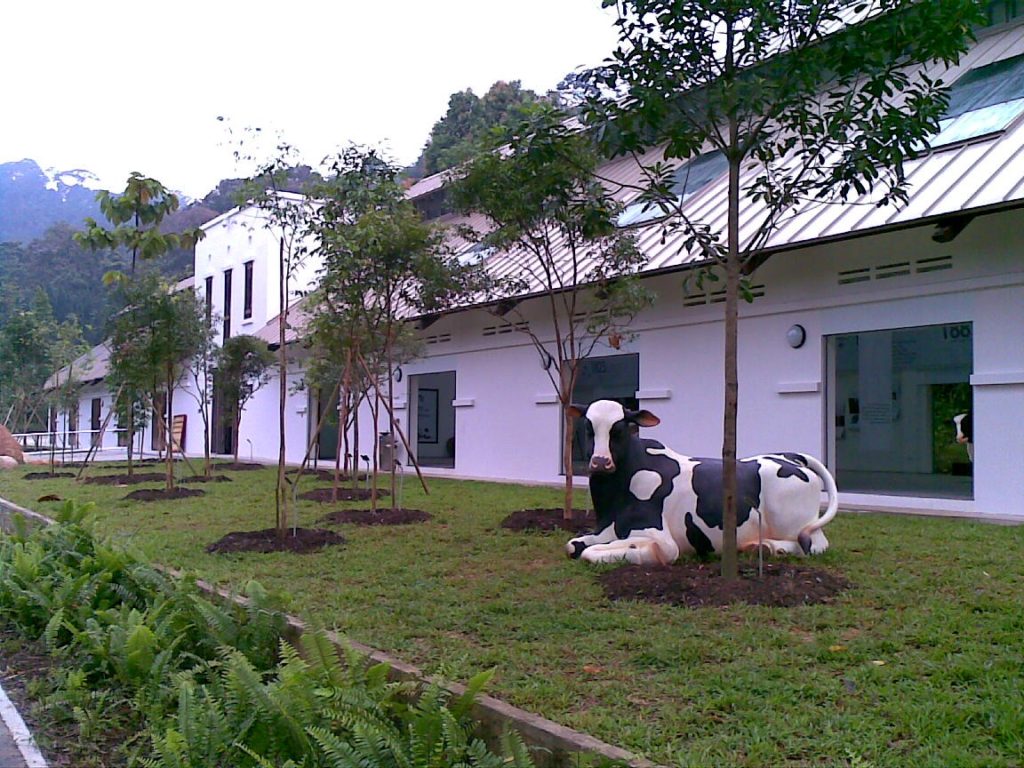 Get in touch with nature with a family visit to the Dairy Farm Nature Park where there are multiple trails for hiking and biking, nature trials, and the Singapore Quarry where kids can be introduced to many of Singapore's freshwater flora and fauna. Every Saturday, the Dairy Farm encourages parent-child bonding through a special 90-minute long 'I heart Nature' workshop, where participants can take part in craft activities and a nature appreciation walk.
100 Dairy Farm Road, Dairy Farm Nature Park, Singapore 679057
For more information, please visit their website here.   
16. The Air Force Museum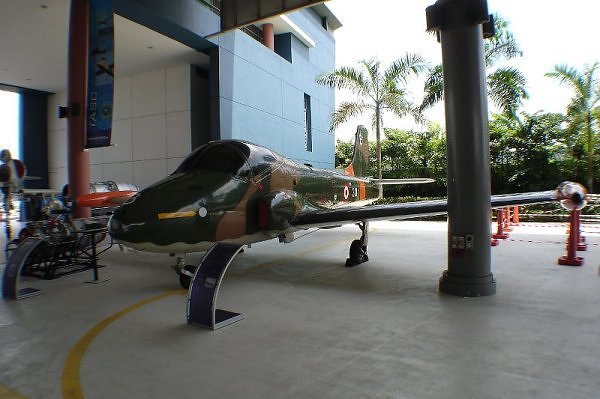 If your young one is fascinated with planes, the many fighter planes and helicopters on display at the Outdoor Gallery on level 1 of The Air Force Museum. Children are encouraged to touch, explore and even sit in the cockpits of the planes and imagine what it is like to be a pilot. The museum also gives children insight into the Singapore Air Force history and they'll love to get their hands on the multimedia simulator where they can simulate flight and execute combat manoeuvres.
400 Airport Road, Singapore 534234
For more information, please visit their website here. 
17. Forest Adventure
Challenge your kids to climb the high elements and navigate their way through obstacles at Bedok Reservoir. Forest Adventure has a special kids course that comprises 22 crossings and two zip lines, great for little ones who are active and have no fear of heights. Parents are encouraged to follow alongside their children who are seven and below, and cheer them on to not give up even if they are scared. It'll be an experience that they won't soon forget.
Bedok Reservoir Road, Singapore 479244
For more information, please visit their website here. 
18. Eat Play Love Craft Cafe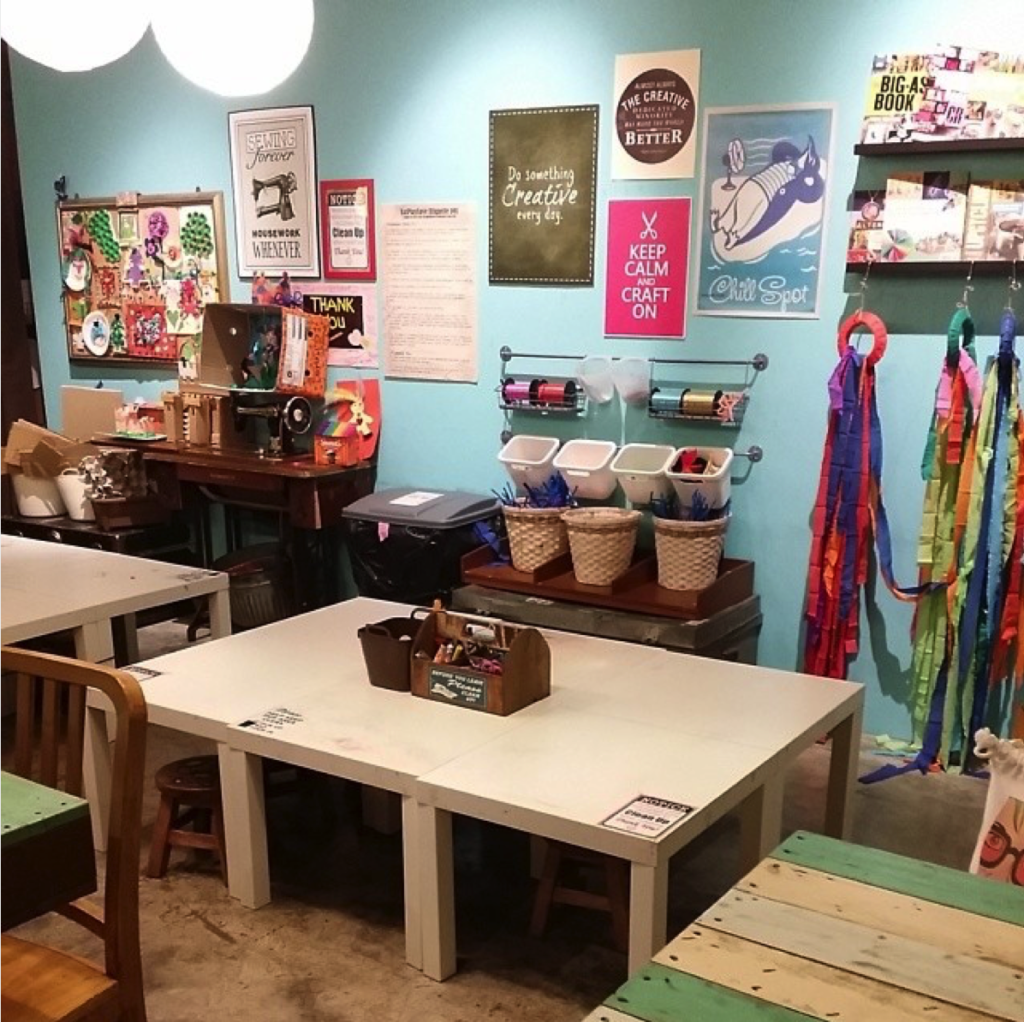 Located at the trendy art district of Singapore, parents and their minis can get their creative juices flowing at the Eat Play Love Craft Cafe. At the specially dedicated craft corner for little ones, kids can enjoy free-flow art materials to work on a range of arts and crafts. The best part: you get to bring your art home with you as a keepsake! Parents can also take this opportunity to show young ones a little piece of their childhood, introducing them to old-school snacks and vintage bits and bobs.
27 Aliwal Street, #01-07  Aliwal Arts Center, Singapore 199918
For more information, please visit their website here. 
19. Coney Island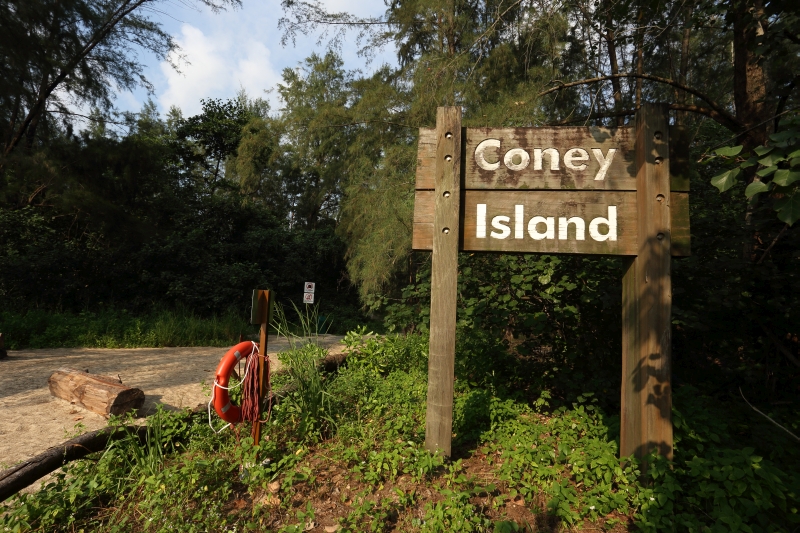 Give your little ones a taste of a natural environment at Coney Island Park. With no real man made structures found within the boundaries of the park, it's as close to nature as you can get here in Singapore as efforts have been made to make the park as ecologically sustainable as possible. Enter from either the east or west entrance and enjoy a day on scooters or bikes to explore the entire park that is well-sheltered by towering trees. There's a play area made entirely out of wood, as well as five beaches where the family can gather and enjoy the shoreline breeze. When you are done exploring, exit by the west entrance and have a meal at the nearby The Punggol Settlement where dining options abound.
Beside Punggol Promenade Nature Walk
For more information, please visit their website here. 
20. Westgate Wonderland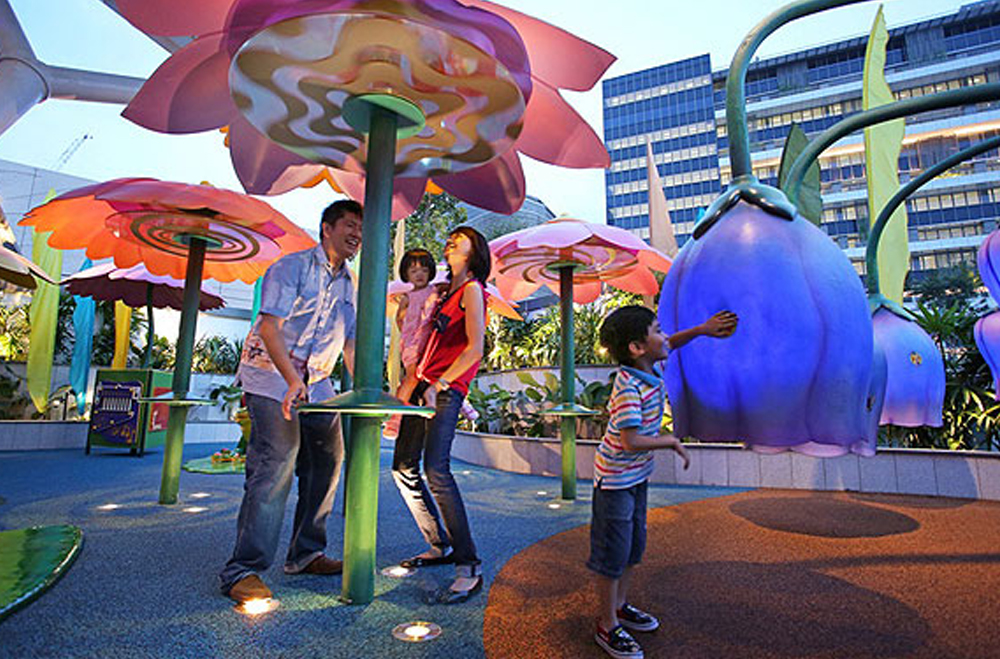 Play areas in malls are great for when your mini needs to run around for a bit while you are shopping, but the one located at Westgate is more than just a place for little ones to burn off their excess energy, it's worth making a trip here just for the playground. Featuring a 10-metre tall tree house, an enormous watering can, giant insects and flowers, it's a fantasy world come to life on the rooftop of a mall. With slides, rock climbing walls, water play areas and a blower room to dry off your little ones, it's safe to say that your child may not want to leave this place.
Level 4, Westgate, 3 Gateway Drive, Singapore 608532
For more information, please visit their website here.
21. Science Centre Singapore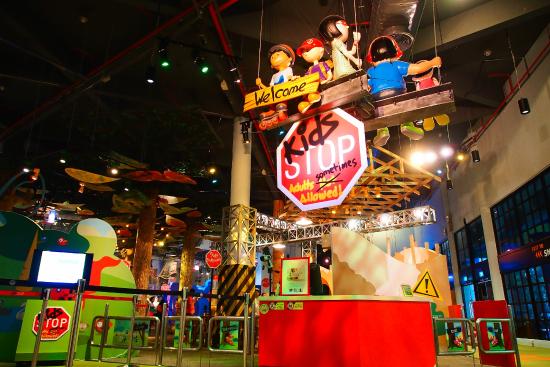 Many of us have memories of visiting this long-time Singapore institution where we got our first taste of the wonders of science explained in an easy for kids to understand manner. This philosophy still runs true in Science Centre and they haven't deviated from this even with the new additions that it has made over the years. Children will love exploring KidsSTOP where young kids are encouraged to explore the various zones and learn more about scientific principles, as well as experiencing sub-zero temperatures at SnowCity. Not to be missed either is Asia's Largest Mirror Maze where kids have to help Professor Crackitt find his pet parrot and get out of the maze.
15 Science Centre Road, Singapore 609081
For more information, please visit their website here. 
22. Singapore Philatelic Museum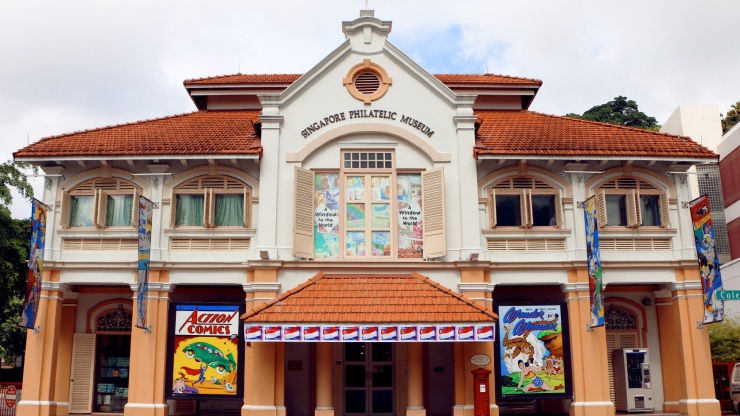 Learn more about the world of stamps and how letters get posted around the world. The interactive display encourages children to explore and learn about the postal system on their own, as well as get an up close look at some of the world's rarest stamps. The museum also has a series of revolving exhibitions where they bring in stamps of various themes such as the current 'A Little Magic Exhibition' where fairy tale themed stamps from around the world are showcased.
23B Coleman Street, Singapore 179807
For more information, please visit their website here.
23. Furama RiverFront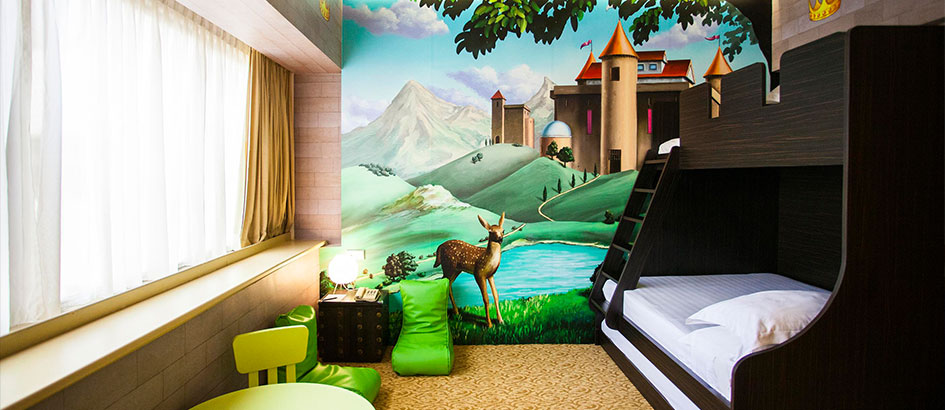 A staycation here will be one that your little ones remember for a long time to come, especially if you book a Theme Room for your stay. Featuring various themes including pirates, underwater and mountain landscape, the room is furnished with bunk beds that can accommodate up to two adults and two kids, as well as an Xbox console for everyone in the family to play to their heart's content. It's not just the rooms that are kid-friendly. On level 1 is the PAWS Playroom filled with bricks, block and all types of toys for little ones to play with. There's also an awesome play area at the hotel's restaurant Tykes @ The Square for kids, while the swimming pool has a huge inflatable bouncy castle. If that doesn't make it a great place for a staycation with little kids, we don't know what does.
405 Havelock Road, Singapore 169633
For more information, please visit their website here.
24. Singapore Cable Car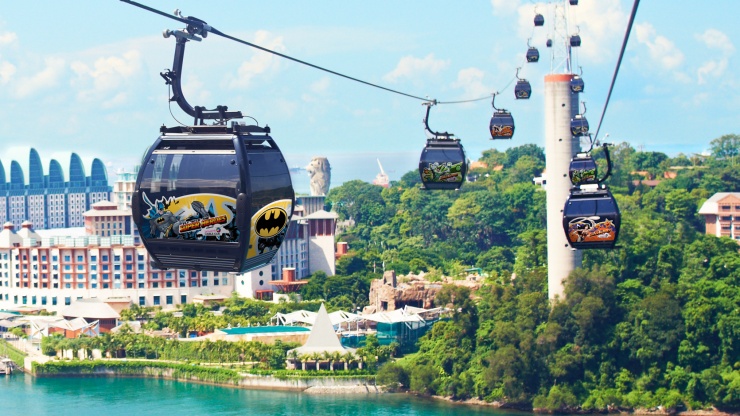 Enjoy soaring high in the sky in a cable car that overlooks southern Singapore and Sentosa island with the Singapore Cable Car Sky Network. Embark on your trip from Faber Peak Singapore, perched on top of Mount Faber, and if you'll like to dine at dizzying heights with great views, opt to try the Singapore Delights onboard Cable Car package. If you only want to give the cable car ride a whirl, you can choose to dine at one of the many restaurants at Faber Peak Singapore that cater for everyone in the family.
109 Mount Faber Road, Singapore 099203
For more information, please visit their website here.
25. Wild Wild Wet @ Downtown East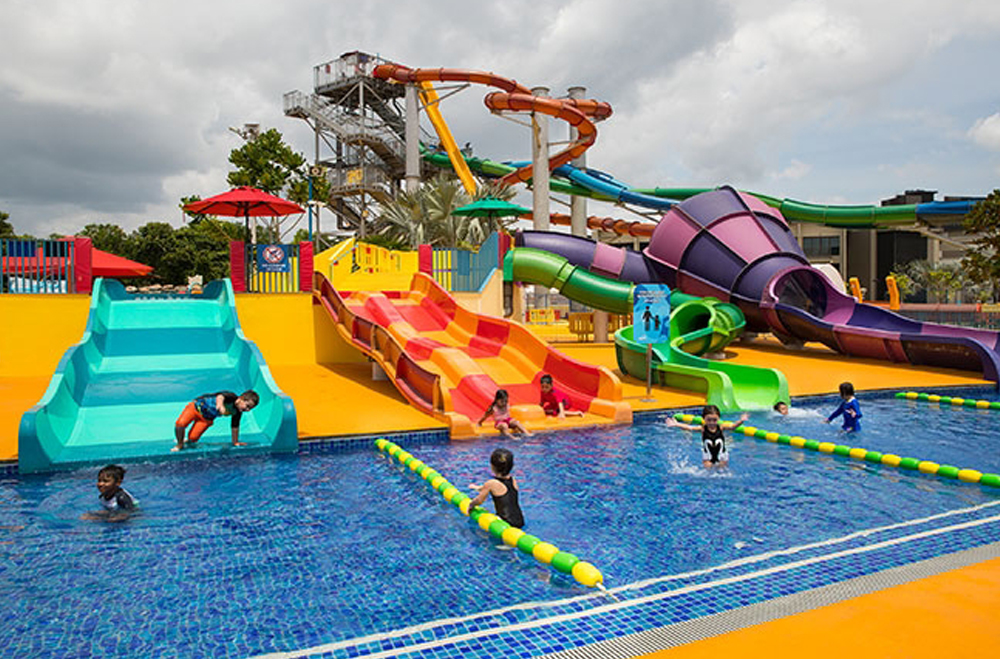 This old-time favourite location for water fun in Singapore does not leave the little ones out of the equation. Though the park consists of many fun water rides and slides that are catered to older kids, preschoolers can have a blast at the Kidz Zone where fun rides have been shrunk down to a size that is safe and suitable for tots. If you have babies with you, check out their Baby Water Carrier that allows you to bring your babies into the water with you.
1 Pasir Ris Close, Singapore 519599
For more information, please visit their website here.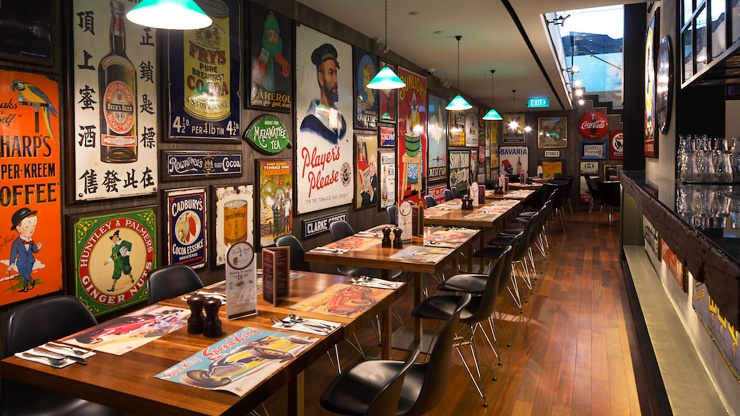 Peel your kids away from their digital devices and take them to see the toys that you used to play when you were their age. The MINT Museum of Toys displays 8,000 vintage toys from all over the world, dating from the 1840s to 1970s, including Japanese and Disney characters, as well as well-known Marvel and DC Comics superheroes. They also regularly organise workshops for kids that teach them how to play and create old school games with their own hands.
26 Seah Street, Singapore 188382
For more information, please visit their website here.
27. Bukit Panjang Public Library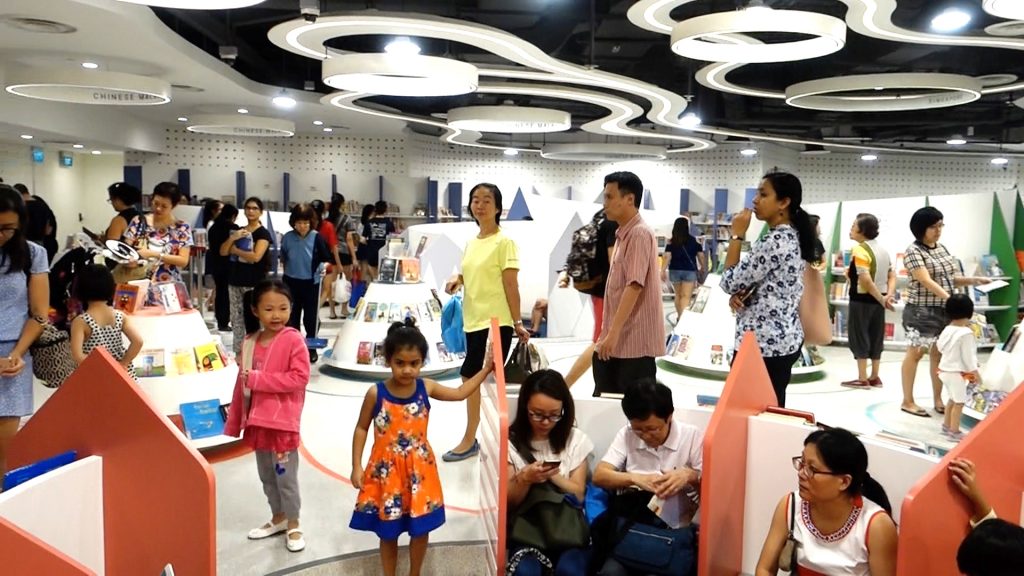 The library went through an overhaul at the end of 2016, and it is now twice its former size, with a dedicated children's wing. We love how everything here has been designed with the purpose of growing children's interest in reading and books. The shelves display books in a front facing manner, making it easy for young ones to browse through and make a selection, and there's a special 'Stories Come Alive' room, where children can be immersed in a multi-sensory interactive story-telling session. Click here to read more about our experience at Bukit Panjang Public Library.
1 Jelebu Road, #04-04 & 16/17, Bukit Panjang Plaza, Singapore 677743
For more information, please visit their website here.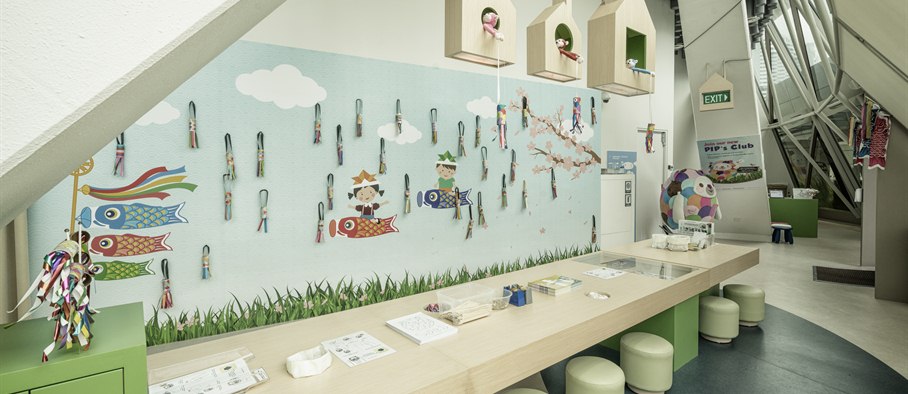 Tucked away on the 4th floor of the Esplanade is a haven for little children that has a dedicated arts and craft space, reading corner filled with books by Singapore writers and illustrators and an outdoor play area. The best part is that admission is free for all, with children toilets and a nursing room nearby. It's a great way for your child to spend a few hours exploring the many nooks and crannies, as well as take part in the activities that are held there if you are in the vicinity.
Level 4, 1 Esplanade Drive, Singapore 038981
For more information, please visit their website here.
29. Jurong East Swimming Complex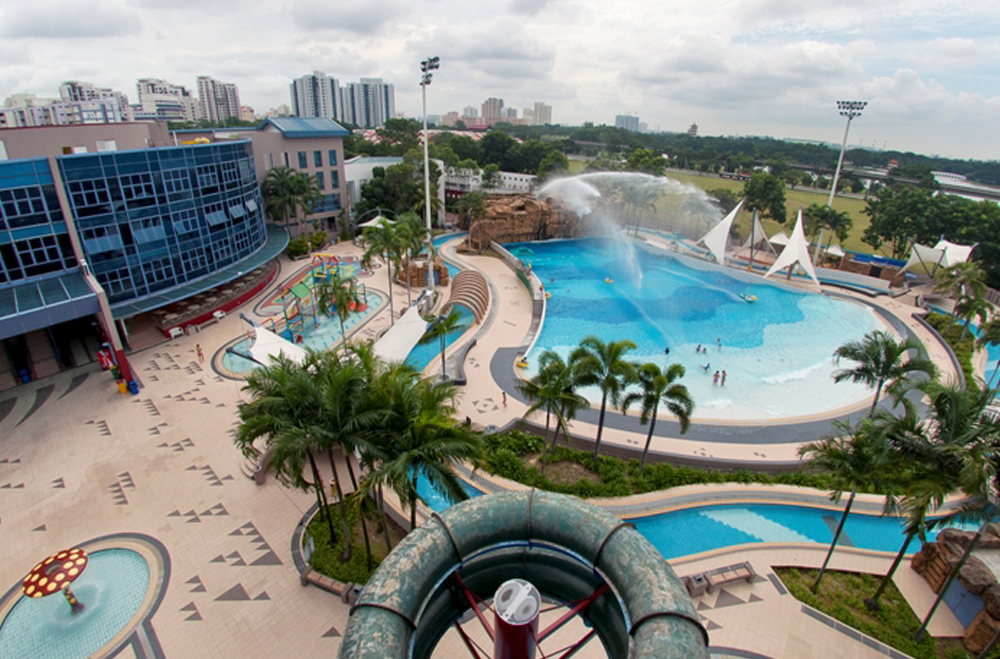 This was the first public pool in Singapore to include water slides and lazy rivers and make such fun facilities available to the public at an affordable price. It remains a firm favourite amongst those staying in the west and not be missed is the wave pool with a 'storm effect'. At certain times in the day, the water sprinklers throughout the park are turned on, creating a thunderstorm effect that little ones will enjoy.
21 Jurong East Street 31, Singapore 609517
For more information, please visit their website here. 
30. Pulau Ubin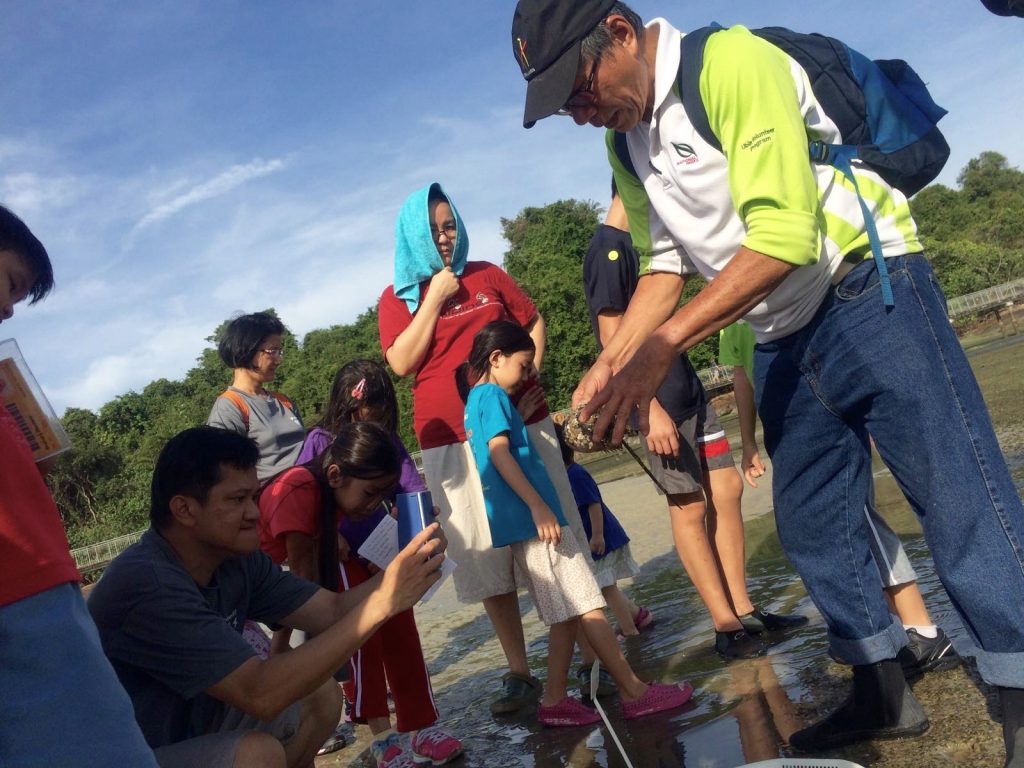 If you are an adventurous parent, you'll be up for taking your little ones across the sea to the island that is still mostly left untouched by man, Pulau Ubin. Your journey starts with a short ferry ride from Changi Village jetty, after which you can opt to get around by foot, bicycle or a van. Here children can expect to see all types of tropical flora and fauna, including a possible encounter with a wild boar, and it's a rare opportunity to let your city kid get up close with nature, especially at Chek Jawa, one of Singapore's richest ecosystems.
For more information, please visit their website here. 
31. HomeTeamNS T-Play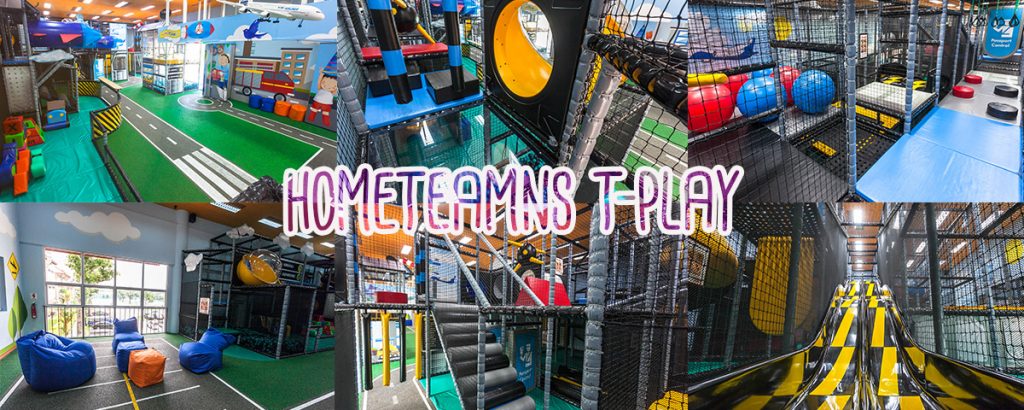 There are indoor playgrounds and there is T-Play indoor playground, which is fully transportation themed and has more slides that you have fingers on one hand. Covered in plane, train and car motifs, the playground is a dream come through for little boys who will delight in navigating the obstacle courses, bouncing on the trampoline and flailing about in the ball pit. There are even rock climbing features and a TV room for when the minis get tired and just want to chill.
HomeTeamNS Bukit Batok, 2 Bukit Batok West Ave 7, Level 2, Singapore 659003
For more information, please visit their website here. 
32.Ritz Kids Safari Night Adventures at Ritz-Carlton, Millennia Singapore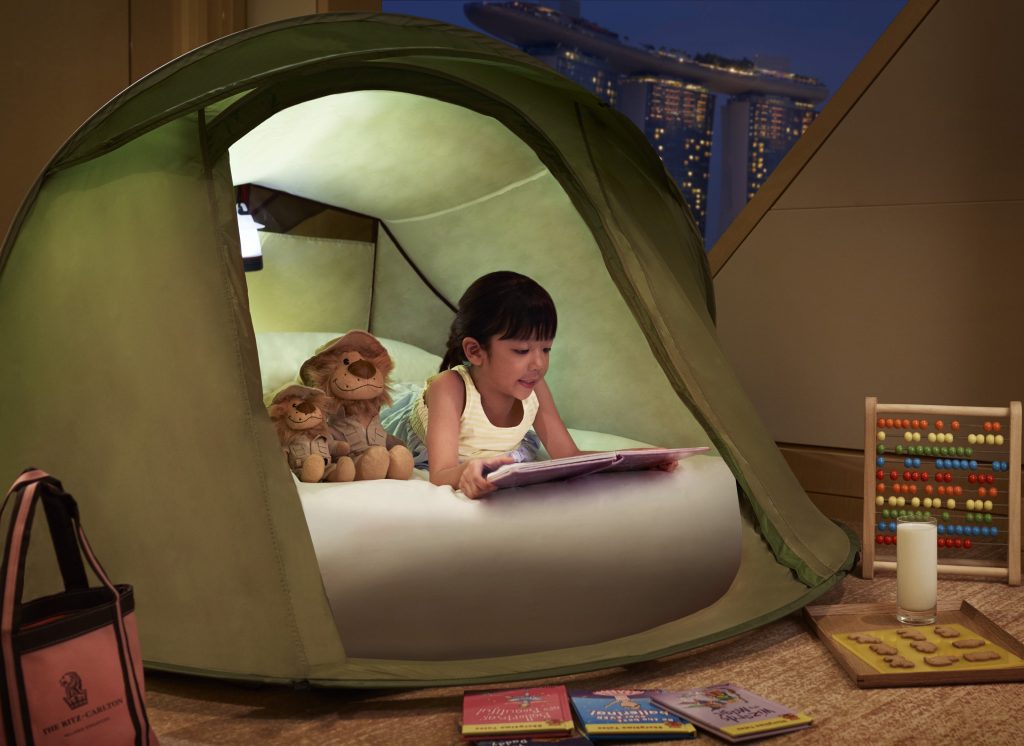 Cultivate the spirit of the great outdoors in children in the comfort of your hotel room at Ritz Carlton. Kids are the true VIPs at Ritz Carlton as they are loaded with goodies right from the second they step through the doors of the hotel, including a Ritz Kids welcome letter, a passport, discovery map to go treasure hunting around the hotel and a special pass that entitles them to one free ice cream a day. They'll also enjoy the play area at level four of the hotel, but the star of the stay has got to be the sleeping tent that will be set up in the room. It comes complete with a night lamp, limited edition Explorer plushies and a star projector that allows young ones to experience sleeping under the stars.
Click here to read more about our Ritz Kids Night Safari Adventures experience.
7 Raffles Ave, Singapore 039799
For more information, please visit their website here.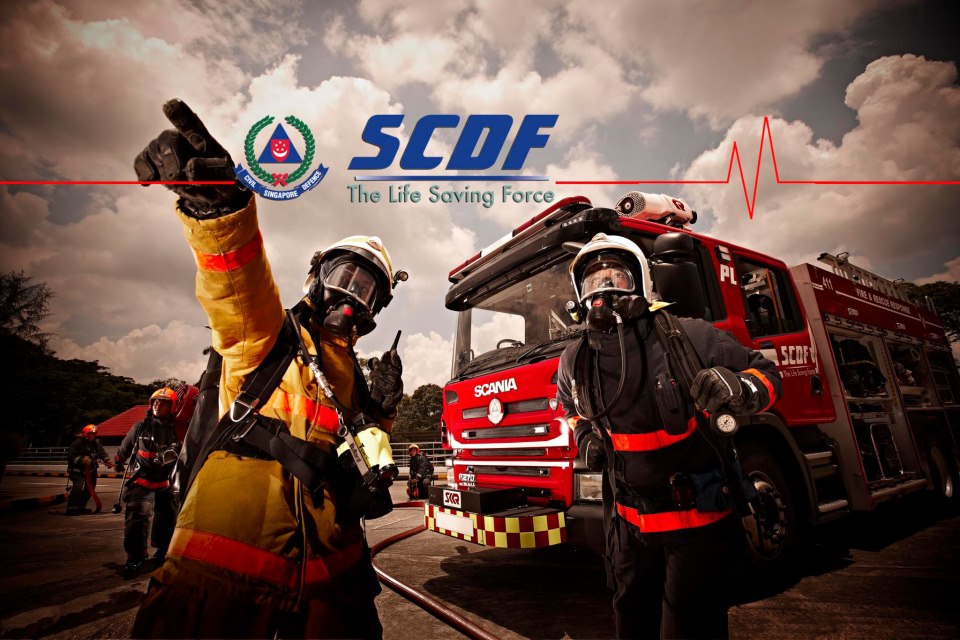 Every Saturday from 9am, Singapore's fire stations open up their doors to the public to allow everyone, young and old, to glimpse into the life of a fireman. Participants are welcome to explore a fire truck, get a hands-on experience with special water guns and slide down the fire pole like how the real firemen do it. It's an experience not to be missed, especially if your little one has a fondness for fire trucks. No pre-registration is required, unless your party comprises 10 or more people.
At various fire stations around Singapore
For more information, please visit their website here. 
34. HortPark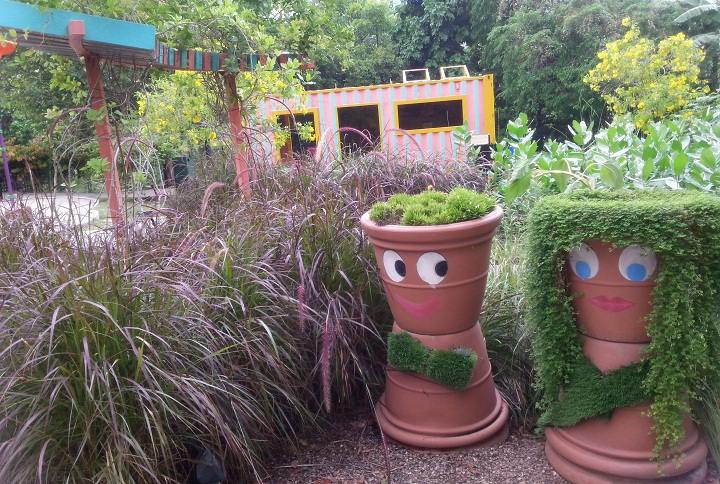 This green environmental sanctuary offers guided tours around the various gardens, a special Pitter Patter Potter garden specially designed for children — featuring seed dispersal, recycling and organic play — as well as gardens that will engage the little ones' senses such as the butterfly garden filled with butterflies. Here, minis get to learn about the importance of butterflies' role in the ecosystem or head to the edible gardens where the whole family can learn about the uses of various vegetables, herbs and spices.
33 Hyderabad Road (off Alexandra Road), Singapore 119578
For more information, please visit their website here. 
35. Marine Cove Playground at East Coast Park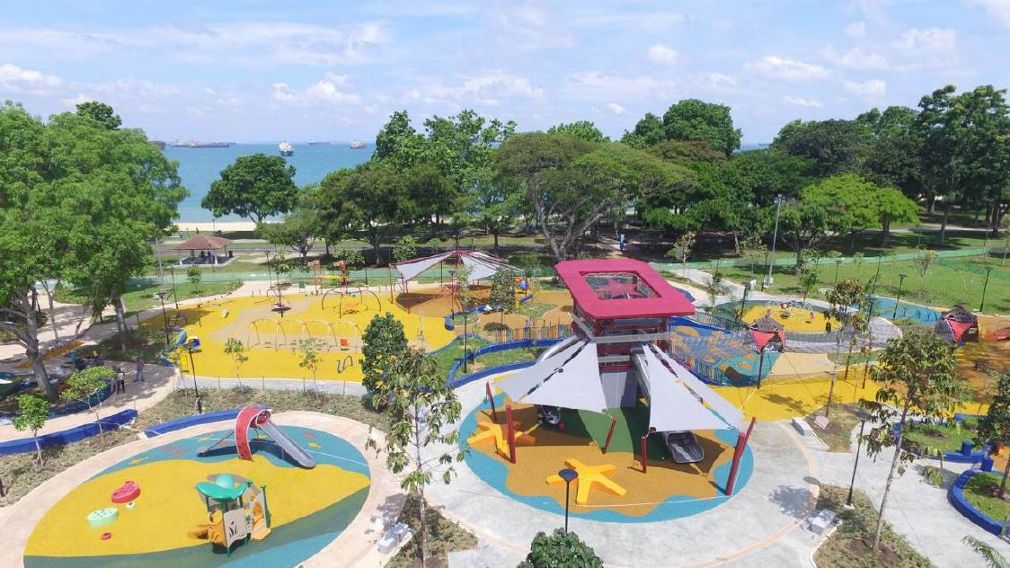 Designed to integrate the surrounding foliage and the nearby beach, the Marine Cove playground features an eight-meter high tower modelled after a lighthouse and various inclusive play equipment to encourage children of different abilities to play together. Expect hours of fun for the little ones, while parents dine at the surrounding cafes and restaurants.
1000 East Coast Parkway, Singapore 449876
For more information, please visit their website here. 
36. Staycation at The Westin Singapore
Westin Family is a programme built around the idea of 'the Universal Language of Play' that encourages children to explore and build relationships with others. Upon check-in kids receive a Westin Family Travel Journal, with a variety of interactive activities and a Local Activity Guide. A highlight is the provision of The Little Singapore Book. Created by two journalists Sim Ee Wan and Joyceline Sim Tulley, it introduces the children to Singapore's history and culture. To read our review of The Westin Singapore, please click here.
12 Marina View, Asia Square Tower 2, Singapore 018961
For more information visit its website here.
37. ArtScience Museum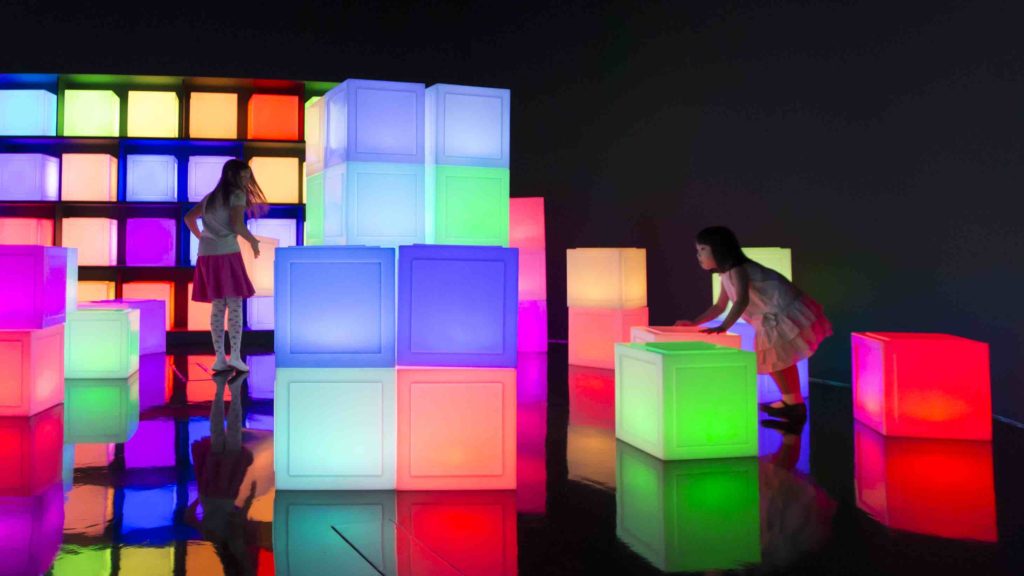 With its ubiquitous lotus flower shape, The ArtScience Museum has become an icon of Singapore's waterfront landscape. We are huge fans of the museum's permanent exhibition Future World, the country's largest interactive digital playground where children get to immerse themselves in a digital universe. Its installation Graffiti Nature for example, showcases an ecosystem of animals, flowers and butterflies that move freely and reflect the vision of nature and humanity co-existing harmoniously in the world.
Marina Bay Sands, 6 Bayfront Ave, Singapore 018974
For more information visit its website here.
38. Resorts World Sentosa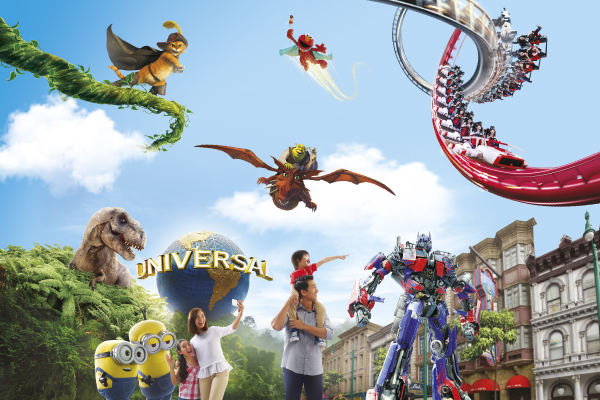 With so many kid-friendly attractions that the family can easily spend hours in without anyone getting bored, we suspect that you'll have problems getting your children to leave for home after you bring them here. Spend the day in Southeast Asia's first Universal Studios theme park where there are rides for people of all ages, from towering roller coasters to merry-go-rounds. If the family prefers to be indoors, head to the S.E.A Aquarium, which is home to over 100,000 underwater creatures. We're sure that your littles ones will be fascinated by the sea creatures swimming ever so gracefully in front of them at the Open Ocean exhibit. Definitely worth a visit is Adventure Cove Waterpark where there is a huge array of water slides and rides that are made up of thrilling twists and turns.
From now until 30 September, enjoy the following promotions at Resorts World Sentosa:
• S$52 off for a bundle of 4 x Universal Studios Singapore Adult One-Day Tickets at S$252 (U.P. S$304)
• S$52 for 2 x S.E.A. Aquarium Adult One-Day Tickets (U.P. S$68)
• S$52 for 2 x Adventure Cove Waterpark Adult One-Day Tickets (U.P. S$76)

8 Sentosa Gateway, Sentosa Island, Singapore 098269
For more information visit its website here.
39. Let 'em Play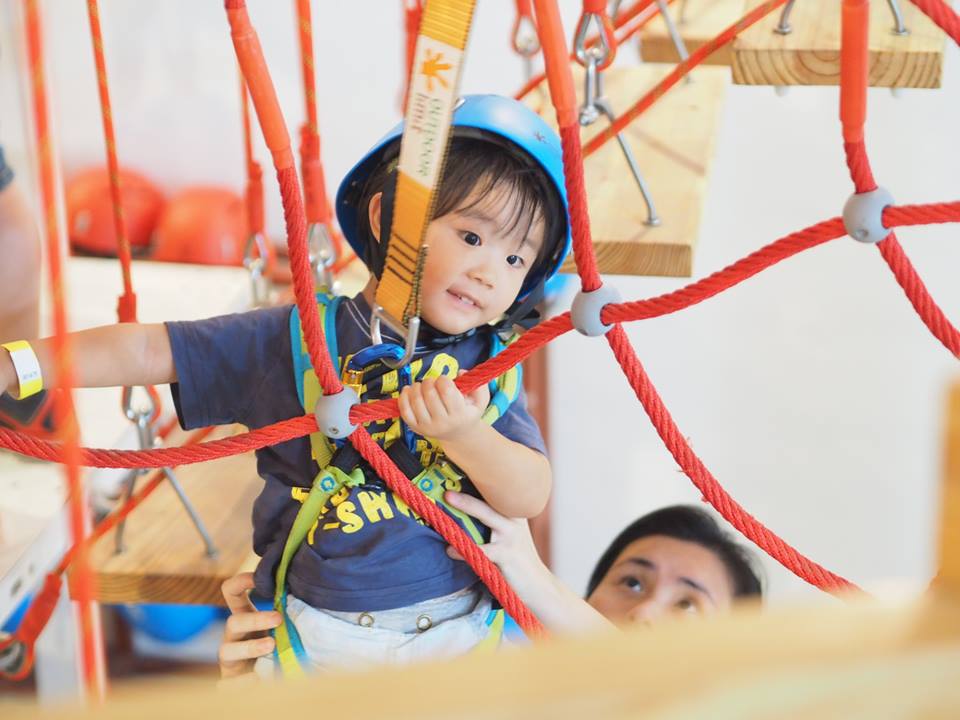 Climbing walls, high elements obstacle course, augmented reality bouldering and a robotics lab, all in one air-conditioned indoor area. Though it may be challenging for little ones, the activities here are designed to allow parents to support their children through the various obstacles and give them the opportunity to bond with one another. Sign up for the three-hour-long Kids Discovery Session where children will get to try their hand at all the activities on offer at Let 'em Play.
18 Boon Lay Way, #01-100, Singapore 609966
For more information visit its website here.
40. Lee Kong Chian National History Museum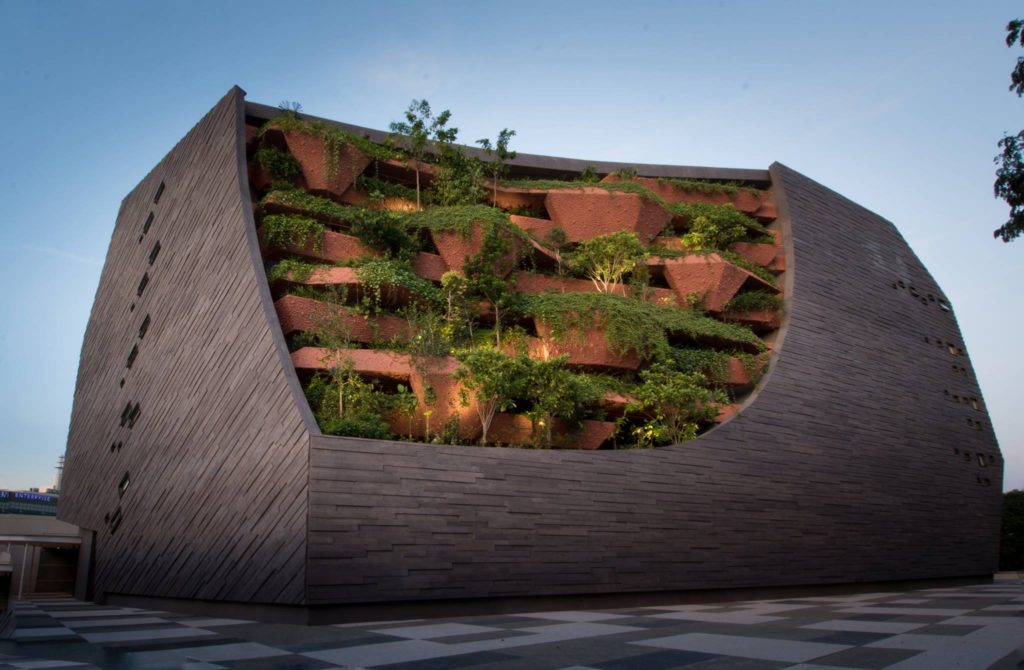 Opened in 2015, the Lee Kong Chian Natural History Museum is one of the newest museums in Singapore. It has 16 different thematic zones — classified into plants, amphibians, mammals, and dinosaurs. If your children are dinosaur lovers, they will be enthralled by the dinosaur zone, where three diplodocid sauropod skeletons can be found. There is also a special Phylogenetic Garden, showcasing a variety of plants that are native to Singapore. A visit here is a good way to ignite the curiosity of natural history in little minds, we think!
2 Conservatory Drive, Faculty of Science, National University of Singapore, Singapore 117377
For more information, please visit their website here. 
41. Cafe Melba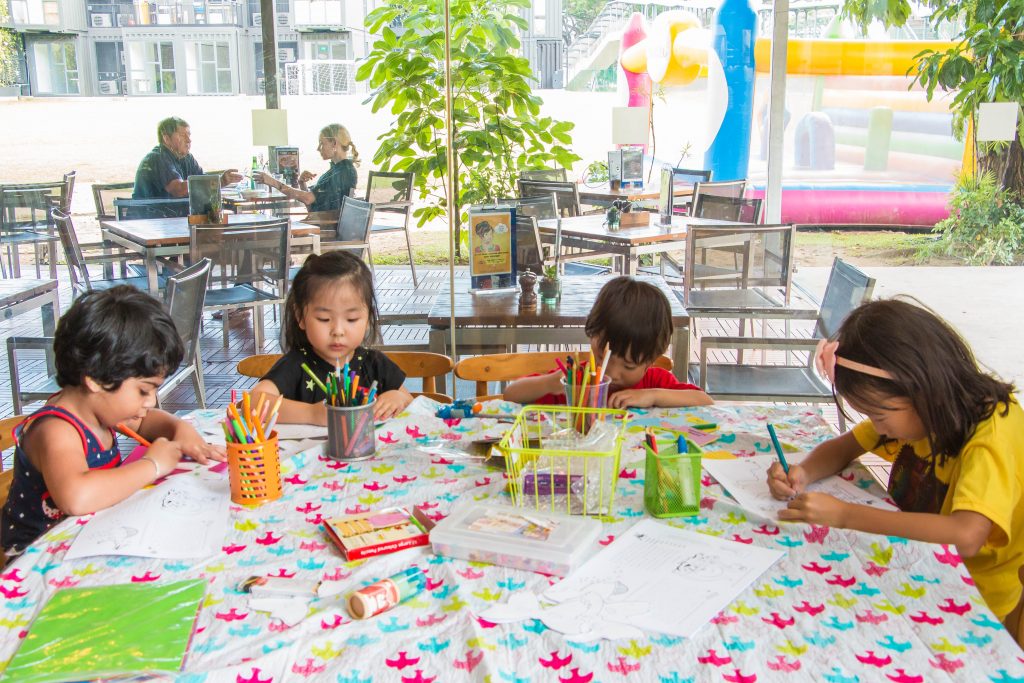 Positioned as a getaway from the hustle and bustle of city life, it's no surprise that Cafe Melba is the chosen place for many when a wholesome meal with great service is needed. It's also no secret that it is one of the most family-friendly cafes in Singapore, striking the perfect balance between catering to kids and yet maintaining a chic and relaxed enough atmosphere for parents to enjoy. Just how kid-friendly are they? At the Goodman Arts Centre outlet, kids eat free every Monday with the purchase of any main meal.
90 Goodman Road, Block N #01-56 Goodman Arts Centre, Singapore 439053 and
1 Stars Avenue, #03-01 Mediapolis, Singapore 138507
For more information, please visit their website here.
42. Gardens by the Bay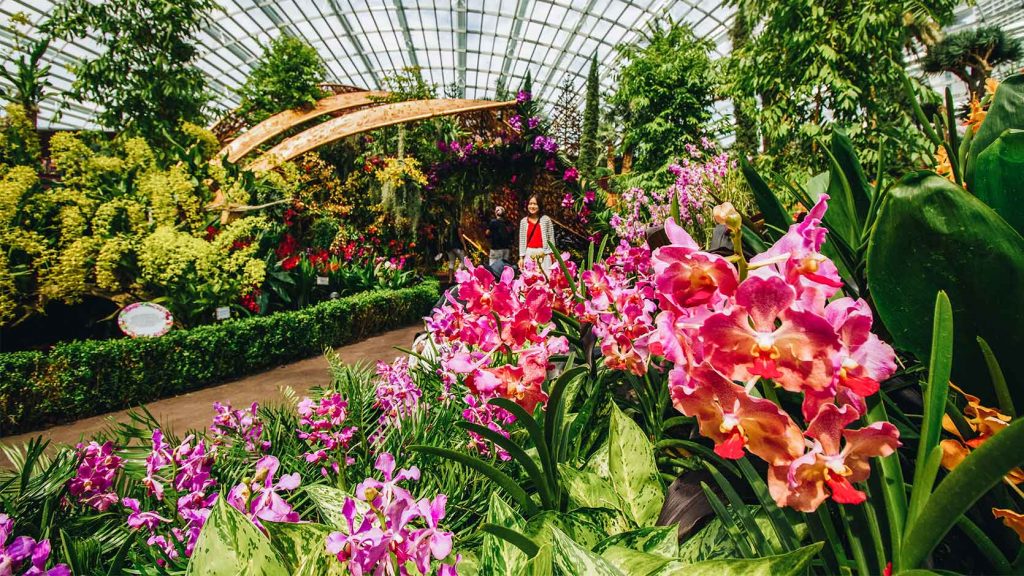 Gardens by the Bay is a fantastic place to bring the kids to introduce them to flora and fauna. While parents may enjoy the more general attractions such as the Flower Dome and Cloud Forest, those who wish to entertain the little ones would do well to visit the Children's Garden that caters to toddlers and children below the age of 12. It includes treehouses, a water play area and an adventure trail.
18 Marina Gardens Drive, Singapore 018953  
For more information, please visit their website here.
43. Staycation at Shangri-La Rasa Sentosa Resort & Spa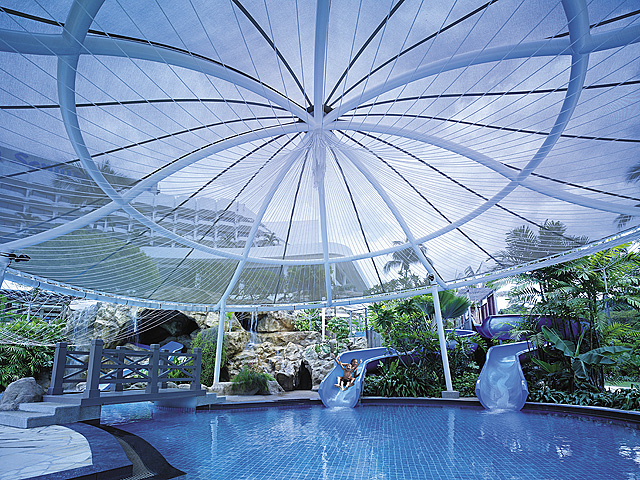 This popular family-friendly staycation destination is located on Sentosa island which has the benefit of being far enough from the city lights so you feel like you've left the country. It's got a great kid-friendly reputation thanks to its arsenal of activities that have been designed to keep the little ones entertained including a Toots Club for children aged five to 12 (with the famous giant tree house slide) and Mini Toots Club for toddlers below five (a special jungle-themed area consisting of ball pits, puzzles and baby rockers). There is also an outdoor playground and the piece de resistance: three different water slides at the pool. With the kids kept busy, daddies and mummies can enjoy some quality time sipping cocktails by the pool.
101 Siloso Road Sentosa, Singapore 098970
For more information, please visit their website here.
44. Saint Pierre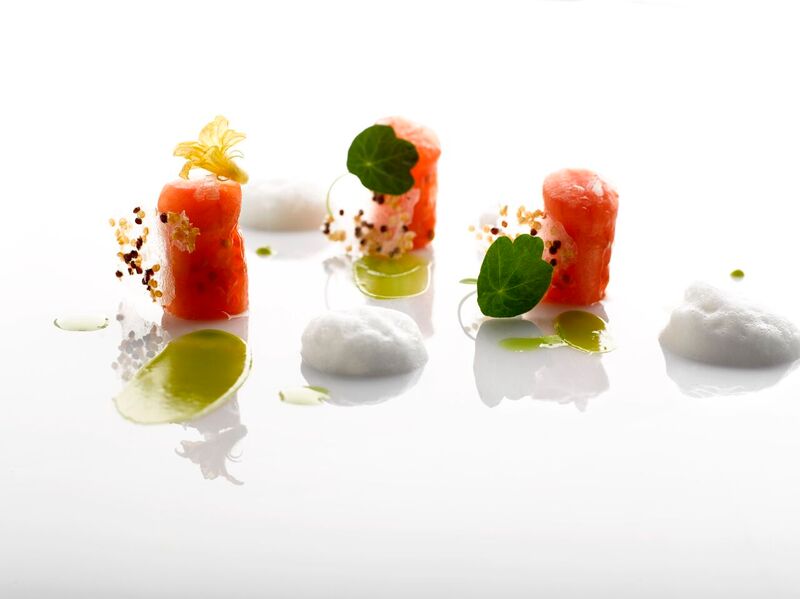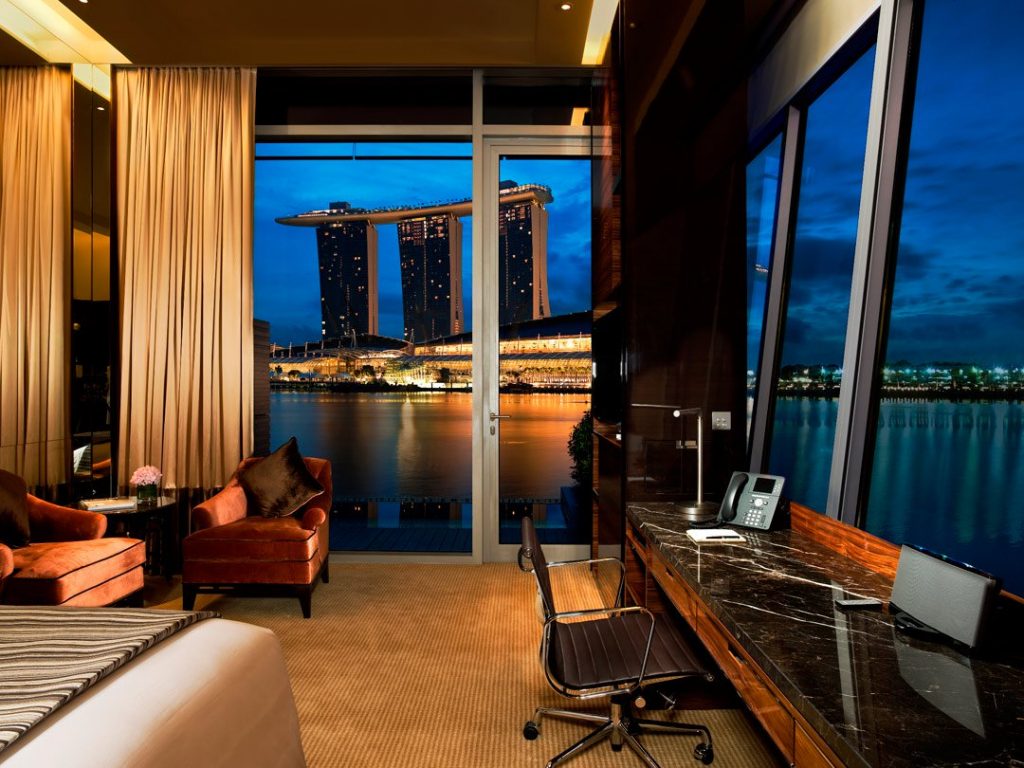 Staycations are a fuss-free affair at The Fullerton Bay Hotel with the many family amenities that the hotel has to offer. There are bottle sterilisers, high chairs, baby bath tubs, baby potties, baby bath toiletries, and babysitting services. The little ones also get something special during their stay. They get a welcome pack, ice cream pass that entitles them to one serving of ice cream a day as well as cookies and sweets for longer stays. There's also a slew of family-friendly activities organised by the hotel that you can participate in.
80 Collyer Quay, Singapore 049326  
For more information, please visit their website here. 
52. Open Farm Community (OFC)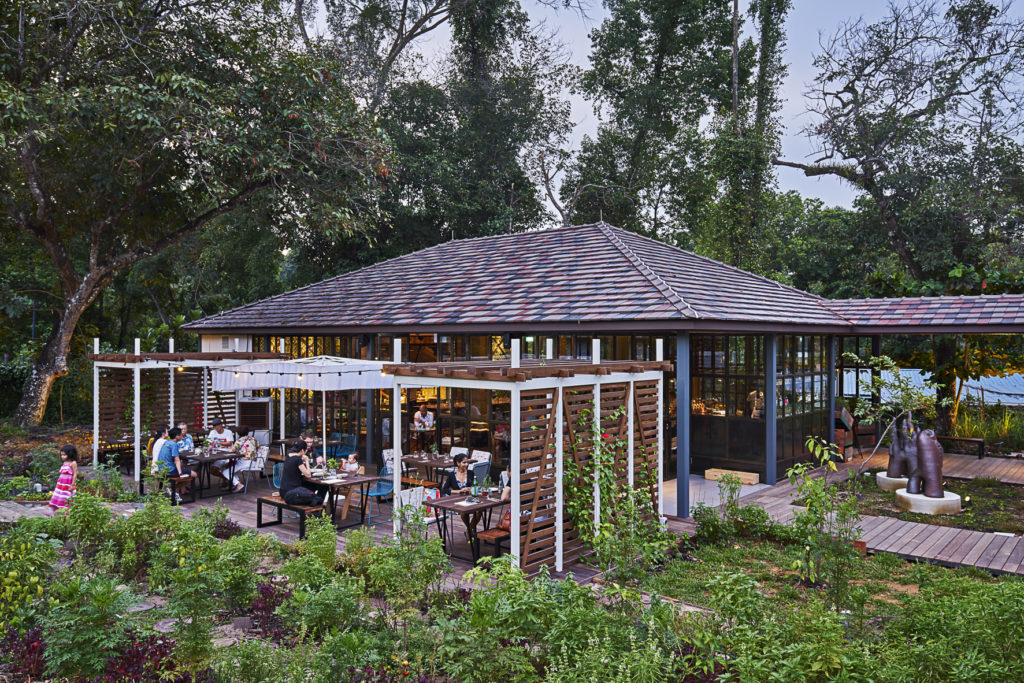 A unique dining concept in Singapore, OFC supports Singapore's urban farming community by using locally-sourced ingredients in its dishes. OFC emphasises on the importance of educating the public (children, in particular), on our relationship with food by creating an environment where kids can learn about herbs and plants in OFC's garden from the Edible Garden City's on-site urban farmers on top of monthly activities for children such as gardening classes. The food at OFC is also delightful where adults can enjoy freshly-made pastas and little ones dishes the likes of baby Caesar salad with poached chicken breast and rustic fish pie.
130E Minden Road, Singapore 248819
Visit their website for more information.