The Family Suite at Grand Park City Hall; with a thoughtfully designed children's room interconnected with another room, is set to be your go-to venue for staycations as comfort and convenience coupled with heritage and technology make your stay a perfect experience.
A respite from the hustle and bustle of daily life is always welcome when you're a busy mother of two young kids. The thought of lugging bags full of supplies and cranky kiddos who may not sit still, for a short holiday is always a pain in the neck, yet this wanderlust-filled mummy craves the occasional change of scenery. Enter a staycation. All the perks of a vacation without air or sea travel!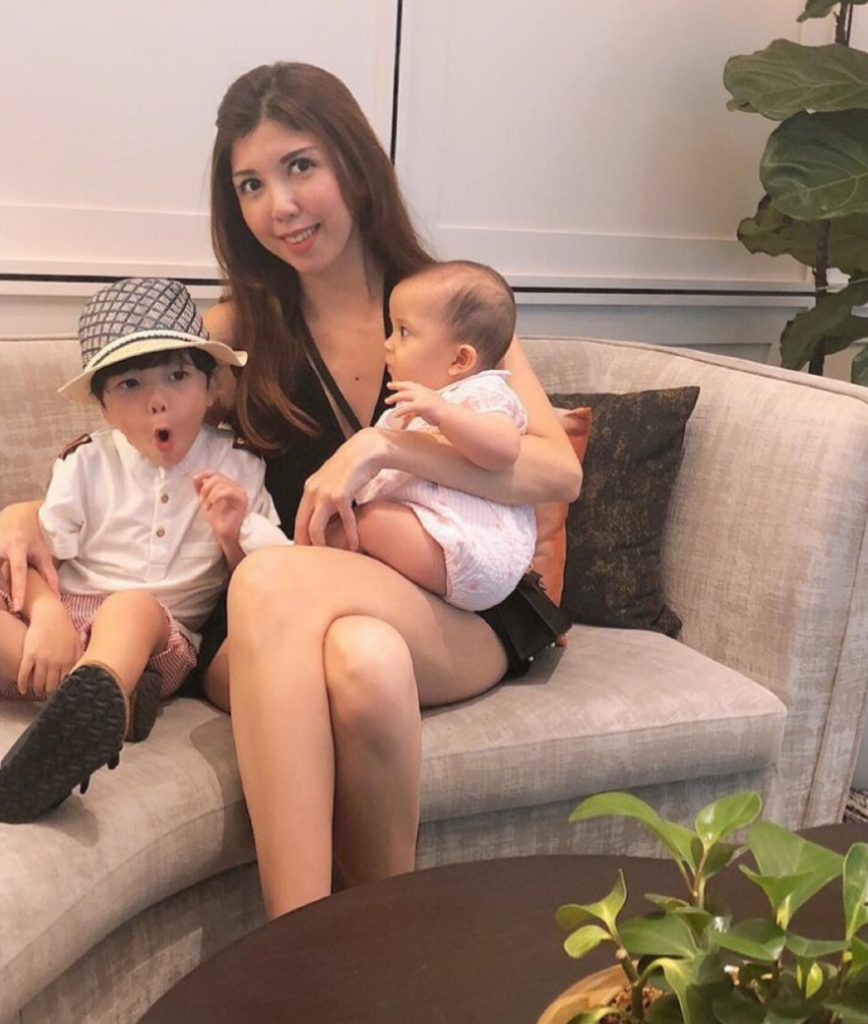 Over the Labour Day holiday, I took the family to the Grand Park City Hall hotel for a stay in their newly launched Family Suite. Following the renovation, the hotel now features 343 rooms and six pairs of inter-connecting family rooms measuring 32 sqm each, with specially designed facilities for children, a new swimming pool, new gym equipment, a new executive club lounge for Crystal Club guests and a rooftop garden space.
Strategically located in the heart of Singapore's civic district at City Hall, the refurbished hotel is a stone's throw from Capitol Piazza and a short 5 minutes walk to Raffles City. Local tourist attractions such as the Singapore Parliament House, Civilian War Memorial, Saint Andrew's Cathedral and Central Fire Station are all within walking distance.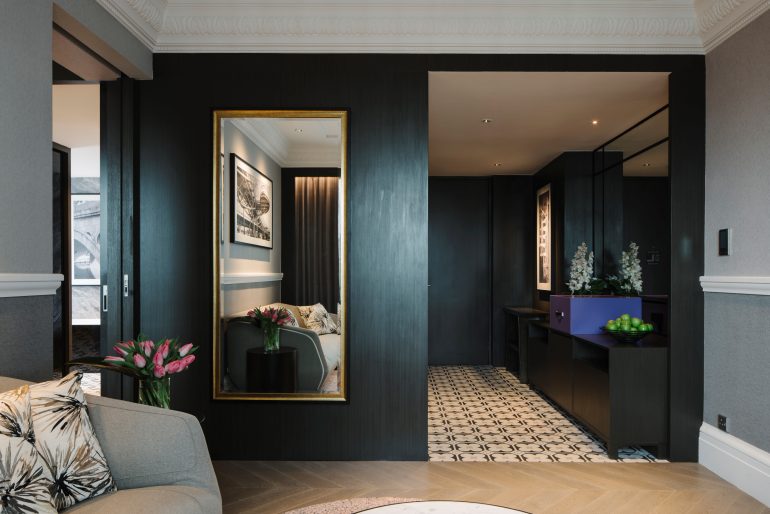 I was instantly drawn to the neoclassical designs and contemporary style of the hotel. Incorporating Peranakan pattern tiles, vintage statement pieces and artwork reflecting local landmarks into the interiors, the hotel is a good blend of modern and yesteryear Singapore. 
Popular among discerning business travellers, the reception is located on Level 3, together with the hotel's restaurant, Tablescape. The lobby area on Level 1 is chic and understated as enthusiastic front office staff rush to assist you with your luggage and offer a friendly welcome and beaming smiles. Check-in was a breeze thanks to the Grand Park City Hall app that I downloaded prior to my arrival. A digital check-in process done via the app ensured that we could be whizzed to our room straight, using the phone as our digital key. All I needed to do was upload my identification and snap a selfie. Easy as 1, 2, 3.
I was pleasantly surprised to discover the Family Suite and the hotel's other child-friendly elements. The two rooms are spacious and sleek, offering a pleasant and luxurious environment to relax and indulge. My four year old, Zyah, is instantly drawn to the bookshelf, well stocked with a curation of interesting books and toys and a teepee, available upon request, where he quickly climbs into and sets up base for the next hour, armed with his new collection of books. (What a lifesaver!)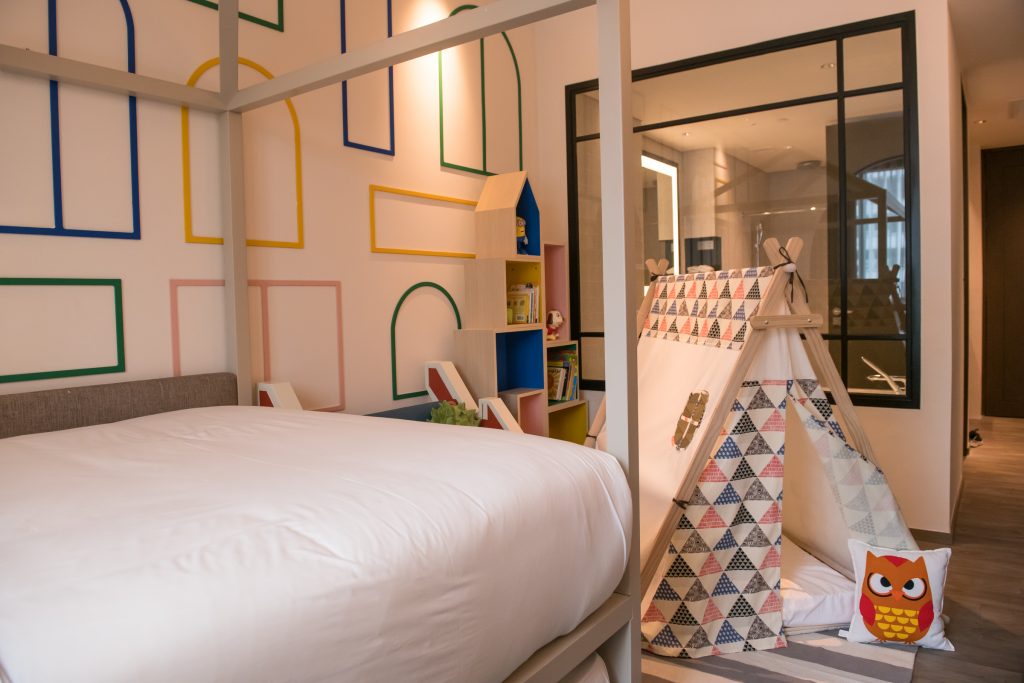 Parents will appreciate the thoughtful and practically designed children's rooms that feature colourful beanbags, low-level clothes hooks, an activity desk, a magnetic blackboard wall and rolling paper to allow them the freedom to creatively express themselves; while kids will definitely be drawn to the bright and cheery décor. A spacious and comfy double-decker bed with a big wooden house frame occupies centrestage in the children's room while the roll-out bed doubles up as extra space for kids to play and 8 month old Aleia happily rolls about. Family rooms can accommodate up to three children under the age of 12.  Parents can sleep safe and sound in the knowledge that their children are close by yet in a separate room with interconnecting doors. Another bonus point for us was the accessible drop-in bathtubs and smaller vanity units which were catered for young kids and made shower time a breeze.
Bathrobes and bedroom slippers are provided for both parent and child and cheeky Zyah immediately drapes the ultra-cute kids-sized robe on and proceeds to pretend he is Superman.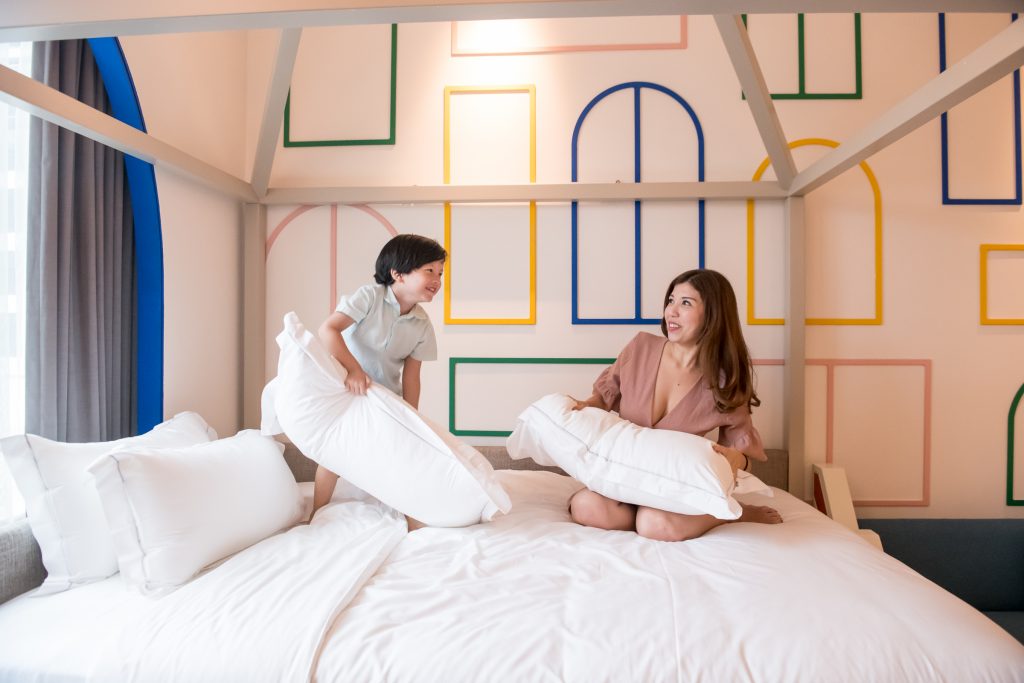 With such a fun room, some persuasion was needed to get Zyah to leave his cosy space. The pool, accessible from the 4th floor of the hotel and right next to the gym, was our next stop. Once he saw the pool, the ever-energetic Zyah was right at home, splashing and swimming about, making idle conversations with fellow guests. His little sister is more apprehensive but wades happily once she discovers the ankle-deep baby pool. A good two hours is spent relaxing at the expansive pool with a lovely city view, with many instaworthy hotspots warranting many a selfie.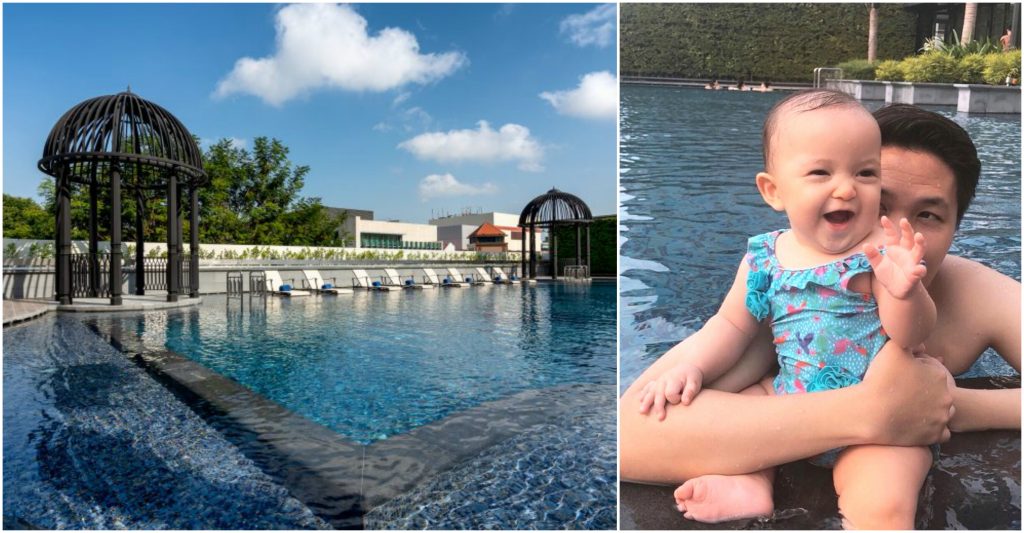 We decide to explore the vicinity for dinner and the kids are thrilled at being able to walk to the nearby malls, another advantage of the hotel's good geographic location. We all get a restful night on the plush beds as lazy mummy here controls every aspect of the room with a click of a button. Whether it's entertainment for the adults on screen, adjusting the room's temperature or turning down the lights, ordering room service for supper, I conveniently execute these via my phone, all within moving an inch from the bed. Ultra convenient, I'd say.
Our stay included breakfast at Tablescape and the sumptuous international buffet spread made for a great start to the day. Baby chairs and cutleries are available upon request. An ala-carte menu offering healthy smoothies and main breakfast courses complement the already generous selections available. A last dip in the pool after a hearty meal and off we go to the connecting carpark to head home and back to reality.
Mummyfique's Tips:
·       Other special amenities such as playpen, bottle steriliser, warmer and liquid detergent, baby potty and toddler step stool, baby bathtub with anti-slip mat as well as children's pillow, bolster and blanket menu are available upon request and subject to availability. 
·       Babysitting services are chargeable at $30/hour for 1 child. Arrangements have to be made 24 hours in advance.
The Mummyfique Family Suite Package starts from SGD $500 and includes a curated Welcome Kit that consists of sunscreen, facial mask and serum, a spa treat, snacks for kids, colouring sheets, kids cutlery set and a Family Photography package voucher by The Studio Loft. Book now till 30th June 2019 for stays valid till 31st August 2019.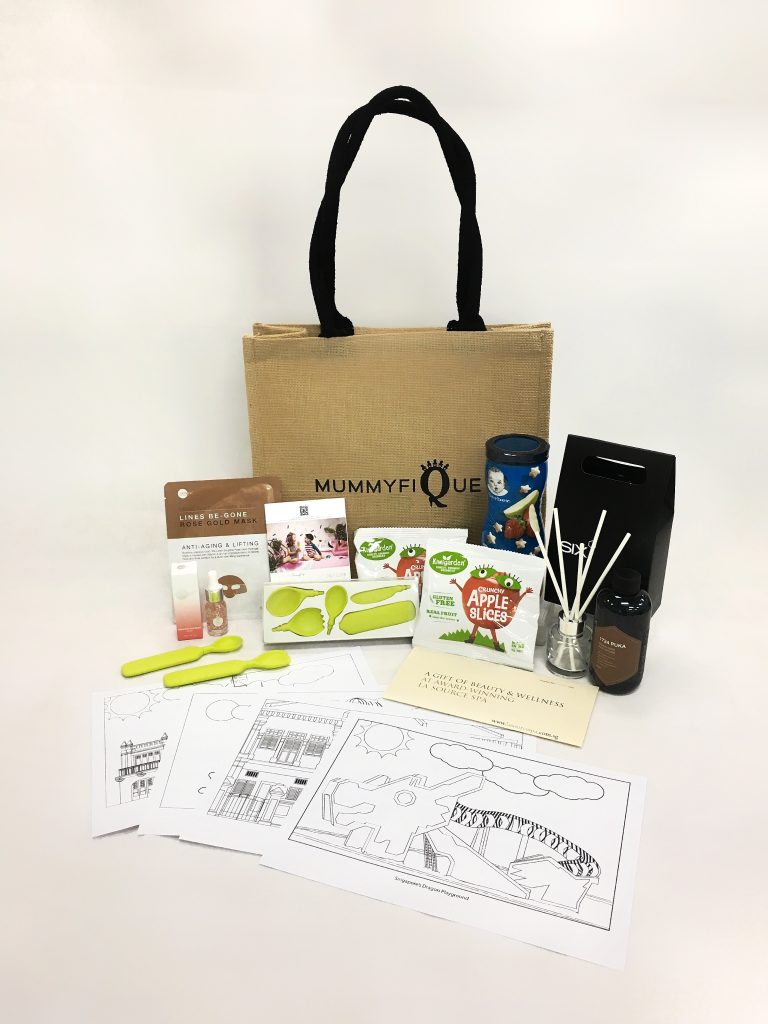 Enjoy the Mummyfique Welcome Kit when you book the Coleman Suite and Park Suite too. The Park Suite, priced from SGD $970 onwards, comes with separate bedroom and living room areas. and a standing shower room adjoining to a bathtub. Your stay is sweetened with a private outdoor jacuzzi.