Reese Witherspoon has teamed up with beauty giant Elizabeth Arden to launch a special edition red lipstick that champions women's issues.

The lipstick, a limited-edition of the brand's signature "Red Door Red" lip colour signed by the Oscar-winning actress, is part of the cosmetic giant's new "March On" campaign celebrating women's achievements. The choice of the brilliant red hue is a reference to the fact that back in 1912, the brand's founder Elizabeth Arden provided red lipsticks to the suffragettes marching on Fifth Avenue – a move that led to the controversial red shade becoming synonymous with the women's rights movement.
The brand will donate 100% of the global sales proceeds from the special edition lippy to UN Women, to the tune of US $1 million, to demonstrate its continued support of global women's issues.
"There is real strength and camaraderie in March On and the feeling that we are in this together," said Hollywood star Witherspoon in a statement. "By bringing UN Women, Elizabeth Arden and women everywhere together we can help change women's lives around the world for the better."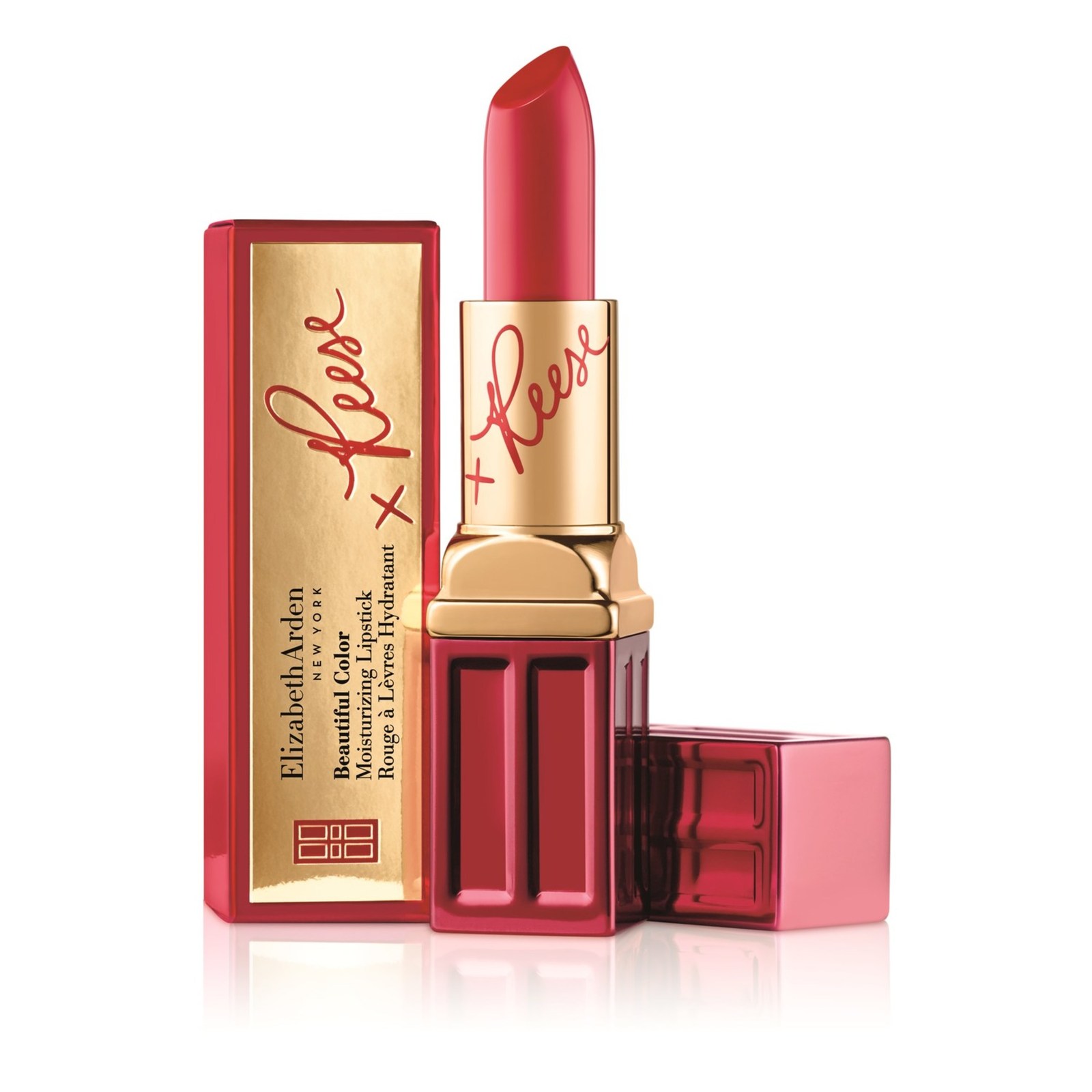 According to Tunay Firat, OIC Head of Strategic Private Sector Partnerships at UN Women, the funds raised by Elizabeth Arden via "March On" will "help strengthen UN Women's global programming, which will lead directly to the increased responsiveness and sustainability of field-level activities."
Witherspoon was first unveiled as Elizabeth Arden's "Storyteller-in-Chief" last year, with the star emphasising that she was "excited to work as a creative partner alongside the Elizabeth Arden team, producing content that celebrates the spirit of the brand, highlighting female-centric stories that illustrate women's true life experiences which unite us all."
The "March On Beautiful Colour Lipstick" in "Red Door Red" is now available at ElizabethArden.com and in department stores globally.
AFP Relaxnews; leisure news agency, with news on upbeat, practical and
entertaining subject matter on a worldwide basis.