Use these mum-tested tips and must-have products to treat your postpartum wounds and symptoms. 
Care for your postpartum wounds and treat symptoms using these tips, products and remedies. Ask your hospital what they provide so you don't buy too much. Our favourite mums Sara Ann K and Brie Benfell share their insights on their recent postpartum recoveries.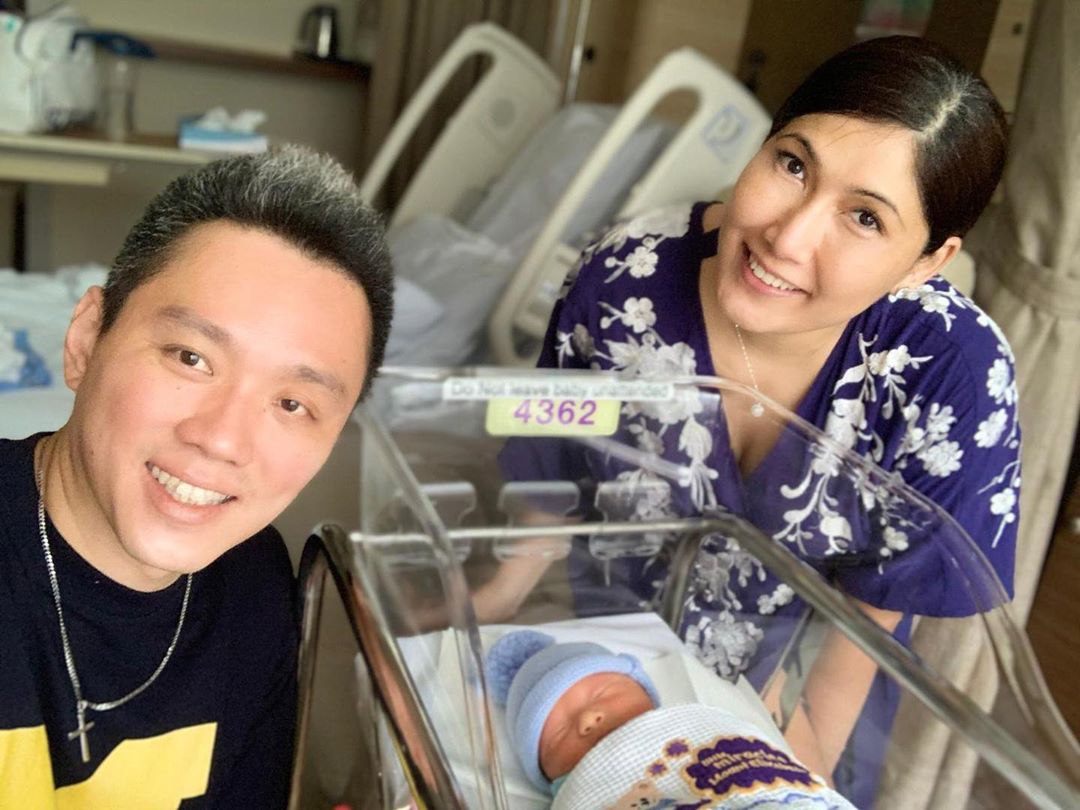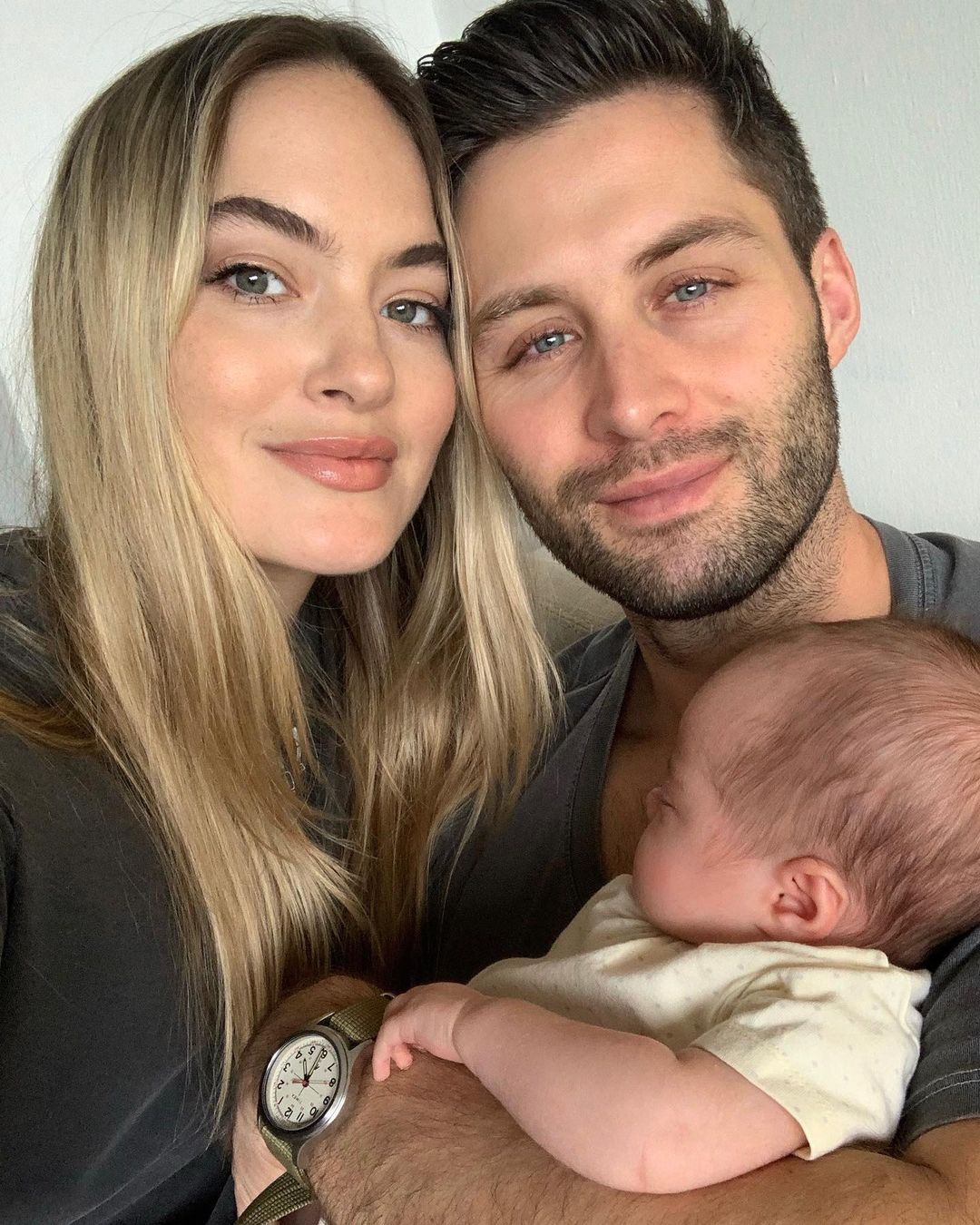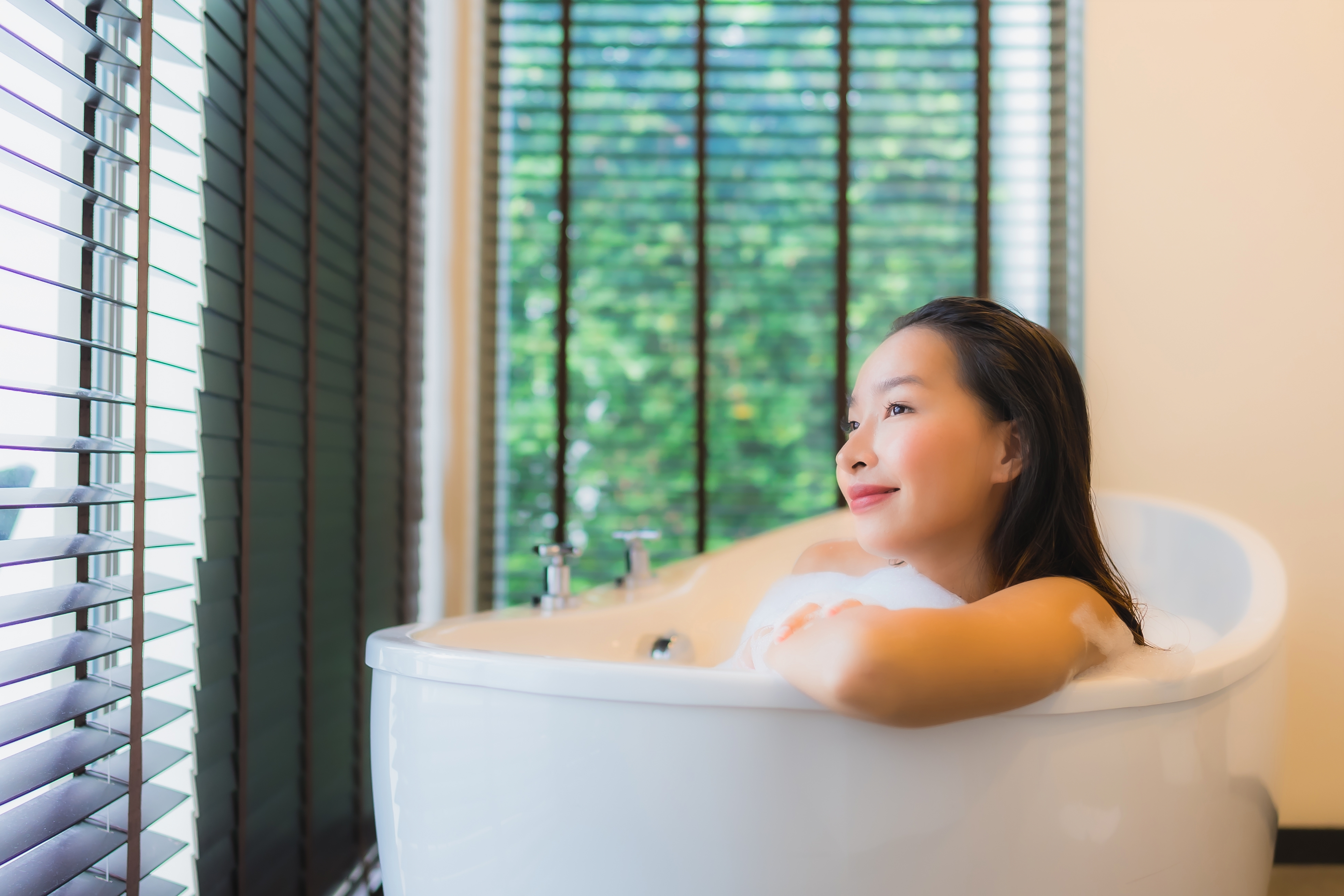 Ice your sore perineum every couple hours with ice packs and witch hazel pads. Use a peri or squirt bottle to spray warm water over the area before and after urinating. Actress and model Brie Benfell, and mum of Theadora, shares, "I had an episiotomy so I would recommend getting Epsom salts and having a warm bath to help with healing." Alternatively, take a sitz bath in a basin using salts and warm water for 20 minutes a few times a day. 
Avoid standing or sitting for long periods of time and sleep on your side. Brie adds, "I would also recommend buying a donut pillow to sit on, as the episiotomy was tender." Other essentials include a perineal spray, flushable wet wipes, handheld bidet sprayers, or invest in a bidet toilet seat.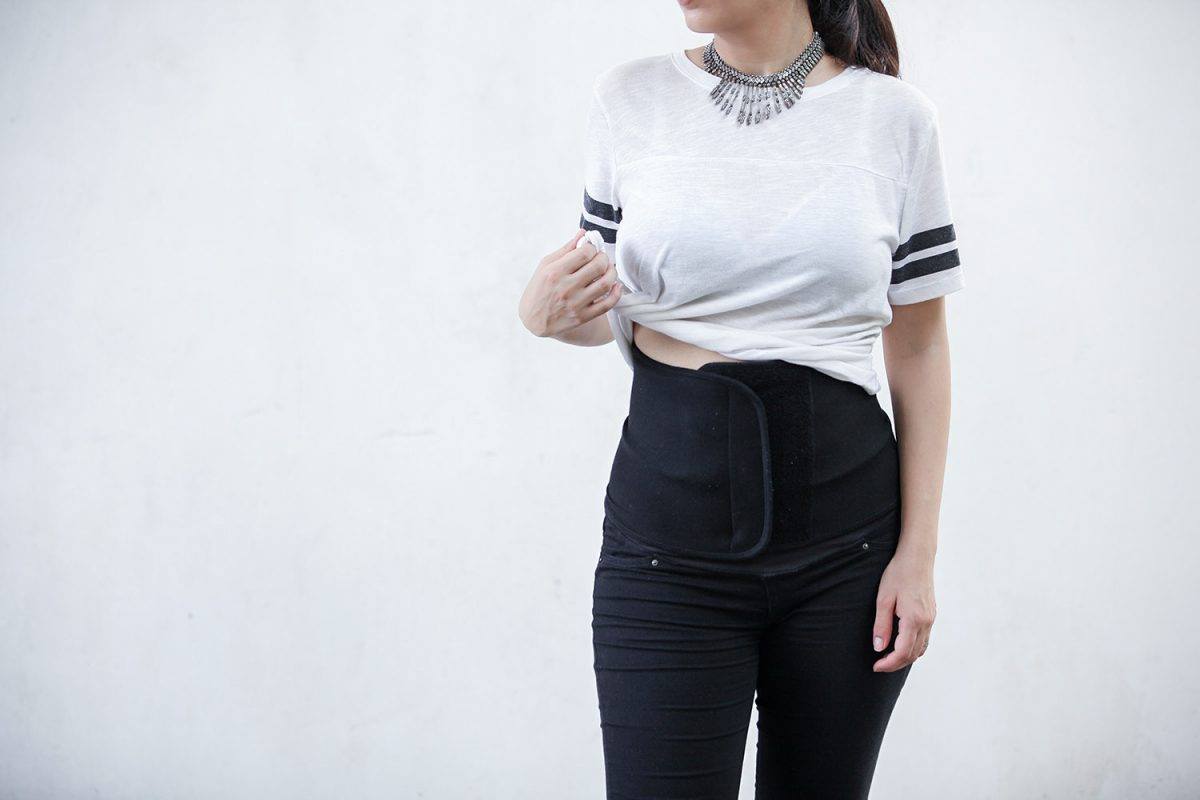 You'll feel mild cramping, pain and soreness as the wounds begin to heal. Definitely request pain relief, but advise your nurse if you're breastfeeding. Sara Ann K, beauty queen, host, journalist, actress and mum of two boys, shares, "I'm usually up and about and walking around once my doctor approves the catheter removal. The more you move around, the faster you recover from the surgery." Take short assisted walks until you can manage on your own. Follow your doctor's instructions to take care of your incision. 
Lift nothing heavier than your baby, and rely on friends and family to help you out during this time. Sara-Ann adds, "drink tons of water or red longan tea because water retention is inevitable after C-sections". Get immediate medical care if you have excessive bleeding, fever, nausea, vomiting, severe pain, abnormal discharges or headaches. Other signs include redness or drainage around the incision, chest pain or difficulty breathing. 
Abdominal Support for C-Section Mums
Support your abdominal muscles with a pillow when travelling home from the hospital, and when laughing, coughing or sneezing. Belly Bandit ($67.41 to $107.10)'s abdominal binder can strengthen your core muscles, provide comfort and better posture for C-section mums. 
Otherwise, get good shapewear. Sara-Ann says, "Great shapewear actually gives you the support you need daily and holds everything in place. Most surgical binders don't actually have enough compression." She wore her D'Elegance shapewear once she got back from the hospital. She also wore Alltentic binders, Supacore leggings and light Airism cardigans during her recovery.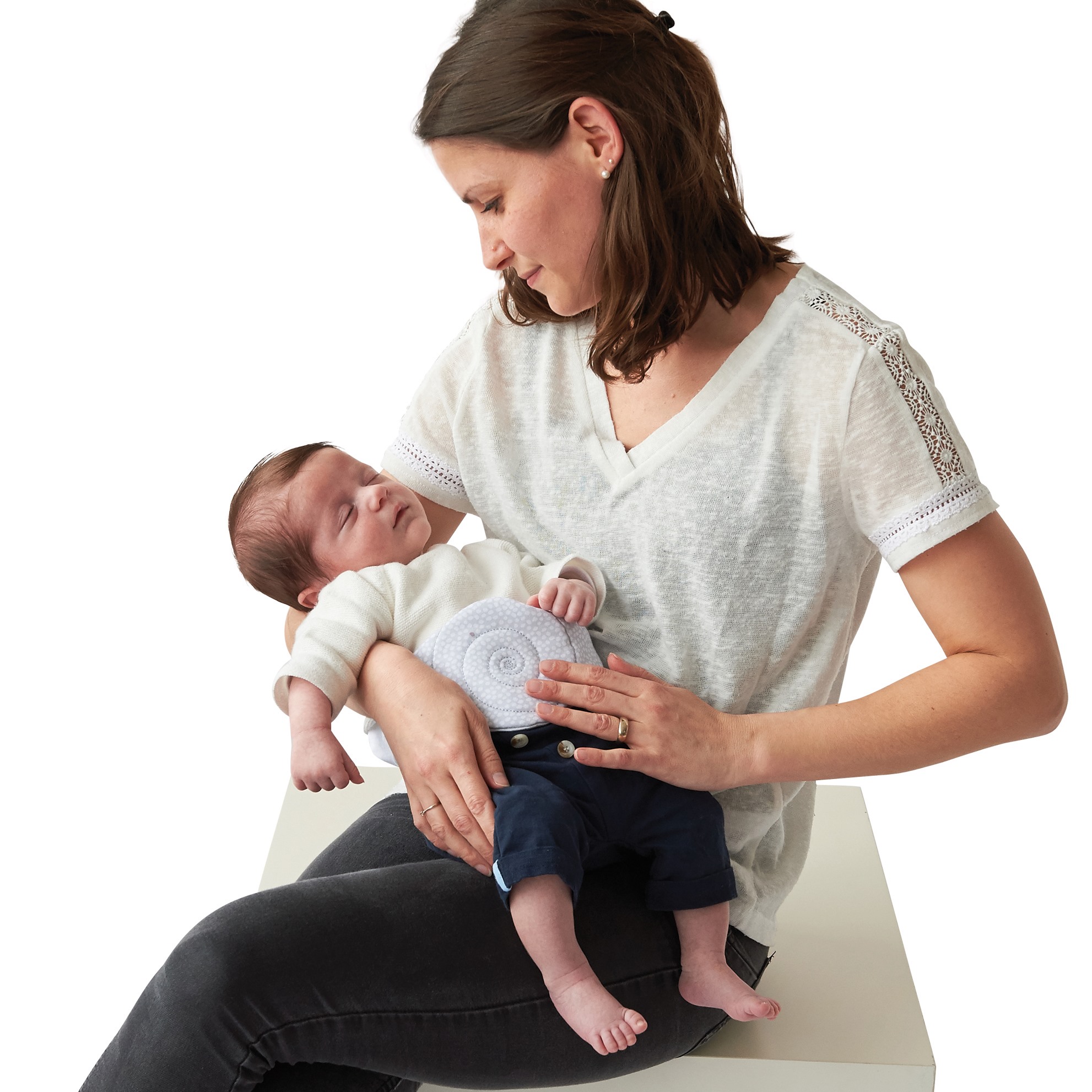 You'll feel menstrual cramp-like contractions, especially intense in the first week and during breastfeeding, as this releases oxytocin to signal your uterus to contract. Contact your doctor if these pains are severe. Your child's Candide Mini Massaging Heat Pack ($36.50), or the Doomoo Snoogy Rabbit – Heatable Warming Soft Toy ($42.90) could provide some relief for you too. Otherwise, take painkillers like Paracetamol to ease the cramps.

Reasons for constipation include hormonal changes, stress, vaginal tears, bruised perineum or pain at an episiotomy site. Get things moving by taking short walks, hydrating and eating snacks and food rich in fibre like these lactation biscoff brownies and cookies ($30 to $60).  
During the first week or two, you may feel anxious, sad, irritable or overwhelmed. DHA supplements or food can help reduce these symptoms. However, signs of postpartum depression include withdrawing from friends and family, feeling inadequate or worthless and can't bond with your baby. Get prescribed antidepressants or psychotherapy to treat this.
Sara-Ann advises, "You are not alone. Every mom has a different journey, so don't be so hard on yourself. Whether it is about breastfeeding, how you look and feel, or even your sense of self and who you are, be kind to yourself. Lean in, whether it's your village or other moms. Never be shy to ask for help when you need it."
Brie adds, "Take it day by day. Know that in the first two weeks/month night and day doesn't really mean anything. You will be feeding every 2-3 hours! Just enjoy it. Rest well and listen to your body and listen to your doctor! You must heal so you can stay mentally and physically healthy!"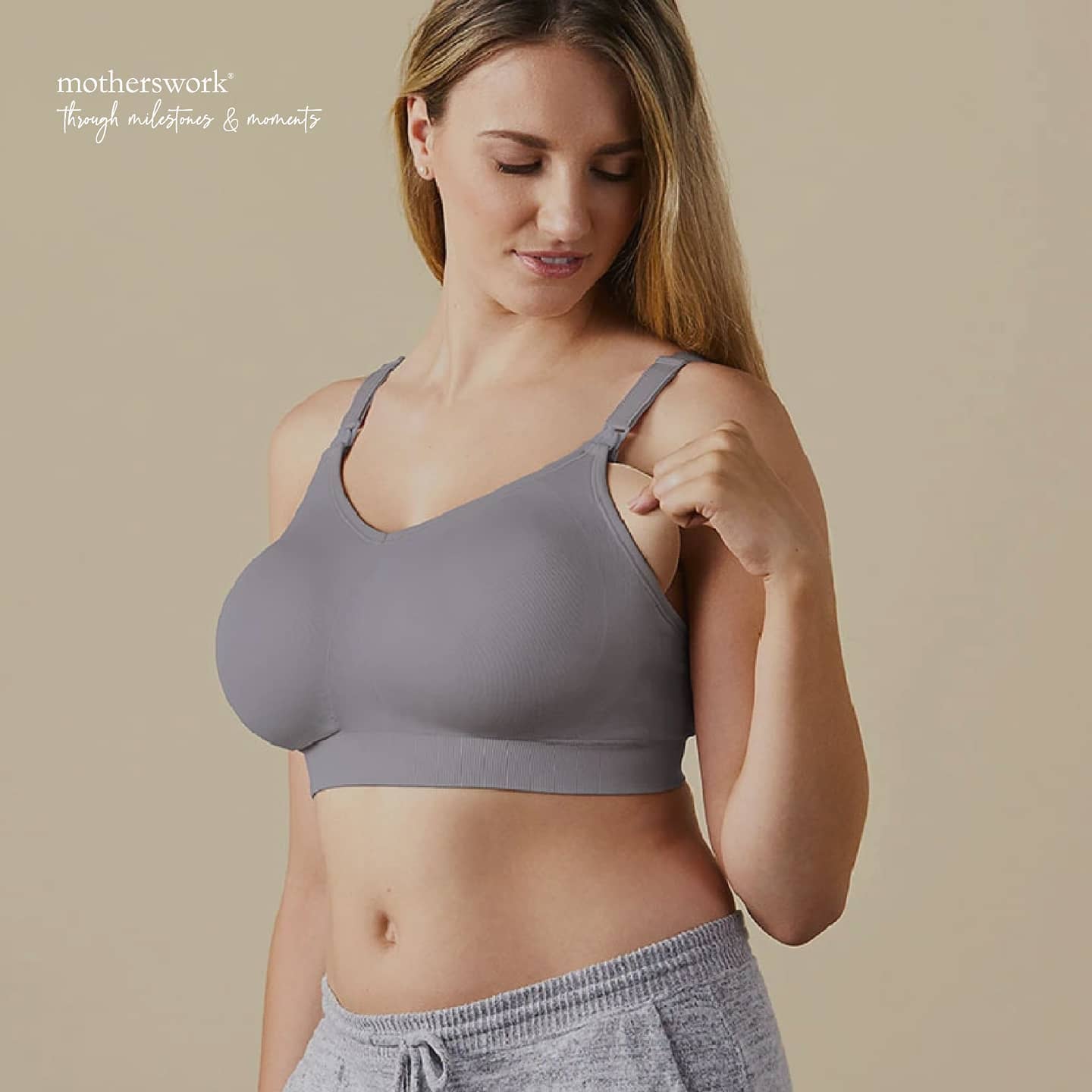 As your milk comes in from days two to five, your breasts will enlarge, be firm and slightly tender. Nurse your baby on both sides about eight to 12 times a day. You can stretch the feeds to four to five hours at night, but not in the day for the first month. Warm your breasts and improve blood flow by showering or covering with a washcloth. Additionally, hand massage your breast to soften it for a deeper latch and easier expressing, hand express or pump your breasts to relieve engorgement. 
You'll need cold compresses, gel packs or cool cabbage leaves to reduce swelling, as well as nursing bras and pads. Get fitted in-store to ensure a comfortable fit. Your size when eight months pregnant should be similar to eight weeks postpartum. Meanwhile, formula-feeding mums should wear a supportive bra and use cold compresses until the engorgement subsides in a few days.
You'll bleed for six to weeks after birth. Known as lochia, this comprises leftover blood, tissue from your uterus and mucus. The bleeding is heaviest on the first three to ten days, after which it turns pink, brown then yellowish-white. Alert your gynaecologist if you see very large clots or soak through a maxi pad every hour or if there's a foul smell – it should smell like a normal period.
Stock up on some maternity pads, long heavy overnight pads with wings, adult diapers or sanitary panties. Brie says, "I wore adult diapers the first week of healing and loved them." Other options include disposable underwear, and underpads since stains and leaks will likely happen. Sara-Ann also suggests getting comfortable pads.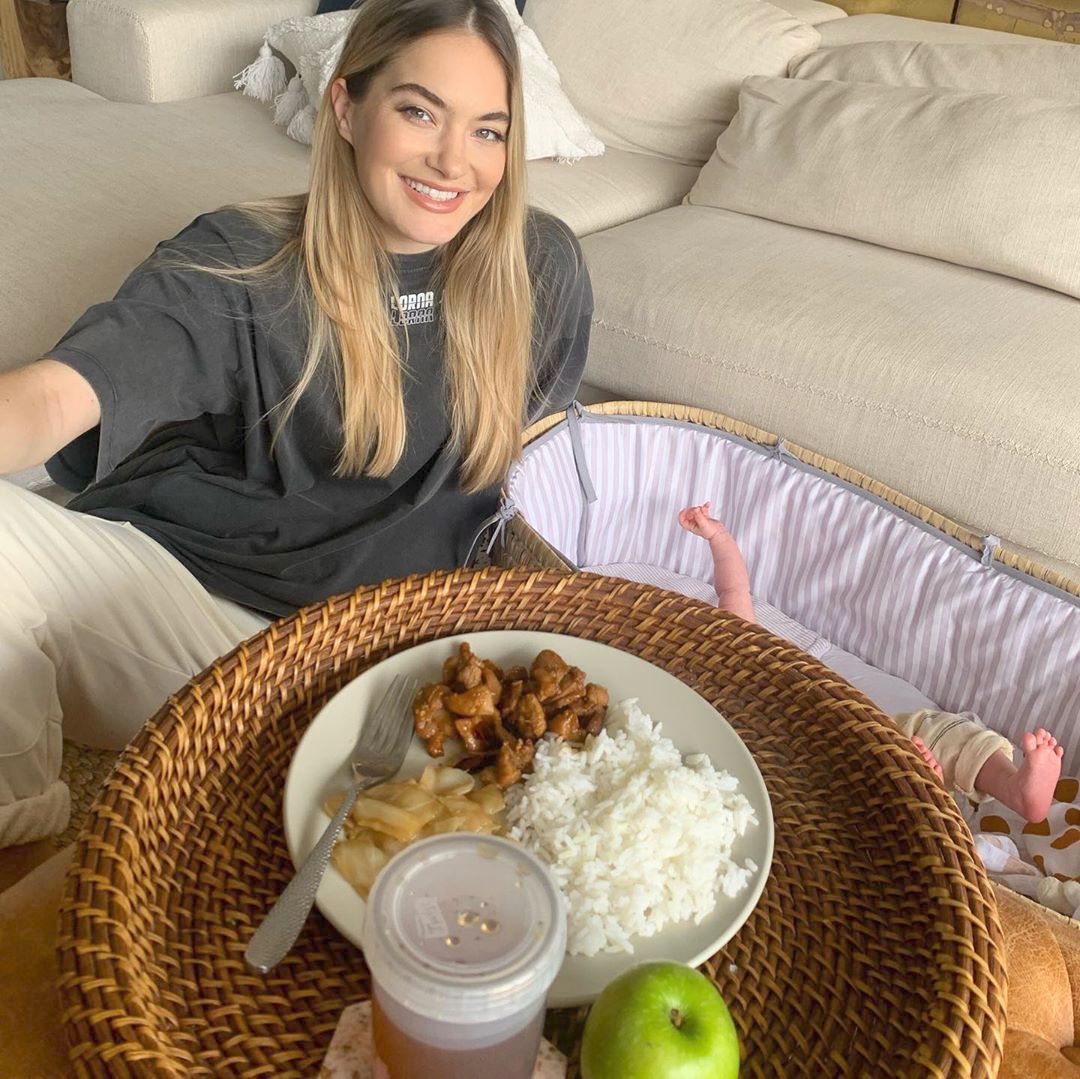 During birth, you may lose about 6kg, including your baby's weight, placenta and amniotic fluid. In the next few days, any weight loss will be from any leftover fluids. Focus on recovery during this period and eating healthily. 
Include complex carbs and protein for energy, load up on fibre and drink about 2 litres of water or more if you're breastfeeding. Restrict your alcohol and caffeine intake to sleep better.
For extra nutrition and flavour in your confinement food, add LILO Ikan Bilis Powder ($15). Rich in vitamins, minerals and calcium, these premium ikan bilis from Pangkor are baked to perfection. Other flavours include kombu, mushroom, scallop, and white bait ($18 to $35). 
During her confinement, Sara-Ann loved the soups her confinement nanny made for her. She adds, "I was also blessed with so many different types of lactation bakes from different friends…If I'm craving something sweet, it might as well be doing something for me. So I ate tons of that." Her current favourite is the double chocolate cookie from Singapore Lactation Bakes. Brie says, "I had confinement food sent from Thomson Medical for the first month which was incredible." Hence, she had more time with Theadora and her husband. 
Alternatively, order tingkat meals, healthy meal prep services, or have your friends and family send food over. Biodegradable, plant-based disposable cutlery and plates reduces washing up.
Tingkat services: Kim Paradise, Foodline, Qilin Catering, Select Catering and Jessie Catering
Healthy Meals: Nutrition Kitchen SG, Nutrify Meals, AMGD, Eat Fit Meal Prep, YOLO Food and Lean Bento
Order confinement food
Your Six-Week Postpartum Checkup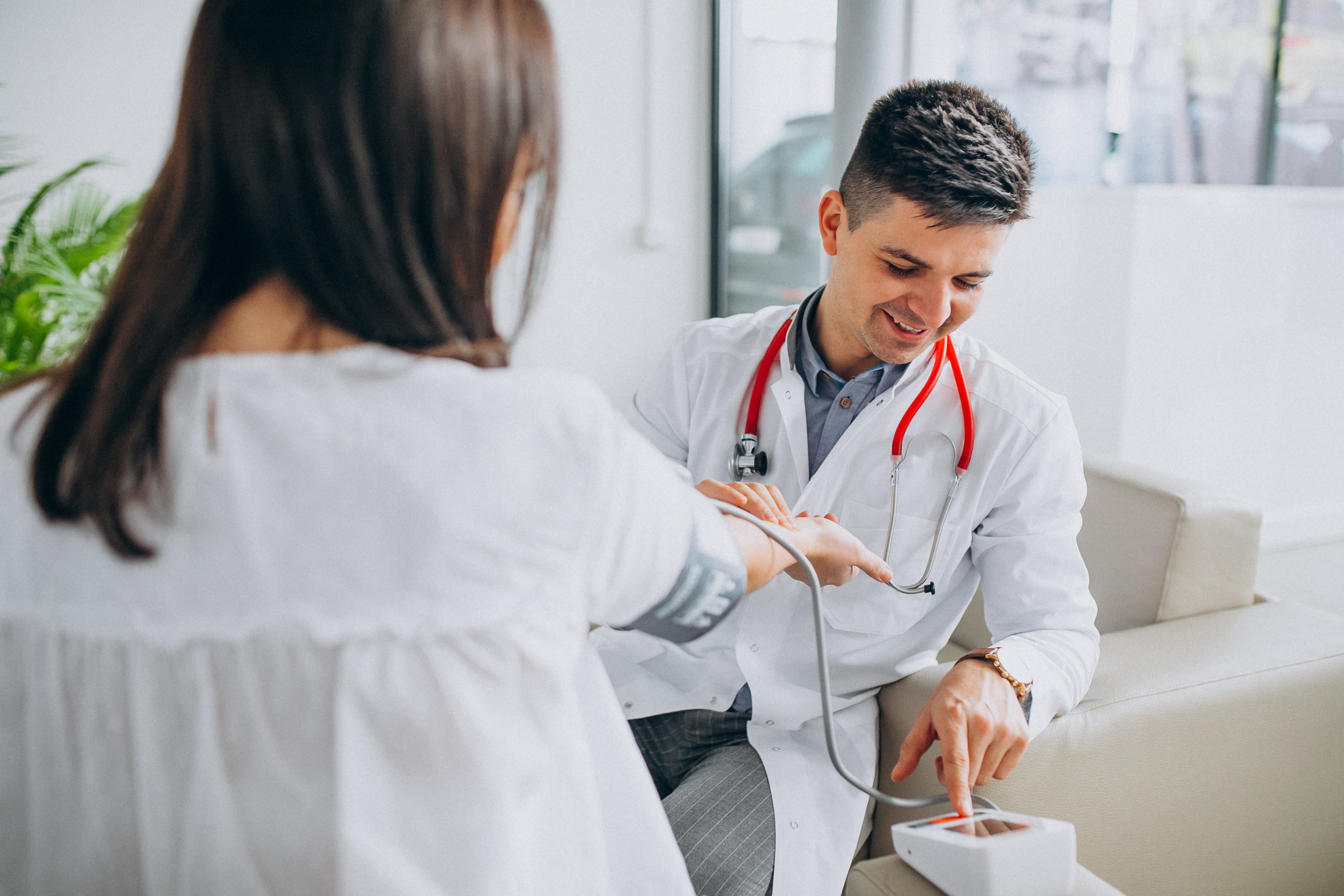 At this appointment, your doctor will check to ensure you're recovering well. For C-section mums, this may be two weeks postpartum, where your incision will be examined. Share any problems – like breast-related or mental well-being – with your doctor. Also, clarify any questions you might have about your labour and delivery. 
Other aspects may include a Pap smear to detect any abnormal cell changes, an oral glucose tolerance test for gestational diabetes and discussing your birth control options. Take about 18 months to recover before your next child. Make an earlier appointment to alleviate any worries or get treated.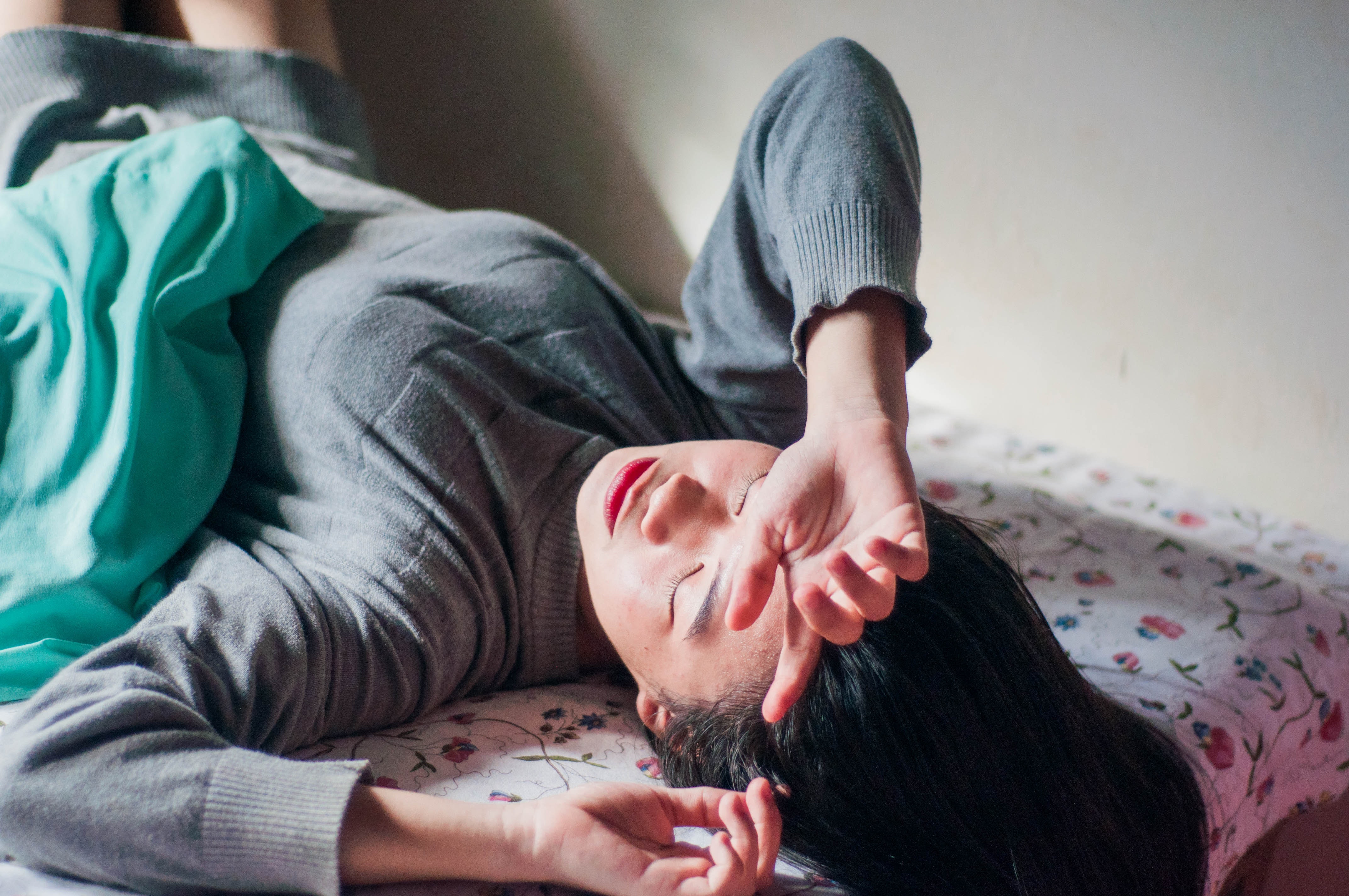 Put your needs first, including letting your baby sleep in the hospital's nursery. Let your husband, mum or confinement nanny take over night duties while you rest. Limit your visitors, ask them to leave if necessary or help do chores. 
Sara-Ann says, "I think having a great confinement nanny is helpful during the first month. She let me sleep through the nights during the first month so I could rest and recharge." That way, she only had to wake up to pump. 
Brie advises, "try your hardest to sleep when the baby sleeps!" She suggests mums get off their phones, play calming music, stretch and breathe. While her husband Matthew took care of baby Theadora, she had nice long baths as they made her happy. 
Postpartum Skincare for Mums
Some post-pregnancy skin conditions include dark spots and circles, melasma, acne and puffy eyes. Stay out of the sun or use a good sunscreen, hydrate, cleanse, tone and moisturise twice a day.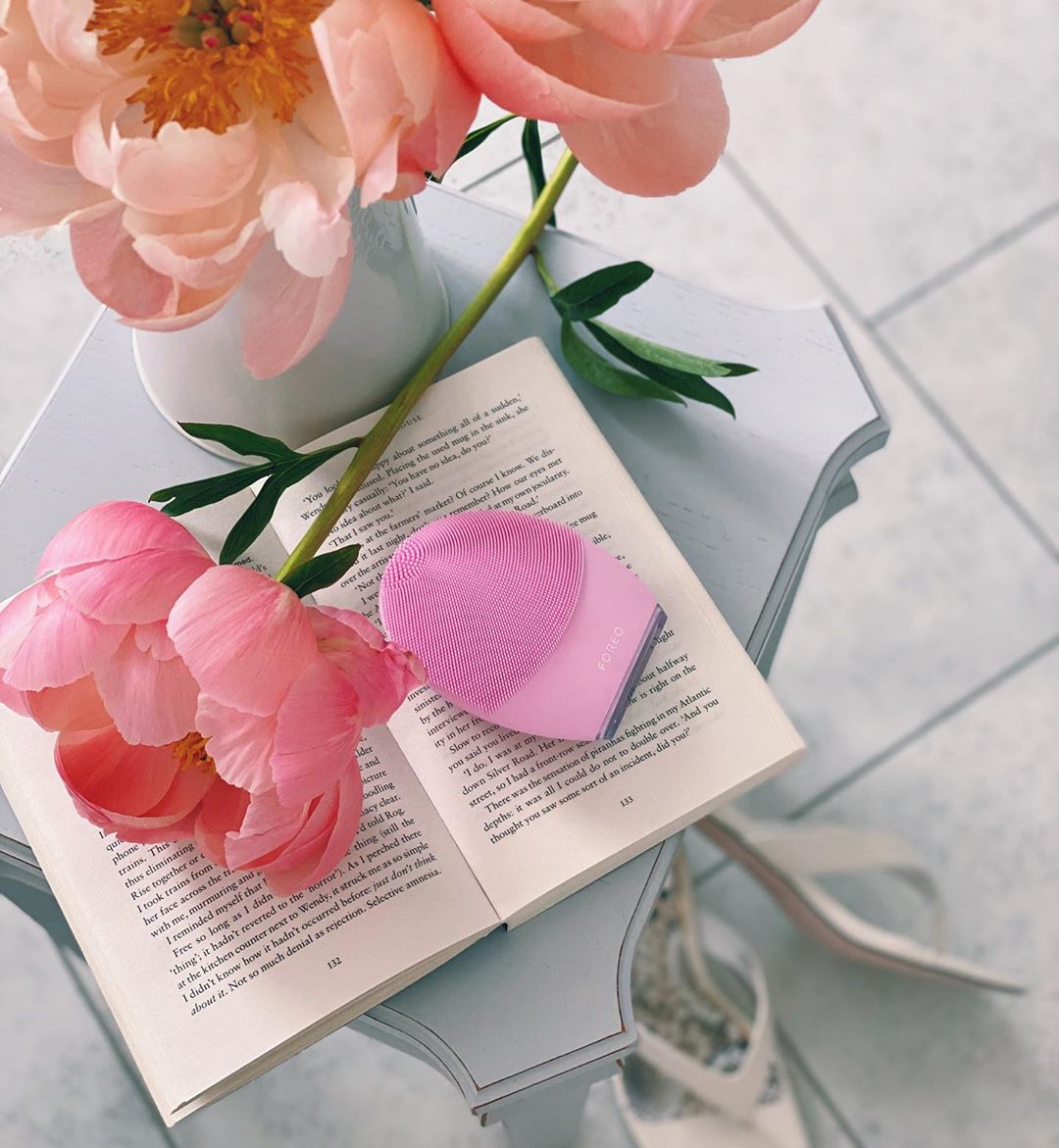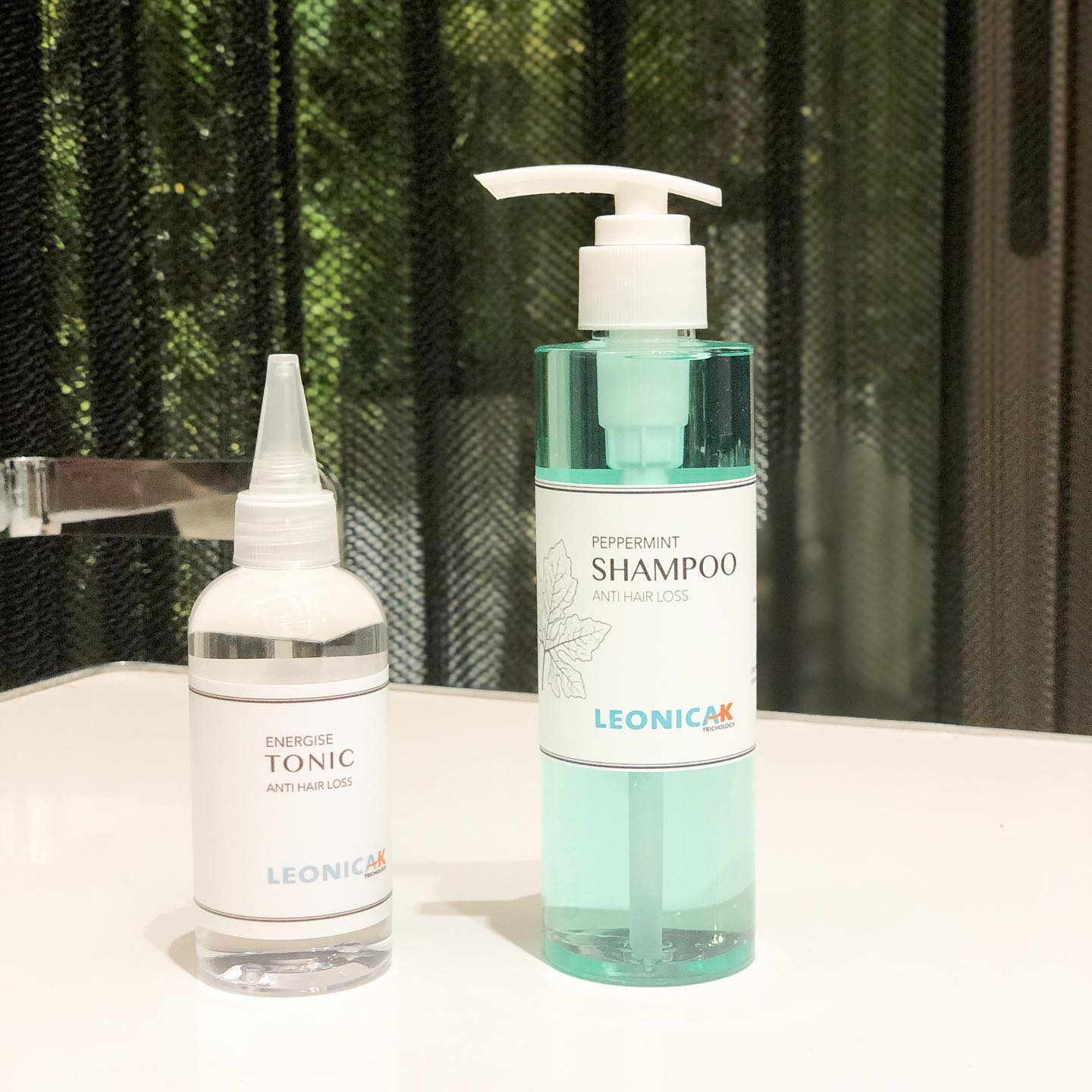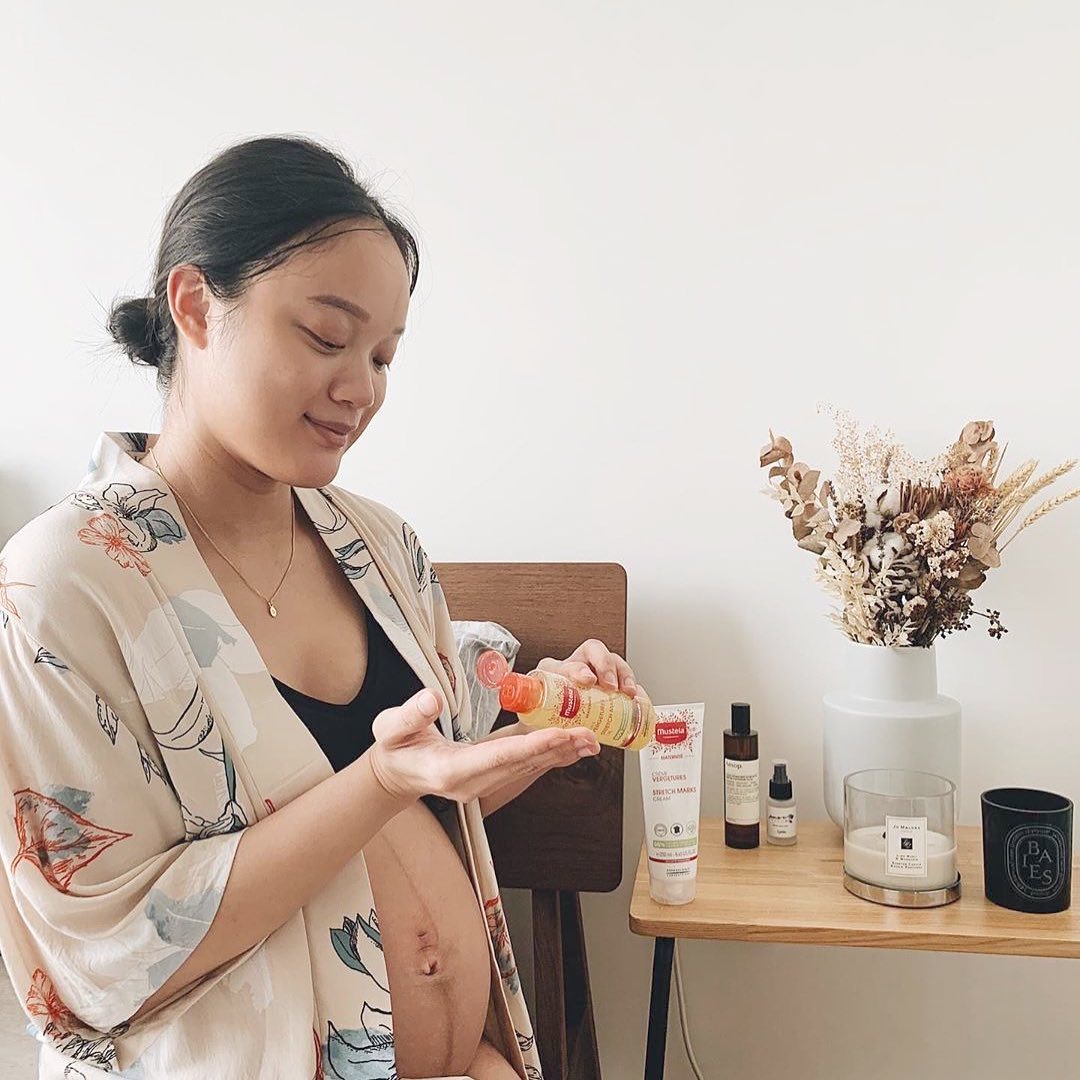 Minimise stretch marks by massaging your skin for two minutes with the
Mustela Stretch Marks Oil
($30.80) to increase blood flow and break up the stretch mark-causing scar tissue. Next, heal stretch marks in the deeper layers of your skin with Mustela's
Stretch Marks Serum
($32.80), containing natural ingredients like avocado peptides and beeswax. Apply in the morning and the evening. Other tips include hydrating, moisturising your skin, exercising, icing your stretch marks and exfoliating once a week.