Get extra help once the baby arrives, with experienced confinement nannies from the best agencies around Singapore.
Looking for an experienced confinement nanny after your delivery? We've rounded up the top agencies in Singapore with availability at the end of the year, with flexible and stay-in arrangements. Moreover, in anticipation of the borders opening, we've also included the guidelines you'd need to follow to bring in nannies from Malaysia.
Confinement Nanny Arrangements
When considering getting a confinement nanny, there are a few arrangements you might want to explore. First, the full-time nanny stays in your home, in a private room shared with your baby. She will work around the clock, resting at night when your baby does. This allows new mums and dads to get adequate rest, since the nanny can handle night feeds. 
Otherwise, you could opt for a day-time nanny for more privacy, but you may not save much if your confinement lady has to rent a place nearby. Other arrangements are for freelance or temporary nannies, where the cost will vary according to your requirements. 
For Your Confinement Nanny
While your nanny is staying with you, do also take into consideration her requirements. Of these, ensure she has three proper meals, and let her take two to three hour naps in the afternoon to take care of your baby at night. Additionally, your nanny should have a room to sleep in, e.g., in the nursery with your baby. Usually for the first month, your nanny doesn't have any off days. However, if you're extending her services for the second month onwards, she should have a day off from 9am to 6pm each week. 
Moreover, you may need to include a meal allowance for your nanny, especially if her dietary requirements are different from yours. For example, if your household is completely vegetarian, do give your nanny an allowance to have non-vegetarian meals. Finally, prepare two red packets in addition to the cost you'll be paying. On the first day, give your nanny the first (minimum $50) for good luck. Next, on the last day, give your nanny the second as a token of appreciation. The amount is up to you, and according to her service rendered.
Her Duties as a Stay-In Mum
During her stay, your nanny will take care of your baby the whole time. Examples include changing your baby's diapers, and assisting you in feeding the baby, especially if you're breastfeeding. Additionally, they will also cook all confinement meals for you, and clean up the kitchen after they're done. They may also prepare herbal baths for you, go grocery shopping on your behalf and do the laundry for you and your baby. 
Depending on the agency you choose, some nannies may also sweep and mop the house twice a week. Additionally, do let her know if she has to prepare meals for your husband and do his laundry – it's an additional charge.
PEM Confinement Nanny Agency
PEM Confinement Nanny Agency was established in 1987, and has provided mummies with the best confinement care in Singapore for 30 years. With more than 400 nannies, this agency was the first to be licensed by the Ministry of Manpower (MOM). Additionally, PEM also has an in-house training centre. Hence, nannies can undergo classes on breastfeeding, confinement diet planning and proper hygiene practices.
The nannies are currently in Singapore, and are fully booked until December. At the time of writing, there are two slots left for the first week of December.
While the confinement packages start from $3,150, it costs $200 extra to book a specific nanny. Their agency will bear the cost for the work permit application, and provide free nanny insurance. However, you have to pay for the levy charges. 
PEM Confinement Nanny Agency also has a herbal package. Benefits of this package includes promoting blood circulation, enhancing breast milk, increase vitality and helping their body and energy recuperate. Furthermore, they also offer a postnatal Jamu massage in the comfort of your own home.
Confinement Angels aims to give parents peace of mind when training their nannies. Their syllabus adheres to the highest standards in Singapore on baby hygiene and baby safety. Each nanny goes through a rigorous screening process. This includes an interview, training, evaluation, a medical checkup and then employment and quality control. Under the last stage, they have to undertake between eight to 10 assignments every year. Thus, they can be actively employed, enriching their life experience and adapting to different families.
They do have slots for November and December at the moment. If Malaysian nannies can come to Singapore when the borders are open, you and the agency can split the cost of the SHN ($800). Otherwise, there may be a delay sending nannies if the border continues to be closed.
An alternative arrangement is a mixed service, where you have two to three weeks with a confinement nanny, and two weeks of their confinement food. While they are currently trying to persuade nannies to continue working, these nannies have been here for five months already. If clients choose to cancel, they can be refunded minus the admin fee of $160.50. 
The confinement packages start from $2,980 (before discount and GST) for a certified nanny. Meanwhile, a three or six-star nanny will cost an additional $480 and $850. The current promotion for 2020 includes an early bird sign up discount of $80, and complimentary half-year insurance for Singaporean and Permanent Resident newborns from AIA.
Moreover, you'd also get a complimentary prenatal massage by Madam Partum, or a discount of $20, a complimentary BabySpa session for a baby massage, and baby studio photography. Additionally, you'd also get a 25 per cent discount off any Spectra Breast Pump. These perks are for a 28-day package, and sign ups must be done one month before your estimated delivery date. Finally, an optional add-on is the herbal bundle ($398, UP $474) by Madam Partum, which 28 herbal soups, herbal teas, and herbal baths. Do note that the prices do not include work permits, levy charges and insurance.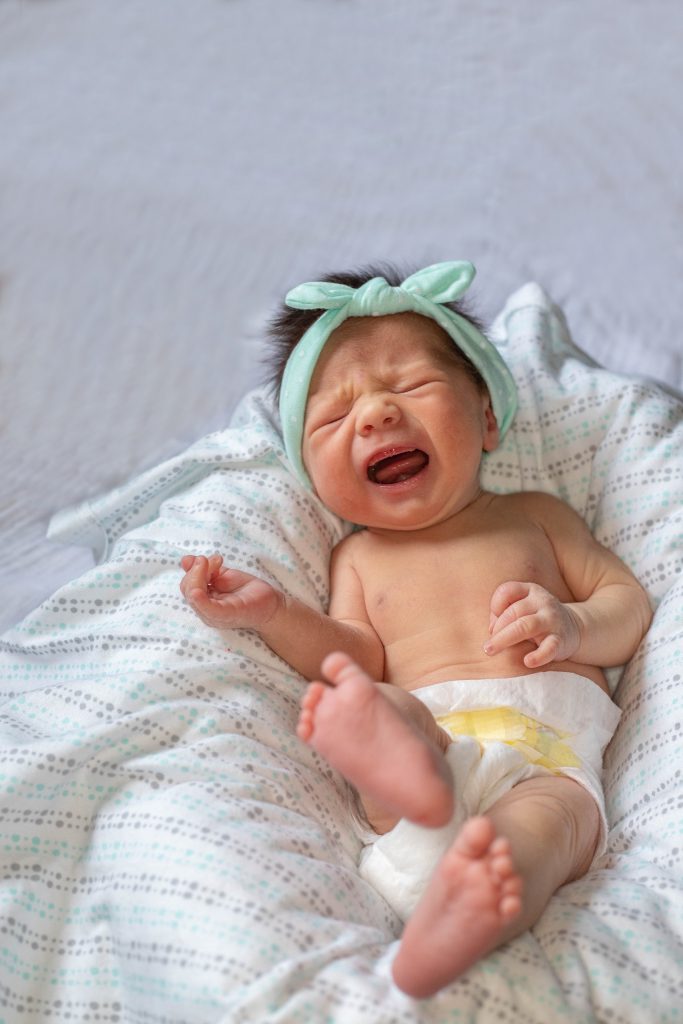 Each confinement nanny at TSM Confinement Nanny has five to seven years of experience. They also have a good attitude and maintain a  high level of cleanliness to take care of newborns and mummies. All nannies are legally approved by MOM and have work permits for their assignments. Choose from 24-hour or day care confinement nannies, for 14 or 28 days.
Their nannies will be available from end December onwards. 
Their price will be set at $3,000, excluding two red packets and the levy.  
Aside from confinement nannies, TSM Confinement also helps those looking for foreign domestic workers. Additionally, they provide pre and postnatal massages, lactation services and confinement herbal packages.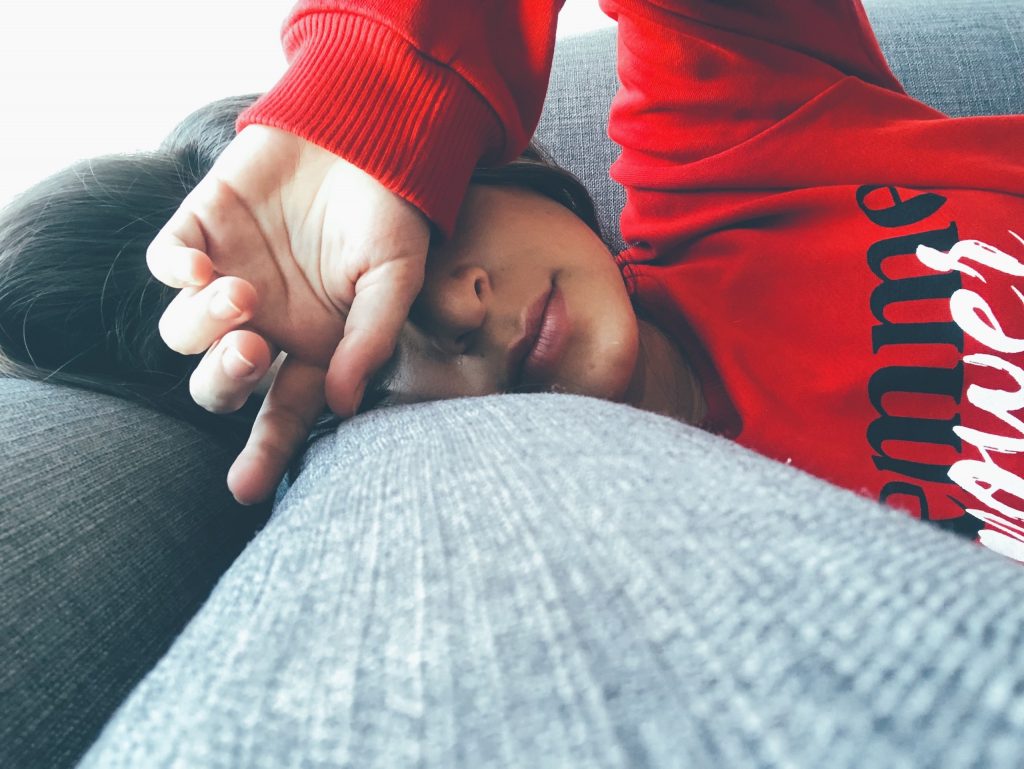 Not only does CaregiverAsia provide confinement nannies, but also other caregivers and healthcare professionals. The online marketplace functions as a shared economy, where those looking for caregivers can access reliable home care services. Meanwhile, freelance caregivers and healthcare professionals can fully control their schedules and terms and services. 
Nannies here have an average of four years of experience on average. During their stay, they will also help provide you with enough training and knowledge on confinement care, so you will be able to take care of your baby after the nanny leaves.
While most of CaregiverAsia's nannies are Malaysians, several of them are currently in Singapore, so there's no need for them to serve the SHN. These nannies are booked till September, and will be available for your confinement in November and December.
For a 28-day stay-in package, this will cost $3,000 and up, depending on the nanny's experience level. Additionally, there's also an administrative fee of $300. While the nanny's permit is included in the cost, the client will have to pay for the nanny's levy and insurance. According to MOM's law, the medical insurance should cover your nanny for up to $15,000, and the levy will cost $60 per month if the newborn is a Singapore citizen, and $300 per month if the newborn is not Singaporean.   
They offer a wide range of services, including care companions, dementia care, home nursing, baby massage, pregnancy wellness, and post pregnancy care. Other caregivers are trained in looking after children with special needs, as well as in food and nutrition, personal grooming and music and art therapy.
Just Us Childcare & Eldercare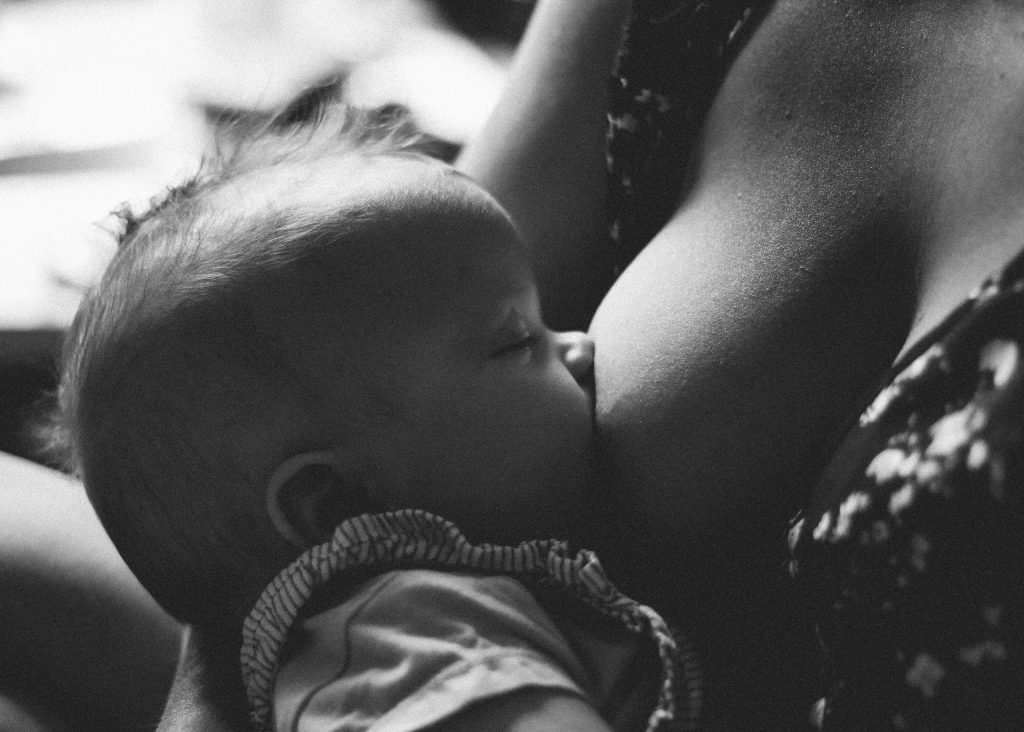 Formerly known as Marantha, Just Us Childcare & Eldercare services is Singapore's longest established and thriving nanny agency since 2000. Licensed with Ministry of Manpower Singapore, they provide outsourcing services and placement of staff. Most of their clients are through recommendations. All candidates are personally interviewed by their recruitment experts, and only the best candidates who closely fit your job specification are chosen. Not only do they arrange personal interviews for you and the shortlisted candidates, you can also have trial sessions to be completely assured of your choice. 
In order to interview the nannies, Just Us can arrange for them to drop by your place if they're in Singapore, with a payable transportation fee of $30. Otherwise, you can meet her at the lobby or near the guardhouse if she's working in Singapore. Other options include a WhatsApp video call interview. To match you with suitable candidates, you will have to register online with your requirements. All of these are without obligations. 
For Just Us, there's currently availability for both November and December. They're working on building up their supply of nannies by networking with agents in Malaysia, and nannies who are referring their friends to their agency. 
For confinement and live-in nanny services for 28 days, the cost will be $3,600 to $3,800 for a single child, and $4,500 to $4,800 for twins. This includes free replacement and back up services, nanny's fee, work permit application and medical insurance for the nanny, usually an English-speaking Malaysian nanny. You will have to pay the levy payment for her work permit directly to the Ministry of Manpower. Additionally, you can employ your nanny up to 16 weeks from your baby's date of birth.
Otherwise, avail of their night care nanny services from 10pm to 7am, over 20 weekdays. The price for this arrangement is $3,200 to $3,300 and $190 per night on weekends, including agency fee. Next, the ad-hoc rate for weekdays and weekends is $170 and $190 respectively. All these services are provided by experienced Singaporean nannies. Do note you will have to reimburse the nannies for their travel to your home. 
Aside from confinement nanny services, there are also a wide range of caregiving roles, from governesses to eldercare, and nannies who can travel with you overseas.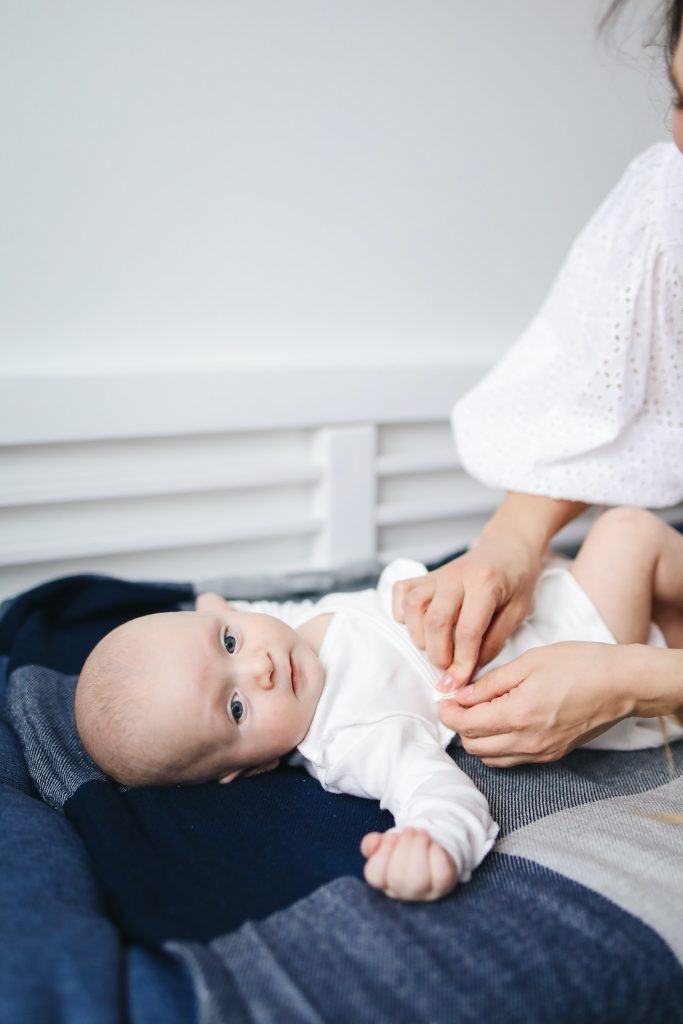 Super Nanny Services aims to go above and beyond, to give you the best confinement nannies from Singapore and Malaysia. These confinement nannies, who comprise Chinese and Malay Muslim nannies, can speak in English, Mandarin or Malay. Where necessary, Japanese translators can also assist in translating the communication between the Japanese family and their confinement nanny. 
All confinement nannies from Super Nanny Services have at least three to five years of experience, and have helped many first time mothers going through the confinement period. The placement of our confinement nannies take into consideration your unique family needs so that Mother and Baby are assured of a delightful and rewarding experience. Additionally, Super Nanny Service is fully licensed and is registered with the Ministry of Manpower. 
While they have available nannies, your nanny may be able to start working for you slightly later than your actual due date. 
For a full-time, stay in Malaysian Chinese confinement nanny, the package will cost $3,380. Should the Singapore border open up by your EDD, the package will cost $200 less. This includes a 30 minutes home visit by a certified lactation consultant, a breast milk manual silicone pump or collector, and a set of breastfeeding nursing kits. Such a kit will include a breast milk cooler bag and foldable cleaning kit. Next, the package also includes a nanny replacement, subject to availability, a work permit application fee and six months free accident insurance plan for baby from AIA. 
However, this does not include TCM herbal supplements, a postnatal Jamu massage package, your nanny's accident insurance, food ingredients and foreign levy fee. Do book as soon as you can to get a nanny, and an initial deposit of $1,000 is required to confirm the booking. This will be returned to you if the nanny's work permit approval is rejected by MOM or if the nanny is unavailable. In cases where you might have a miscarriage or pregnancy failure, show them your doctor's certification and they will also refund the deposit money. 
Mums can also opt for a prenatal massage to ease your aches and pains during pregnancy. Prices for this start from $68 to $599, if you're getting the confinement package as well. Additionally, mums can also head to their affiliate partner, Beauty Mums & Babies at Paragon, for some much-needed pampering, whether it's a mani-pedi, body massage, wrap or exfoliation and facials.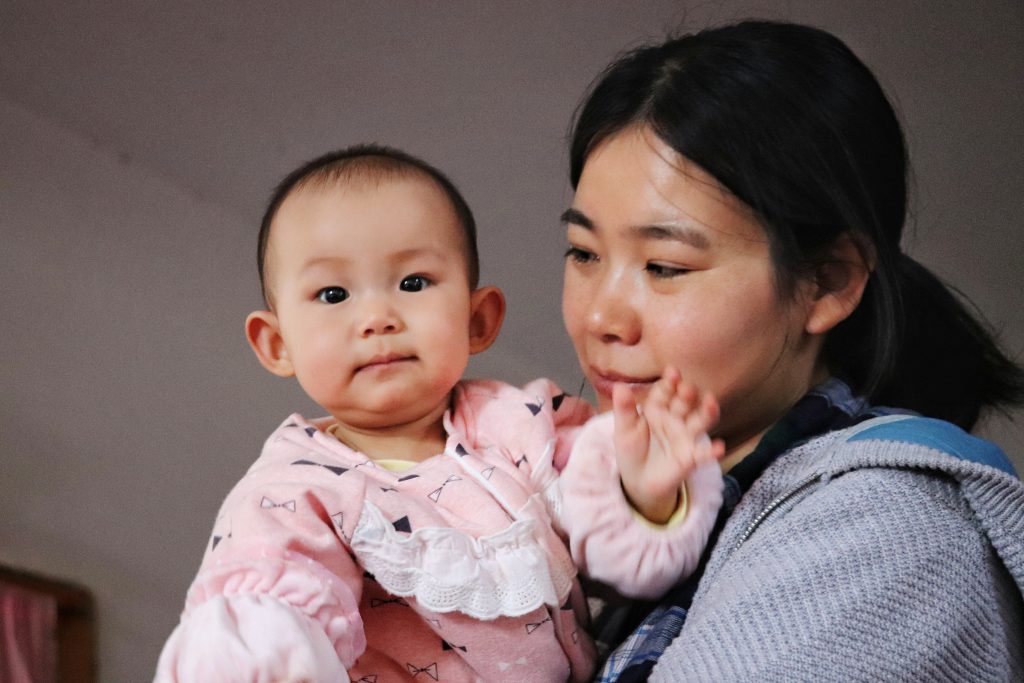 NannySOS initially started with just one confinement nanny, but has now grown to more than 100 experienced confinement nannies – all of whom provide quality maternity care for both mothers and babies. All their nannies have at least three years of experience, and their most senior nanny is in her 60s, with a wealth of experience that will be valuable for new mums. 
They have availability for babies born in December, provided you're okay with nannies who are currently in Malaysia, which may be subjected to SHN (see the guidelines below). Do note that MOM also only allows applications four weeks before your baby's date of birth.  
If you're having your confinement in December, it's likely that the available nannies will be those who are currently in Malaysia. Of course, this is subject to approval, and if the COVID-19 situation improves. All the nannies are Malaysian Chinese from 41 to 65, and they have at least three years of experience. However, they can also understand basic English.
Currently, their prices start from $2,980, and their promotions do change from time to time. Some inclusions in the package may include 10 postnatal massage sessions, herbal packages for the confinement duration, and a Happy Fish Swim School baby and toddler swimming trial lesson.
Other than confinement nanny services, NannySOS also offers more services such as babysitters, whether adhoc, part-time, over the weekend, at hotels, outdoor sites or in your home.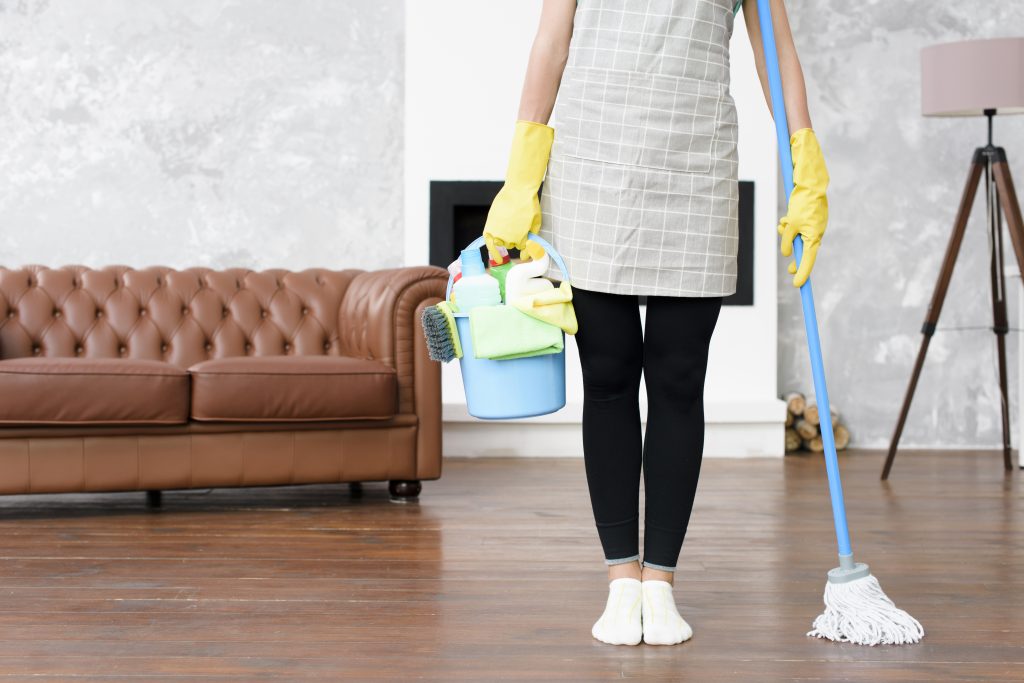 At ConfinementNanny.com, the nannies have a minimum of four years of experience as a full-time confinement nanny and are legally working in Singapore. Additionally, the nannies have continuous training to care for new mothers and newborns. Given your requirements, they will strive to provide you with a nanny that matches your family's needs. 
Their earliest availability is mid-November for nannies currently in Singapore. They will try to bring in more nannies from Malaysia.
Their pricing starts from $3,080 excluding the levy, red packets, cost for shopping for ingredients, and insurance, for example. 
Equipped with at least five to 10 years of experience, the confinement nannies at STAR Confinement Nanny are competent in most traditional and modern confinement practices – yes, you can bathe during confinement. Additionally, Star Confinement Nanny has vetted all their nannies, and they have also been highly reviewed by new mums. All nannies are supportive of breastfeeding and can guide new mums, and practice good hygiene. Moreover, they can speak English, Mandarin, all the dialects, Malay and even Japanese. 
Their nannies will be available for your confinement in November and December. As they have a limited pool of nannies in Singapore now, they will be working on bringing in more from Malaysia. 
Their confinement nanny package starts from $3,400 for 28 days, excluding the government levy for Singaporean citizens or foreigners. This includes two free replacements for your nanny within the period. 
Licensed by Ministry of Manpower, Baby Whisperer is a Singapore confinement nanny agency. Each confinement nanny has more than five to seven years of skills and experience in baby care. They are well-versed in both the traditional and modern confinement practices for postnatal mums and also in caring for your newborn. Additionally, they can assist you in your breastfeeding journey, with the correct latching methods and an assortment of positions. All confinement nannies from Baby Whisperer have good attitudes, a high level of cleanliness, and are well-educated on confinement diets. 
They currently have availability for nannies during November to December and are fully booked till mid-October. Their nannies are Malaysians, who are in Singapore right now, but like the other agencies, they're looking to bring more in as well. 
The price ranges from $3,000 to $3,600, and does not include the worker's permit and nanny insurance ($80). Of course, you'll also have to pay the levy to MOM directly. 
Among their other services are confinement herbal packages, pre and postnatal massages, doulas, and lactation consultants. More services also include financial planning, maternity  and newborn photoshoots, and even dessert tables and balloons for the special full month or 100-day celebration.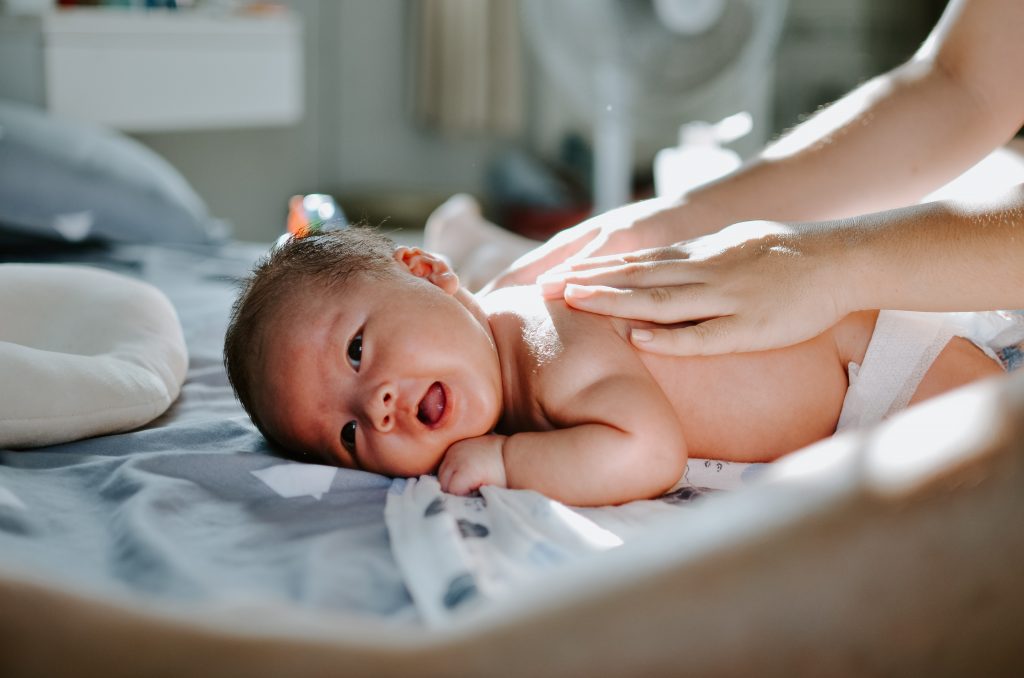 Gladys Care 1987 started as a one woman-operation, whose attentive love and care for mothers and newborn babies spread through word-of-mouth. The mum of seven, together with a team of second generation nannies continues to serve and meet new mothers' and newborns' needs, aiming to provide a joyful and peaceful post-natal recovery. Aside from confinement nannies, which you can choose from a stay-in or a day-time option, they also offer babysitters and a customised pre and postnatal confinement menu for mums. 
Currently, the slots for nannies in October are full, and confinement nannies will be brought in from Malaysia for mums doing their confinement in November and December, subject to SHN and the swab test cost for COVID-19. Mums currently have a chance of getting a nanny within a week of their estimated due date, and they will keep mums updated the month before they deliver. 
To enquire about their pricing, fill up the form here or contact them for more information. 
For postnatal mums, there are few massages you can try, such as the Javanese postnatal massage, the TCM Engorgement or Stimulation massages. As for your baby, he/she can try a TCM Anti-Colic massage. Additionally, they also provide confinement herbal packages. 
Covid-19 Guidelines for Confinement Nannies
While most of the agencies are working with their current pool of nannies in Singapore at the moment, they will also try to get more nannies in from Malaysia when Singapore and Malaysia's borders open. However, do take note of the guidelines you and your nanny will have to follow. 
First of all, you'd have to pay for her COVID-19 test and 14-day Stay Home Notice (SHN) accommodation. If she's been in Malaysia for the past two weeks, she'll serve her SHN in a dedicated facility before she can start working in your home. Also, you'd need to request for MOM's entry approval before she can enter Singapore. 
During her SHN stay, she should have a Singapore mobile number with Internet connection, WhatsApp and the Homer mobile app. She will have to report her location and temperatures thrice a day, and also respond to MOM's phone calls, WhatsApp video calls or SMSes within an hour. Moreover, she has to record any persons she came into close contact with, and not have any visitors. Before she ends her stay, she'll have to go to a testing facility to test for COVID-19. Together with the employment agency, do ensure she follows all the guidelines. 
Be sure to pick her up from the airport to her accommodation, and also arrange to send her from her accommodation to the testing facility via a designated taxi.