By Amanda Clement, Momentum Bootcamps
It might have started with Hilary Swank in Million Dollar Baby, but it wasn't a flash in the pan trendy workout for the Hollywood crowd.
Celebrities from Gisele Bündchen to the Kardashians are throwing punches in the gym, and it's the workout of choice for many Victoria's Secret models including Gigi Hadid, Karlie Kloss and Adriana Lima.
Women all across the world are starting to embrace this fitness trend and it looks like it's here to stay.
Now I know many of you reading this may be thinking boxing is not for you. You're probably picturing a violent encounter that's full of mean fighting, injury and bulky muscle, thanks to many a blockbuster movie.
Sure, in the past, boxing was a very male dominated sport, but there are now many more females taking to the ring to develop their strength and get in tip-top shape, in a non-competitive environment.
Boxing is actually a great way to kick your body into gear, develop some lean muscle, expel unwanted tension and generally feel amazing.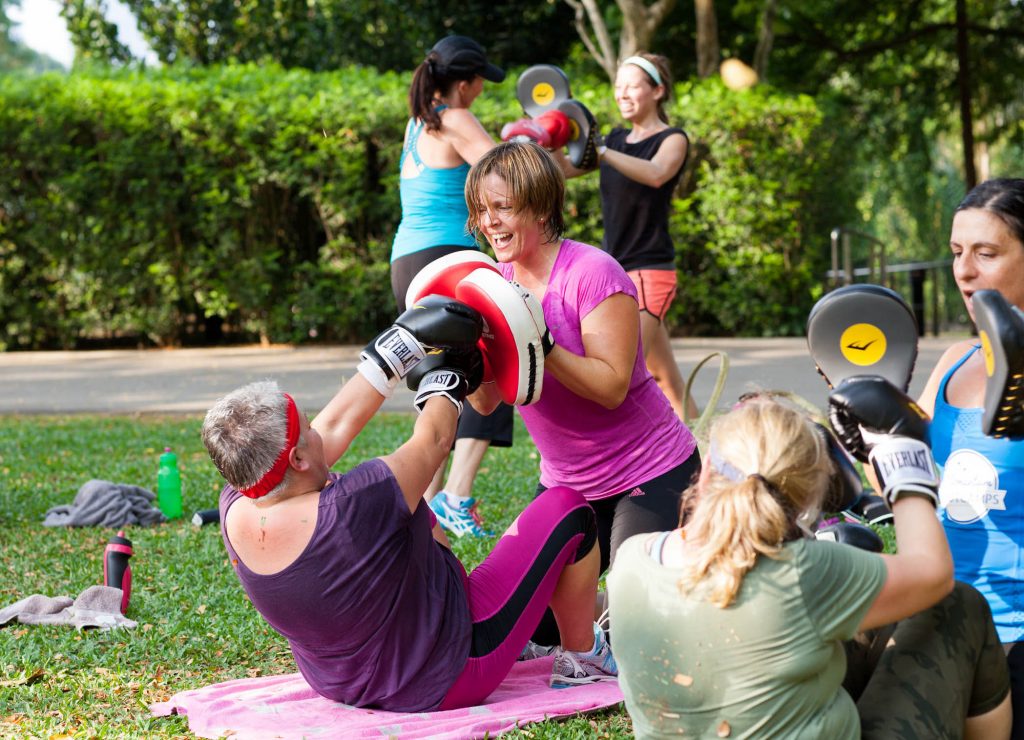 If you haven't already tried boxing, here's what you are missing out on:
1. It's a total body workout
Yes, that's right! Boxing trains every single muscle in your body (whether you realise it or not). Your abs, arms, butt, back, chest and legs will all benefit and that's a workout that you're definitely getting your bang for your buck.
2. It makes you strong…not bulky
It's a long perpetuated myth that strength or weight training makes you bulky. Instead, your body builds lean muscle, making you stronger and ready to take on the world.
3. It improves your confidence
When you feel great and your body is on point, confidence comes naturally. Boxing tones up your entire body so you'll be bikini-ready all year round. On top of having a banging body, you'll have the mental confidence to live life to the fullest and not limit yourself by insecurities and self-doubt.
4. It's an instant mood booster
Punch your stress away with boxing. Research has shown that boxing helps relieve mental and physical tension, and increases endorphins – your body's natural mood booster chemicals. That's the cue for you ladies to punch away!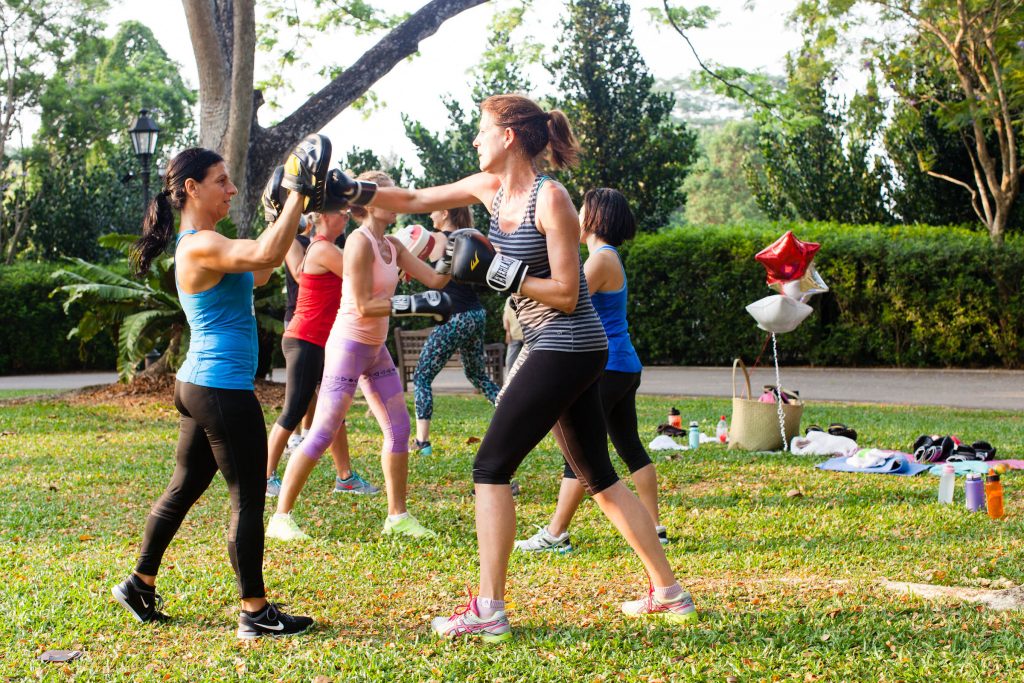 5. Say goodbye to fat
If you box for an hour, you can expect to lose around 500 calories (depending on the workout intensity). Not only does boxing help burn calories at an exponential rate, but with a great mix of strength and cardio, it helps target problem areas of your body such as the stomach area, where fat is a common problem for many of us.
6. Excellent cardio without having to run
For those of you who dislike running but want to keep fit, boxing is for you. You can get a solid cardio workout from a single boxing class. You'll be jumping, squatting, punching and jabbing, and that will raise your heart rate and get your blood pumping. Boxing also improves endurance, cardiovascular health, speeds up your metabolism and improves your body's ability to withstand fatigue – this means all the workouts you do will be more effective thereafter.
7. It's great fun
You'll laugh, sweat and feel powerful all at the same time. Exercise is a natural mood booster and trying something different like boxing can really help make your workouts enjoyable – oh and did I mention you could meet some cool new friends along the way?
Amanda Clement is a co-director and trainer of Momentum Bootcamps Pte Ltd. They organise regular classes where the numbers are small and they specialise in strength training. Click here to read more about them and here to sign up for a trial of Momentum's group boxing classes.