So we recently introduced Google Home into our living space and let me just say that I am thrilled and absolutely loving it. Its made some of my daily bitty details so much more convenient. And my boys love asking it to play their favourite songs and a whole bunch of trivia.
I haven't yet utilised all the features of the Google Home Assistant but I love it enough to have purchased a second unit so we have two in our home now with a third being a high probability in the very recent future. I'll tell you why.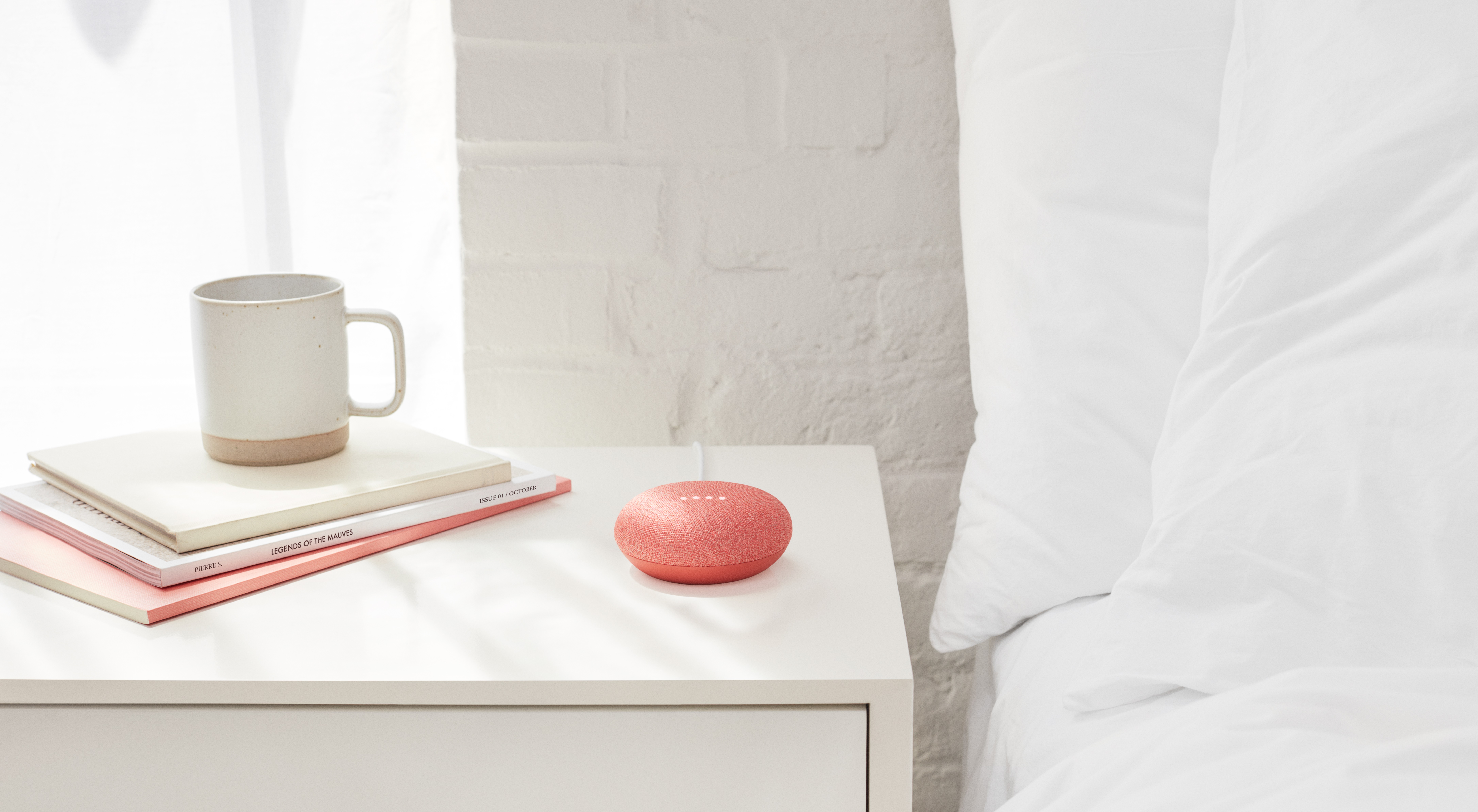 Why It's So Great For Mums
Mums, the Google Assistant is your HANDSFREE PERSONAL ASSISTANT activated by your voice, even if you throw in some Singlish, you WILL be understood! Like seriously, is that a dream come true or what?
I multi-task ALL DAY, everyday. As a mum, I'm committed to my jobs (yes, I have more than one), my kids (which include school/class runs) as well as managing my home, on top of everything else that finds itself on my ever burgeoning daily calendar.
The Google Assistant has been a life saver for all the itty-bitty things that usually slip through the cracks for me, to my total annoyance. My usual would be to note stuff down on my phone as I go but this isn't always possible – especially when I'm reluctant to disrupt my workflow or stop tutoring my child to key stuff  in – which almost always means its gonna slip my mind.
Things such as shopping lists, reminders to leave the house at a certain time, remembering that I left that invite in my desk drawer by the iPad or that school lets out at 10am tomorrow instead of 2pm.
The bulk of my schedule goes on my calendar, of course, but for the little things that come up or pop into my head; My Google Assistant has remedied the brain farts and been an excellent time keeper, keeping me that much more organised.
Your reminders are just for you too, once voice-match is set up. Anyone can 'speak' to your Google Assistant but only six voices can be registered for a more personalised experience.
The other things that this intuitive little gadget does – play your favourite songs, control the volume, read out recipes (as well as measurement conversions) while you're making magic in the kitchen, tells you the weather, the news (yes, even local news), translates words and phrases, plays your audio books, reads out what your day (schedule) looks like, it can control devices around your home as long as they are Smart devices or if they're hooked to a TP-Link AND you can broadcast to every Google Home device in your home, just like a PA system, "Kids, dinner is ready!" – mums, it's that extra pair of hands you've always hoped for and its really here.
There are over one million actions you can take with your Google Assistant.
Set-up ran pretty seamlessly with its step by step process so no hiccups there. Oh and if you're an Android user, and you can't find your phone, just say, "Hey Google, where's my phone?", your phone will sound EVEN if its on silent! This is one feature I'm a little bummed about because I use an iPhone. Please fix this!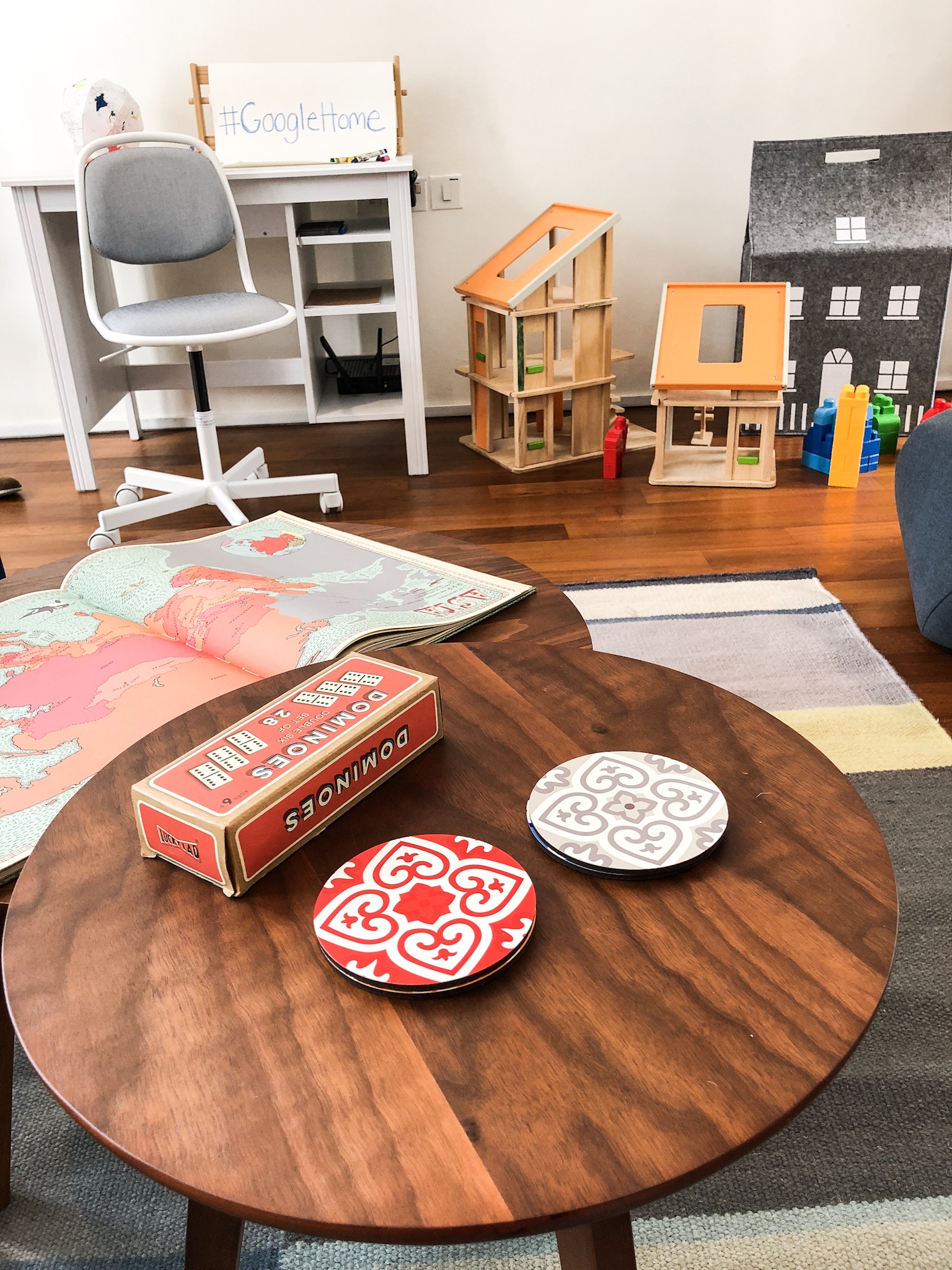 Why Your Kids Will Love It
It plays all their favourite songs, reads their audio books and will answer their 101 daily questions as well as tell them jokes. Its a great addition to their learning journey and a bedtime story at night for when you're unavailable.
I still make my kids read actual books and read them bedtime stories – its not meant to take that away from me… but on the off chance that I can't, this could be an option.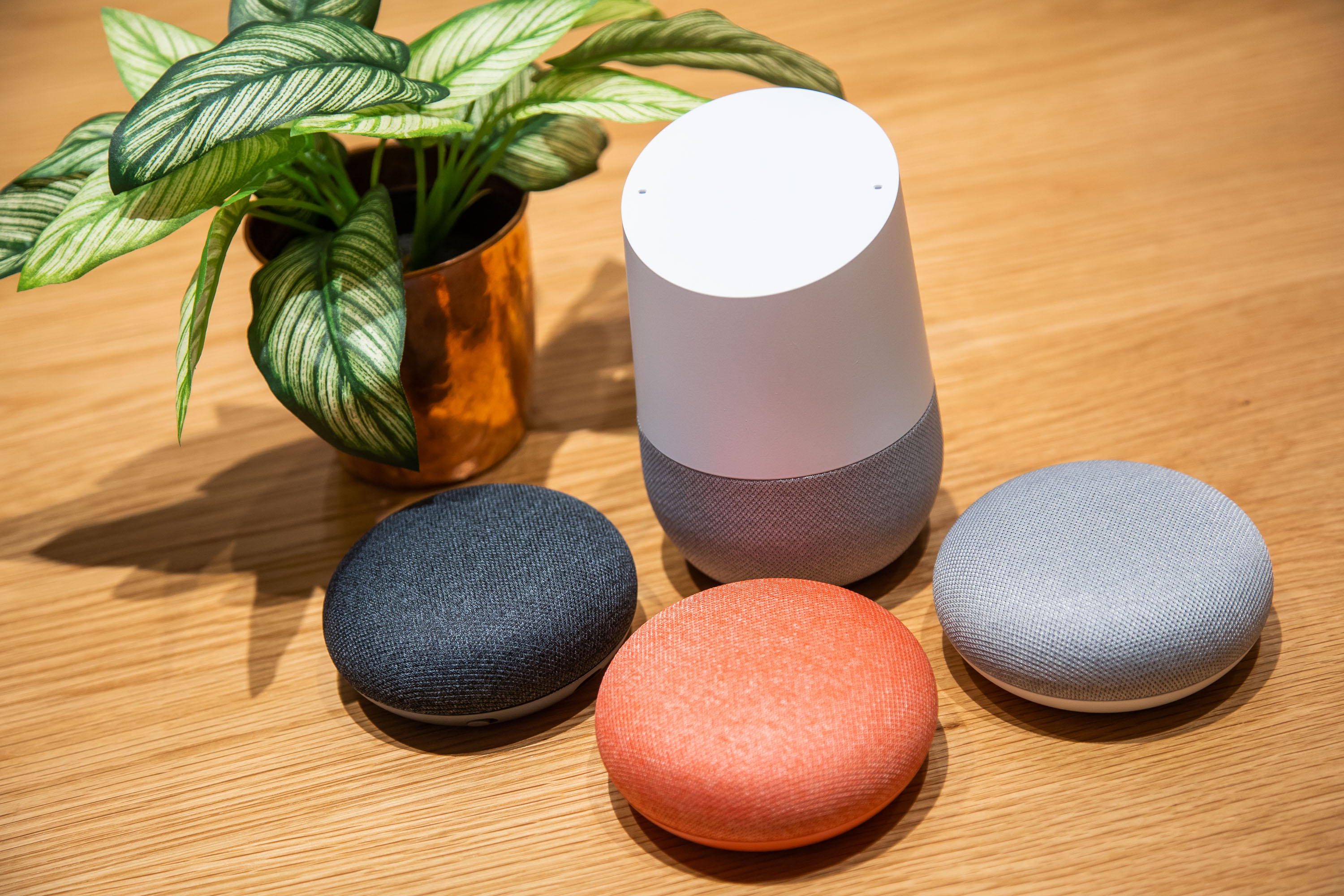 The technology is not new, but it is the first that has made the effort to make it 'Singapore' friendly. Kopitiam and Kiasu will not be lost on your Google Home, your Singaporean tongue will be understood so no need for any potato stuffing here.
Like everything else in life, it isn't perfect, sometimes you may have to rephrase your sentences to get what want you, but really no biggie since us mums are constantly rephrasing our sentences to get what we want out of our kids anyway. We're pros at this!
The Google Home launched on April, 20 and is available on the newly launched Google Store, Courts, Challenger and Starhub. Google Home is going for $189 while the Mini in Chalk (light grey) and Charcoal (dark grey) are priced at $79. The Mini in Coral is only available on the Google Store.