With the increased use of screen time due to mandatory home-based learning, your child's eyes may be experiencing more strain than usual. The blue light emited by digital screens could cause blurred vision, dry eyes, fatigue, headaches, as well as interrupted sleep.
Dr Errol Chan, Consultant Ophthalmologist, Cataract and Retinal Surgeon of LSC Eye Clinic tells us that "blue light blocking glasses selectively filter out shorter wavelength blue light from reaching the eye", hence it may allow children to "get into their sleep pattern more easily, despite them using hand held devices or computers just before bedtime". He further explains that even though current studies on blue-light blocking glasses have been largely laboratory-based, there is no harm if parents prefer their children to use blue light blocking glasses.
The jury is still out on whether it is helpful or just hype but until then, if you'd like to get one, here are five online stores offering blue light blocking glasses for your child, to ensure your little one's eyes stay protected.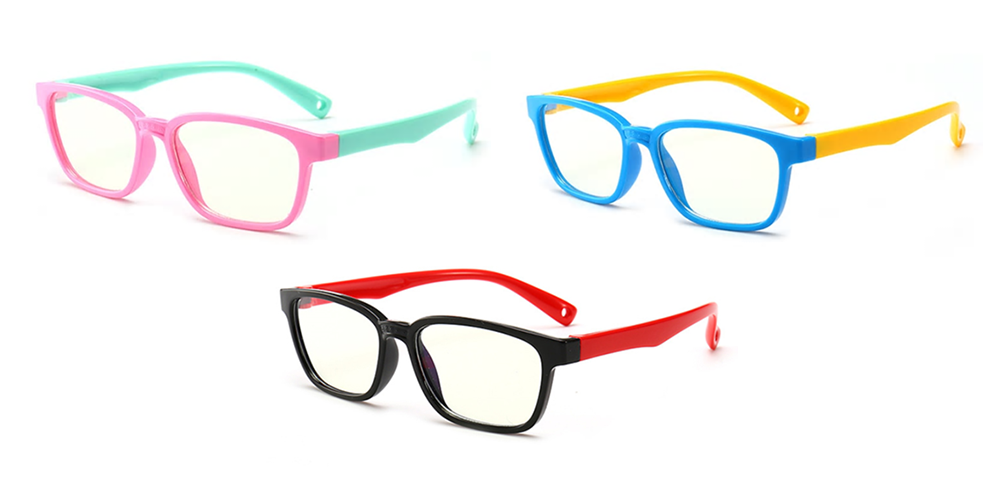 Featuring three eye-catching designs, ABL Kids Eyewear specialises in producing anti-blue light glasses for children. Made to fit children between ages of three to 11, the ABL™ Kids glasses comprises a lightly yellow-tinted UV400 lenses with blue light coating that block up to 70% of all blue light.
Extremely durable, lightweight and comfortable, these glasses are made of non-toxic, flexible silicone and each pair comes with a lifetime warranty.
Available online at: ABL Kids Eyewear
Price: $79
Izipizi Screen Junior Glasses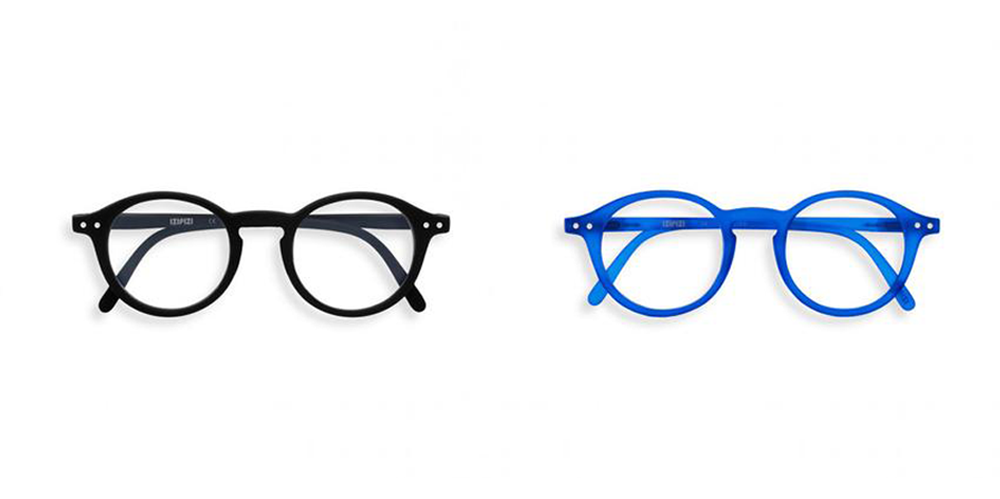 As part of the popular SCREEN collection by French eyewear label Izipizi, the Screen Junior glasses are now available for kids aged between five to 10 years old. Lightweight, comfortable and modern, these glasses features flexible arms and filters 40% of blue light emitted by computer screens, tablets, smartphones, television and etc.

Available online at: Ante (Local), Izipizi (International)
Price: From $59
Shadez Kids Eyewear Protection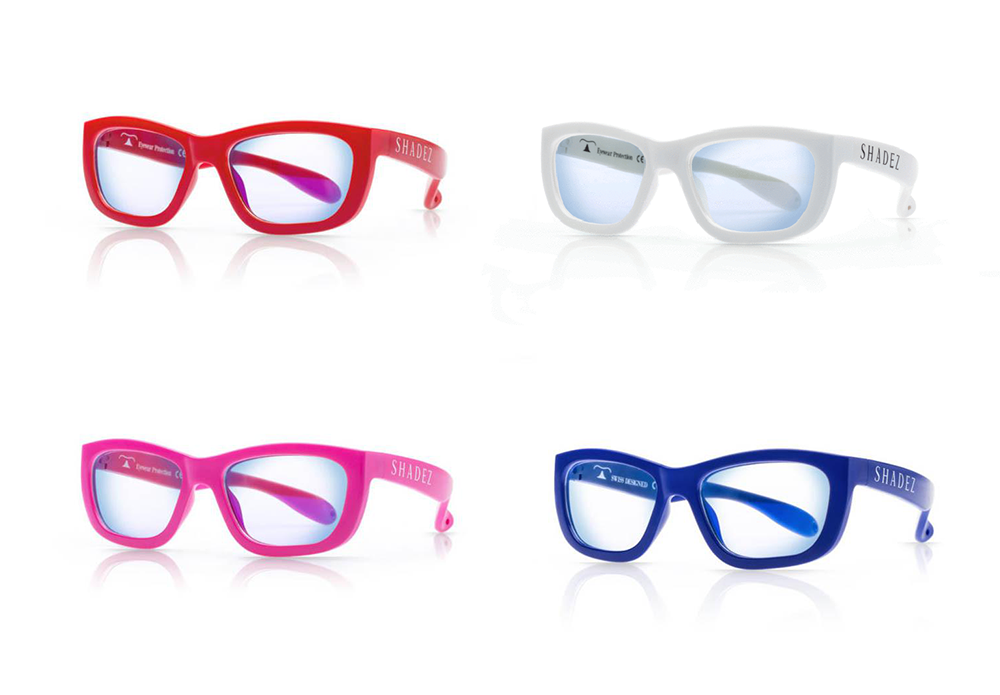 Available in a variety of colours and two different sizes for children, the kids blue light eyewear from Shadez, a Swiss eyewear label, is ideal for both indoor and outdoor use. These glasses come with protective blue light lenses, which have a special opthalmic protective coating designed to reflect and cut blue light penetration. Clinically proven to reduce eye fatigue, dry eyes and blurred vision, these glasses are suitable for everyday wear.
Available online on: Babyken (Local), Shadez (International)
Price: From $49
If your child requires prescription glasses, check out the following stores offering a range of lenses and frames that will fit your child's needs.
Foptics is a homegrown label, established to offer affordable and stylish glasses, in a convenient way online. Other than a range of fun and modern designs, Foptics also offers lenses with a variety of features and in different thickness. The BluShield lens is the option to look out for, as it protects and filters harmful blue light.
Available online at: Foptics
Price: From $29.90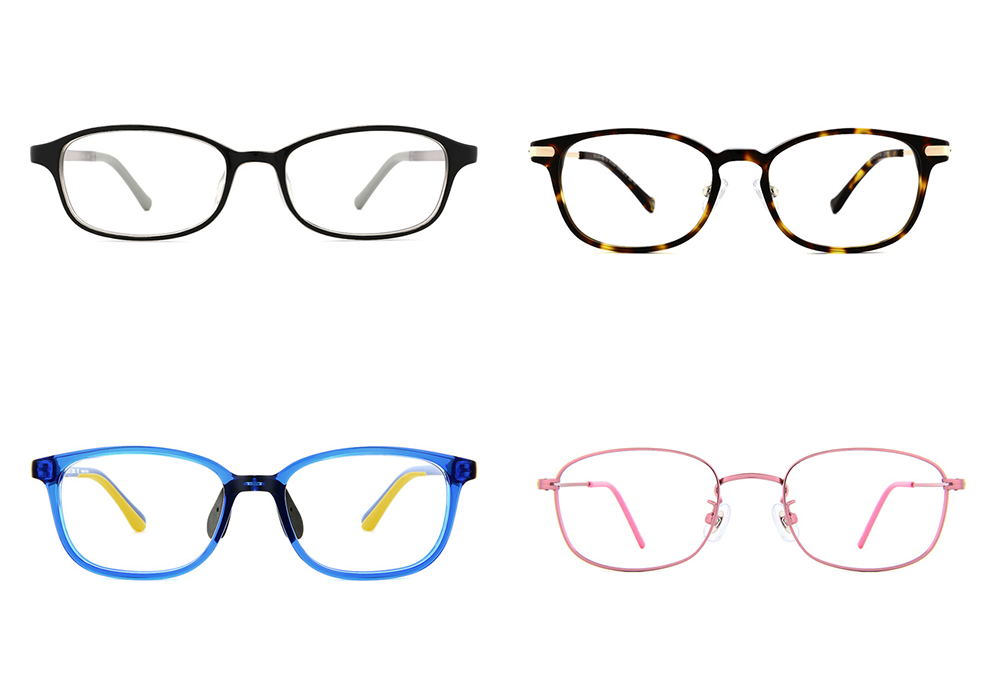 Planned, designed and manufactured by Owndays, Junni is an in-house brand for modern children with a good variety of designs and colours to choose from.
Specially designed for children aged between six to 16 years old, Owndays' Myopia Control Lenses helps slow down myopia progression by 30%. A top up for PC and/or i'Relax Lenses is also available, to protect eyes from blue light emitted from digital devices.
Available online at: Owndays
Price: From $78