Get ready to discover the hottest up-and-coming kids' stores that deserve your attention right now! Check out South Korea's fashionable and premium baby's and children's store brand Little Ground or eco-friendly swimwear family sets from Sandbar Swimwear. How about books? We can't get enough of the collection offered by Kidkat.Co. Keep your finger on the pulse of children's retail and explore these up-and-coming stores that are shaping the future of kids' fashion, learn, and play.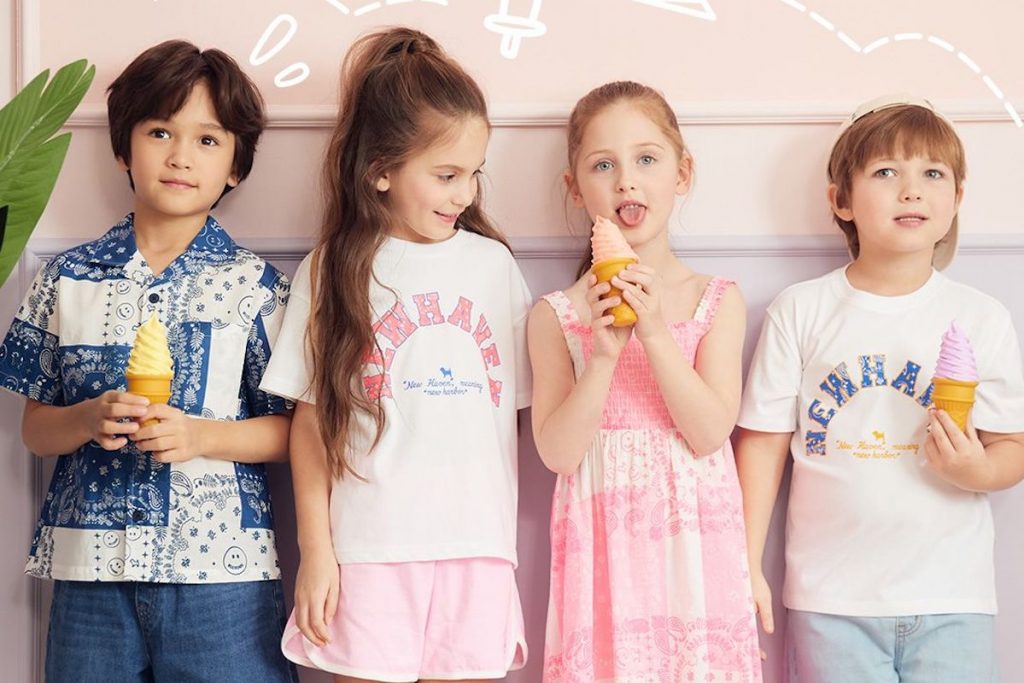 South Korea's fashionable and premium baby's and children's store brand Little Ground has opened its first location outside of Korea at Singapore's Forum The Shopping Mall.
Little Ground combines the dynamic concept of a multi-brand store format with style and ease, providing discerning and fashionable parents with a one-stop shop for the best of quality, trend-inspiring apparel. Its labels and designs offer something for any wardrobe and kids from newborns up to 12-year-olds from the store's mix of leading in-house Korean brands, alongside specially selected international designer labels.
Reflecting the slogan "Everyday, Little!", Little Ground's diverse selection of on-trend offerings is relevant and versatile, specially curated to complement every kid's sense of fashion and the playful family-centric lifestyle. For its debut, Little Ground in Singapore launches Spring/Summer 2023 through six in-house Korean brands – BLUEDOG, BLUEDOG Baby, Lulabee, Denim in the Box, Talescoop and R:Robot, with prices ranging from S$12 to S$228. Busy parents can also opt to shop online on Little Ground's e-commerce store fronts!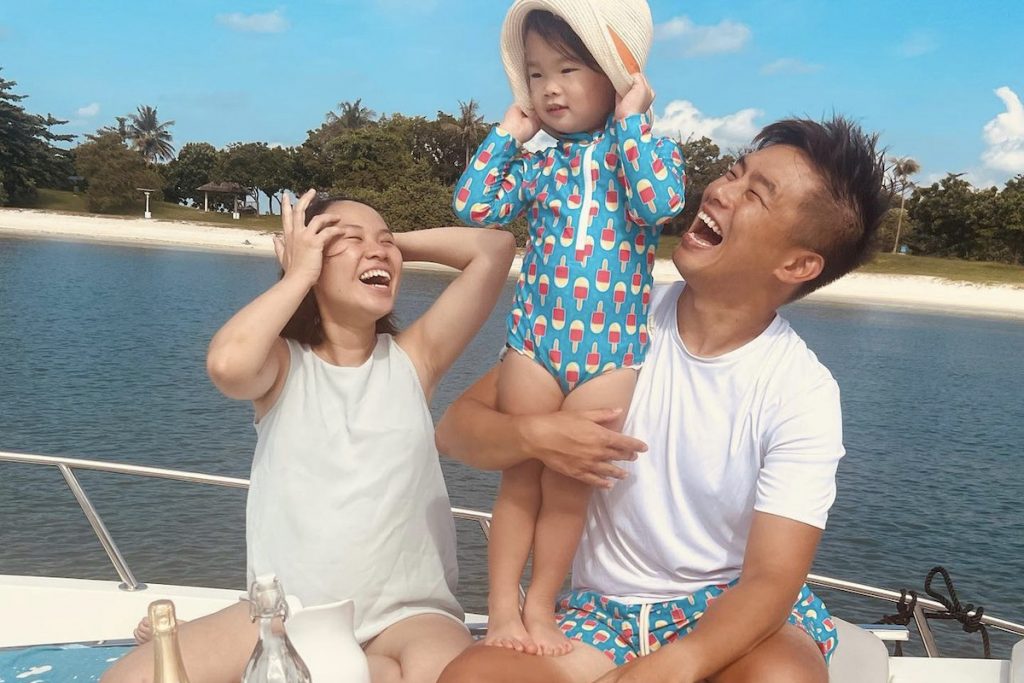 Originally from the UK, Mel Reid, the founder and mother behind Sandbar Swimwear, grew up on the Canary Islands and travelled most of the world before settling down in Singapore 10 years ago. Growing up surrounded with clear waters and rugged coastlines, the ocean is so important to her. She saw how extreme ocean plastic has become and the urgency we need to have in protecting it however we can. This was how Sandbar was born! Only recycled plastics are used for its range of eco-friendly swimwear for the family. Each piece is not only made from recycled plastic bottles respun into yarn with UPF50 sun protection, but also funds the removal of 1kg of ocean plastic in Southeast Asia. Swimwear for girls and boys is designed for kids from three months to 11 years. The best part? Matching swimwear is available for the whole family! Shop here.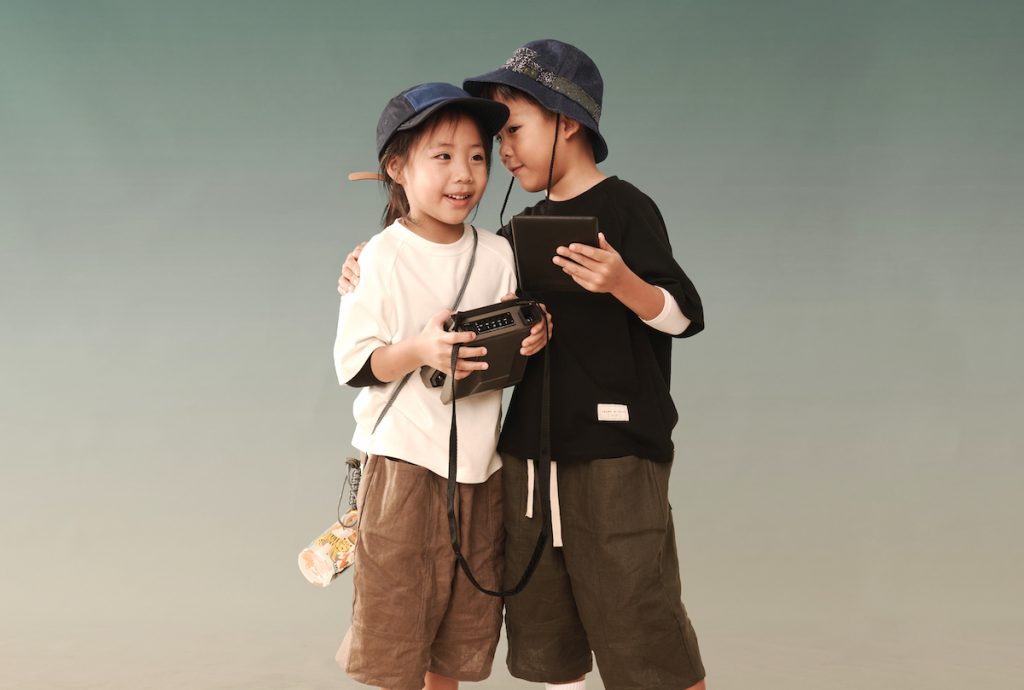 As a young mom of a growing toddler, Founder and Creative Director, Qian, had to constantly buy new clothes for her son as he outgrew them every few months. She found the repeated need to organise and swap out clothes to be tedious and unsustainable. What's more, the differing size measurements of brands was utterly confusing. Her solution was to create an oversized onesie that caters to different baby body types. With a roomy cut with right proportions, only two sizes are needed before the baby reaches the age of two.
In advocacy of its make and mend philosophy, where old pieces of clothing are revived, GRAYE offers an-after sales service of transforming these onesies into tees. There is also the option of customising these tees with patchworks, prints and more. The first drop for YOUNG by GRAYE includes the most essential items – a Onesie, a T-shirt and a 3/4 Trousers. All are designed with a genderless and timeless approach, which includes raglan sleeves, structural cut and tactile qualities. The fabric choice for the baby onesies and kid's tees is none other than its most loved Cupro Tee material – brushed soft hand feel, cut in oversized silhouette and made to last. The 3/4 trousers are cut in GRAYE's signature 100% linen fabric and oversized silhouette that allows extended wearing. Shop the new collection here!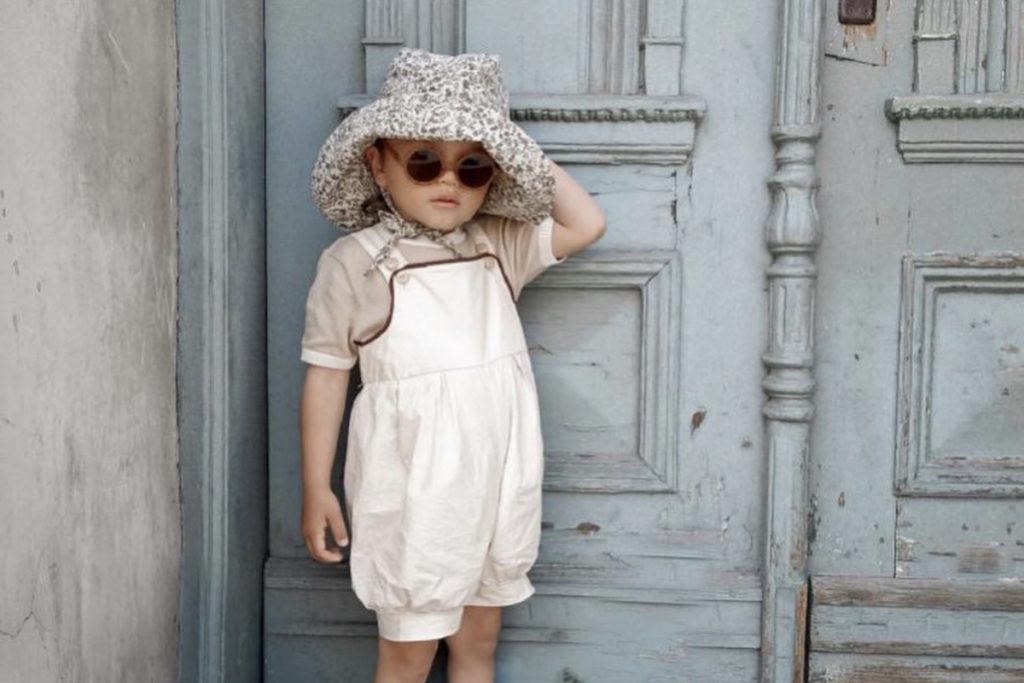 Busy little feet running around endlessly is what we mums and dads hear all day! Enter footwear brand, Pitter Patter, which produces quality and supportive footwear for kids. Additionally, they also offer gender-neutral apparel in lightweight, breathable materials that are superb for our hot and humid climate. Also check out their Montessori Learning Tower that serves to accelerate your child's learning by engaging them with activities around the house. These include baking, cooking, painting and even brushing their teeth at the toilet sink. The learning tower is a secure platform that is specifically designed to elevate your child to table height. Furthermore, it keeps them secure within the boundaries of the fixture. The removable safety barrier doubles up as a whiteboard, enhancing their imagination and creativity through learning and playing at any time of the day. Shop the collection here.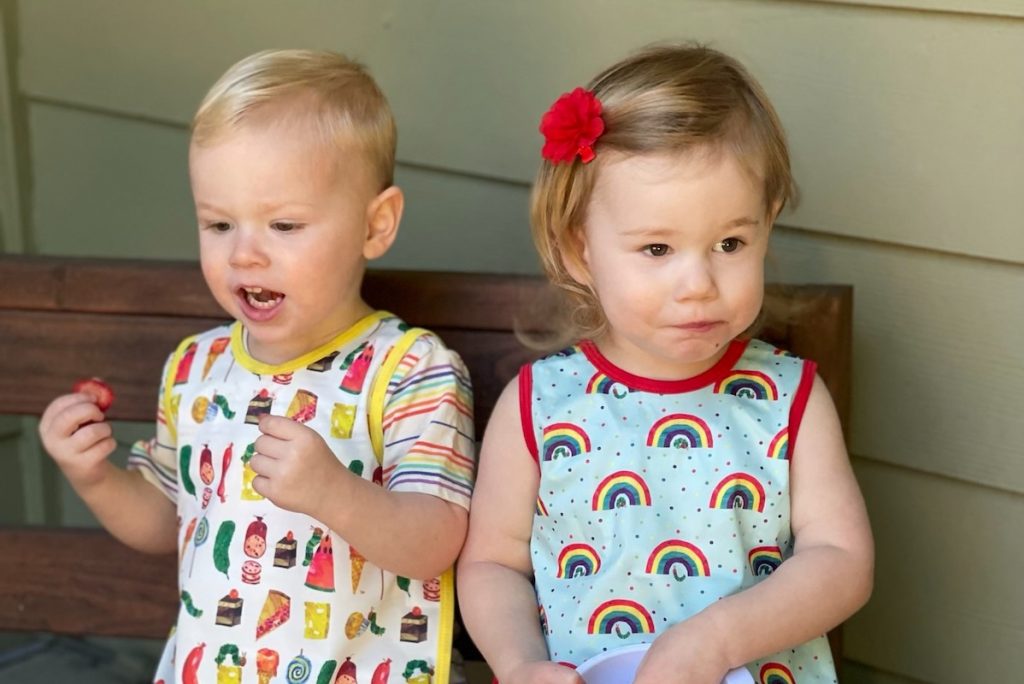 Mama Yay prides itself at helping parents to successfully wean their little ones! The store stocks up on top-quality eco-friendly weaning essentials from the USA and Australia. These include items to make everything from food prep to actual mealtime a breeze for everyone. For a start, they've introduced the Bapron! Not just a bib, not just an apron! It is Bapron! Bapron is designed with growing babies in mind. It's the perfect companion for messy meals and crafting. As baprons tie around your child's body and not their little necks, kids feel calm and comfortable. Each bapron is hand cut and sewn with love for your little one. Bapron is all 100% baby safe, BPA free, CPSIA compliant, and 100% lovingly made in the USA. Shop their full range of products here.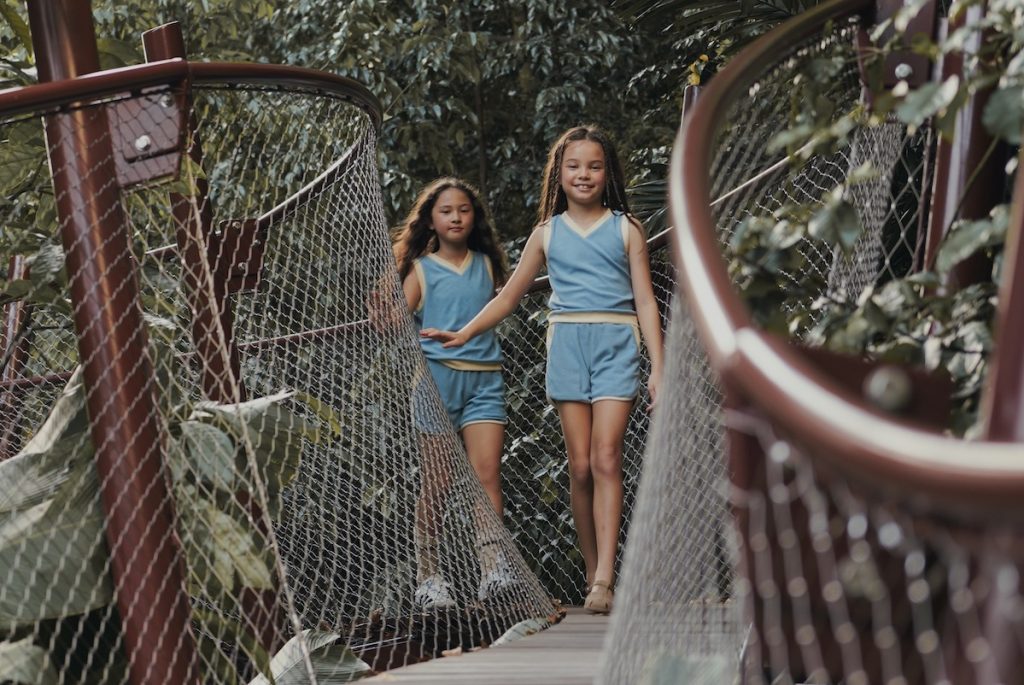 Everyday Studios boasts of natural tones and classic designs that cater to all the essential moments of growing up. It features comfortable silhouettes for everyday wear and play, to fun yet elegant accessories for school and beyond. The brand caters to both girls' and boys' apparel, footwear, backpacks, and even home decor! Evryday Studios stocks cult favourite brands from around the world like Fabelab, Sticky Lemon, and Liewood. Shop their classic selections here.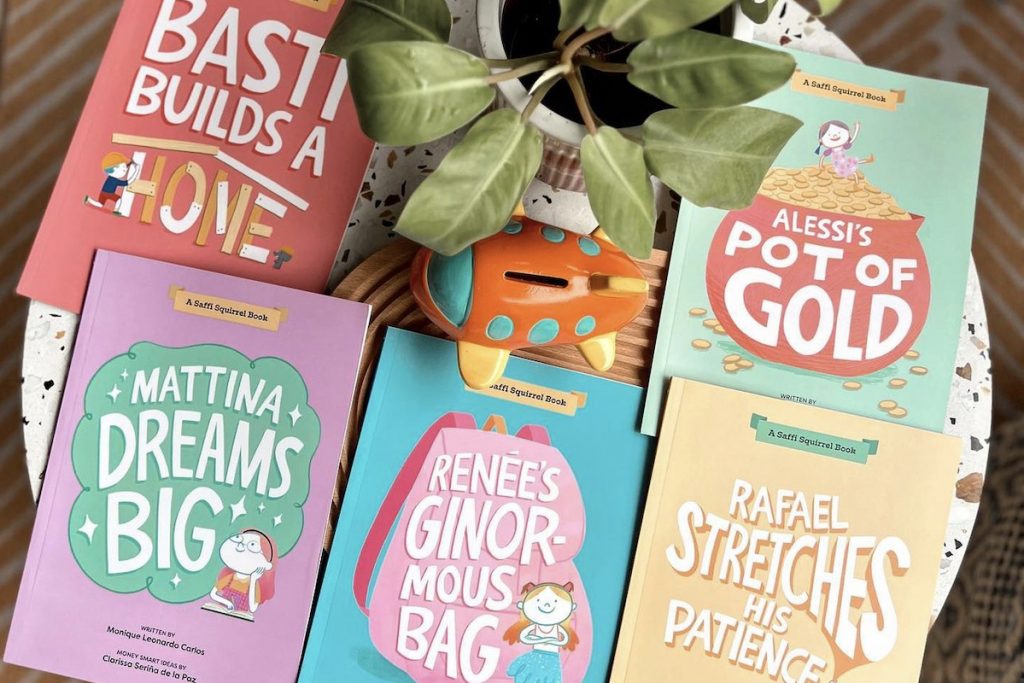 Kidkat.Co has got you and the kids covered for those precious reading moments! They boast an extensive range of books that bridge difficult topics like bullying, grief, body image issues are more. They also stock bilingual educational resources to help your little one grow a love for language and reading. There are also books that cover the topic on diversity. Browse their full collection here.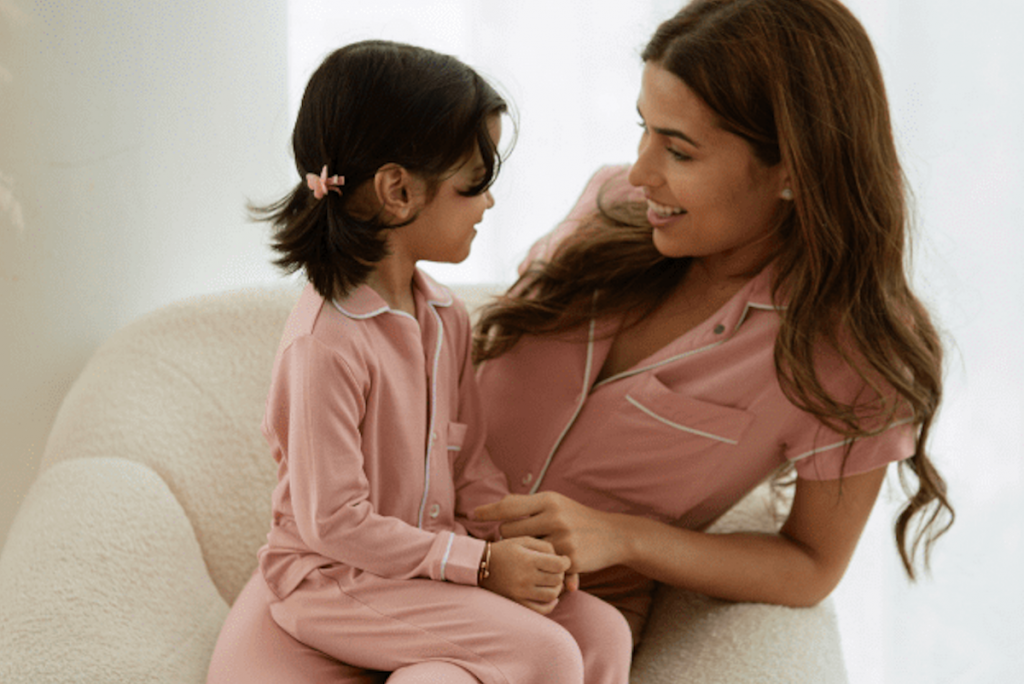 Rawbought has launched its first Kids' Pyjamas range, made of the same buttery soft modal goodness that made you fall in love with their pyjamas. Available in 3 vibrant colours – Pressed Rose, Insignia Blue and Black – in the Full Set style, your child is sure to have the sweetest dreams in absolute comfort. Get matching sets as a family with their Women's and Men's range, available in various styles and colours!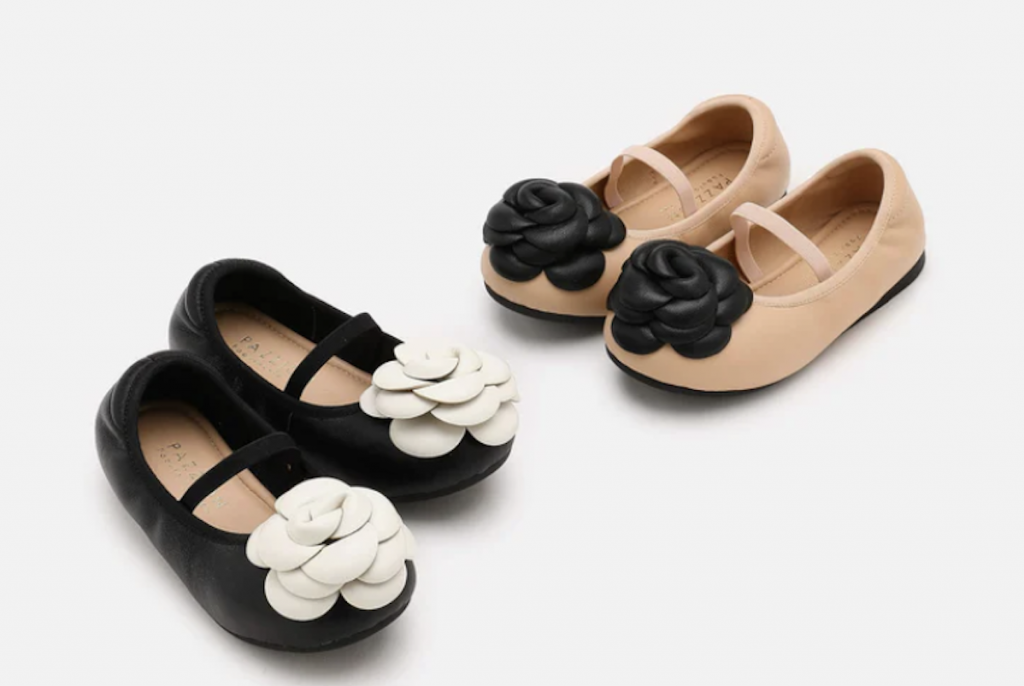 Pazzion Kids footwear offers stylish and comfortable options for fashion-forward children. Their kids floret ballerinas are perfect for days when you want an extra touch of class for you and your little one.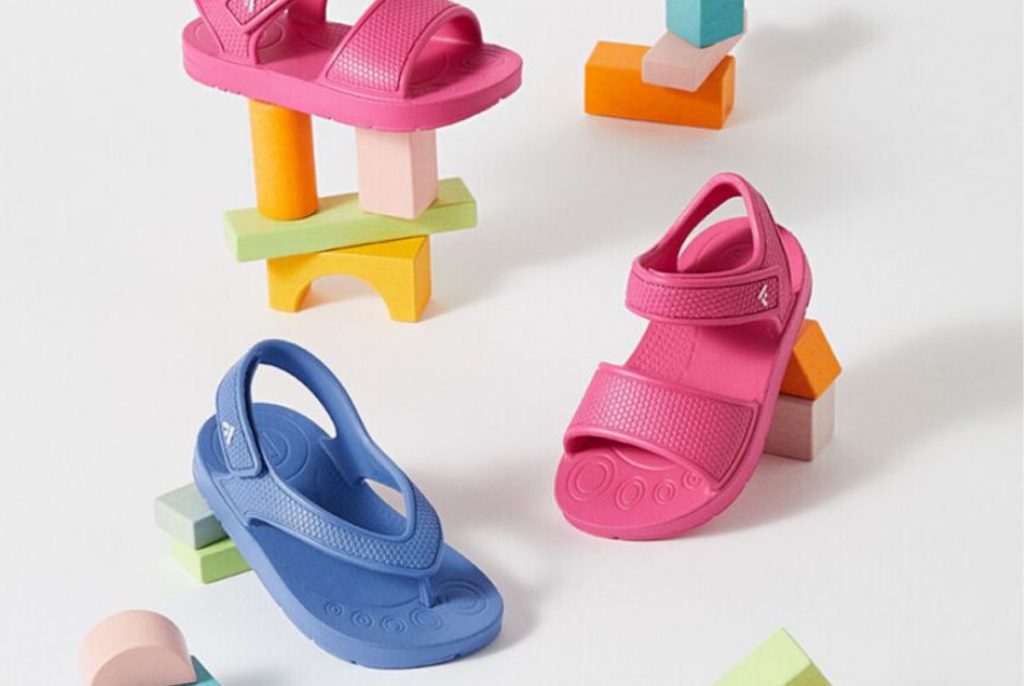 Fitflop has introduced its iQushion Kids Tech, specially engineered for growing feet. Their new children's sandals (in toddler and junior versions) have wider, lower, stable soles – made of high-rebound flexible air-form – and slip-resistant bottoms. And, of course, they're waterproof!