June holiday 2023 is in full force and there are so many events, workshops and activities for kids and families! If you're not heading anywhere this hols, read on to find out how you can keep the kids occupied and schedule in some family bonding time while you're at it! Also check out our Top Free Activities for Kids guide to the June holidays!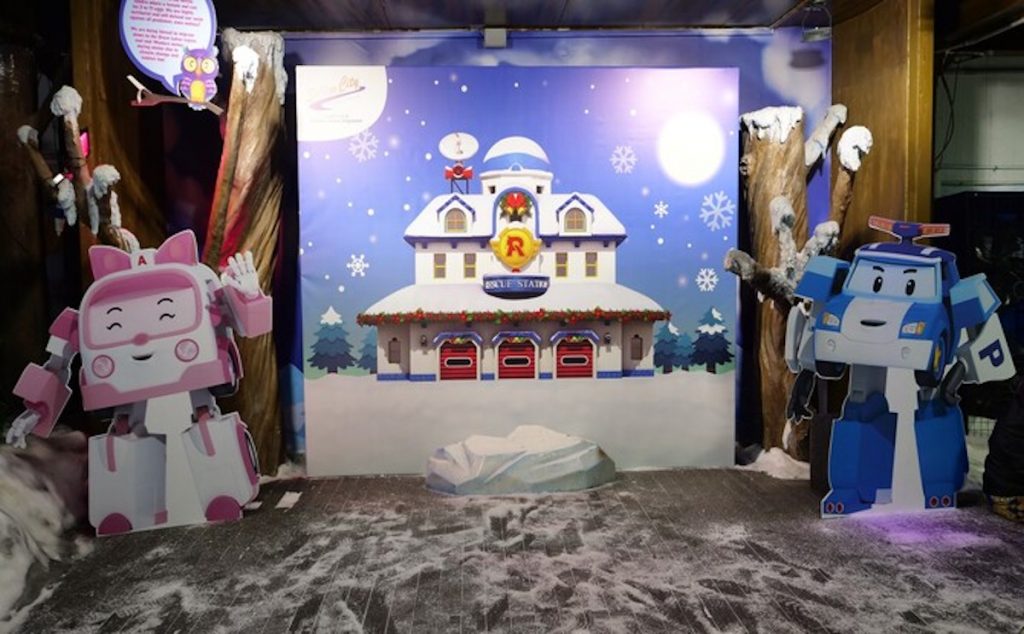 Meet Robocar Poli at Snow City! The June holidays just got a super dose of fun with this adorable Super Duper Brave Rescue Team! From now to 25 June, head on down to say hello to Poli and Amber! You'll even get a chance to snag some exclusive photos with the snow sculptures of Poli and Amber!
Activities include:
Snow Fall – Hourly
Snow blizzard – 4pm daily
Meet and Greet – Click here for schedule updates
Do note that the schedule is subject to change at Snow City's discretion. Click here to get your tickets now!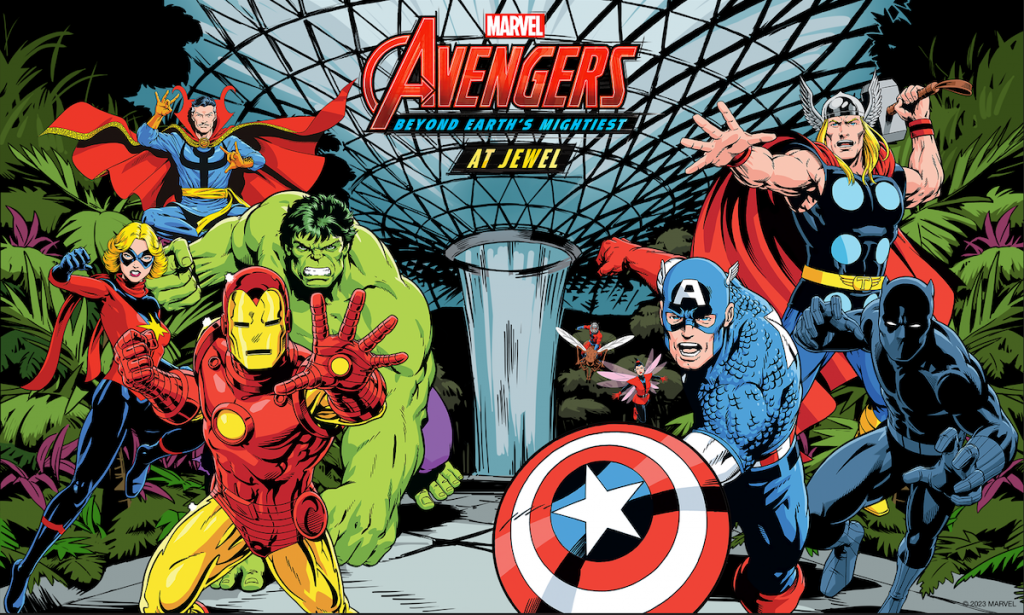 Marvel fans unite, as Jewel welcomes special Marvel Avengers-themed light and sound show. Spot iconic Avengers in the 2-minute Marvel Avengers-inspired Light and Sound show at the HSBC Rain Vortex. Catch Antman and The Wasp water projections flying across the world's tallest indoor waterfall! How about spotting a 5-metre tall Iron Man statue at the entrance of the Shiseido Forest Valley? As you venture further into the valley, interactive Avengers-themed photo spots and larger-than-life 3D installations await you. As well, you can learn why The Avengers continue to be a fan favourite in the Marvel Universe through the interesting exhibition that chronicles this rich history and remarkable events. More information and promotions here.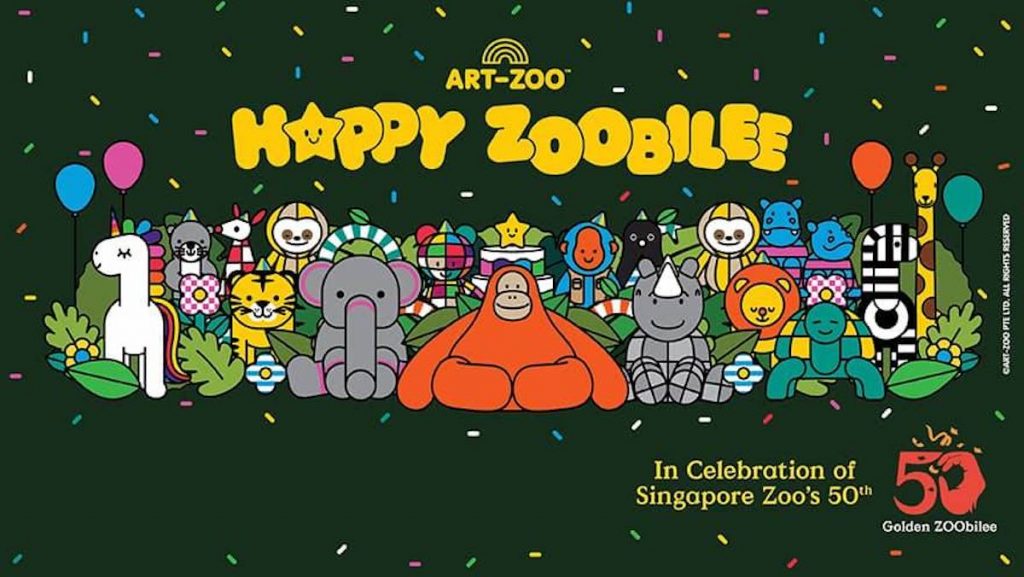 You are invited to the ART-ZOO Happy ZOObilee Party! Come celebrate Singapore Zoo's 50th Golden ZOObileewith our star animals and the ART-ZOO friends! Head down for a fun-filled time at the Happy ZOObilee Trail! This is a unique trail featuring instagrammable inflatable art sculptures and interactive trail stations to learn more about Singapore Zoo's star animals — Ah Meng the Orangutan and friends.
Local Residents' Exclusive: S$50 ZOObilee bundle for 1 adult and 1 child admission to Singapore Zoo. If you are a yuu Rewards member, earn yuu points when you purchase this bundle! Find out more here!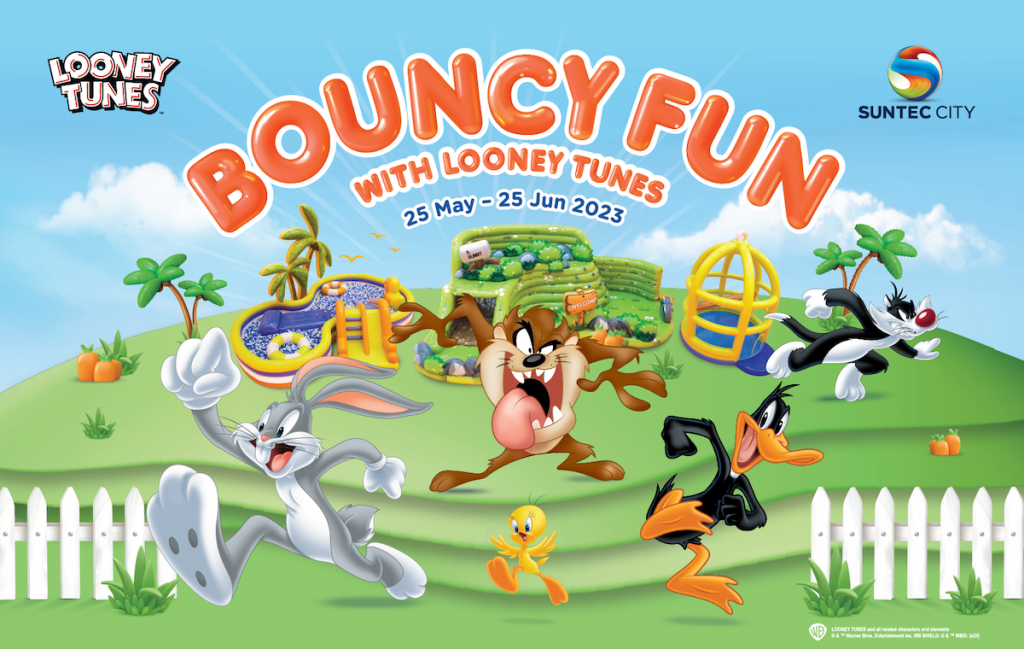 Come and bounce the day away at Suntec City, Atrium (Tower 1 & 2) where three larger-than-life Looney Tunes inflatables await you! From now to 25 June, each slot offers 20 minutes of play for children aged 4 to 12 at the inflatable play zone. The inflatable play zone features the adorable Tweety Bird's Cage, Daffy Duck's Pool and the iconic Bugs Bunny's Underground Rabbit Hole. Check out the Warner Bros. Studio's retail pop-up area where you can shop for limited edition WB merchandise and engage in thrilling carnival games.
Only children aged four to 12 with a min. height of 85cm will be allowed to enter the inflatables for safety reasons. Socks are required for all children entering the inflatables. Please bring your own socks. Children must be accompanied by 1 adult.
Booking of slots is required on-site at the play zone registration booth. All bookings are exclusive to Suntec+ members. Limited to four slots per shopper from Monday – Friday and two slots per shopper on Saturday, Sunday & Public Holidays. Last slot of the day is at 9.00pm. Terms & Conditions apply.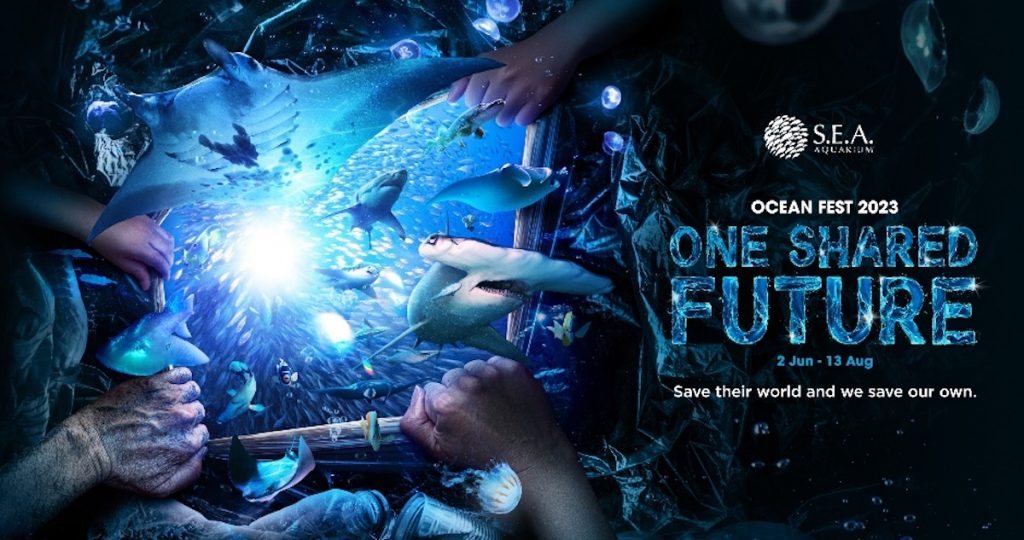 World Oceans Day is happening on 8 June 2023! Learn how everyone can contribute to marine conservation at S.E.A. Aquarium's Ocean Fest 2023: One Shared Future. Firstly, step into a possible future of a dystopic ocean with the Eyes On Our Oceans photo exhibition in the aquarium. Secondly, browse through thought-provoking art installations by local artists in Bold Beauty. Thirdly, In Once Upon A Tide at Ocean Dome, you will be transported into tales of a fisherman's greed and a brave crab through video stories by celebrated storyteller Kamini Ramachandran. To end off, you can visit educational booths at Waves Of Hope to learn about environmental efforts and solutions from Singapore's youths and advocates.
Ocean Fest 2023: One Shared Future is included in regular admission to S.E.A. Aquarium. Tickets retail from S$43/Adult and S$32/Child. For more information on the event, click here.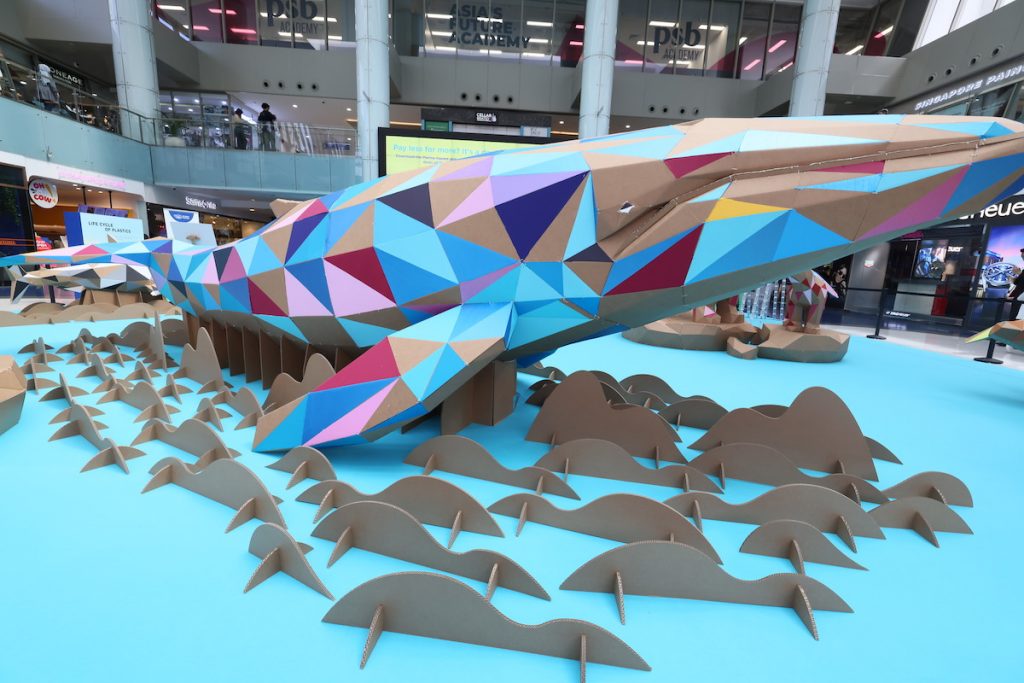 Discover a Wow Wild World from now till 11 June 2023 as Marina Square celebrates World Environment Day (5 June) and World Ocean Day (8 June) with an educational oceanic wonderland and a plethora of engaging activities.
Step into Marina Square's Central Atrium this school holiday period and behold the majestic 3D sculptures of endangered ocean animals. Taking centre stage is an awe-inspiring sculpture of a magnificent whale that measures 8 metres long! Furthermore, it is paired with other life-sized marine animals such as the shark, dolphin, turtle, seal, polar bears, and a waddle of penguins. Made with eco-friendly cardboard, these amazingly intricate cardboard creations bring the sculptures to life. Not only can kids make ocean-themed craft at the Kids Zone but also bring home their favourite marine animal. Ocean-themed visuals will be provided to let kids express their creativity through colours and imagination. Each child will receive an eco-themed badge upon completing a colouring sheet.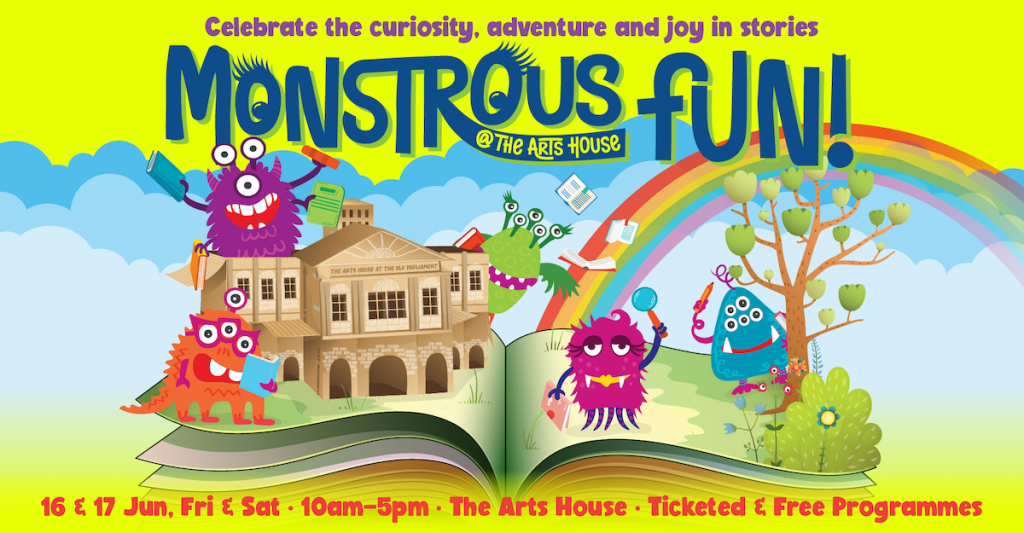 From 16 June to 17 June 2023, the annual children's multilingual literary arts festival Monstrous Fun! @ The Arts House returns with imaginative arts and craft activities inspired by home-grown stories, bilingual storytelling sessions, interactive tours, and a Magical Monster Hunt.
Delve into the imaginative world of folklores and local tales this June for the second edition of the annual children's multilingual literary arts festival Monstrous Fun! @ The Arts House, organised by Arts House Limited. Embark on a literary adventure and let your imagination run free in the fantastical world of children's stories with a line-up of interactive literary-based programmes in English, Chinese, Malay and Tamil for families with children aged three to 12 years at The Arts House. Inspired by our rich local literature, immerse yourself in activities in our four national languages, from bilingual interactive author-reading sessions and comic drawing workshops, to thrilling monster hunts and tours!
Visit https://artshouselimited.sg/tah-monstrous-fun to register and find out more about the full programmes available.
On the following Saturday, 24 June 2023, Goodman Arts Centre will open its doors once again for the Goodman Open House @ Goodman Arts Centre with open studios, engaging workshops, a pop-up artist market, and a closing parade showcasing the vibrant artistic talents of Goodman Arts Centre's tenants and participants.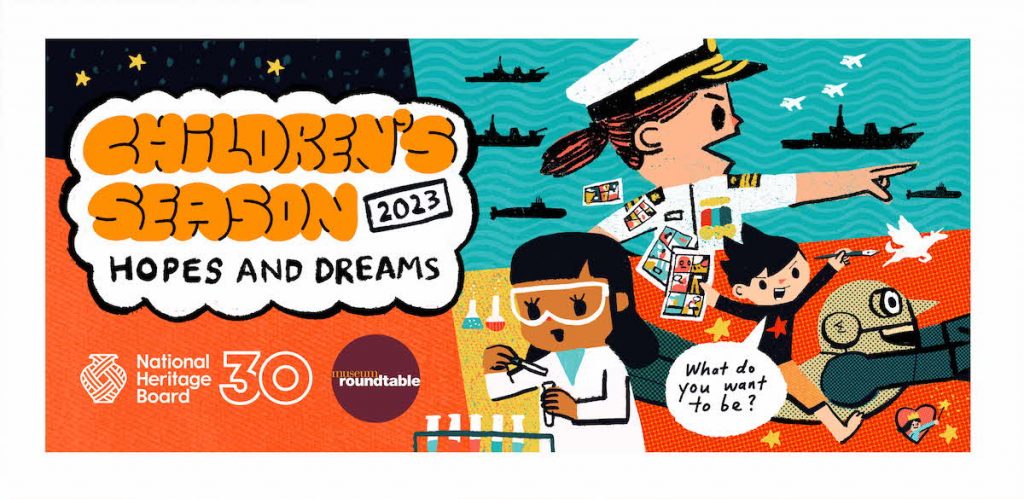 From now to 25 June 2023, the annual Children's Season returns to celebrate young ideas and aspirations! Themed Hopes and Dreams, Children's Season 2023 invites young ones to explore different occupations and inventions in past and present Singapore, and be inspired to discover who they may want to be in the future. With an unlimited imagination, they might even think up a new job or role that is yet unknown! The highlight programme for Children's Season 2023 is a series of 30 comic art workshops to be conducted by 14 talented local artists and arts educators. The workshops will introduce the museums to the young ones through hands-on and immersive experiences, as well as to impart many kinds of visual communication skills and provide opportunities for families to spend time together. Click here and view the e-booklet for the full list and details of programmes.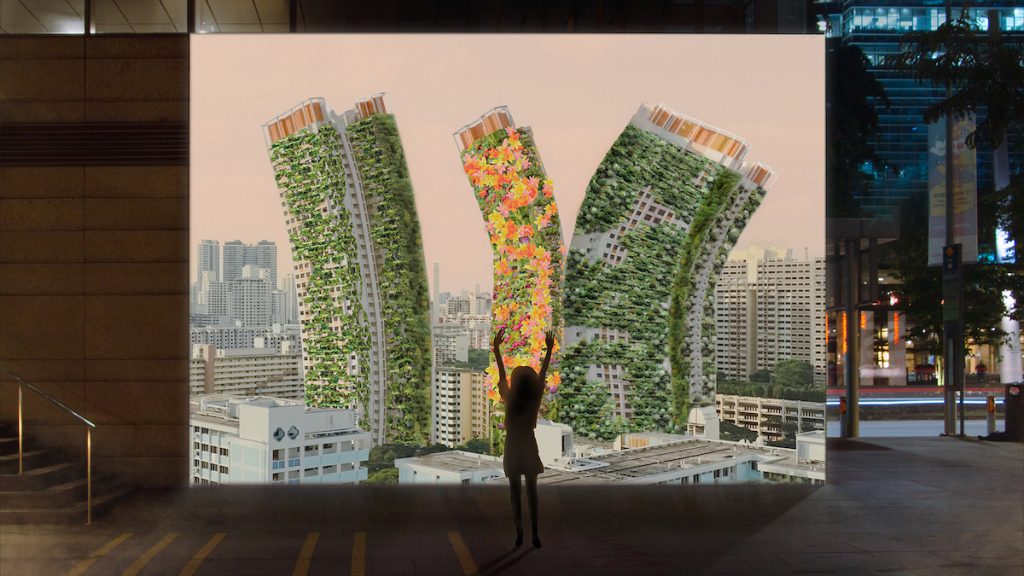 i Light Singapore featuring fabulous light installations is back this year! Have a cool night out with the kids and walk about the many unique installations that will be littered across Marina Bay, South Beach, and Millenia Walk. Although most of them are free of charge, there are also some paid programmes as well. Don't miss the installation, Lightwave: Turning The Tide, where you'll be transported to an underwater realm and prompted to reflect on the link between human activities and their harm on the environment. Additionally it seeks to inspire you (and your little ones!) to create positive change and shift the tide. More information here.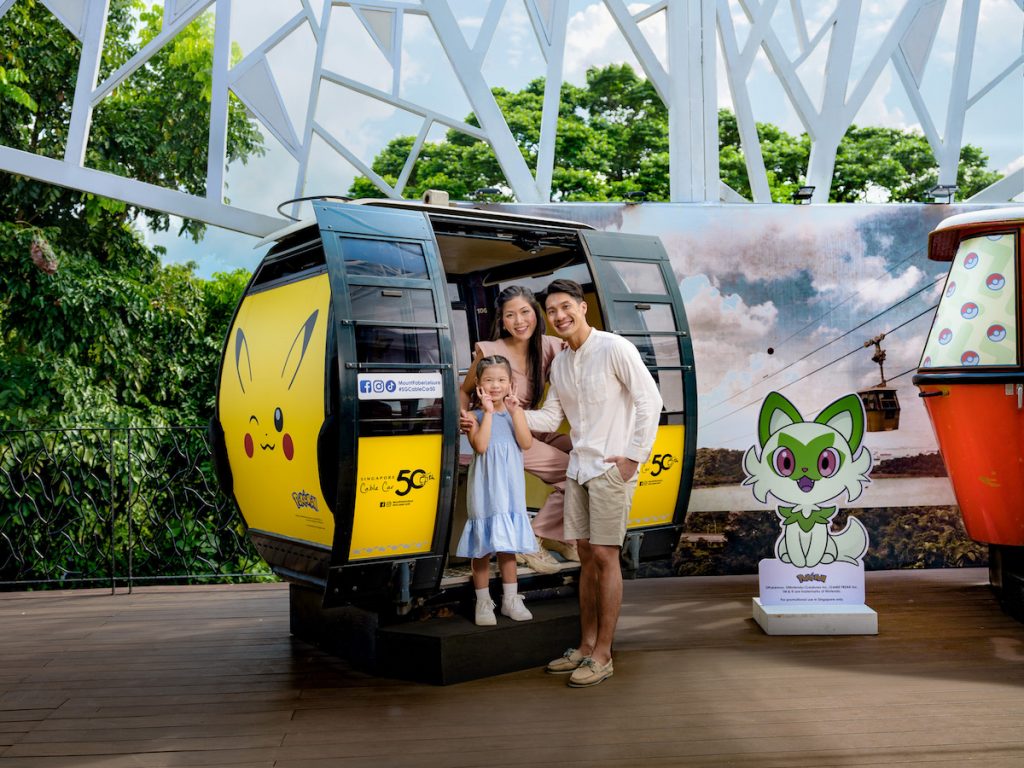 From now to 30 September 2023, visit Mount Faber Peak, HarbourFront and Sentosa and catch a glimpse of a rare sight – an eye-catching line of 67 Poké Ball cabins soaring 100 metres above sea level! The exteriors of cable car cabins on the Mount Faber Line will be wrapped in the distinctive red and white colours of Poké Balls. Much like the inspiration behind their outward appearance, inside each cabin awaits a surprise! There are five different interior designs, each themed around first-generation Pokémon, for example, Pikachu and Eevee. As well Sprigatito, Fuecoco, and Quaxly from the latest Pokémon video games, make an appearance. Families and Pokémon fans will experience something new each time they ride on the Singapore Cable Car, marvelling at a vibrant assemblage of newly-installed beautiful, multicoloured lights at Mount Faber Station, HarbourFront Station, and Sentosa Station. Furthermore, atop the verdant hilltop destination of Mount Faber Peak, you will also be able to snap pictures at various photo points. These include vintage cable car cabins with a variety of Pokémon like Pikachu, Pichu, Snorlax, and Psyduck. More information here.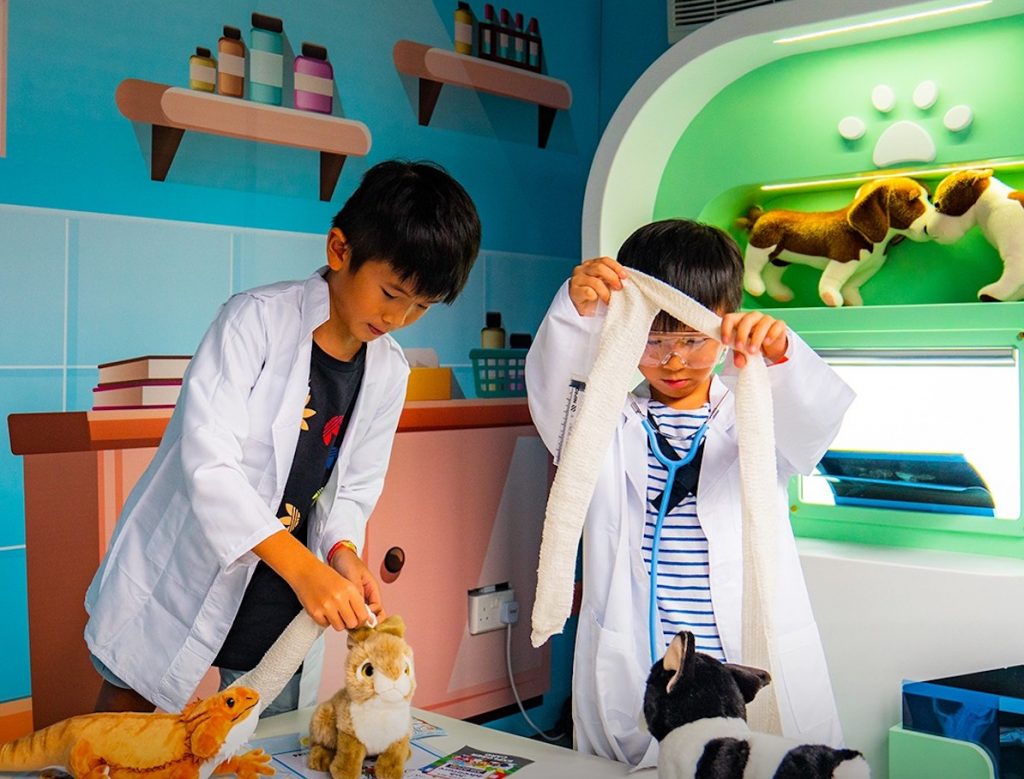 From now till 25 June, sign your kids up for 'My Little 90's Job Adventure'! Presented by Kiztopia and VivoCity, this immersive pretend play experience features eight role-play rooms designed to simulate real-life professions! Kids have the opportunity to step into the shoes of chefs, police officers, veterinary assistants, postmen, and builders. Snag your tickets now at bit.ly/KCKIZ!
Additionally, to celebrate the launch of the new retail zone, VivoCity will also be having fringe activities on weekends ranging from flower picking at the flower bar, customisation on your purchases with monogramming to a photo booth activity for the whole family!