A theme-park trip is always a welcome tonic. As part of Booking.com's eight travel predictions for 2018, research found that 46% of Singaporean travellers have a travel bucket list, of which, 49% want to visit a world-famous theme park! So whether you're planning a family holiday the kids will live off for months or are looking to relive the exuberance of youth and tick off some freefall rides from your bucket list, these playcations are sure to get pulses racing.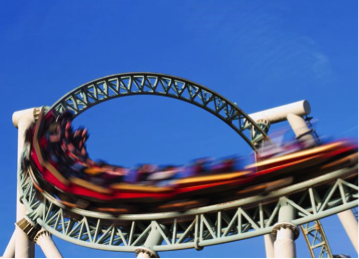 Dream World – Gold Coast, Australia
With five major theme parks, it's no surprise that visitors flock here. Dream World is Australia's largest theme park and offers plenty of white-knuckle thrills. For proof, take the "Giant Drop" – the highest free-fall ride in the world. If that's not terrifying enough, the "big nine" rollercoasters offer serious screams. The "Tower of Terror" rockets backwards into complete darkness and breaks the 100 mph barrier in seven-seconds flat.
Where to Stay: Oscar on Main Beach Resort
Just a three minute walk to the beach, Oscar on Main offers modern apartments with a fully equipped kitchen, private balcony and stunning ocean views. If you're looking to take a breather from the theme parks, you can enjoy a swim in the pool or take a stroll along Tedder Avenue with its trendy restaurants, cafes and boutique shops. Dream World is just a 20-minute drive away.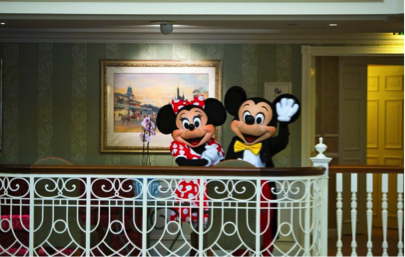 Disneyland – Paris, France
What's a list of theme parks without Disneyland? If you've ever felt like being a true hero (and let's face it, who hasn't?) then take on the Temple of Peril with this Indiana Jones-themed ride. Just watch out for all those sneaky hidden traps. You'll find another true Disney icon in Disneyland Paris – Sleeping Beauty's Castle.
A true wonder to behold, it becomes even more magical under the fireworks that erupt above it each evening. Disneyland Paris is also fully accessible for those with mobility issues. All the park's restaurants, toilets and shops are wheelchair-friendly, and most of the rides have been adapted for visitors with impaired mobility.
Where to Stay: Disneyland® Hotel
The pink-hued Disneyland® Hotel is one of the first things visitors see when stepping off the train at Marne-la-Vallée station. Staying here, you're as close to Disneyland® Paris as it gets, and you'll also be entitled to 'Extra Magic Hours'– that's two more blissful hours in the park, exclusively for hotel guests. Disney characters are often spotted around the lobby, and always arrive at the Inventions restaurant just in time for dinner. Guests can play the hours away in The Mad Hatter's Game Room or pick up souvenirs to treasure at Galerie Mickey.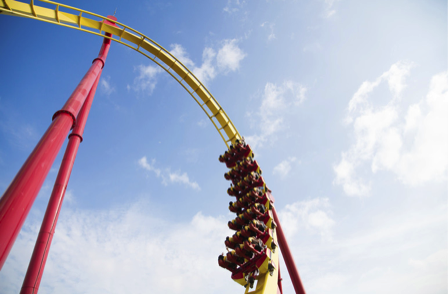 Warner Bros Park – San Martín de la Vega, Comunidad de Madrid, Spain
If your family is team Marvel then the Warner Bros Park in Madrid probably isn't the best holiday destination but for everyone else, especially DC fans, it's a great place for kids and parents. The park is divided into five sections, DC Superheroes World, Warner Bros Studio, Cartoon Village, Old West Territory, and Hollywood Boulevard.
Regular shows and screening throughout the day offer parents an opportunity to take a load off and introduce the kids to their own childhood favourites. Meanwhile restaurants dotted around the park offer a wide variety of healthy snacks and comfort food.
Where to Stay: Ferron Suittes
If you're looking to stay near the park, Ferron Suittes is just a ten-minute drive away, which offers air-conditioned rooms with a flat-screen TV, free minibar, free WiFi and bathroom with bathtub. Within 50 m there is a supermarket, and there are restaurants and shops in the town centre. Madrid City Centre is 34 km away, while Aranjuez is 27 km away.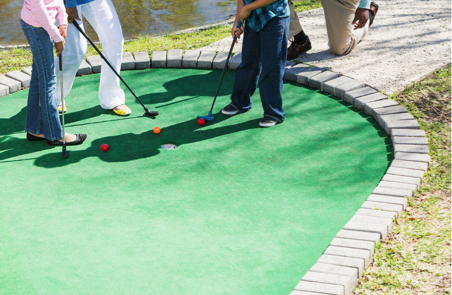 Playmobil FunPark – Oberasbach, Bayern, Germany
Revisiting favourite childhood toys may seem like a bit of no-brainer when it comes to booking a family theme park holiday but not all toys have aged as well as their owners.Thankfully Playmobil has withstood the test of time and the Bayern-based Playmobil FunPark is still a hit with kids and parents. Family activities include mini-golf, the Water Area and Playmobil Knight's Castle. Kids will love the Adventure Tree House and there are plenty of onsite restaurants and cafes for flagging parents.
Where to Stay: Hotel Knorz
This family-run hotel is situated in the charming half-timbered town of Zirndorf, just a short drive from the Franconian capital of Nuremberg. It offers spacious rooms and apartments with modern furnishings and free WiFi. The Knorz also offers a garden with a tree house, and is an ideal base for hiking and cycling tours in the surrounding Franconian countryside. Playmobil FunPark is close by and the city centre is within walking distance.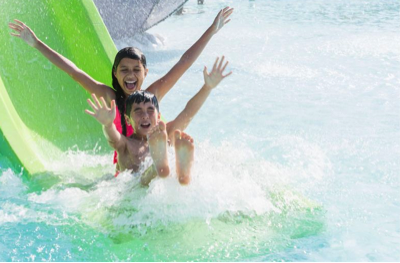 Cartoon Network Amazone – Pattaya, Thailand
The world's first Cartoon Network-themed water park opened in Pattaya, Thailand in 2013 and has since become a popular attraction for adults and children alike. The park is divided into 10 themed zones where you can have a splashing good time with Ben 10 and his aliens, Adventure Time's Finne and Jake, the Powerpuff Girls, Johnny Bravo and more! There are also live entertain shows with spectacular water and light projections. Cartoon Network Amazone offers various food options with the park happy to assist anyone with dietary requirements.
Where to Stay: Mövenpick Siam Hotel Na Jomtien Pattaya
Offering a pristine and private beachfront area along Na Jomtien, Mövenpick Siam Hotel Na Jomtien Pattaya boasts a large lagoon swimming pool and panoramic sea views from all hotel rooms. Facilities include a spa, a kid's club and a fitness centre. Babysitting services and free WiFi are also available. Cartoon Network Amazone is just a 10-minute drive away.
Love this? We think you'll enjoy these too.
Last minute family adventures
5 fabulous islands for families
6 Amazing Kids' Clubs
---
Booking.com connects travellers with the world's largest selection of incredible places to stay, including everything from apartments, vacation homes, and family-run B&Bs to 5-star luxury resorts, tree houses and even igloos.