For many parents, strollers are a necessity when going out with young kids especially when there's lots of walking involved or you are out for the whole day. And when you head overseas for a family holiday, there's usually plenty of both involved.
There is an absolute plethora of strollers in the market, but for travelling, you need one that you can collapse into a handy package that is convenient to bring around, especially on board the plane, when you are trying to deal with all the bags and luggages that you have brought along as well.
We test out three strollers that are perfect for an overseas jaunt with your mini me.
For those that travel light: gb Pockit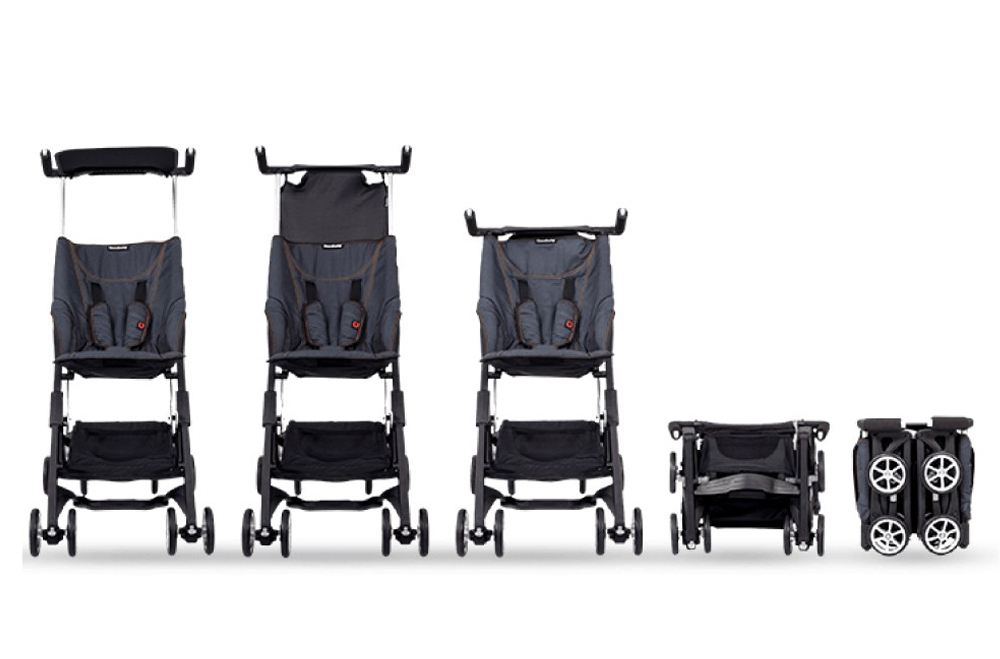 Weighing just 4.3kg, the gb Pockit is the lightest of the strollers that we tested out. It folds into an unbelievably small compact package — when we first received the stroller in its box, one tester remarked, "Are you sure there's a stroller inside?"
When folded, it measures just 30 x 18 x 35cm in size but with a few quick steps, it transforms into a stroller that can carry a child weighing no more than 17kg or approximately four-years-old. The folding mechanism took us a few minutes to figure out, especially when trying to get it into its 'ultra compact' fold, so you'll definitely want to practise folding and unfolding it a number of times before you head abroad with it.
Available at Mothercare
For those that want versatility: BABYZEN YOYO+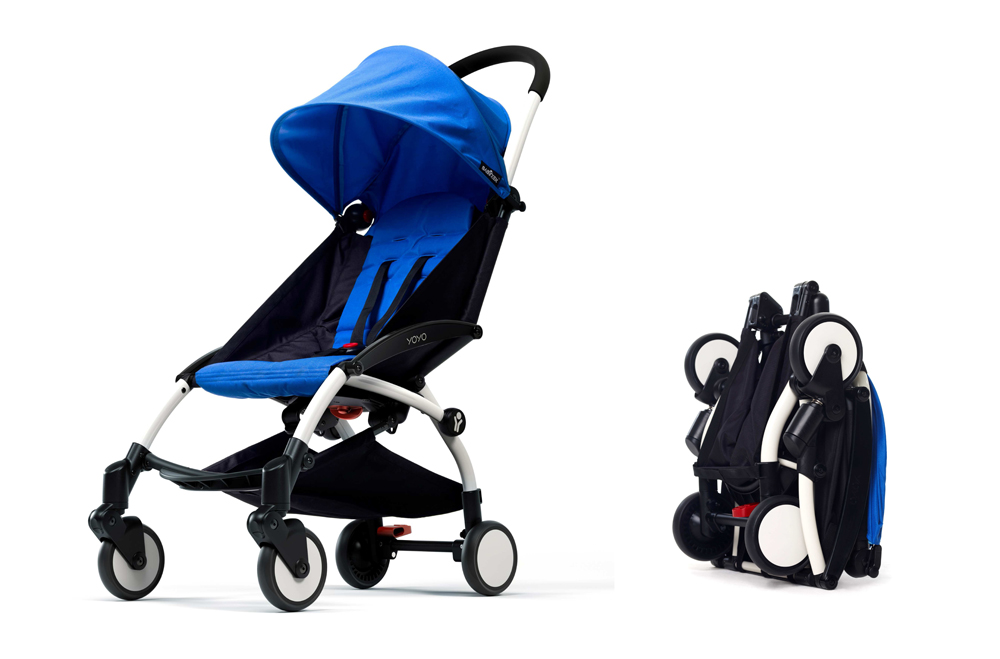 This is a stroller that can grow with your kid. It's the only one we tested that can be used from the minute baby is born, right up till he/she turns six — for newborns, use the 0+ newborn fabrics so baby faces you in the stroller, and swop it out for the 6+ fabrics when the child reaches the six month mark and can sit up. Mummies can choose from six different fabric colours and those particular about hygiene will be glad to know the fabrics can be easily removed and machine-washed.
Out of the box, the folding mechanism took a while for us to get the hang of, but one tester attested to seeing other mothers being able to fold it with just one hand to get into a taxi. Another feature that makes it perfect for air travel is its narrow width when folded (52 x 44 x 18cm) that allows it to be rolled down most airplane aisles with little difficulty. Air stewardesses from selected airlines have been trained to use this particular stroller and can assist you, which is particularly useful if you are travelling alone with your mini me.
Available at Motherswork.
For those constantly on the go: Mountain Buggy Nano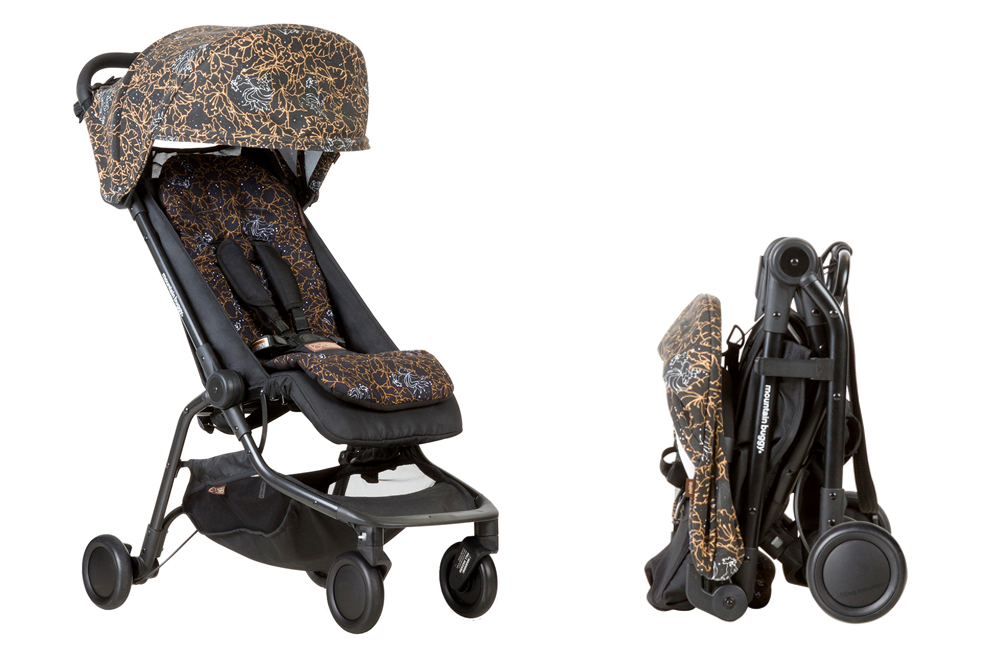 The Mountain Buggy brand is known for its ability to let you navigate a wide variety of terrains, hence it comes as no surprise that this is the sturdiest of the three strollers, making it easy even for an older child to push his younger sibling around.
It also had one of the easiest folding mechanisms to figure out when taken out of the box. All you need to do is fold the handle all the way down and the stroller collapses with little fuss into a tidy neat package that measures 54 x 31 x 51cm. It fits into most airplane overhead bins.
Want more suggestions on how to make travelling with your kid easier? Click here for kids' suitcases to bring when going overseas and here for products that will make travelling a breeze.