Packing for a vacation is a huge task and so is navigating the airport with a stack of luggages in tow. So why not get your kids involved by getting them their own suitcase? This way, they can wheel their own little luggages around the airport. In this story, we've put together a list of fun luggages that any kid will be thrilled to call ther own.
1. Lassig 4Kids Trolley Wildlife With Washbag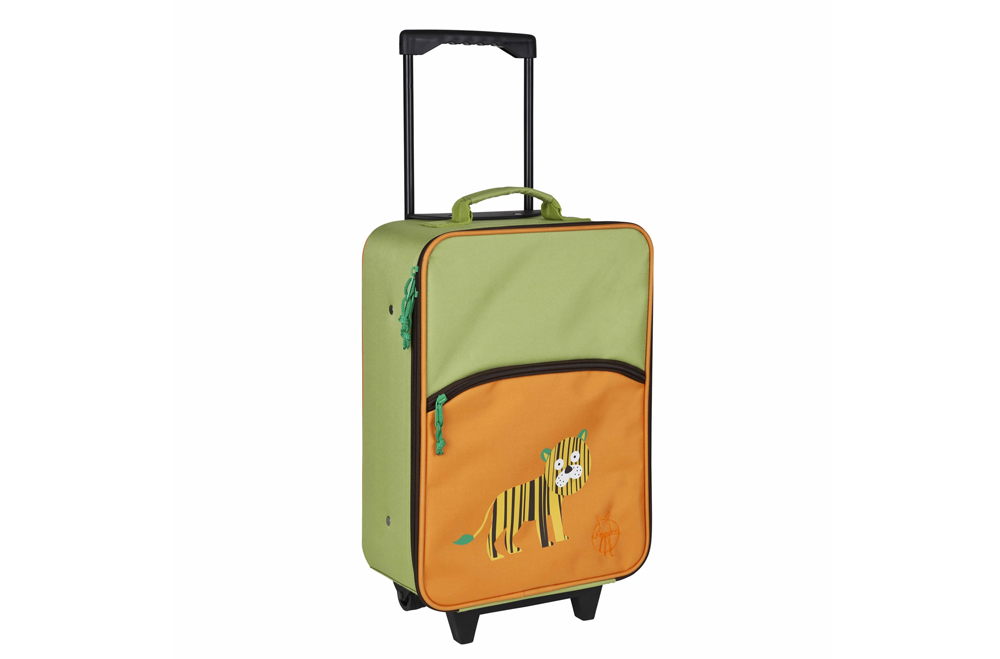 With a telescoping pull handle and multiple compartments (including an inbuilt shoe bag and several mesh zippers), it's easy for junior, with the help of a parent, to organise their items and breeze through the airport with this made-for-kids suitcase. All materials used to manufacture the bags are free of PVC, AZO, phthalates, nickel and cadmium, making it safe for young hands. You also do some good when you purchase the Wildlife collection luggage — a portion of the proceeds from items in the collection support the Momella Foundation and two of their wildlife conservation projects.
Available at Motherswork
2. Maxi Micro 4 in 1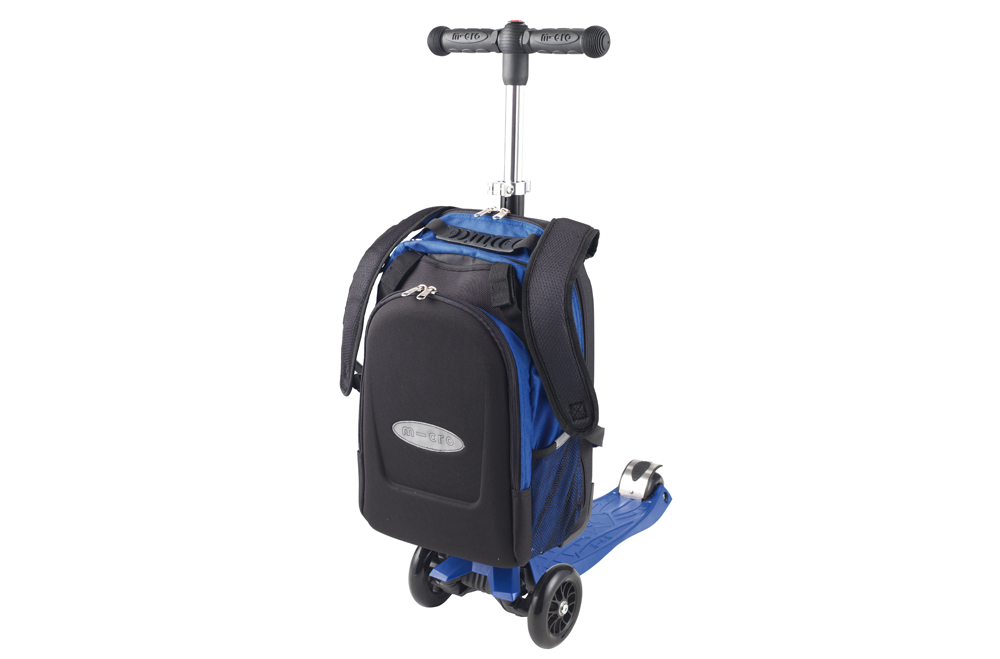 Think of this as a handy scooter and suitcase rolled into one, so instead of having to drag a suitcase across the airport, your little one can simply whizz his way across the transit halls, together with all his belongings. When not in use, the kickboard can be easily folded up to become a useful luggage trolley. You can also detach the backpack from the scooter, and both components can be used separately. The backpack is available as a separate accessory if your child already has his very own Maxi Micro Scooter.
Available at www.whiteandblacktrading.com
3. Samsonite Disney Ultimate Hard Spinner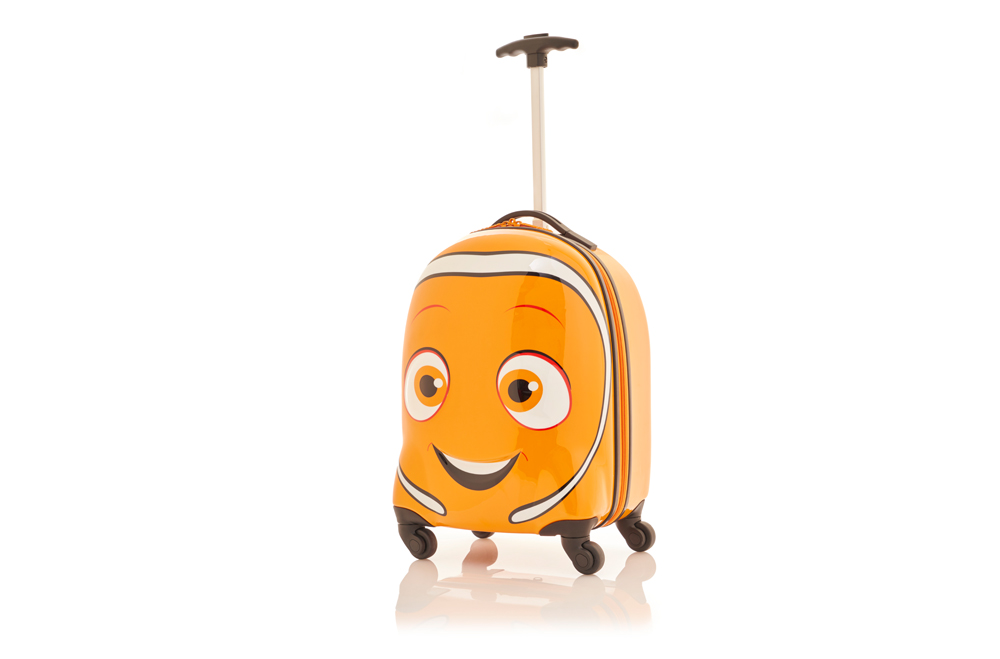 Every child's favourite fish from the hit movie Finding Nemo is the newest addition to the kids' line of Samsonite suitcases. Available in the form of a 3D hard cabin luggage, the design meets even the strictest requirements of most airlines and can be taken on board. With four wheels and a sturdy handle, your little ones can easily take it everywhere they go.
Available at selected Samsonite stores
4. Trunki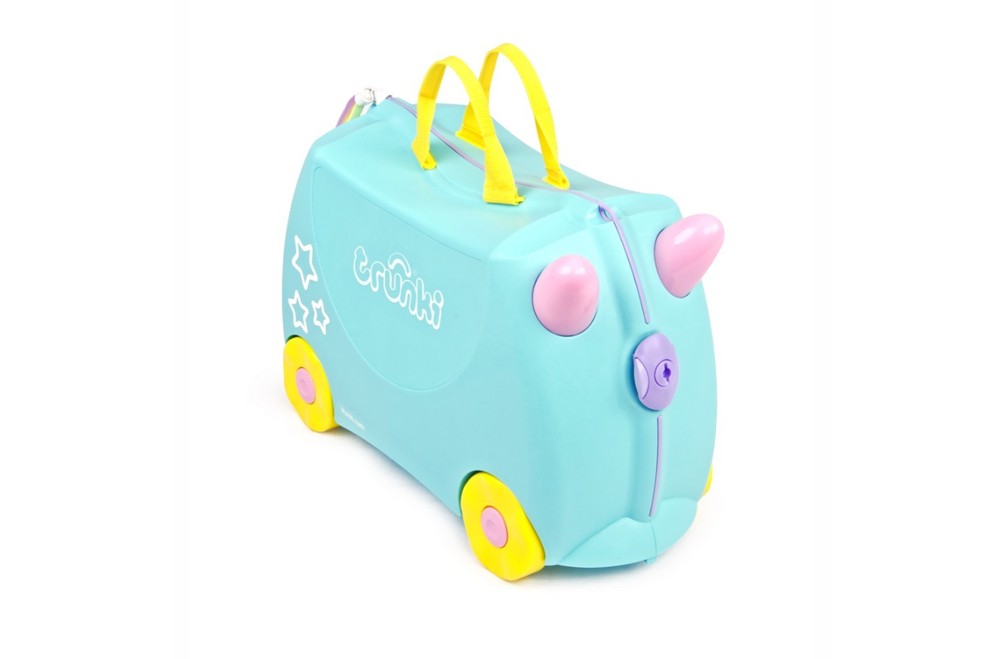 How often do you hear your kids say that they're tired after walking just a few steps? Trunki offers a practical solution that doesn't just allow you to store your child's belongings but also provides a place for them to rest their legs whenever they feel weary. This kiddy suitcase comes in a wide variety of animal inspired designs, and there is a strap that allows parents to pull the luggage along while their little one is seated on top. Alternatively, kids can also push themselves along while seated. Trunki luggages are solidly built, so you don't need to worry about anyone falling over and they come with a five-year warranty.
Available at Motherswork
5. Jetkids Ride On Suitcase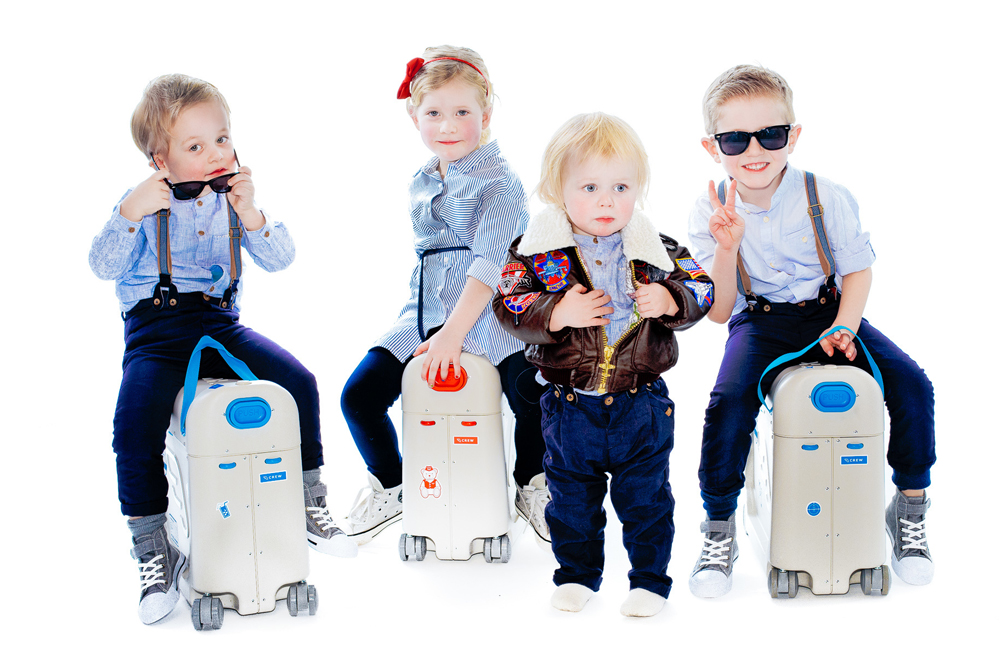 Though not a suitcase in the traditional sense, this suitcase has a feature that many parents will appreciate. Designed by a set of Norwegian parents who recognised that the toughest part of taking a trip with children is usually on the aircraft (as there usually isn't a proper space for children), this 'suitcase' opens up to become a bed that little ones (roughly aged four and below) can lie down on while a plane is cruising. And when it is not in use, it folds up into a 'ride on suitcase' that kids can use to manoeuvre through the airport. Can't imagine how it works? Check out this video here.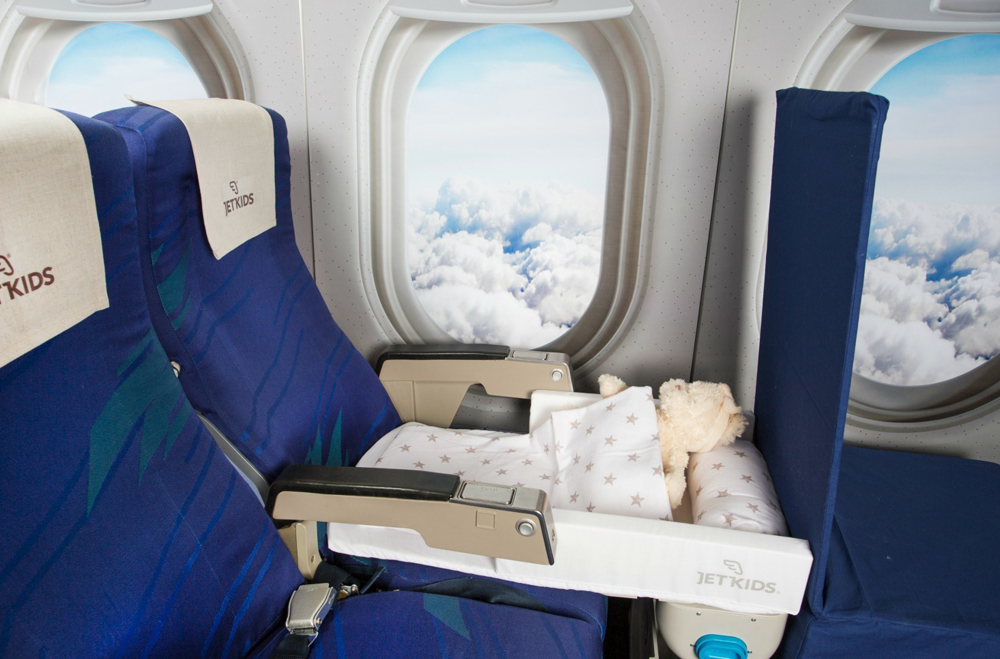 Available at jet-kids.com