This one's for you, dads. Make your wife's Mother's Day memorable with these easy, foolproof ways to celebrate the day, aimed at being as stress-free as possible for you and your family. No matter what you've planned, remember to help your spouse out as much as possible and give her some time on her own. 

Tips for Mums: Do let your spouse know what you'd like to do, so he can prepare in advance. Additionally, there's a lower chance of being let down and disappointed on the actual day. Some ideas include at least an hour alone, a chance to sleep in, a manicure or massage, and anything else that you'd want whether on your own or with the kids.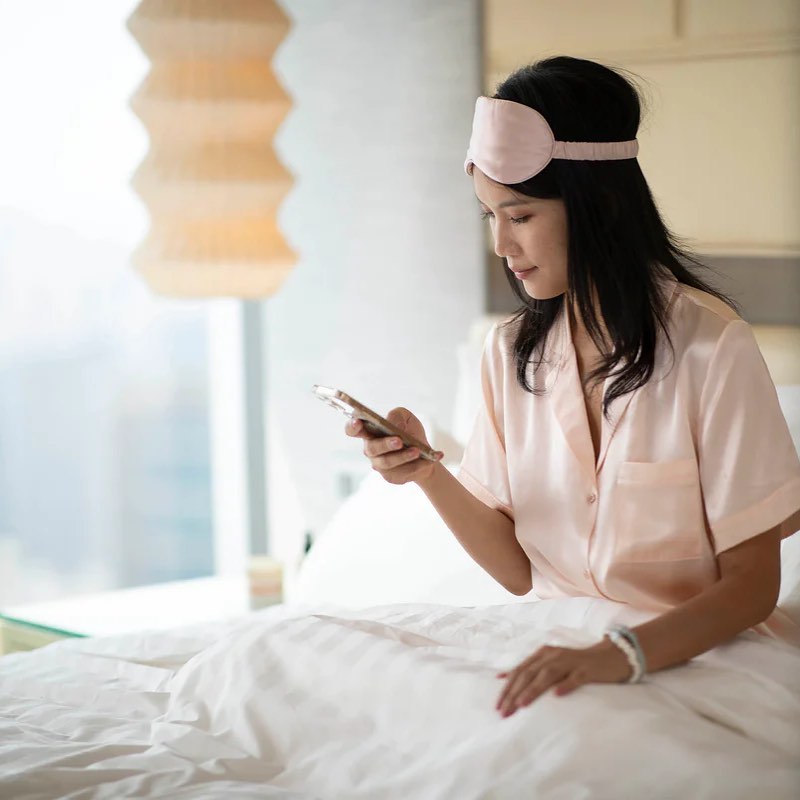 1. Give mum some alone time.
One of the most requested "gifts" for mums is really to give her some time alone, away from the kids. Whether this means a trip to the spa to get a much-deserved massage, or even staying at home on her own, this gives her invaluable time to recharge. Even better, splurge on a staycation for her and a friend to spend precious time away. Other ideas might include catching up with friends over coffee, getting a light workout in, or just having some precious time to eat her own snacks and watch Netflix. Equally important to remember: while you're out, manage everything on your own – only text her cute pictures of the kids.
Gone are the days where parents can sleep in till past 8am – I often find myself waking up at 7am even on weekends thanks to our toddler. Dads, get your kids ready to go out, head down to the playground or bring your children to buy their mum's favourite breakfast. Hence, mums can get an hour of extra rest, while you save on delivery fees picking up breakfast. Just let her know where you've gone to so she doesn't panic when waking up to a quiet home.

Help her make sleep a priority with luxuriously soft pyjamas, eye mask and pillowcase ($49 to $159) from SOVA. These sleep accessories are made from the highest grade mulberry silk.
For mums who don't have the luxury of time – or space – to sit in the bathtub, try shower steamers from Lynk Artisan or Savan Baths. These shower steamers will release the scent of her choice for a relaxing, pampering shower for a time of rejuvenation. Not only can these help mums to relax and unwind for a good night's rest, they can also help relieve any nasal congestion or sinuses. Try this gift set ($34.90) from Savan Baths which contains six shower steamers. Of course, do your best to keep the kiddos out of the bathroom during mum's shower! Urban Company and Aleyda Spa can also come to your home to give mum a massage or facial.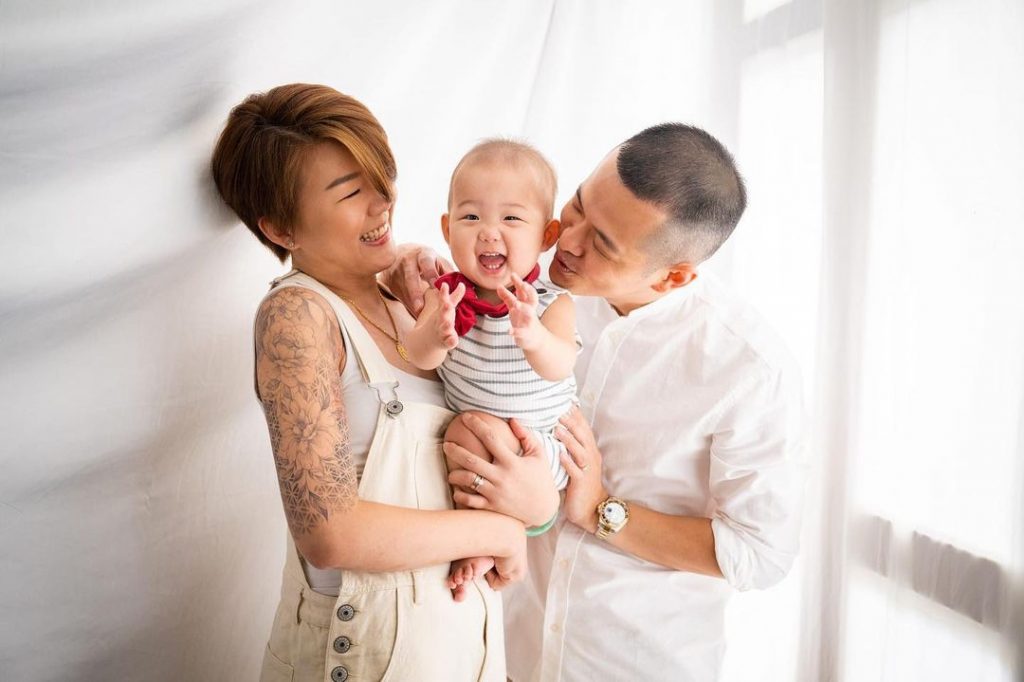 4. Make mum a late breakfast.
For Mother's Day, try making easy simple breakfasts your kids can help with. Even two year olds can help spread peanut butter on toast (just hold the jar so it doesn't drop). Your kids can try their hands at yoghurt parfait, layering on yoghurt and cut fruit, which they can cut with a blunt knife. Other possibilities include scrambled eggs, where they can crack the eggs and put the yolks and whites into the pan. While mums will likely try to eat whatever their kids have cooked, dads should oversee and make sure the food is actually edible. Oh, and be sure to clean up the kitchen! Keeping it quick and easy is essential since your kids will likely be bursting at the seams to show mum the special surprise rather than cooking it. 
Serving the food up on the dining table is a perfectly acceptable option – no need for extra cleanup in the bedroom. Pair this with her favourite caffeinated beverage like coffee or tea. Of course, you can always make things much easier by ordering in her favourite breakfast and for the whole family. Some suggestions might include Tiong Bahru Bakery or Two Men Bagel House.
5.Have a family photoshoot to capture the day.
Plan a quick and easy photoshoot at home, preferably in a location with natural light like the living room. Prop it up with a stack of books or a chair and then set the timer. It may be helpful to have a remote or your smartwatch to take pictures for you. In terms of outfits, choose three to five colours and clothes that are trendy without obvious logos if possible. 
Some tips include removing any clutter or things that are distracting in the background. Make sure your family is facing the light. Position each other close to each other with different levels and heights. Next, hold hands or lean against each other.
Then, set up the camera and the tripod, making sure everyone's in the frame with space for you. The camera should be at eye level, or above eye level then pointed slightly downwards. Use burst mode for multiple shots, then set the timer. Try telling your kids something to make them smile naturally. For more candid shots, try fake laughing or spinning your child around. Otherwise, book a shoot with studios like The Studio Loft or White Room Studio.
While You're With the Kids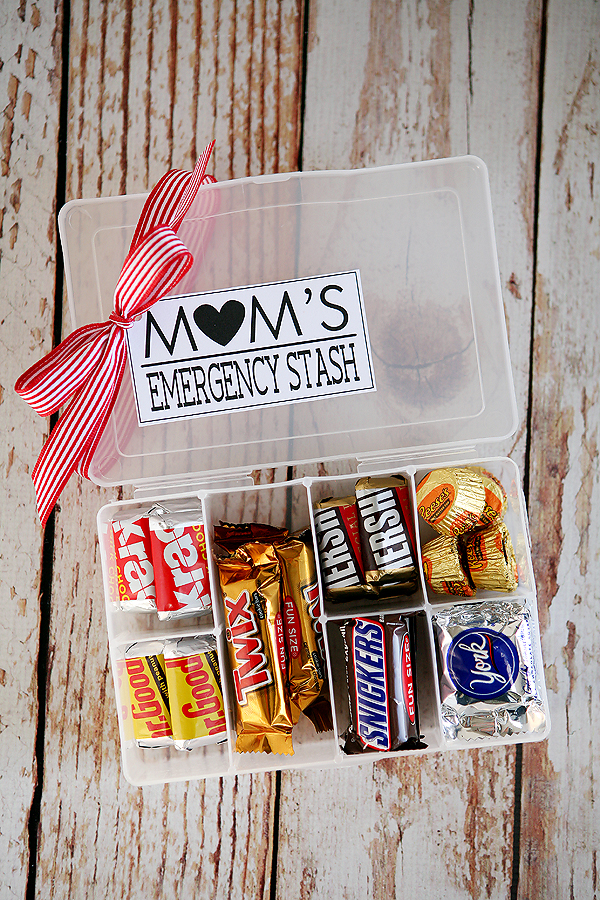 6. Buy gifts that say you were thinking of her.
Stop by a supermarket with the kids and pick up her favourite snacks and beverages. Let the kids choose and see what they come up with – mum will get a kick out of their wacky rationales. Put these in a nice basket or bag and either add handwritten labels to the items, or get your children to explain to mum why they chose what they did. Other options: bring your kids to a bakery to pick out a cake, or a bouquet of flowers from the florist. Try this Emergency Stash idea to dress up the treats, or these superhero Hershey's Bars.
7. Clean the house while she's gone.
Take advantage of the time when she's not around to rally the kids and spruce the house up. Toddlers can help put clothes and smaller items into the laundry basket, or 'help' mop or sweep the house. Fold clothes, vacuum and mop the floor, put away toys, and wipe down surfaces, all to make the house look presentable when she returns. Give younger kids rags and water (or safe cleaning products) and let them wipe everything. Otherwise, spring for a cleaning service to do that for you.
Gifts: Personalised Handicrafts from the Kids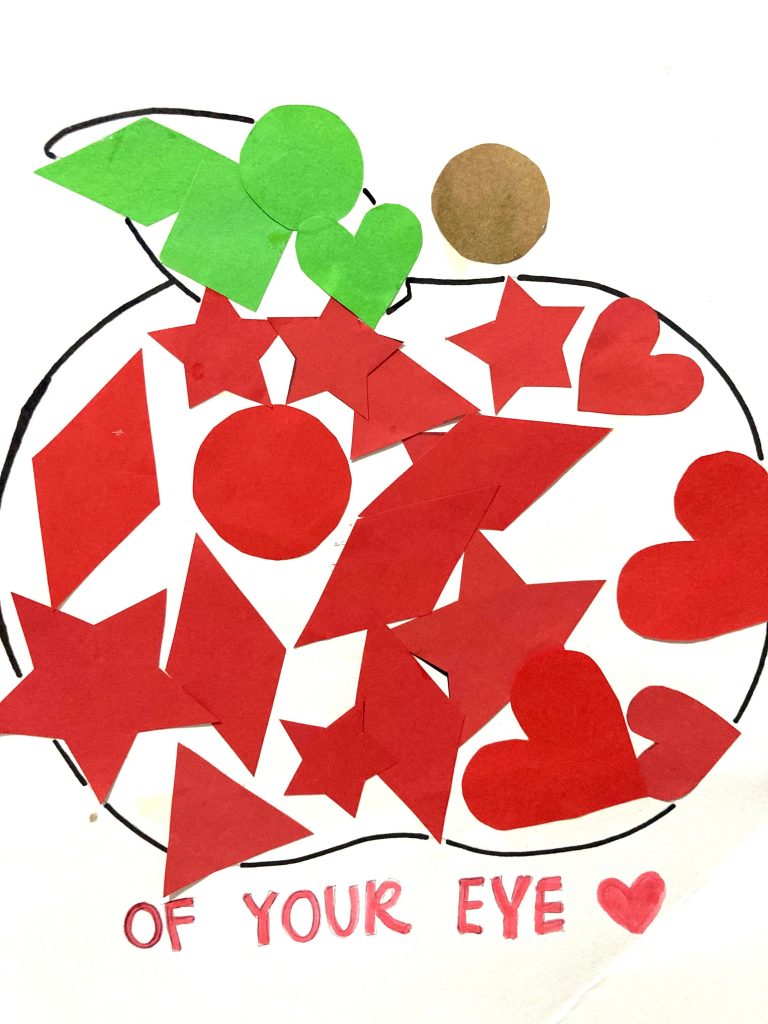 Using a scanner, scan your whole family's hands together, then print and frame it up. Another idea is to use the artwork that your child brings home. From their abstract art, you can cut up letters or a heart to make a Mother's Day card for her. For toddlers who can't write yet but are perhaps pretty vocal, record a video message for mum or grandmas. Have them say "I love you" or "Happy Mother's Day" and send it to the recipient. Additionally, you can also make a video of all mum and your kids' images – it's pretty easy to do on your phone. Cast it to your television so everyone can relive the memories together.
9. Handprints and footprints
Chronicle your family's growth by placing their hands and feet into a shallow tub of colourful, preferably washable, non-toxic paint, then onto a roll of paper. After labelling your handprints and footprints, write a special message to Mum (little ones may need help writing). Once dry, frame up your masterpiece. Repeating this over the years can become a yearly tradition and will show how much your children have grown.
Help Mum Improve Her Overall Well-Being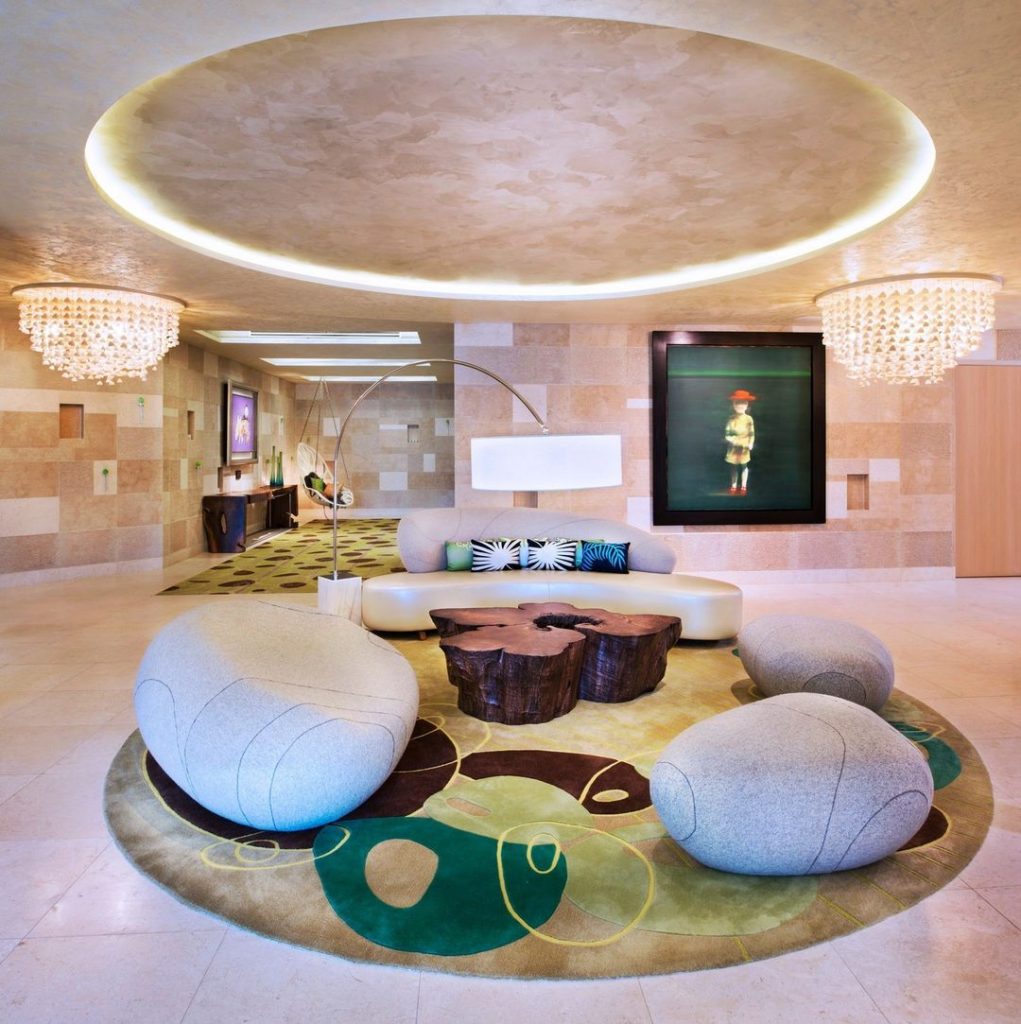 Otherwise, splurge on a spa day. At Sofitel Spa, mums can enjoy a glorious spa treat ($250++ per 105-minute treatment, book 48 hours in advance). The treatment begins with the Exhilarating Massage, then a 30-minute facial. Included in the package is a complimentary ESPA skincare travel kit worth $120. Older children from five to 16 years old can also enjoy a back, neck, shoulder and legs massage with Mum – if she wants – for an additional $100++ per child. 
Another option is the 2h Mother's Day Spa Package ($285++ per person) on 13 and 14 May at Away Spa at W Hotel. This includes a footbath, full-body relaxing massage and a hydrating facial. 
11. Or let mum try a one-day wellness retreat.
If you're up to the challenge, give mum the day off from 8.30am to 6.30pm the day before Mother's Day – 13 May. The one-day retreat ($950) by Arise at Sofitel Spa includes guided meditations, Yin Yoga, sound healing and breath work. This will help mum improve her well-being, physically and mentally. Not only that, but she'll enjoy a nourishing lunch, followed by using the steam room, dipping in the pool and using the two waterfalls. Other dates include 27 May and 10 June.
12. Morning yoga while the kids play
While the children are off playing in the different zones at Polliwogs VivoCity, mums can take a deep breath and enjoy a special Morning Yoga class. When booking, click on one participant to book for your child and wife ($24). Children can play from 9.30am to 11.30am, while mums have their yoga class at either 9.45am or 10.45am. Just be sure that mum brings her yoga mat, anti-slip socks and is dressed for the session. Even babies as young as six months can have fun at Polliwogs but they will need their own ticket.
Take it Outdoors for Less Clean Up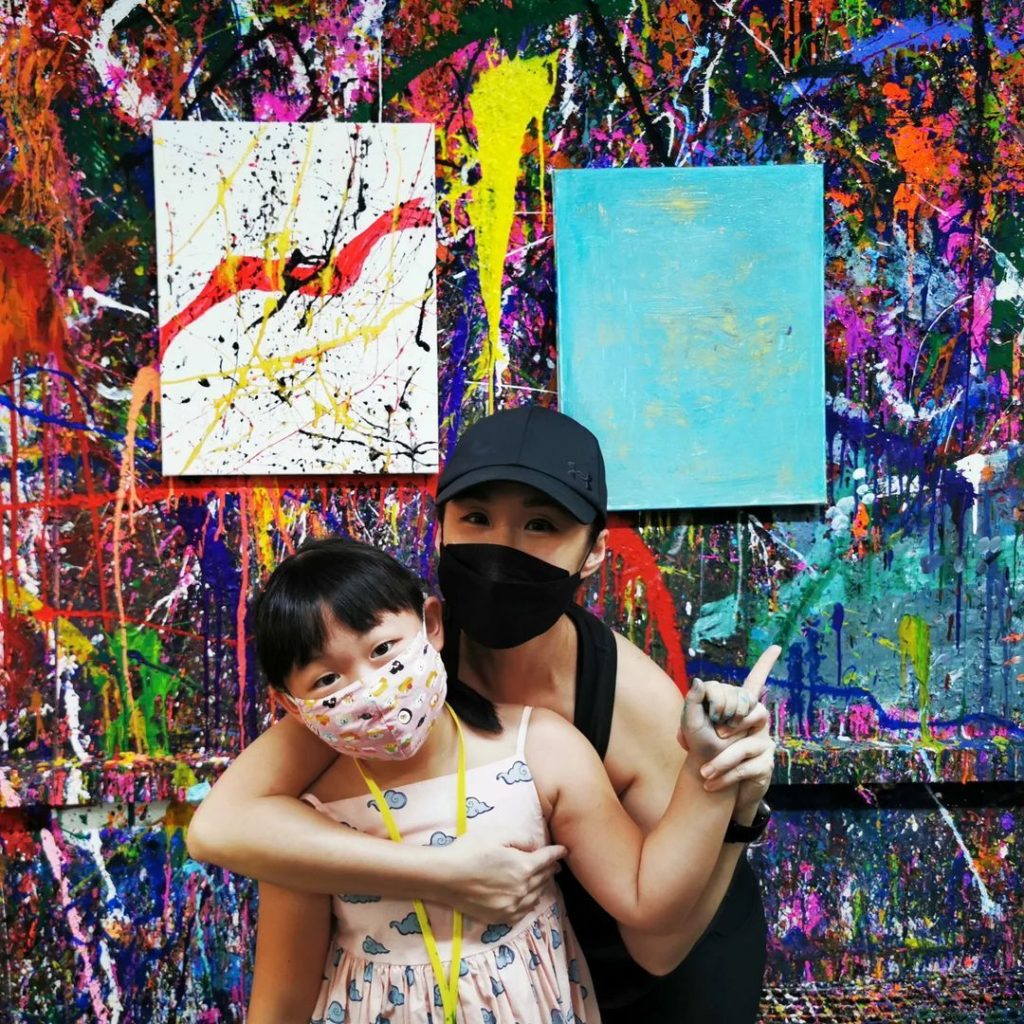 13. Have a messy day painting. 
While you might love painting, the idea of cleaning it all up after can be highly off-putting. An easy Mother's day idea is to head to Splat Paint House, which uses high-quality, child-safe tempera paint from New Zealand, which is non-toxic. It also doesn't contain any products you'd be allergic to. While there will be protective raincoats and shoe covers, you can also choose to dress your kids – and yourself – in clothes you don't mind getting paint on. The whole family can try their hand at making their own Jackson Pollock-type paintings. Once you get home, a shower should clear off any remnants of paint. The starter package for one child under six and an adult is $61 and includes one regular and one small canvas.
At The Sundowner Farm & Lodge, children three and up can make a pizza from start to finish with their parents. Perfect for kids who love pizza, the experience starts with raising the fire with sustainably-sourced firewood. The whole family then makes the pizza by hand, kneading and tossing the dough. Next, add cheese and other toppings before the pizza gets put into the handcrafted brick oven. Finally, dig into the pizza, and parents can also enjoy two bottles of beer to go with it. Even better, you can bring your pet along to join in the experience. Try the join-in sessions ($125 for adults, $95 for children under 12) over Friday to Sunday, with groups up to eight persons.
15. Plan an easy picnic at a park. 
We suggest going to the Botanic Gardens. Not only does it have Jacob Ballas' Children Garden – it's also home to Bee's Knees at the Garage. Takeaway a picnic hamper for the family, and the Summer Dream's Kid's Picnic Box ($25), which comes with a main, fries, dessert, juice and a toy. This kid's picnic box is only available for children 2 – 12 years old. Meanwhile, the adults can dine on a Picnic Buzz-ket for two ($70), including a picnic mat, table, battery operated candle light, cushions and food and beverages. Just remember to return it on the same day you collect it – and no picnic tables in the children's garden. 
Additionally, there'll be a free outdoor concert by The Singapore Symphony Orchestra from 6 to 7pm. The first 600 to show up at the SSO booth will receive a free gift. Head to the Shaw Foundation Symphony Stage to hear tunes from Beethoven and Tchaikovsky and many more.
Relevant Reads: Pampering Experiences, Places to Go, Skin Inc x Mummyfique Celebrations