Baking and cooking can help little ones explore and develop their sense of taste, smell, touch, and sight. It also helps them gain a sense of achievement when they manage to cook something by themselves – with a little help from the parents, of course! Here's a list of places both mums and little ones can head to for a lesson or two in the kitchen.
Cookery Magic
Cookery Magic presents a hands-on, play-to-learn approach to meal and snack preparation to make cooking fun for little ones. They'll also get to brush up on their math skills as they learn to measure, discover scientific principles to learn about cause and effect and learn about the nutritional information of food. There are several types of classes to choose from, such as 'Cooking Up A Story', where little ones read a story and learn to cook the dishes within the story, and 'Writing My First Cookbook', where children four and older learn specific cooking skills. Cookery Magic also conducts children cooking parties.
117 Fidelio Street, Singapore 458492
For more information, please visit cookerymagic.com. 
Creative Culinaire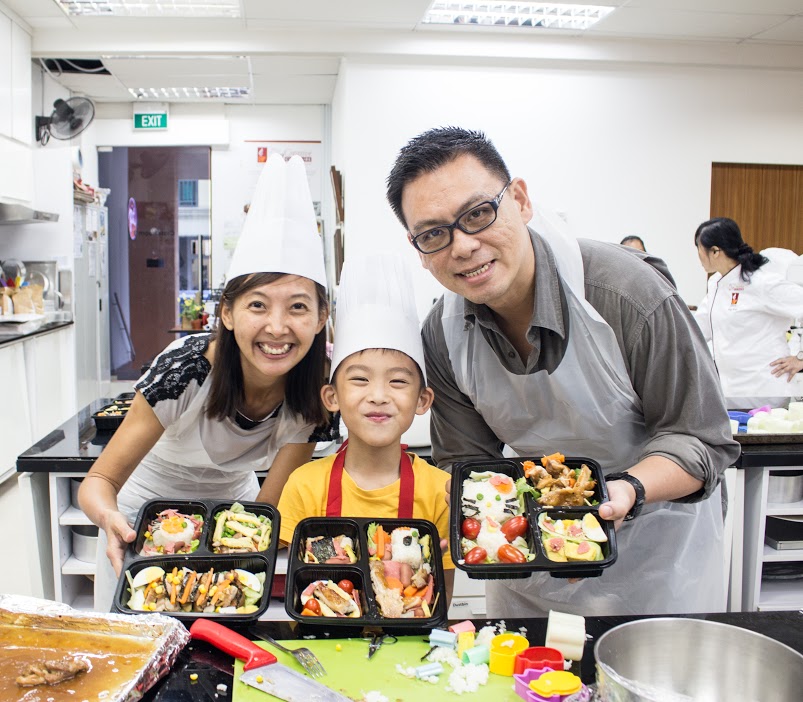 Classes for little ones usually take place during the school holidays, and children don't just learn to make simple items such as cupcakes and spaghetti. Instead, their schedule for the upcoming September holidays includes learning to make an impressive looking rainbow cake and making chicken rice from scratch. They are great classes to go for if you are looking to bond with your little one over your common love for food as all children need to be accompanied by at least one adult.
17 Eng Hoon Street, #01-03 Eng Hoon Mansions, Singapore 169767

For more information, visit creativeculinaire.com.sg.
CulinaryOn
Little ones learn to make dishes like Fettuccine Bolognese and Coloured Ravioli with Mushrooms mix at Culinary On. Rather impressive dishes for a young child to have up their sleeves isn't it? It's not just about picking up nifty cooking skills, participants will learn about the importance of teamwork, especially during activities like making pasta. They will also learn the importance of precision and time management in relation to cooking as well as the hard work and effort that goes into making a meal. Parents are welcome to drop their child off, purchase a ticket to join them, or stay on to watch – Culinary On can provide wine if you'll like.
1 Raffles Place, #04-63 One Raffles Place, Singapore 048616
For more information, visit culinaryon.sg.
Expat Kitchen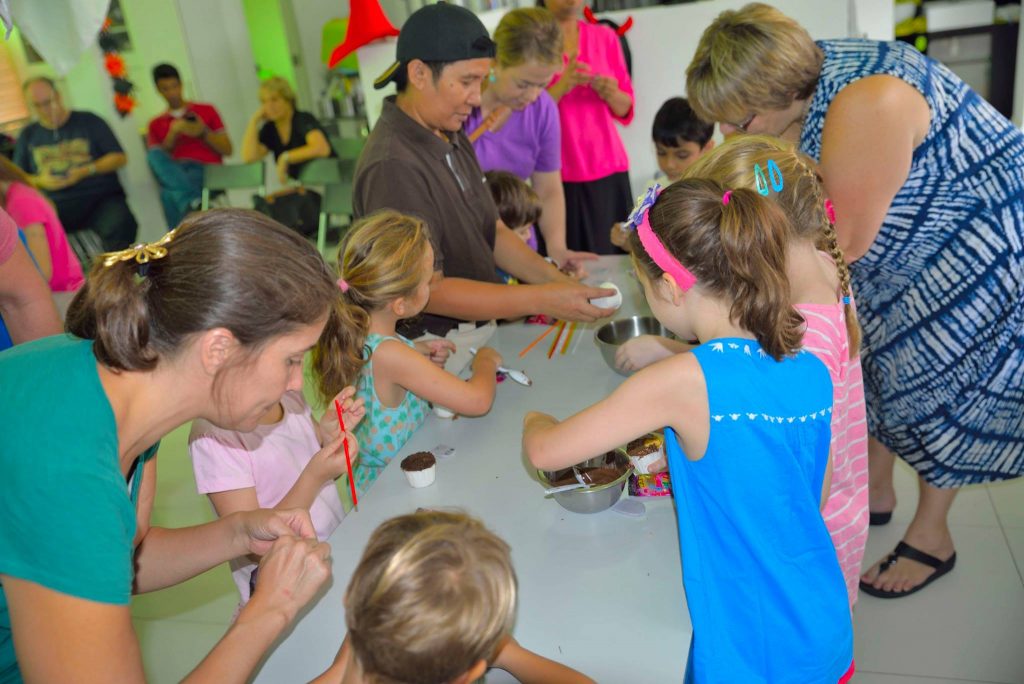 The cooking classes for little ones at Expat Kitchen change depending on the season. For example, with Halloween and Christmas coming up, there is a slew of classes for items such as reindeer cupcakes and Jack O Lanterns. Whichever class you sign them up for, they'll cover essentials such as handling food properly and eating healthily. You can also hold Cupcake and Crafting or Mini Master Chef party where little ones can compete against one another and win great prizes!
9 Norris Road, #02-01, Singapore 208252
For more information, visit expat-kitchen.com. 
The Little Things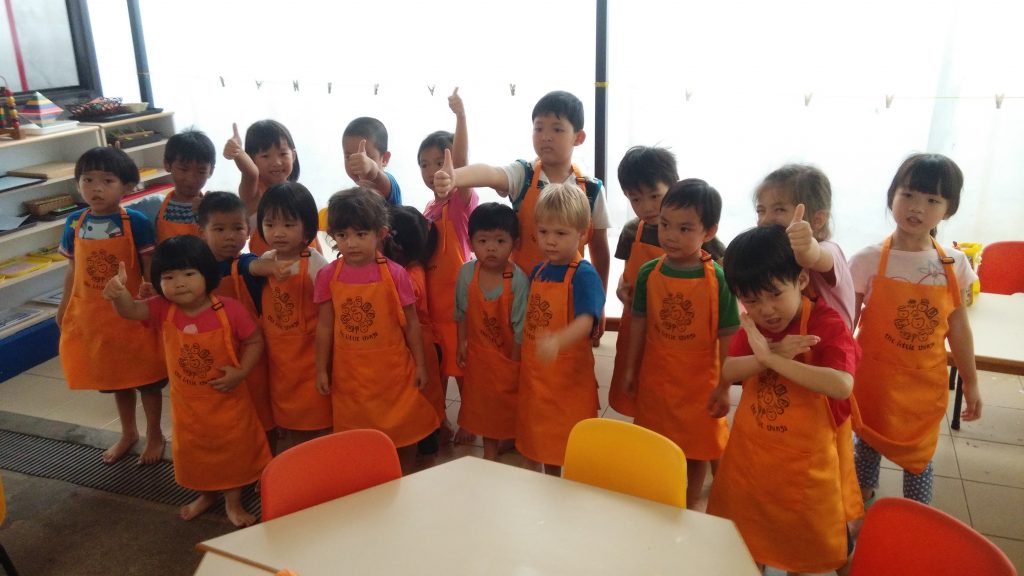 From classes that promote stronger relationships between parent and child to cooking parties, you'll find them here at The Little Things. The list of dishes that little ones can learn to make here include eggs benedict, shibuya toast and crispy beancurd skin. During their lessons, little ones will learn to use their five senses to see, smell, touch and familiarise themselves with different food items, while those who are slightly older will try their hand at handling raw ingredients and wielding culinary tools with confidence.
244N Upper Thomson Road, Singapore 574369
For more information, visit littlethings.sg.
ToTT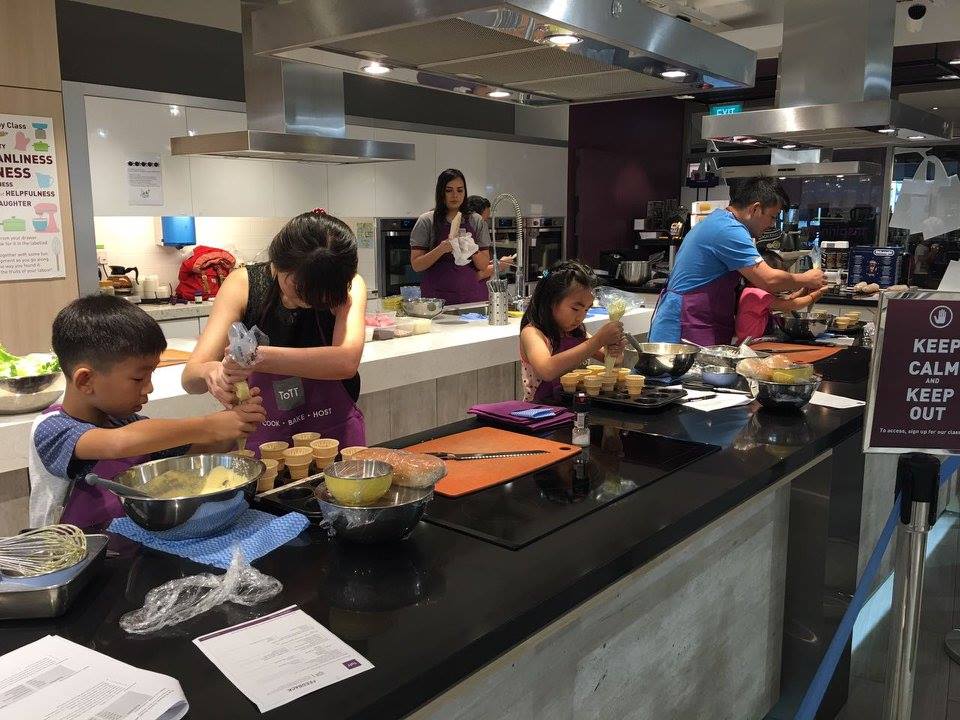 Attend one of ToTT's Junior Master Chef classes with your child and spend two to three hours learning how to create dishes such as burger macarons and mashed potato cake. Remember to bring your own containers if you want to bring your food back home for the rest of the family to enjoy.
ToTT @ Dunearn: 896 Dunearn Road, #01-01A, Singapore 589472
ToTT @ Suntec: 3 Temasek Boulevard, #02-427, Singapore 038983
For more information, visit tottstore.com.
Also read: Where To Go For Baby And Toddler Bilingual Classes In Singapore