Greenery, Pantone's colour of the year for 2017, is a zesty, yellowy-green, refreshing shade, and here are tips from Net-A-Porter on how to incorporate this fresh hue into everyday stylish outfits.
1. Playful pyjama dressing
Embrace nightwear-by-day trend with a classic off-shoulder top and silk pants. Complete your look with this pair of iconic Gucci leather sneakers and you'll be looking every bit trendy for this season.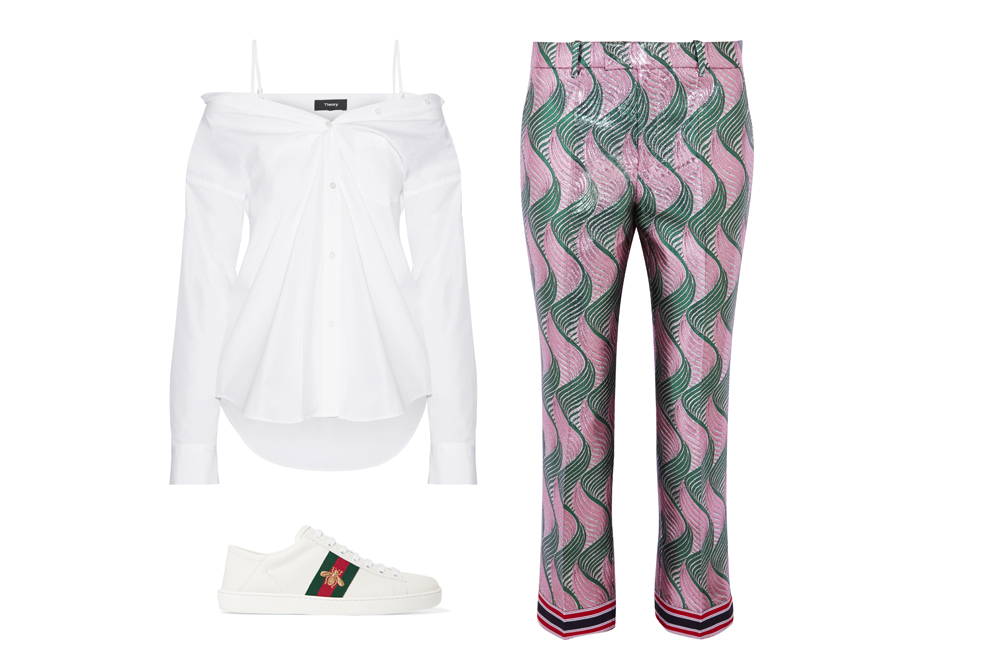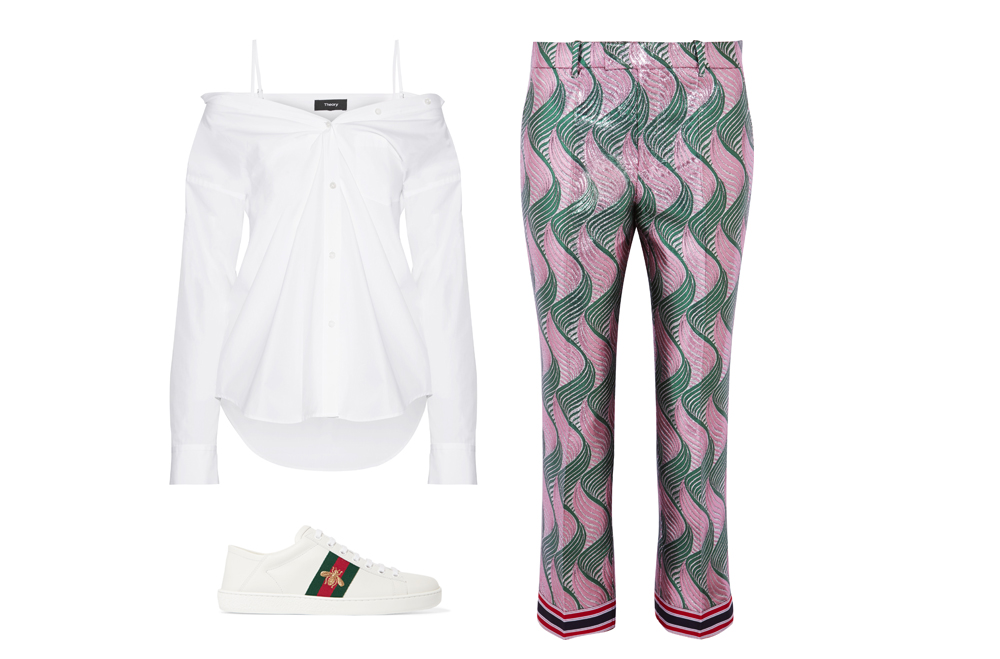 2. Romantic floral
Let saturated floral prints celebrate the most colourful hues of the summer season. Choose florals "that look as though they've been lifted straight from a decades-old pair of curtains or some well-loved wallpaper," notes The EDIT. Cut from silk-blend charmeuse with a touch of stretch, Dolce & Gabbana's figure-skimming skirt is patterned with lush hydrangeas. This simple button-down shirt and low-heel sandal will frame your look and take you from day-to-night effortlessly.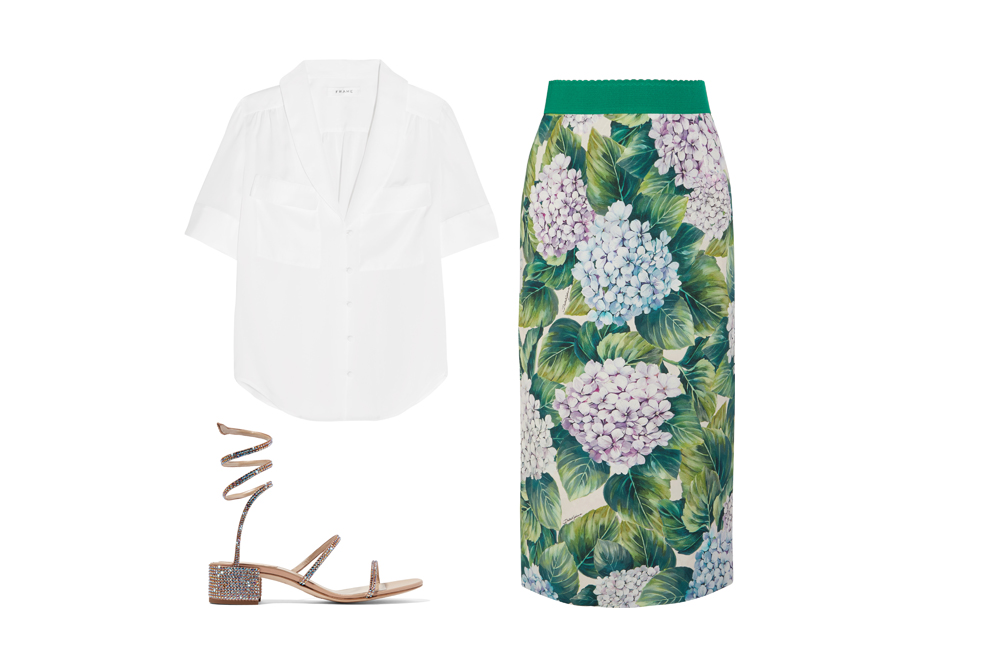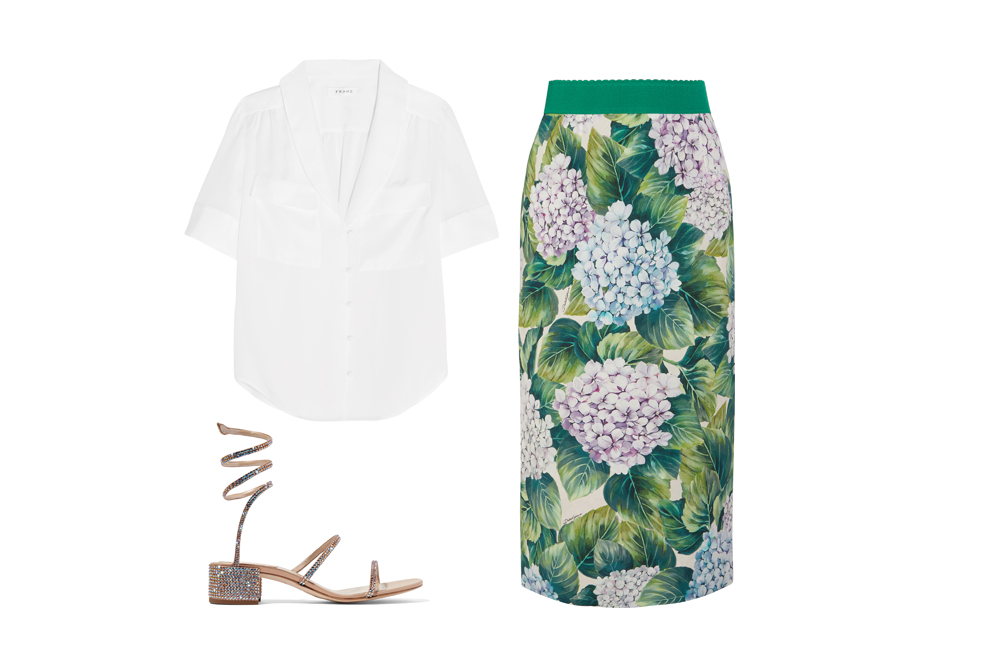 3. Vintage look Add a retro top to enhance your unique individual style. Play with proportions with this asymmetric shoulder top as you layer it with a midi skirt. For an elegant look, step into these suede flats from Paul Andrew– its timeless pointed toe and low heel will instantly elevate your look.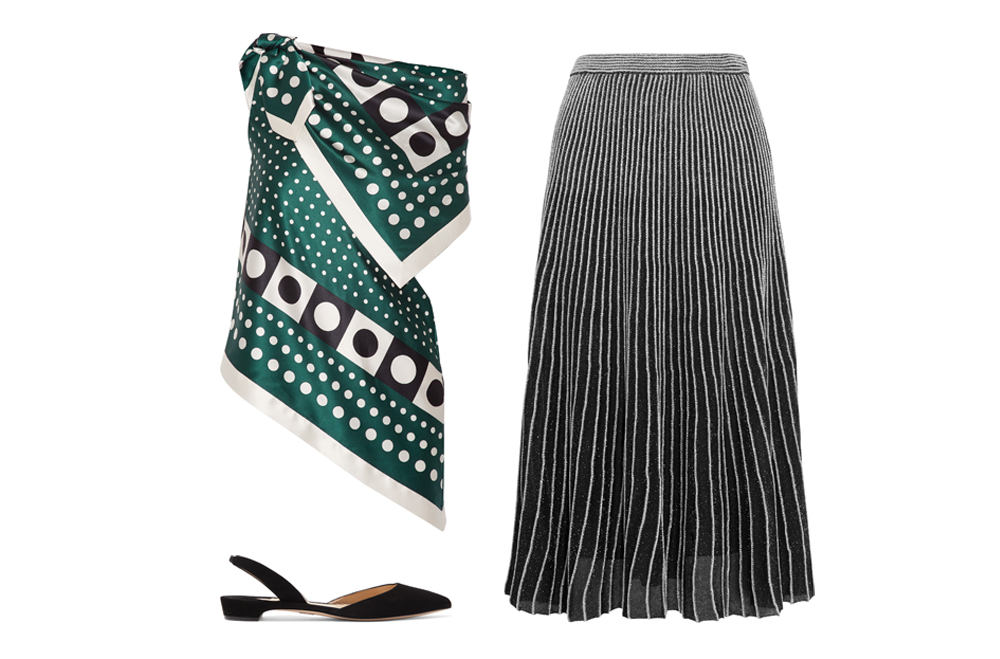 Also read: Trendy Outfits For A Picnic With The Family; What To Wear For a Day Out At The Theme Park
Looking for more style ideas that work for mums? Click here.