As the numbers of Covid-19 cases increase, families should take care of their personal hygiene. During this time,
1. Support our healthcare workers.
There have been reports of healthcare workers being shunned on public transport, as well as refused food. Instead, let's show our support for these hardworking healthcare workers on the front line who work tirelessly every day. Additionally, they also worry about inadvertently spreading the virus to their loved ones, which can be very alienating. 
Get your children involved: Let them draw and create a thoughtful card or handwritten note, and either post it on social media using the hashtag #braveheartsg or email them.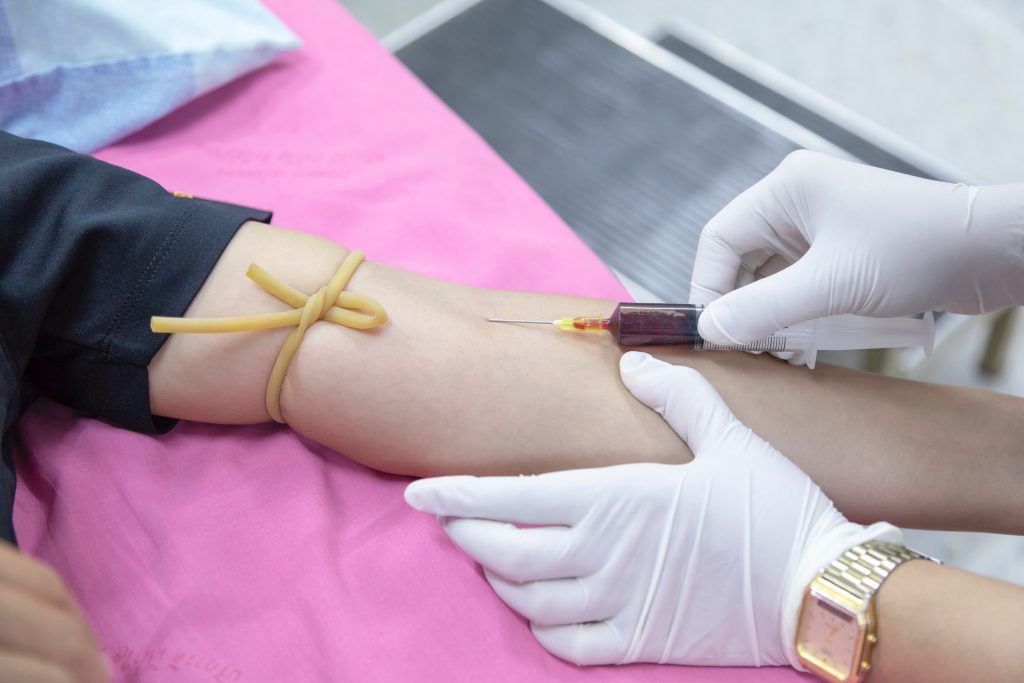 As fears over Coronavirus grow, the number of blood donors has also decreased. However, there are still many patients who need blood, especially those with blood types A+, B+, O+ and AB+. Check your eligibility to donate blood here. 
Get your little ones involved: Check beforehand if you can bring your little ones to see the whole process. Of course, ply them with snacks and activities so they don't run wild during your blood donation. Explain to them where the blood goes, and how it can help many other people.
3. Give away excess face masks, and hand sanitisers.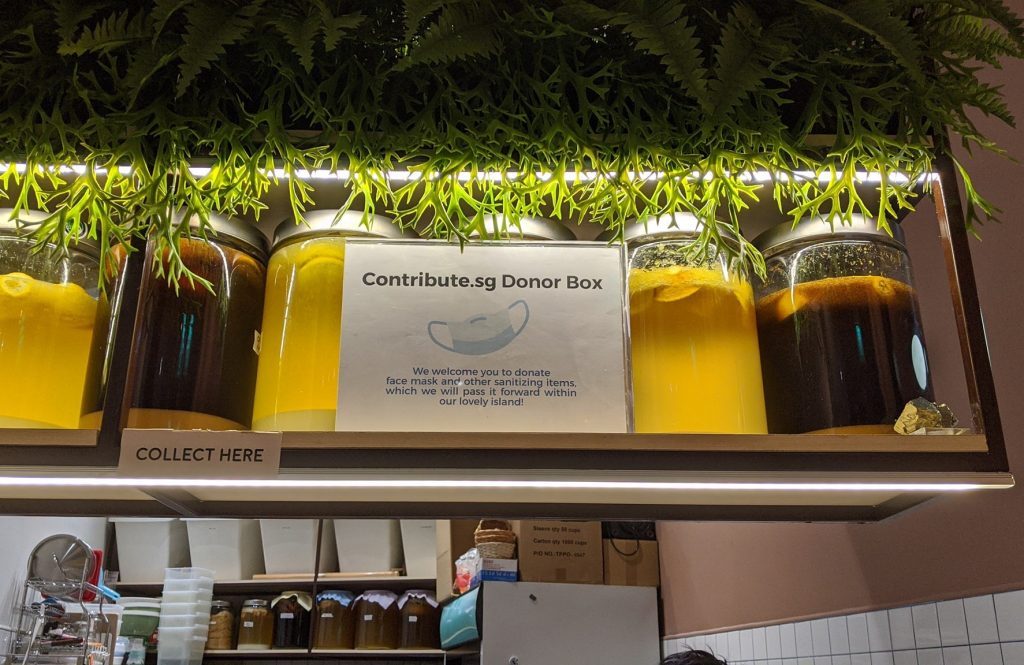 If you happen to have excess face masks, hand sanitisers or hand wash that you're not using, consider donating to them to those in the frontline sectors. Some of these people include taxi and private hire drivers, healthcare workers and homebound patients. 
Set up by two Singaporeans who wanted to help others during this time, Contribute.sg allows you to drop off excess items to five different locations in central and east Singapore. They have previously delivered these donations to Singapore Chung Hwa Medical Institution, Home Nursing Foundation and Catholic Welfare Services.  
Additionally, restock your masks and other supplies from qoo10, Lazada, Shopee or Amazon. Just note that the price may be higher than what you usually pay. Another channel for donation is ItsRainingRaincoats, where masks and hand sanitisers are given to migrant workers around the country. Check this link to see what other supplies they might need. 
Get your little ones involved: Let them pack the masks into a ziploc bag, as well as the hand sanitisers and hand wash, and take them to drop the items off. 
4. Donate to Create Care Packages for Healthcare Workers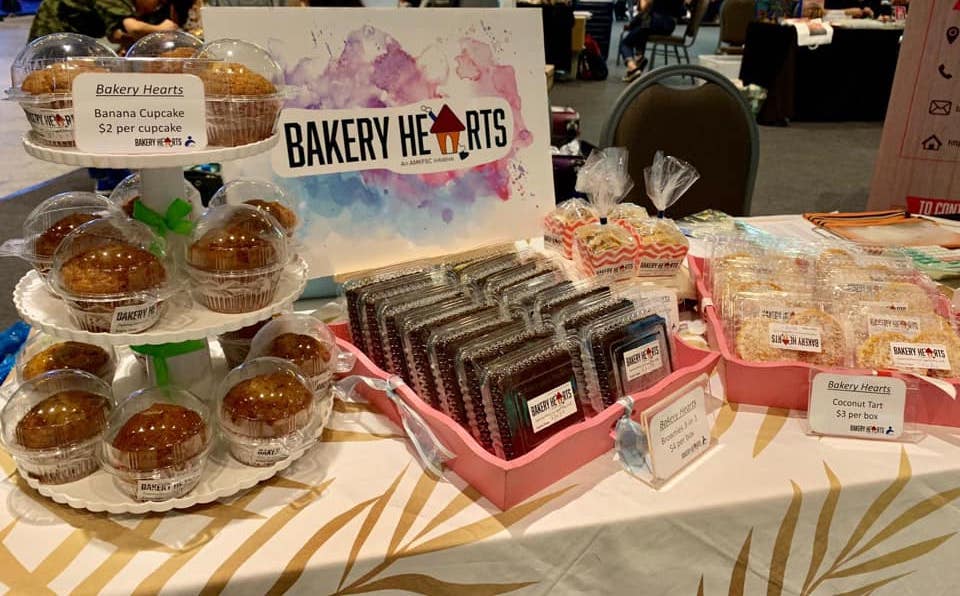 Send baked cookies and products from Bakery Hearts to the healthcare workers in the frontlines by donating to this Giving.sg campaign. Created by AMKFSC Community Services Ltd, they aim to raise $10,000 to cover the costs of producing such packs for more than 9,000 staff. 
These will be delivered to the healthcare institutions like Tan Tock Seng Hospital, and National Centre of Infectious Diseases. They will produce as many cookies from the amount raised. 
Get your little ones involved: Explain to them where the money will go, and decide a reasonable amount to donate together.
5. Volunteer Your Services to Help the Less Fortunate
Another group of people who are impacted by the Coronavirus, are the less fortunate who benefit from various charitable organisations. Hence, depending on what they need, you can either donate your time or make a monetary or in-kind contribution.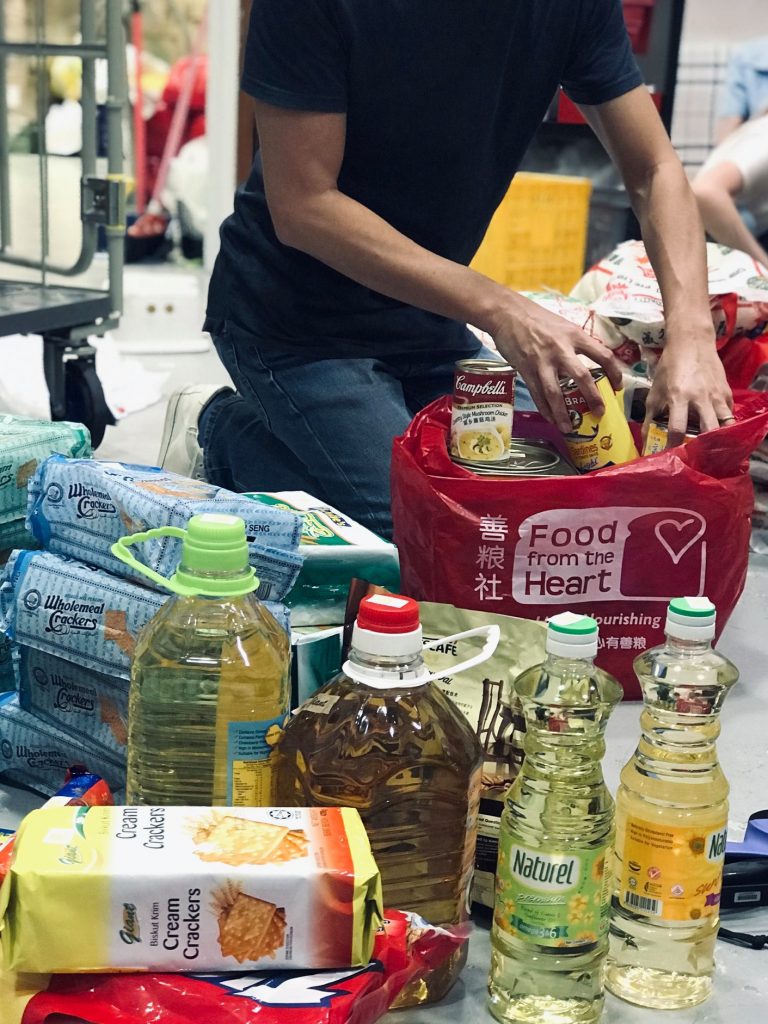 Food From the Heart regularly holds group volunteering sessions, organising quality checks, sorting and packing for 6,500 food packs to feed the needy. They've been receiving an increase in cancellations for these sessions and so need dedicated volunteers to help. Interested parties can WhatsApp their names and selected session(s) to 8128 0432, or sign up here.
Otherwise, you can also make a monetary contribution to help them with food donations. Register yourself as an attendee and expect temperature and travel history checks. While helping out, do frequently wash your hands with soap. Of course, if you're not well, stay home instead, following MOH guidelines.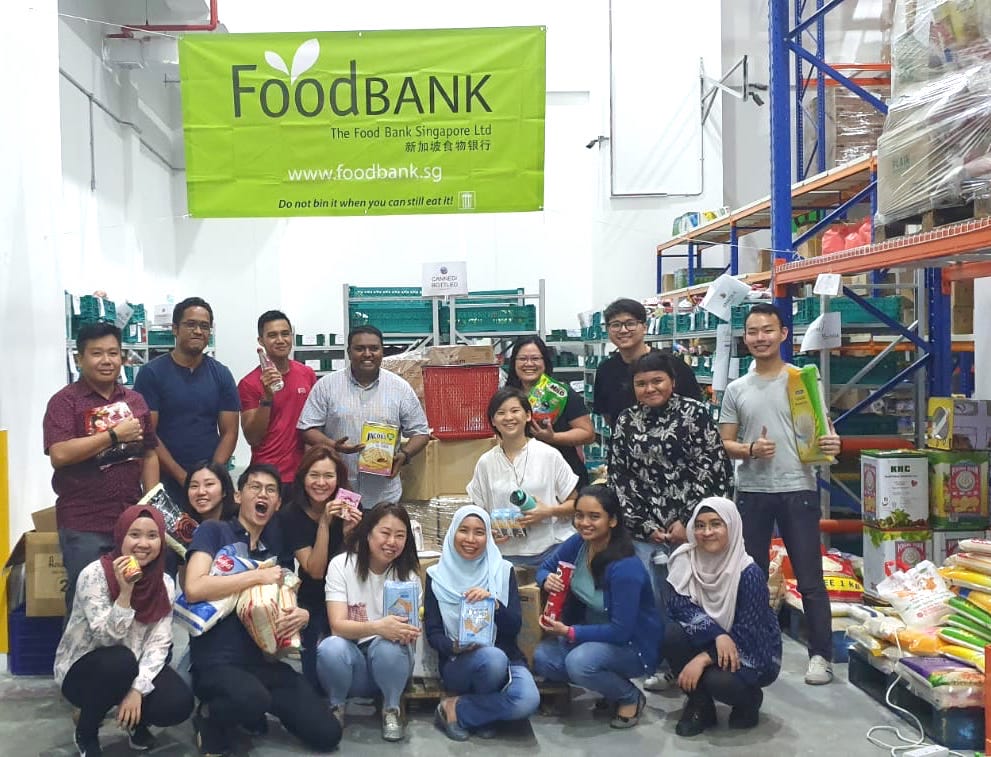 Another way to contribute is to get items for food drives for Food Bank and Food From the Heart. Essential items include coffee, tea, condiments, as well as canned food – vegetables, fish and chicken. You can drop these items off at various locations around the island. Alternatively, FairPrice has a Shop and Donate section, where you can purchase items and donate them to a charity of your choice. 
Get your kids involved: Share with them the reason for giving money away to these organisations, and explain what the money will be used for. Next, discuss with them which charity to donate the food to, and let them have a say in picking out the items. You can also teach them skills like counting the number of items, and the value of money by showing them the physical dollar bills. Children from five and up can also join the Food Bank Juniors Club  and join in on some volunteering activities.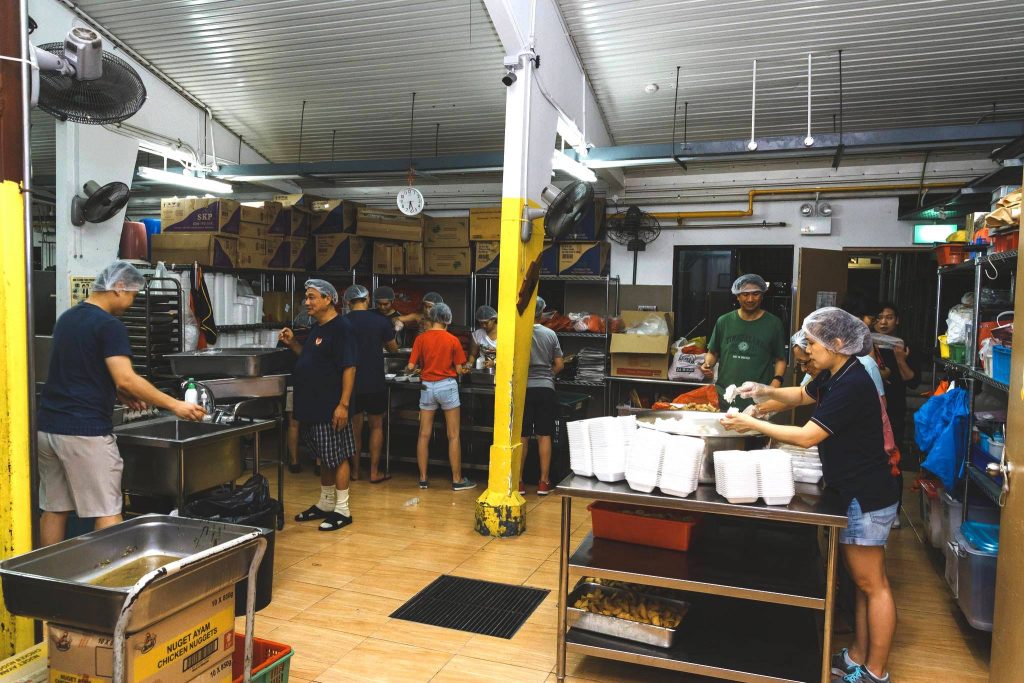 Families can volunteer together at Willing Hearts, a soup kitchen. Together, they can prepare, cook and help distribute about 5,000 meals daily to more than 40 locations around the island. The soup kitchen is open every day, and beneficiaries include those from low income families, the elderly, disabled, and children from single parent families. 
Get your kids involved: Even little kids from five to six years old can get involved. Under the close supervision of their parents, they can help stick  labels on the lunch boxes and some other equally simple tasks.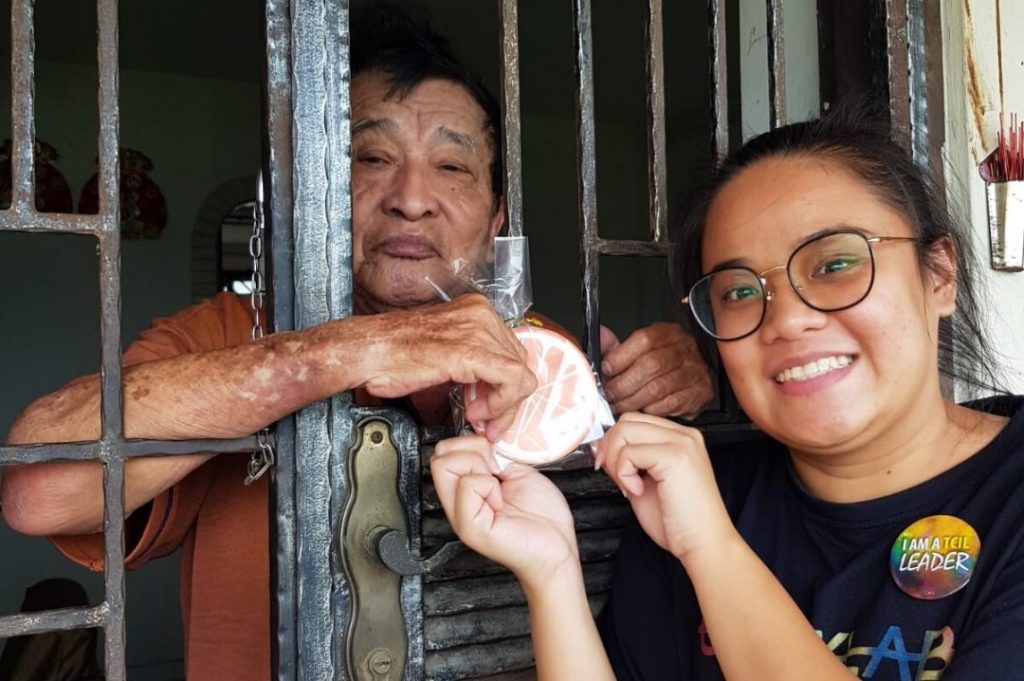 Meals-on-Wheels, run by TOUCH Community Services, is a meal delivery programme that helps the home-bound elderly. Starting off, volunteers will have to report to the THC office to collect the pre-packed food, and then drive along a designated route to deliver these packages. Each team will consist of one driver and a helper/runner per delivery route. Volunteers are needed from 9.30am to 12.30pm, or 3.30 to 6.30pm, at least  once a week on weekdays, or once a month on weekends. Call 6804 6565 or email them.
Get your children involved: Bring your children along for the volunteering session. Just ensure you take care of your child's safety, without affecting the volunteer's work.