For the first time, a line of pyjamas will join
ready-to-wear pieces in the collection.
The Japanese brand has announced the launch of a new ready-to-wear collection from Ines de la Fressange and Uniqlo special projects design director Naoki Takizawa.
The creative ties between Ines de la Fressange and Uniqlo seem built to last, since the ready-to-wear brand and the model-turned-designer are about to drop their ninth joint womenswear collection, with a new collab for the spring/summer 2018 season.
While this latest project once again seeks to combine chic Parisian style – mixing femininity and comfort  – with Uniqlo's LifeWear philosophy, this season's offering draws inspiration from the landscapes of port towns, between land and sea, with pieces and colours channelling breezy summer vibes.
Cobalt blue, red, white and beige are key colours in this 82-piece collection, which includes a line of pyjamas. The collection also features a multitude of prints and motifs, often graphic or geometric in style. Stripes, classic checks, gingham checks and spots take centre stage – Ines' signature navy blue and indigo are also showcased in new ways.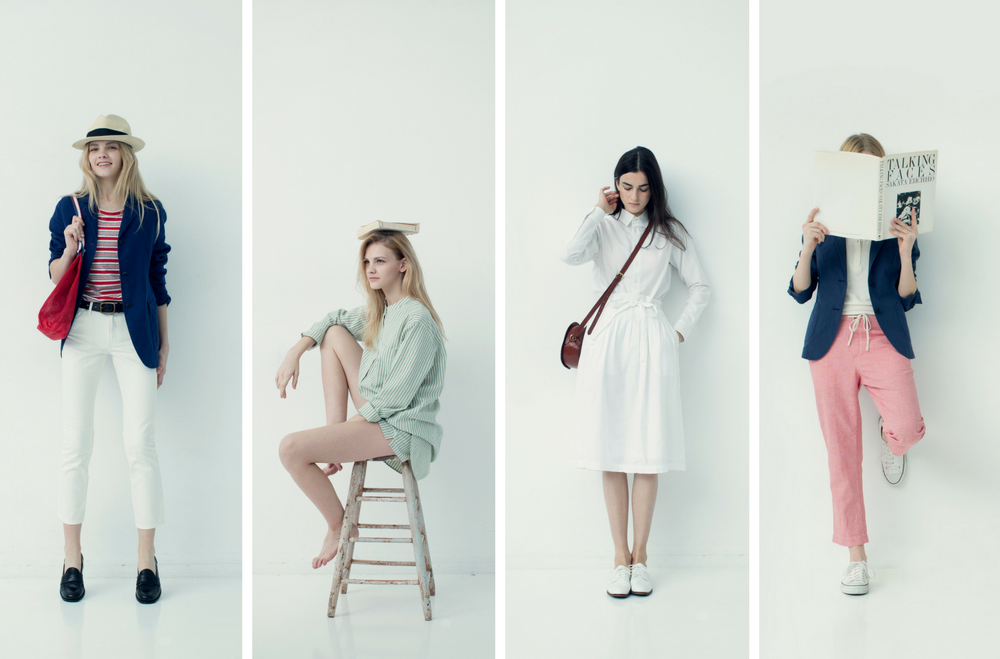 AFP Relaxnews; leisure news agency, with news on upbeat, practical and entertaining subject matter on a worldwide basis.