Singapore is ablaze with the enchantment of the Mid-Autumn Festival, and we've scoured the city to bring you the top events that promise to light up your season. From moon-themed storytelling at Gateway Theatre to lantern-making workshops at City Square Mall, there's something for everyone in the family. Dive into tradition and culture at the Wan Qing Mid-Autumn Celebrations, explore dazzling lantern displays at Gardens by The Bay, or indulge your taste buds at the Mooncake Fair at Takashimaya. Check out our guide on the top places to buy mooncakes too! Whether you're a history buff, a nature lover, or simply looking to create cherished memories, Singapore's Mid-Autumn Festival events have it all. Join us as we embark on this luminous journey!
GARDEN OF BLOOMS: Gardens by The Bay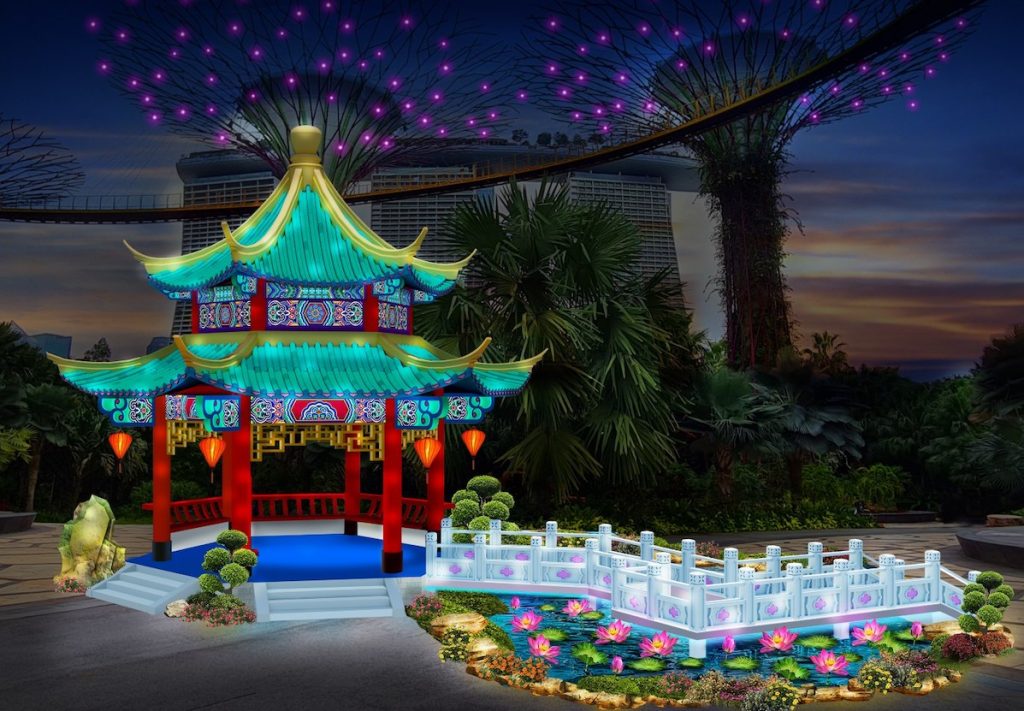 Celebrate the Mid-Autumn Festival amidst nature and culture at Gardens By the Bay. The Garden of Blooms will showcase lanterns of all shapes and sizes, and the best part is, entrance is free! From 15 September to 1 October, 2023, these lanterns will light up daily, providing a perfect setting for a family outing. Beyond lanterns, enjoy cultural dances, Instagram reels workshops, and carnival rides. Don't miss this delightful fusion of nature and tradition.
Location: Garden of Blooms, Gardens by The Bay, 18 Marina Gardens Dr, Singapore 018953
Website: Garden of Blooms at Gardens by The Bay
WAN QING MID-AUTUMN CELEBRATIONS: Tai Gin Road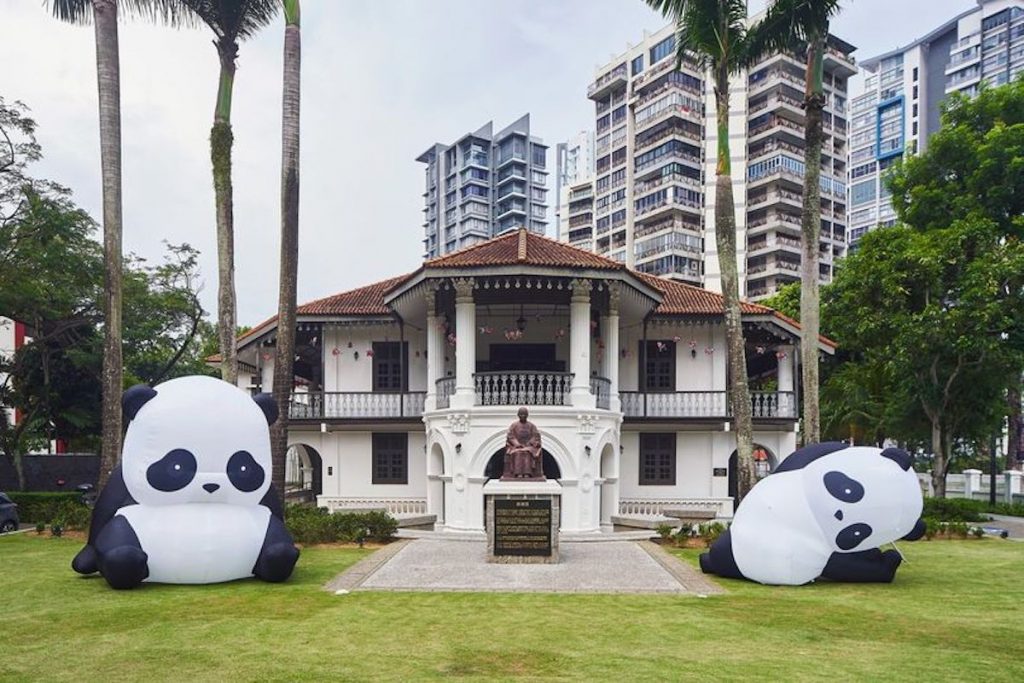 Immerse yourself in tradition and culture at the Wan Qing Mid-Autumn Festival. This year's celebration promises to transport you to a bygone era filled with history and festivity. With a variety of events, including lantern making workshops and abacus seeds making workshops, you and your little ones are spoiled for choice. Explore more programs on the official website and get ready for a cultural journey.
Location: Wan Qing Mid-Autumn Celebrations, Sun Yat Sen Nanyang Memorial Hall, 12 Tai Gin Road, Singapore 327874
Website: Wan Qing Mid-Autumn Celebrations
CHINATOWN OFFICIAL LIGHT-UP: Chinatown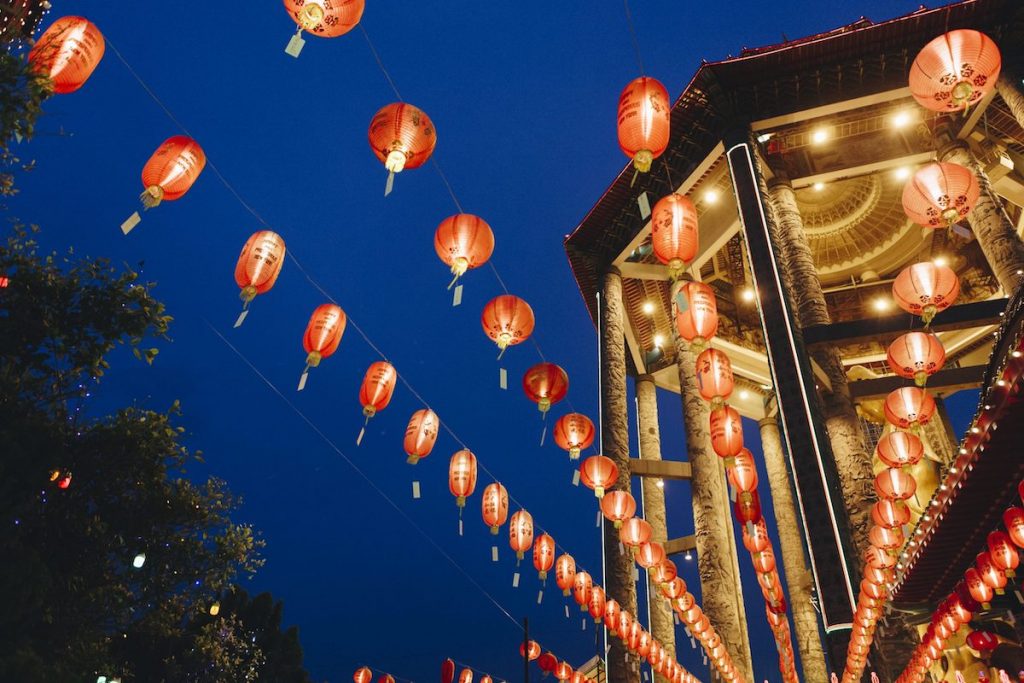 Chinatown is the place to be for this year's Mid-Autumn festivities. Join your friends and family to experience the magic of this cultural event at this iconic location. The Official Light-Up & Opening Ceremony is on 15 September, 2023, from 7pm onwards, with many more programs to follow, including food festivals, lighting-up ceremonies, and weekly stage shows. For detailed information, check out the main website.
Website: Chinatown Light-Up
LIGHTS BY THE LAKE: Jurong Lake Gardens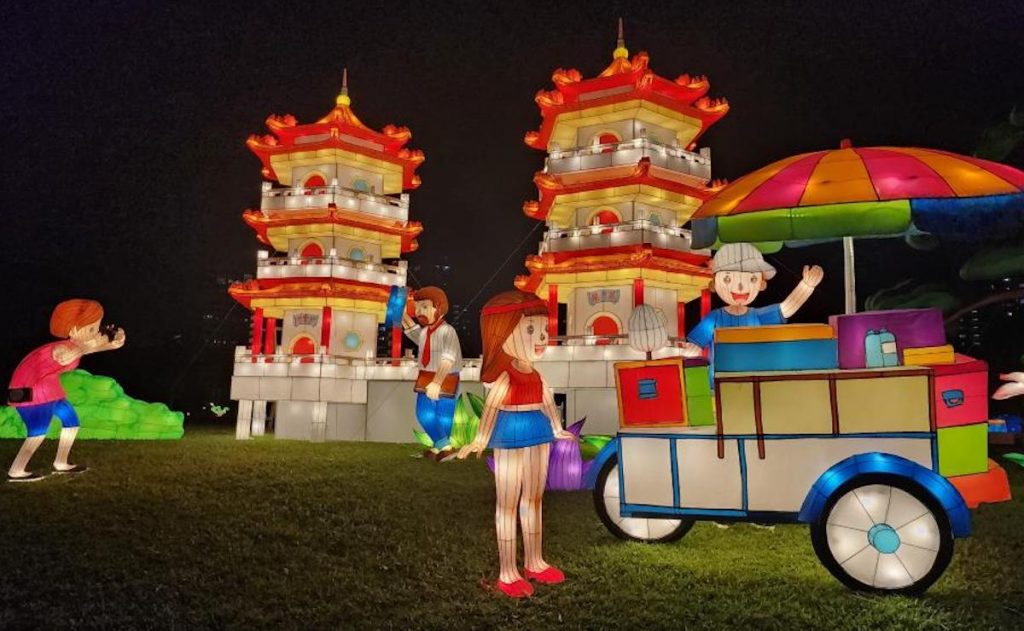 Experience the enchanting light installation of lanterns and Mid-Autumn festival decorations at Jurong Lake Gardens. The area will be illuminated with lanterns crafted by artisans from China, creating a dazzling display for you and your family to enjoy. From September 16 to October 1, 2023, witness performances by talented homegrown artists every Friday and Saturday. Join this cultural experience and create cherished memories under the moonlight.
Location: Lights by the Lake, Jurong Lake Gardens, Yuan Ching Rd
Website: Lights by the Lake at Jurong Lake Gardens
MID-AUTUMN FESTIVAL AT CRANE: Kampong Glam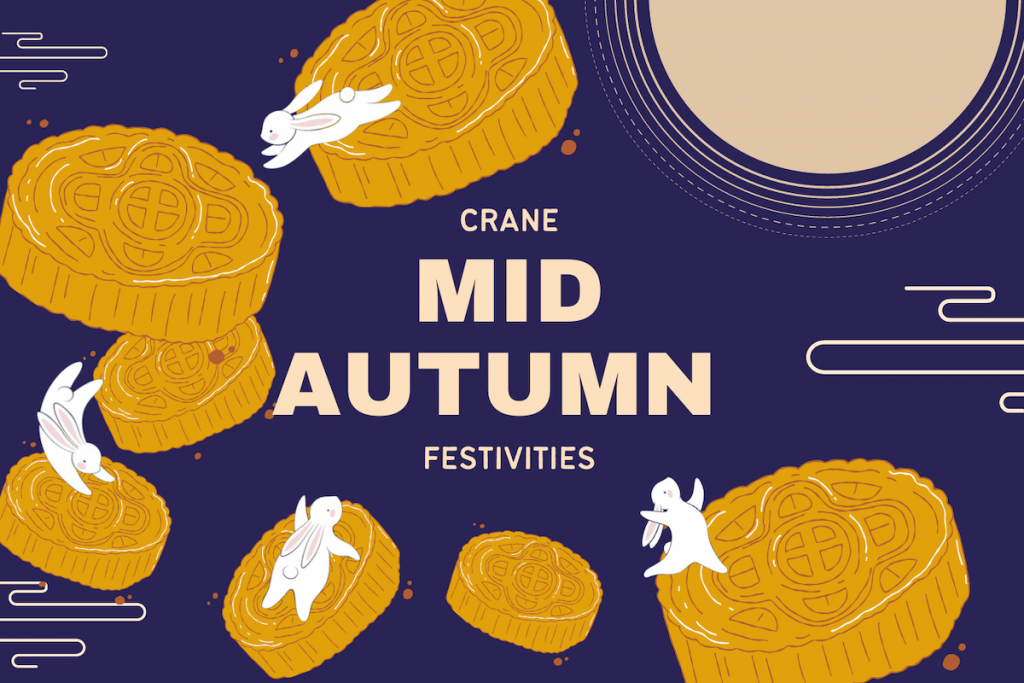 Experience the Mid-Autumn Festival like never before at Crane, your ultimate cozy hangout destination! From 23 to 24 September, 2023, join in with your loved ones for a rich cultural experience filled with kid-friendly activities, delectable snacks, and more. Stay tuned for further festival details on Crane's website.
Location: Crane, Kampong Glam
Website: Crane Mid-Autumn Festivities
THE RACE AROUND THE MOON: Bukit Merah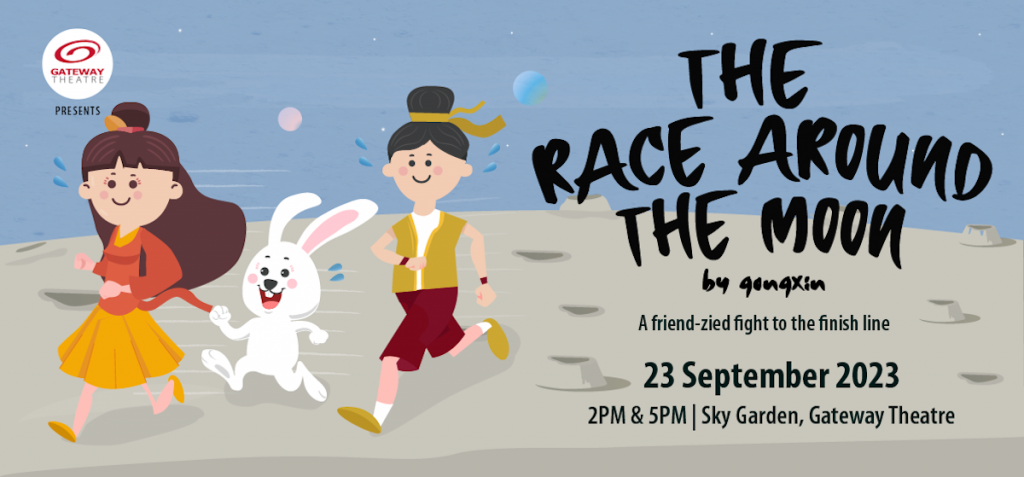 Prepare for an extraordinary journey beyond the stars with "The Race Around the Moon" on 23 September, 2023. This sensational show, suitable for kids aged 5-10 and neurodivergent individuals, tells a heartwarming Mid-Autumn tale featuring beloved characters. Tickets are priced at only S$32, and the show takes place at Gateway Theatre's Sky Garden. Let your children experience the magic of storytelling this Mid-Autumn season.
Location: Gateway Theatre, Bukit Merah
Website: The Race Around The Moon
MID-AUTUMN WITH SANRIO: VivoCity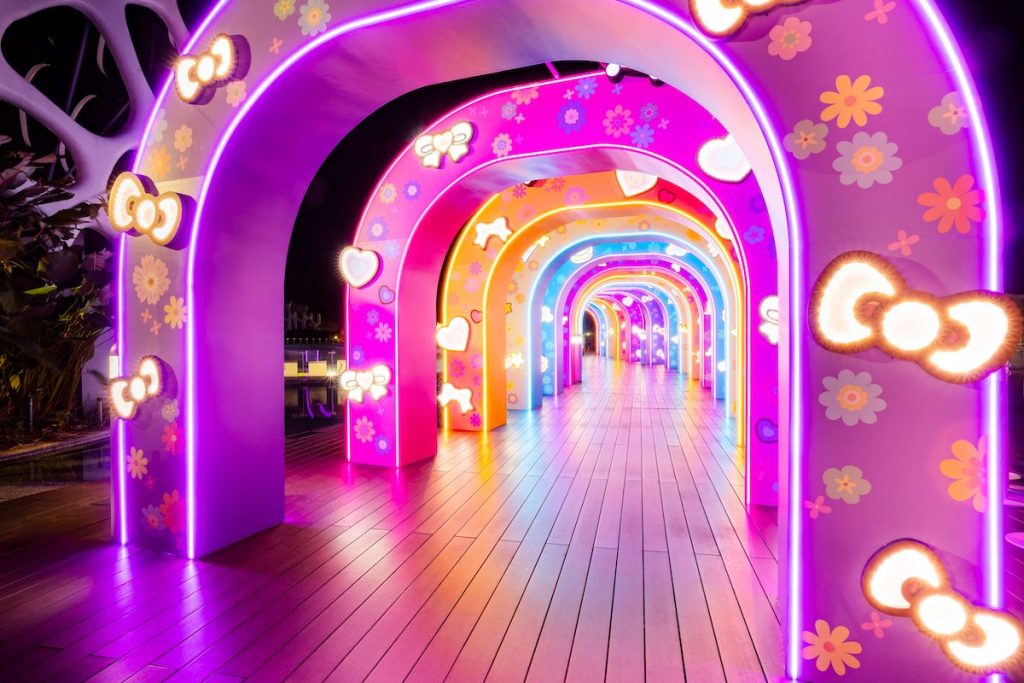 Starting from 31 August, 2023, step into a world of whimsy and wonder at Sanrio Paradise in VivoCity, Singapore. Delight in larger-than-life experiences featuring your favorite Sanrio characters like Hello Kitty and My Melody. Bring your little ones along for a kawaii-filled adventure, and don't forget to capture the enchanting moments with plenty of photos.
Location: Garden of Lights, VivoCity
Address: 1 HarbourFront Walk, Singapore 098585
MID-AUTUMN CELEBRATIONS AT STAR THEATRE: Buona Vista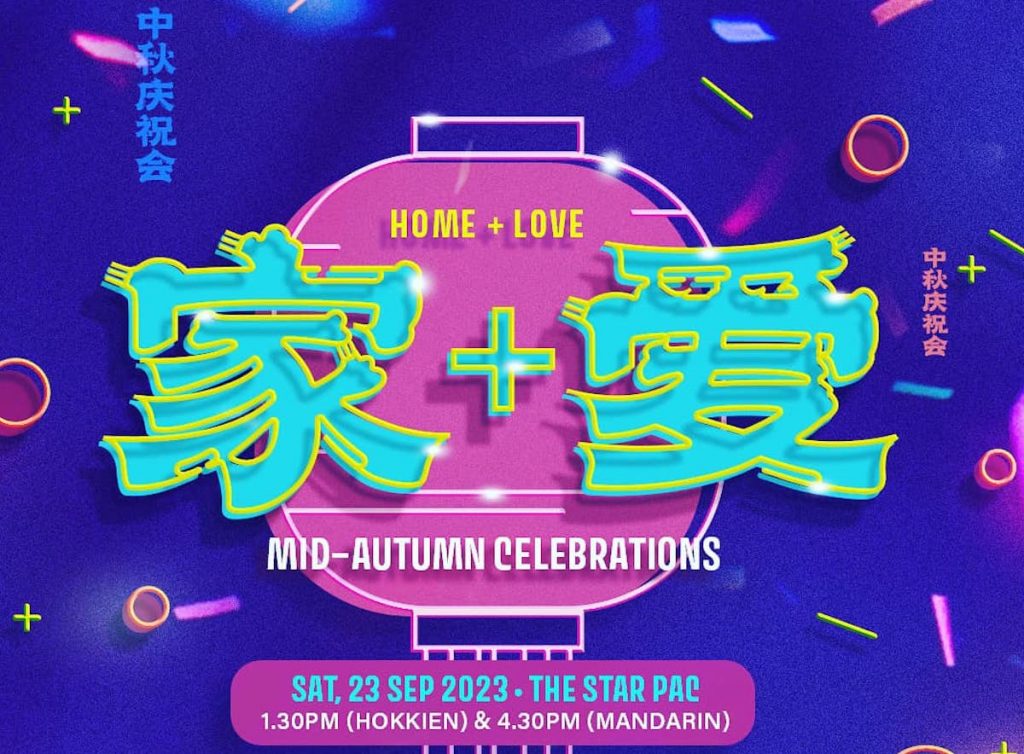 Elevate your Mid-Autumn celebrations at the Star Theatre on September 23, 2023. With sessions in Hokkien at 1:30pm and Mandarin at 4:30pm, gather with your family for a traditional and memorable evening. Tickets start from SG$10 per person and are wheelchair-friendly. Visit the official website for more information.
Location: Star Theatre, Buona Vista
Address: 1 Vista Exchange Green, #04-01, Singapore 138617
Website: Mid-Autumn Celebrations At Star Theatre
KIDS' HOKKIEN WORKSHOP AND MID-AUTUMN CARNIVAL: Toa Payoh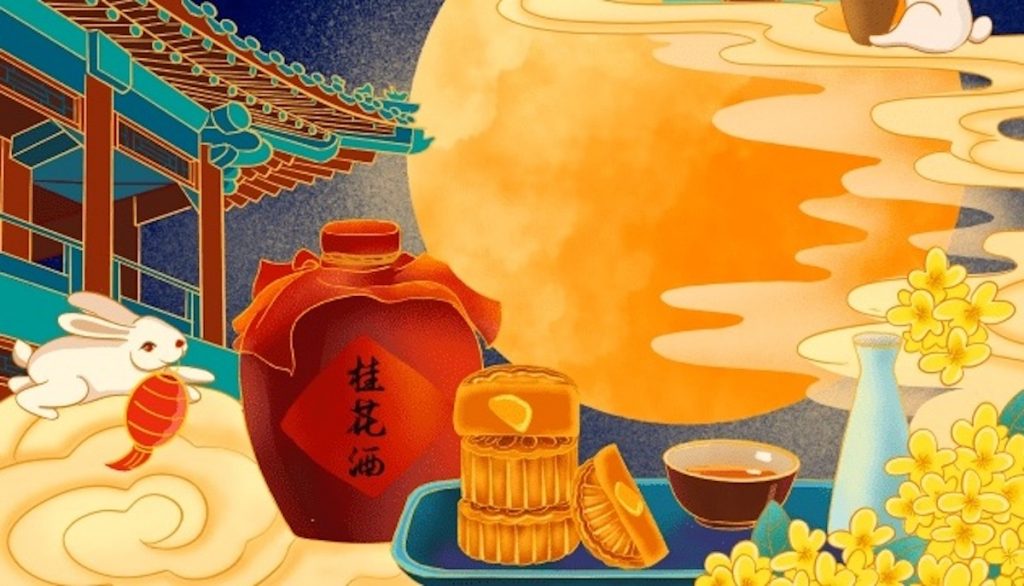 On 22 September, 2023, from 5pm onwards, introduce your kids to a world of cultural enrichment at the Kids' Hokkien Workshop and Mid-Autumn Carnival. Organized by Singapore Hokkien Huay Kuan Cultural Academy, this event offers education and entertainment, including meals for your children. Tickets are SG$50 per child and SG$15 per parent. Immerse your kids in the vibrant Hokkien culture at this unforgettable event.
Location: Singapore Federation of Chinese Clan Associations, Toa Payoh
Address: 397 Lor 2 Toa Payoh, Singapore 319639
Website: Kids' Hokkien Workshop and Mid-Autumn Celebrations
MOONLIGHT MAGIC: City Square Mall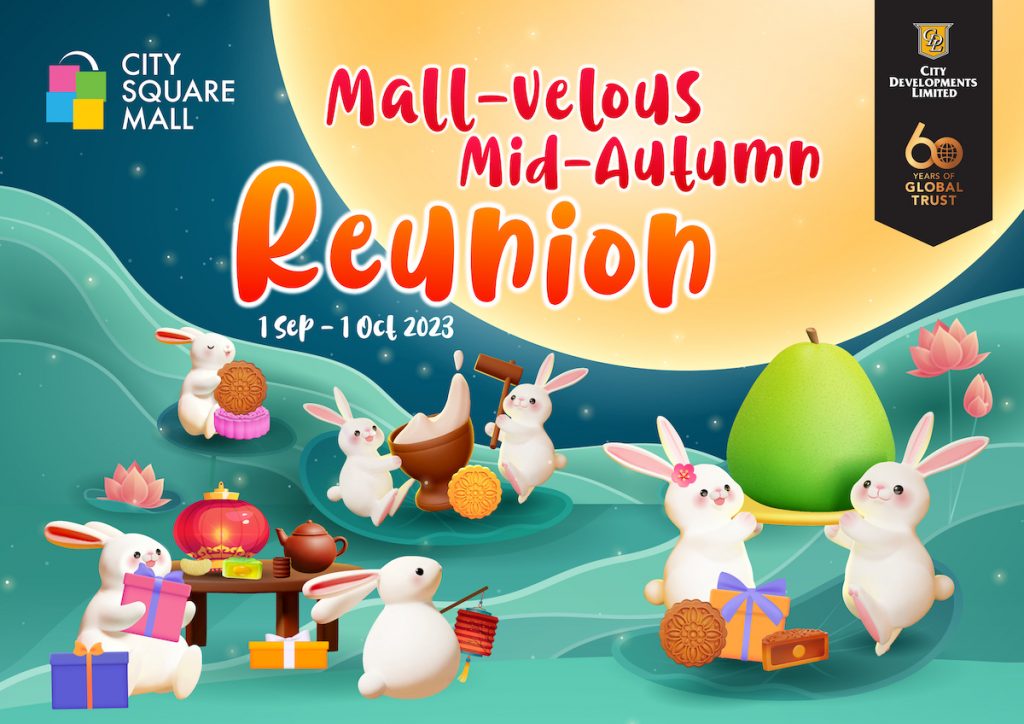 Malls in Singapore are going all out with decorations for the season, and City Square Mall is no exception. They promise an immersive experience for family and friends, with engaging activities and a special deal on 22 September, 2023. Families who spend a minimum of S$50 can redeem a lantern-making workshop pass, allowing you to create your own carousel lantern! This lantern comes with bright LED lights, and your kids can paint any design they want on it. If you're in the area or live nearby, don't miss this opportunity!
Location: Moonlight Magic, City Square Mall, 180 Kitchener Rd, Singapore 208539
MOONCAKE FAIR AT TAKASHIMAYA: Takashimaya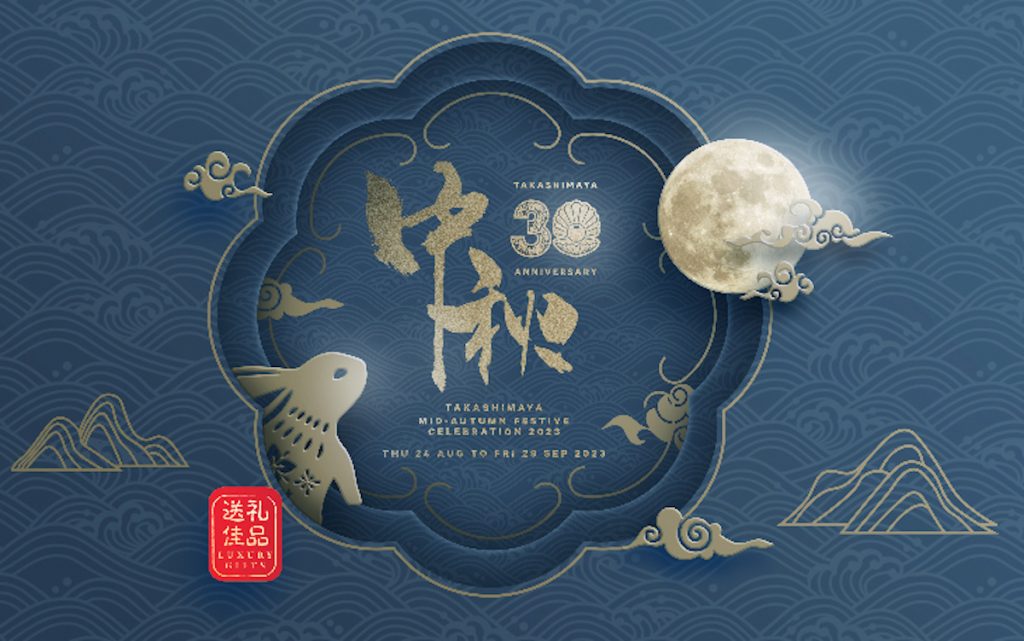 The largest and most prominent Mid-Autumn Fair of the year is back at Takashimaya! Featuring over 50 different brands both online and in-store, this event showcases the best mooncakes available throughout Singapore. With more than 642 products to choose from, you'll have a wide selection of mooncakes to suit your taste.
Location: Mooncake Fair At Takashimaya, 391 Orchard Rd, Singapore 238872
Website: Mooncake Fair At Takashimaya
HELLO MOON: Gateway Theatre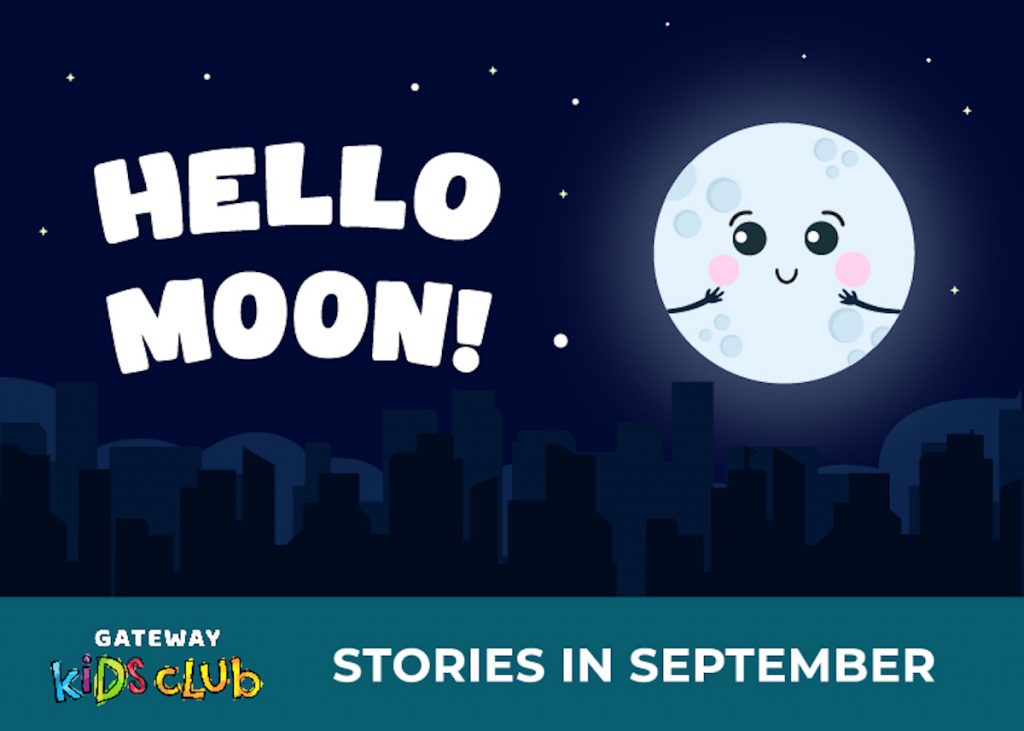 For the entire month of September, Gateway Kids Club presents "Hello Moon" – a series of moon-themed storytelling and arts and crafts sessions in celebration of the Mid-Autumn Festival. Designed for children aged 3 to 7, these storytelling sessions aim to instill good values and foster an appreciation for the significance of the Mid-Autumn season. Join Storytellers Nat, William, Chandran, Rino, and the Young Storytellers from The Storytelling Centre as they take your kids on a magical journey at Gateway Theatre Dance Studio. Best of all, tickets are absolutely free! Visit the website for more details and to secure your tickets.
Location: Hello Moon, Gateway Theatre, 3615 Jalan Bukit Merah, Singapore 159461
Website: Hello Moon at Gateway Theatre
SINGAPORE RIVER FESTIVAL: Singapore River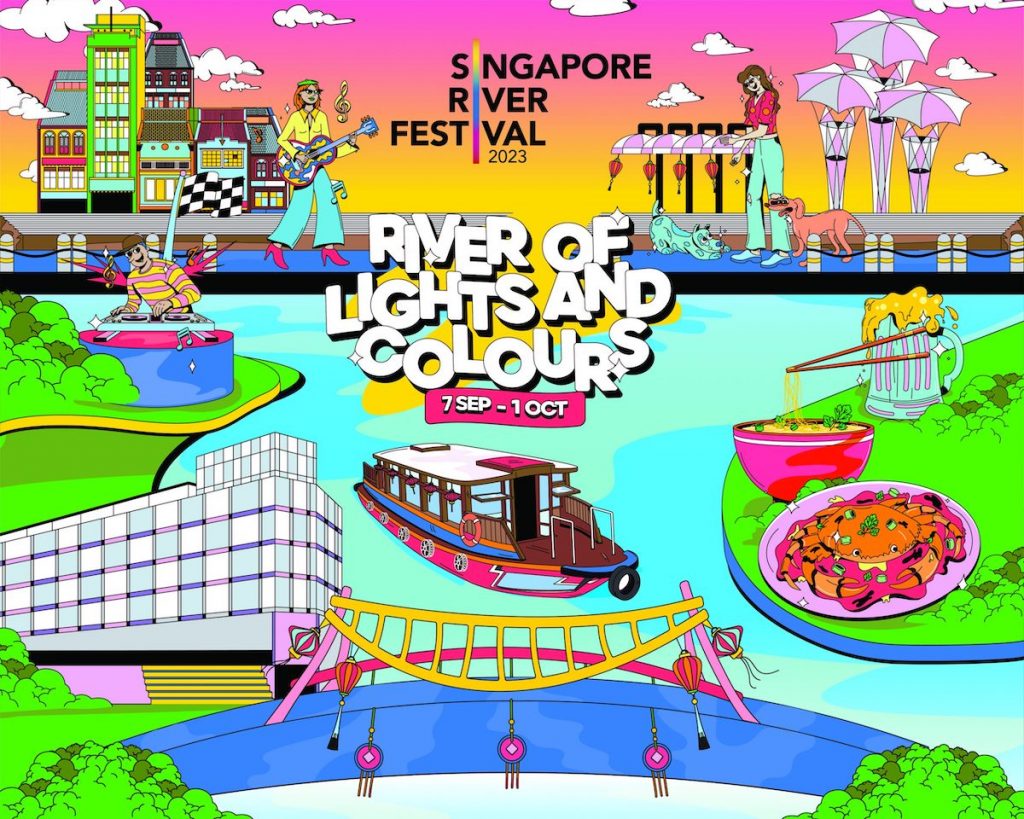 The Singapore River Festival returns this year with exciting Mid-Autumn season events! On September 16 to 17, 2023, head to Robertson Walk for the Moonlight Fiesta, where you can enjoy a lantern walk with your loved ones. Featuring lantern making workshops, keychain workshops, and window art workshops, these activities are designed with families in mind and offer a meaningful way to spend quality time with your little ones while teaching them about the Mid-Autumn Festival. For event details and registration, visit the main webpage.
Website: Singapore River Festival 2023