Hari Raya is just right around the corner. With Circuit Breaker measures in place and the cancellation of the popular Geylang Serai Ramadan Bazaar to curb the spread of COVID-19, it has gotten tricky to get your Raya shopping done.
Here are some treats that are still available to stock up on and for gifting friends and family this festive season.
PrimaDeli has reinvented the classic glutinous rice ball dessert and launched their latest Ondeh Ondeh Cookies. Inspired by the flavourful pandan-flavoured treat, the Ondeh Ondeh Cookies are bite-sized and packed with moist gula melaka coconut filling for a delightful burst of flavour.
Other festive specials include the new Premium Banana Chiffon and classic favourites including pineapple tarts, kueh lapis, pandan chiffon cookies and more. The festive selection is available at 20% off (excluding Ondeh Ondeh Cookies) at PrimaDeli stores islandwide till 31 May 2020.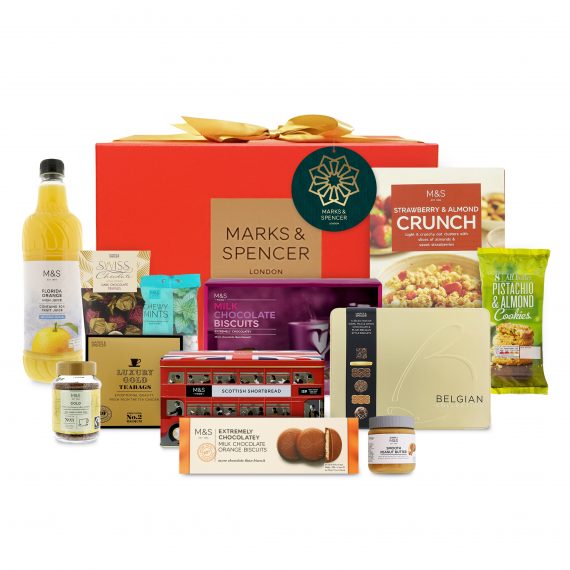 We may be spending this festive season apart from our family and friends this year, but we can still celebrate by sending them a special gift. Marks & Spencer has curated three different Raya Gift Boxes – Sweet Surprises, Raya's Delights and Aidilfitri Treats for the festivities, featuring a delectable range of top-quality British treats. Simply place an order online via the click-to-order service, and these boxes will be delivered to the recipient through a contactless service.
3. Crispy Sambal Prawn Cookies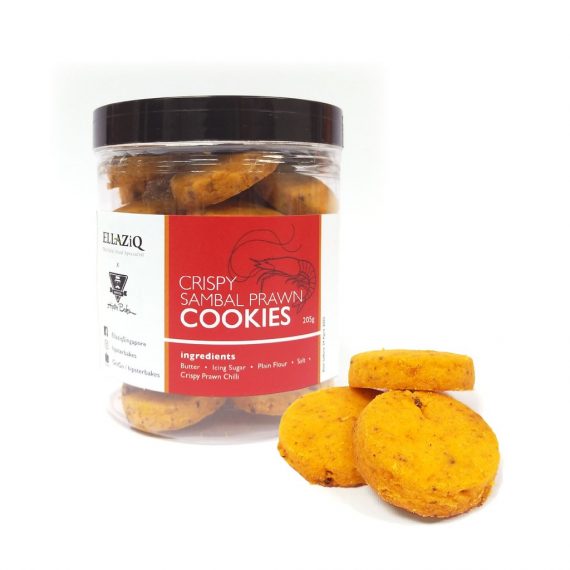 Heng's Crispy Prawn Chilli and Hispter Bakes, a Muslim-owned bakery, have collaborated to create a sweet and savoury snack that packs a punch. The halal-certifified Crispy Prawn Sambal Cookies are crispy on the outside and soft on the inside, with a light savoury twist. This is definitely an addictive snack you can't leave out this Hari Raya, and they are available exclusively on Shopee, while stocks last.
The Meringue Kisses from popular local Muslim Bakery, Julie Bakes, has just been restocked and these flavourful, melt-in-your-mouth treats are perfect for your Raya goodie stash. Julie Bakes' bakes are very popular, so you got to act fast and do check out their popular cake selection!
For families that prefer traditional snacks, check out Rainbow Lapis' traditional kueh selection. Handcrafted using the freshest ingredients, the Nonya Kueh Platter is perfect for multigenerational families. The Lapis Cakes, one of their best sellers, is also great for gifting since visiting is not possible during this period. Note: Lapis Cakes require 14 days buffer as they are all handcrafted.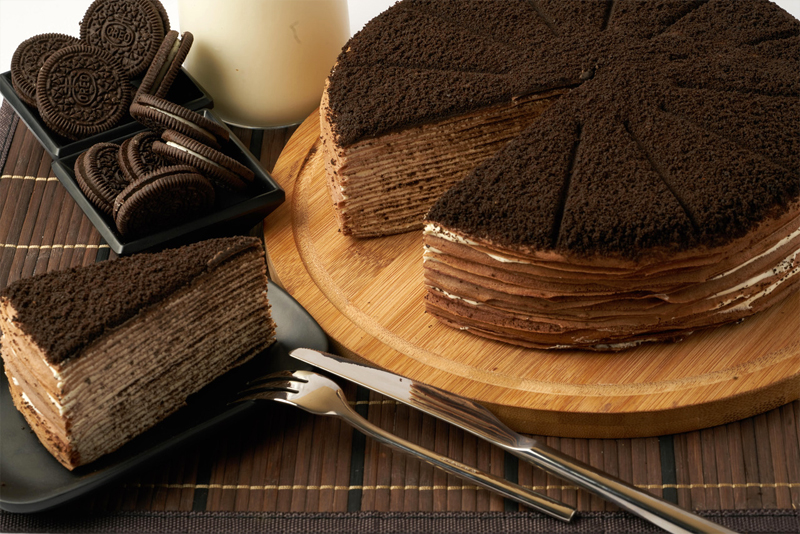 If you're thinking of switching up things a little this Raya, try the alternative version of the traditional lapis cake – the Mille Crepe. Ritz Apple Strudel & Pastry's Oreo Mille Crepe Cake features an amazing combination of soft and light layers of crepe, creme and crushed oreo, and will leave everyone wanting more. Delivery slots are running out quick, so be sure to check their delivery form before you place an order!
7. London Chocolate Almond
Chocolate coated biscuits with almond are undeniably one of the classics this festive season. The London Chocolate Almond from Cik Fah's features a chocolate biscuit coated with smooth chocolate icing and topped with almonds. In light of the current Covid-19 situation, Cik Fah's is offering $2 off every bottle purchase. Also dubbed as the "Best Homemade Kuih Raya in Singapore", this is something you might not want to miss!
8. Salted Egg Yolk Potato Ridges
Not a fan of sweets? Opt for the savoury Salted Egg Yolk Potato Ridges from The Golden Duck. The ridged potato slices hold the grains of the salted egg yolk mixture perfectly and packs a punch of salted egg flavour with a hint of fragrant curry leaves and spice. If you're not a salted egg fan, try the Chilli Crab Seaweed Tempura, with just the right crunch and chilli crab flavouring.
9. Kueh Jagung (Corn) Cake
This gorgeous Kueh Jagung Cake from halal-certified local bakery Divine Artisan, offers a unique twist on local flavours. Inspired by corn kueh, this cake is made of vanilla infused sponge, corn bits mixed with custard and topped with a homemade cookie crumble. Fragrant, fluffy and light, this cake will be a hit among older family members.
Tip: Shopee's Raya Fiesta currently ongoing and shoppers can look out for daily flash vouchers, daily bundle deals and free shipping from now till 24 May.