As the founder of Singapore-based children's lifestyle concept store Oh Happy Fry and woman behind the popular Instagram account @theramengirl, mum of one Rae Yun's plate seems to be filled to the brim, not to mention the fact that she's currently 36 weeks pregnant with her second bundle of joy. In this story,  she shares with Mummyfique how her skincare regime has changed at different stages of her life and dishes out some time-saving skincare tips for busy mums:
Mummyfique: What do you look out for in your skincare regime? 
I'm all for multi-tasking and being as time-efficient as possible so it's really important to have a simple yet smart beauty/skincare routine that doesn't take too much time.
Can you share your current skincare regime and why it fits into your current lifestyle? 
My current skincare regime is easy and I keep it as low-maintenance as possible because instead of spending 30 minutes in front of a mirror every night after a long day I'd rather be catching up on sleep. I wash my face twice a day, mostly before shower, slap on moisturiser (morning) or Skin Inc's My Daily Dose serum (night). I exfoliate and put on a mask twice a week, if I have the time.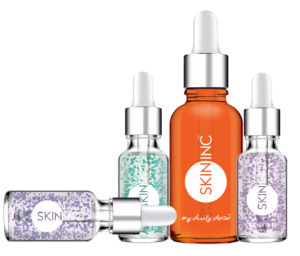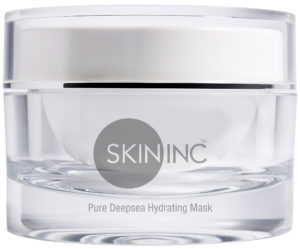 From left: Skin Inc Revival Peel, Skin Inc Customised My Daily Dose, Skin Inc Pure Deepsea Hydrating Mask
I like the products that are truly customised for me, according to my unique needs, lifestyle and skin conditions. Rather than using lots of different products, the My Daily Dose set works and multi-tasks on my skin to give me the best results. I also love the Pure Revival Peel and Pure Deepsea Hydrating Mask — I've used them since last year and I have to say it's A+.
Has your skincare regime changed since you became a mother? And if so how and why? 
Definitely. It's nothing like it was before having kids! But because I now work from home, I hardly put on makeup anymore. This gives my skin a chance to breathe. My skin is smoother and I don't get breakouts anymore. My only skin problems now are pigmentation and dark eye circles.
Do you have any time-saving beauty tips to share with other mums? 
Like most women, I used to have tonnes of beauty products lying around. But earlier this year I decided to toss out all half-used products that have not seen the dawn of the day because I probably won't use them and they are simply cluttering my beauty closet. Now I keep the products I need close by and routine super quick in the bathroom. Also, drink lots of water to keep your skin hydrated and eat food that's skin approved — you'll fall sick less often and have better skin.
If you only had five minutes to get ready, what would be in your list of must-use products and why? 
Moisturiser, sun block, BB cream, concealer (to cover my dark circles), eyeliner and lip gloss when I remember.
Can you describe motherhood in one sentence please?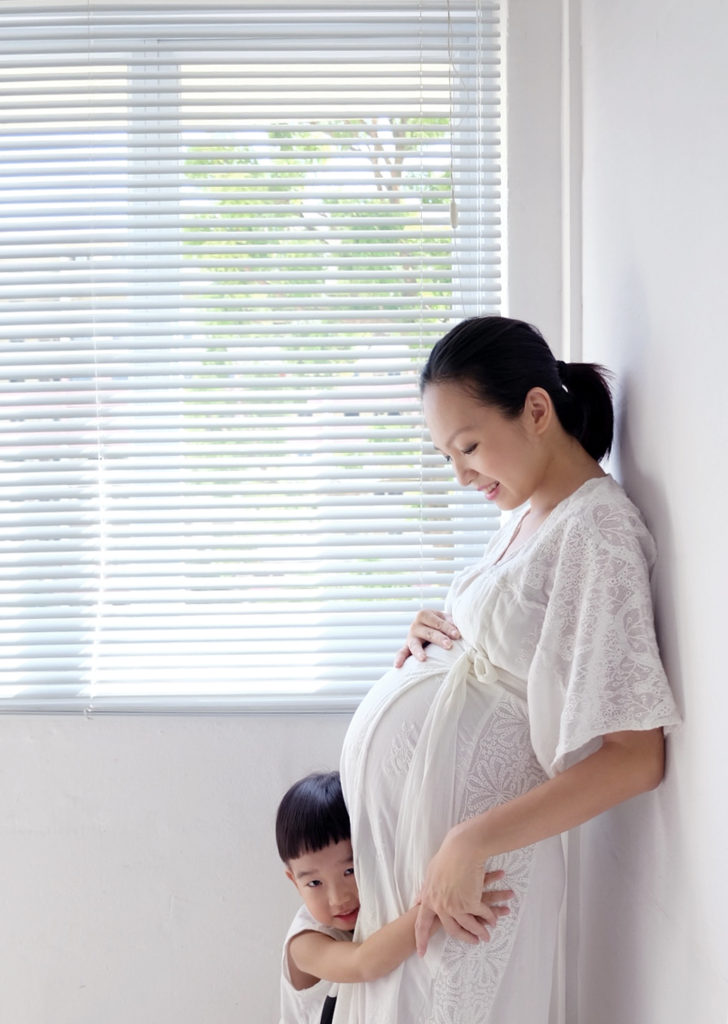 Being a mom means that your hands are full, but so is your heart.
This story if the second in a series of five supported by Skin Inc, featuring busy mums and their skincare regimes. You can read last week's interview with Paige Parker here.