Mother, volunteer, gemologist and writer, Paige Parker is the epitome of the multi-hyphenate mum to daughters Happy, 13 and eight-year old Bee. In this story, she shares with us more on motherhood and how she takes care of her skin despite her busy schedule.
Mummyfique: Can you share your current skincare regime?
Paige: Parker At 47 years young, I am extremely conscious of ageing skin; I'm constantly looking for products that keep my face looking radiant and healthy.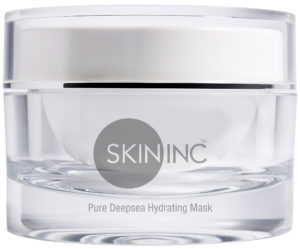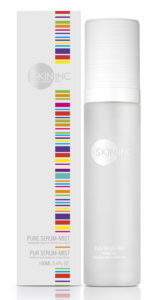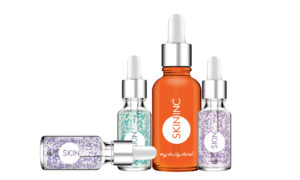 From left: Skin Inc's Pure Deepsea Hydratring Mask,  Pure Serum Mist, My Daily Dose.
I'm incredibly low maintenance: I have various products and I apply according to my skin's condition — dry, breaking out, blotchy. I'm super keen on Skin Inc's My Daily Dose, blended just for me. I start the morning applying it. I use Skin Inc's Pure Deepsea Hydrating Mask about twice a week. I think the daily dose — the right one for me — helps to keep my skin clear and tight. I adore the Pure Serum Mist: I have a bottle on my desk and in my bathroom, and spray it often. The Age-Revival Stem Cell Serum also works magic; I have it by my computer so when I am writing and look up, I'm reminded to apply.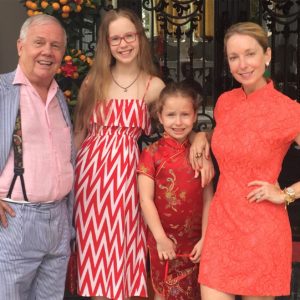 From left to right: husband Jim Rogers, Happy, Bee and Paige.
Has your skincare regime changed before and after having kids? And if so how and why?
My daughters are eight and 13, and I suppose some of the products have changed, but there are constants: I always remove my makeup — no matter how late a night. I wear sunscreen every day and ensure my girls do too — although they fight it sometimes! When I was young, we didn't know the importance of sunscreen and I didn't wear it often enough; now, I'm paying for the sun damage of my youth.
Do you have any time-saving beauty tips to share with other mums?
Sunscreen for you and your little ones; I didn't wear it enough as a child and I am paying for this now as an adult. Wear waterproof mascara on long-haul flights and wake up looking fabulous! Don't ever paint your face; just use a bit to enhance your already gorgeous self. Pin up long hair on long-haul flights; then unpin at landing and you'll have gorgeous waves while others have bed head! Always carry blotting papers. Mix a bit of sunscreen with your liquid foundation to thin it and gain sun coverage.
If you only had five minutes to get ready, what would be in your list of must-use products and why? 
Mascara, lipstick, perfume — because these are essentials.
Can you describe motherhood in one sentence please?
Motherhood is manic, magical, marvellous!
This story if the first in a series of five supported by Skin Inc, featuring busy mums and their skincare regimes. Look out for next week's instalment.