If you've got kids, you've got toys…and a whole lot more. Renting a storage facility can make a world of difference to your space, leaving you with a lot less clutter and unnecessary things to worry about. Before the playroom, bedroom, and living room overflow with trains, stuffed toys, dolls, and other items, here are things to consider and prepare before renting a self-storage unit to meet your family's needs.
Rent Appropriately
Should you just rent storage boxes or invest in a whole self-storage unit? This depends on exactly what you plan to store.
As you explore rental unit or box options to store your kids' toys, take note of:
Humidity. Some toys don't take well to humidity, while others do. When it comes to our erratic hot and humid weather, you have to consider whether the toys that you store would be affected by it. Wooden toys, electronic items, musical instruments, and anything made from all-natural materials may need a constant temperature or humidity level.
Size. What size storage rental do you need? Or would rental of storage boxes be enough? Chances are your child's toys won't require a large space. However, if you're planning to store other bulkier playthings and furniture, then renting a self-storage unit makes more sense.
Ease of access. Will you need to access these stored items often? If your plan is to rotate toys or only want to store some items for a few weeks/months at a time, then choose a rental unit that's nearby and easily accessible.
Budget. How much do you want to spend? If you will only store your child's toys in the unit, you may need a less expensive option. But if you plan to also store other bulkier items, then you require a bigger, more expensive unit.
If this is your first self-storage experience, contact Extra Space Asia's storage personnel or get an instant quote from their website.
Create an Inventory List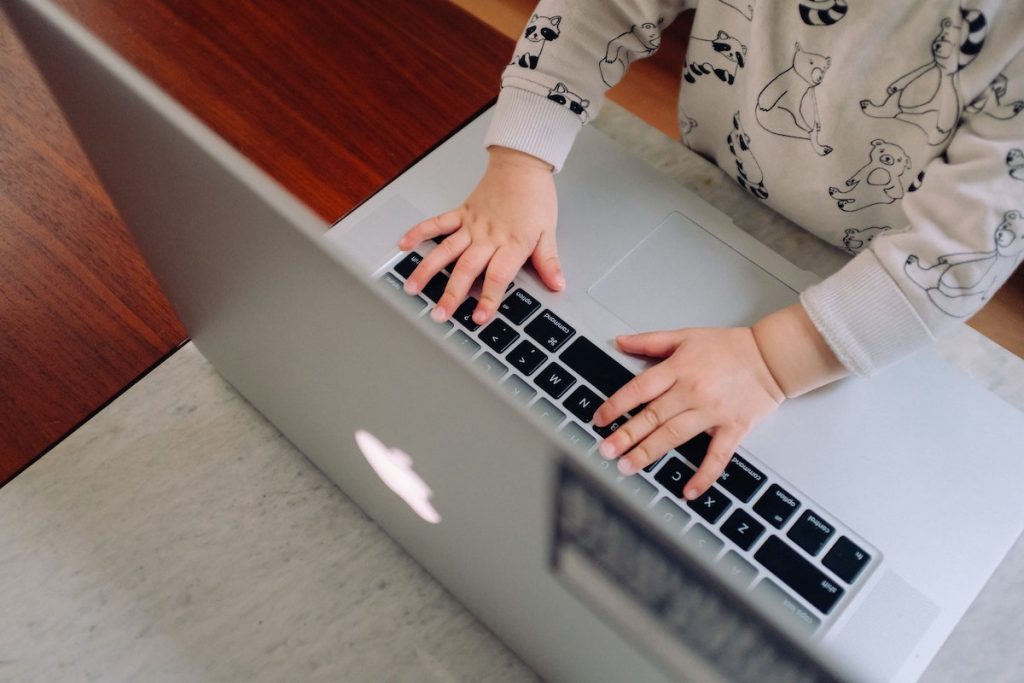 Creating an inventory list of the items you plan to store makes it more efficient and also helps you to budget and manage your preparation before storage. If your child is old enough, you can include them in creating the list and take ownership of the toys and items that they want to store. The list can include:
Categories. Instead of a random list of items, organise the toys based on categories. For instance, these may include types of toys such as vehicles, arts and crafts, stuffed toys, dolls, dress-up, educational, electronics, games, LEGO, or pretend play.
Ages. Do you have more than one children? If that's the case, self-storage units are very useful to keep hand-me-downs of toys, clothing, and other items.
Prepare the Toys for Storage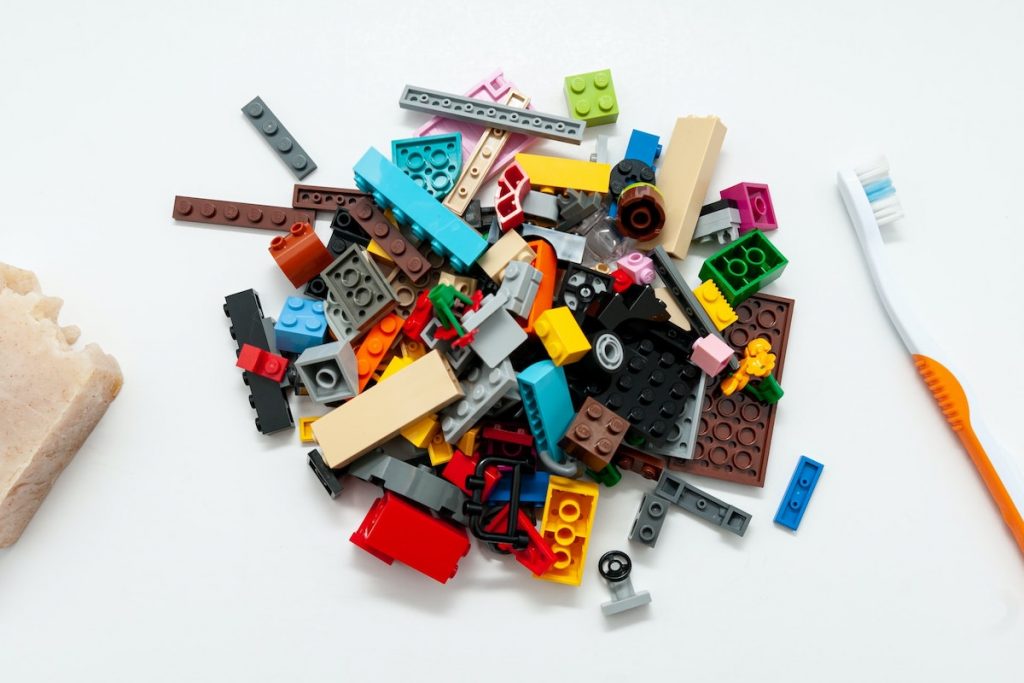 Before you start your packing frenzy, prepping your toys and other items is crucial to ensure that they are clean and hygienic. To prep, you'd need to:
Clean the toys. Wash everything thoroughly and ensure there's no food residue on anything you plan to store. Why? This could encourage mould growth or attract pests to the rental unit.
Dry the toys. Especially in humid climate, you should never store a wet or damp toy. This would lead to mould and/or mildew growth.
Remove batteries. Remove the batteries from electronic toys to prevent them from melting in the storage unit.
Sort toys according to their categories. Use your inventory and separate the toys according to their listed categories for ease of packing after.
Pack the Toys and Other Items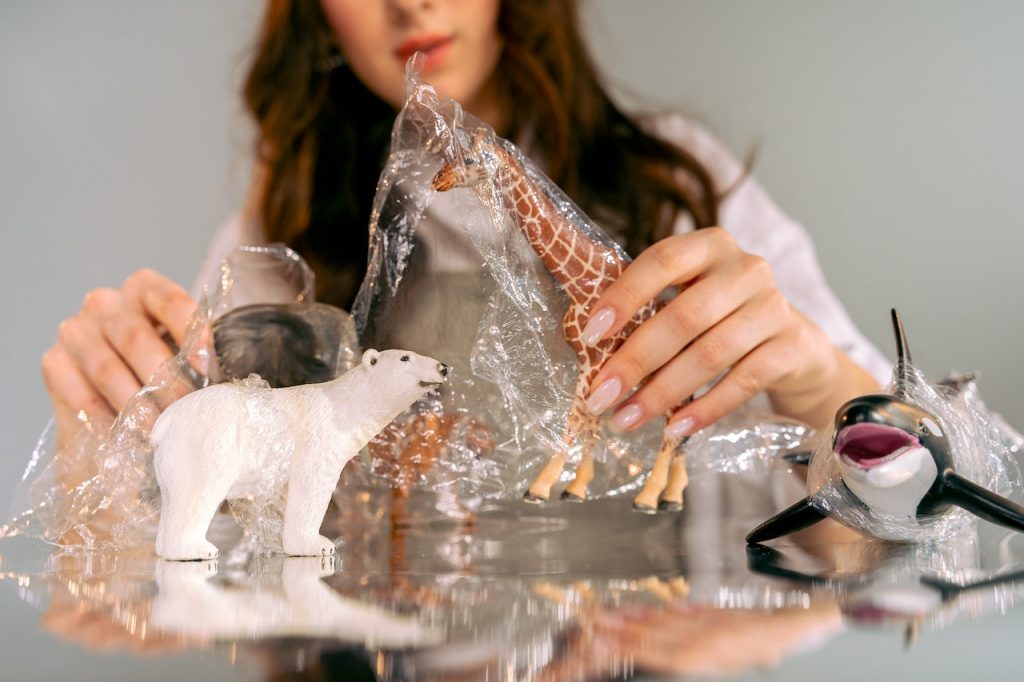 Just what would you need to pack your child's toys? These include cardboard boxes, original packaging, Ziplock bags, cling wraps, bubble wrap, wrapping paper, masking tape, and stuffing.
Things to note when packing the items:
Choose the right container. Heavy items should go into sturdy plastic boxes. Lighter toys can fit into cardboard boxes. You can use recyclable bags or Ziplock bags to store stuffed toys. Alternatively, you can rent the E-Valet box storage at S$5 per box per month for smaller items.
Protect fragile items. Use bubble wrap and/or stuffing to cushion potentially breakable items in boxes or bins.
Seal everything tightly. Use masking tape and ensure that all bags are tied up neatly and tightly.
Label the bags and boxes. Keep permanent markers and sticker labels on hand to label each box or bag with the category and contents. Also label items that are fragile.
After you pack the toys, store them safely in your rental unit. Remember to stack lighter boxes on heavier ones and never the other way around.
Why Choose Extra Space Asia to Store your Kids' Toys?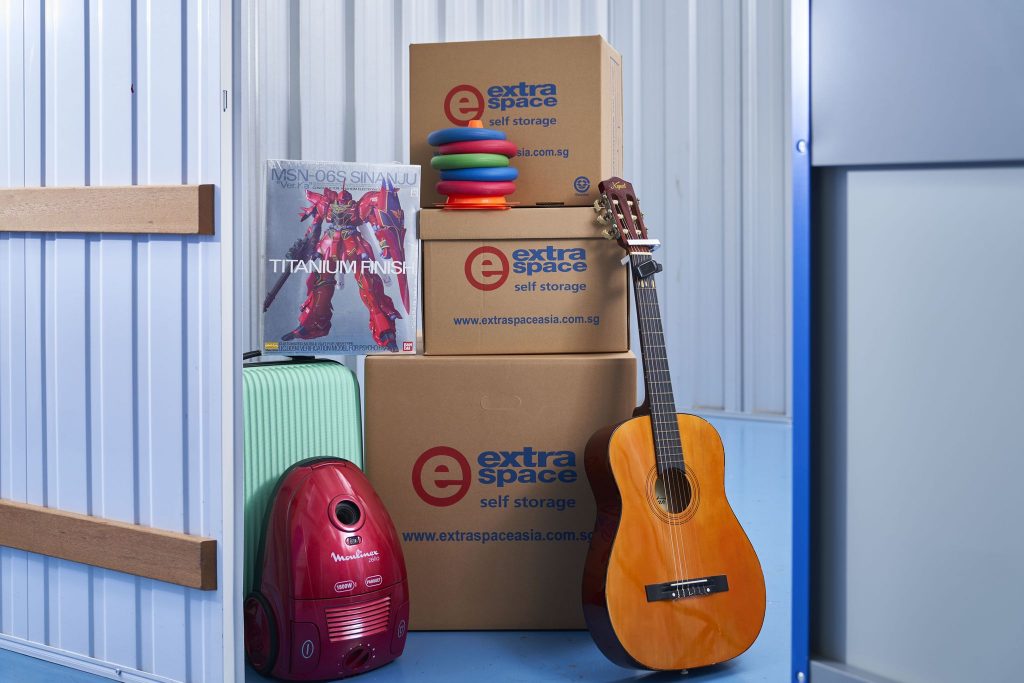 Extra Space Asia offers flexible, safe, and affordable storage solutions to meet your family's needs. For example, you can utilise their E-Valet box storage at S$5 per box per month to store smaller toys, clothing, and books. For bulkier items such as baby stroller, toy vehicles, and baby car seat, you can invest in Extra Space's Smart Storage that's available at Extra Space Ang Mo Kio, Kallang Way and Hillview. These storage units utilise a Smart keyless technology, making it secure and super convenient when you want to access your storage unit. What's more, can unlock your storage unit doors via their Yes! app with the mere click of a button! Get an instant quote here!