Car seats for children in Singapore are mandatory by law and with good reason as they keep your little ones safe. However, they run the gamut from front facing to back facing, and infant sized to toddler-sized. So what's a confused mum to do? Children car seat makers know the dilemma mothers face and have designed car seats that can keep your child safe and well-cushioned from when they are newborns until they reach the age of four, using adjustable seat heights and harnesses.
We put three of them to the test:
Clek Foonf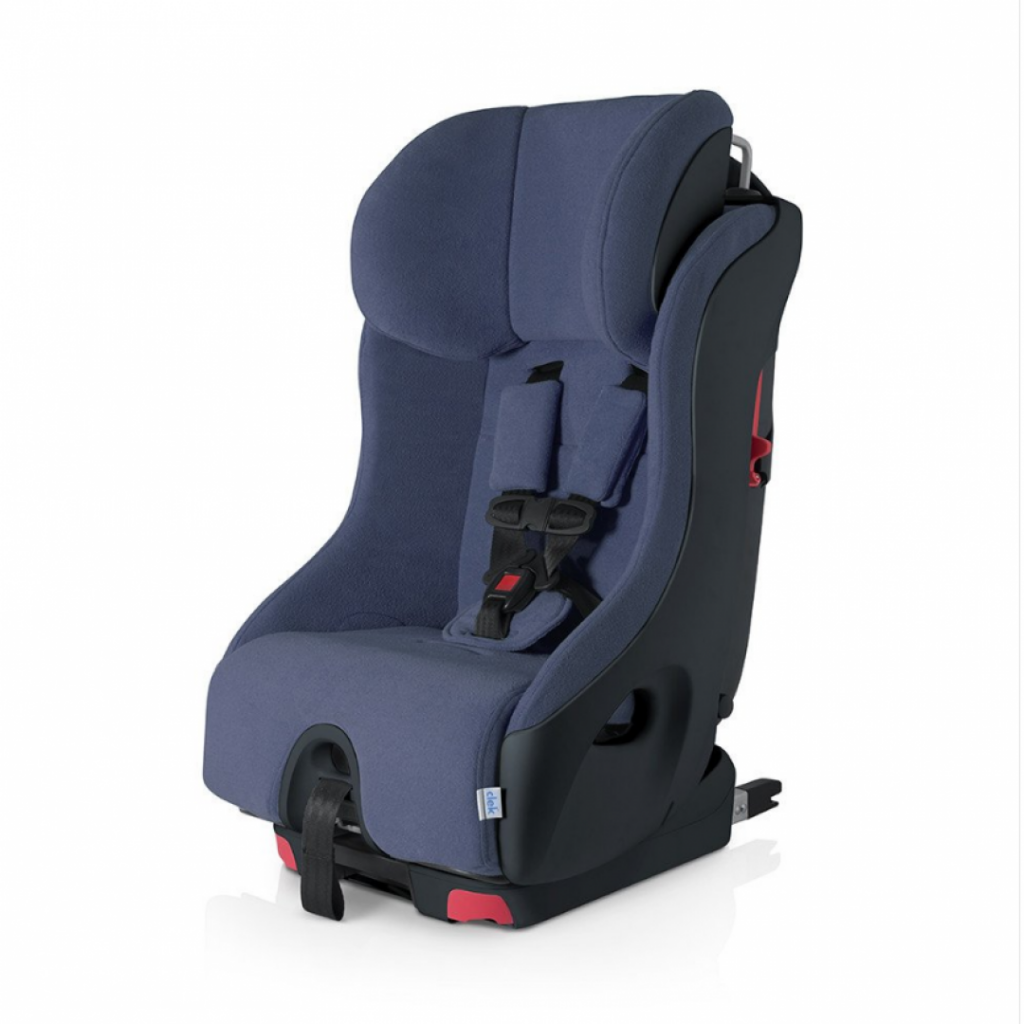 Though it's the most pricy of the three, it's the only one that you won't have to worry about your little one's drool being a permanent addition to it over time as Clek promises that the special fabric it uses will keep the seat stain-, moisture- and odour-free.
It's the lightest of the three that we tested, but rest assured that safety is in no way compromised. The Foonf comes with deep side wings that are lined with energy-absorbing foam layers to provide maximum head protection and it has a unique aluminium honeycomb structure that helps to absorb any force experienced if there is a car collision. For added protection, it has foam layers both inside and outside the frame.
The Fonnf is also the narrowest car seat, measuring less than 17 inches at its widest point. That's good news for families who have more than one young child, as three Foonfs can fit across the back seat of most cars. The harness can be easily released by an adult with a single hand, making it easy for mums who may have their hands full to their child out of the seat with ease.
Despite it's hefty price, the Foonf can only be used with an infant insert it sells, called Infant Thingy, for babies. It also comes sans balancing gauge.
Who can use it?
Rear-facing with infant insert (Clek Foonf Infant Thingy):  48cm to 83cm in height, 2.5kg to 10kg in weight
Rear-facing: 63.5cm to 110cm in height, 6.3kg to 22kg in weight
Forward-facing: 76.2cm to 125cm in height, 13kg to 30kg in weight
S$859; S$149 (Infant Thingy), available at Motherswork.
Britax Boulevard Clicktight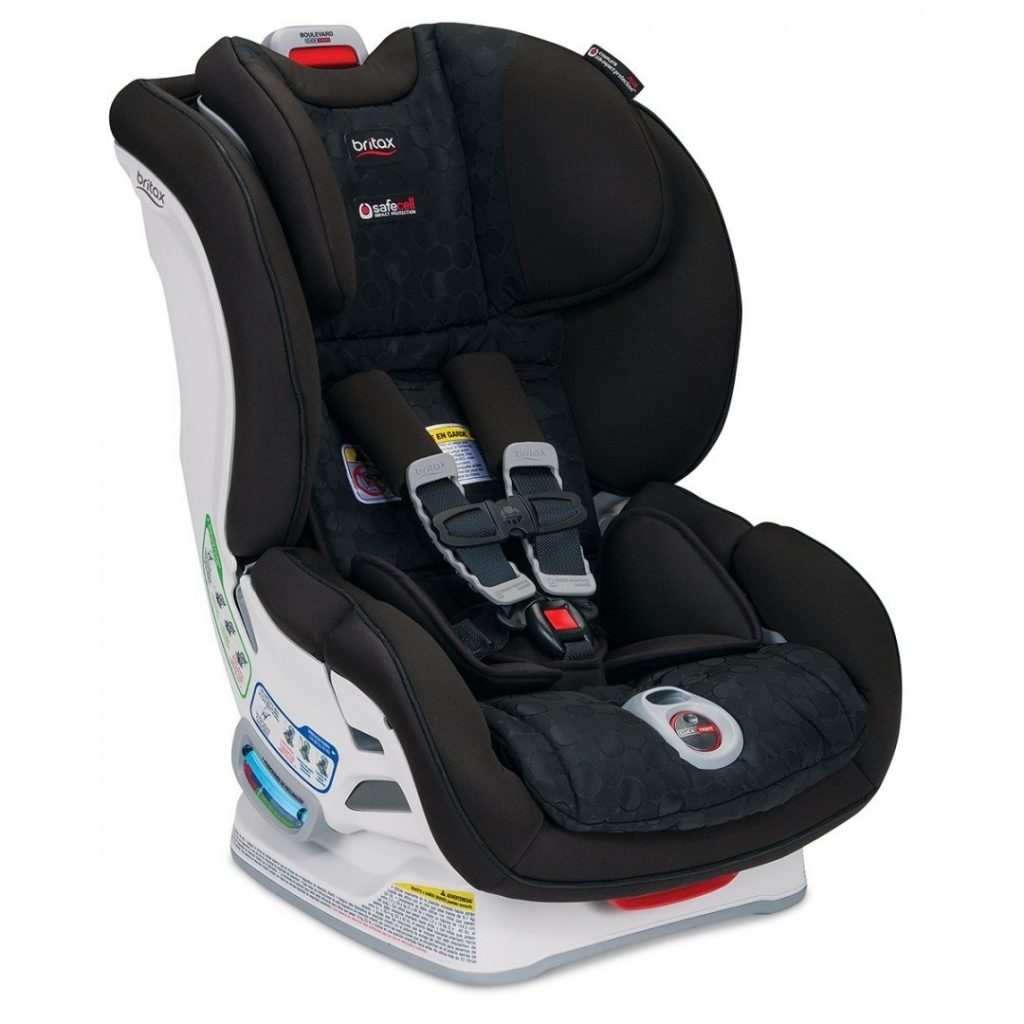 If you are looking for something that's easy to install in your car, the Boulevard ClickTight is the easiest of the three to do. All you need to do it unlatch the seat, strap in the base and click the seat back in a place — easy peasy. The height of the seat is changed just as easily with the simple push of a button.
Its various safety components include a sturdy steel frame and patented staged-release stitches that slow the forward movement of the seat in the event of a crash, as well as an energy absorbing base. The amount of padding made it feel very secure and comfortable.
However, this was the heaviest of the lot (one colleague could barely lift it off the floor) and it will be a challenge for petite mum to install and remove the seats on her own. The buckles also require two hands to release, posing as a slight inconvenience, though it does mean that your child will find it harder to escape by himself/herself.
Who can use it?
Rear-facing: up to 125cm in height, up to 18kg in weight
Forward-facing: up to 125cm in height, 9kg to 30kg in weight
S$759, available at Motherswork.
Chicco NextFit Convertible Car Seat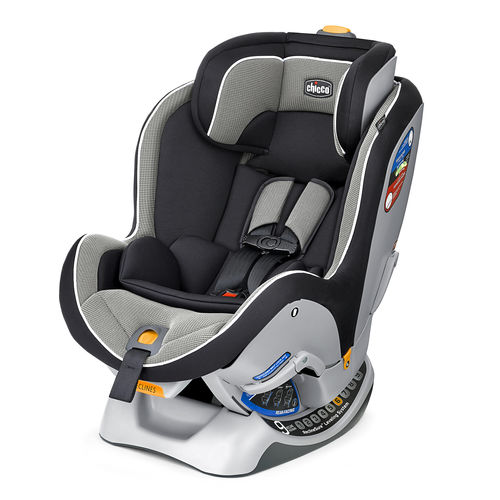 The step-by-step instructions to install this car seat are on the seat itself, making it easy to reference if you are not too familiar with it yet. The straps to tighten and loosen it are also clearly labelled, so you won't get confused easily.
We liked its 9-position levelling system as this makes it easier to recline the chair to the exact angle it was previously every time you have to remove it from the seat. Its bubble gauge is also positioned at eye level, something we appreciated as it means not having to bend down to see if the chair is properly installed on the car seat.
It's also the plushiest of the three seats we tested, so your kid will be in for a really comfortable ride, especially since there's a removable cup holder for your little one to have his/her bottle within easy reach.
Who can use it?
Rear-facing: 2kg to 18kg in weight
Forward-facing: 9kg to 29kg in weight
S$499, available at Chicco.
Other than car seats, having the right car accessories will make your car journey with junior a smoother and more comfortable one. Click here to read more.