Having little ones in the car often means messy seats, toys strewn all over from front to back, and of course, cranky little ones who will get bored the moment you put the gear in drive. Here are some accessories to help you make travelling easier, to keep the little ones happy and your car clean.
Richell Safety Chair Belt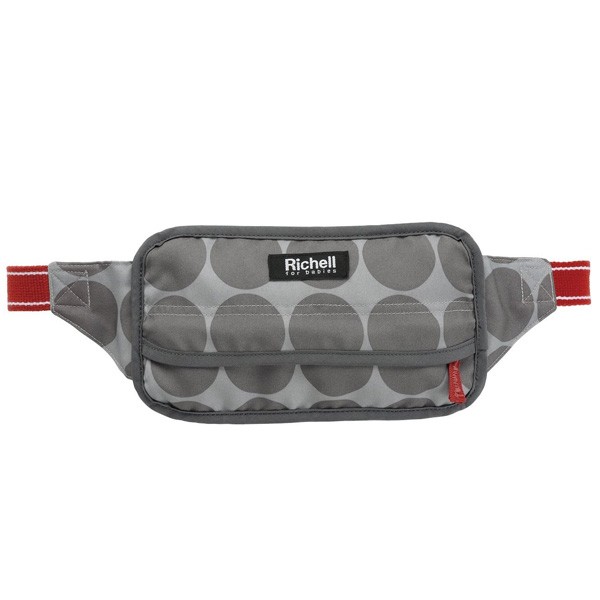 An adjustable belt that can be used on strollers, car seats and chairs, the Richell Safety Chair belt is an extra support layer that prevents your little one from toppling over, especially useful if the car comes to a sudden halt. The large surface area of the pouch, which doubles up as storage when the belt is no in use, provides cushioning and extra gentle support if your little one has difficulty sitting up by himself.
S$16.90, available at Mothercare. 
Travel John Jr Disposable Urinal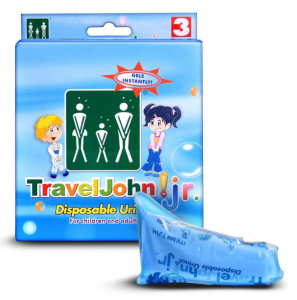 Available online here. 
It may sometimes seem that kids need to use the toilet at the most inconvenient times, such as when you are on a long car journey. With the nifty Travel John Jr Disposable Urinal packs, your problems are solved if nature comes a calling. They contain LIQSORB, a substance that turns liquid waste into a gel in a spill-proof, odourless bag, providing you with a convenient, sanitary, discrete and compact solution. The added bonus is that the adults can use it too if they feel like they can't hold it in any longer.
S$7.90, available at pupsikstudio.
Benbat Headrest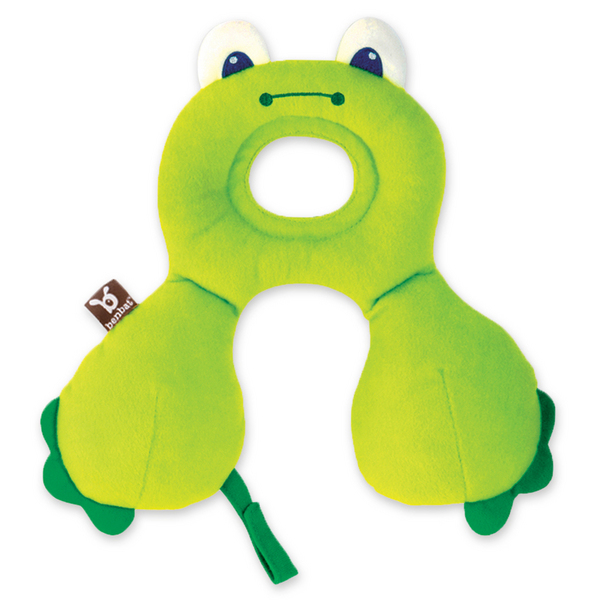 Available at Motherswork 
This adorable looking accessory from Benbat does double duty – it's a companion for your child as you travel thanks to its animal-likeness and it provides them comfort for their head and neck as they travel. Ergonomically shaped to secure a child's head and provide them neck support, they're available in numerous colours and animals, with different sizes for varying age groups. There's also a velcro tab for you to secure any additional items your child has, such as a pacifier, and stop them from going missing.
S$19.90, available in stores at Motherswork.
Mothercare Deluxe Kick Mats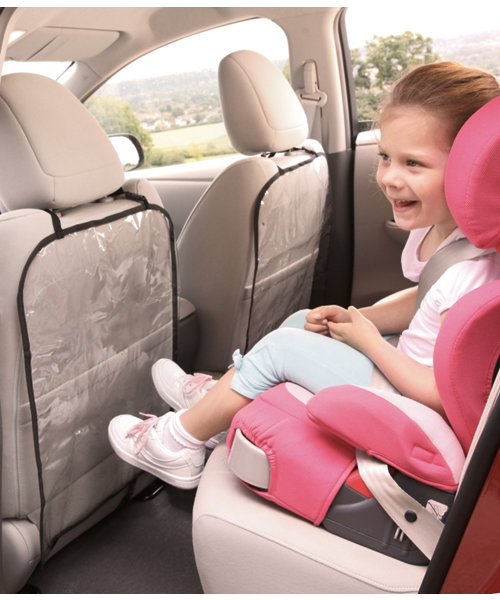 Available online here. 
If your kid likes to swing his feet when seated at the back, this one's for you. Protect the back of your seats from scuff marks, mud and prints with the Seat Back Protector. It's easy to use and clean, and your car seats will thank you.
S$10.90, available in stores at Mothercare.
Snapkis Deluxe Car Seat Protector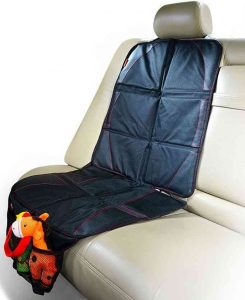 It's not just the backs of your seats that need protection; how many times have you found crumbs in the crevices of your leather upholstery? Snapkis' Deluxe Car Seat Protector is here to save the day by preventing bits and bobs from dropping into unreachable places, while keeping your little one safe by preventing their car seats from slipping. It comes with side slots for ISOFIX and seat belts, an adjustable headrest strap, and three storage pockets for toys and necessities!
S$39.90, available in stores at Mothercare.
Brica Deluxe Snack Pod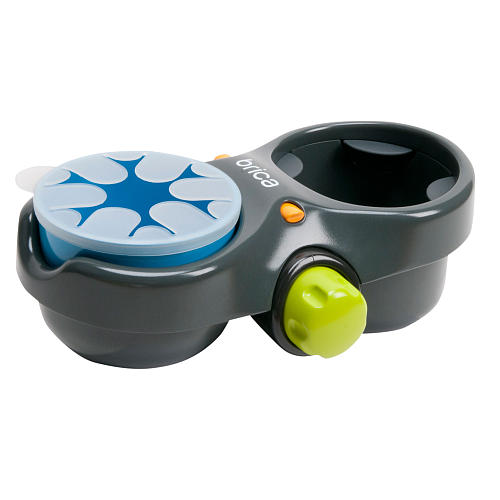 Little ones are often hungry, especially on long car rides, and the last thing you want is to deal with food and drink spillage in the back seats. Use the Brica Deluxe Snack Pod that helps you secure snacks and cups to car seats and even strollers, making it handy for your child to munch away without causing too much mess.
S$25.90, available in stores at Motherswork.
Babies R Us Car Seat Organiser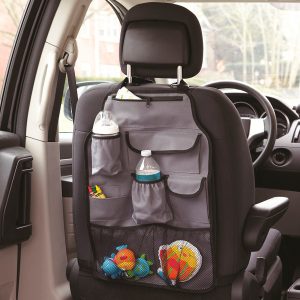 Available online here
Tired of always having to reach to the back seat to find your little one's favourite toy? Keep things organised with the Car Seat Organiser. Suitable for most car seats, there are various pockets for different sized toys and accessories, as well as elasticised pockets to prevent bottles from tipping over.
S$19.99 , available at Toys R Us.
Mothercare Panda Light Up Mirror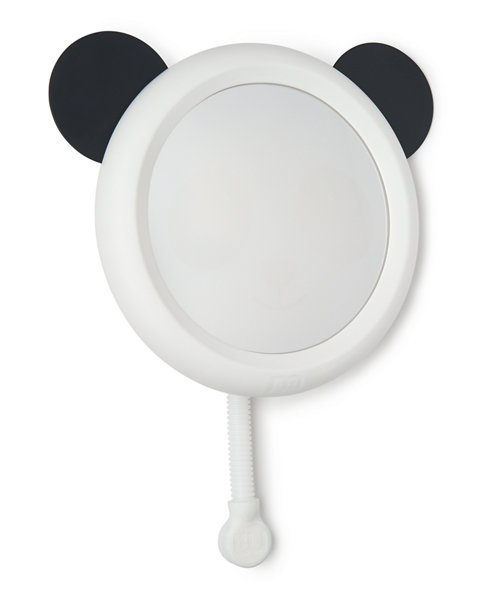 Available online here. 
Keep an eye on your baby while entertaining them at the same time with the Panda Light Up Mirror that lights up eight different ways. With its adjustable neck, it lets you look at your rear facing baby, ensuring that your little one is safe as you drive. It'll be your little one's favourite car accessory before you know it!
S$83, available at Mothercare.
Looking to buy a new car? Click here for a list of new family-friendly models that have hit the market.