Thinking of getting a new car this year but feeling overwhelmed by the a whole list of factors to consider when it comes to choosing something family appropriate? We feel you. Before kids, all that mattered was a car's horsepower, how fast it takes to go from from zero to 100, and of course, how pretty and slick it looked (depending on your preference).
However, now you need to think of whether there's space for car seats, stroller storage, how safe it is for your family, convenience, and fuel efficiency In short, a whole lot of factors for anybody to think about.
Not to worry, here at Mummyfique, we've done the legwork and come up with a list of some of the latest family-friendly cars available on the market. Here are some of our favourites.
Audi A3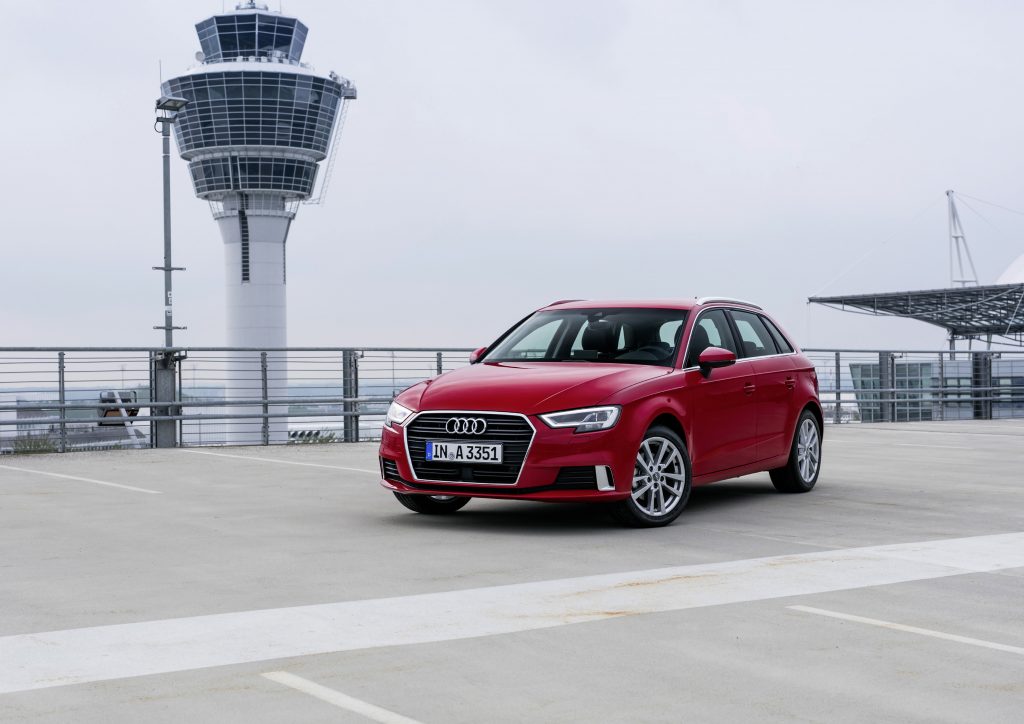 Why A3 
If you want something family-friendly without compromising on luxury, then a car from Audi's A3 range would be just the thing, depending, of course, on the amount of space you and your family need. Since its launch in 1996, more than four million units have been sold worldwide, and the A3 range is back and better with more features. The new Audi A3 range comprises the A3 Sportback, A3 Sedan, A3 Cabriolet, S3 Sportback and S3 Sedan.
Performance and Aesthetic Specs 
The new Audi A3 range now has even more premium features including a compact, turbocharged three-cylinder engine that provides efficiency at no cost to driving pleasure. Go for the A3 Sedan or Sportback if you want something sexy and sleek but if power is what you're after, check out the S3 range, which packs more power, torque and a new seven-speed S tronic transmission that allows you to coast should you want to.
Safety 
You can expect full-LED headlights that will automatically adjust to your surroundings, be it rain or shine, ensuring that you always get a safe, comfortable drive.
KIA Niro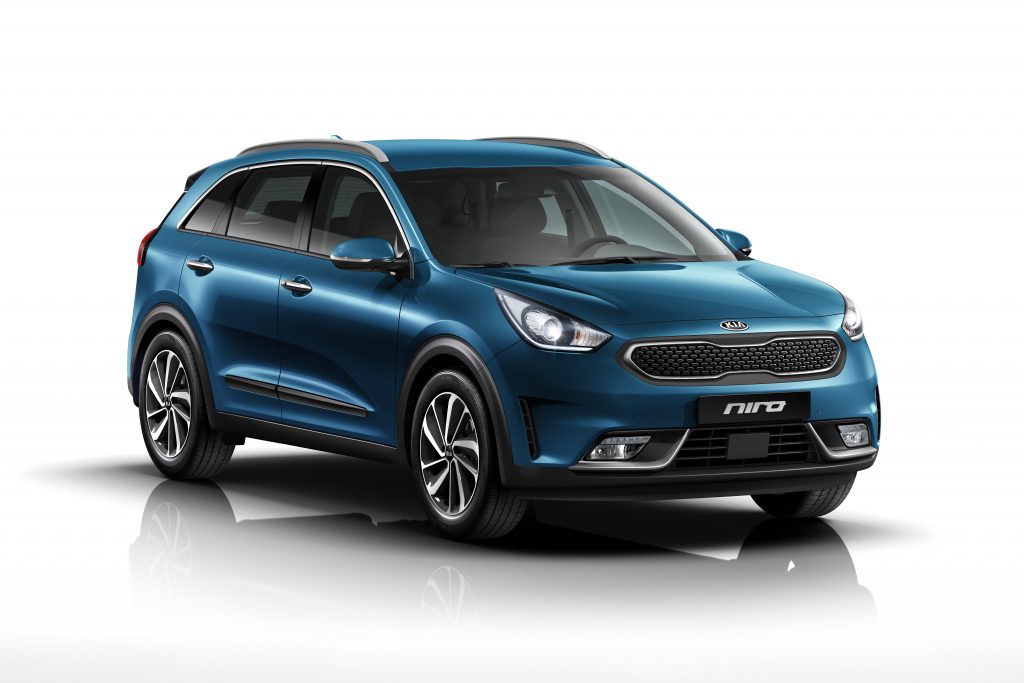 Why Niro 
What's not to like about a car that has received the Guinness World Record for the lowest fuel consumption driving across the USA from coast to coast with a hybrid vehicle? KIA's first Hybrid Utility Vehicle (HUV) is both family- and eco-friendly so you can use the car to teach the kids about sustainability while ferrying them around.
Performance and Aesthetic Specs 
Though it was engineered as a dedicated hybrid vehicle, it doesn't skimp on style, space or safety. It provides greater fuel economy combined with a chic design thanks to its sporty, aerodynamic body and smooth, sleek proportions.
Safety
The Niro has achieved a 5-STAR Euro NCAP rating. This is unsurprising considering KIA's reputation for producing cars with a strong crash safety performance.
Nissan Pulsar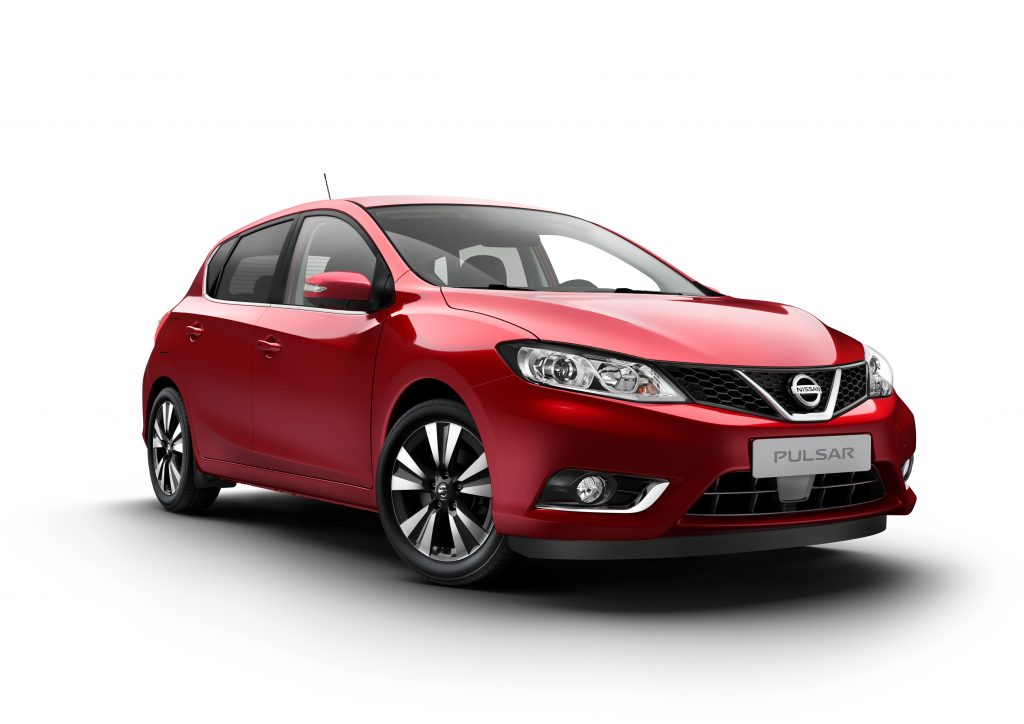 Why Pulsar?
If you're a fan of Nissan, then this car is for you. The all new 2017 Pulsar offers all the familiar Nissan qualities (think the trademark V-Motion grille and boomerang-shaped LED lighting), in a slick new package.
Performance and Aesthetic Specs
The Pulsar provides great fuel efficiency and great drive performance with its 1.2 litre turbocharged engine. Designed with a spacious cabin, a 60/40 split with four different seat combinations, and a trunk capacity of 1,395 litres, you'll have more than enough room for little ones and no problems fitting luggage for the whole family.
Safety 
Forward emergency braking ensures that the family is protected, assisting the driver in avoiding collisions and reducing damage if a collision is unavoidable, and the accented LED headlights provide an enhanced visibility of the Pulsar to other drivers.
Toyota Sienta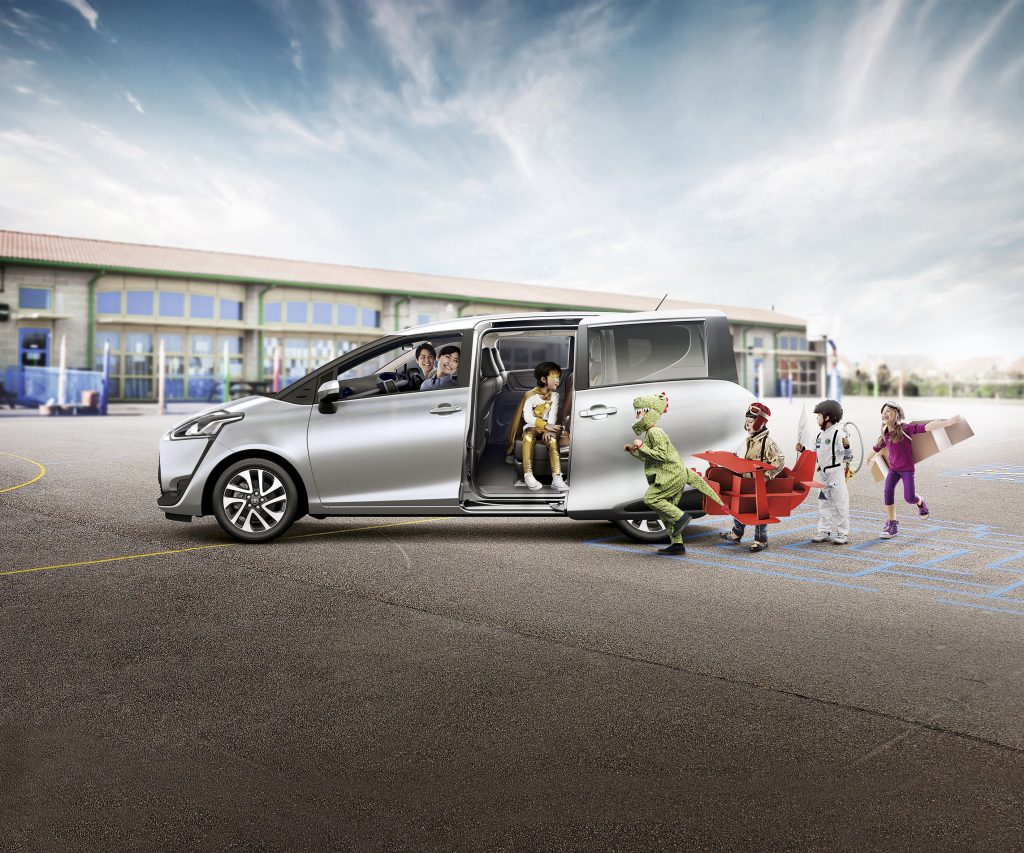 Why Sienta 
The all-new Sienta combines reliable utility with on-the-go fun. It comes with versatile seating configurations, storage space options, and was designed with families in urban areas and younger customers who prioritise value and affordability.
Performance and Aesthetic Specs 
The Sienta comes with a 7-Speed Sport Sequential Shiftmatic mode, allowing you to have the feel of racing should you want to! Look out for the car's distinct radiator grilles, which when coupled with the sharp lines and aluminium rims, adds to the Sienta's iconic look, as well as a bumper protector to shield against scratches!
Inside, families with little ones will especially enjoy the multi-information display that will greet the driver with messages depending on the time of day. Hey, it'll even show you a Happy Birthday message on your birthday. The all-new Sienta also comes with Toyota's Telematics Infotainment system, perfect for keeping the young ones entertained, as well as theatre-style seating, where the seats can be elevated towards the rear to ensure all passengers can see the screen.
Safety 
The new Sienta comes with an Anti-lock Brake System (ABS) with Electronic Brake-force Distribution (EBD) which prevents tires from locking during braking and measures the brake force distribution required for strong braking performance, as well as enhanced stability via automatic controls over the brakes and engine output.
Volkswagen Touran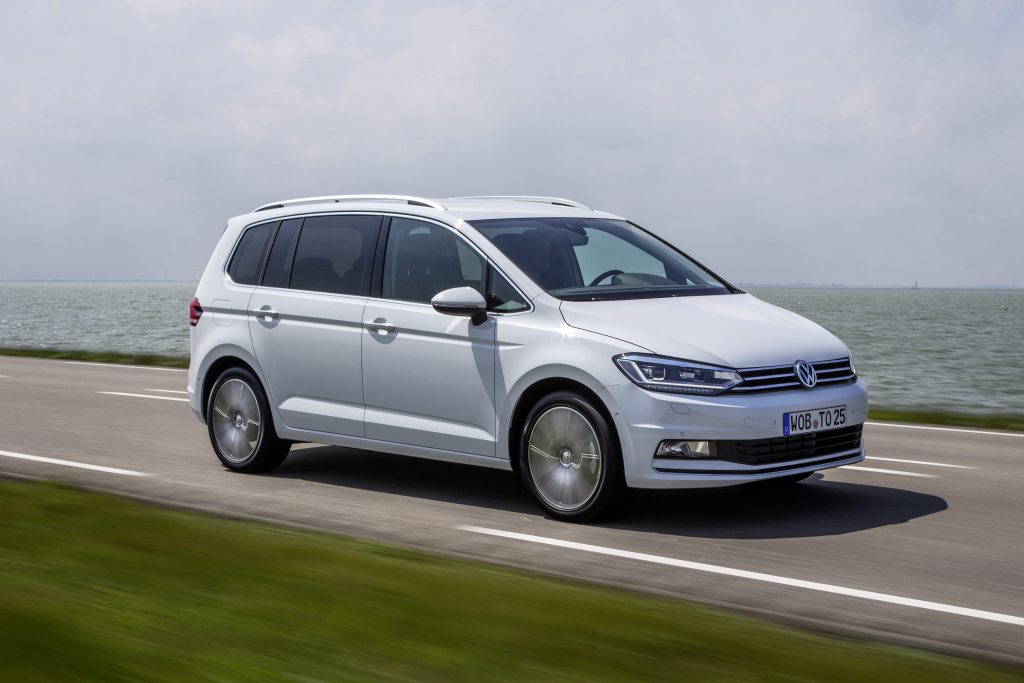 Why the Touran
Launched in June 2016, the Touran is a 7 seater MPV tailored to the needs of families who require space and variability. The newest version of the Touran boasts perfectly detailed solutions that families will enjoy, such as its 47 storage bins to hold all sorts of items.
Performance and Aesthetic Specs
Alongside its numerous storage bins for everything and anything you'd need, the Touran comes with a three-zone Pure Air Climatronic system which includes a filtering technology that helps to maintain constant high-quality air, preventing the infiltration of pollutants including fungal spores and allergens.
Safety
The Touran comes with an Automatic Post-Collision Braking System, automatically slowing the vehicle down if it is involved in an accident, as well as a Front Assist with the City Emergency Braking function, warning the driver and braking automatically in the event of an imminent collision, enabling the driver to be safer on the road because, let's face it, sometimes having to attend to your little one may distract you from keeping your eye on the road.
Look Out For
Land Rover All New Discovery (Q3)
The fifth generation of the Land Rover Discovery will only be launched in Q3 of 2017, but with up to 2,500 litres of luggage space and clever storage for 21st century family essentials, we can't wait for it to be out!