When you're a busy mum, home-cooked meals are a luxury but with Dine Inn, a newly launched community-based website that allows you to enjoy home-made meals — whether it be dining at the home of one of Dine Inn's hosts, through delivery, self-collection, or a private chef session — all that is now an easy reality with just a click of a button.
That said, if you're feeling like rolling your sleeves up and getting into the kitchen yourself, here are two recipes from Dine Inn Host, 65-year-old mum-of-two Lee Hea Geong, who shares her family's recipe for Chinese Red Wine Chicken (a popular confinement dish) and Steamed Glutinous Rice.
Chinese Red Wine Chicken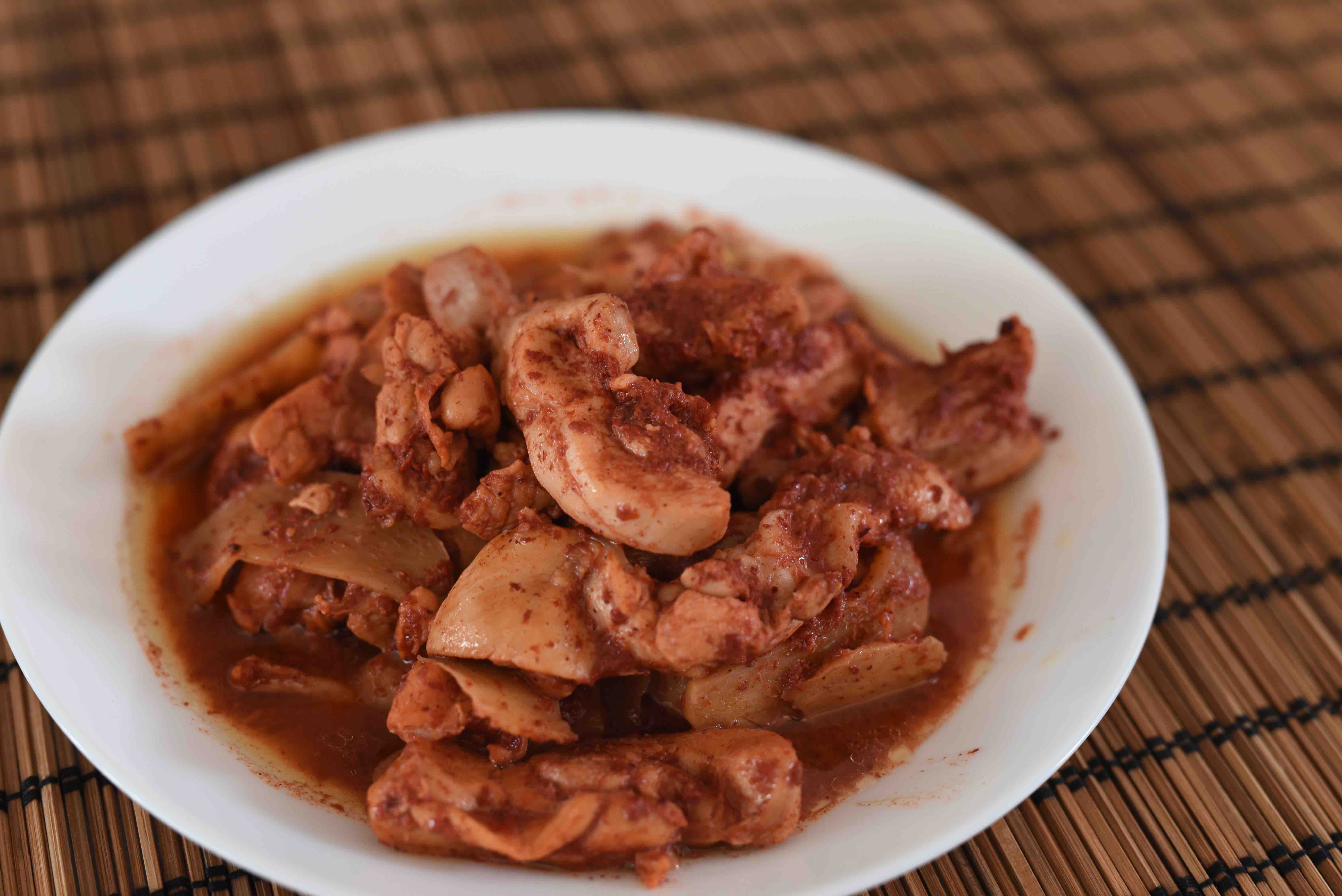 Ingredients
1kg chicken (washed and chopped into pieces) *May be replaced with frozen boneless chicken thigh (chopped)
2 tablespoons of Chinese red wine lees
Chinese red wine (amount depends on your taste)
3 thumb-sized pieces of ginger (add more if required)
Sesame oil
Salt to taste
Directions
1. Heat oil in pan, add in ginger and fry till fragrant
2. Add in wine lees and fry till fragrant
3. Add in the chopped chicken and fry it for a while
4. Cover the pan for 1 to 2 minutes
5. After that, fry again and then add salt for seasoning (to enhance the taste)
6. Taste to see if more seasoning is needed and add half a cup of water to cook the chicken (this is the dry version, for the soup version add in 1 to 2 cups of water to boil)
7. Once the chicken is cooked, add sesame oil and wine
*This dish is best eaten with mee sua. It is a traditional confinement food for some dialect groups.
Steamed Glutinous Rice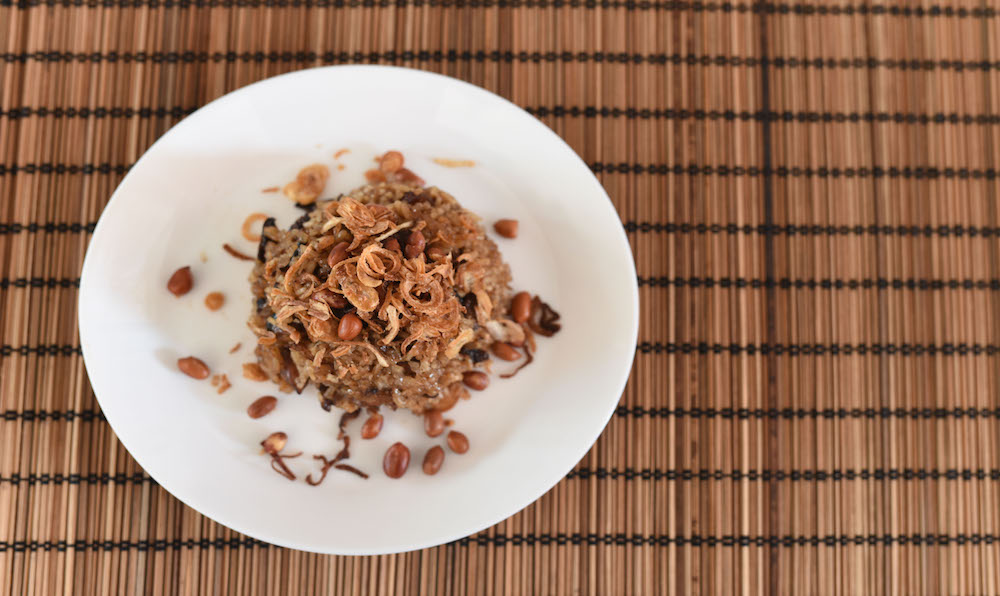 Ingredients
1kg of glutinous rice
10 to 15 pieces of dried mushrooms (washed, soaked, and sliced thinly)
100 gram of dried shrimps (washed, set aside)
700 grams of pork belly (sliced thinly into small pieces)
6 big onions (sliced and chopped roughly)
Fried shallots (for garnishing)
Fried peanuts (for garnishing)
A few tablespoons of cooking oil
Dark soya sauce
Salt to taste
Method
1. Wash the glutinous rice, clean and soak overnight
2.Wash the glutinous rice the next day and drain the water
3. Heat oil in pan
4. When the oil is hot, put in the sliced onions
5. Fry the onions till slightly brown
6. Add in the dried shrimps and fry until fragrant
7. Add in the pork belly and fry till 3/4 cooked
8. Add in the mushrooms and fry for a minute
9. Add in dark soya sauce and salt for seasoning
10. Mix well and add in the glutinous rice
11. Keep on stirring and add 1½ cups of water
12. Mix and taste. If it tastes bland, add in more salt until it tastes right
13. Keep on mixing and stirring until the water dries up
14. Once it dries up, turn off the fire and transfer the rice mixture into a tray
15. Fill a steamer or pan with water and bring to boil
16. Once the water boils, steam the rice mixture for 1 hour
17. Serve the rice with peanuts and fried shallots as garnishing
*Instead of pork belly, you can replace it with boneless chicken thigh.
If you'll like to try how it tastes without having to cook it yourself, go to Dine Inn where Lee Hea Geong will be happy to cook it for you. Dine Inn is also launching an app in Q1 of 2017. Click here to find the recipes for Chicken Rendang & Mutton Satay Goreng from another Dine Inn cook.