Integrating play with heritage and history.
Looking to foster better ties within our community, HDB has embarked on designing and building a new generation of thematic playgrounds.
The playgrounds may revolve around well-loved children's stories or the shared-experiences of Singaporeans, which may in turn spark spontaneous conversations, encourage role play and interaction amongst the children, as well as with their parents while the selection of play equipment allows a wide array of activities such as climbing, swinging, balancing and jumping, to build confidence and resilience in children.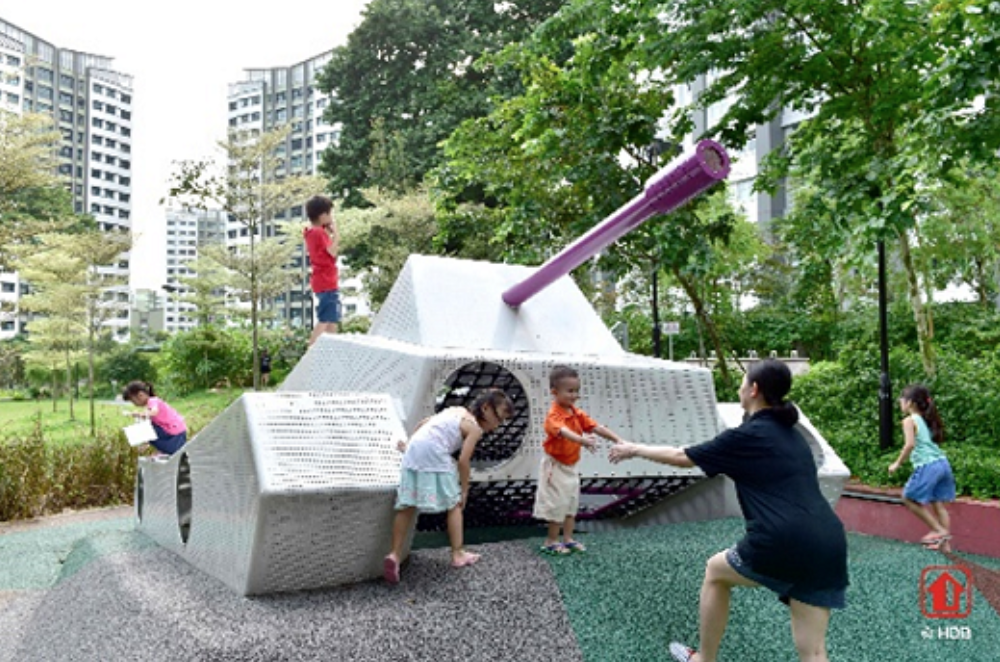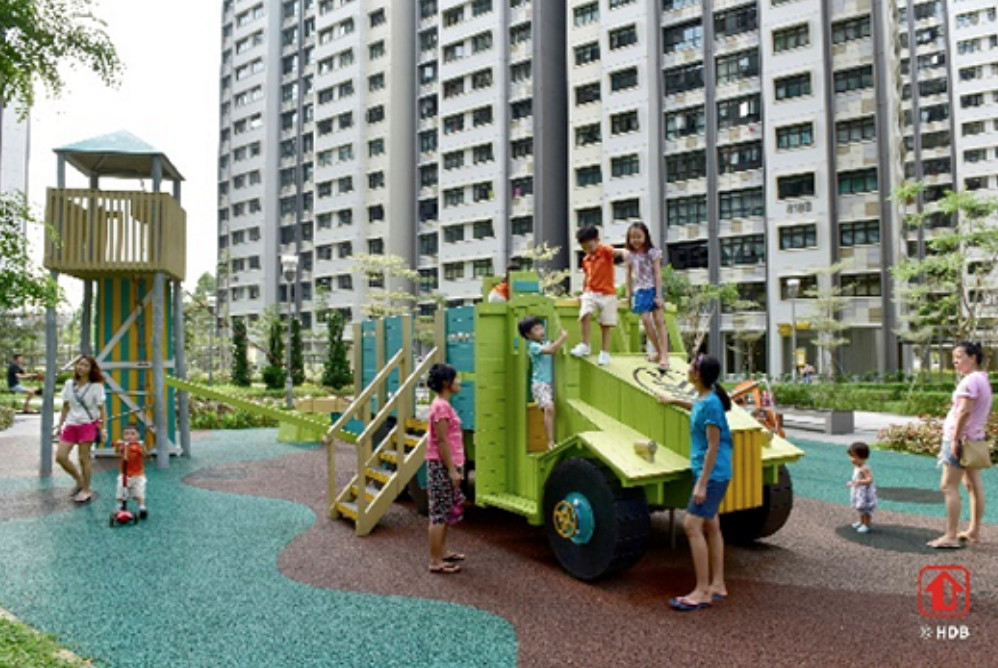 To date, six thematic playgrounds have been completed in Choa Chu Kang, Sengkang, Woodlands, Sembawang and Toa Payoh.
Among them is the military-themed playground cluster in Keat Hong estate, where play equipment resembling military vehicles and structures whisk residents into an alternative reality – paying homage to its roots, the playgrounds in the estate have been designed with hints of the military theme.
Over the next few years, more residents can look forward to such immersive play as HDB completes another nine thematic playgrounds in Bukit Panjang, Dawson and Clementi by 2021.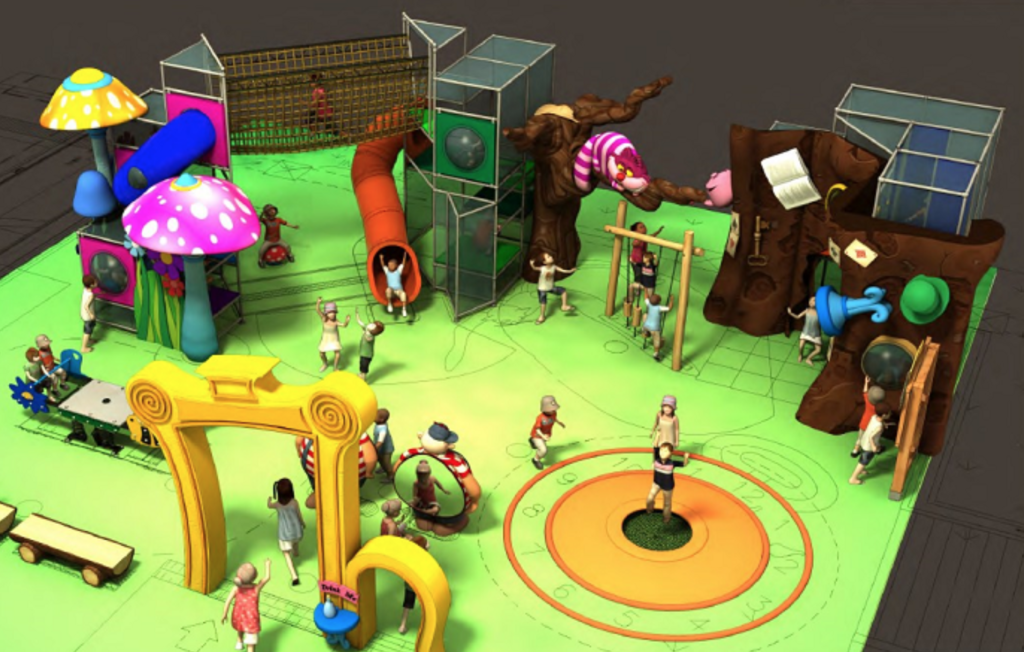 The Wonderland Playground at Dawson Vista, inspired by the children's classic "Alice in Wonderland", looks set to be a visual stunner – after swinging under the Cheshire Cat tree, sliding down the rabbit's hole and getting lost in a maze of cards, adventurers can take it easy at the Giant Green Net playground next door at Forfar Heights.
Here, they can chill out on the hammock-like seats or scale the netted climbing course reminiscent of giant creepers.
New Generation of Thematic Playgrounds

Playgrounds have always been an integral part of our #HDBeautiful estates. Get ready for these playscapes to be reinvented as HDB embarks on a new generation of thematic playgrounds! Check out these 5 places where you can start your adventure: http://www.hdb.gov.sg/cs/infoweb/press-releases/15042018-hdb-playgrounds-

Posted by Housing & Development Board on Saturday, 14 April 2018
Playground Exhibition at National Museum
The National Museum of Singapore, in collaboration with HDB, will be presenting an exhibition on playgrounds in Singapore, titled The More We Get Together: Singapore's Playgrounds 1930 – 2030.  Running from 20 April to 30 September, the exhibition will chronicle the evolution of Singapore's playgrounds over the different eras, including the many well-loved playgrounds in HDB estates.