This was Mummyfique's first Mother's Day and boy was it a great one. And really, our heartfelt appreciation goes out to all our readers who came down to our pop up to celebrate with us. We kicked off the weekend on Friday with Mummyfique's best loved products on display at the gorgeous Gallery & Co space in the National Gallery, giving customers the opportunity to experience first hand the excellent quality of the Little Giraffe, Baby Bites and Appi Studio product lines.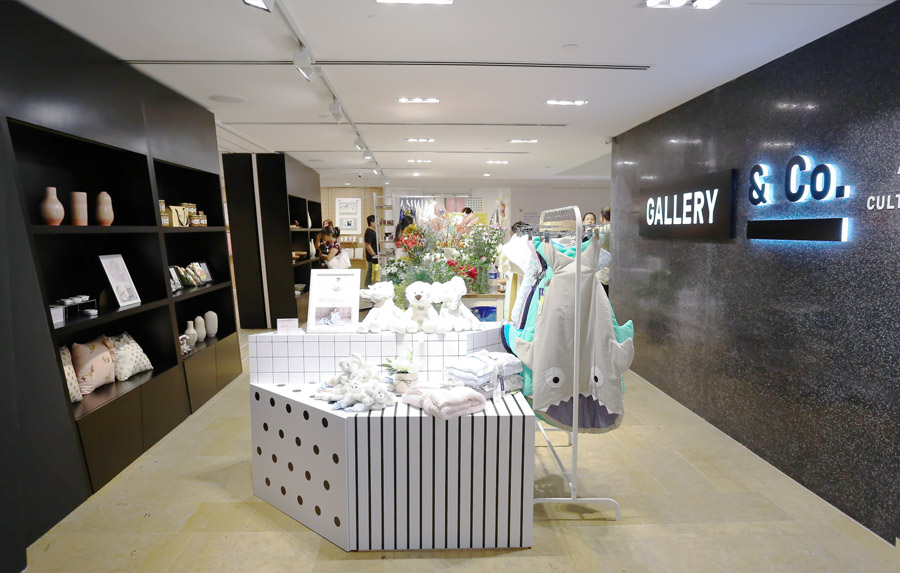 In the lead up to Mother's Day weekend, Mummyfique's social media campaign #MyFiqueMum gave everyone the opportunity to digitally shoutout to mums that inspire them. All entries were rewarded with care packs worth $200 for the mums they were dedicated to. Mummyfique truly enjoyed being a part of this rewarding experience and we loved meeting everyone who came by to collect the Care Packs.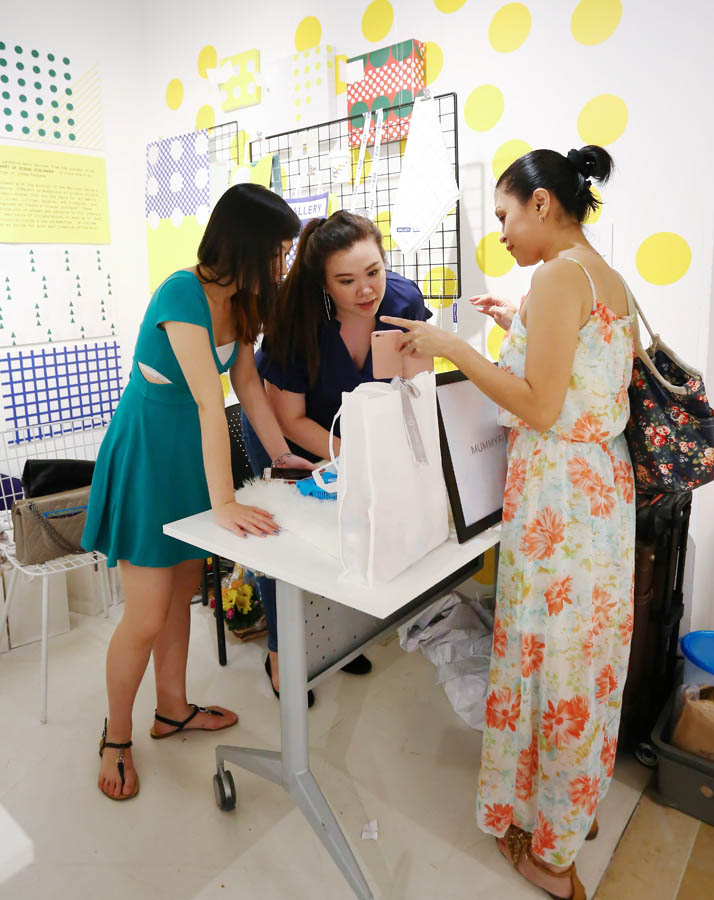 10 special stories really moved us, watch this space for a really special story on these inspirational mothers. These 10 mothers were rewarded with a Luxe Care Pack worth $1000, including an indulgent $750 facial from La Mer and more than $200 worth of body solutions from Nu Reflections. A magnum bottle of delicious La Vieille Ferme from Taste of Tradition, amazing Sunday brunch for at Grand Hyatt hotel, luxurious hair treatment by Philip Kingsley, full bottle of home scent from AllSense, high tea treat from Marina Mandarin, lovely cashmere stoles from DreamWeaver, yummy cookie butter gift set from Poppy & Co, photo prints by Cloudstaprint and lipsticks from Revlon rounded up the Luxe Care Pack.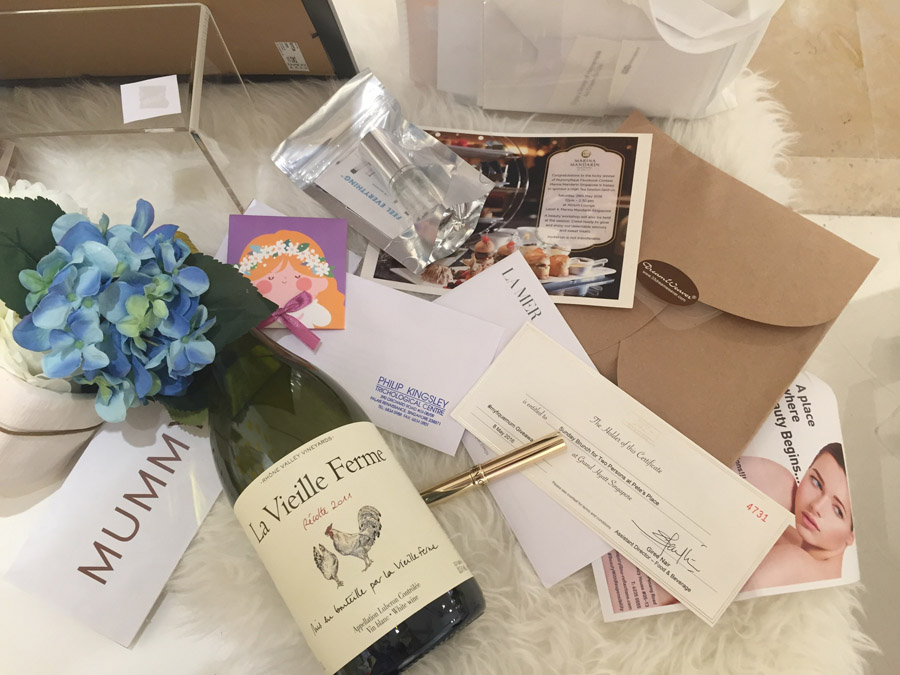 The luxe care packs were amazing because we truly believe in only the best for our mums and evidently, many people are of the same mind as they took the time to come join our campaign! Here are some of the lovely people we met who came down to collect the Care Packs stocked with, a full pack of Arnold's Farm granola or muesli, mask and treatment worth $145 from SkinInc, and other goodies from Slake Restaurant, Naif, AllSense, Nu Reflections, Mitzo, Active Hive and Cloudstaprint.
We capped off the weekend with an intimate tea party at the gorgeous Gallery & Co cafe for the finalists of the Mummyfique Brand Rep contest. It was a great pleasure to be able to meet the parents and children behind these  social media personas.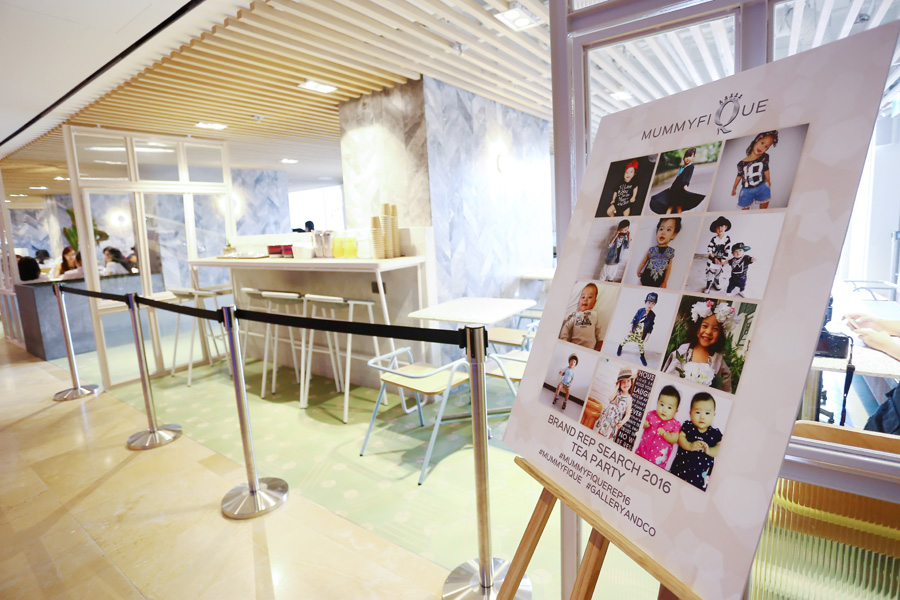 Smiles all around as we took the opportunity to cuddle up to the little ones. The little ones and their parents alike enjoyed light bites provided by Gallery & Co and greek yoghurt in different flavours by Chobani. Each finalist was presented a special pack of Mummyfique goodies and an outdoor shoot package by Firefly Photography.
Huge thanks to all who joined us for a memorable Mother's Day weekend! Scroll through the gallery below for more images from our tea party.