We have been to the SingPost Centre, the new kid on the block at Paya Lebar, a couple of times already, mostly driven by rumblings in tummies and cravings someone in the family had to satisfy (think dumplings and ramen)!
Every visit brought new discoveries, from an awesome bookstore on the second floor to a hallway of postboxes documenting the history of Singapore's postal service to present day.
It was actually at our most recent discovery to the mall that turned the SingPost Centre from a nice place to go to, to one of the places on this mum's where-to-go-to-when-there-is-something-for-everyone list!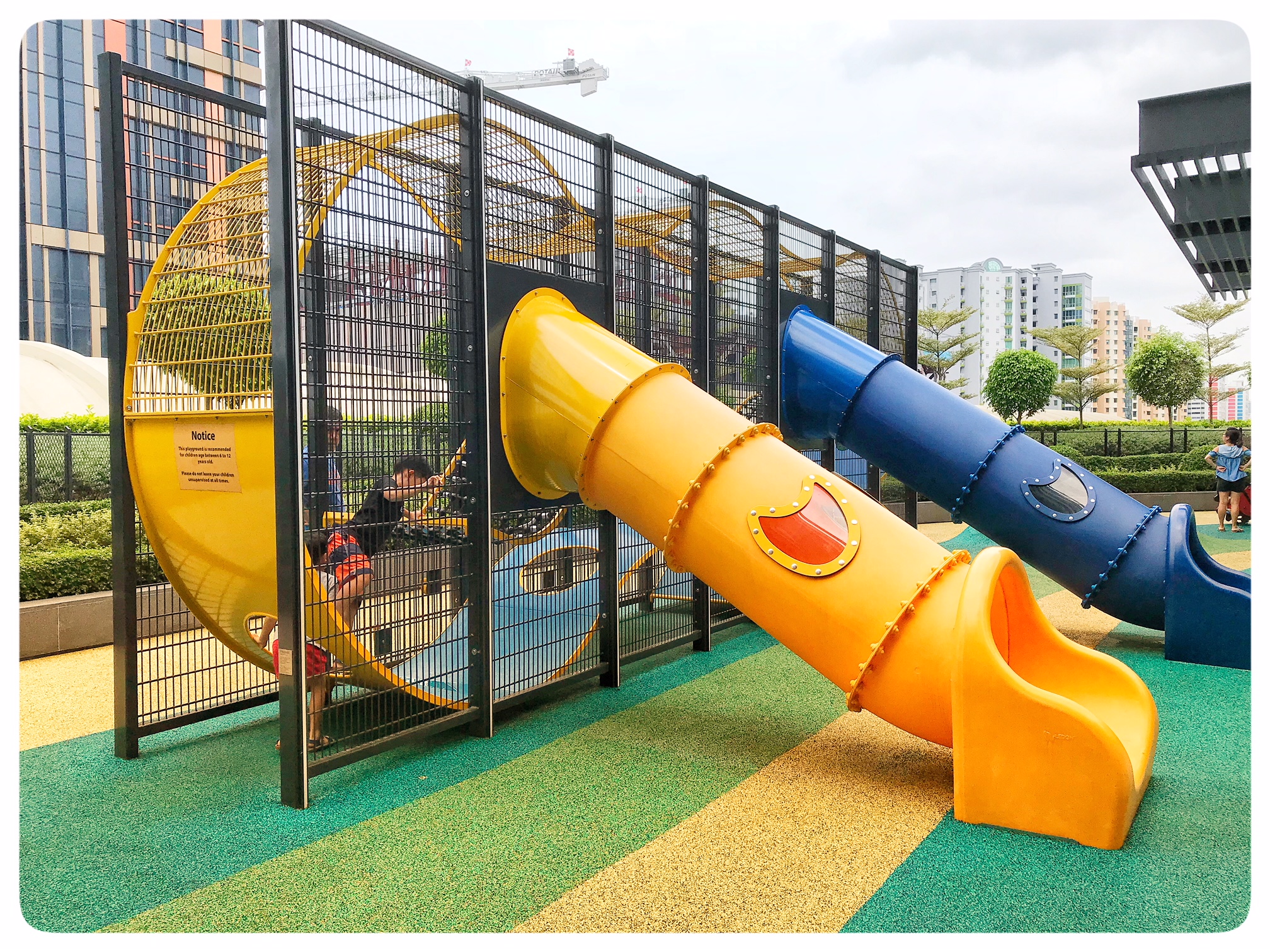 What is the discovery?
A quaint play area on the roof of the center with a vertical playground! A Wallhola to be exact. I am not quite sure how many of these wallholas are in Singapore but this is the second one I have been to in the East (the other is at Carpmeal Park) and am loving it!
Whoever came up with the idea to move play skyward is brilliant! It challenges the kids' motor as well as strategy skills in making them figure out how to overcome what appears to be simple ramps and drop gaps.
They need to figure out how to connect between the levels and how to get to where they want to go to.
This playground isn't too high so it's not overly daunting, perfect for the four to six year olds to explore while still being challenging enough for older kids.
For the younger ones, right next to the vertical playground is a nice shady play area with in-floor trampolines, rockers and a see-saw – a perfect avenue to dispense some post meal energy or just simple snack time play.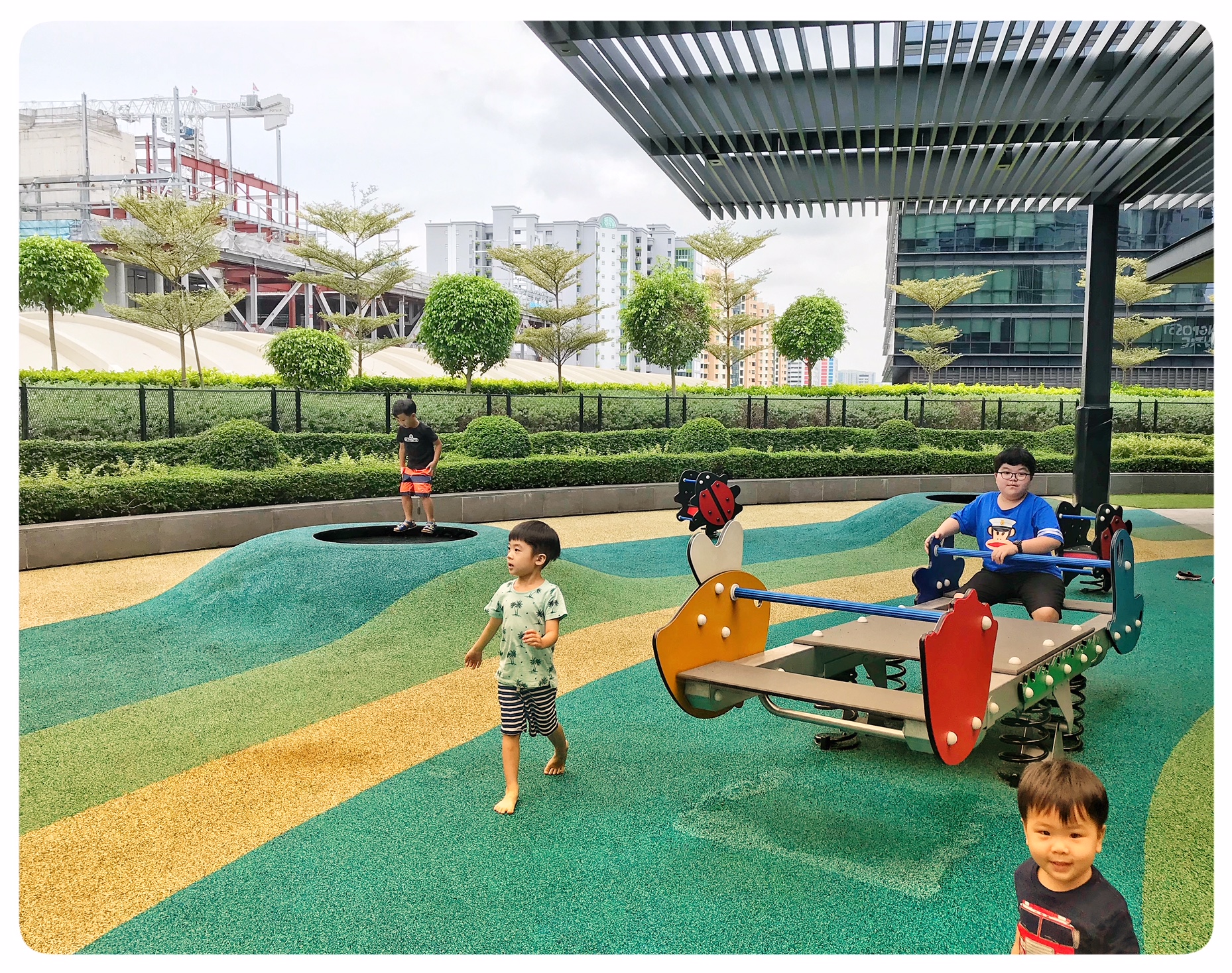 We were there for a good 45 minutes and if it weren't for threatening skies, I am sure my two would have been happy to play for longer! So if you do plan to head over for a meal, supermarket run or movie, do plan in a spare hour for them kiddos would definitely wanna have enough time to play!!