Going through my Instagram feed recently, I saw an absolutely stunning photo of two pregnant besties. The photo was the result of an underwater maternity shoot! (What?!) I stared at it for a long time and just had to meet the genius behind it.
By Damelza Harris-Olsen
Originally from Sydney, Australia, Vanessa Clementson who now lives in Singapore with her husband and three kids is a graphic designer turned photographer who specialises in underwater photography. She does weddings, maternity, family and children among others.
She speaks to Mummyfique about being a mum, work, and family.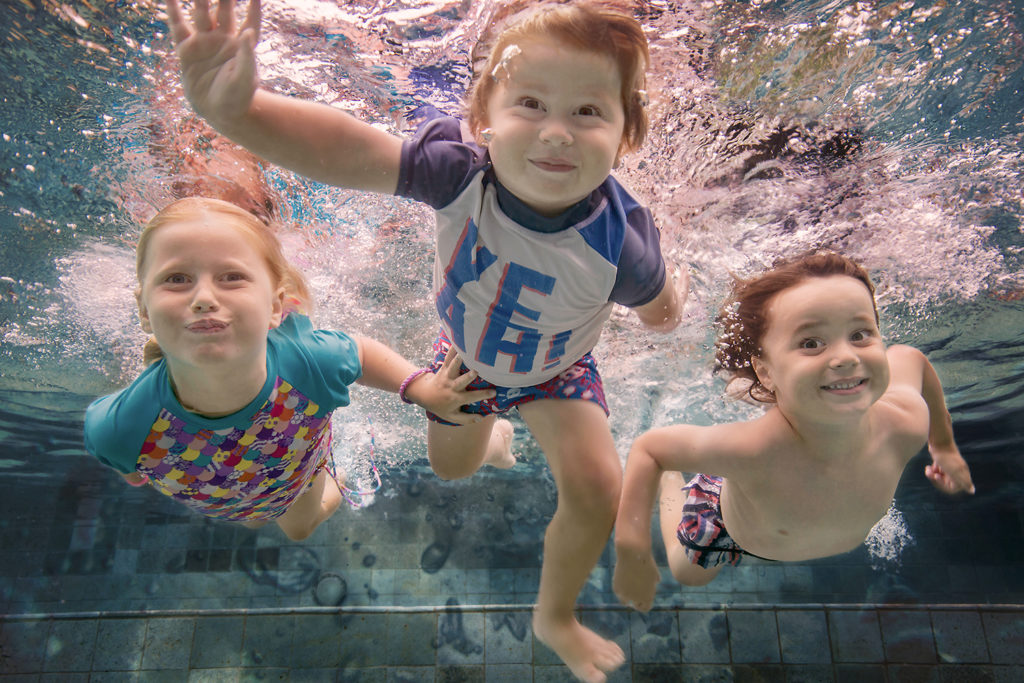 WORK
Tell us a little about yourself.
I'm from Sydney, Australia and have lived in Stockholm and London where I met my English husband and followed him to Singapore for his job 12 years ago. We had all our babies (including fur babies!) here. Things I love are the beach, scuba diving, travel, adventure, photography, friends and of course my family.
How many kids do you have and how old are they?
I have three children, Isla 7, Jenson 4.5 and Nico nearly 3
Introduce us to Vanessa Clementson Creative's universe?
My graphic design career evolved into photography about eight years ago and last year I started specialising in underwater portraits because it's such a unique and stunning medium and combines my passions for photography – particularly people and my love of the water as well as doing something a bit different that many people haven't seen before.
It is challenging and unpredictable and I love it!
I do maternity, engagements, weddings, families, fitness, fashion, themed shoots such as Christmas and digital art montages. Underwater photography is a new but growing genre and not necessarily something people think of doing so I'm hoping to change that and make it more popular.
What was your biggest challenge and what inspired you to carry on in spite of it?
It was challenging finding work when I first moved to Singapore. I hit a few obstacles such as getting the right working visa and not as many options in my field. It took time but things worked out and I've had a few corporate roles here before going freelance.
How do you juggle being a mum and working on the different aspects of running a business?
Now that my older two are at school and the youngest at nursery in the mornings I have a little more time to focus on my work. It's certainly a juggling act and sometimes I neglect the business side which is not as fun as the creative side.
What's the best thing about working for yourself?
Flexibility! I can plan my work around school drop-offs and play dates!
If there was one piece of advice you'd give to mums who want to take a step towards venturing on their own, what would it be?
Do your research on whatever it is you want to do before you jump in so that you give yourself the best possible chance to succeed. Be passionate and believe in yourself.
Do you have any tips to banish the mum guilt we all feel?
Oh, I need some! Actually, my husband helps me here – he reminds me that I'm a good mum – the kids are happy and know they are loved and that's the main thing.
What are your favourite pieces?
The one of my three kids is a favourite because my then two-year-old had just started swimming unassisted, it took quite a few takes but we got there in the end. I also love the series from a recent maternity shoot of two gorgeous pregnant friends who were brilliant and so relaxed underwater. One of them gave birth just two days later.
My favourite place to work is…
My studio is now in the pool which I love but I also enjoy the post-production process in my home studio.
Vanessa Clementson Creative in three words:
Underwater, Unique, Evolving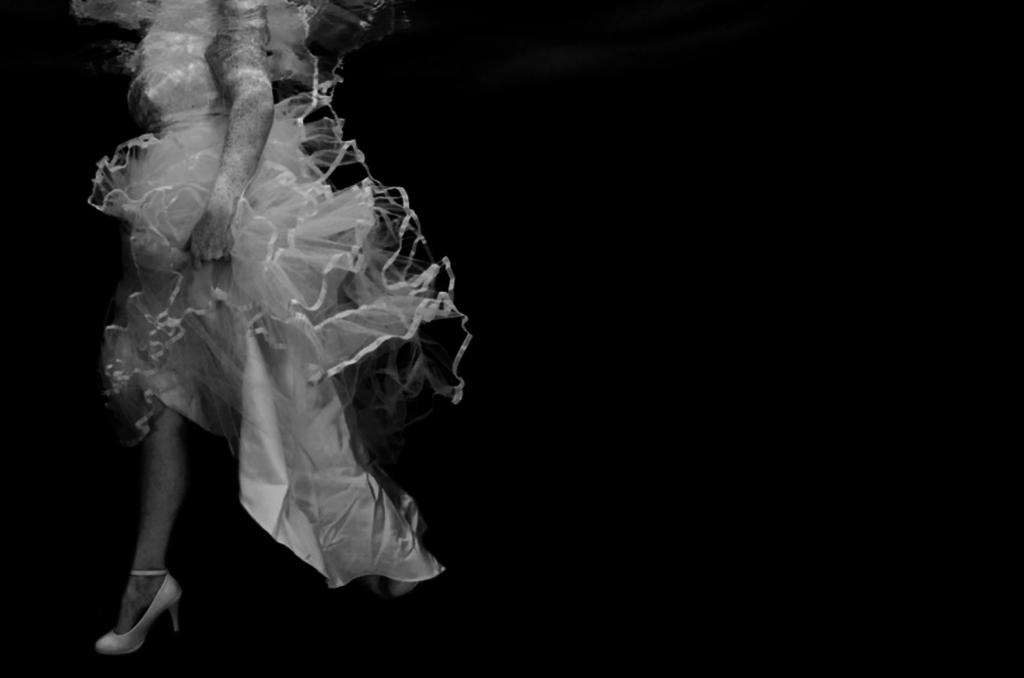 SELF
My favourite moment of the day is…
When I finish my morning workout. I feel energised and ready to face the day.
My one indulgence is …
Just one? Ok, wine ; )
I wish I had more ….
Time of course!
I'm happiest when …
I'm underwater. It is so quiet and peaceful and I've recently discovered the fascinating world of freediving which can be quite meditative and exhilarating at the same time.
What is your go-to outfit?
Skinny jeans, heels and a cami top
Five things you can't live without.
iPhone, coffee, camera, tinted moisturiser, Havaianas
If you could live anywhere in the world, where would it be?
Good question! I have lived in a few countries and Singapore has been amazing for the last 12 years but my heart is still in Sydney.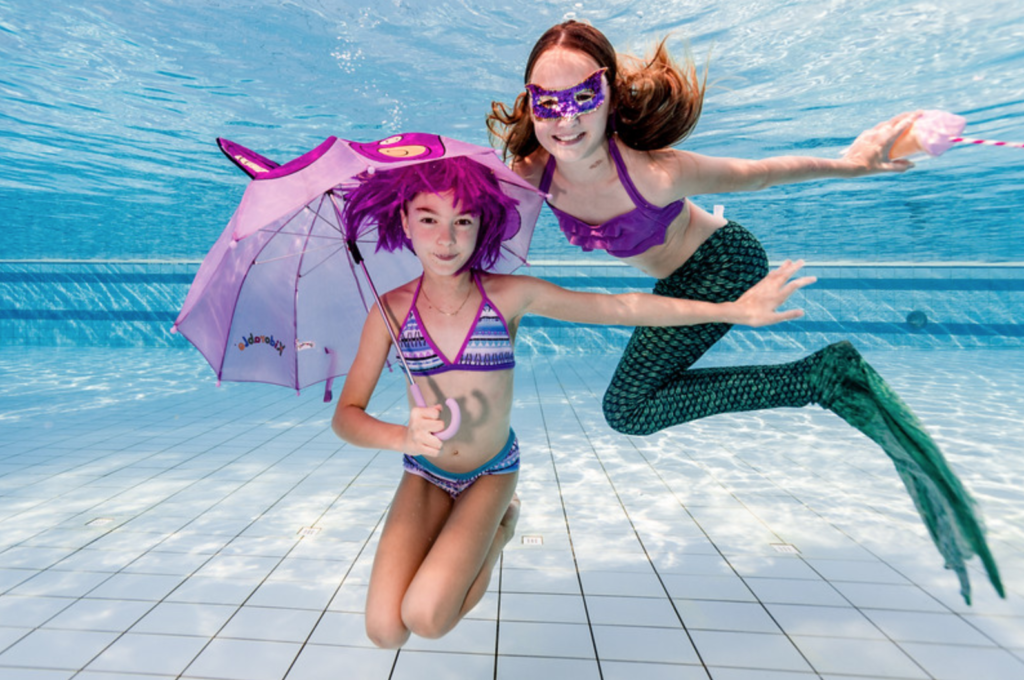 FAMILY
What's the one thing you LOVE doing as a family?
Swimming. My kids are all water babies and we love spending time at our condo pool. We're so lucky to have the year-round summer climate in Singapore.
Favourite line of kids clothing.
Seed and Zara kids.
Best family vacation destination and why?
Bali. It is our go to family holiday destination and never disappoints. It has a special place in our hearts as we got married there eight years ago – we even named our chocolate labrador, Bali!
Kids say the darndest things. What was yours?
Mummy, why does that man have a baby in his tummy?
Best and worst advice on parenting you ever received?
Best: Trust your instinct. (There is so much conflicting advice out there, you really have to go with what you feel is best for you and your child.)
Worst: Don't worry! (Well, it would be great if it was that easy but it's impossible not to as a mum.)
We wish you the very best Vanessa! Feast your eyes on more of Vanessa's outstanding work here at Vanessa Clementson Creative.