In support of International Women's Day and #SGStrong, this month we highlight some of the best, women-led small businesses. Here are our favourites - from fashion, beauty and accessories, to technology and education.
Due to the recent COVID-19 outbreak, several ventures may see a slowdown or drop in business, especially in small enterprises. Hence, for #mmfiwd2020, Mummyfique commits to raising awareness for our fellow Singaporean sisters running small businesses in this four-part series. Check back weekly for new additions throughout the month of March.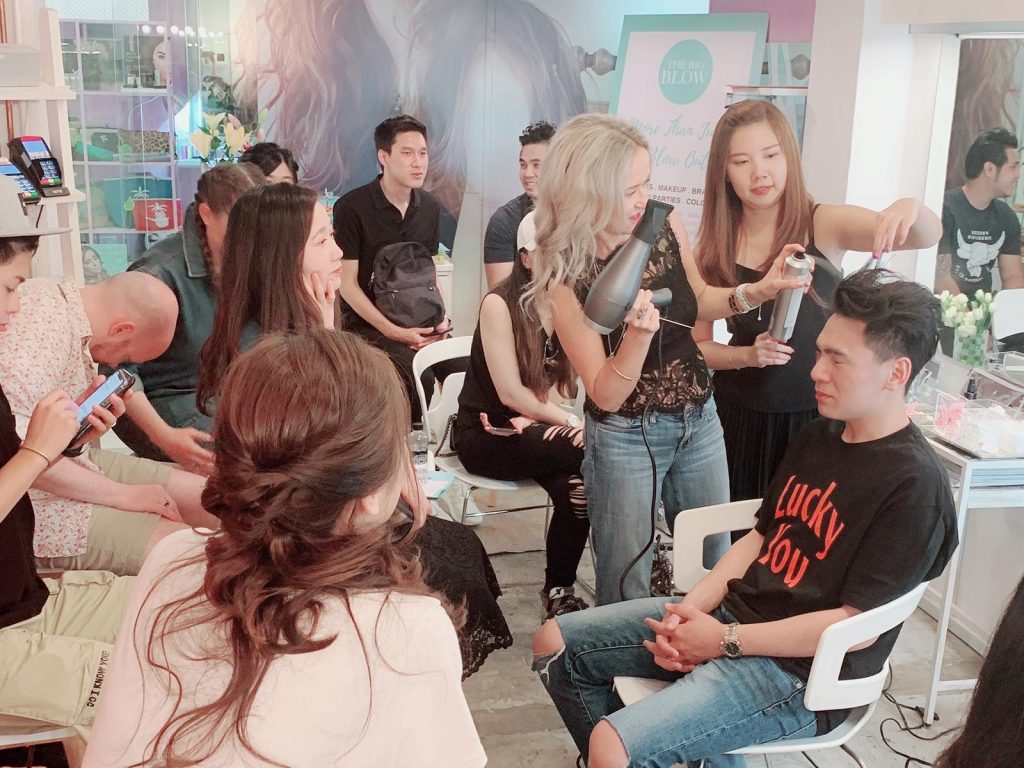 Working in the fashion and beauty business for more than 25 years, Ellie Sakrzewski's works have been featured in international magazines. Additionally, she's collaborated with Alexander McQueen, Issey Miyake, David Bowie and Mr. Shu Uemura. Upon coming to Singapore in 2001, the self-professed lover of a perfect blow out and mother of one realised there was a gap in the market. Hence, she founded The Big Blow in 2014. 
The Big Blow team is the go-to glam squad for all your beauty needs. Led by Ellie Sakrzewski, they're a passionate team of very talented expert stylists who just love hair and makeup. For example, their range of services include hair, makeup, eyelashes and nails, and pop up teams for events. Ellie will recommend the perfect stylist for all your beauty needs.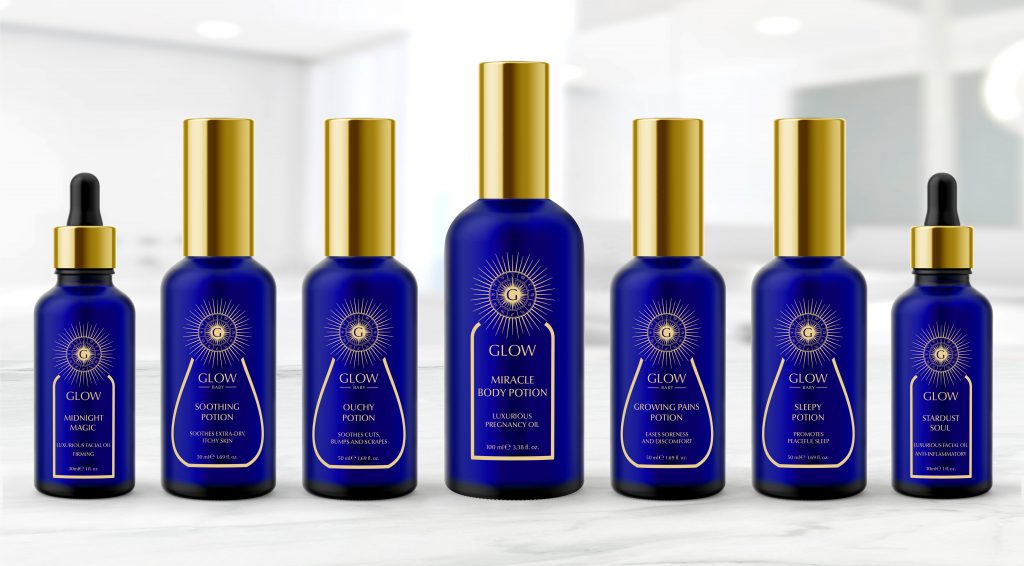 Colleen Francisca created Glow after she was unable to find a trusted brand that worked for her and her daughter's sensitive skin. Safe for pregnant women and mothers who want beautiful yet effective products. For instance the soothing Glow Ritual eases eczema symptoms.
Her mission is to provide a catalyst for self discovery, love and celebration, where mums can take some time to reconnect with themselves physically and spiritually.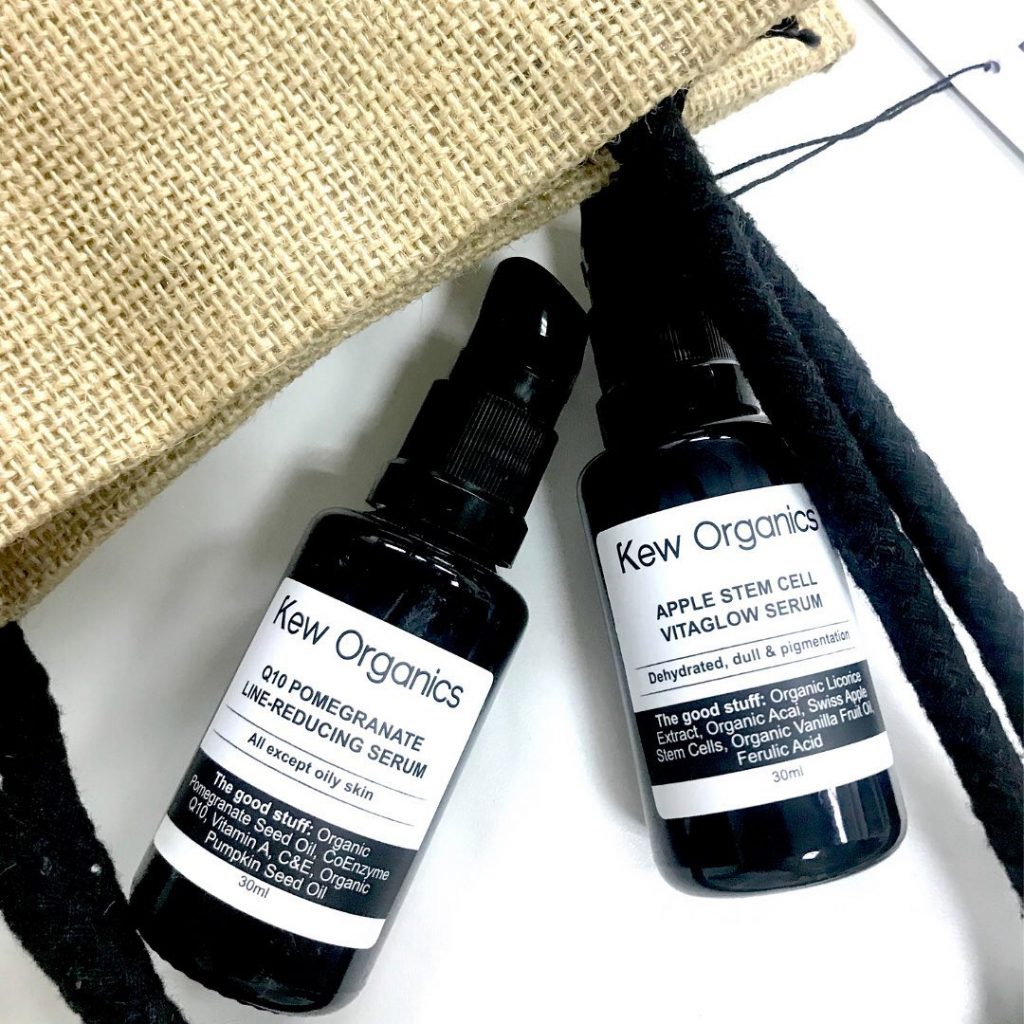 Kew Organics was founded in 2014 by Lily Kew who wanted to harness the power of organic skincare to transform her clients' complexions. With more than 15 years of experience in the beauty industry, Lily also has several highly-lauded beauty and wellness qualifications. 
In the cosy environs of Everton Park, Singapore's first women-only organic facial bar offers a comprehensive and targeted menu of organic face and body treatments. Therefore, men and women can enjoy clear, glowing and flawless skin the au naturel way.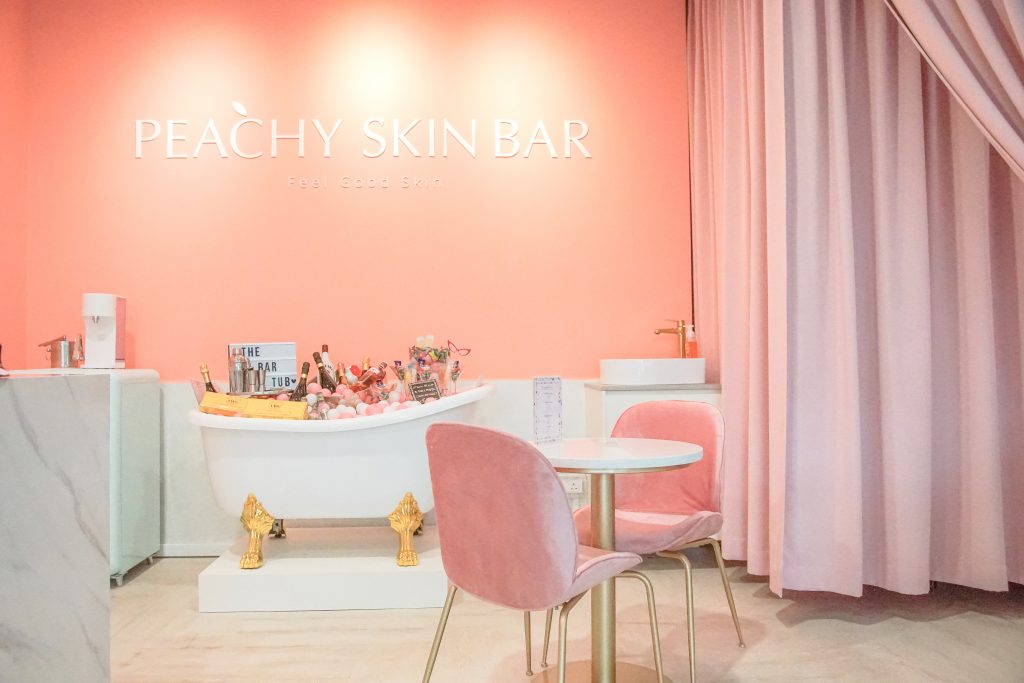 Crystal Lee, founder of Peachy Skin Bar, reinvents the facial experience, providing customised treatments based on your skin needs. For starters, they aim to build an all-inclusive, safe and judgement-free community for guests to unwind while enjoying a treatment. Each bespoke facial begins with a professional skin analysis and full customisation. During the facial, guests can also enjoy several mini-massages, and use the cryotherapy machine if necessary. Ending off the pampering session with a glass of bubbly or non-alcoholic alternative. 
Don't worry, there's no hard selling here. Instead you can join as a member and pay a one-time fee to unlock member privileges. Higher-tiered members can additionally top up credits into their Peachy wallet to enjoy their preferred treatments, with varying bonuses and discounts. Better yet, you can share these membership credits with your friends and loved ones.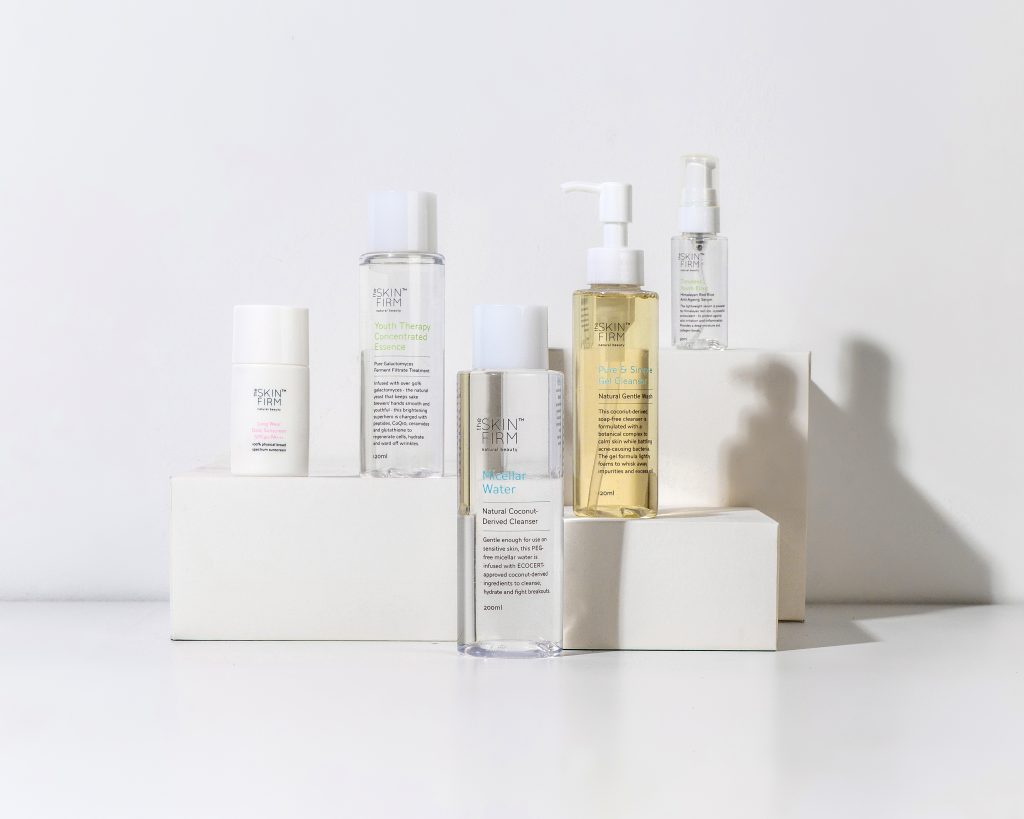 Founded by cosmetic chemical engineers, THE SKIN FIRM®'s self-owned, high-tech laboratory uses naturally-derived active ingredients to heal, protect and rejuvenate skin. A resident team of female skincare scientists create effective and affordable nature-powered serums and essences. Some of these products include an anti-ageing serum, skin brightening, or a micellar cleansing water free from harmful chemicals. Launched last year, two-thirds of its founders are women. 
In the Science, Technology, Engineering and Mathematics (STEM) industry, just a quarter of the workers are women. Similarly, women make up just 29 per cent of board members and executives in the beauty industry. Hence, this sets THE SKIN FIRM apart from other companies. 
Accordingly, this International Women's Day, THE SKIN FIRM aims to highlight gender disparity statistics. Through its series of #BeautyEquality posts on social media, THE SKIN FIRM will also share how to create a gender equal world. Moreover, they're pledging 20 percent of sales proceeds in March to the Association of Women for Action and Research (AWARE).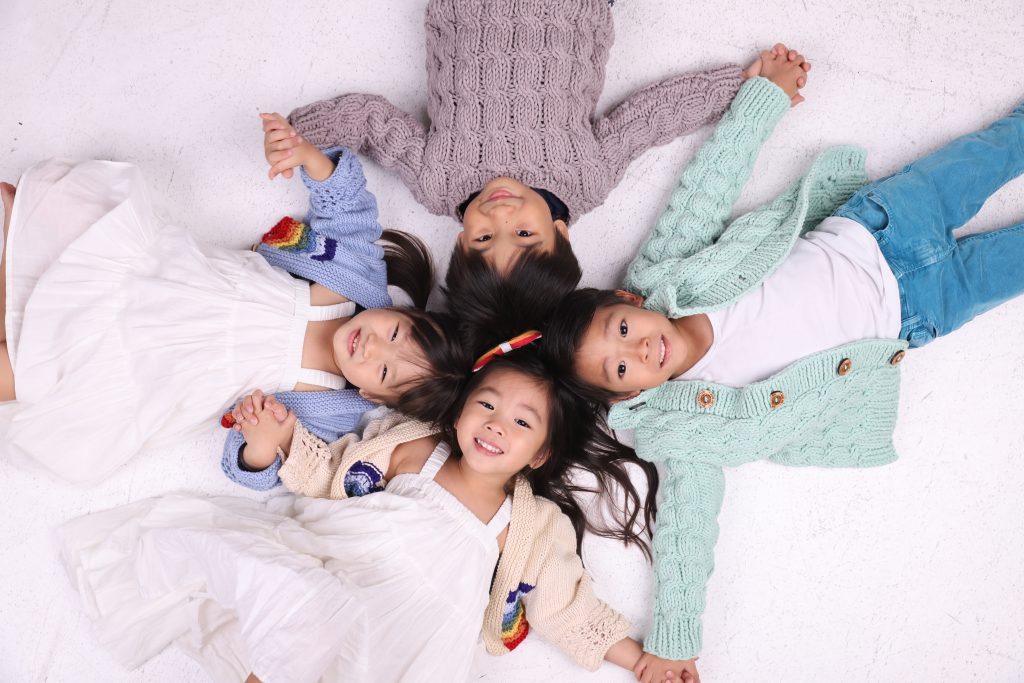 At HouseofPumpkin, dress your little ones in super soft premium cotton knitwear, with quality and exceptional design at affordable prices. Each item is made with the best cotton yarn, and its designs are suitable for the whole family. As such, this retains its colour and prevents the material from going out of shape. Additionally, the designs can be fully customised to each person's preferences.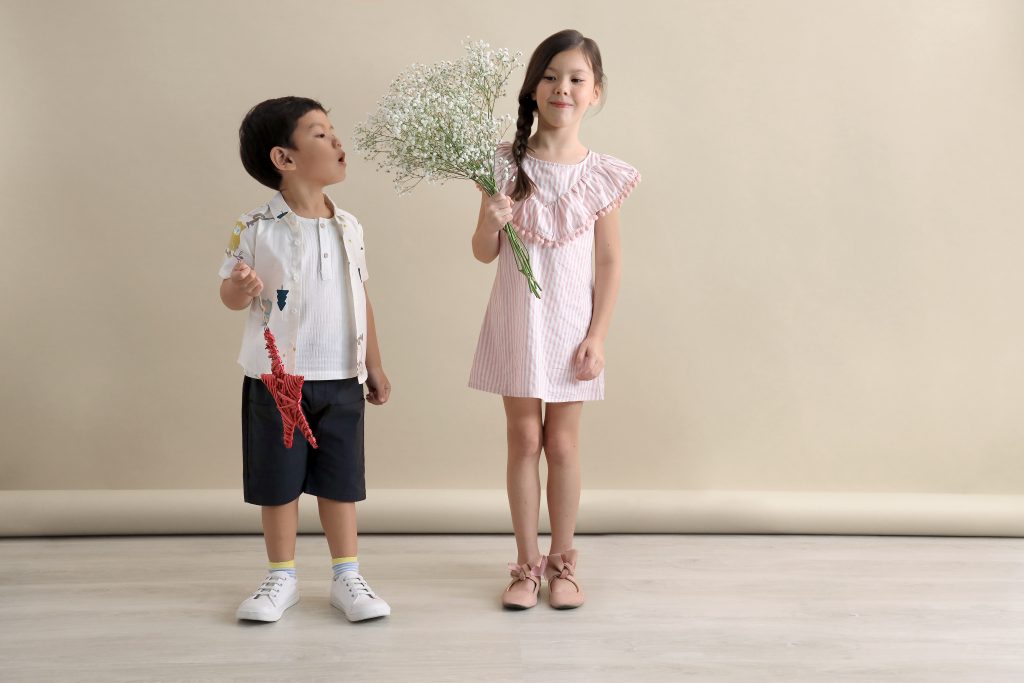 Little Inc is the women-led labour of love from Hui Chin and Pauline, a freelance advertising creative, and fashion buyer respectively. Both of them have two kids, ranging from one to nine years old. 
Aspiring to find well-designed everyday staples for their kids, Pauline and Hui Chin curated Little Inc's first collection. Each item is timeless, wallet-friendly and made of 100 per cent cotton.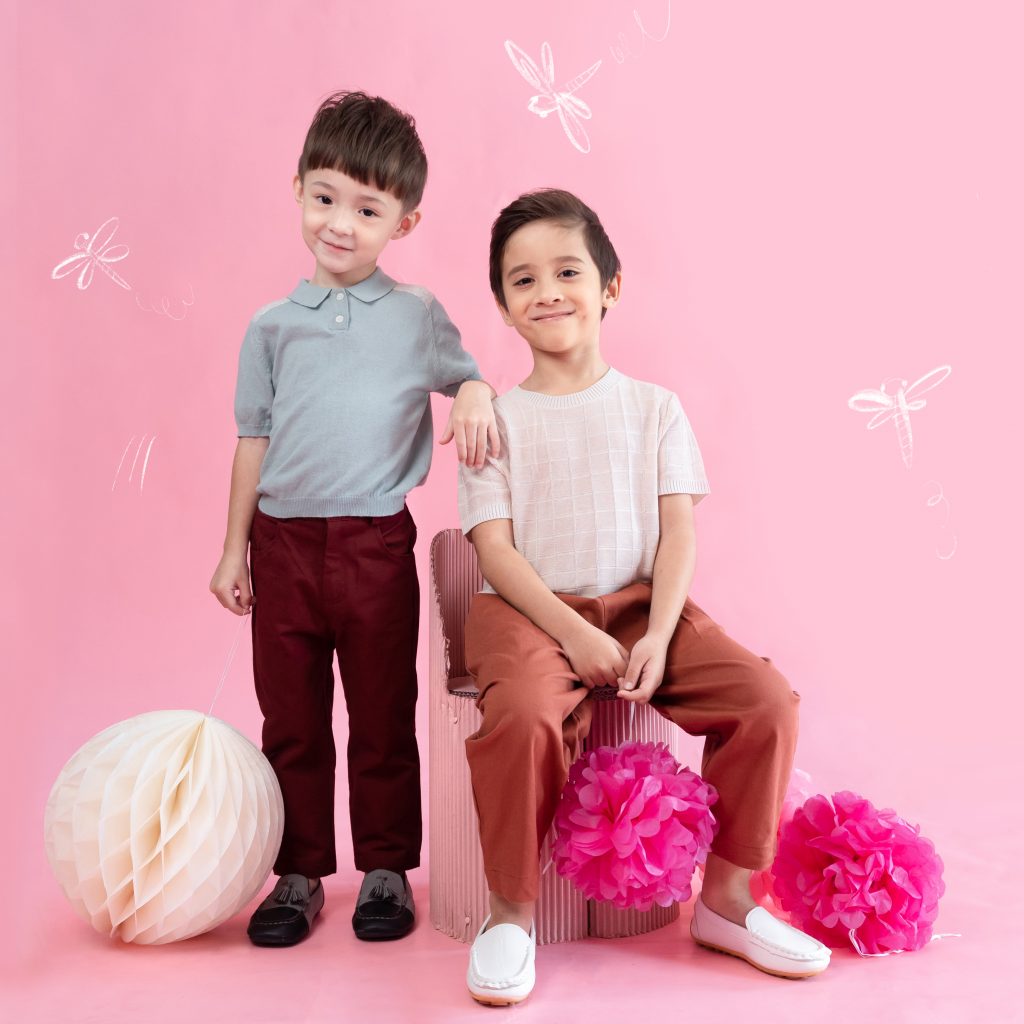 Iris and Natalia, founding mums of MELON, have more than 10 years of rich experience in marketing and business each. Mum of two Iris oversees all MELON's brand positioning and communications. Meanwhile, Natalia, a mum of three, spearheads MELON's online business platforms and ventures. Their beliefs include raising happier, calmer and secure kids with minimalist parenting.
Inspired by this philosophy, MELON's ethos is simple, chic design, featuring kidswear in major pastel ice-cream hues. Each design is carefully thought out, and the fabrics personally handpicked. Hence, all kids can look good, feel confident and stay happy. Let your kids style themselves – their creativity will surprise you.f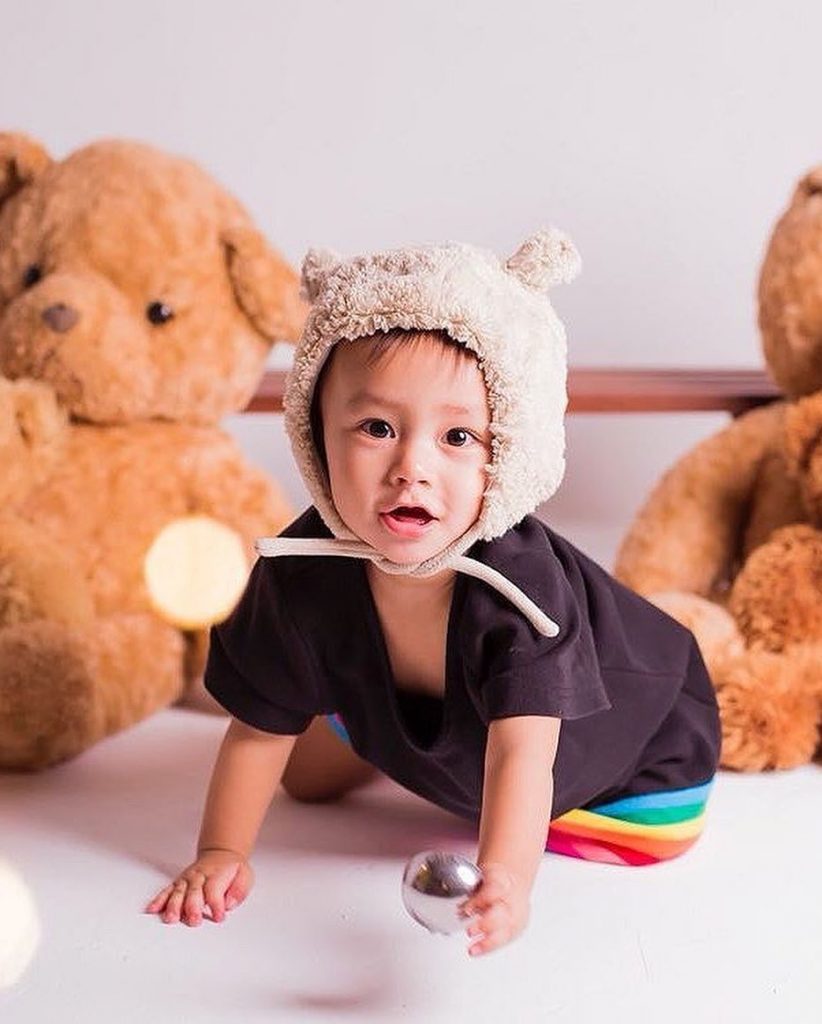 Set up by a Singaporean mummy with three kids, MyPrincessWand uses the best fabrics for all her designs, while ensuring each piece is comfortable, durable and affordable. Better still, this exclusive collection, featuring clean and classic designs, is great for mums who like to coordinate their outfits with your little ones. Each of the styles are manufactured in limited quantities.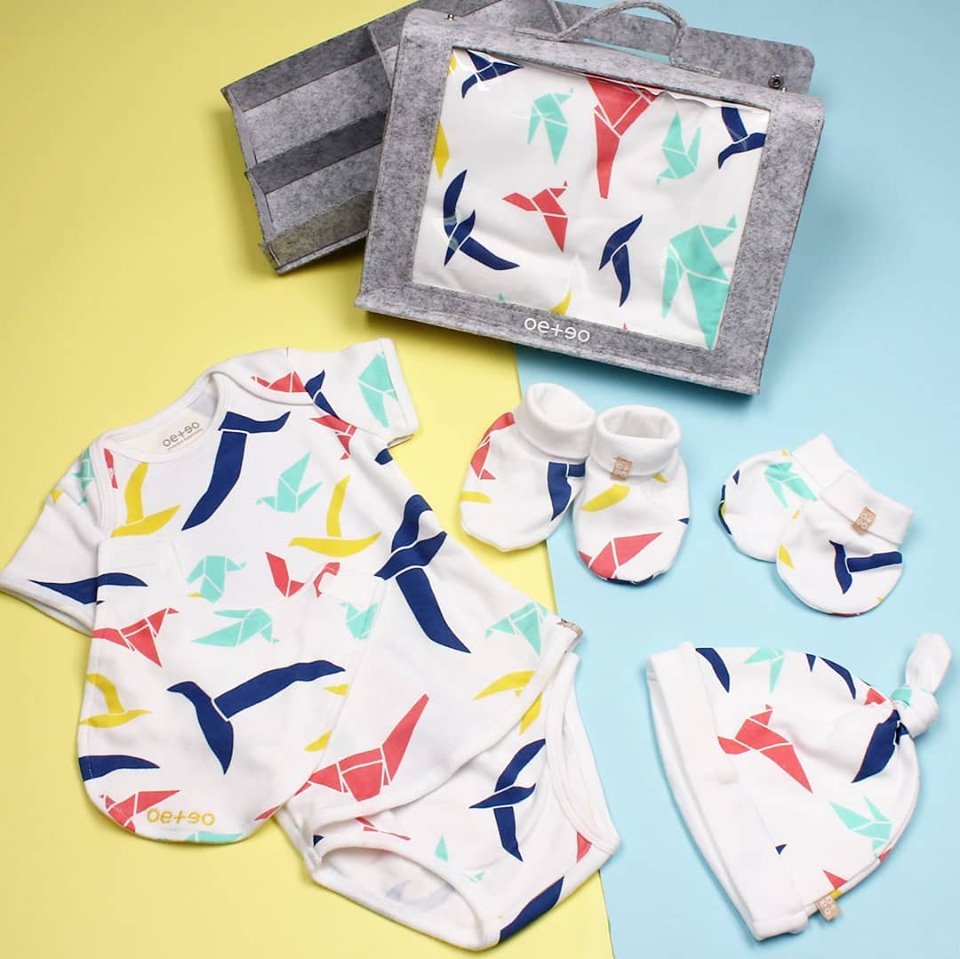 Founded in June 2017, OETEO (ee-tay-o) has created a series of innovative products to offer essential and hassle-free baby apparel to complement parents and caregivers' lifestyles. For example, their EASYEO rompers feature no buttons or snaps, just a great design that help parents easily dress their little babies. As such, parent and child have more time to bond. Sizes range from newborn to two years old.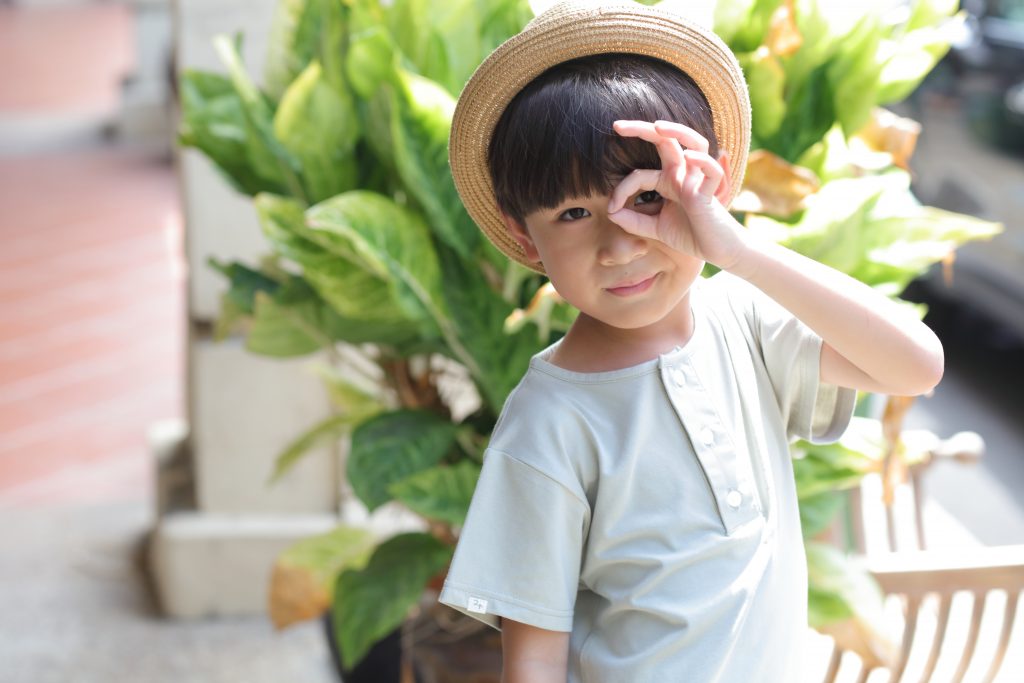 The twopluso® ethos is to create well-designed, comfortable apparel featuring high quality, sustainable fabrics for everyday wear. Designed in California and based in Singapore, twopluso® pairs eco-friendly fibres with gender-neutral designs to create timeless style. 
Futhermore, twopluso®, an Envregy brand, offers clothes that are safe for those wearing it, making it, and the environment. All clothes are made from materials such as linen, bamboo, Global Organic Textile Standard (GOTS) certified organic cotton and TENCEL™.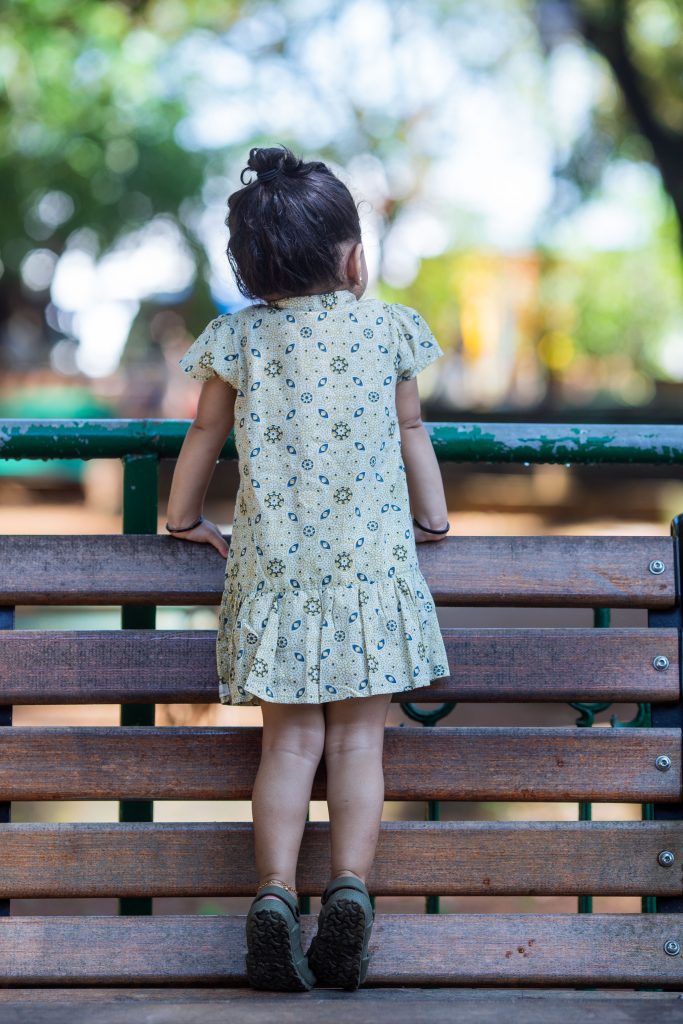 After discovering her daughter had a mild form of eczema, where a lot of her clothes caused her to itch uncontrollably, Ashwathy founded Vastra. The brand merges comfortable materials, infused with Ayurvedic herbs and natural products. For example, these materials use flowers, fruits and vegetable dyes, and coated with natural oils from coconut, basil and neem. Hence, these give the fabrics anti-microbial and anti-allergen properties. 
Additionally, there are no clothing labels as this can cause irritation for children. Most importantly, the clothes are made from sustainably sourced materials by rural artisans, with traditional skills and practices handed down through the generations.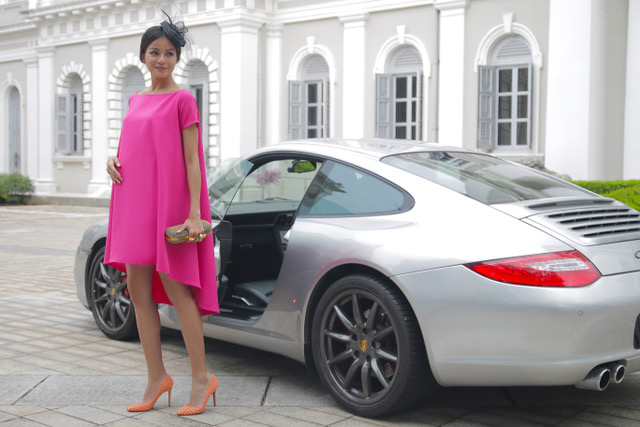 Inspired by Coco Chanel's famous quote, "a girl should be two things – classy and fabulous", BOHN Fabulous showcases a range of elegant pieces with fun and brilliant hues. Suitable for a wide variety of lives and styles, these bold designs are bump friendly, and beyond. Sizes range from UK 4 to 18. 
The brand also practices ethical fashion practices, creating durable classic styles that can be worn for many years, no matter the season. Additionally, their loyalty programme – My BFF – offers complimentary alteration of dresses so you can continue to wear your favourite items for longer. BOHN Fabulous also supports the less fortunate and the vulnerable with a portion of their proceeds.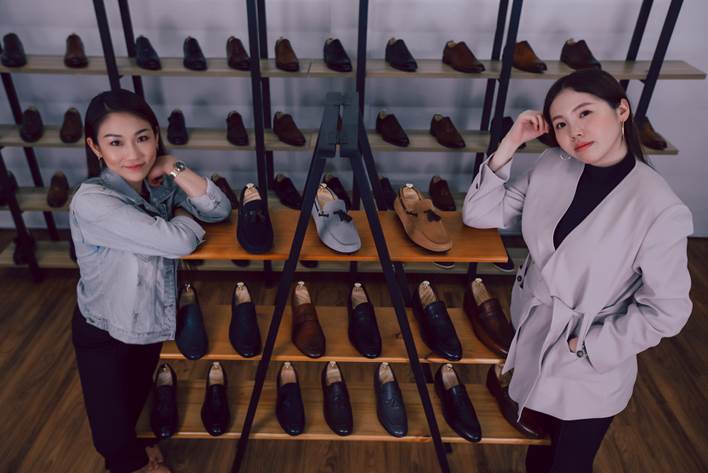 Gaius Walks is a homegrown brand retailing high quality handcrafted leather shoes for men. Their products include a variety of men's formal and casual shoes and a range of shoe care, services and accessories. Run by women, this men's footwear business began after the founder's husband had difficulty finding dress shoes for work.
Hence, the founders started this business believing that every Singapore man deserves the style they want at affordable prices. As such, they devoted years to perfecting a range of men's dress shoes paying attention to aesthetics, comfort, quality and price.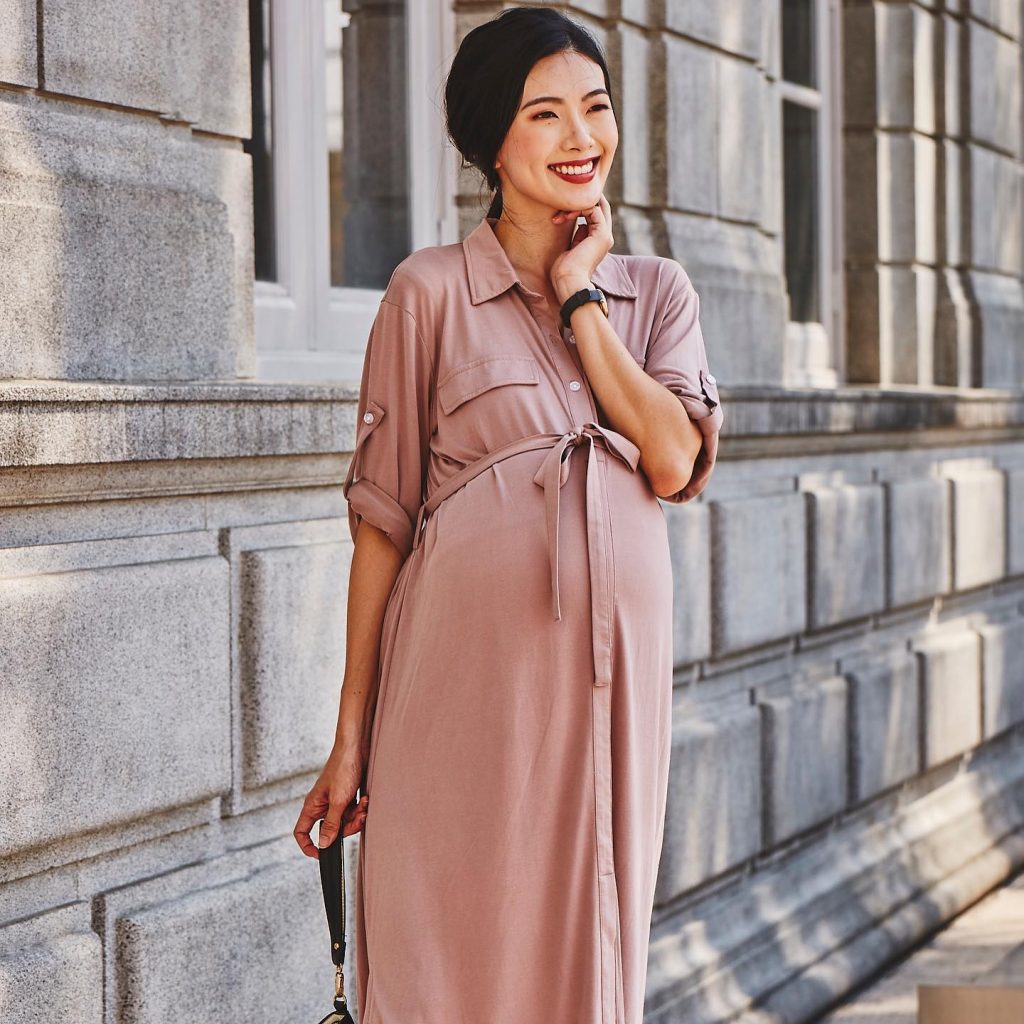 Thoughtfully designed and curated by founder Lisa Chong, Stillen Maternity features pregnancy and nursing-friendly workwear for corporate women. All designs have cleverly concealed nursing access, so you can wear these chic outfits long after you've given birth.
Even better, these come in a variety of fabrics from soft and breathable Modal blend to lightweight cotton, perfect for the hot Singapore weather.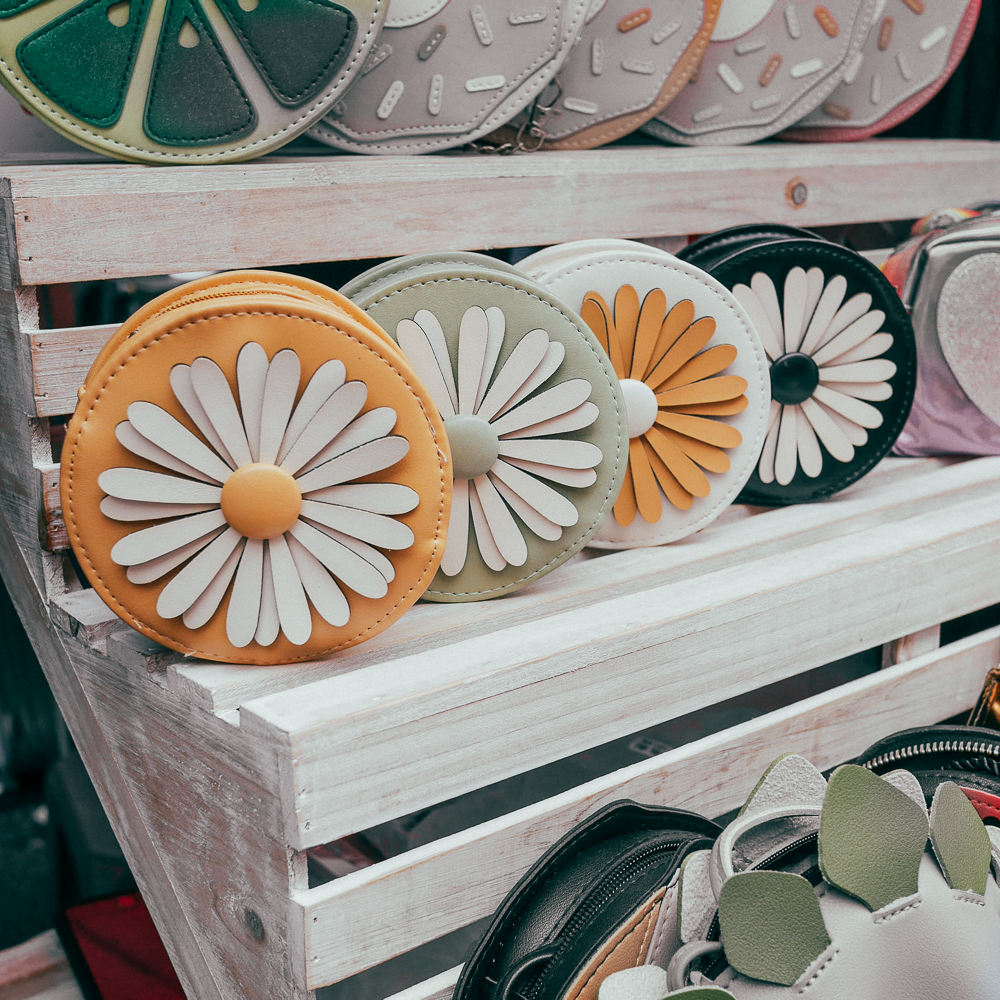 These super vibrant and fun bags from Colorfüll have adjustable bag straps to grow together with the kids. Not only are these fun novelty bags, they're also great gifts that can be used for the recipients' everyday adventures.  Even adults can use these, but be warned that they're more adorable than functional.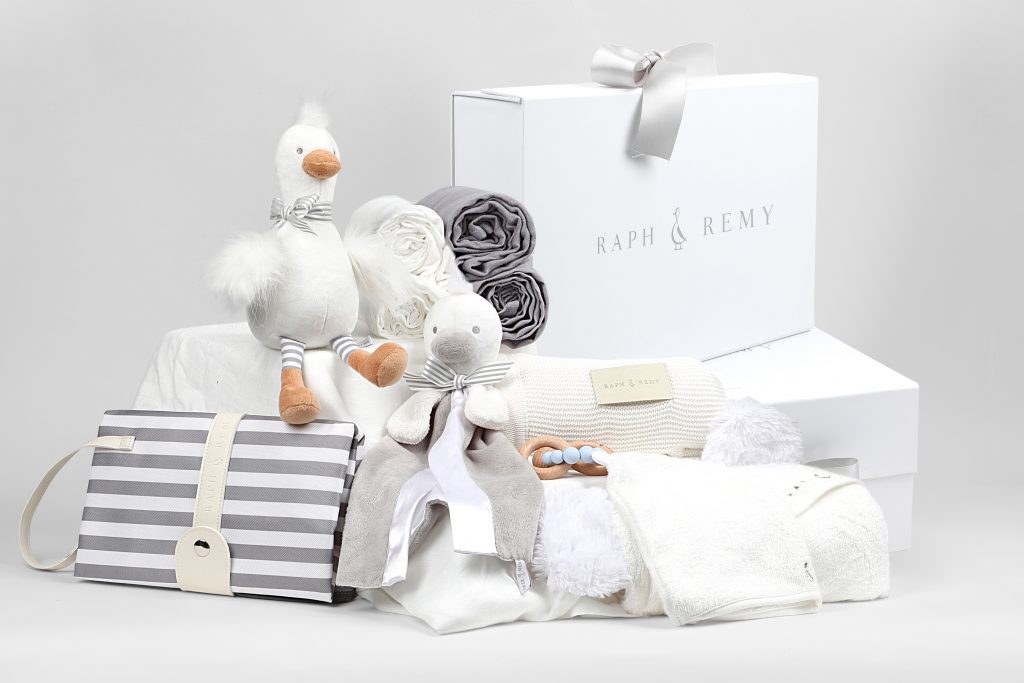 Tiffany Okumu has been a graphic designer for 14 years. Starting in packaging design, she also worked in ad agencies and in-house design studios in Brisbane, Sydney and New York. After moving to Singapore in 2012, she was the Head of Creative & Design for Asia Pacific Capital Market, Real Estate Industry for JLL for six years.
Before her second son was born, Tiffany launched RAPH&REMY™ with her husband Eric. This family business helps other couples transition into parenthood. To illustrate, the brand has affordable, high quality and beautifully packaged baby products, and premium baby essentials.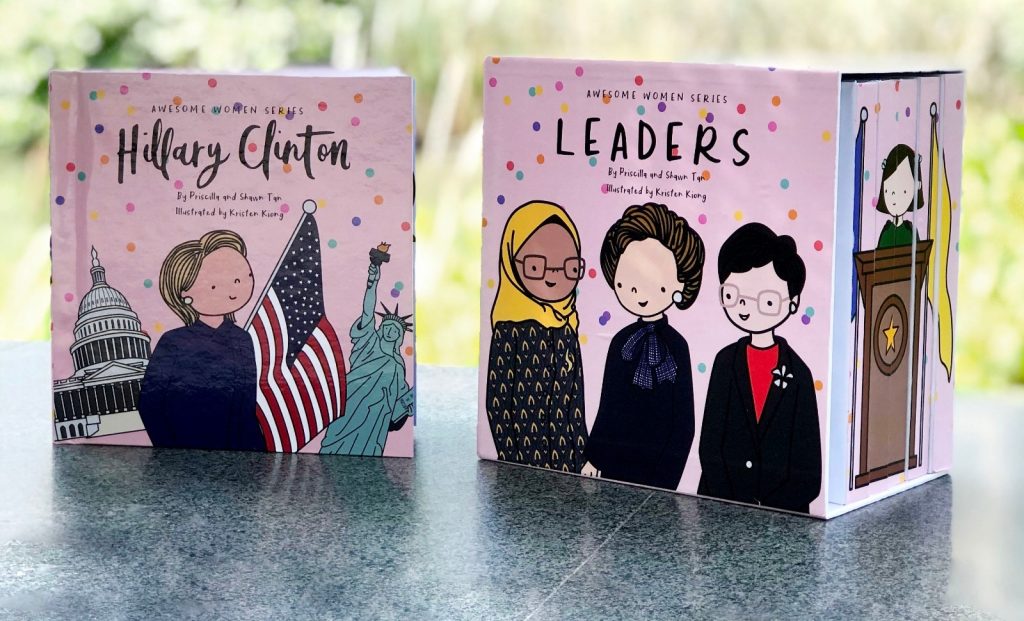 Priscilla and Shawn wanted to inspire young children to be anything they want to be. Thus, they've created this Awesome Women Series for children to read about such strong female icons.
The first box set will feature six female leaders. For example, the books feature Angela Merkel, Condoleezza Rice, and our own President Halimah Yacob. Support their crowdfunding campaign on Kickstarter.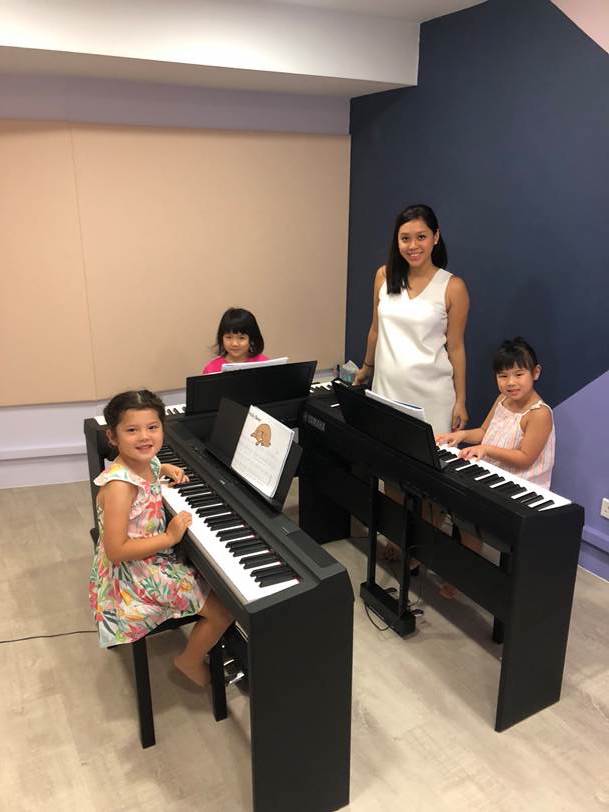 Does your child love belting out Let It Go, or banging on the piano? Creative Hearts is a boutique music school located at Pandan Valley, focused on developing talent and creativity from as early as six months. Founded by mother of one, Natalie Hiong, who is both a seasoned performer and music educator. 
In order to create a welcoming environment to introduce your child to music, Creative Hearts has nurturing teachers, and small class sizes. Furthermore, the interactive curriculum has been developed by early-childhood specialists and experienced music educators. Examples of classes include music and movement lessons, Little Pianist class or Glee Club. Alternatively, they also offer individual singing, songwriting, piano and ukulele lessons for your little Taylor Swifts and Ed Sheerans!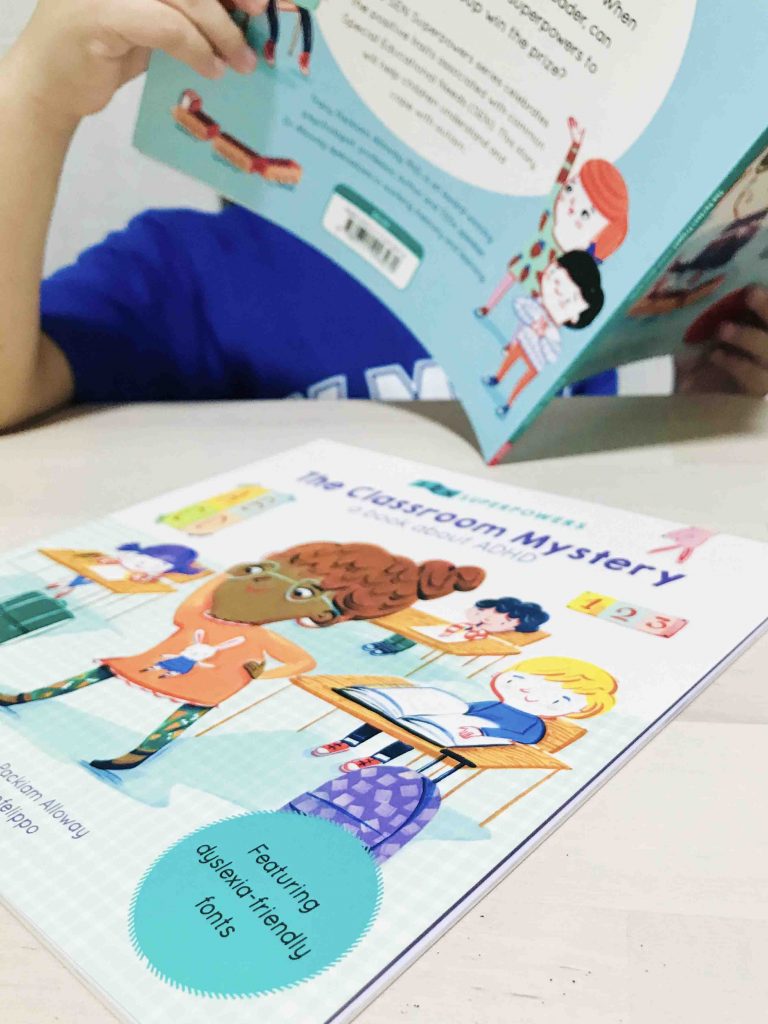 Mother of two young children, Eileen rebranded and overhauled Groovy Giraffe's e-commerce website and has been running it on her own since 2018. Besides helping readers save money on good books, their collection has something for everyone. Each book is thoughtfully selected to inspire and delight young readers. 
In 2020, the range of books will include social and emotional intelligence. This celebrates positive traits associated with common special education needs conditions. Hence, this boosts these children's confidence and awareness of their strengths, while allowing for better understanding and inclusivity from their peers. Social-emotional learning develops self-awareness, self-management and social awareness, vital for school, work and life success.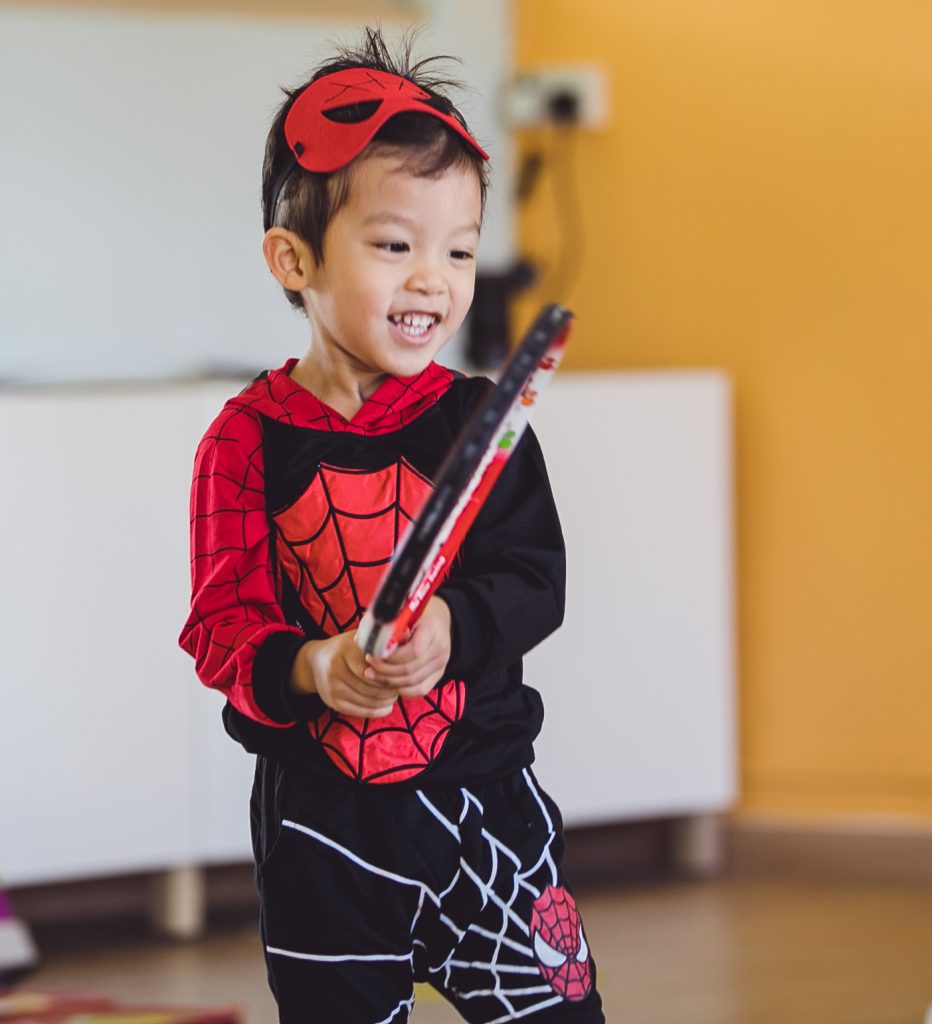 A learning academy for children six months to six years old, Little Forest's programmes help children develop their creative potential. Comprising activities like dance, culinary, and sports, children can take risks, challenge their everyday thinking and own their choices. 
At Little Forest, teachers believe that each child's creative potential is limitless. In a supportive environment, he/she can develop their potential and freely express themselves. Furthermore, their creative curriculum stimulates children's imagination, and allows them to explore and express themselves.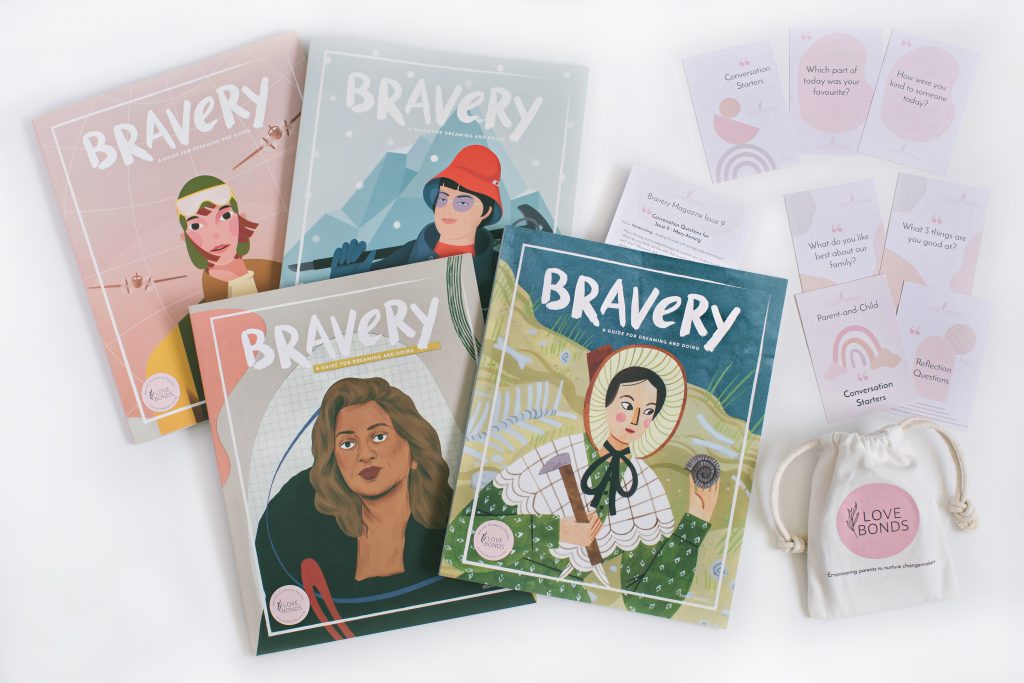 Founders of Love Bonds, Michelle and Serene, understand that parents value quality bonding time with their children in their formative years. Hence, Love Bonds curates quality children's storybooks and magazines. These tell stories that teach values, and also include conversation guides for parents. Both parents and children can have meaningful conversations, with children sharing their thoughts, feelings and decision-making processes.
Such resources complement value-inculcation in the family. Parents can impart essential soft skills to their children and bring up a generation with a strong moral compass.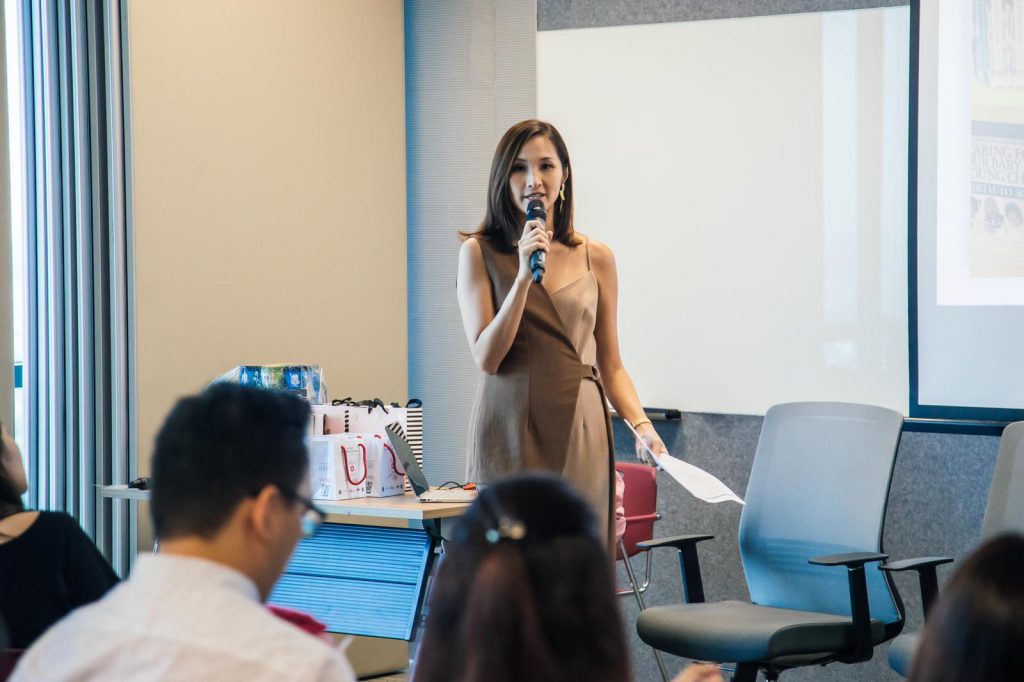 Founded by Michelle Hon, MomBoss Academy wants to help mums create a purposeful source of incomes for themselves. Michelle is a successful entrepreneur, author, speaker and mother of three young children. Currently, each of her businesses earn a six-figure income. Hence, mums can also replicate her results, all without chasing sales. 
Instead, Michelle uses content marketing and personal branding to get traffic, attract opportunities and sell online products or services. Her greatest moments are when these women create a thriving business while spending quality time with their children.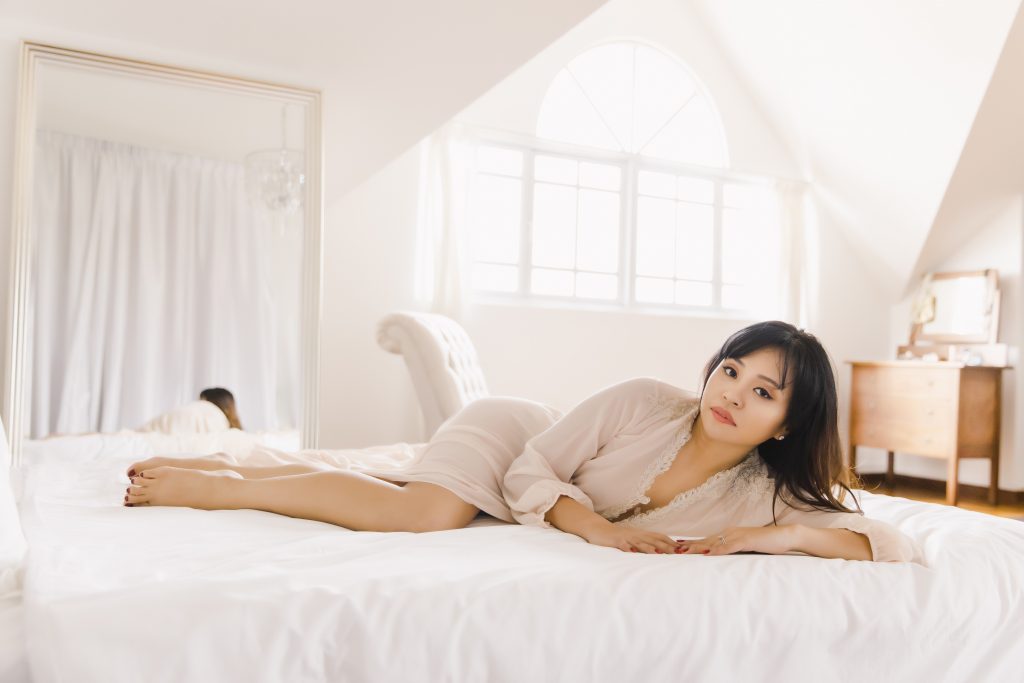 The Boudoir Photographer is Singapore's first and only dedicated boudoir photography studio for women. This is a photoshoot done in a bedroom setting, providing an intimate backdrop for tasteful and romantic images. Behind the camera is mum of three Carolyn Soemarjono, who is truly inspiring. Not only has she been a professional photographer since 2011, she's also beaten ovarian cancer. After being unable to get a boudoir-type shoot for herself in Singapore, she decided to specialise in it herself.
Carolyn provides top-notch service, guiding you throughout the entire process. These include discussing the look, suggesting outfits, the photoshoot process right up to choosing your favourite images. On top of that, you can also get your hair and makeup professionally done. Don't worry if you're not sure how to pose – Carolyn will also coach you on the most flattering poses. Whatever the reason for the shoot – a major life event, doing something special for themselves – it's an unforgettable experience that makes women feel strong, sexy and beautiful.
Our mum shares: How she brought sexy back after becoming a mother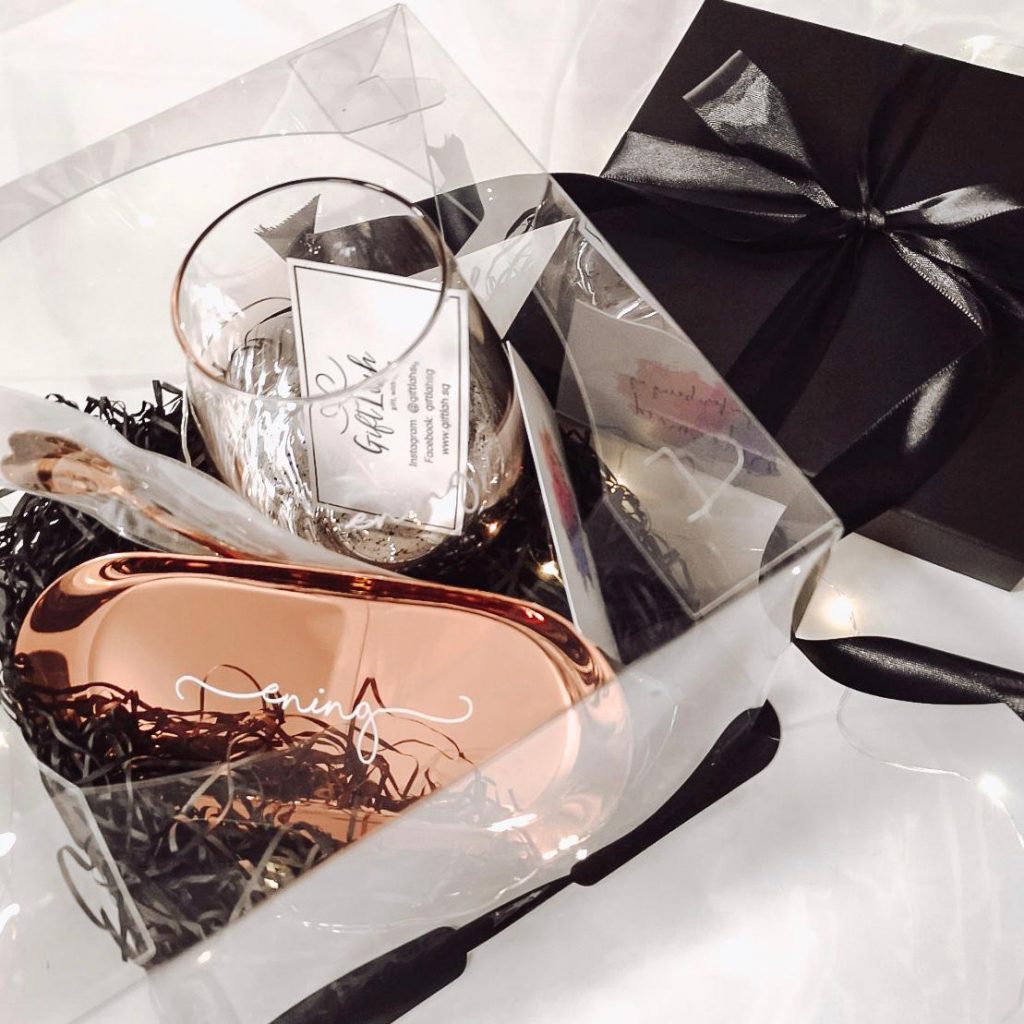 Providing fresh gift ideas, GiftLah features a collection of customised and personalised gifts that your recipients will love. Their collection includes traditional corporate gifts, electronic gadgets, lifestyle products, stationeries, travel accessories and personalised handcrafted gifts.

Each gift is wrapped in their signature gift box and greeting. Should you envision a more unique gift, share your concept with them and they will design something according to your specifications.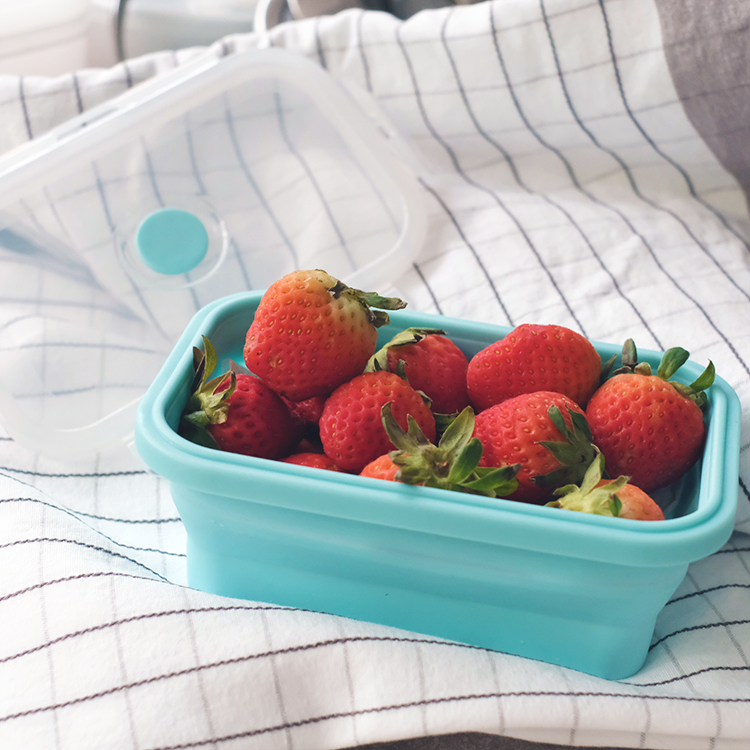 Founder of online business Kura Home, Ariel is also a mum to an 18 month old boy. Inspired by her mother-in-law's collection of unique and beautiful homeware, she curated a range of eco-friendly and sustainable items that are still very stylish. Thus, you can reduce your plastic use and waste. 
While she currently sources these affordably-priced items from China, she's also planning to manufacture her own line of useful, chic and eco-friendly products.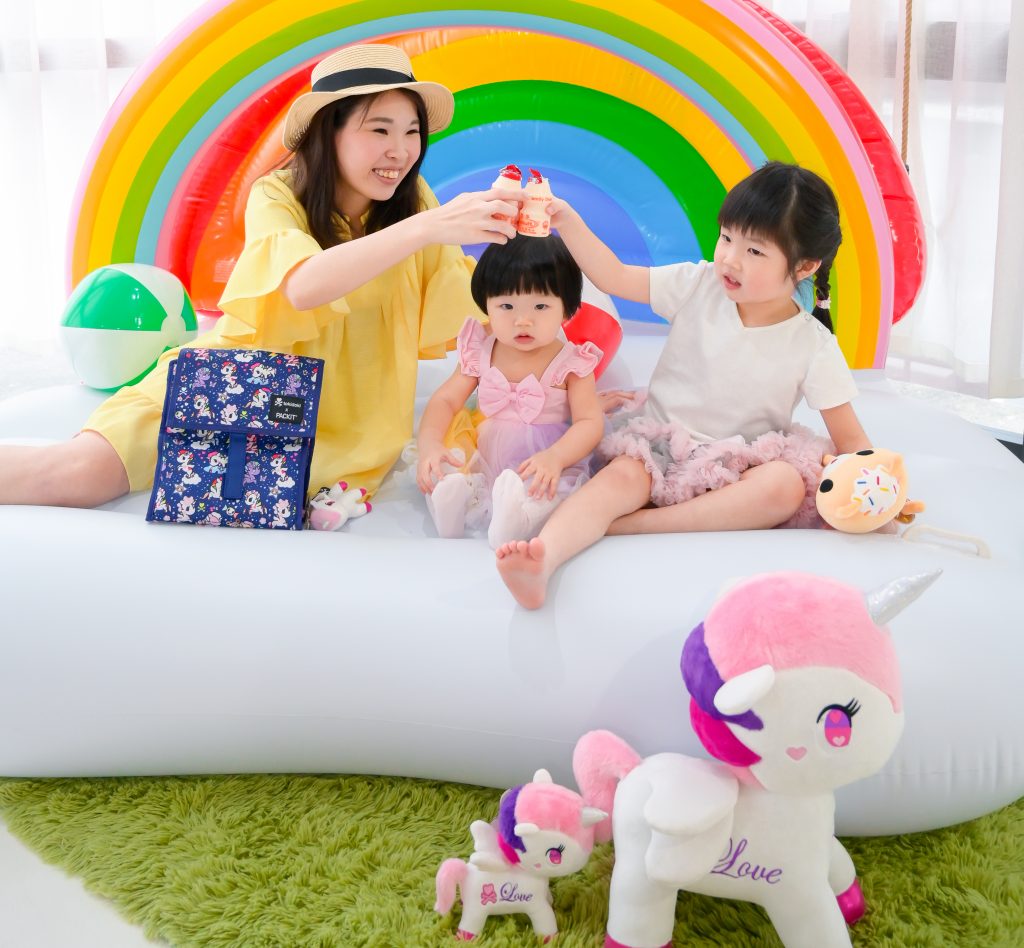 As a mum, Cindy is constantly on the lookout for unique products that aid her in motherhood. Through her search for a lasting cooler bag during her breastfeeding journey, she founded My Chill Kitchenette, the exclusive distributor for Packit. Super popular among breastfeeding mums, their patented technology freezable bags chill for hours without heavy ice packs. 
Another exclusive brand My Chill Kitchenette has launched is Pebbly, a line of modern sustainable kitchenware. These are made of bamboo and glass, eco-friendly yet safe for your kids to use.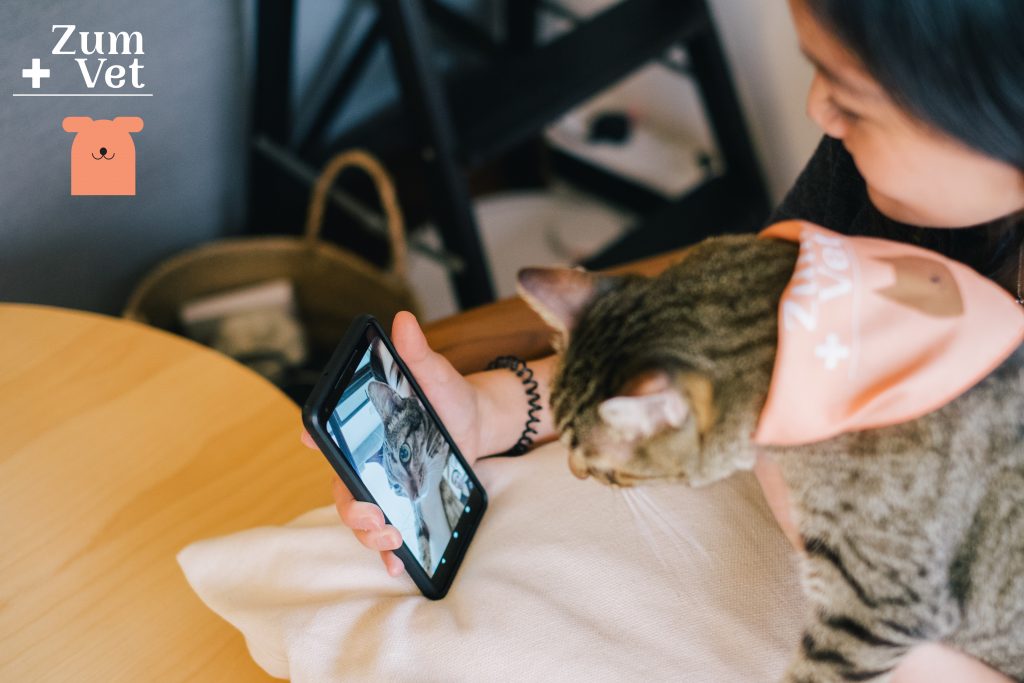 Asia's first digital healthcare solution for pets, Zum Vet aims to reinvent the pet care industry with technology and innovation. Founded by a group of ladies who are also pet parents, they hope to bring the pet care community together via a collaborative digital ecosystem. Consisting of members with expertise in human telemedicine and health, and veterinary medicine, Zum Vet aims to bring the same quality of care for humans to your beloved pets.
Some of the ways that they achieve this are by using video calls and house visits. Additionally, medicine can be delivered right to your doorstep, and you can enjoy quality home-based services.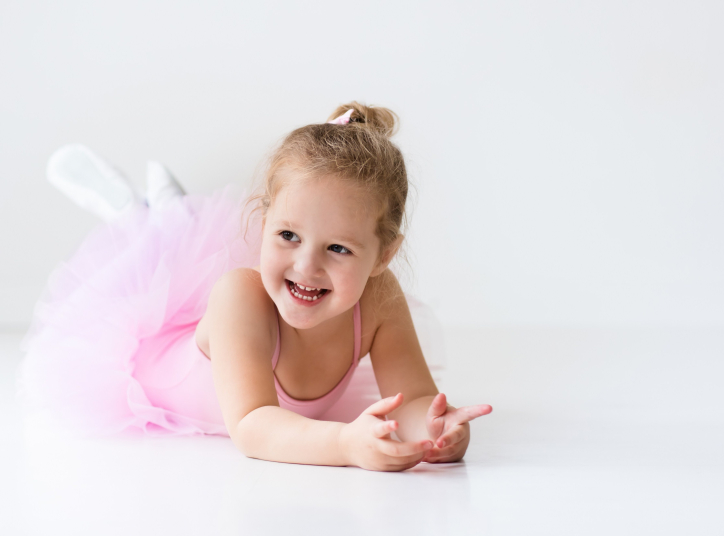 Founder Ms. LangLey aims to create a safe, positive, nurturing and non-biased environment at Elevate Dance Academie. She has been teaching and directing dance programmes for more than 20 years, and is a strong believer in versatility and discipline. At  Elevate, students get a truly holistic dance education. Some of these initiatives include international dance examinations, stage exposure, local excursions, overseas immersion programmes and competitions. 
Through these, your children, from as young as three years old, will develop discipline, artistic appreciation and resilience. All students can try a range of different classes, from ballet to modern jazz, to hip hop and contemporary, so they're well-versed in a wide range of styles. Furthermore, their teachers are well-trained in Ballet (RAD), Modern Theatre (ISTD) and Jazz (CSTD).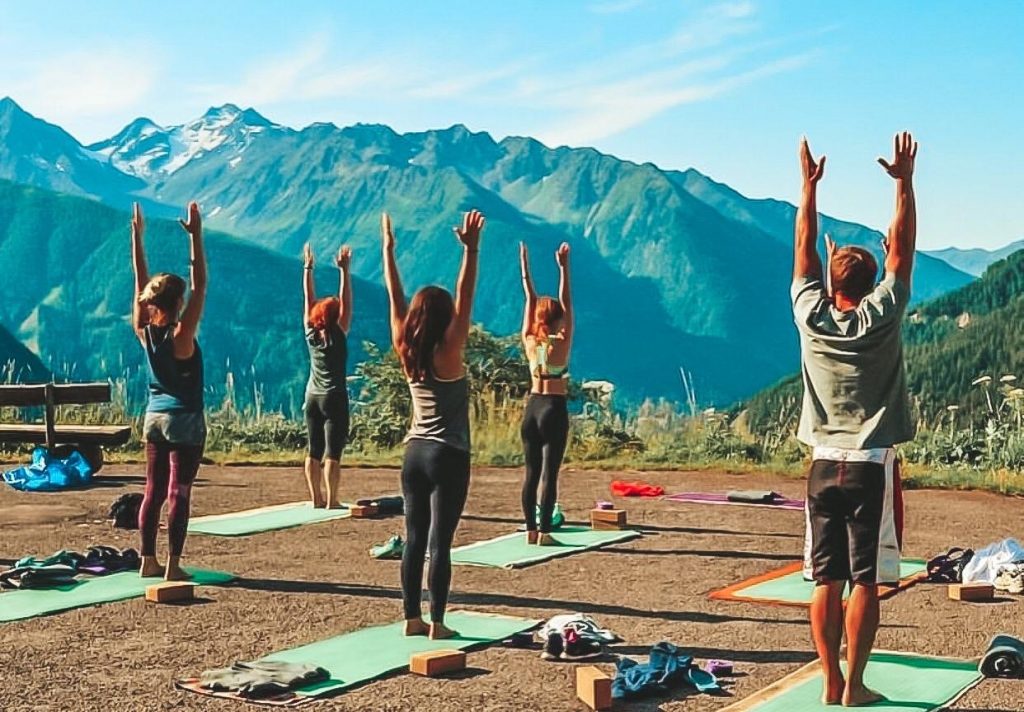 Asia's first interactive wellness travel portal for wellness lovers all around the world, Om & Away's motto is to "be good to yourself". Founded by Charlyn Ding, they aim to connect you to the best wellness retreat all over the world, with more than 150 curated retreats in Ko Samui, Greece, and Ibiza. 
Choose from a range of retreats that suit your needs the best. Some of these include yoga, fitness, weight loss, meditation, tantra and Family and Kids retreats. Benefits include a time to rejuvenate and recharge, challenging your fitness levels and bonding with family and friends. 
Mummyfique Reader Special: Quote mummyfique and get USD200 off your first retreat!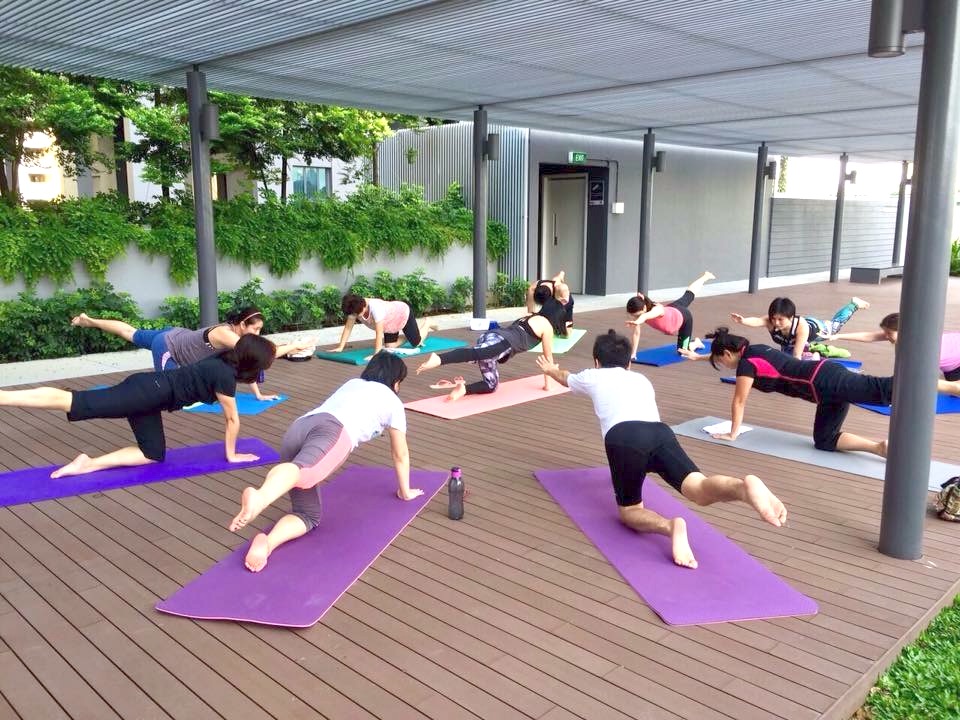 Founder of The Pilates Life, and mum of a cheeky toddler, Gayle is also a certified STOTT Pilates instructor and lifestyle nutrition coach. She specialises in working with prenatal and postnatal mothers, and created an online programme called Get Strong, New Mama.

This self-care and physical recovery series is specially tailored for postpartum mothers in the first 90 days after childbirth. As a first-time mum, Gayle realised that self-care is essential to the physical and mental well-being of a new mother.
Hence, her programme teaches mums how to ease them back into exercises, working on their core and pelvic floor, and functional training. Better yet, mums can try these even if they have just 10 to 15 minutes to spare per day. This 90-day programme helps mums to gain back core strength and pelvic floor connections so they can restart their pre-baby workout routine.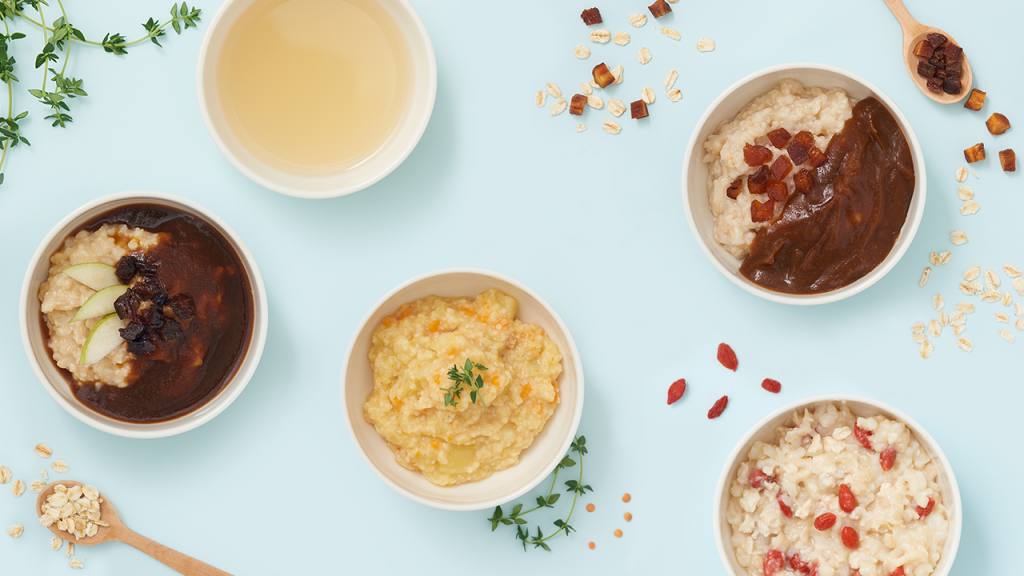 Named after its founders' beloved first-born, Anya Meals is a solution for parents to nourish their little ones with halal, nutritious and delectable meals. Beginning with a young mother's journey in nourishing her little one, this has now helped many busy parents to feed their children healthy meals.
Not only does Anya Meals educate parents and caregivers on the importance of nutrition, they also provide a healthy and quick solution. For instance, they've created delicious and healthy baby food such as soup stocks, oatmeal porridge, soups and stews.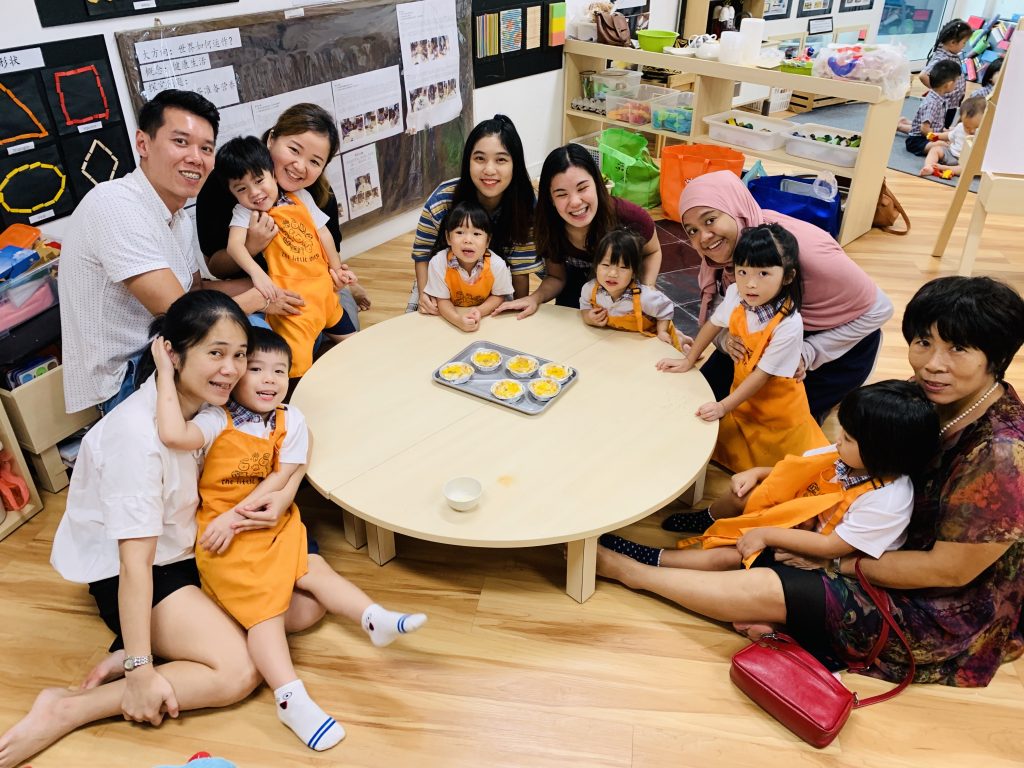 After late night conversations over teh tarik and roti prata, mums Emily and Valerie decided to run a culinary studio for children. As such, The Little Things brings children into the kitchen to explore a world of food and ingredients. 
While cooking, baking, and feasting, children can also pick up crucial skills. Some skills include motor skills, language, numeracy, science, problem-solving and working in teams. Aside from this, The Little Things also hosts culinary programmes, parent-accompanied workshops, and co-curricular activities. Additionally, they also host such classes in community clubs and national parks. 
Marian's Lactation Boost's slogan is to "eat to feed; feed with love", and they have a range of products that aid her breastmilk supply. Specifically, their products, baked in a Singapore Food Agency kitchen, include ice cream, overnight oats, cookies, tea and supplements. All these are low in sugar, with mostly organic ingredients and up to 11 different galactagogues.
Even better, the team at Marian's Lactation Boost can help mummies customise a package and schedule to meet their breastfeeding goals. Their founder, Marian, is currently reading to become a certified Breastfeeding Counsellor with Childbirth International (CBI).
Singapore Lactation Bakes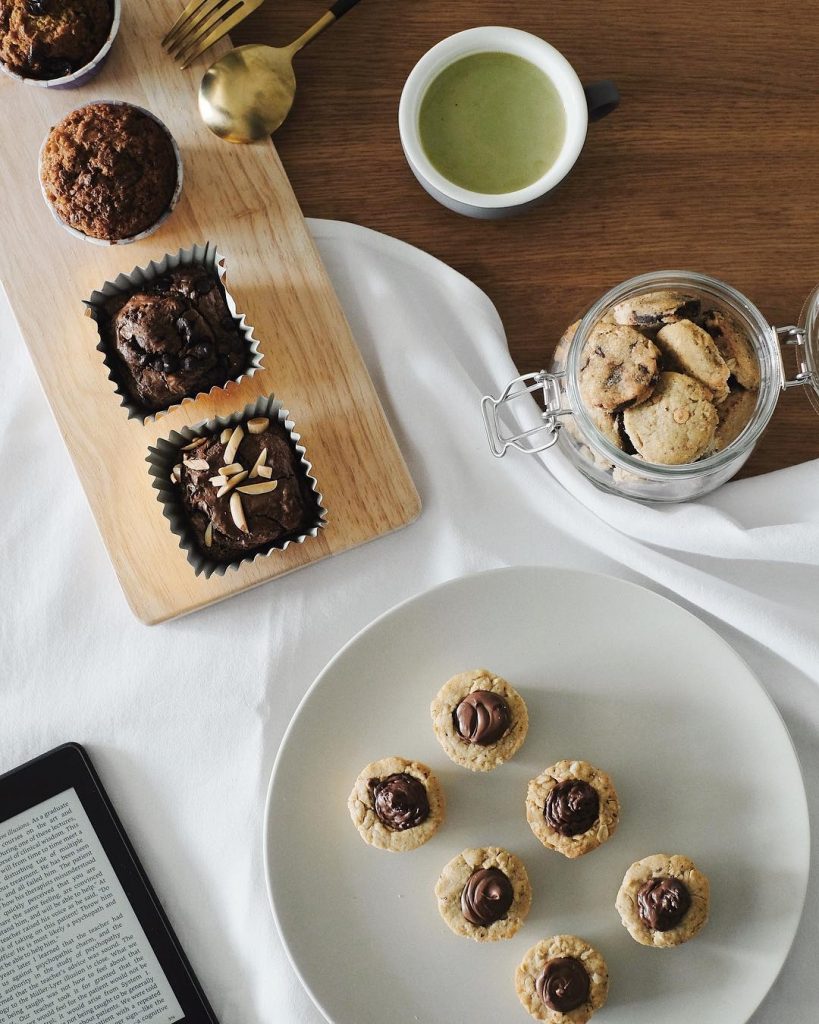 Singapore Lactation Bakes is the brainchild of founder Joanna Goy who specialises in the creation of lactation cookies and muffins. Inspired by her own personal breastfeeding experience and driven by her desire to help women succeed in their breastfeeding journey, Joanna came up with a variety of flavours to suit the different palates of nursing mums. 
Once mums give birth they can start having the cookies. In fact, some women even start eating them in the hospital right after they've delivered. Of course, latching their babies immediately and offering skin-to-skin care is of primary importance as well. 
Moreover, their lactation goodies contains key ingredients that help boost a nursing mother's breastmilk supply. Some of these ingredients include rolled oats, flax seed, and brewer's yeast. Even better, Singapore Lactation Bakes offers door-to-door delivery service ($3).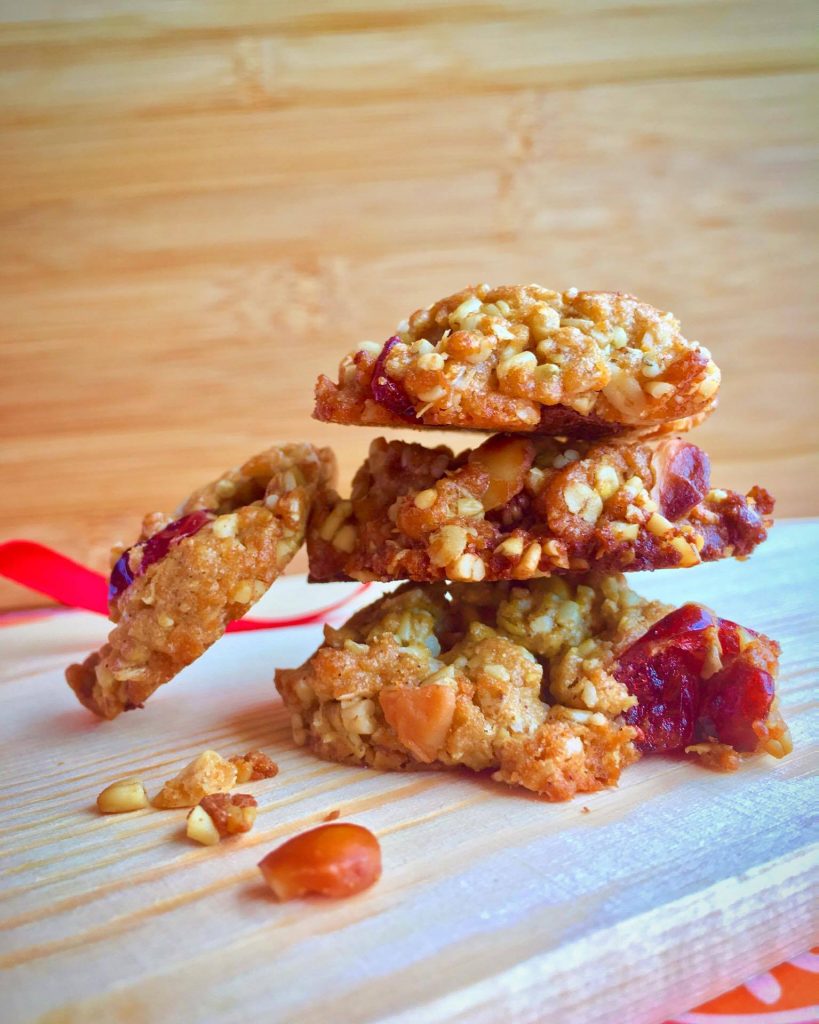 Founder Mayvina started Yummies4mummies to help mums enjoy their breastfeeding journeys. After having a tough breastfeeding journey, she devised these yummy, healthy and effective lactation treats to help other women breastfeed better. As a result, her second breastfeeding journey with her younger child was greatly improved.
Additionally, she's now a certified breastfeeding counsellor, so she's equipped to better advise all mummies with their queries.