I grew up in Singapore and was a bit of dreamer.
We catch up with Elaine Soh co-founder of Om & Away, a wonderful concept of wellness and travel melded into one perfect little package whether right here in your backyard or at an exotic destination around the globe.
Elaine is mum to a little girl and a lover of Manolo Blahnik – I mean who can blame her?
She let's us in on the universe that is Om & Away and how she manages that crucial work-life balance.
Elaine, tell us a little about yourself.
I grew up in Singapore and was a bit of dreamer, and I'm highly influenced by music – especially rock and trip hop when I was a kid. In my 20's, I travelled the world through work and leisure. In my mid 30's, I married my husband and started a family. I now spend my time travelling around the region with my family for short escapades.
How many kids do you have and how old are they?
I have two kids. A two-year-old daughter and a one-year-old furry kid.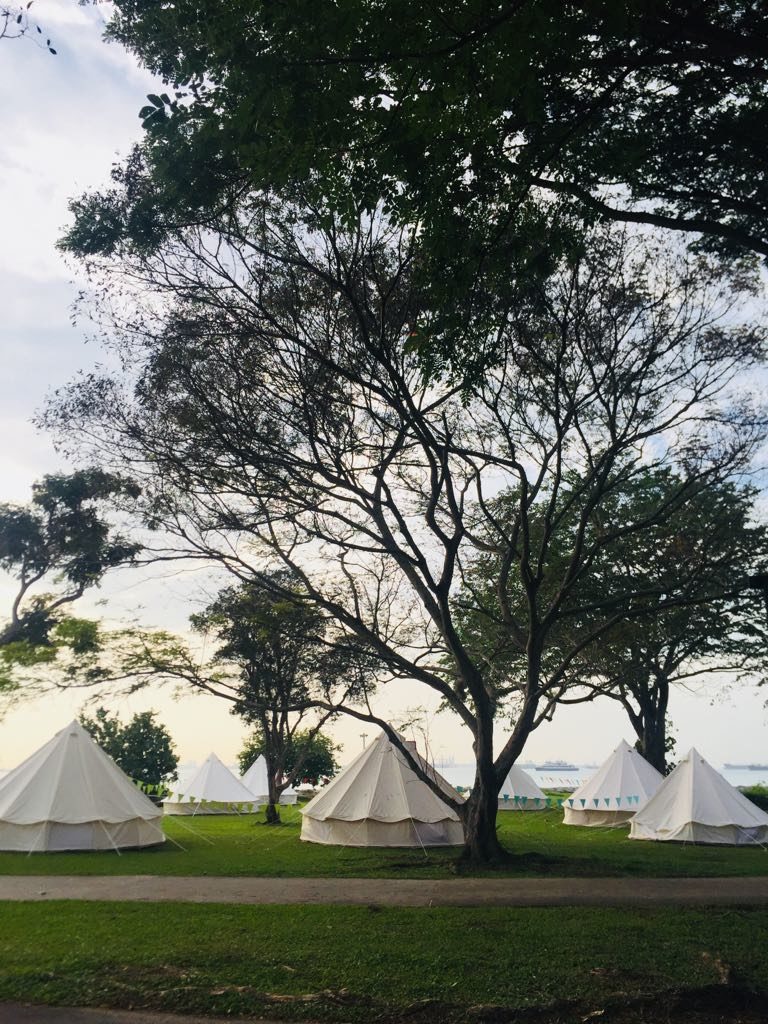 Introduce us to Om & Away's universe?
Om & Away is a holistic wellness and travel portal. We are a start-up that's based in Singapore with the aim of curating the best wellness retreats and workshops in Singapore, the region and globally. Our motto "be good to yourself" embodies our mission in treating yourself well physically, spiritually and emotionally.
What was your biggest challenge and what inspired you to carry on in spite of it?
The biggest challenge with a start-up is hiring the right people through this huge pool of aspiring individuals, finding the right work life balance when nothing at home or work goes as planned – almost always.
When I was working as a full-time professional, I would always talk about starting a wellness or travel-related business and take little steps to get to a destination it seemed I would never reach. At the start of 2016, I made up my mind to plunge into this together with my partner Charlyn as life is too short to procrastinate. Also the time is right, and the appropriate platforms presented itself. Hence I decided to go all out, despite the challenges and difficulties.
How do you juggle being a mum and working on the different aspects of running a business?
Let's face it, being a mum with a young child is hard enough. Being a working mum with a full time business is extremely challenging. It takes a lot of planning and support to manage a household and work.
Remember the days where you use to go a holiday with your best friends at a whim? Remember the days where you use to go for movies with your boyfriend/husband? Remember the days you used to enjoy a nice cup of tea while catching up on news before you drive off for work?
For many of us working mums, these days are few and far between. But as working mums, there are some common experiences that bind us, from the amusing, to the frustrating to the exhilarating,
What's the best thing about working for yourself?
You get to do what you love and love what you do.
If there was one piece of advice you'd give to mums who want to take a step towards venturing on their own, what would it be?
Think clearly if you really want to be an entrepreneur, find a good working partner, build a product or experience that's unique, focus on getting good at it, and don't be afraid to make mistakes.
Do you have any tips to banish the mum guilt we all feel?
There shouldn't be any mum guilt because we are not mumbots. And no one expects us to be. I think for the most of us, we are trying hard enough, so we've got to cut ourselves some slack.
My favorite place to work is…
at home with my favorite music on without any disturbances.
Om & Away in three words:
Future of travel.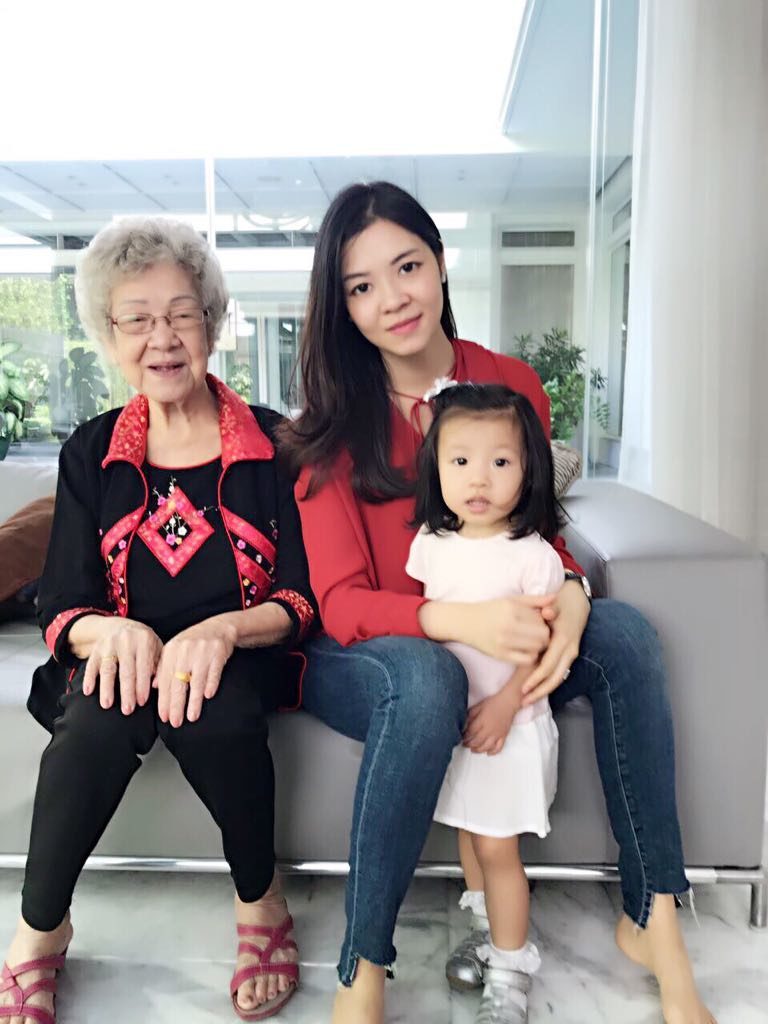 My favourite moment of the day is…
the 30 minutes alone time I get to myself before I fall asleep at night
My one indulgence is…
chocolate. Oh wait, can I add another pls? a 90 minutes pampering massage at Four Season's Hotel Singapore.
I wish I had more…
time with my husband. My life if not complete without him.
I'm happiest when…
I am chasing a dream, and working hard to get there.
What is your go to outfit?
City chic – White top, tight jeans, tiny bag and Manolo Blahnik flats.
5 things you can't live without.
1. Chocolate 2. Dogs 3. Nature 4. Music 5. Family
If you could live anywhere in the world, where would it be?
I love Singapore and there's no where I would rather be.
The husband is the bomb clearly, but if you could choose one super hottie, who would it be?
Ryan Gosling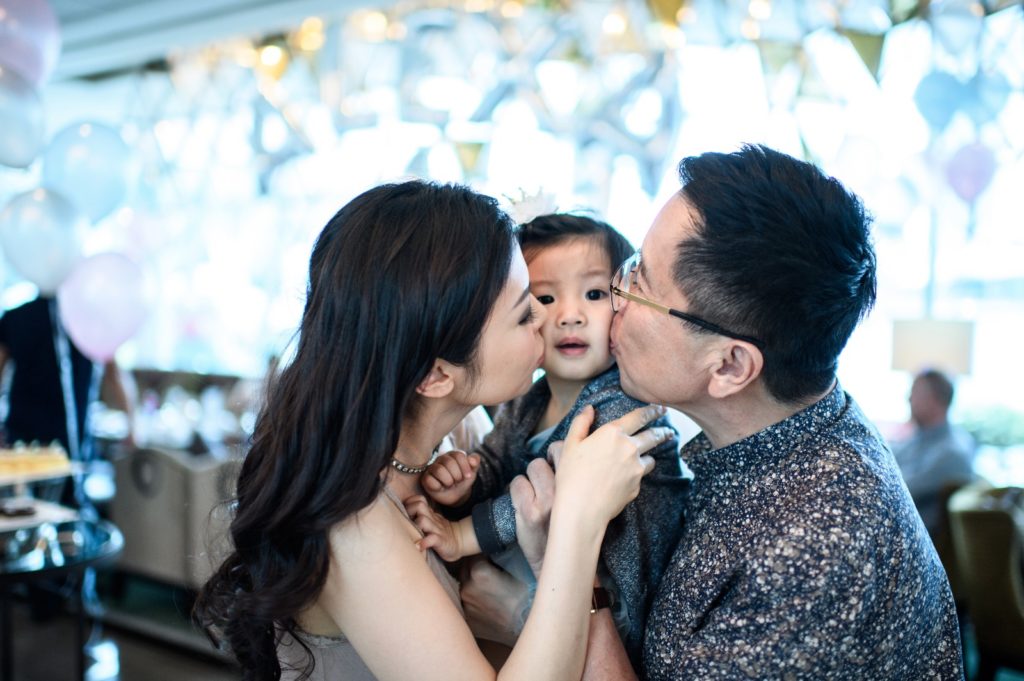 What's the one thing you LOVE doing as a family?
Curl up together, watch kiddy youtube with lots of singing, kisses and hugs
Favourite line of kids clothing.
Pyjamas: Duns Sweeden. Casual Wear: Sunschild Shoes: Victoria.
The best family vacation destination and why?
Bali. We have a home there.
Kids say/do the darndest things. What was yours?
My mouth. Cant keep quiet.
Worst advice on parenting you ever received?
Don't carry your baby too much.
Damelza Harris-Olsen, is your multi-tasking, on-the-go mum to two active little boys. When not stuck on writing, you'll find her on adventures with her husband and sons, on a photoshoot somewhere painting faces or on a home (re)decorating binge.