You've seen them on Instagram, on the glossy pages of almost any interior decorating magazine; they're everywhere, dominating social media! I'll admit, I am a HUGE candle aficionado; I just love, love, love candles. I have candles all over my home, on my desk (and a travel one in my handbag). I just can't go a day without lighting one up. I am a firm believer in creating magic and the right candle can evoke such luxury and refinement or whisk you away to a tropical island paradise. All you need is THE right candle; or in my case, MANY right candles.
Here's a quick list of some really good ones that interior decorators can't seem to get enough of.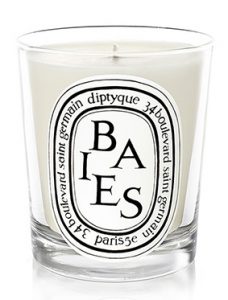 Diptyque Paris Baies/Berries
The Diptyque candle has dominated Instagram and beauty guru YouTube videos. It is everywhere and for good reason. The perfect olfactory experience is all that matters to its makers and to our delight. Let your senses be lifted with notes of blackcurrant, Bulgarian roses, and Ambergris.
Available at Tangs.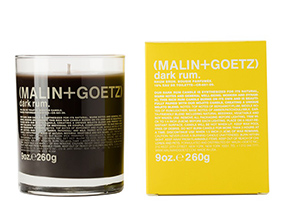 Malin + Goetz Dark Rum
The candle with a serious cult following is a modern interpretation of traditional bay rum. Top notes of bergamot and plum mingle with middle notes of leather and rum, and base notes of amber-patchouli and vanilla to create a rich, powerful, lasting scent that completely envelops a space. Burns for up to 60 hours.
Available on www.malinandgoetz.com.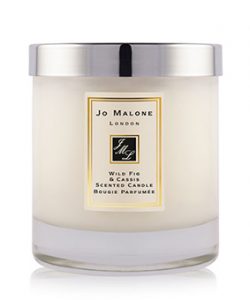 Jo Malone Wild Fig & Cassis
If you're a huge fan of Jo Malone perfumes, you will love its impressive candles. Wild Fig and Cassis is reminiscent of warm Mediterranean evenings with notes of plump, sun-warmed figs blended with juicy cassis and the purity of pine and bracing cedarwood. Burns for up to 45 hours.
Available at Tangs, Takashimaya and Jo Malone Boutiques.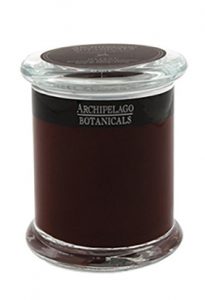 Archipelago Botanicals Havana
Inspired by the sights and sounds of Cuba, Havana is rich and full bodied with woody and citrus notes of ylang-ylang, palm wood, tobacco flower, sugarcane, bergamot, and grapefruit. Perfect for that sensual spa escape. Burns for up to 60 hours.
Available at areteculture.com.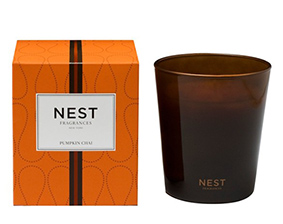 NEST Pumpkin Chai
Pumpkin Chai is THE coveted autumn candle with its warm, cozy meld of wild pumpkin, spicy masala chai, cardamom, ginger, and cinnamon; perfect sweater weather mood setter. All you need is a hot mug of chai and a crackling fire or since we're in Singapore, blast the aircon, get under the covers and imagine red and gold leaves and chilly winds. Works for me!
Available at www.nestfragrances.com.