Just for mums and their little bubs as well as mums-to-be, our meticulously curated baby kit is packed with all the go-to essentials you'll need to care for yourself and your precious one. Learn more about our handpicked list of vendors.
Within The Kit 
Inside this special tote you'll find products from reputed brands catering to baby and  mum's every need including diapers, nursing bottle, and lactation cookies. There are also self-care services like a relaxing foot massage for prenatal mums and Mummy Haircare Sample set! Here are our esteemed vendors.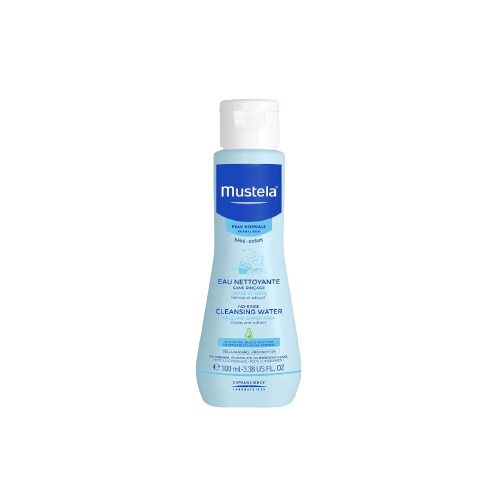 About Mustela 
A French family brand with 70 years of dermatological expertise in caring for the most fragile types of skin, Mustela is committed to providing the best for you and your little one. The star ingredients in their product range include organic avocados from which they  extract avocado Perseose®, an active ingredient which strengthens the skin barrier and  protects the cellular capital of your baby's immature skin. As well, they extract sunflower oil  distillate from the seeds of French organic sunflowers. This patented active ingredient with  soothing properties helps to rebuild the skin's protective layer. Beeswax is combined with  Cold Cream to deeply nourish your baby's skin while also preserving its protective barrier. Schisandra berries known for their skin-soothing and anti-redness properties are  incorporated into their sensitive skin range. Especially for mums-to-be, Maracuja, present  in the maternity range, improves skin elasticity and helps pregnant women preserve their skin's suppleness. 
Featured Products: Diaper Change Duo Trial Set – 1 2 3 Vitamin Barrier Cream and  No-rinse Cleansing Water
Mustela's 1 2 3 Vitamin barrier cream relieves and soothes baby's irritated skin at the very first application. It prevents skin redness or nappy rashes at each nappy change and goes  on smoothly on baby's skin. What's more, it repairs baby's skin barrier with a long-lasting effect, even during diarrhoea or teething periods. The barrier cream contains 98%  ingredients of natural origin and benefits from Mustela's exclusive combination of patented  natural active ingredients which guarantees its triple efficiency.
Mustela's nifty No-rinse Cleansing Water with avocado is great for a quick clean up as it  requires no rinsing. Its micellar water gently cleans your little ones' face, body, and diaper  area in just one step, leaving their skin supple and with a gentle fragrance. Click here for more information.
Sign up for your Mummyfique Baby Kit here.