Rope your children in to make these super fun açaí yoghurt pops and smoothie bowls. They can help wash and cut the fruits, measure out the ingredients and pour the packets' contents into the blenders. Of course, having helped, your children are more likely to try what they've made!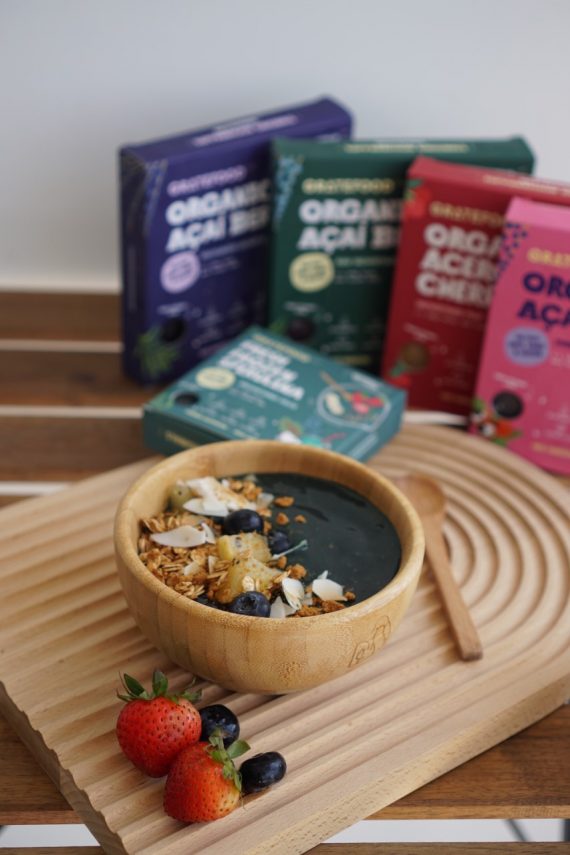 The Gratefood Co.'s Starter Kit ($68) is a great way to introduce your children to plant-based superfoods, such as açaí, guarana syrup, acerola and spirulina. Vegan and ethically sourced, this kit is great for everyone, including diabetics, those on a keto diet, pregnant women and children as it's free from artificial sweeteners, stabilisers, preservatives, emulsifiers and additives. Of course, pregnant women, children above two and seniors should try the pasteurised versions instead, as they're free from any thermo-sensitive bacteria. 
Benefits of Spirulina and Guarana Syrup
Dark emerald green, spirulina is rich in many nutrients, including vitamin A, potassium, iron and protein. It helps to reduce blood and LDL cholesterol and triglycerides, has powerful antioxidant and anti-inflammatory properties, and may help to reduce blood pressure. 
Meanwhile, the guarana berry is similar to a coffee bean, and also contains caffeine. With organic cane sugar, the berry is made into a syrup and used in South America as an energy stimulant. The resulting syrup is also loaded with antioxidants. Mixed into the Gratefood Organic Açai Sweetened with Guarana Syrup pulp, it gives you a burst of energy, helping to reduce fatigue and improve focus, so children can learn better. Guarana syrup may also promote weight loss and boost your heart health. 
Ziqian's Gratefood Recipes
Ziqian, mum of two precious boys, aged three years old and one month respectively, shares two of her recipes using Gratefood's Starter Kit. Ziqian's older son, G helped cut the fruits with a butter knife. Out of the two, Ziqian's family loved the açaí pops because of the cute combination of colours. She adds, "My husband and I love açaí so it was familiar to us."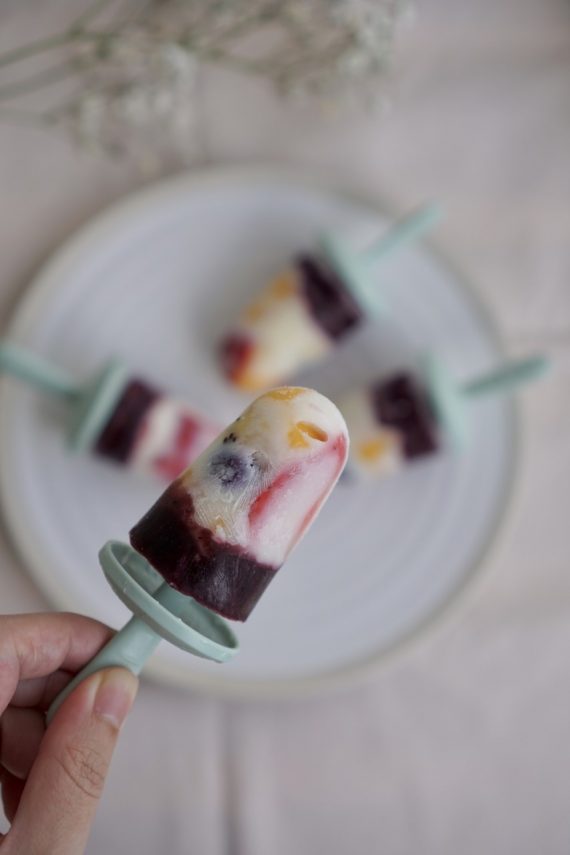 Mango, cut into small chunks
Strawberries, cut into small chunks
Kiwi, cut into small chunks
Blueberries
1/2 cup yoghurt
1 packet of Gratefood Organic Açaí Sweetened with Guarana Syrup Pulp
1 frozen banana, chopped
Blend the Gratefood Organic Açaí Sweetened Pulp and frozen banana until smooth. Set aside in the fridge.

In your ice pop mould, place fruits – as many or as little as you'd like. Add yoghurt until the halfway mark, then set in the freezer for at least four hours.

Remove from the freezer and add açaí blend until it reaches the top of the ice pop mould. Return to the freezer for at least another four hours. 
Mummyfique Recommends: Pineapple Popsicle Mould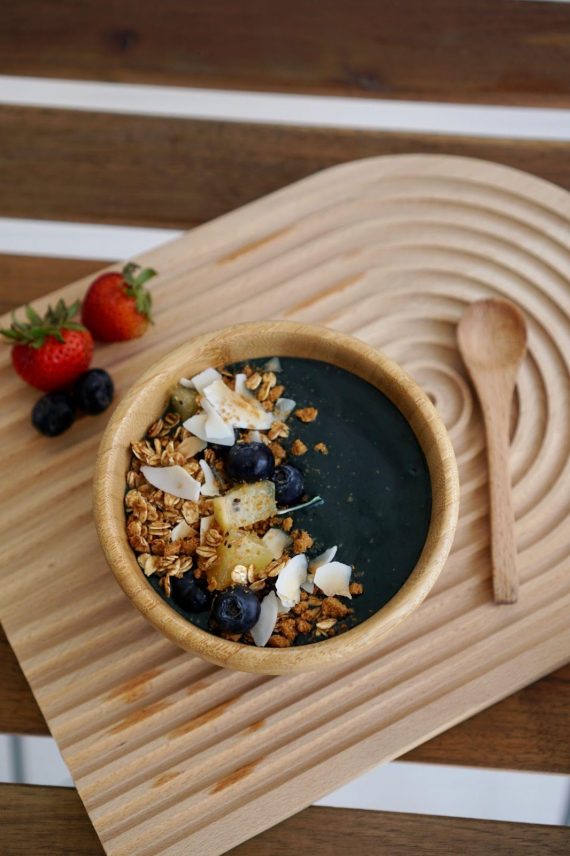 While spirulina can be an acquired taste, Gratefood's Fresh Frozen Spirulina does not taste or smell fishy. Ziqian agrees, saying, "The spirulina had no strong taste, and tasted pretty much like a regular smoothie bowl with fruits blended in."
1 packet of Gratefood Fresh Frozen Spirulina
A frozen banana, chopped 
1 cup frozen berries
100ml soy milk
Toppings:
Kiwi chunks
Blueberries 
Granola
Speculoos crumbs
Coconut flakes